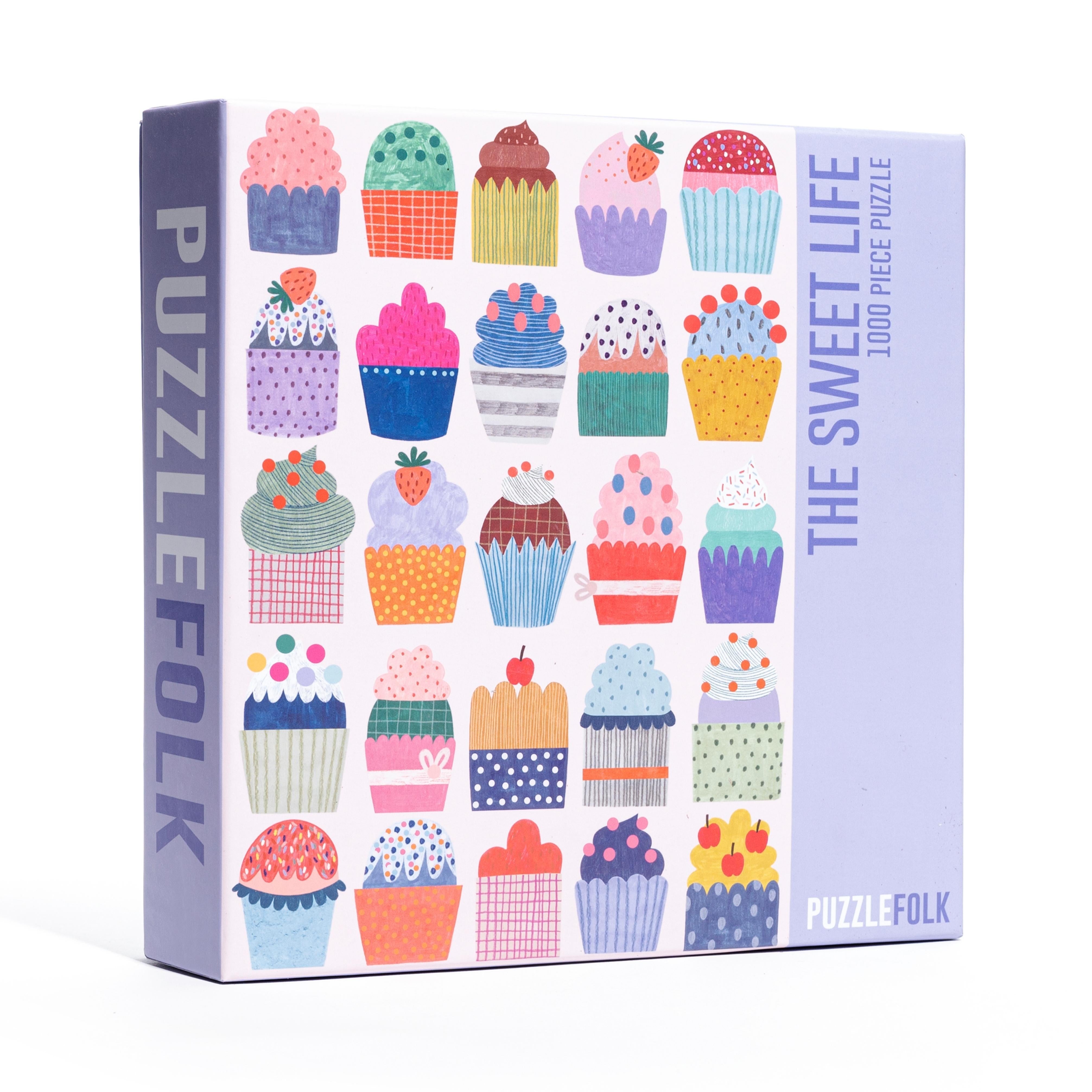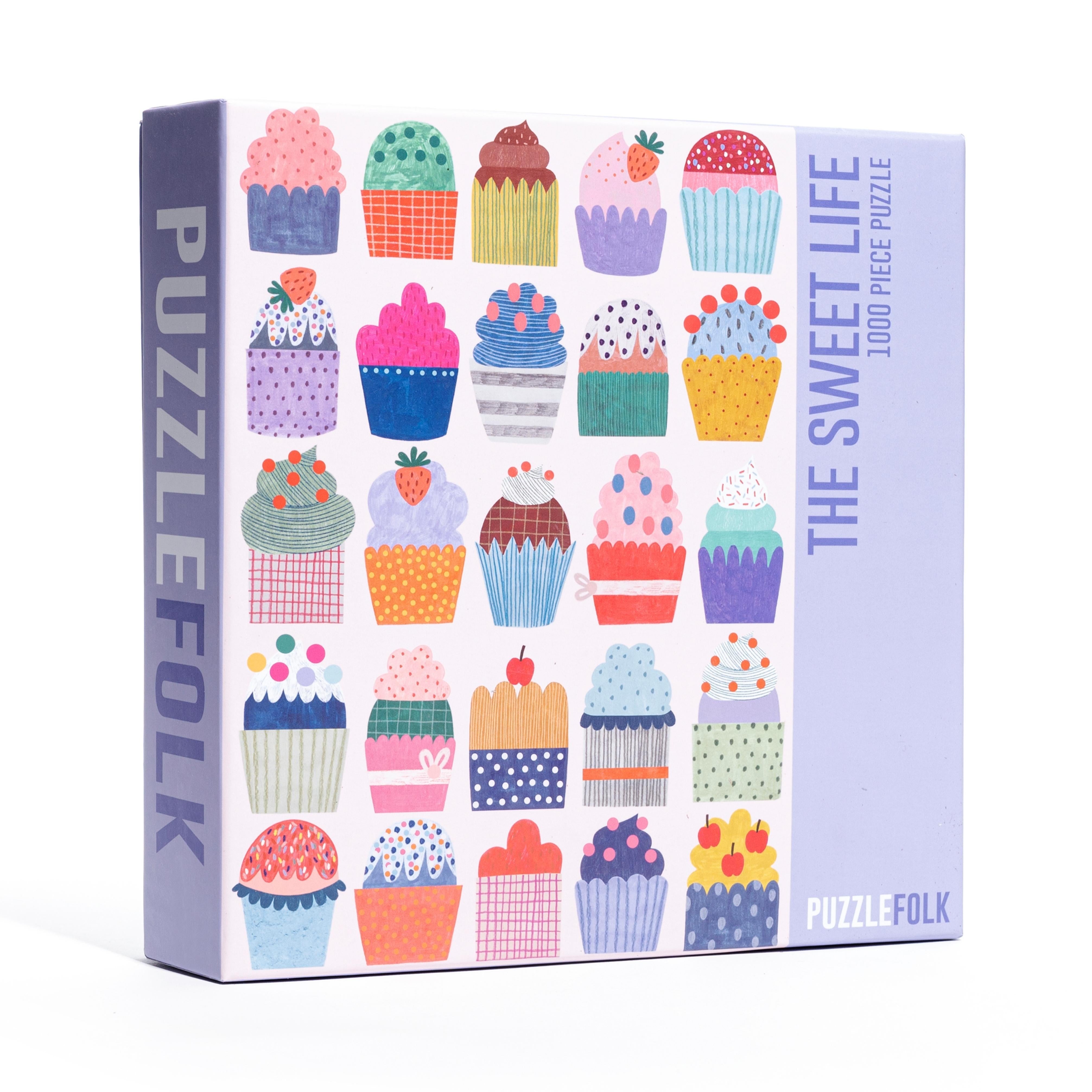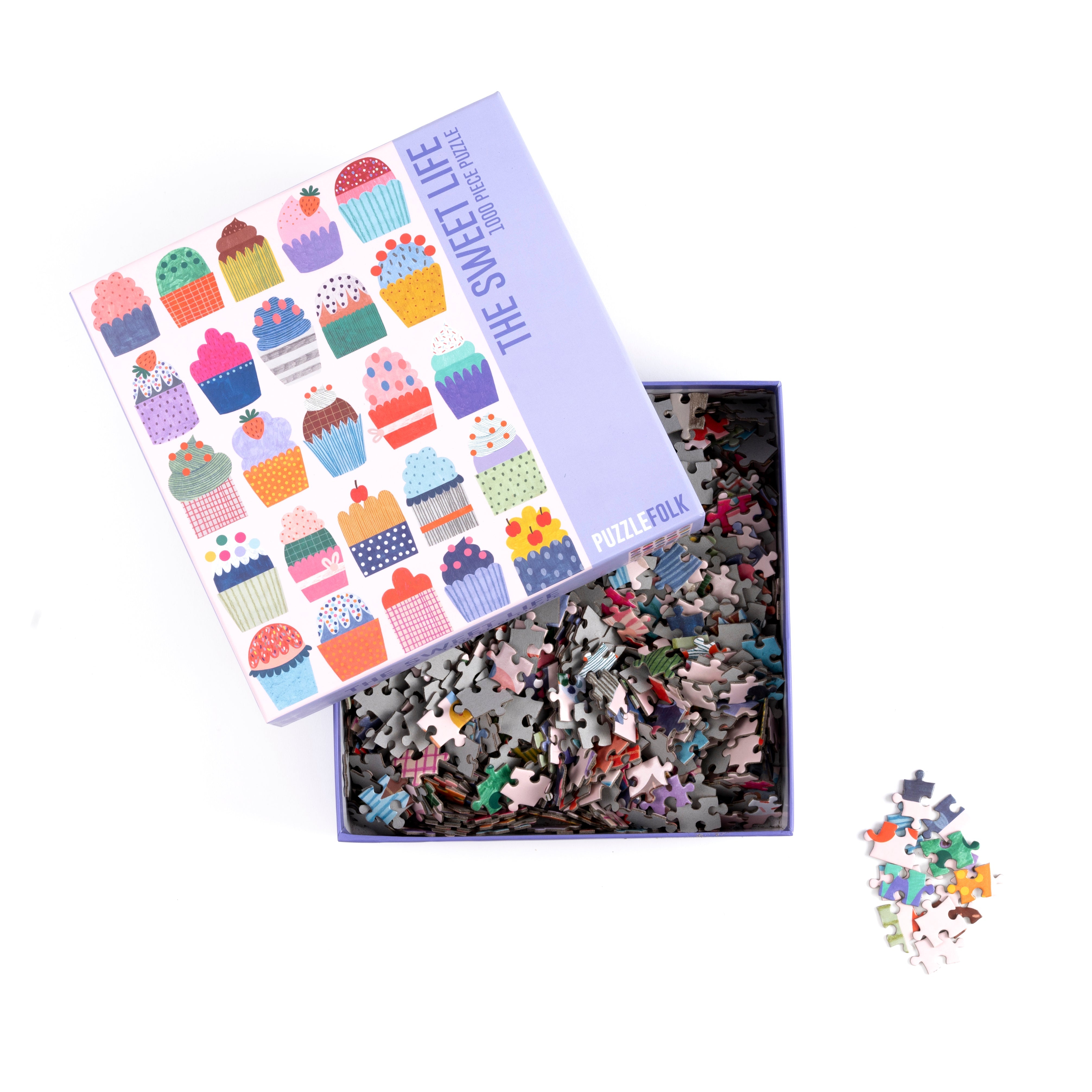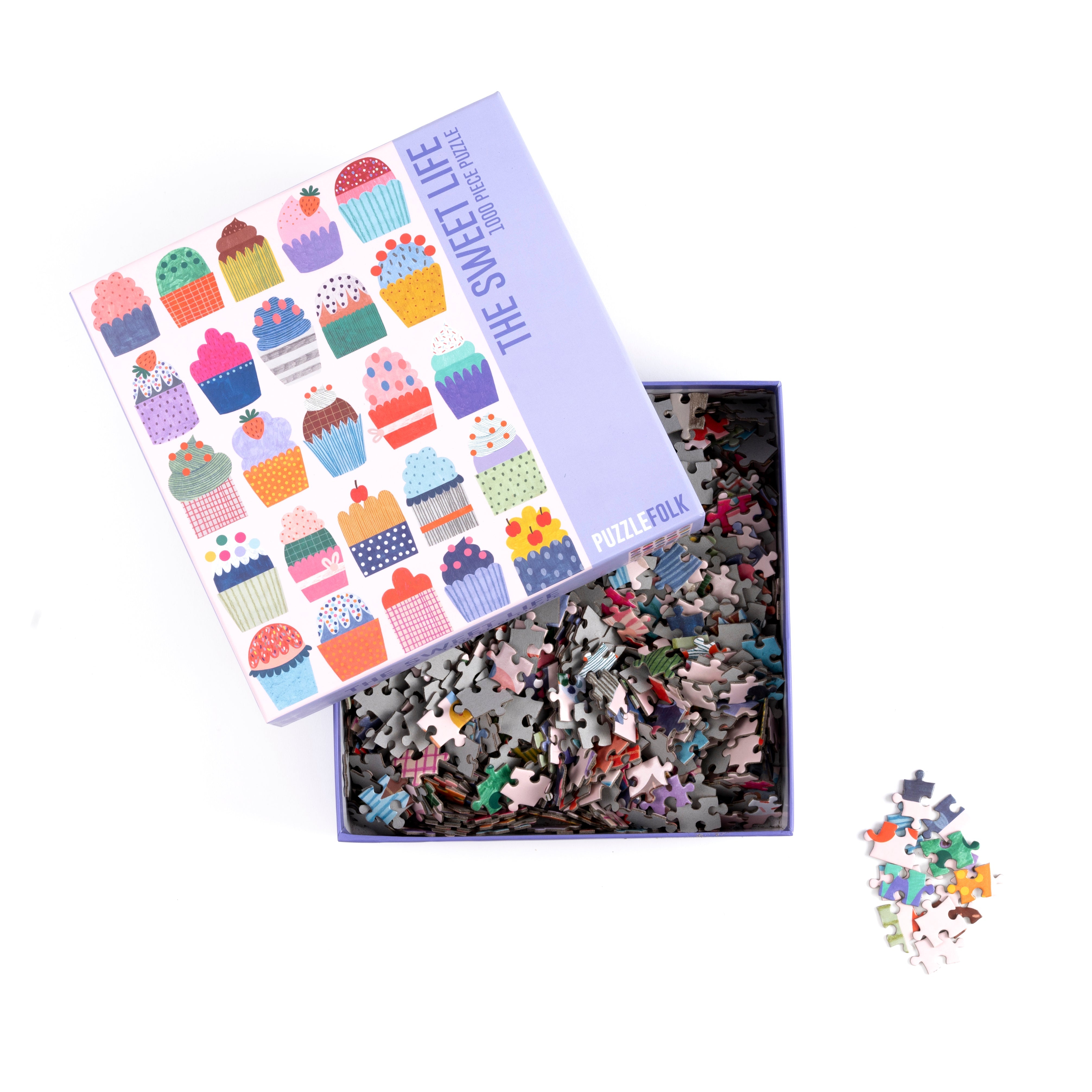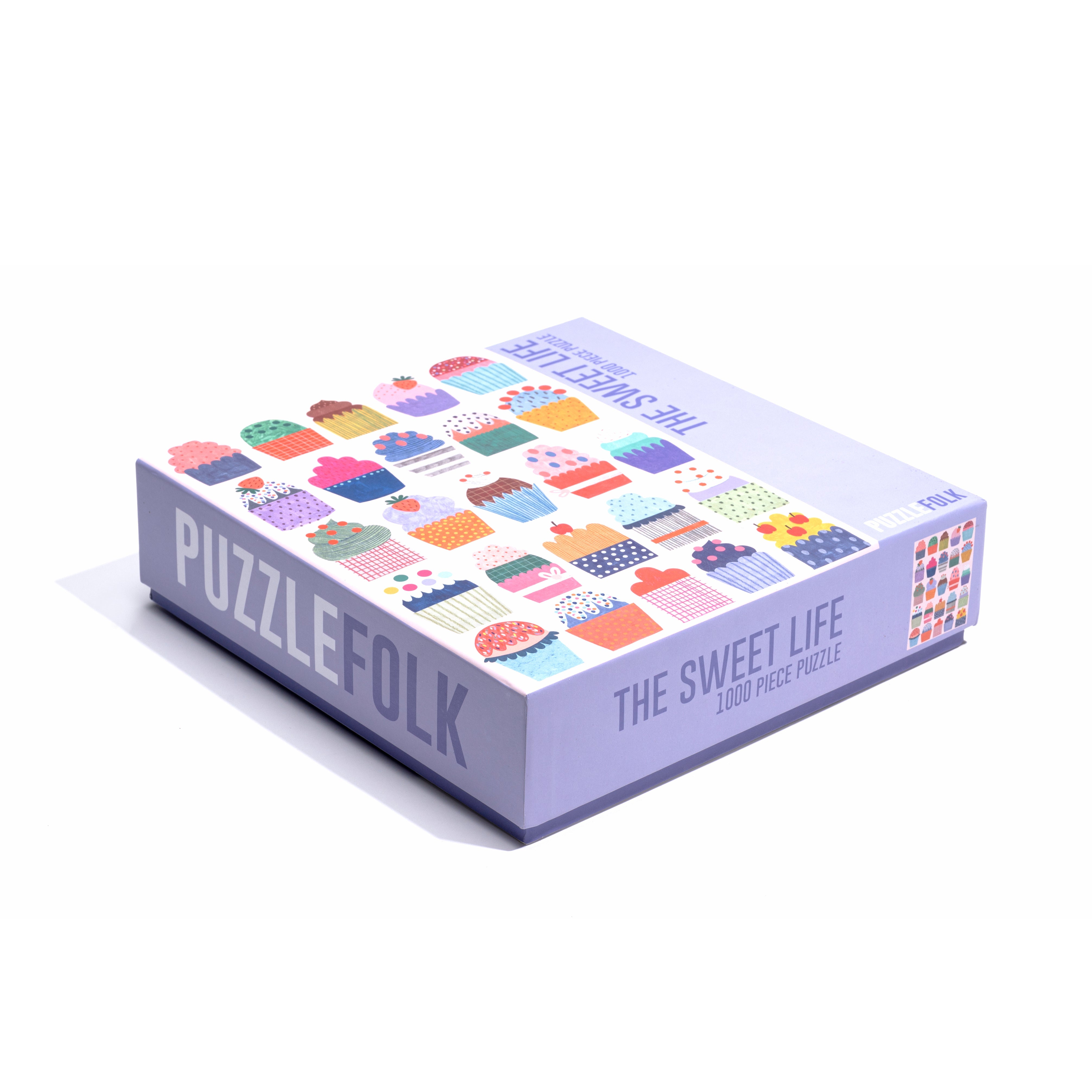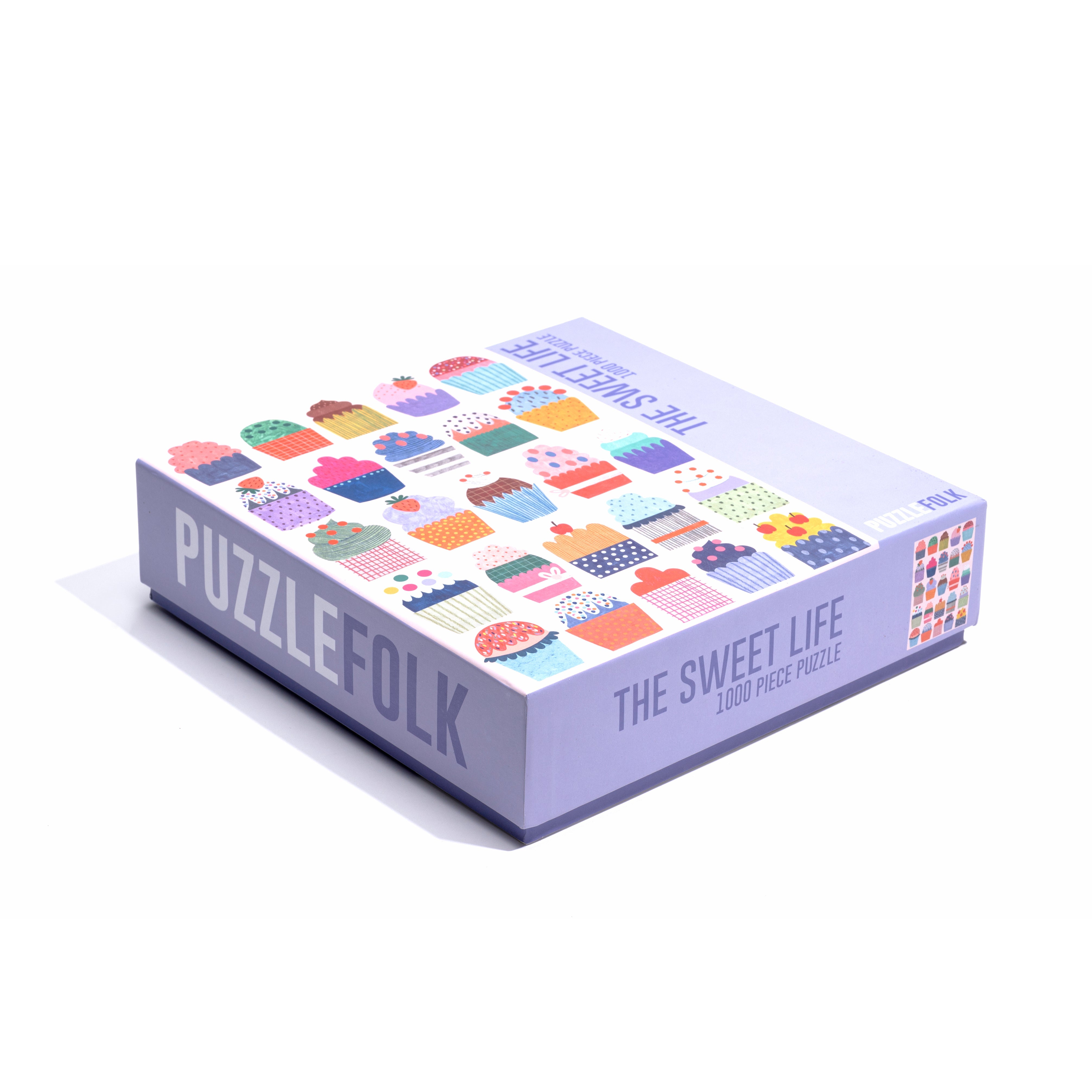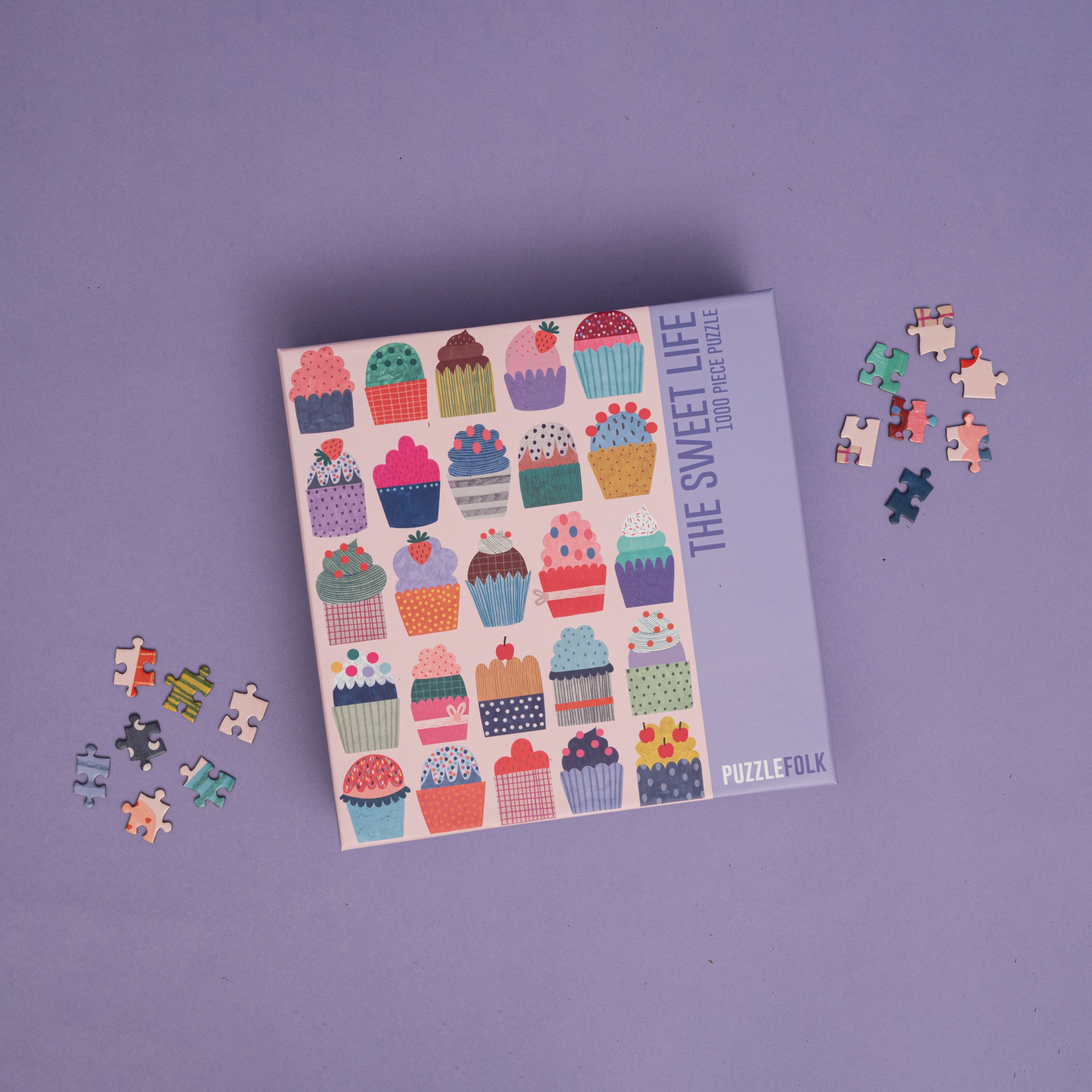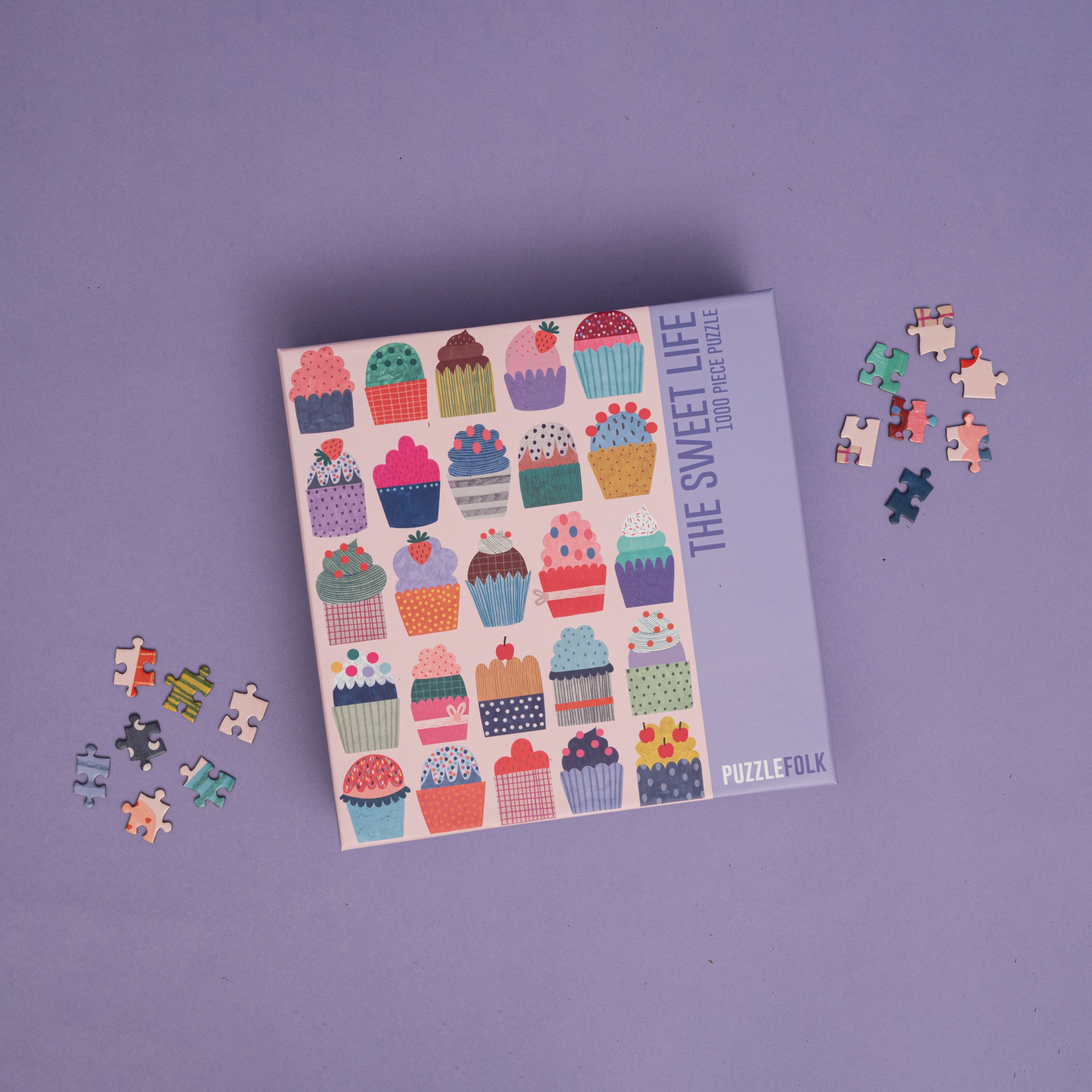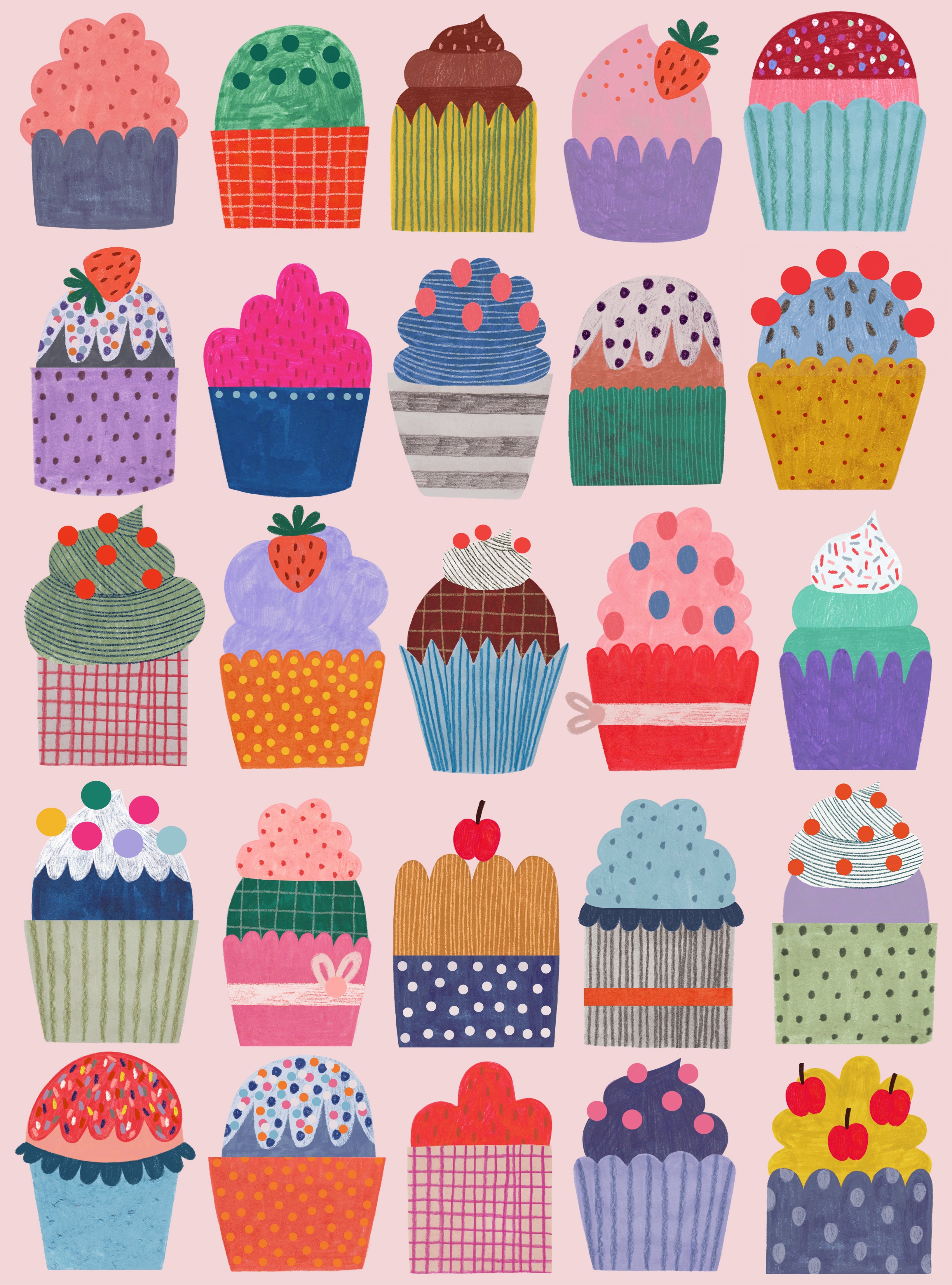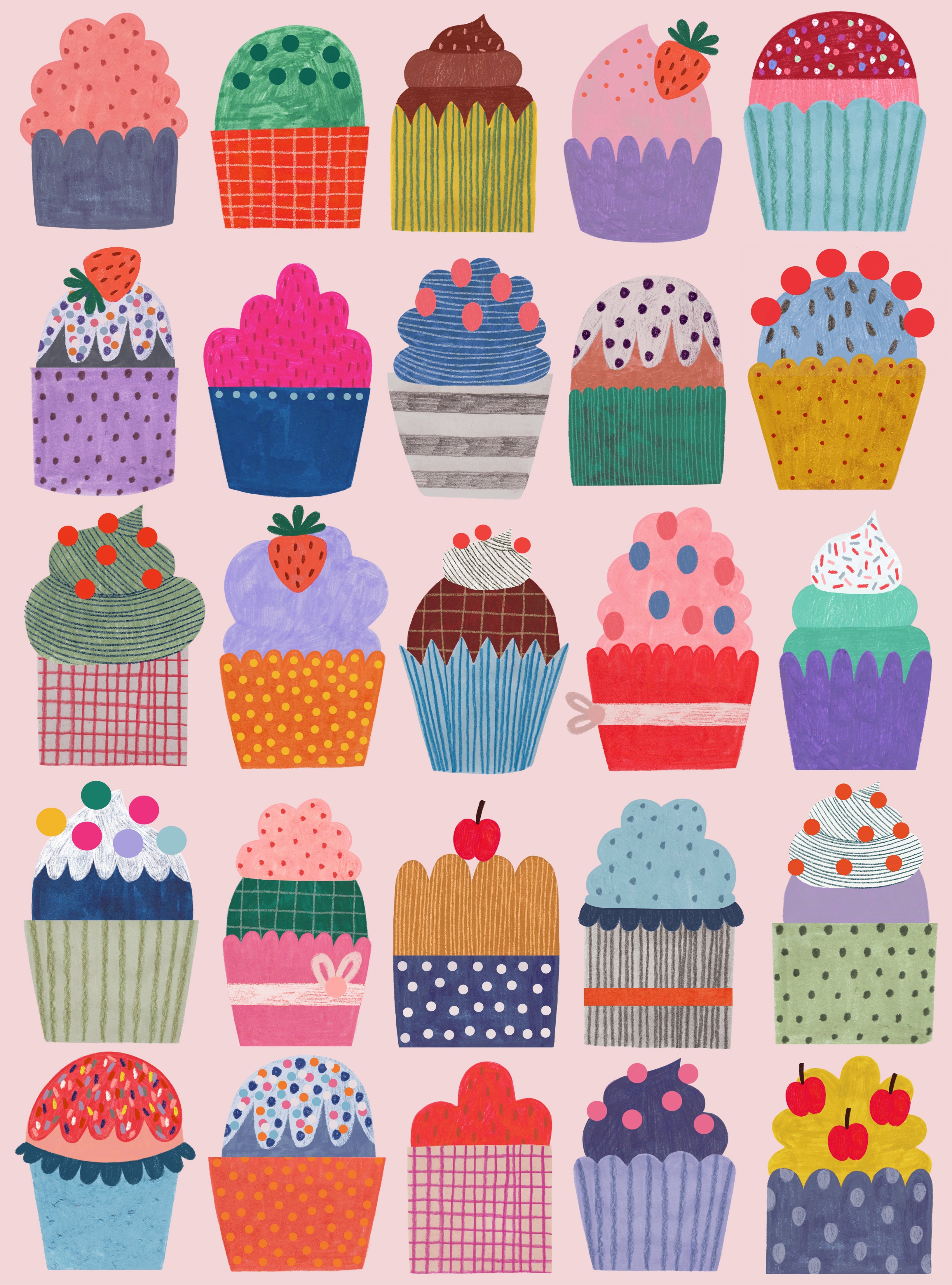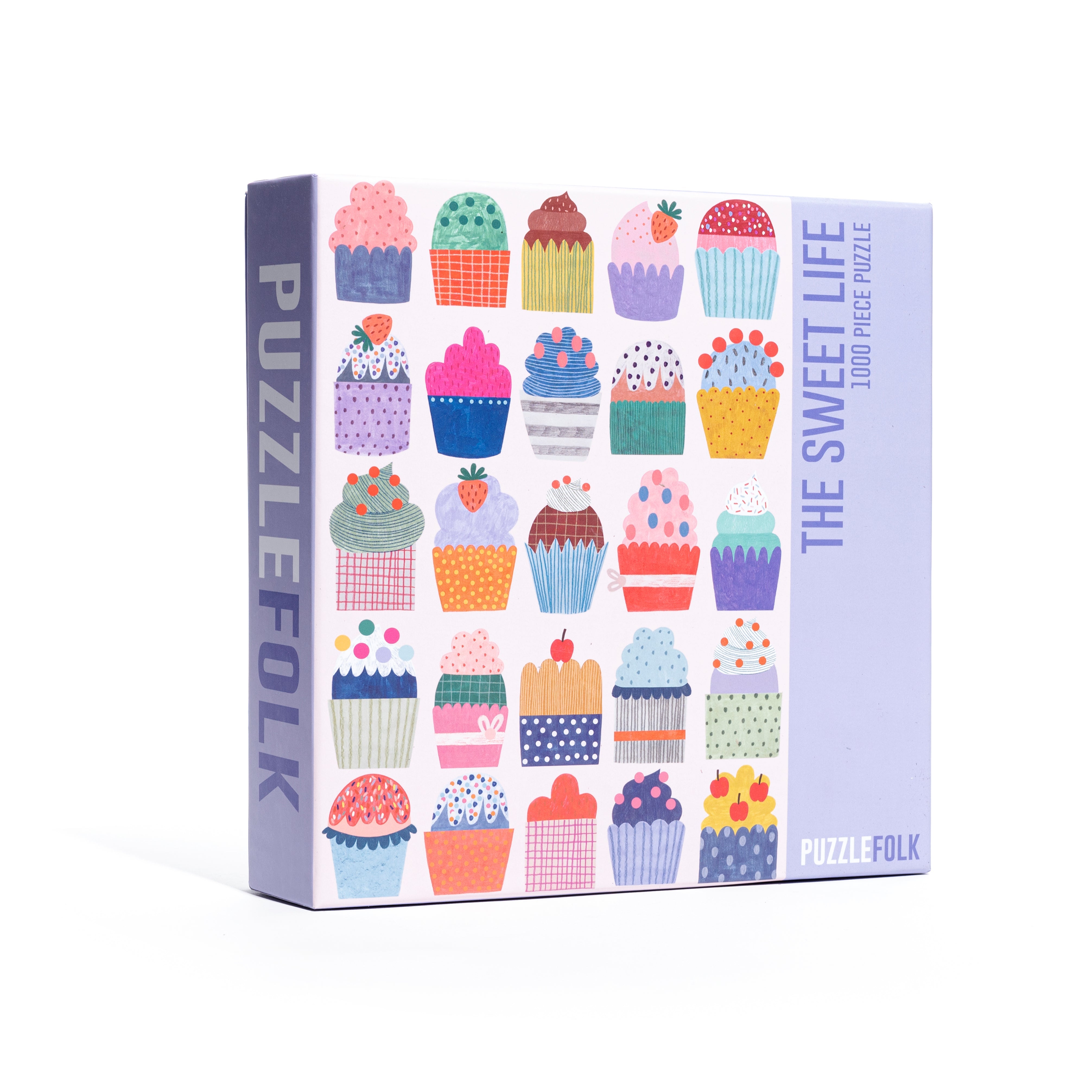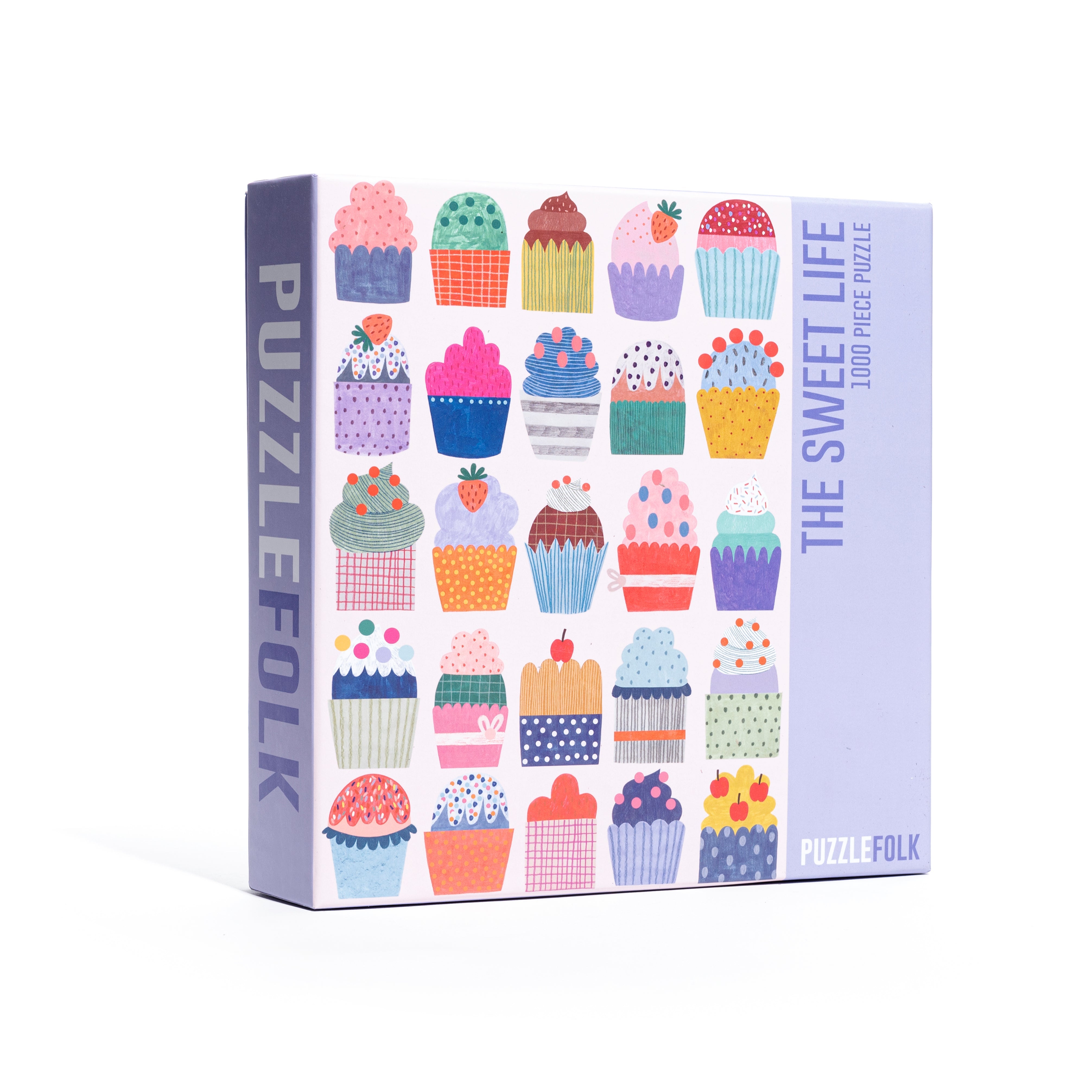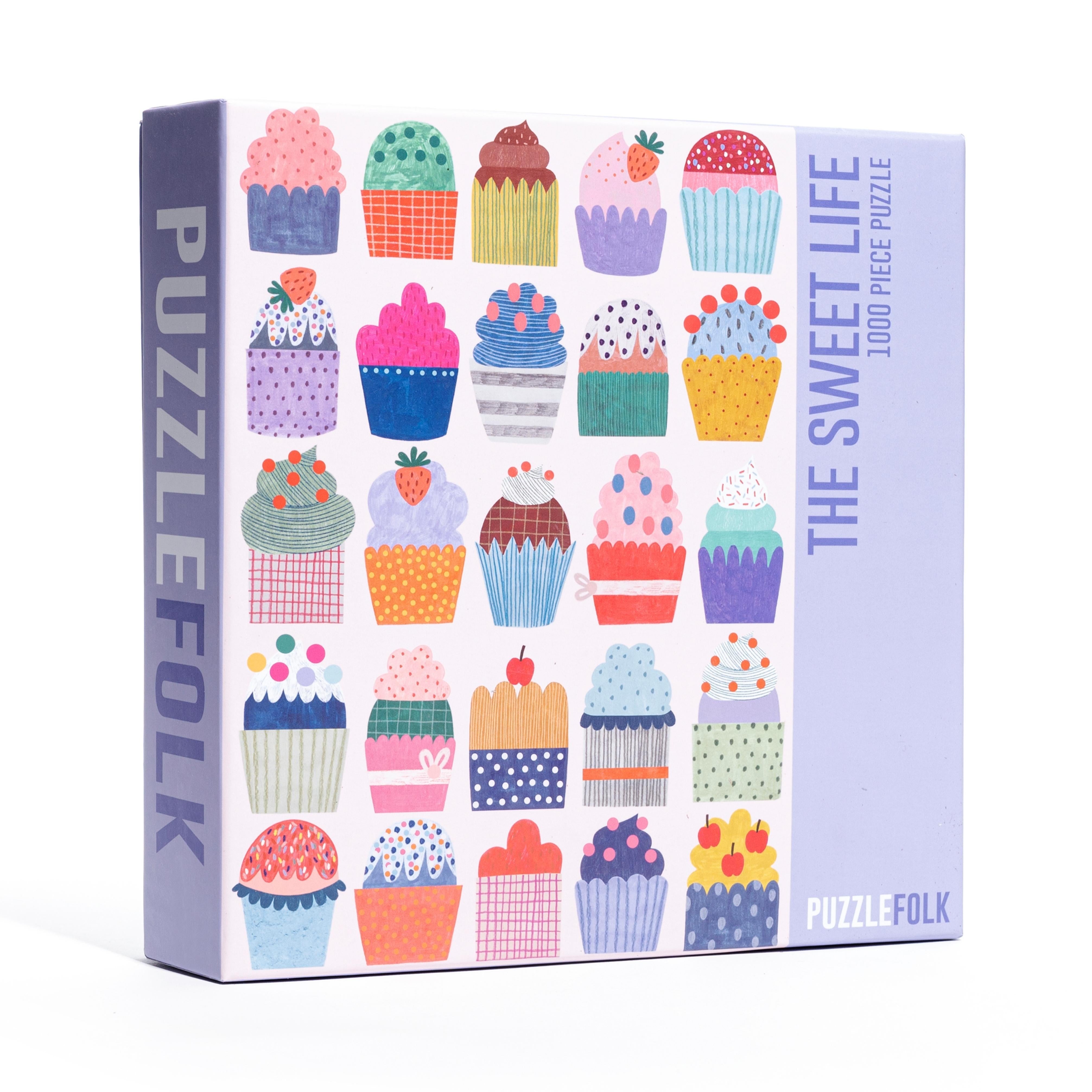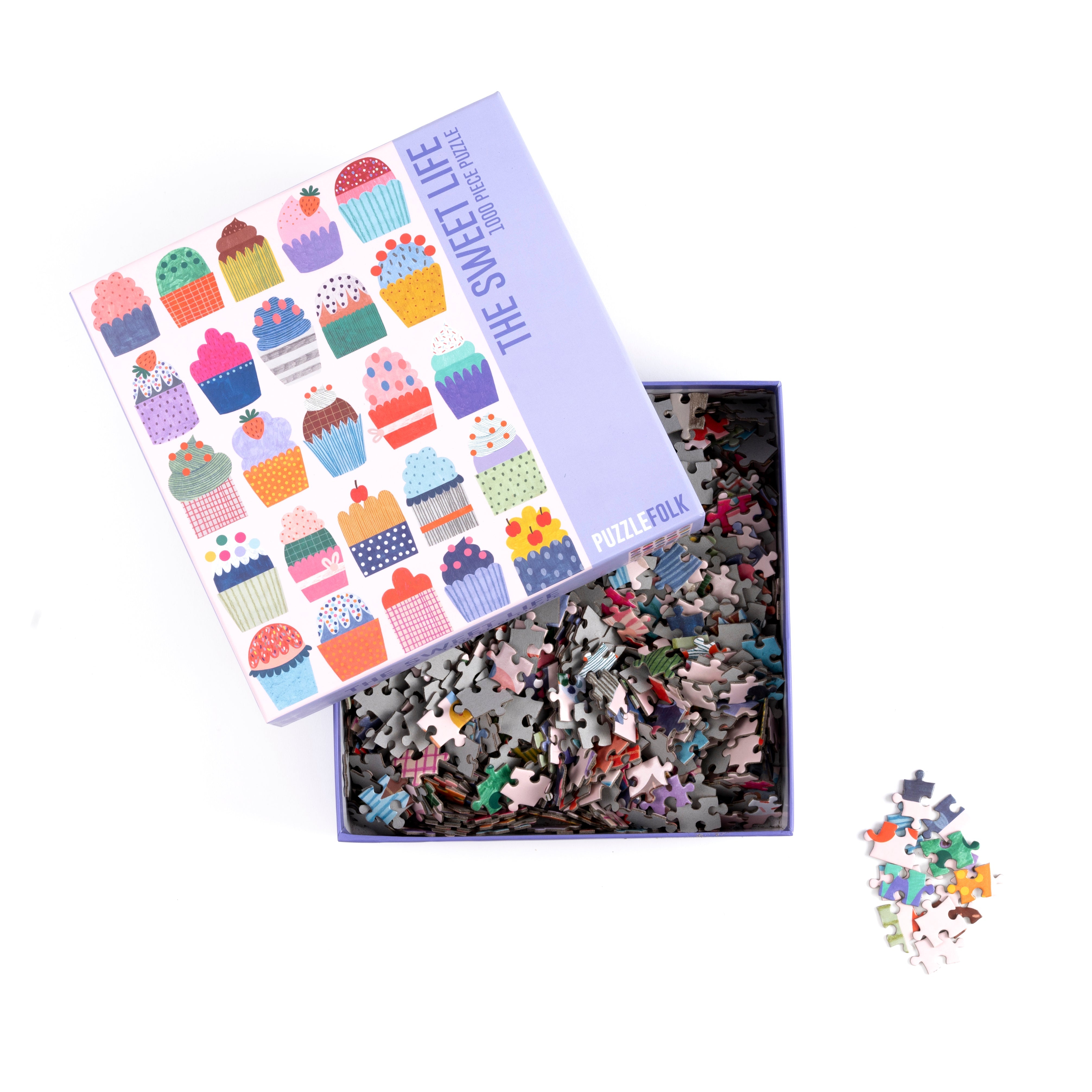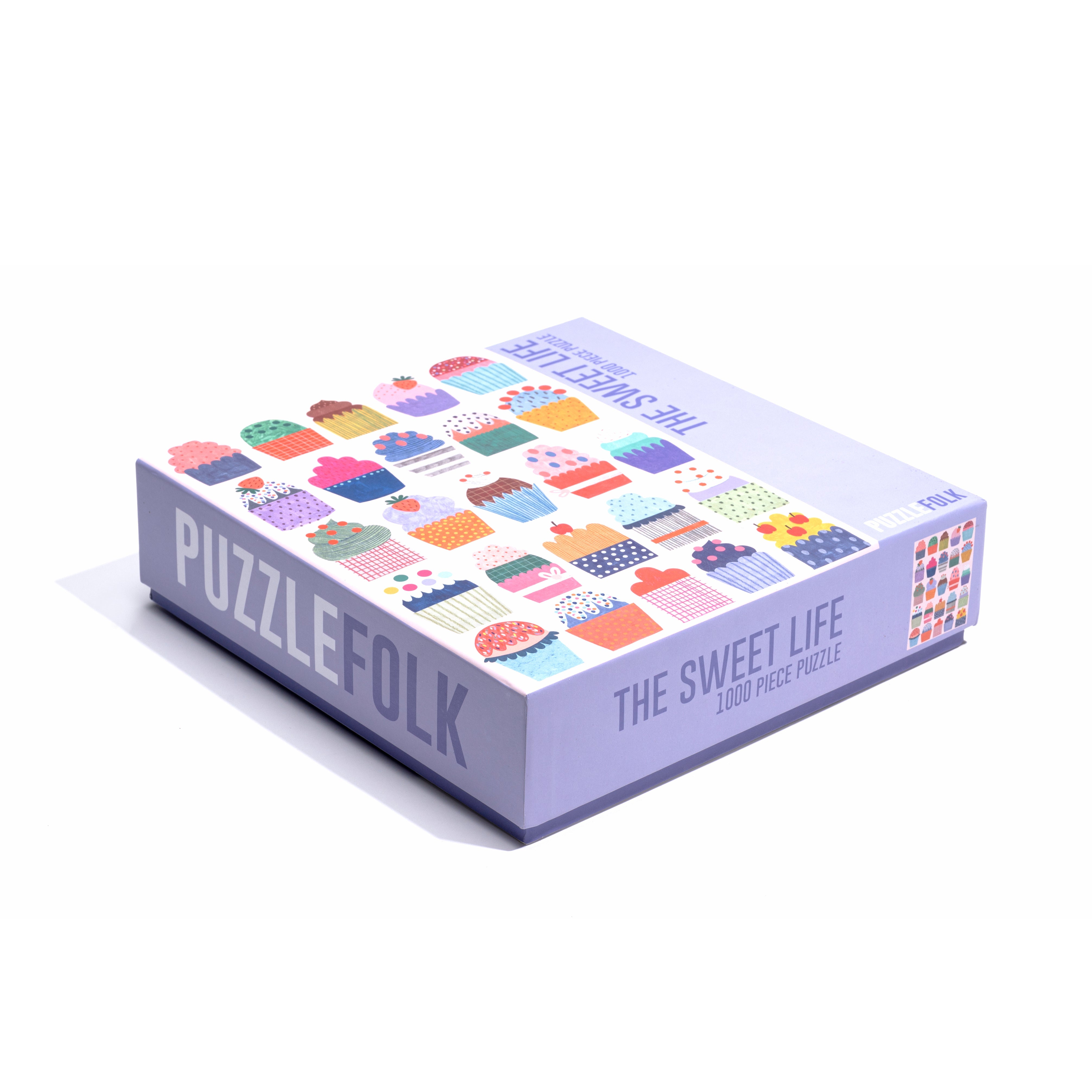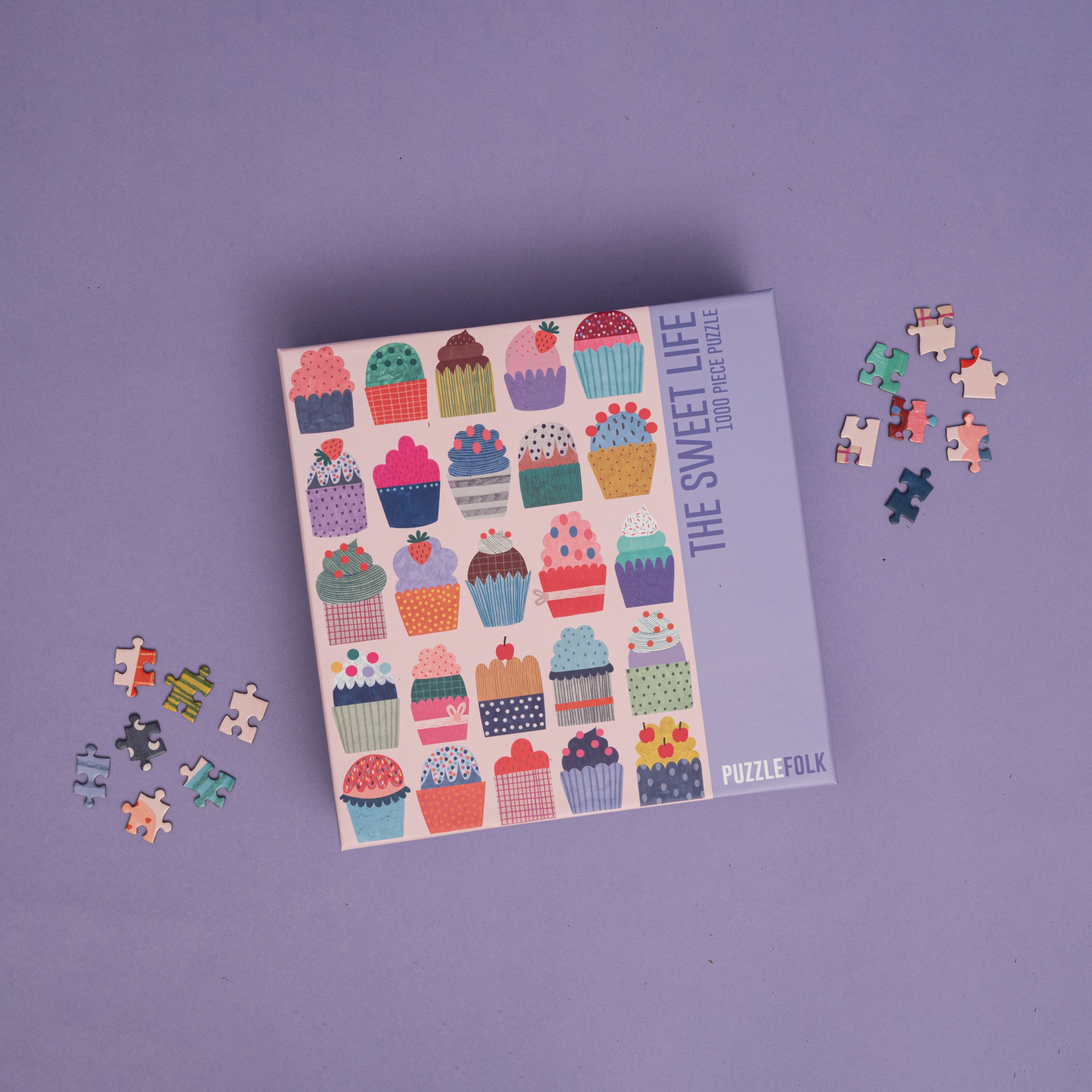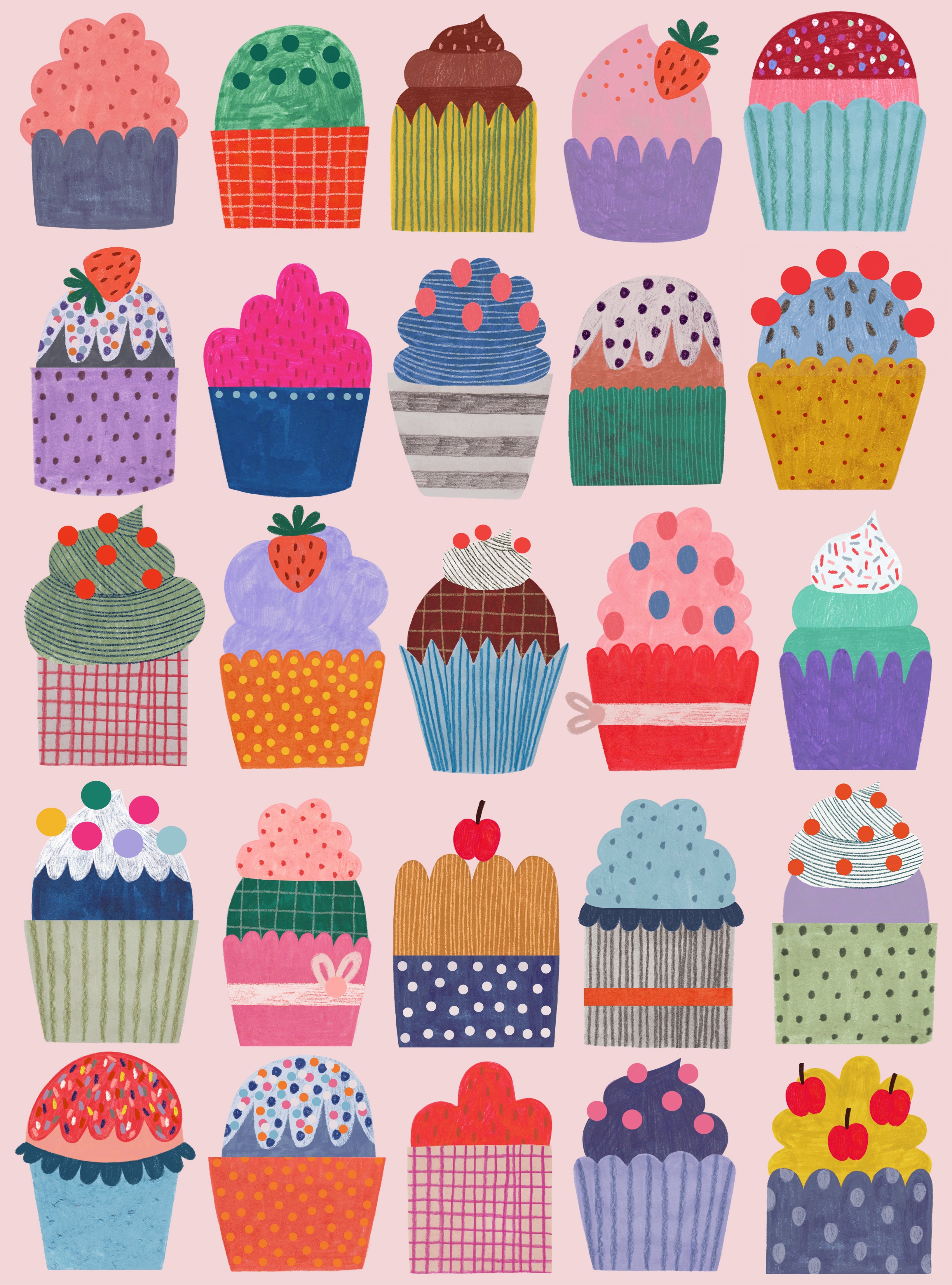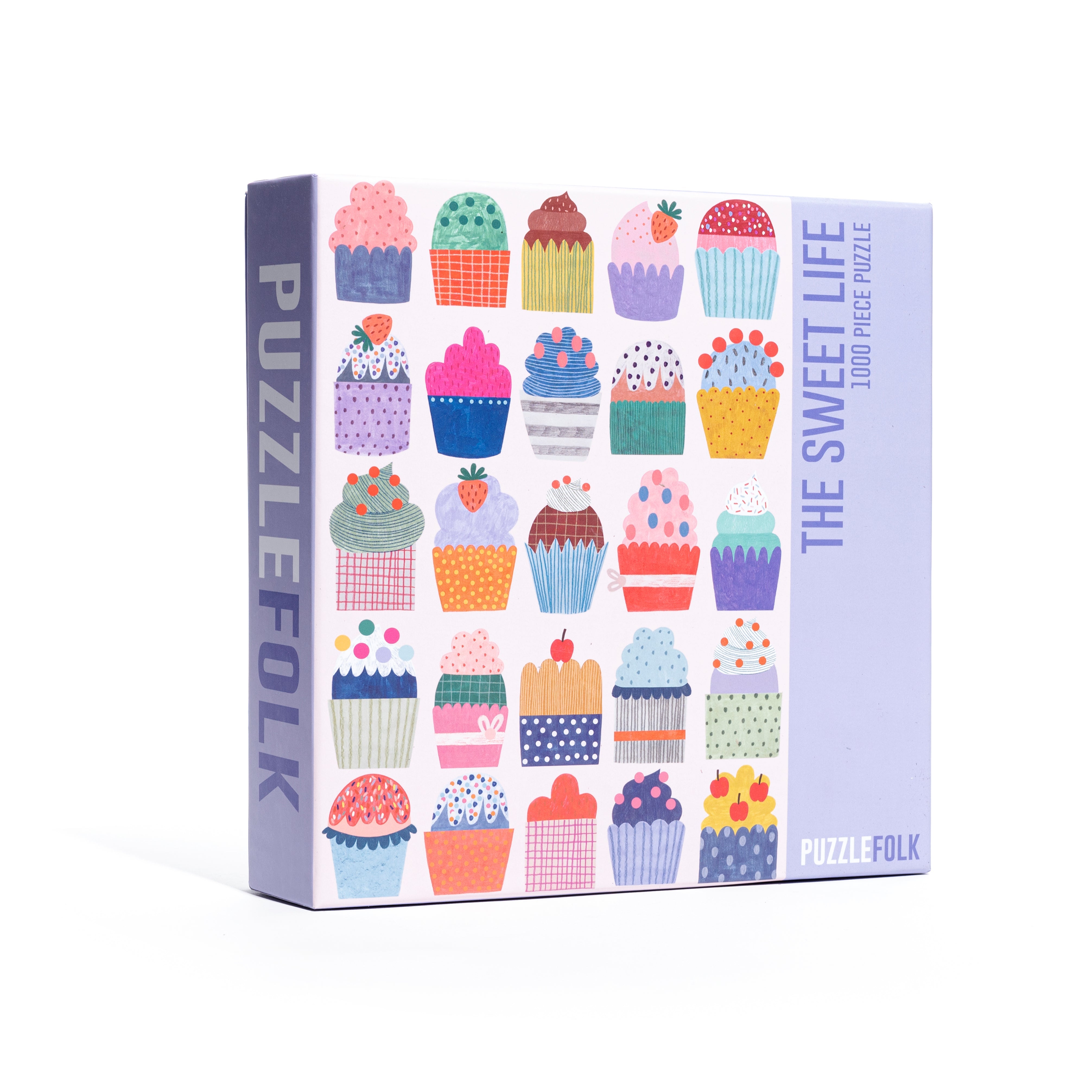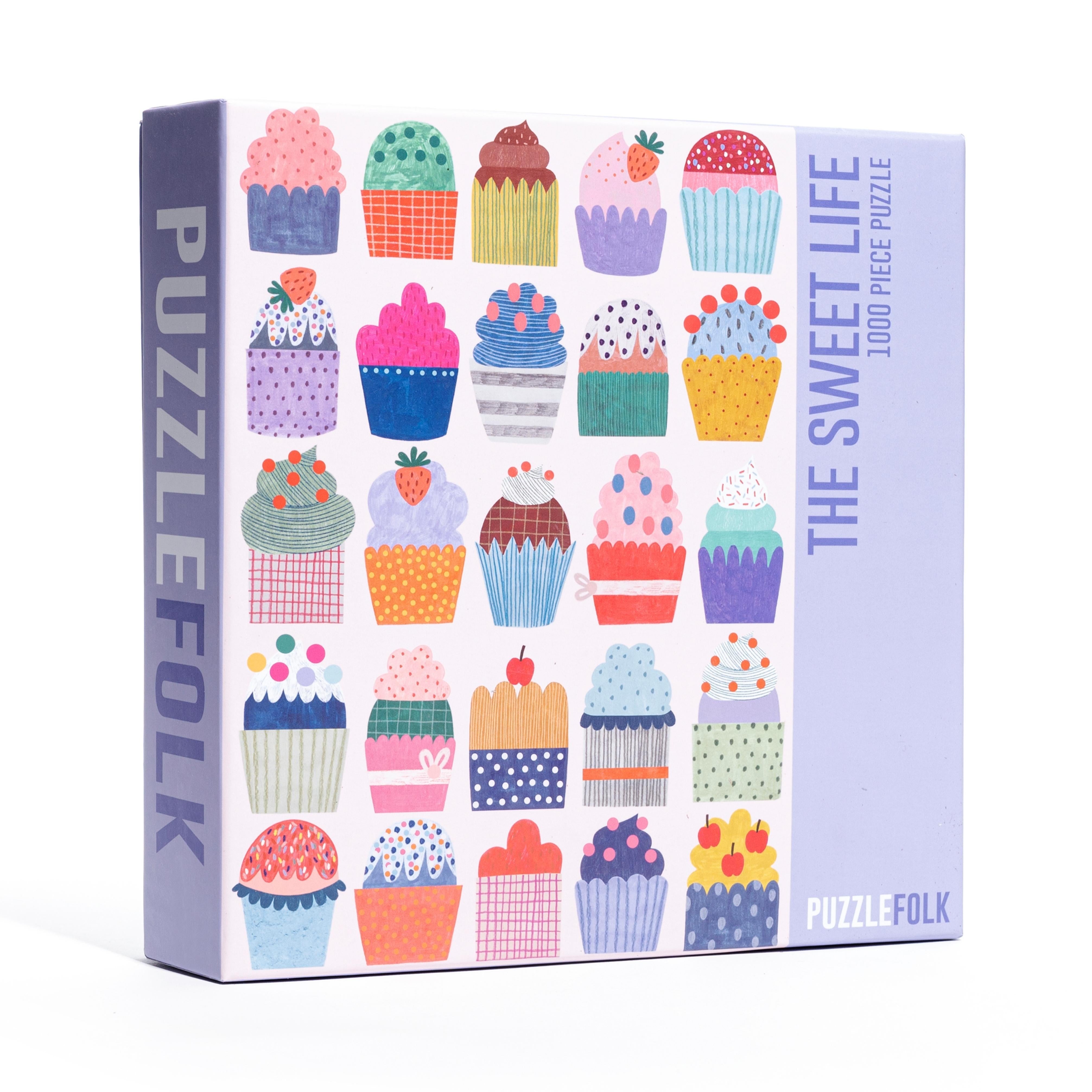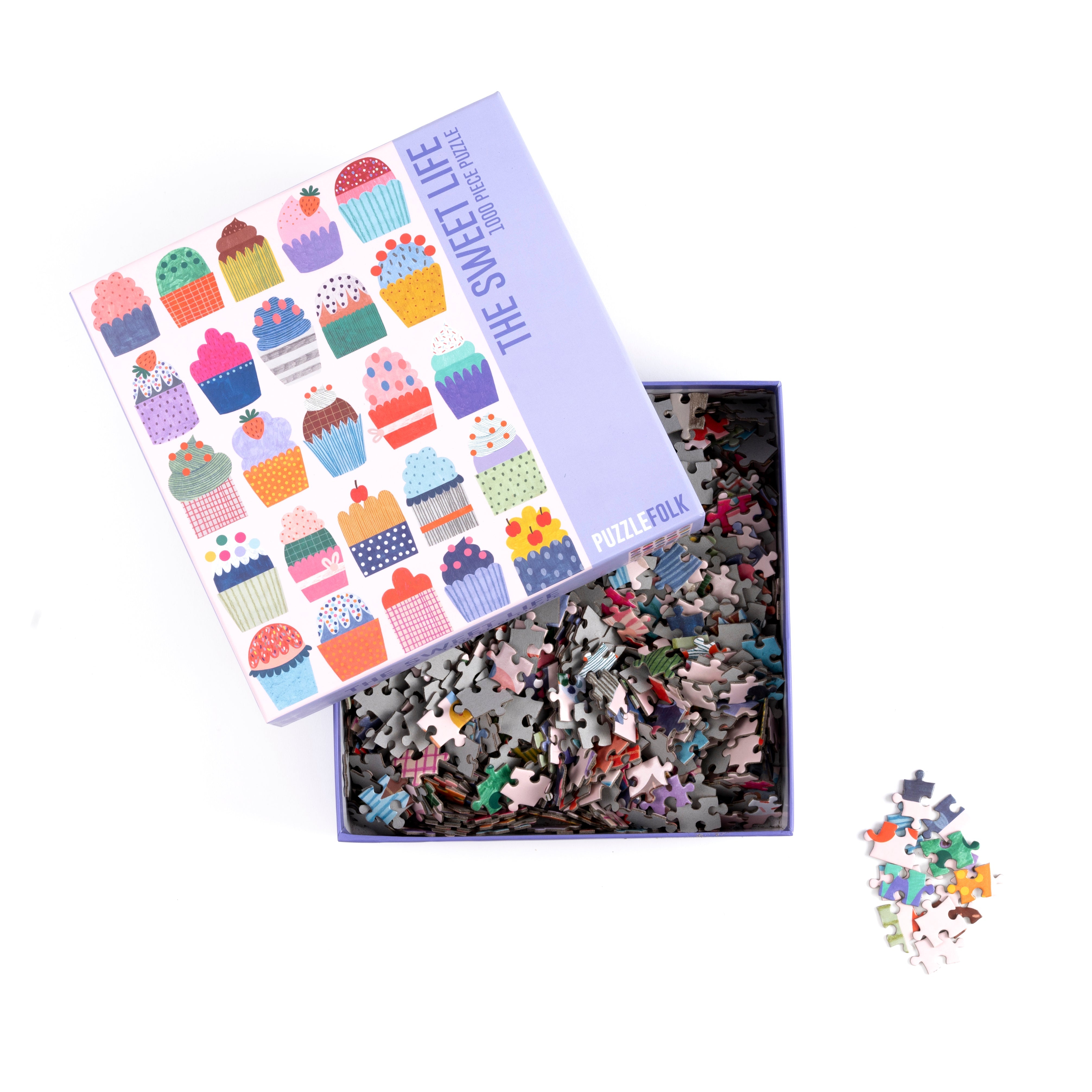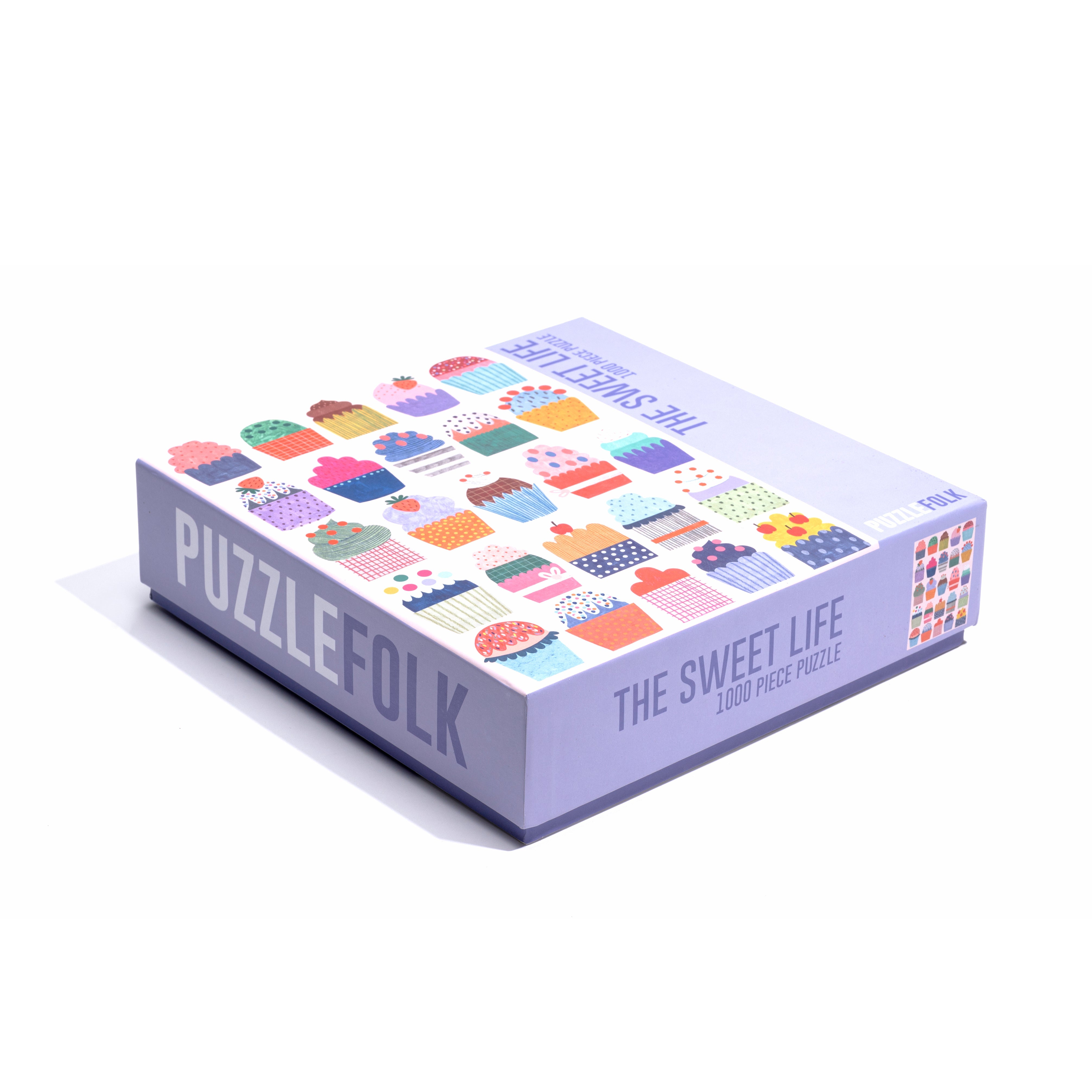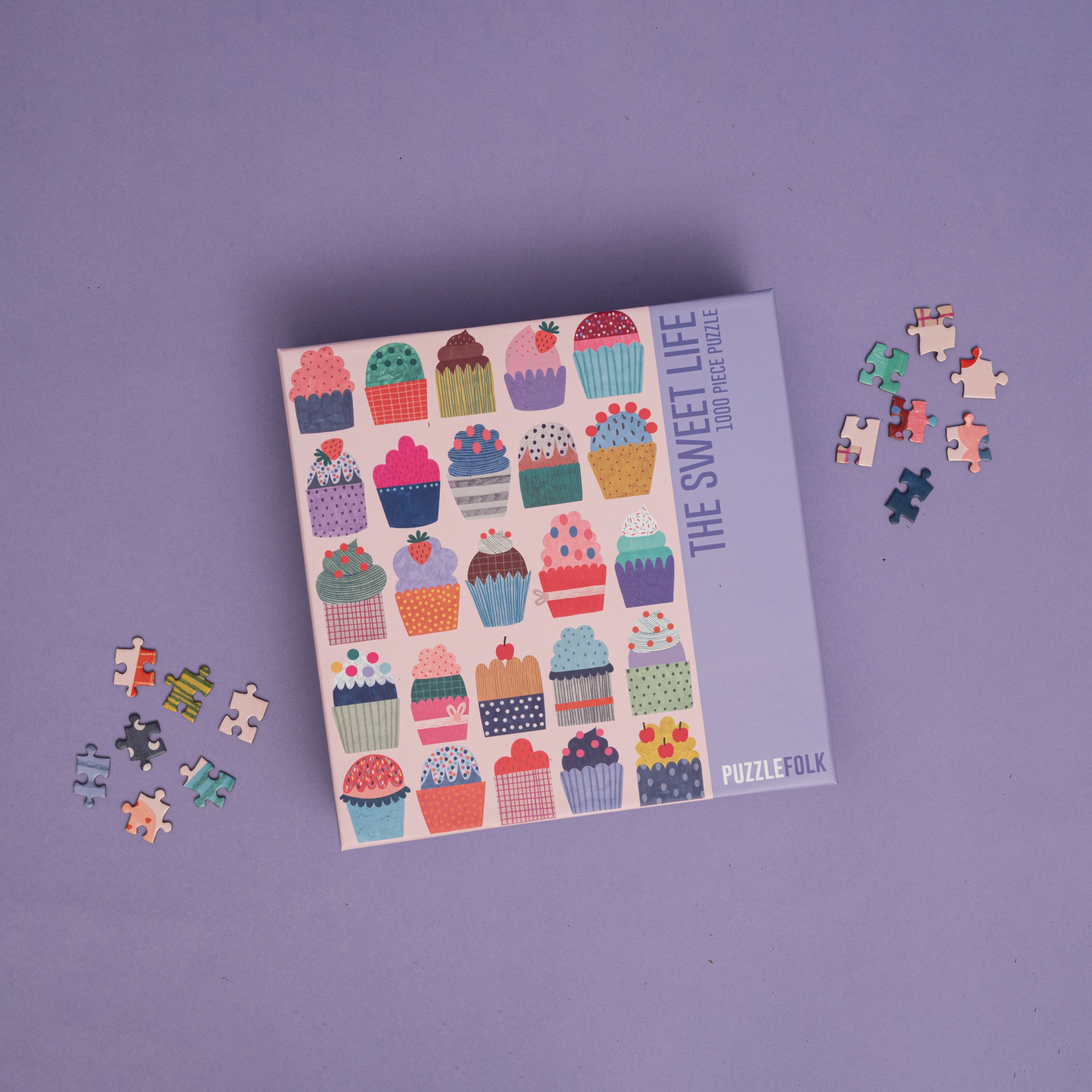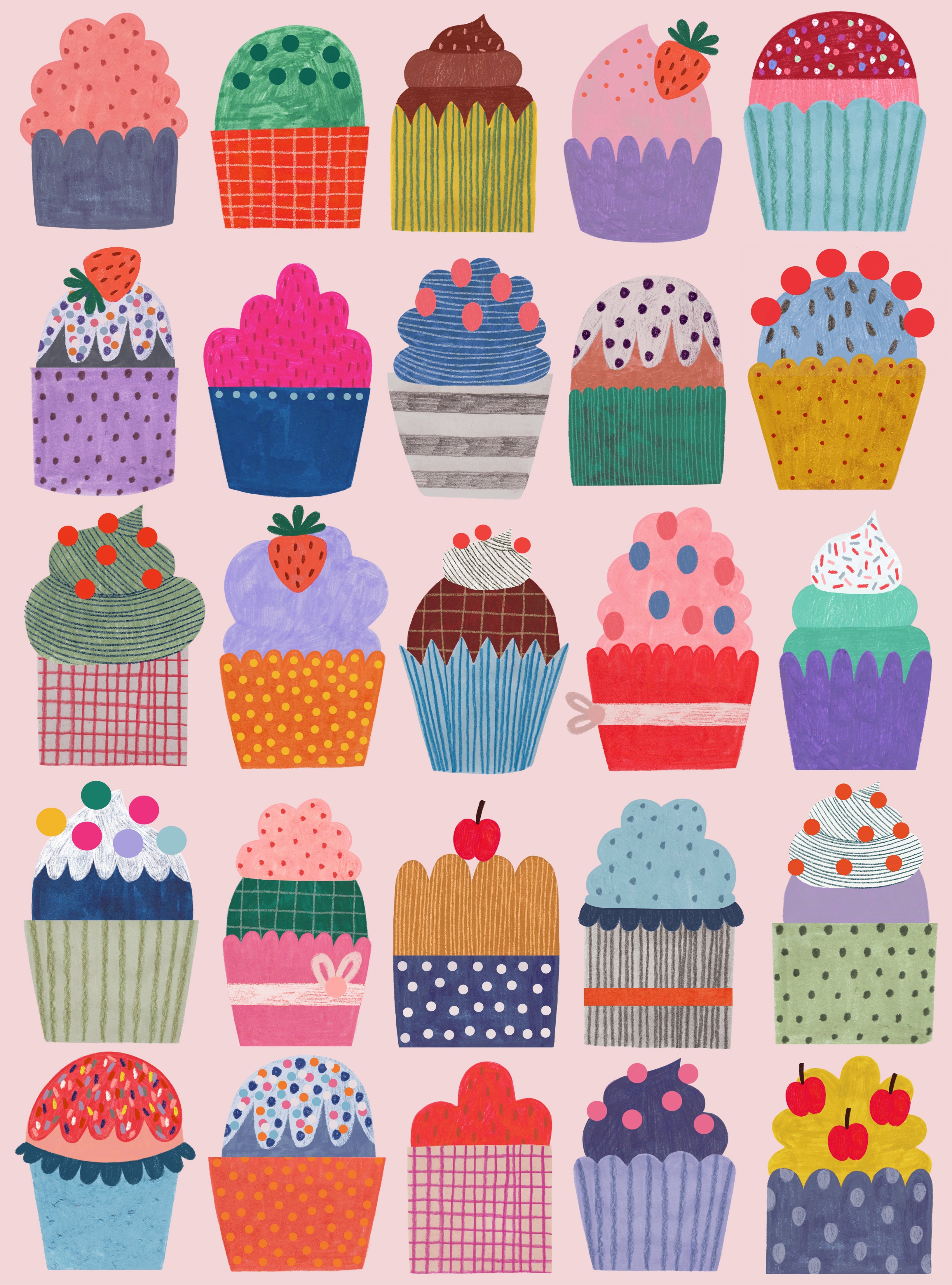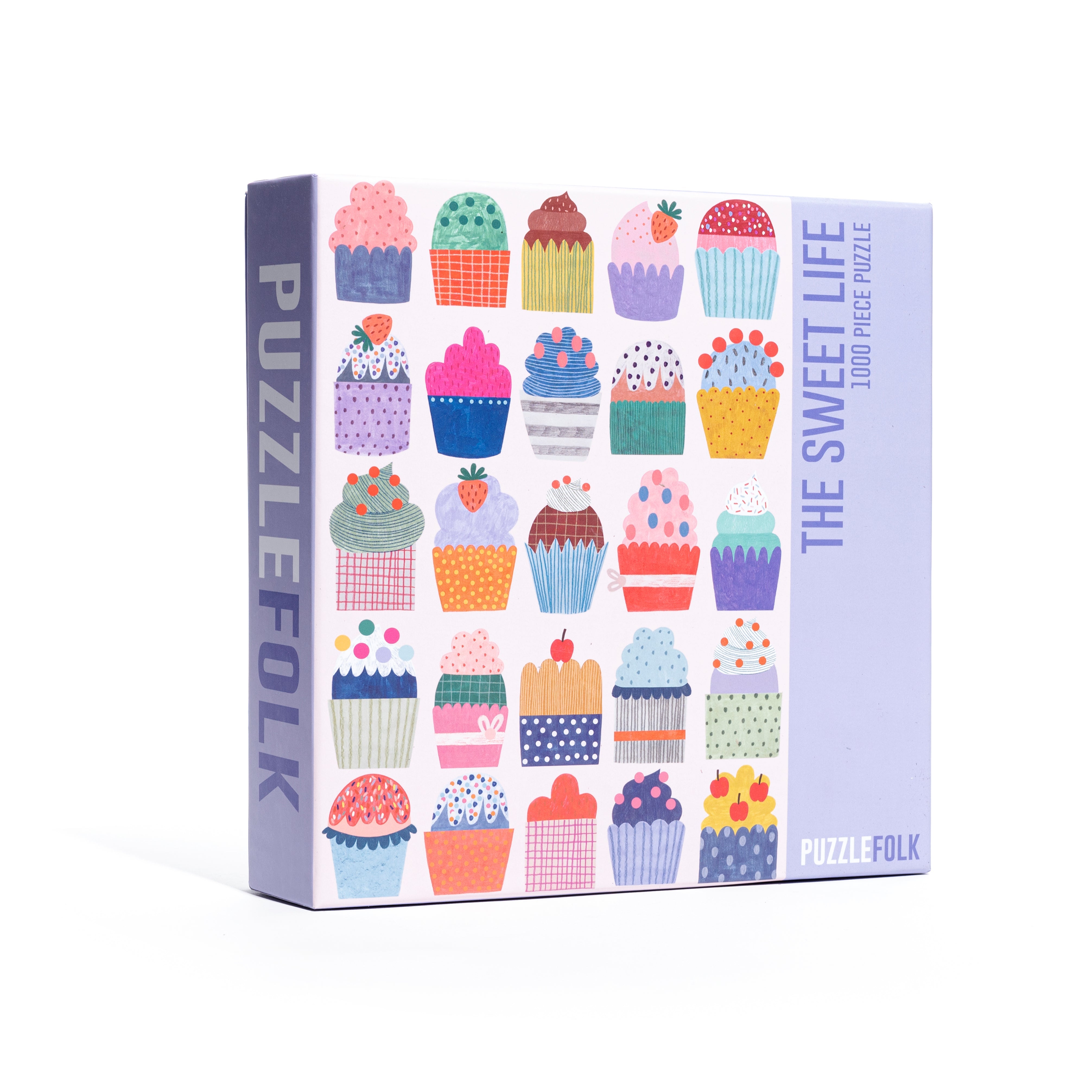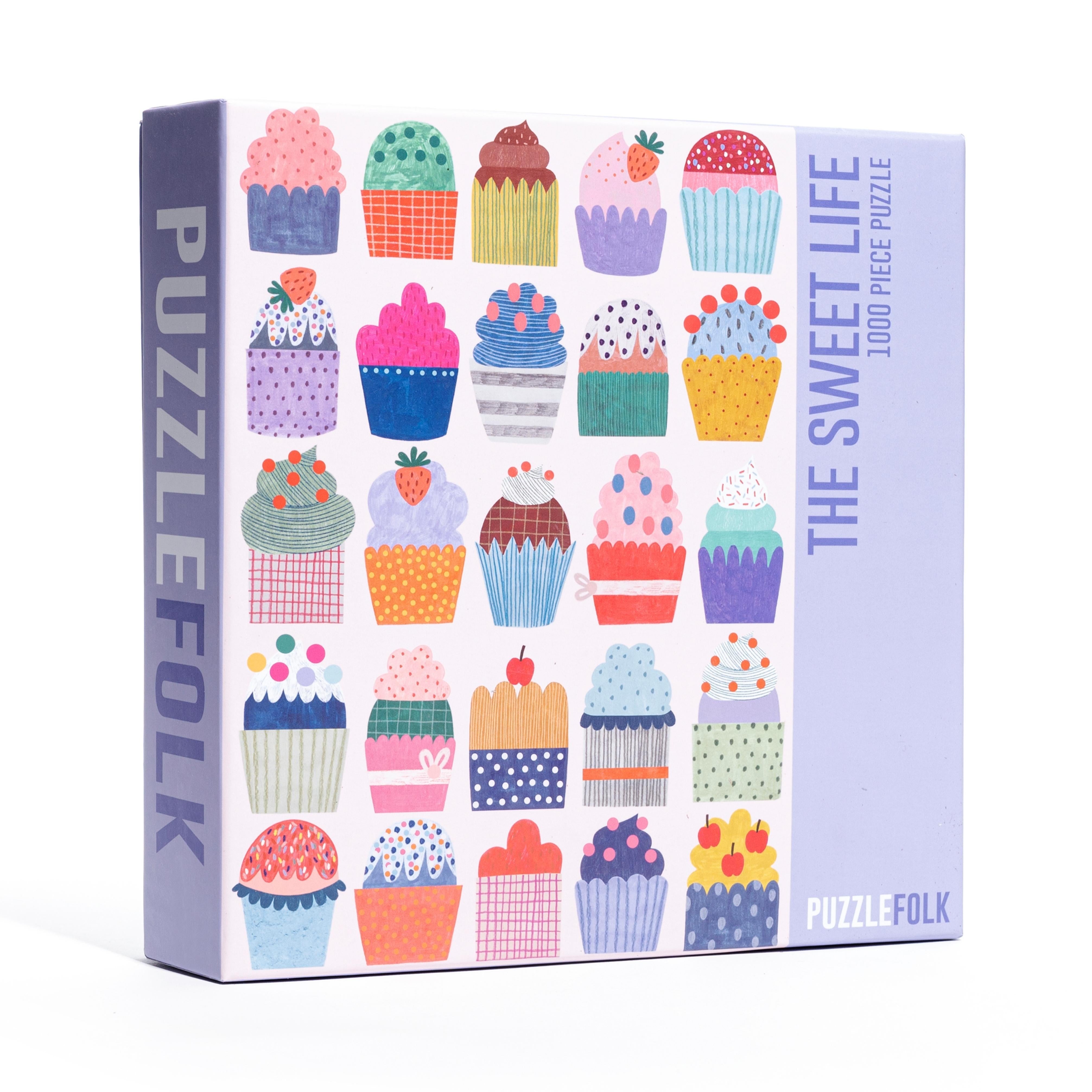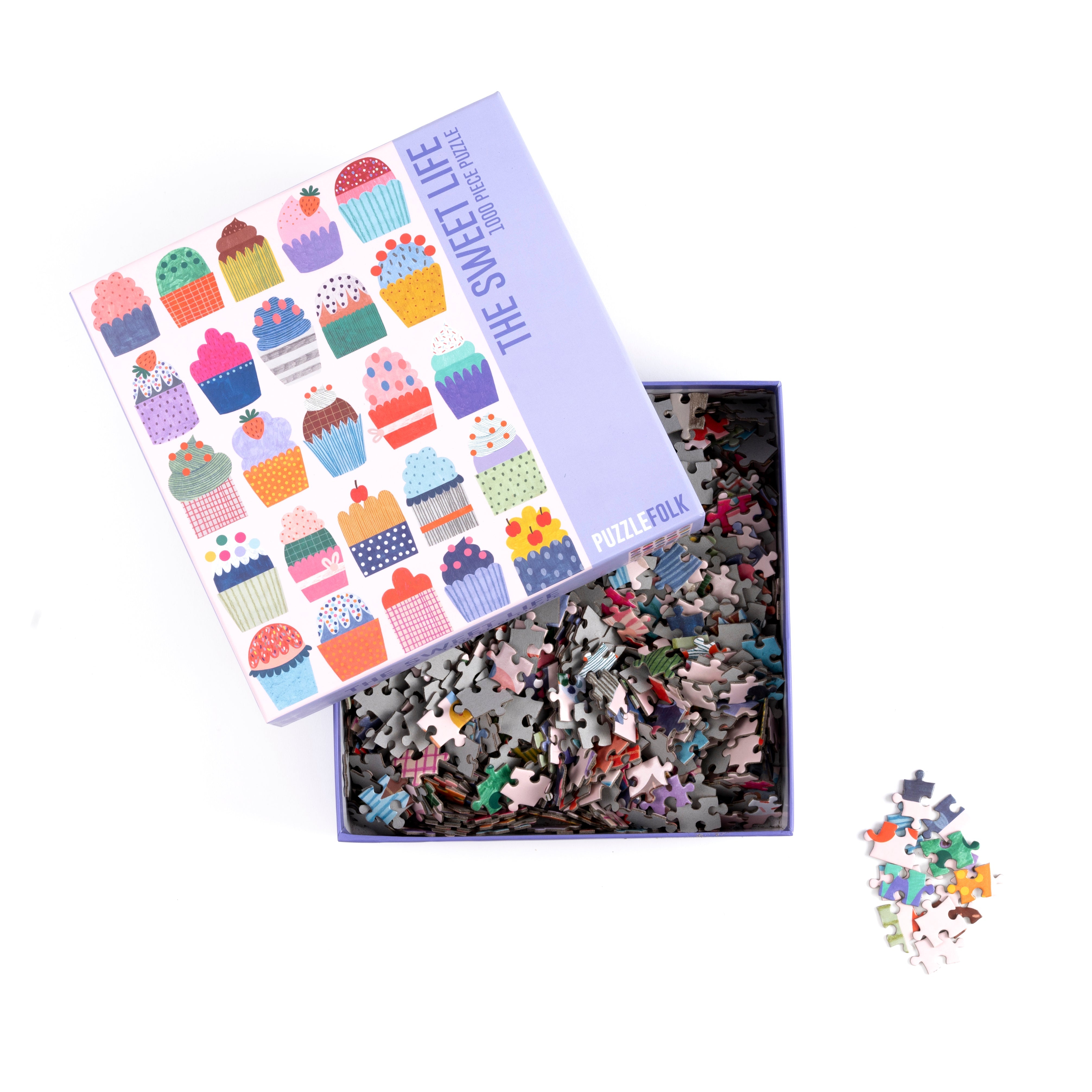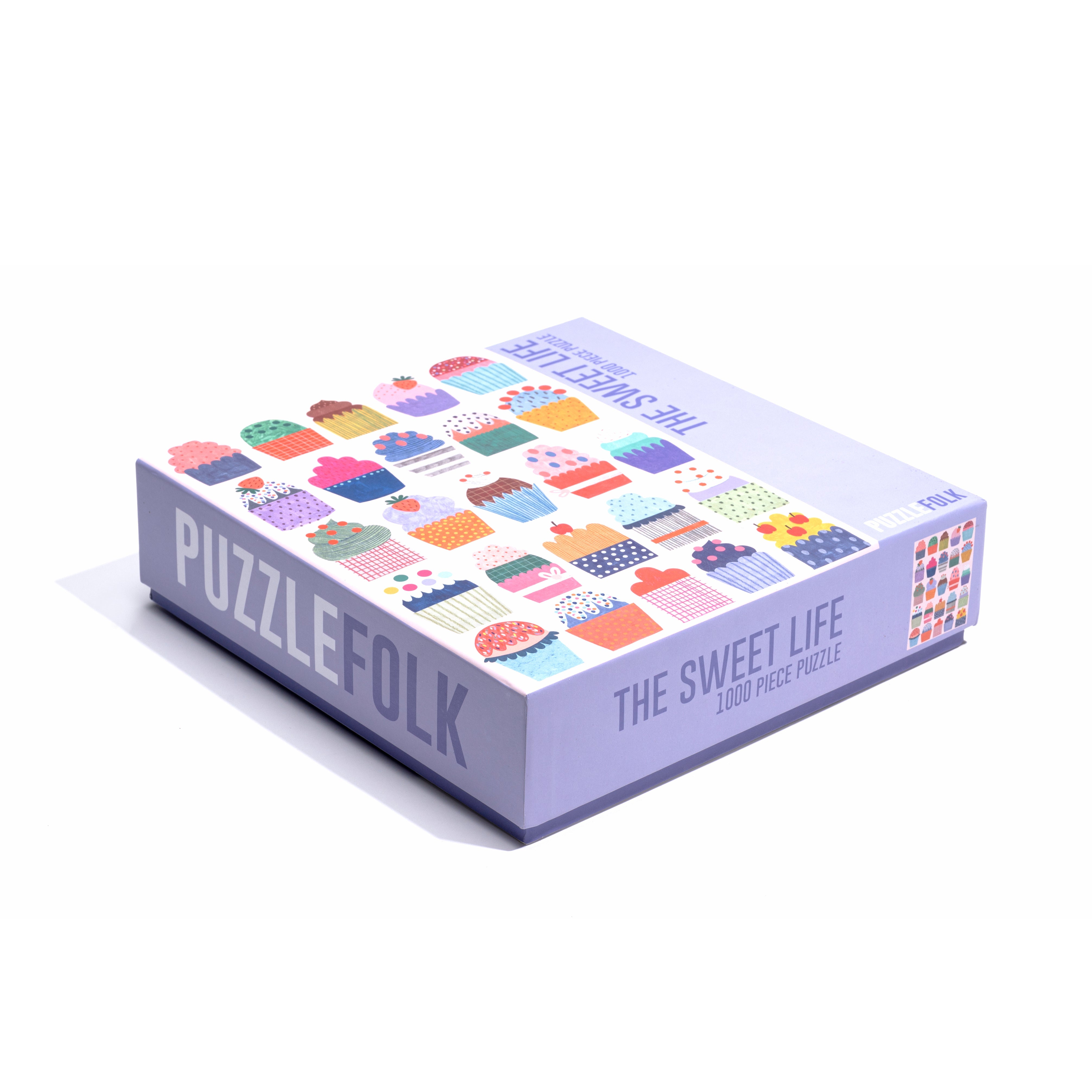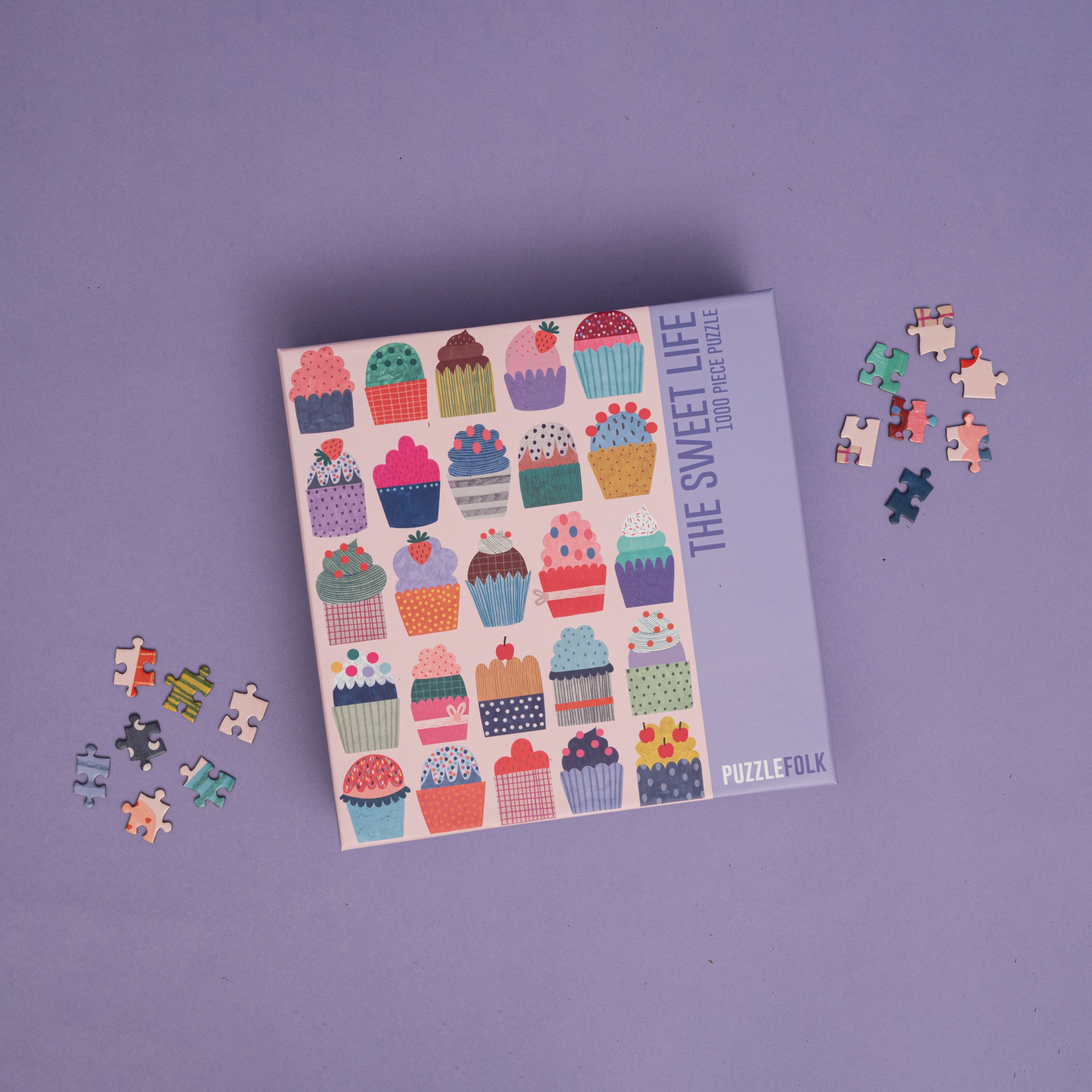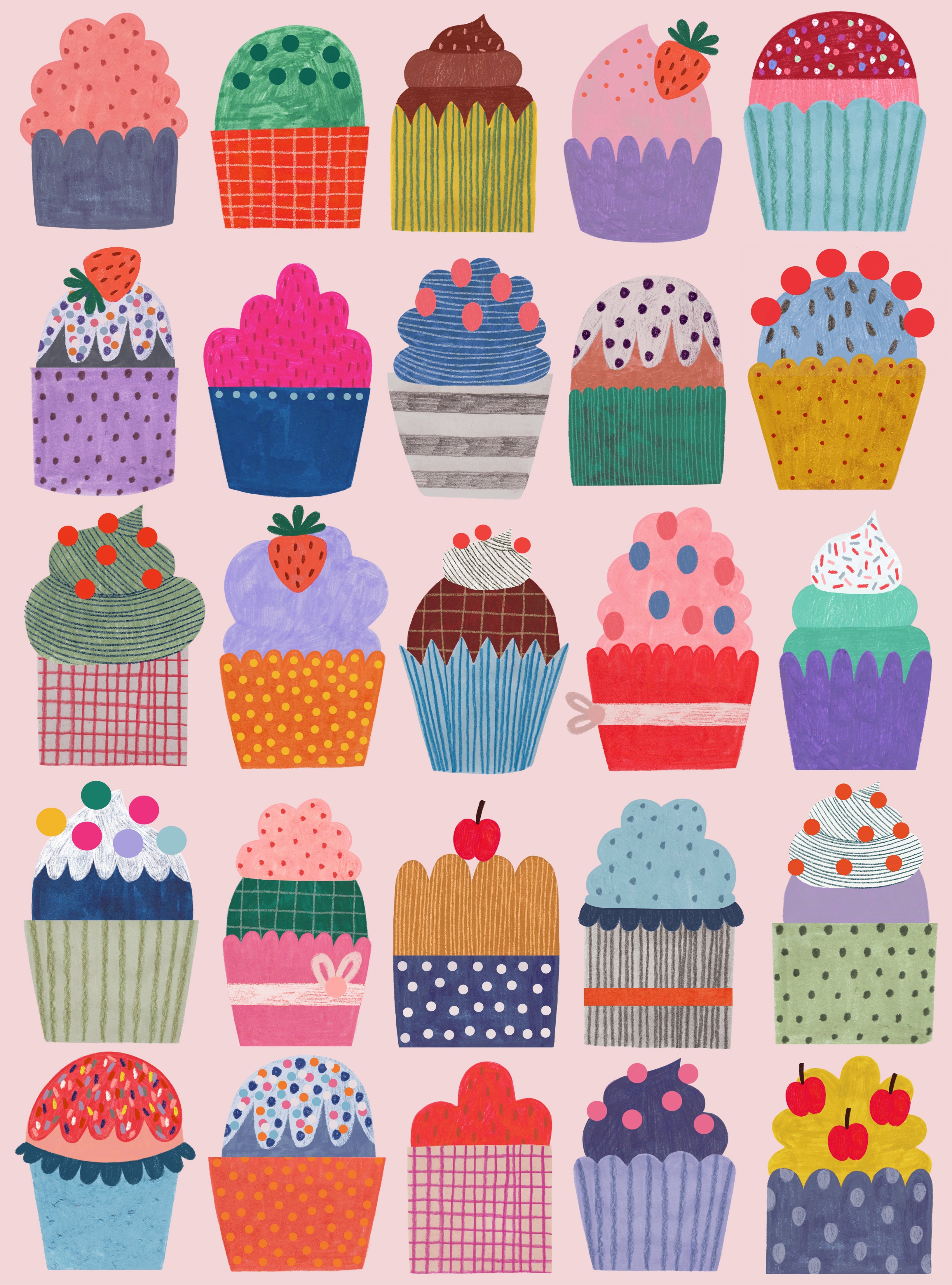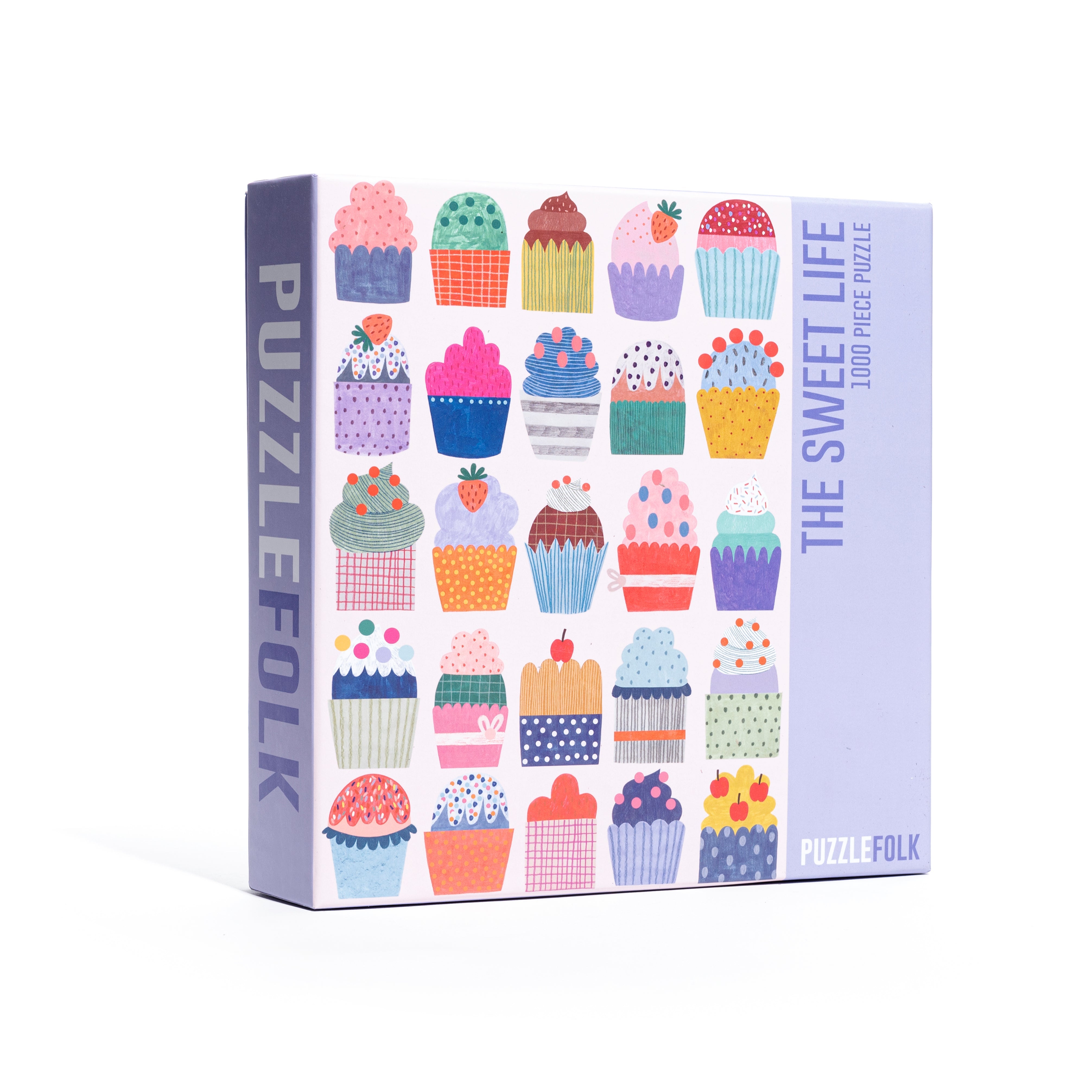 The Sweet Life
 The sweetest puzzle with an overload of the cutest cupcakes topped with the perfect amount of frosting, fancy sprinkles, and fresh berries! We hope you love this puzzle to pieces!
1000 piece puzzle
Finished puzzle dimensions - 20" x 27"
Box dimensions - 9" x 9" x 2"
Includes 8x10 colored poster of puzzle
Artist: Daria Solak