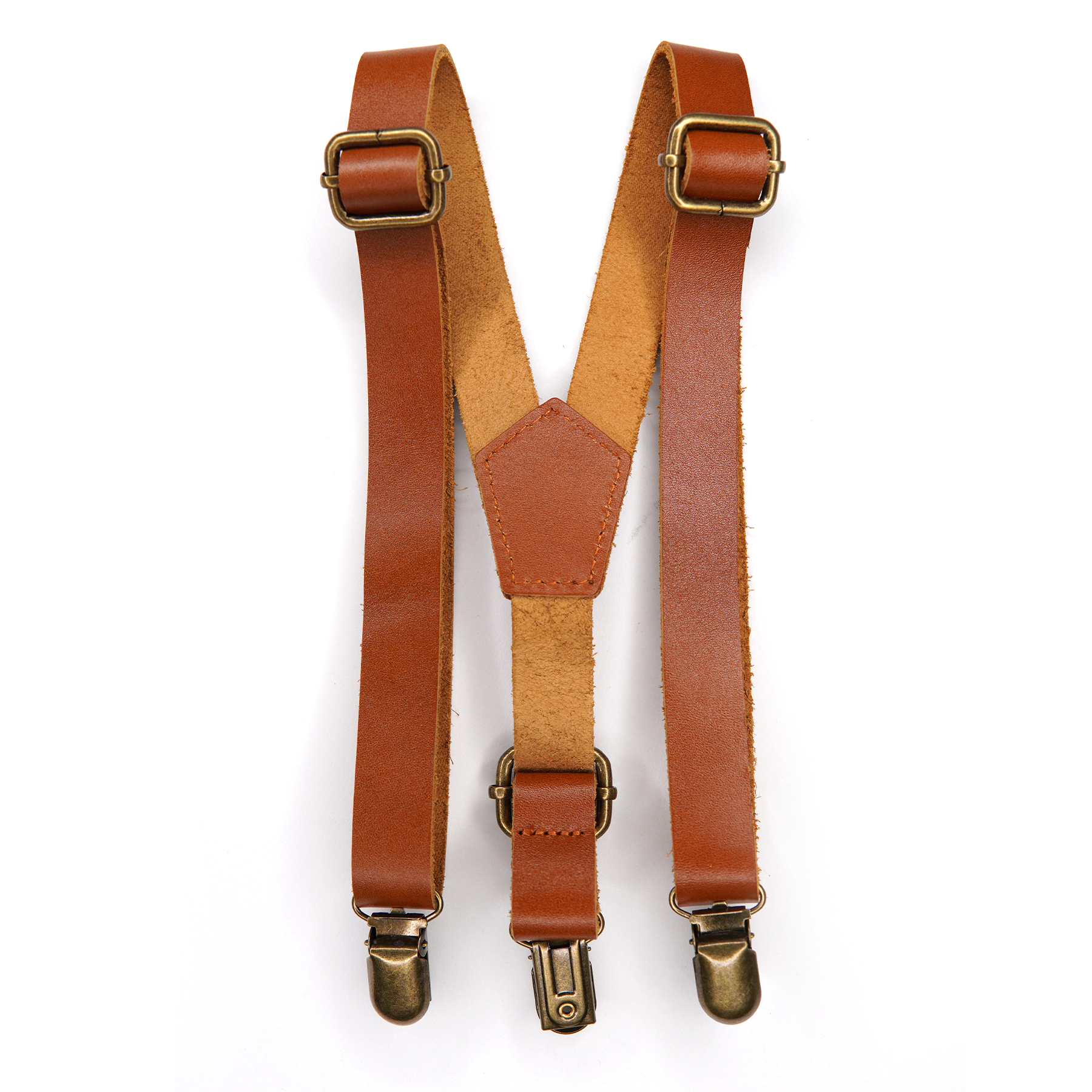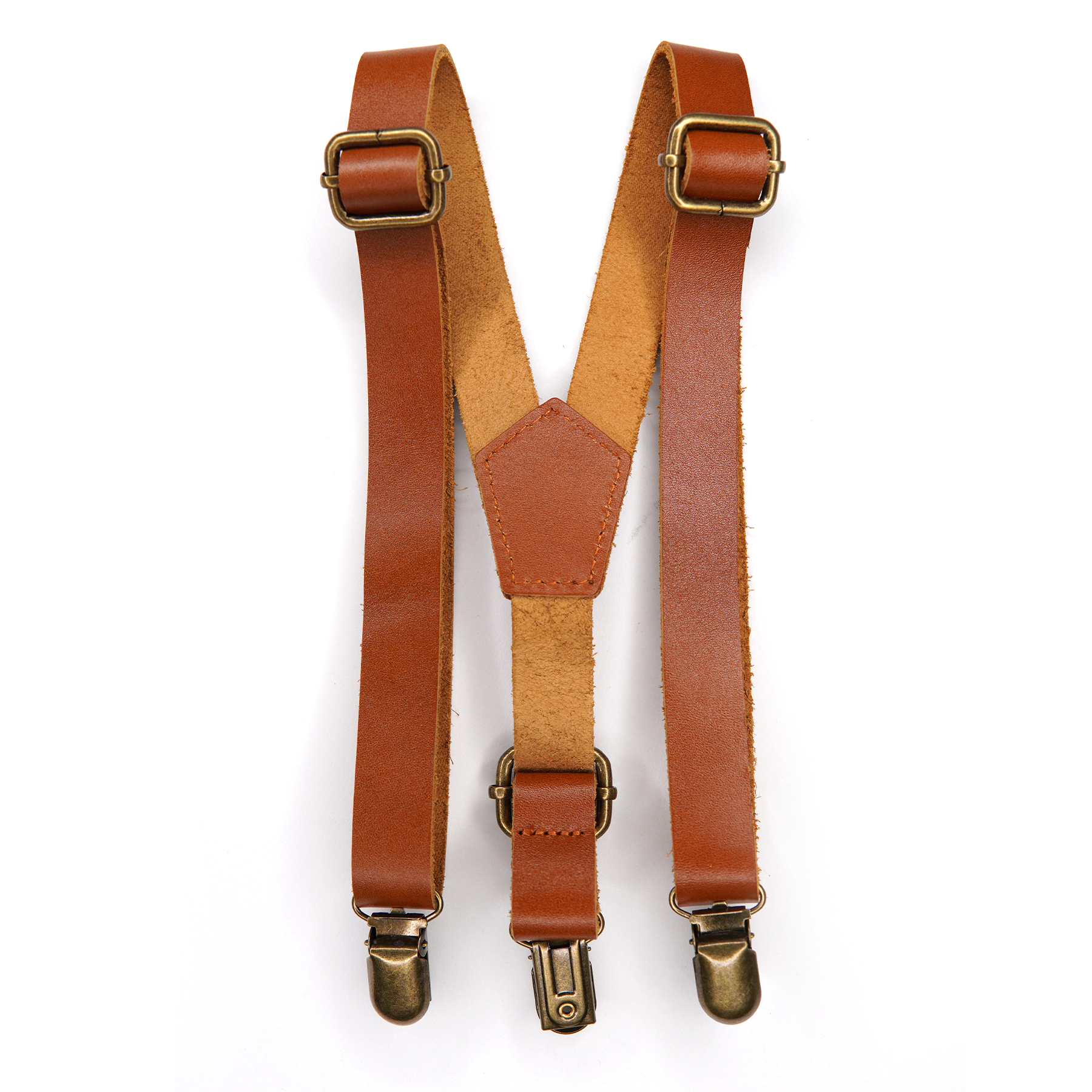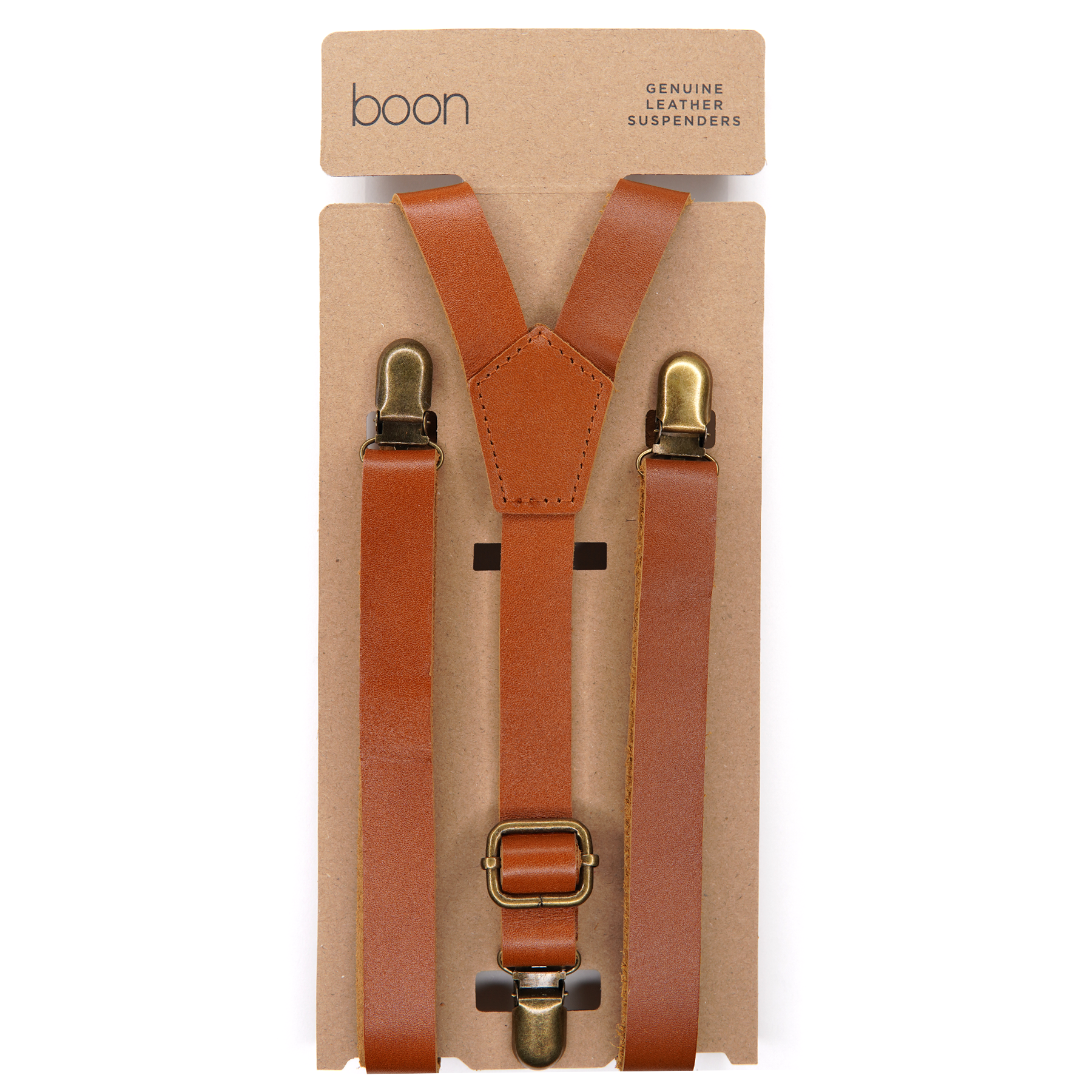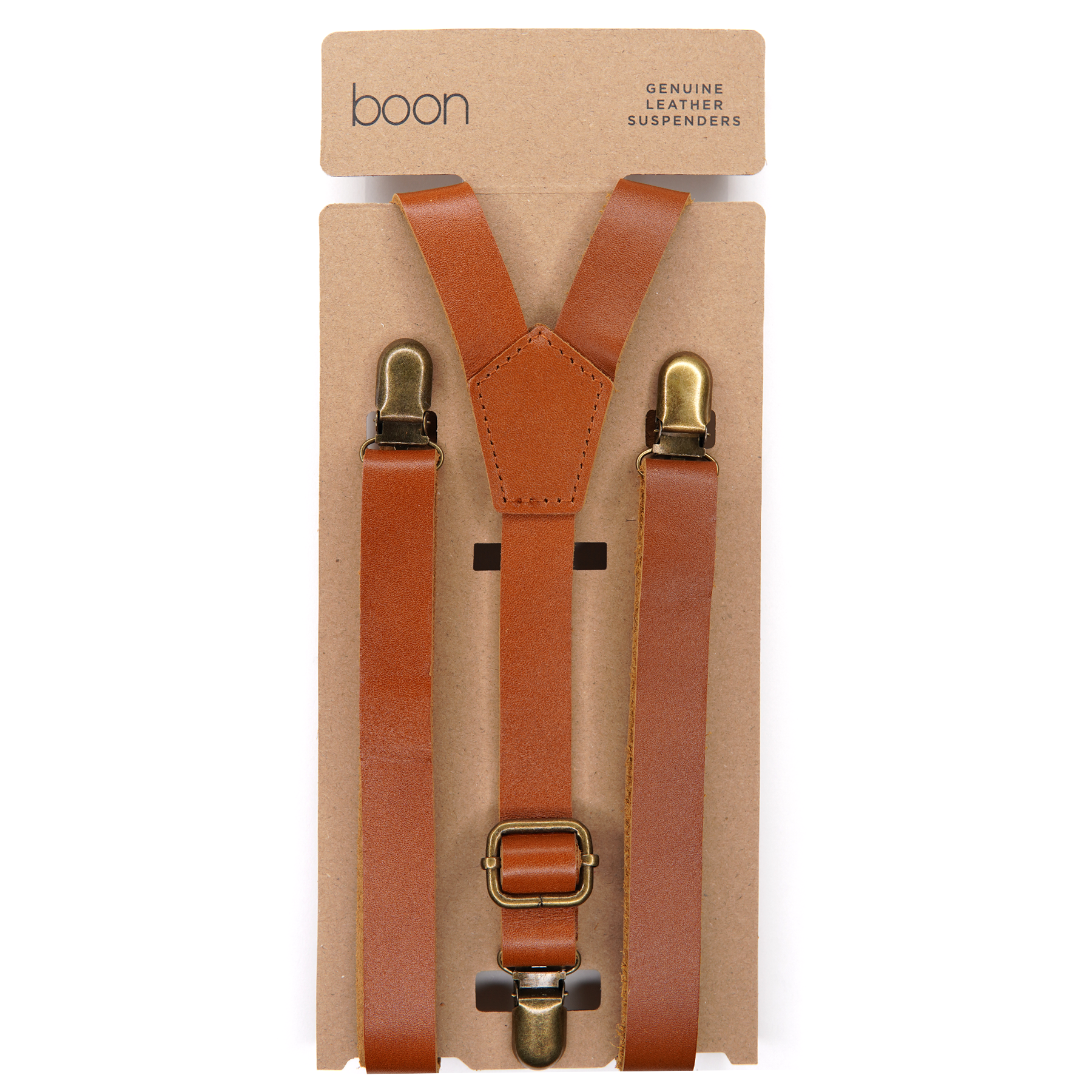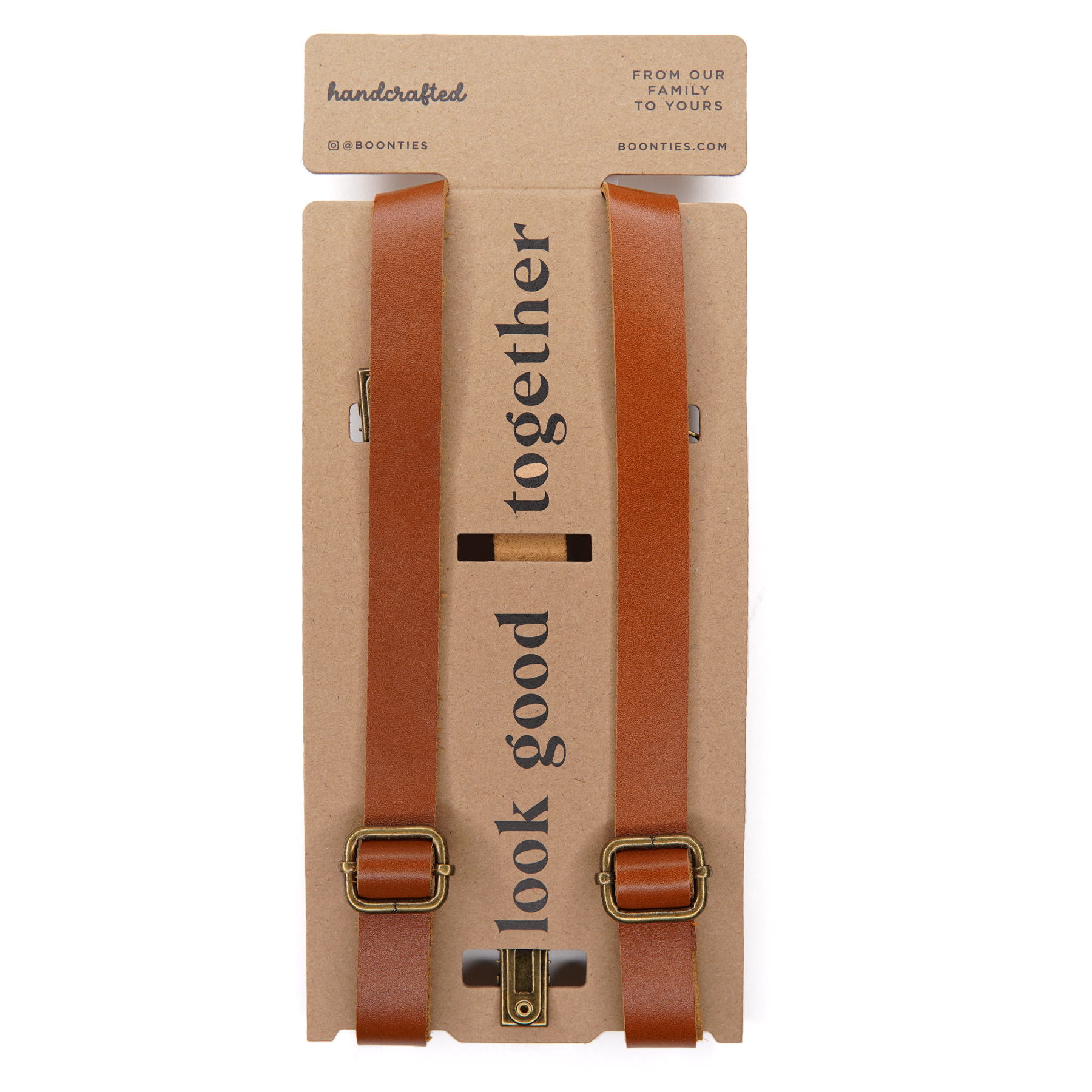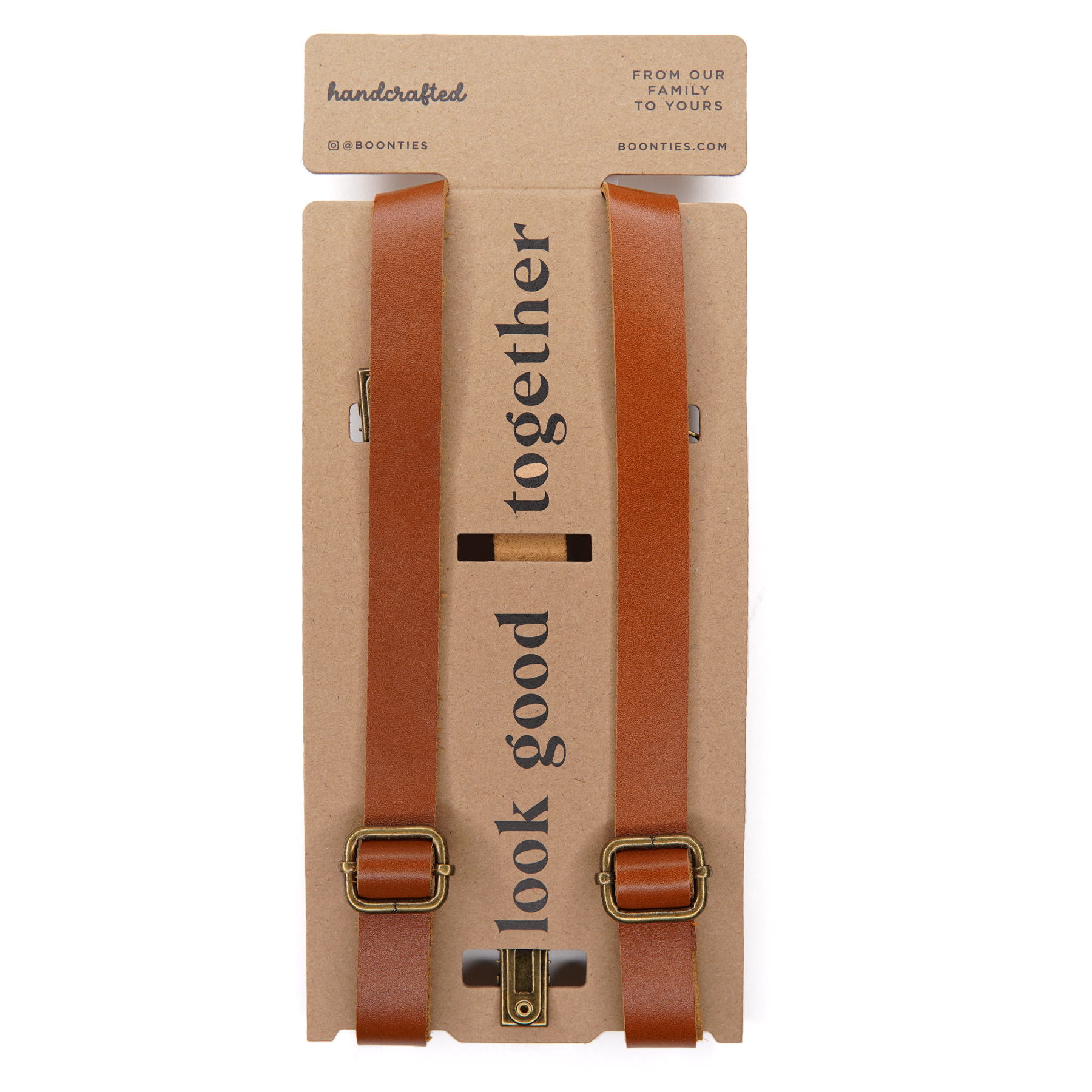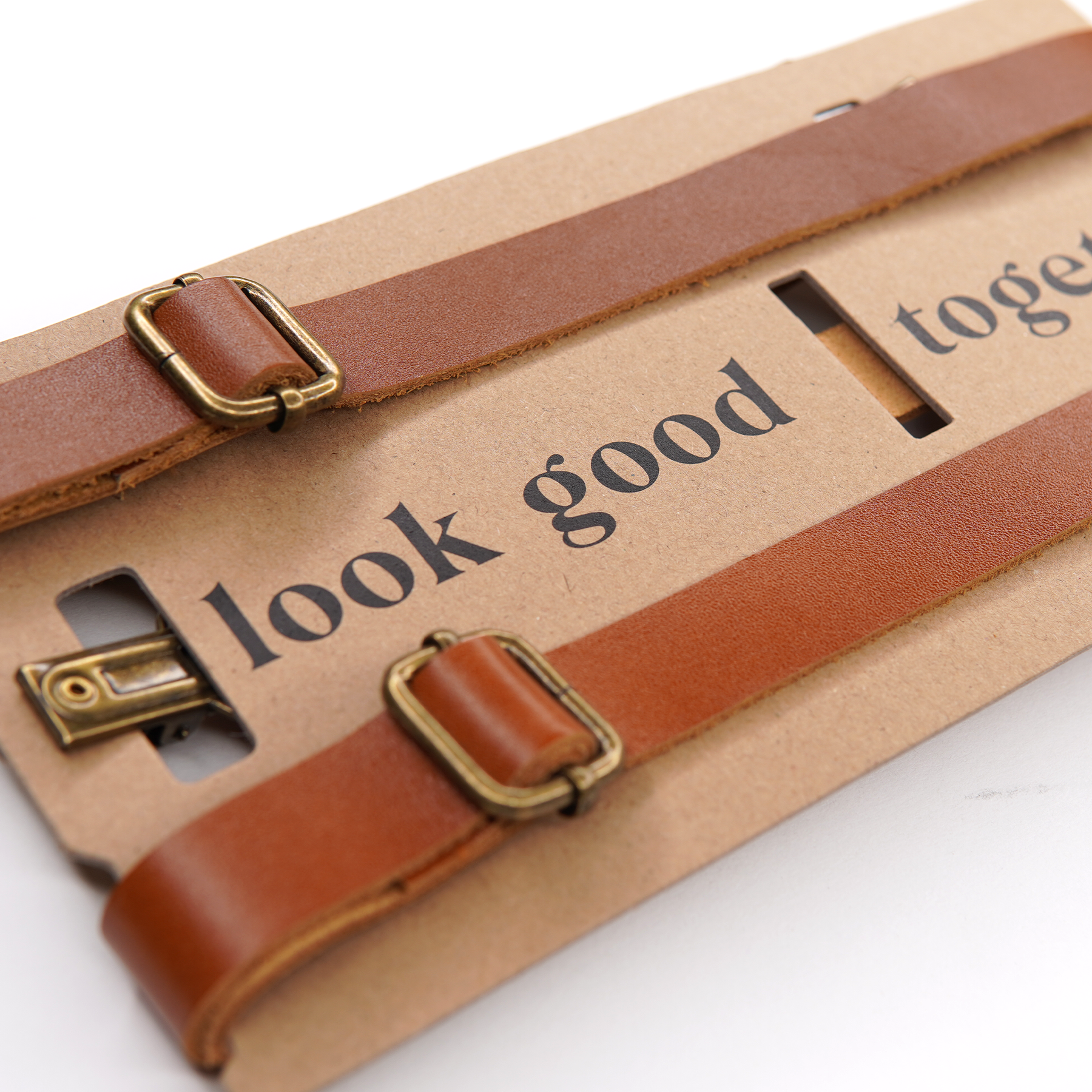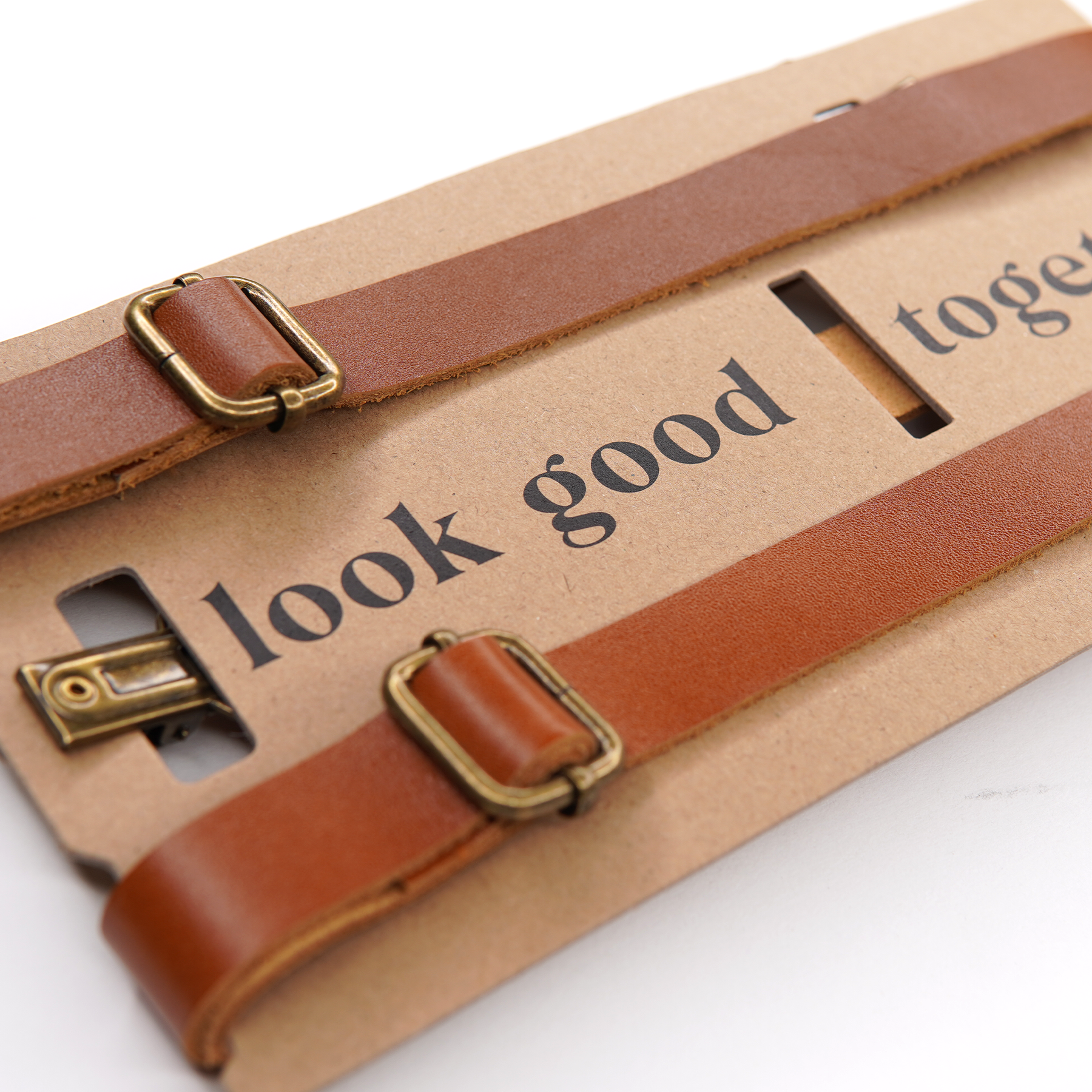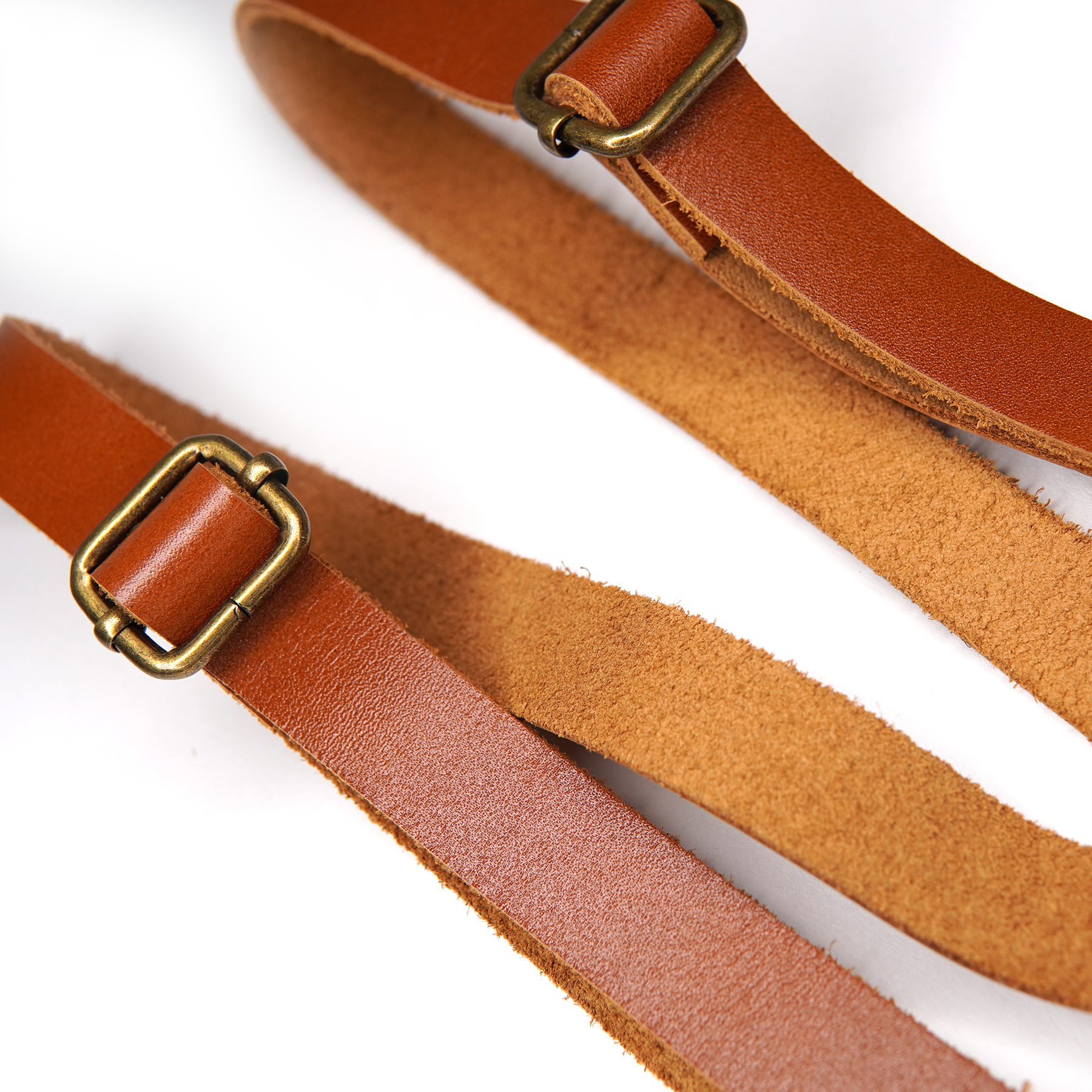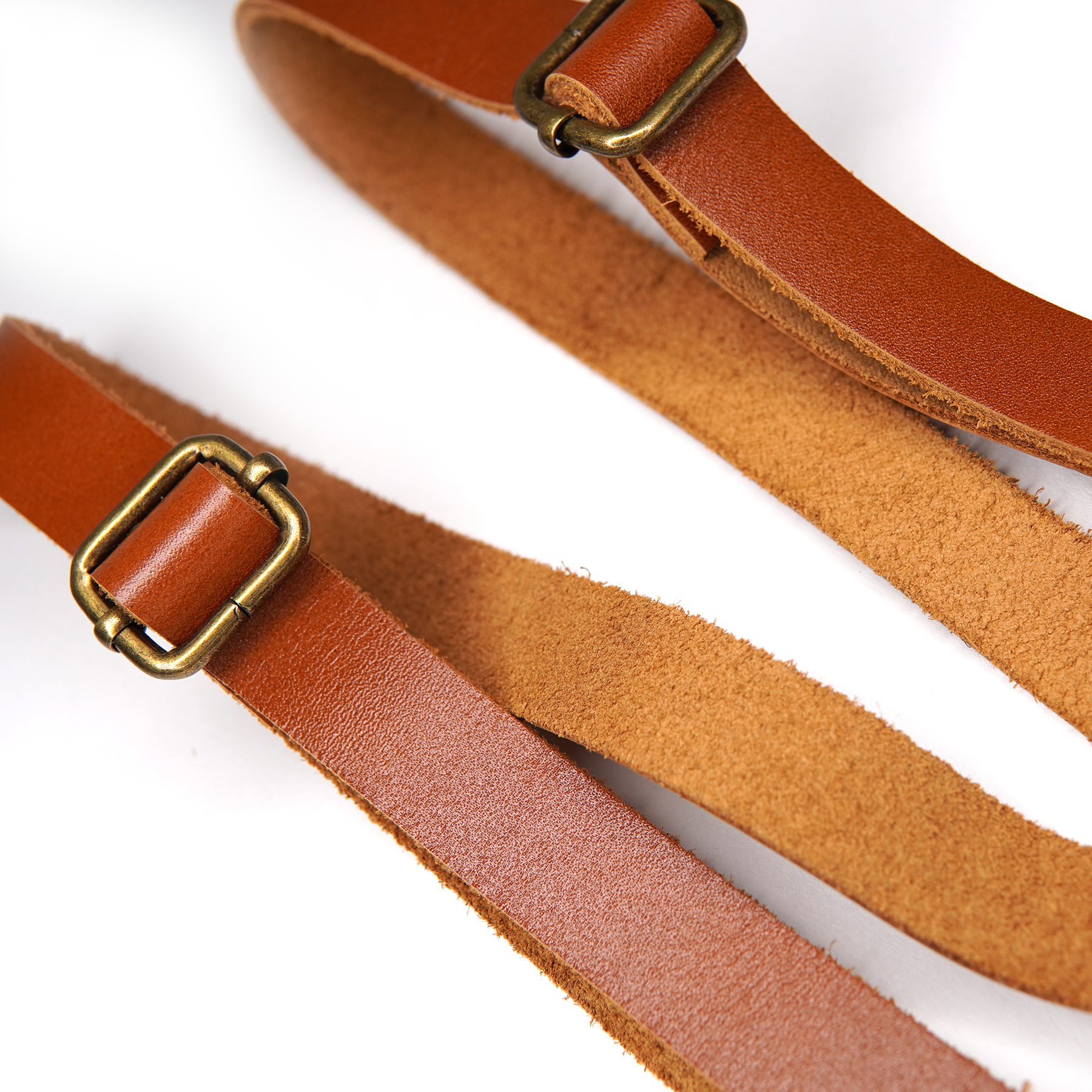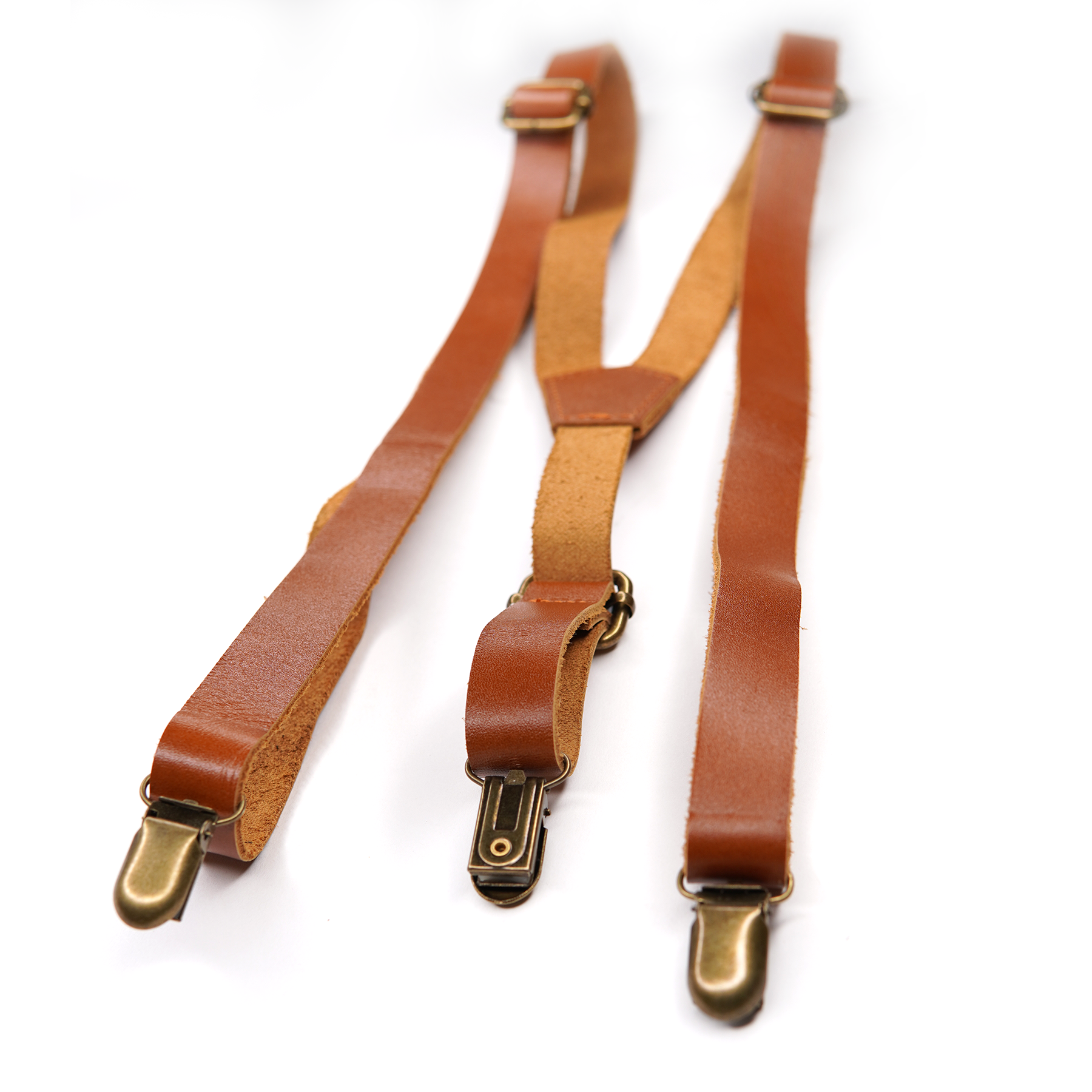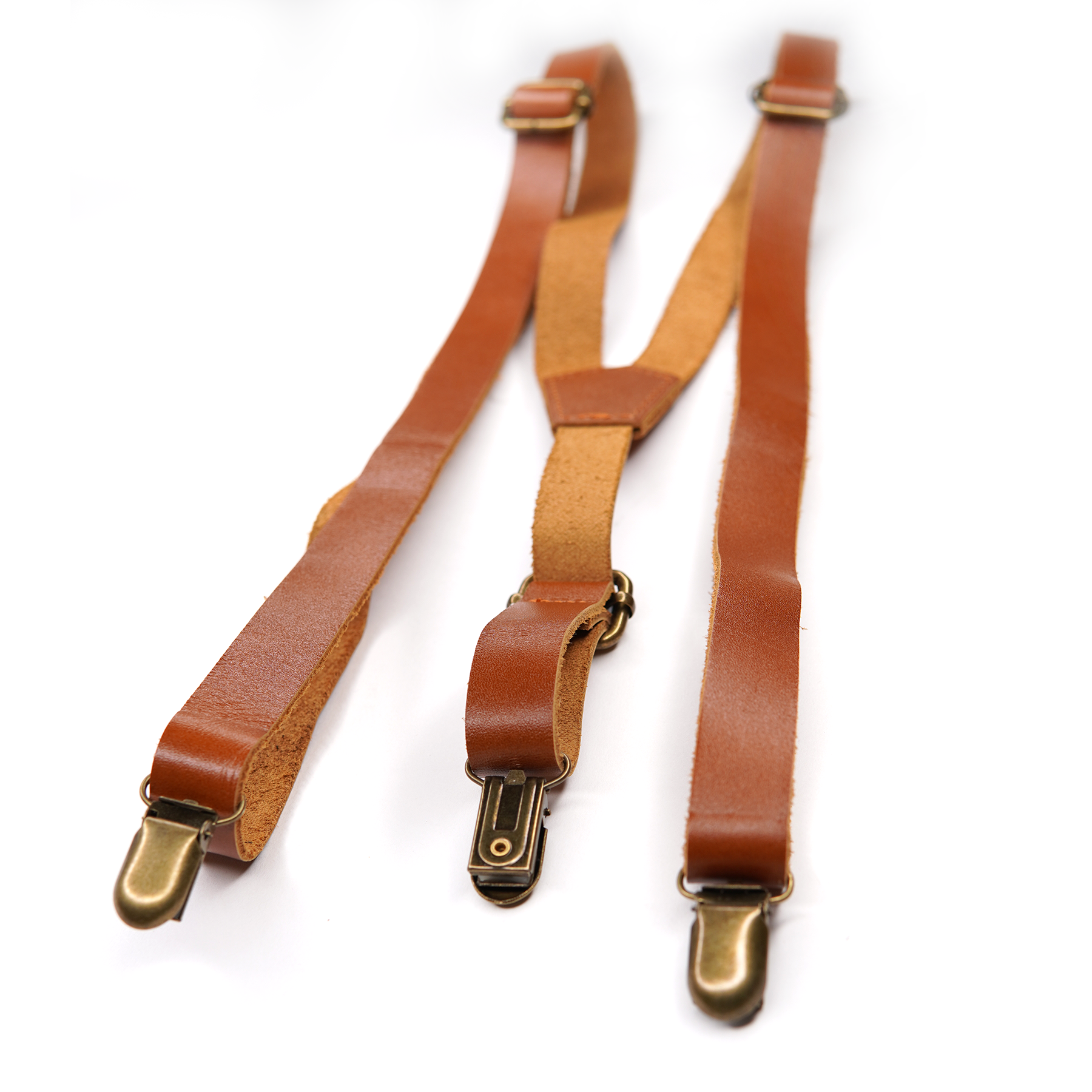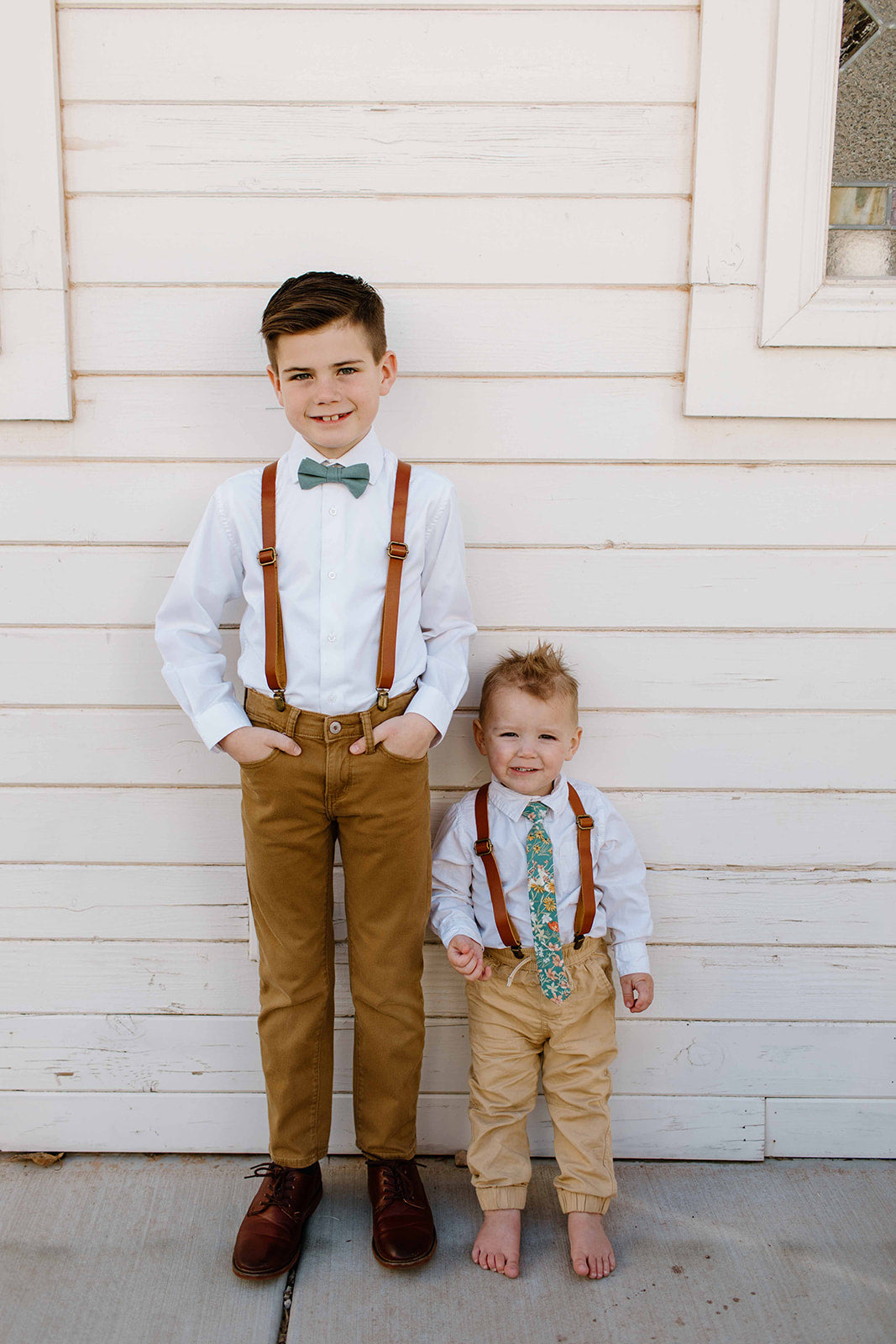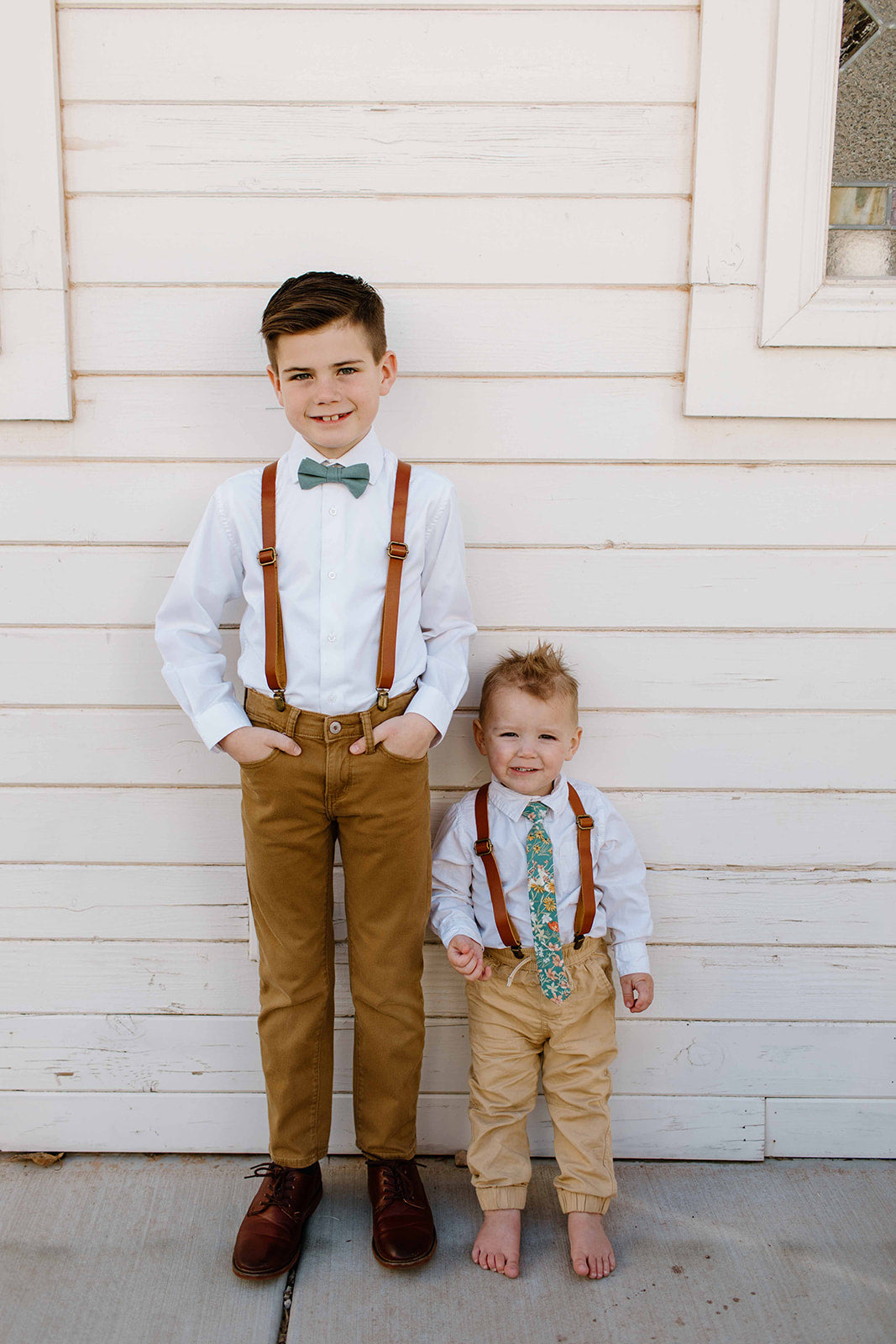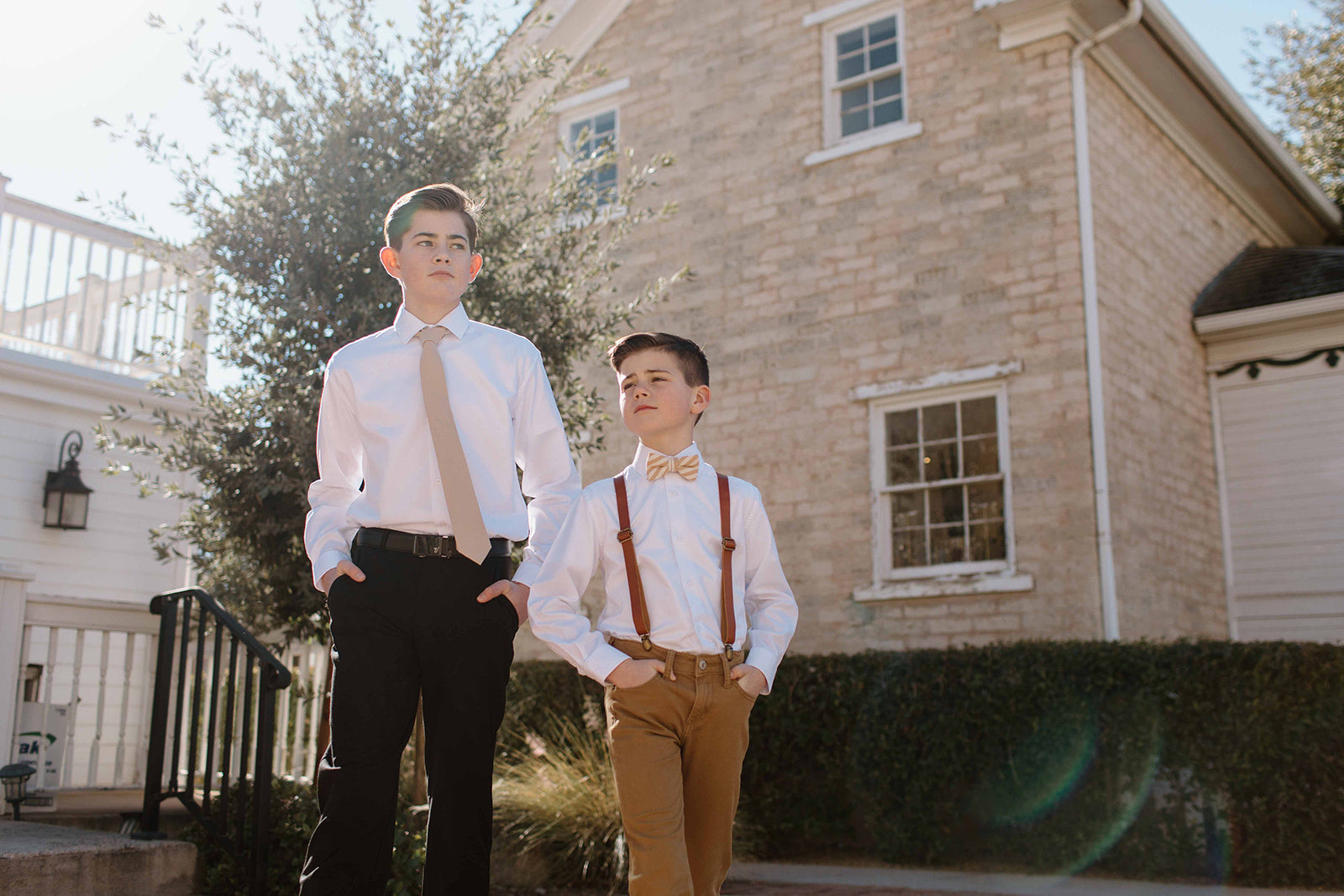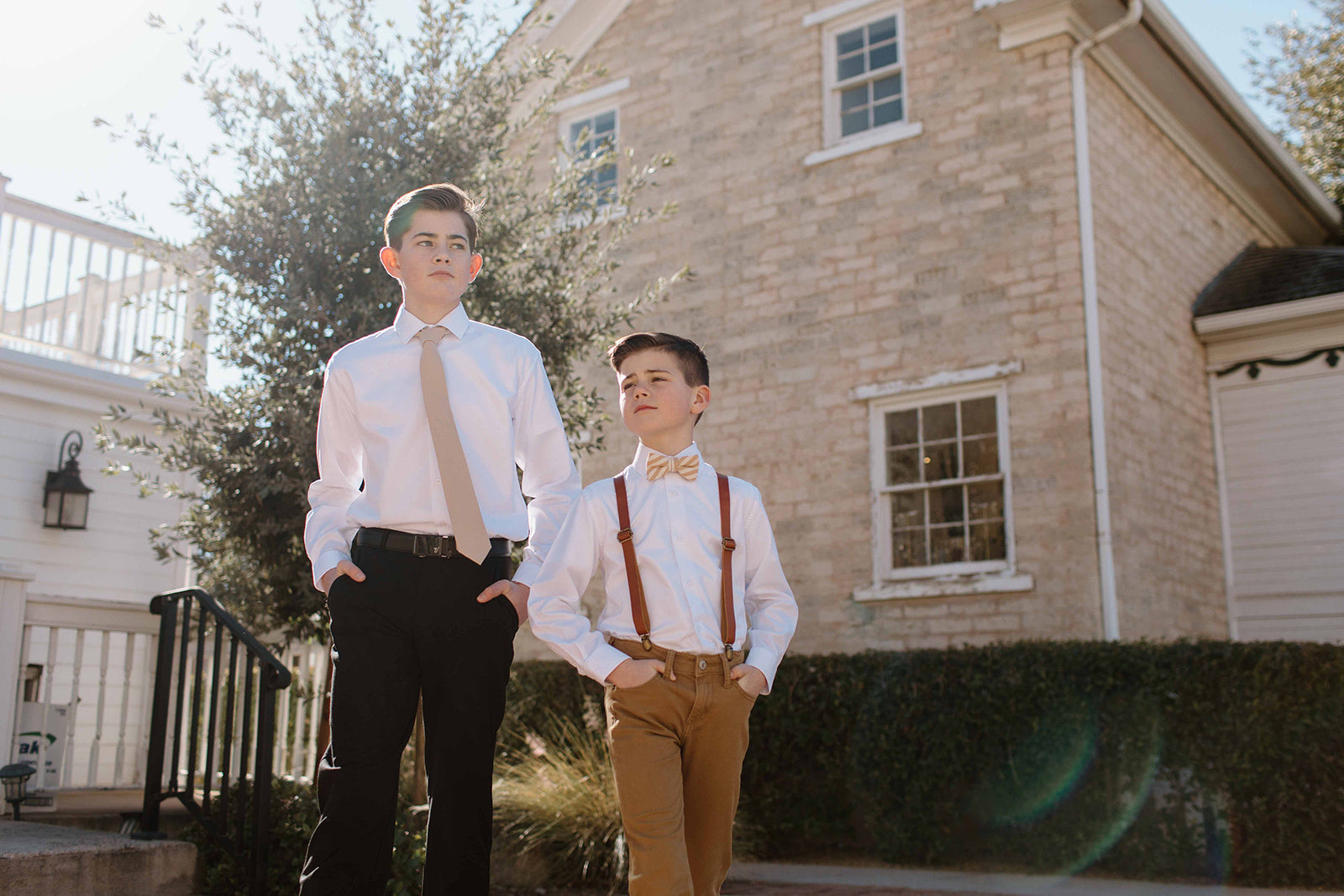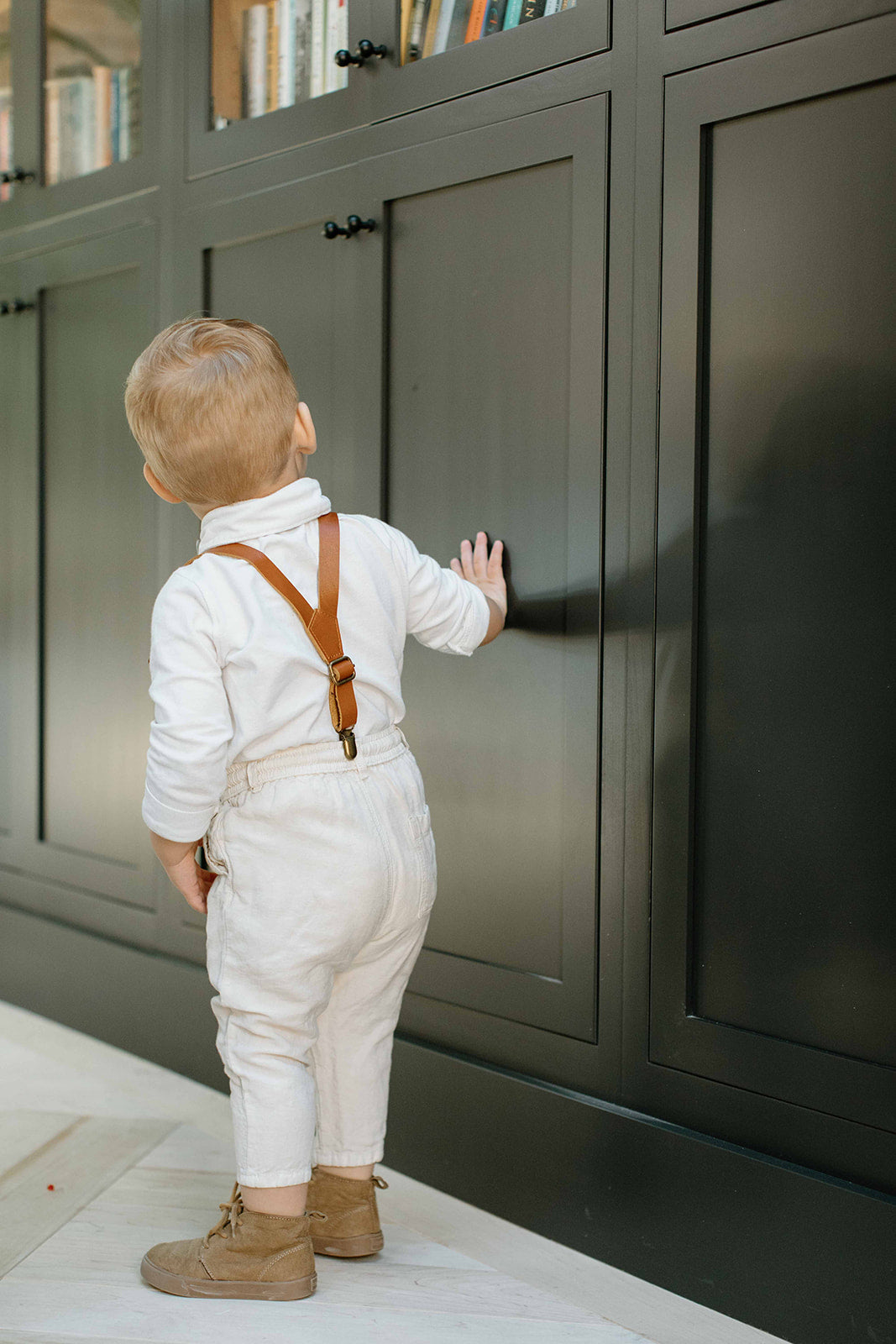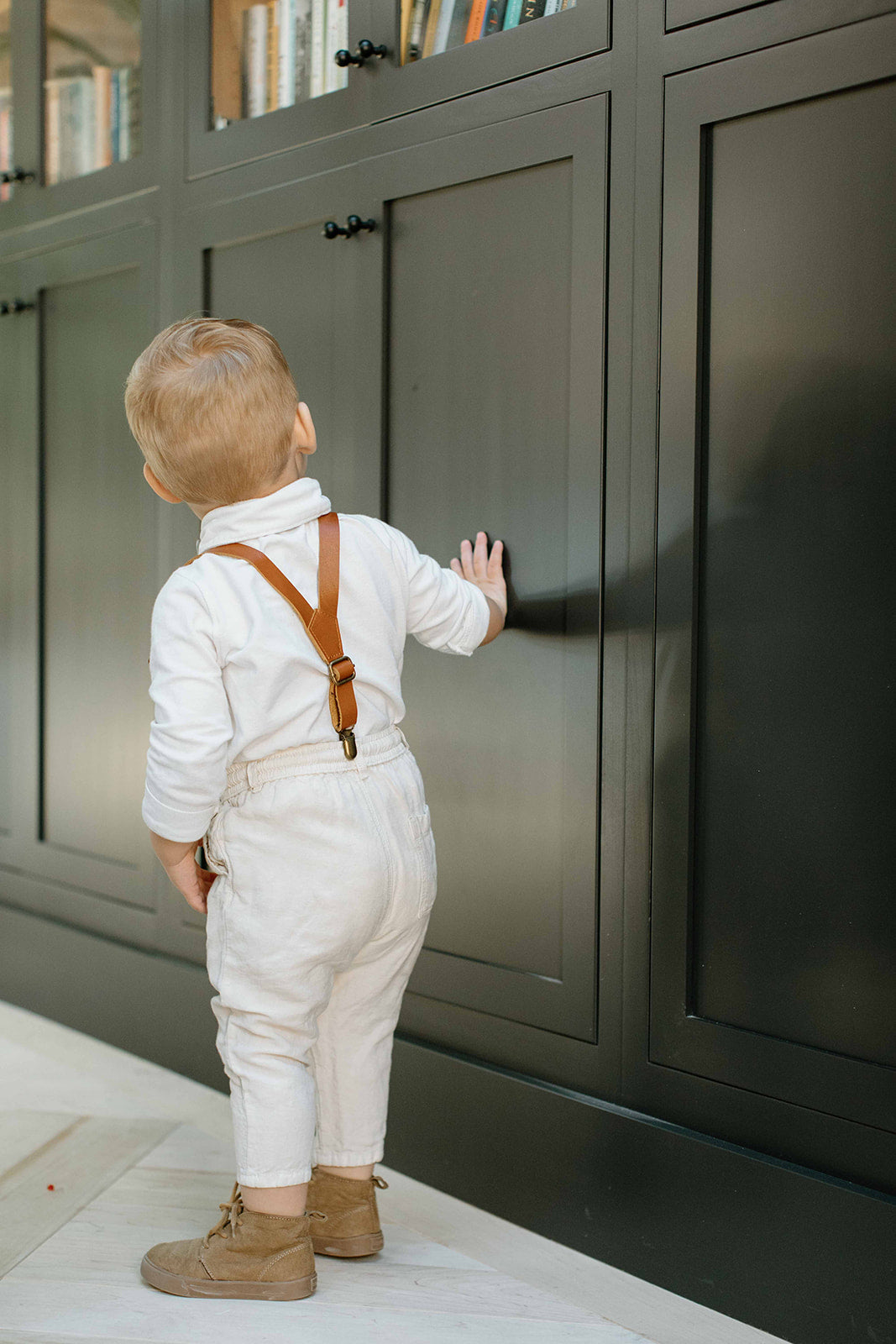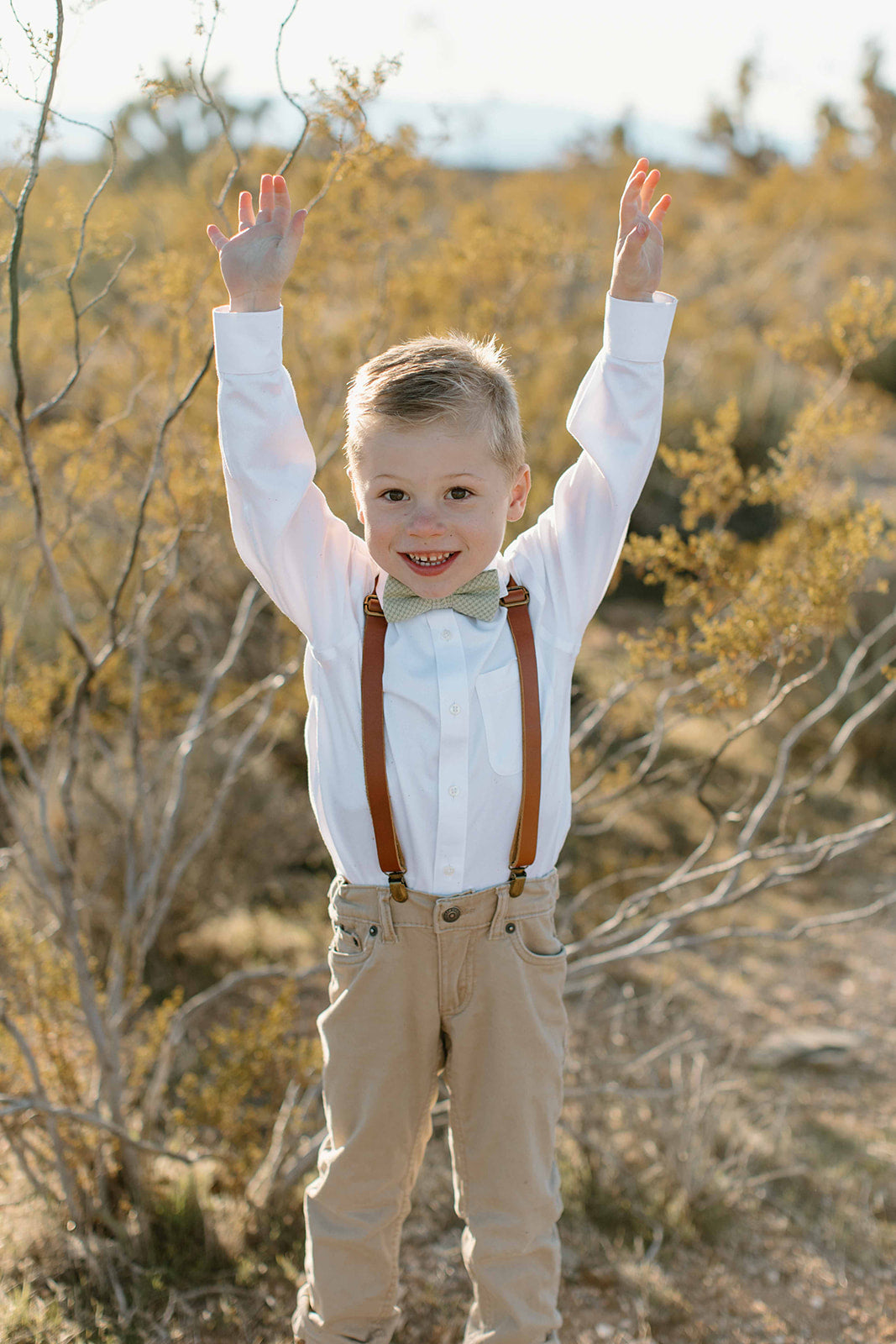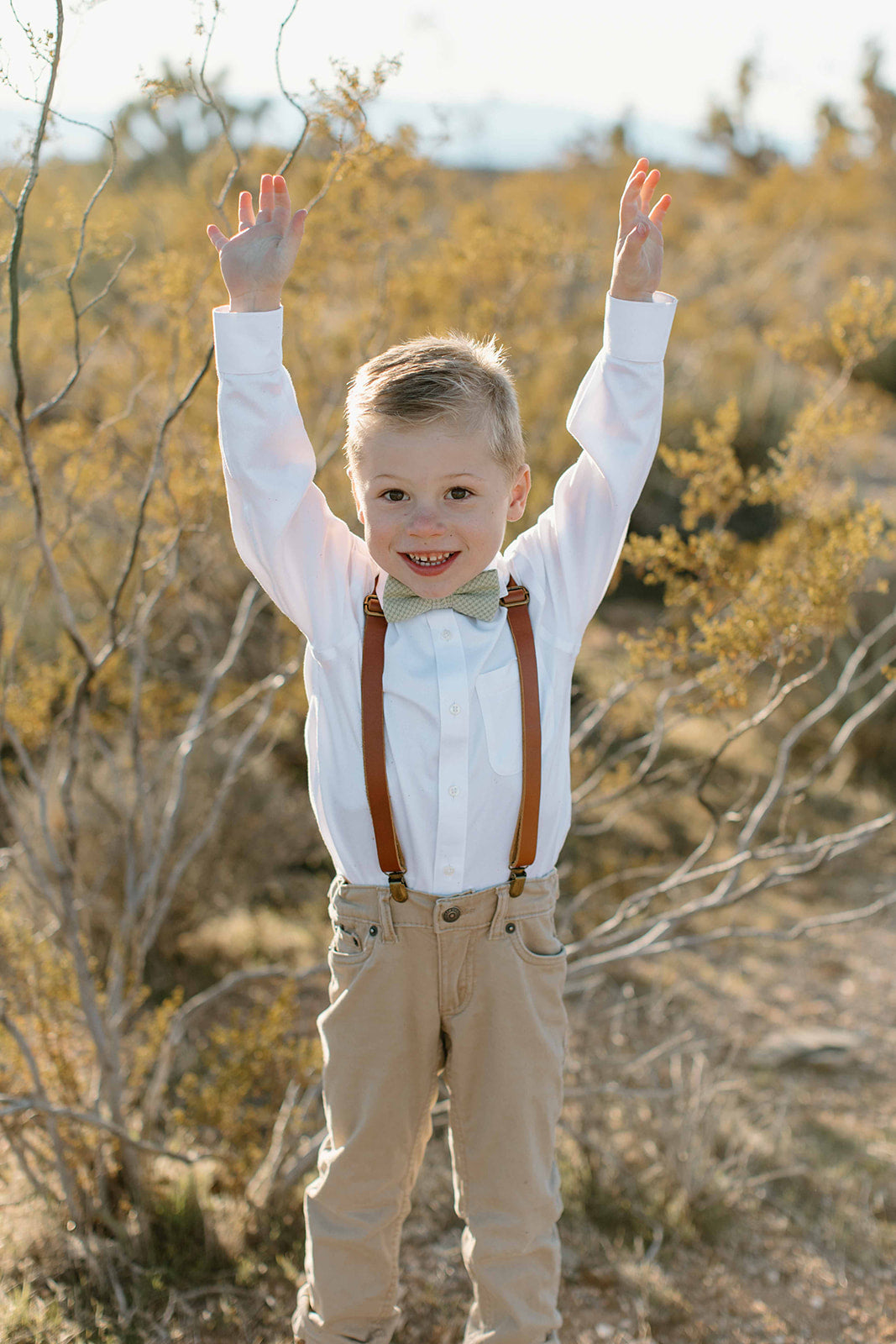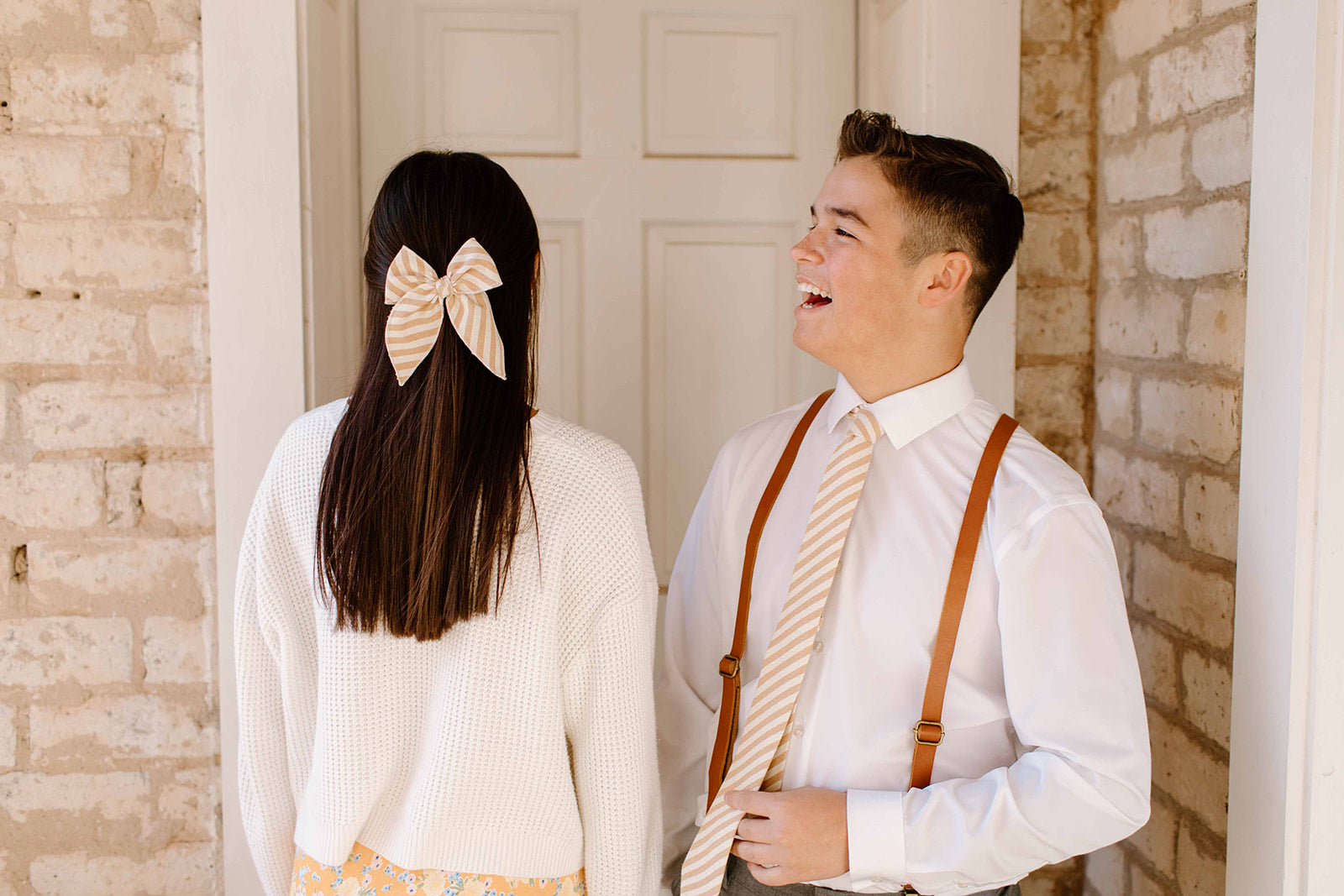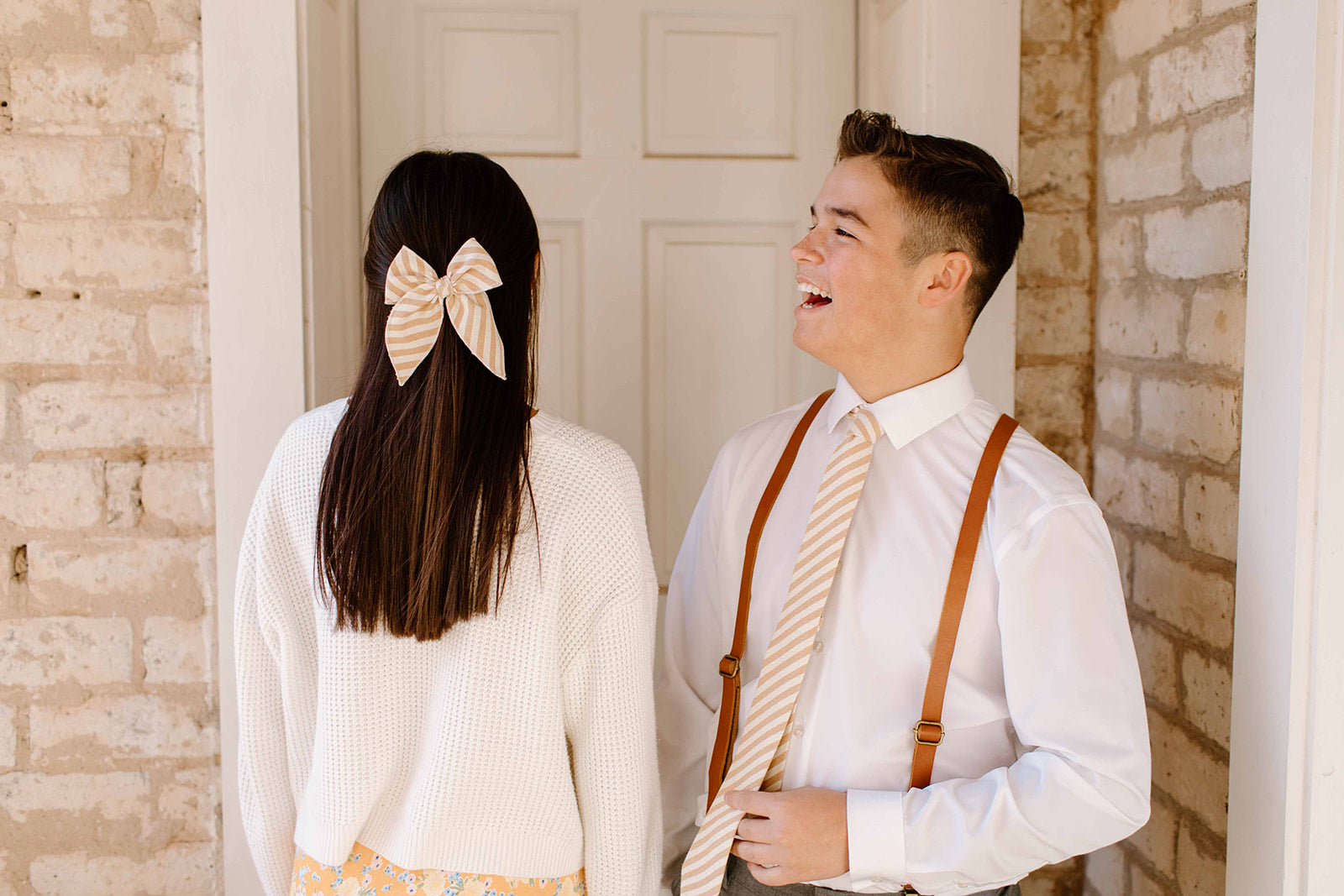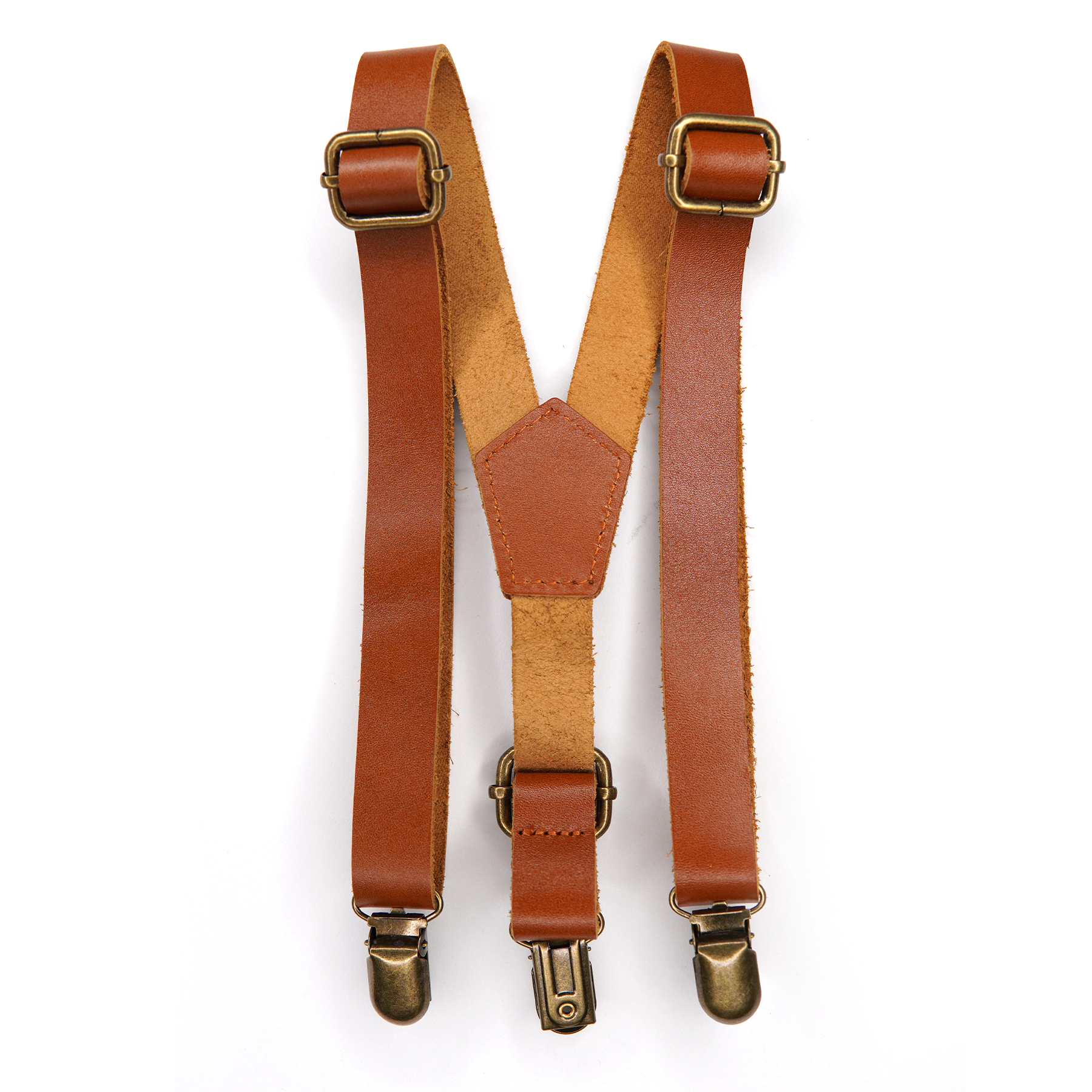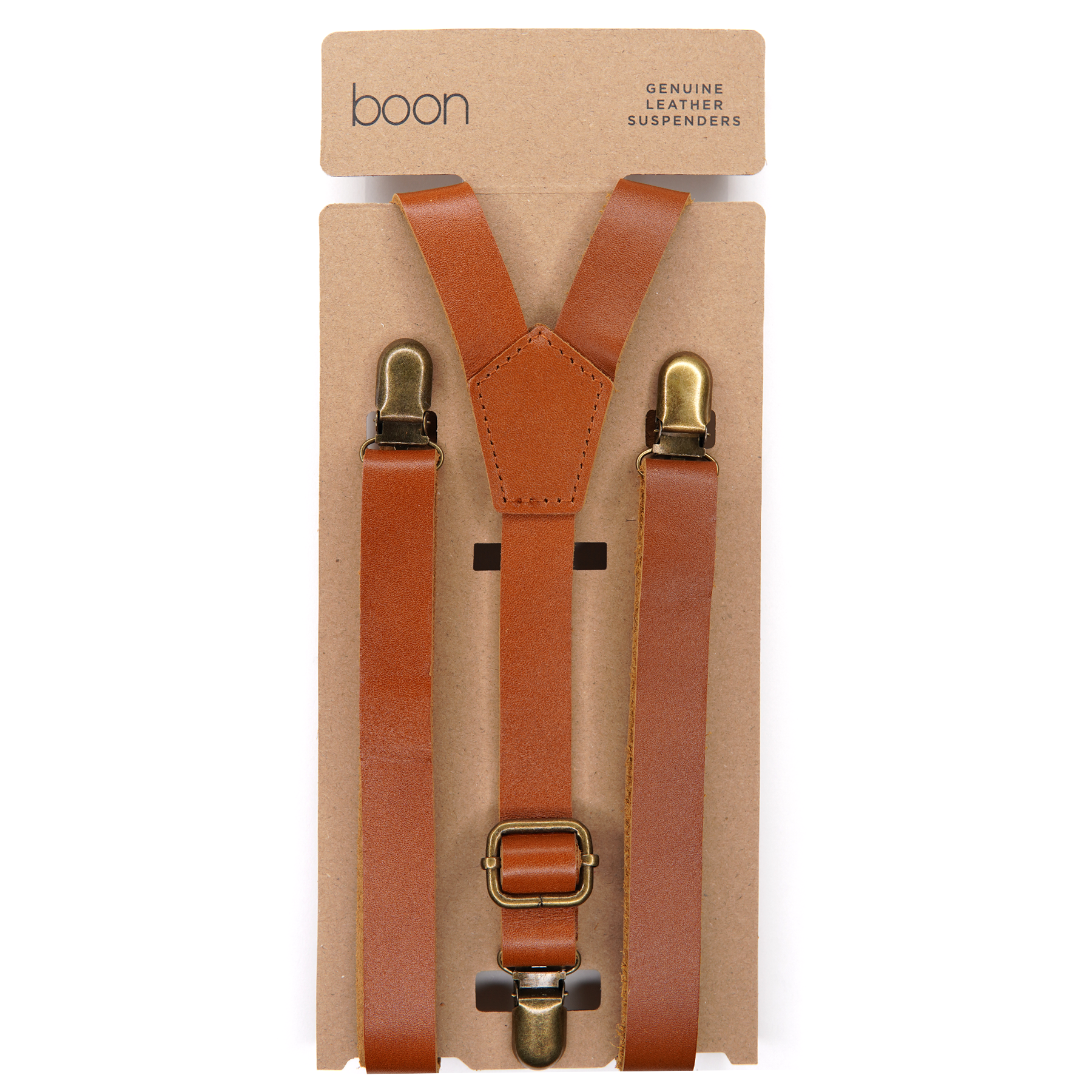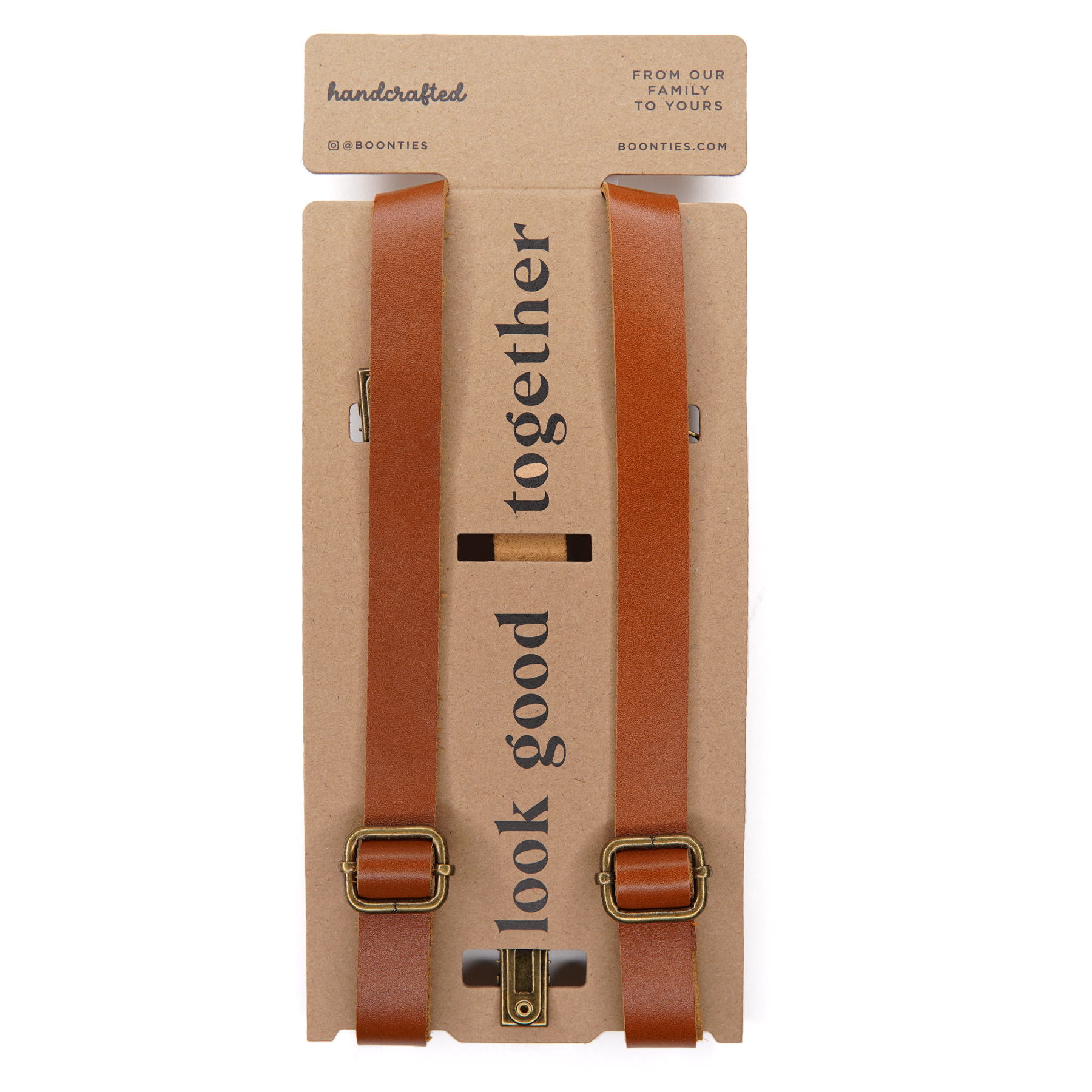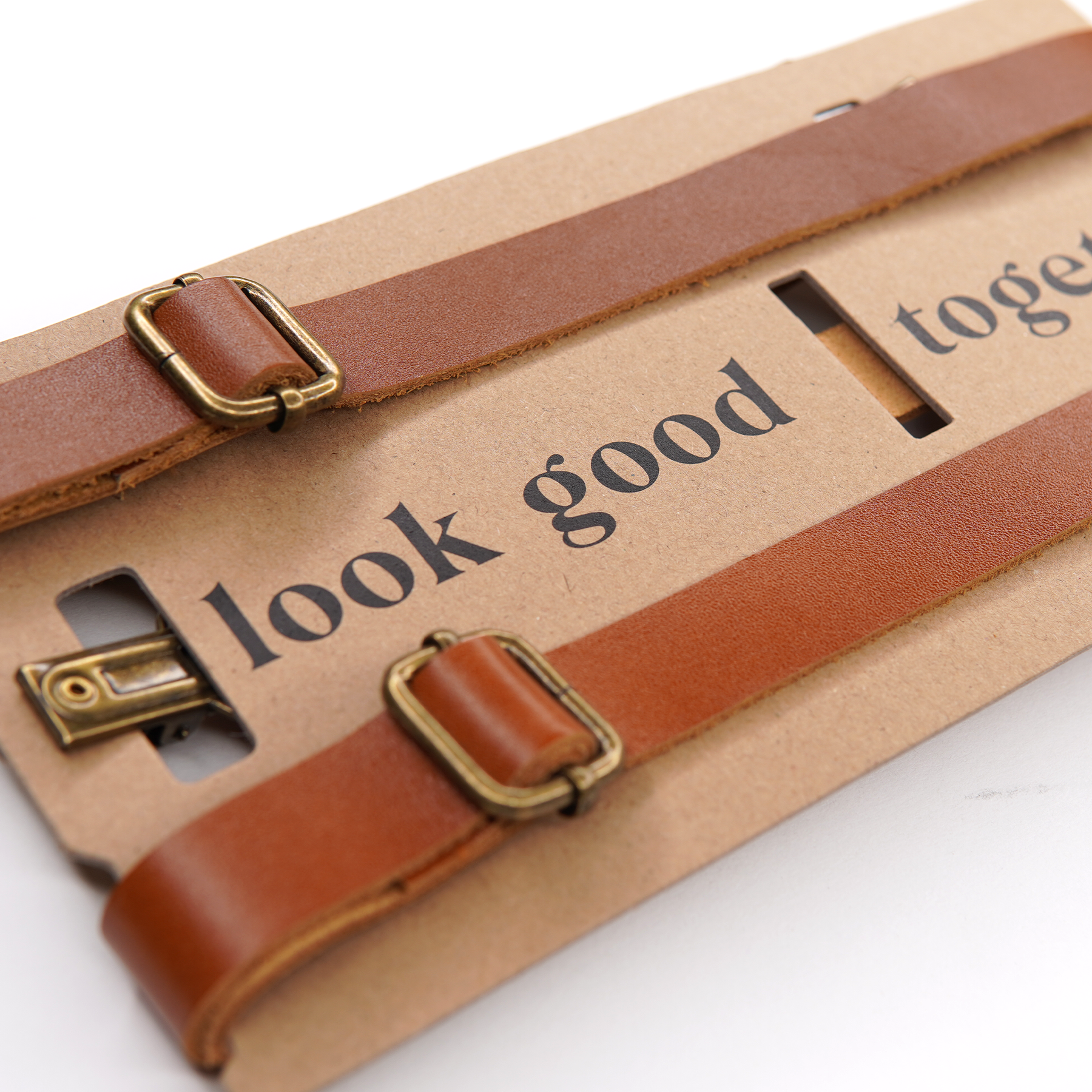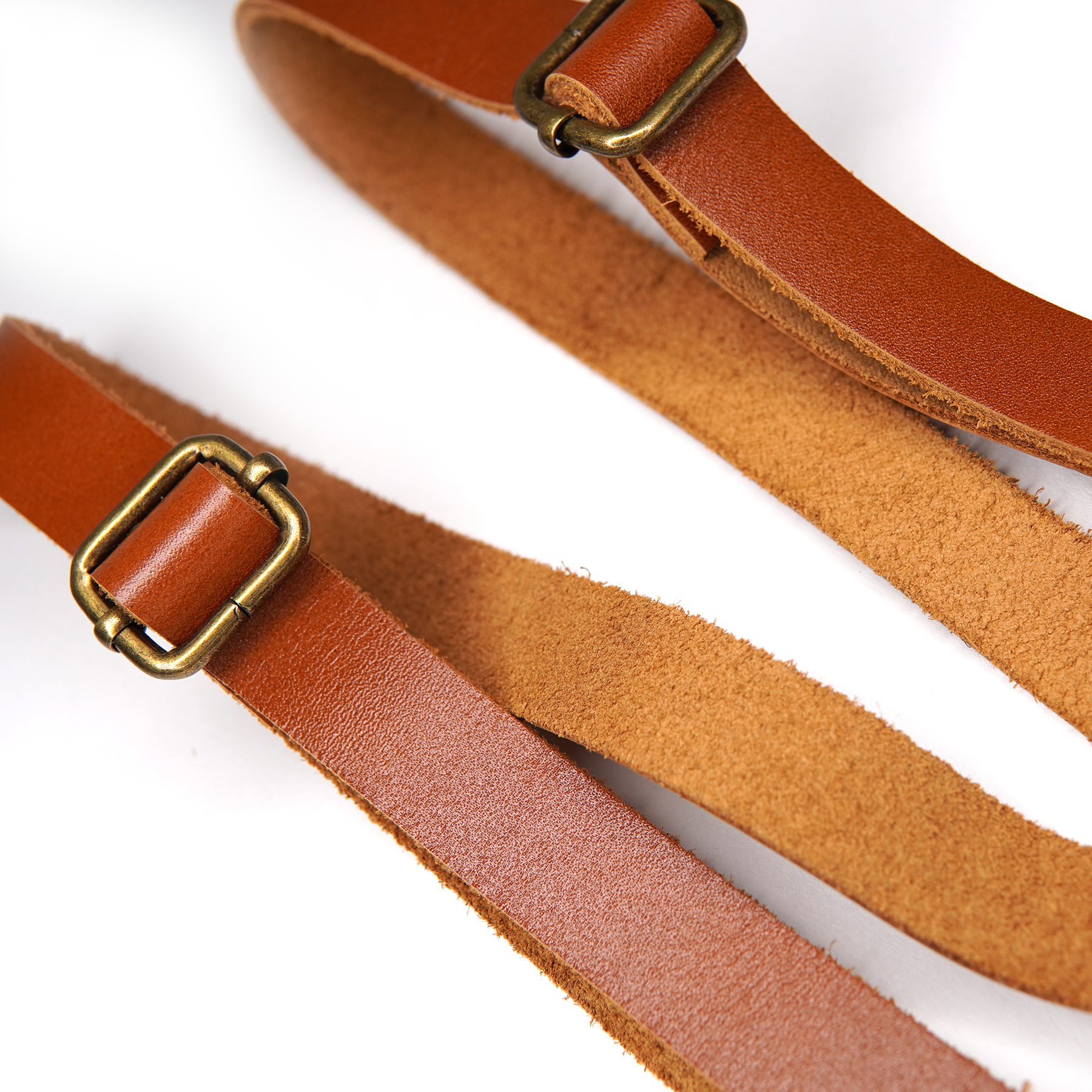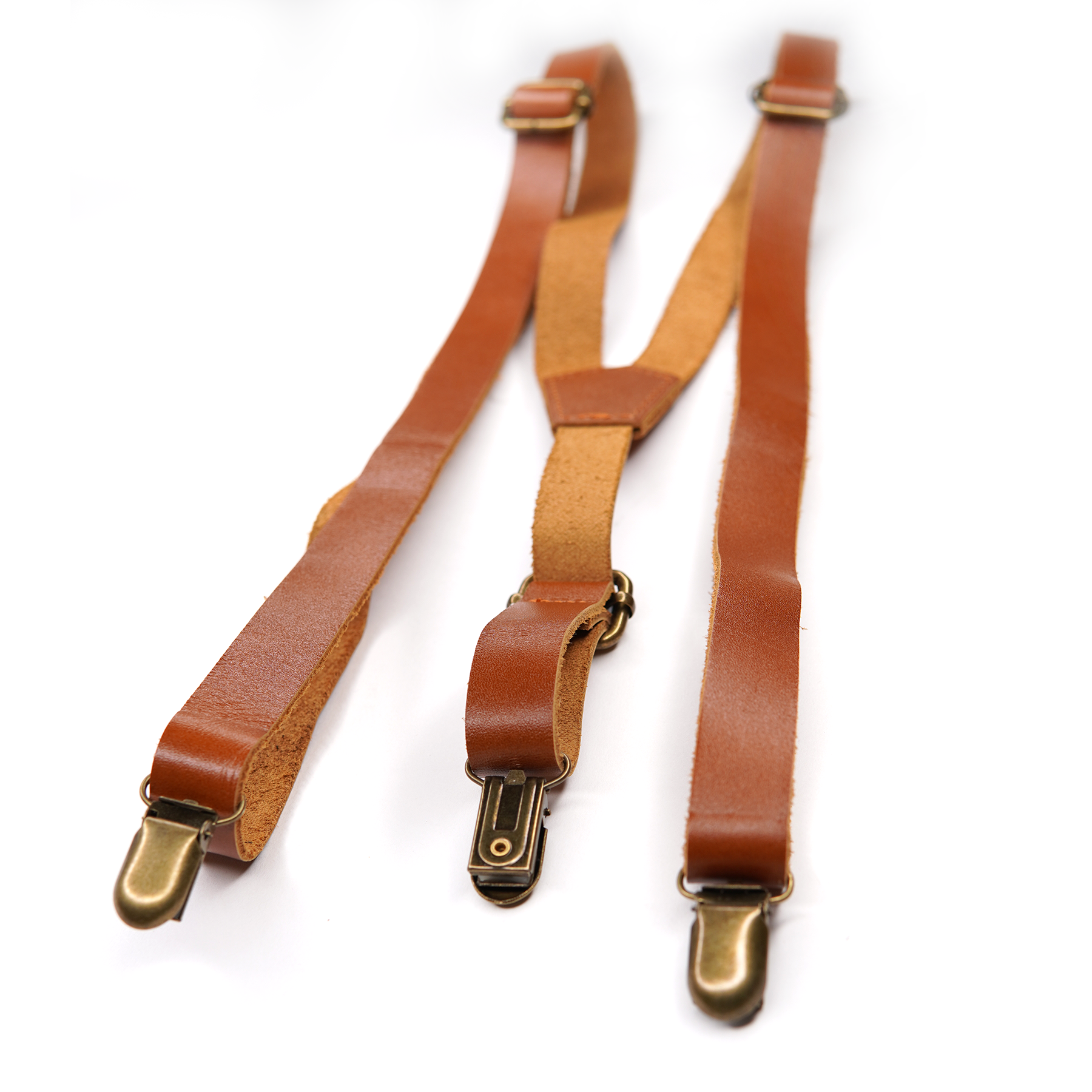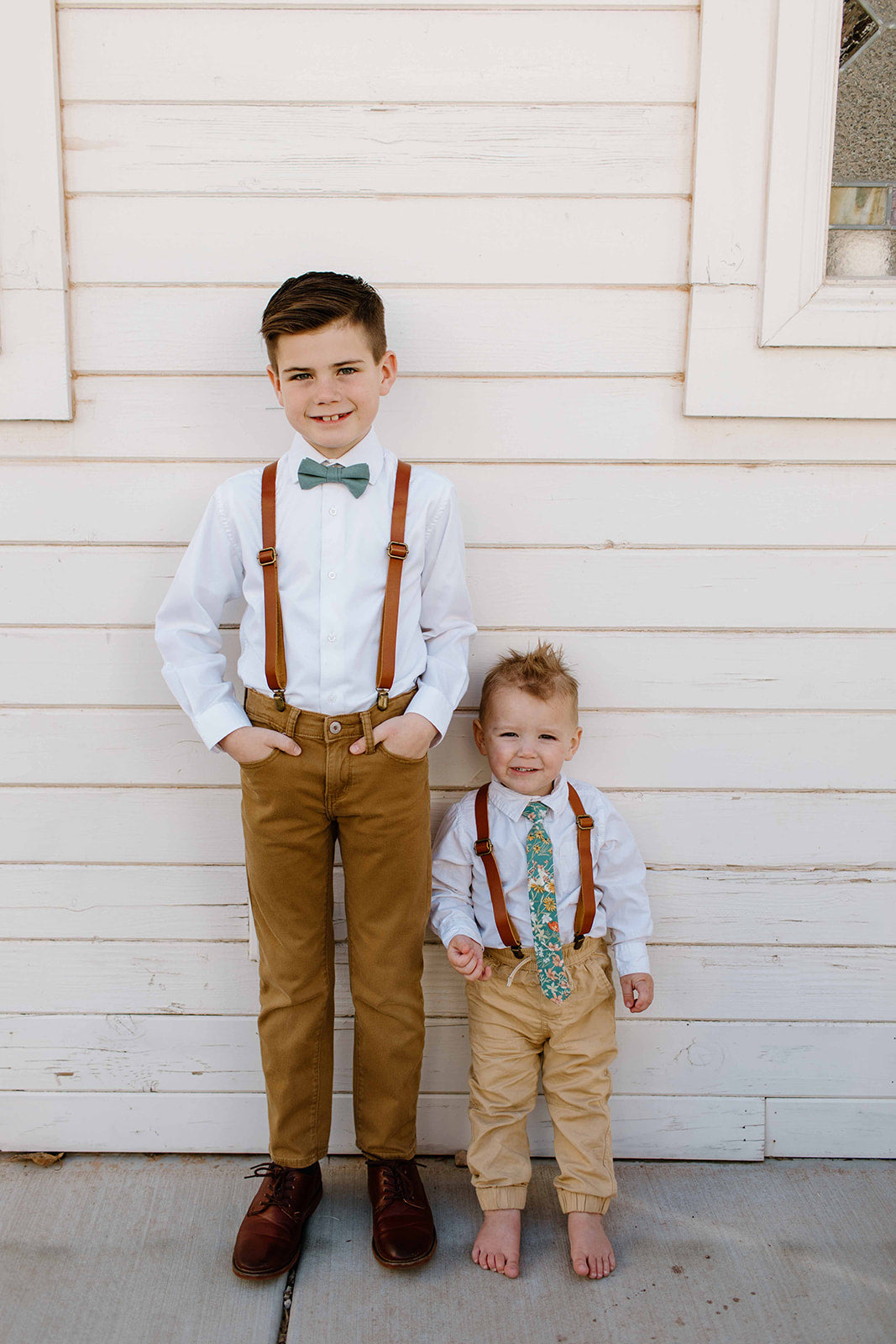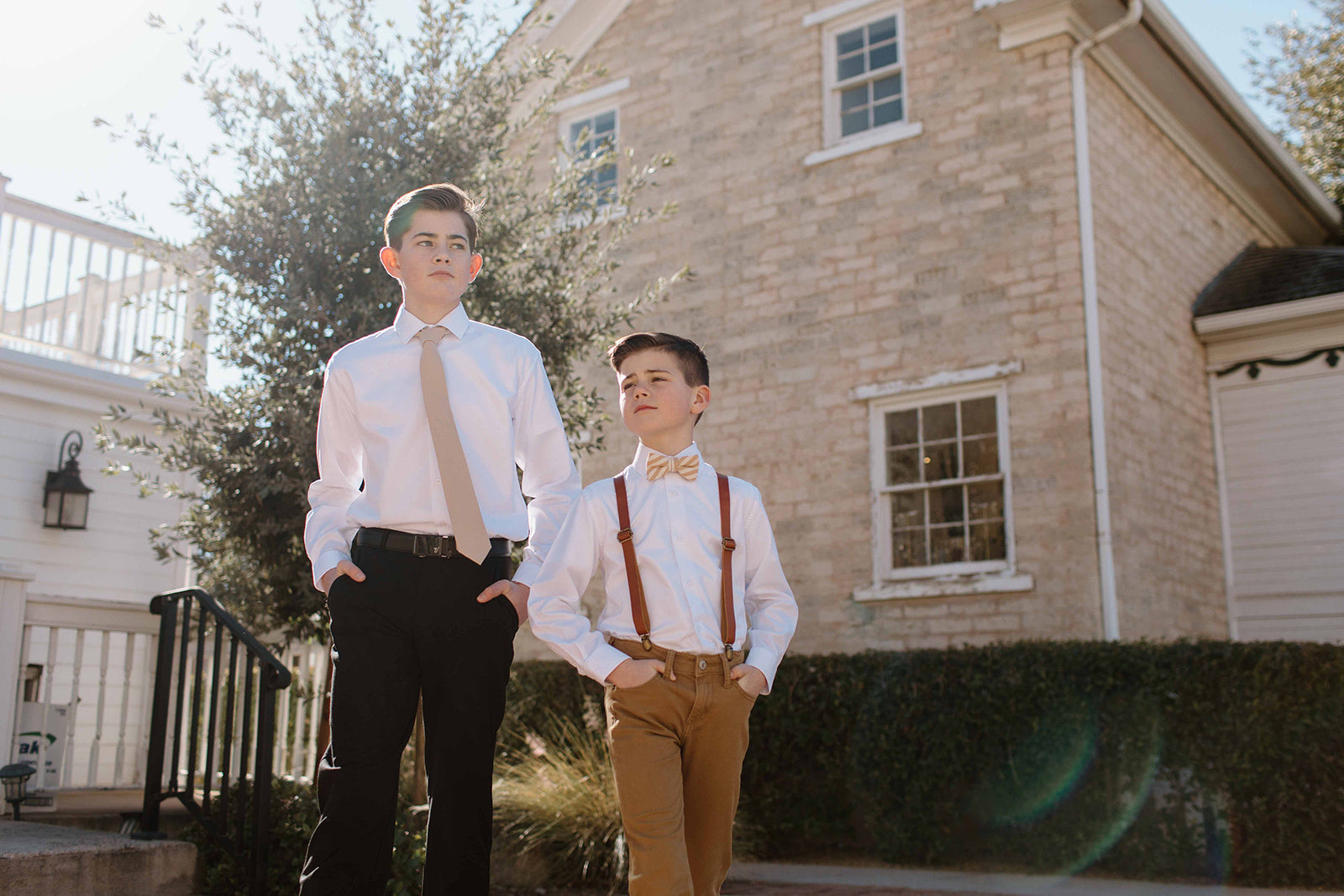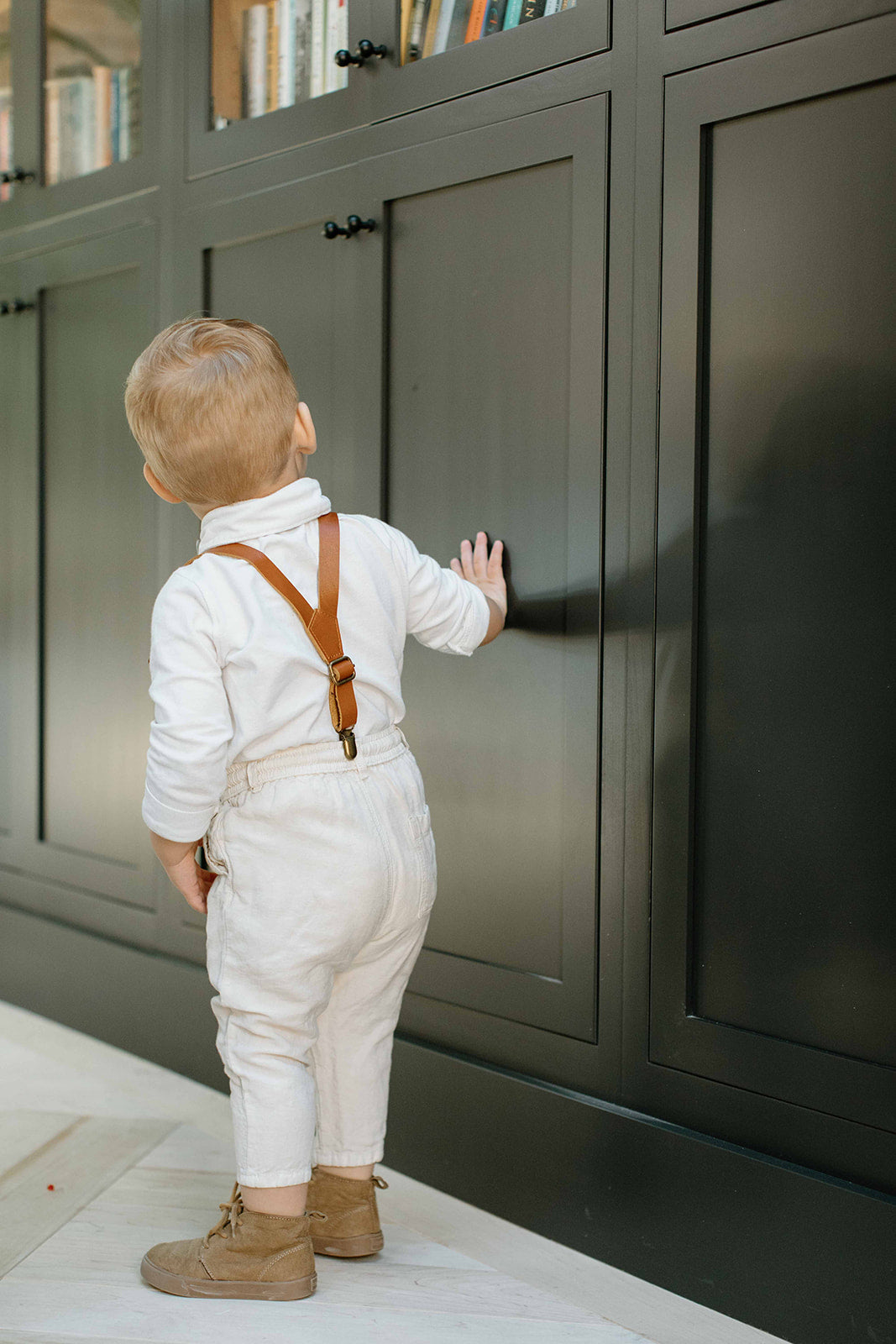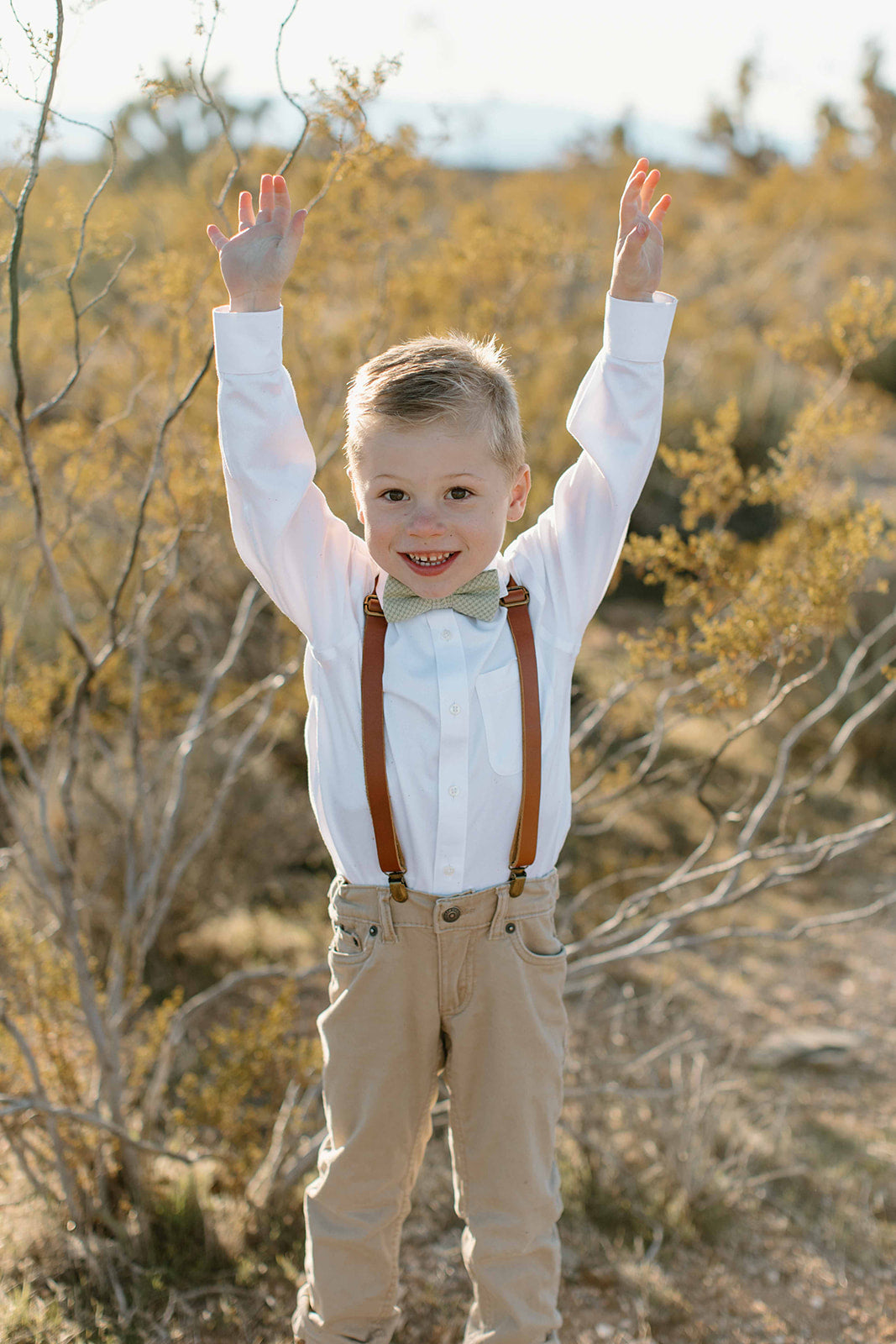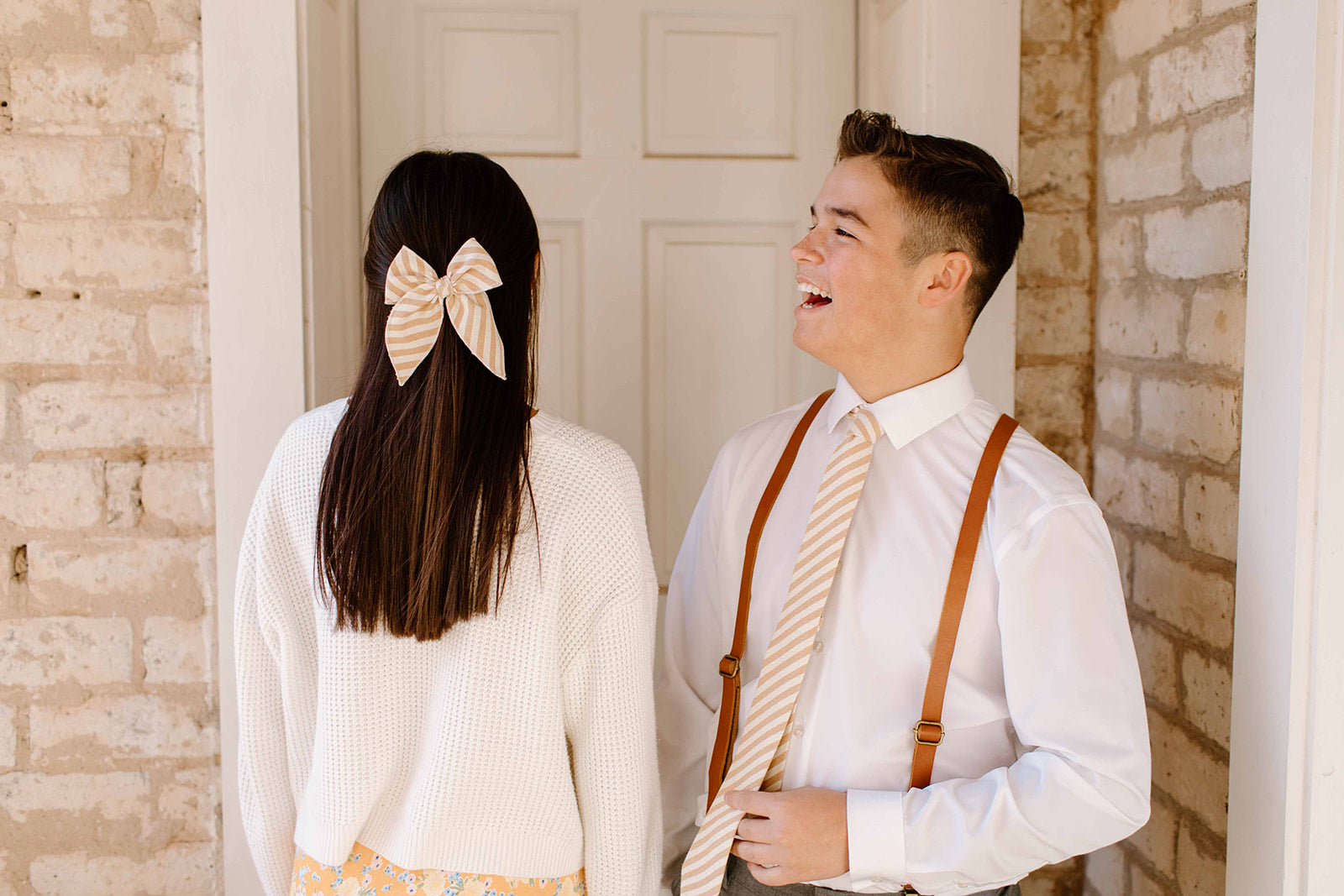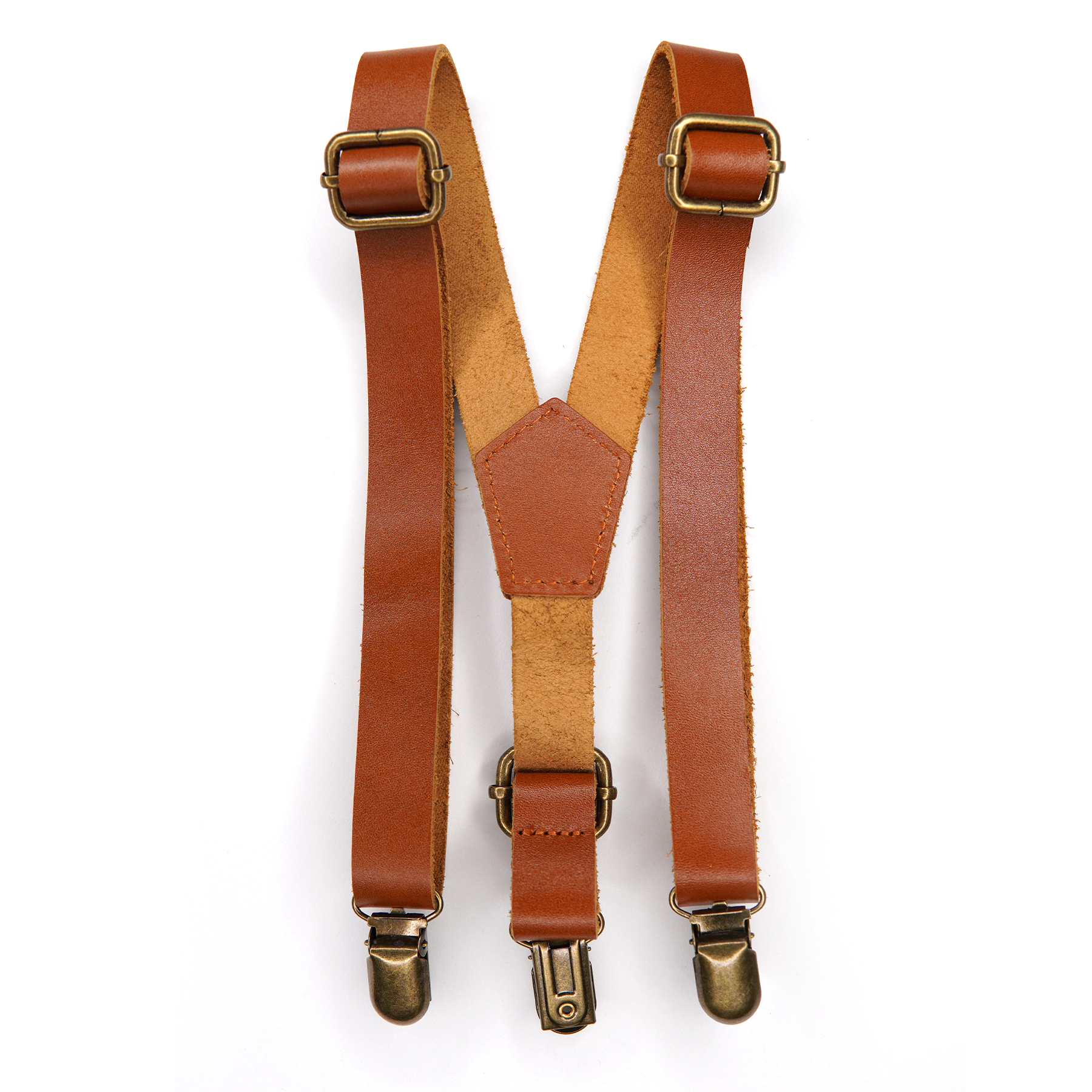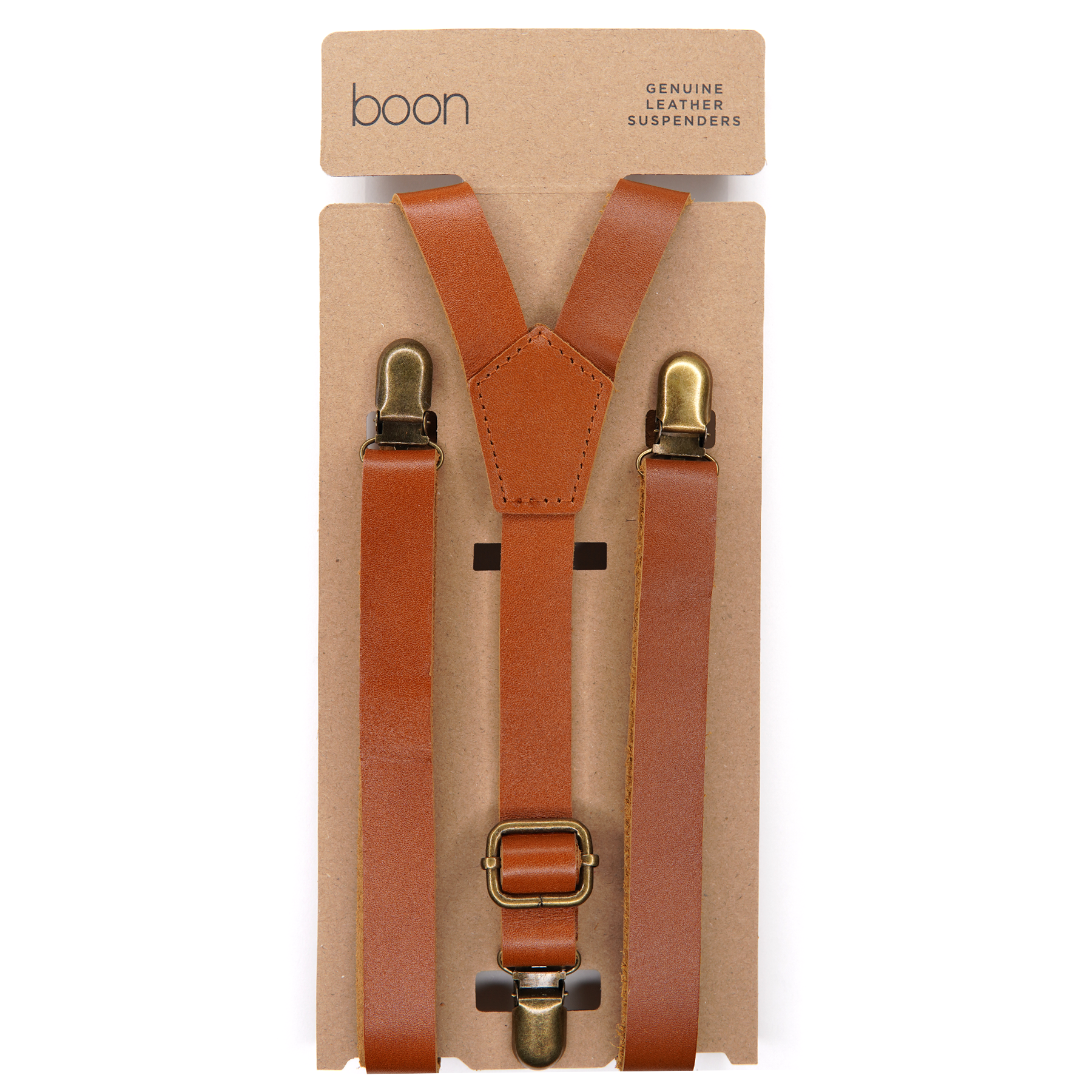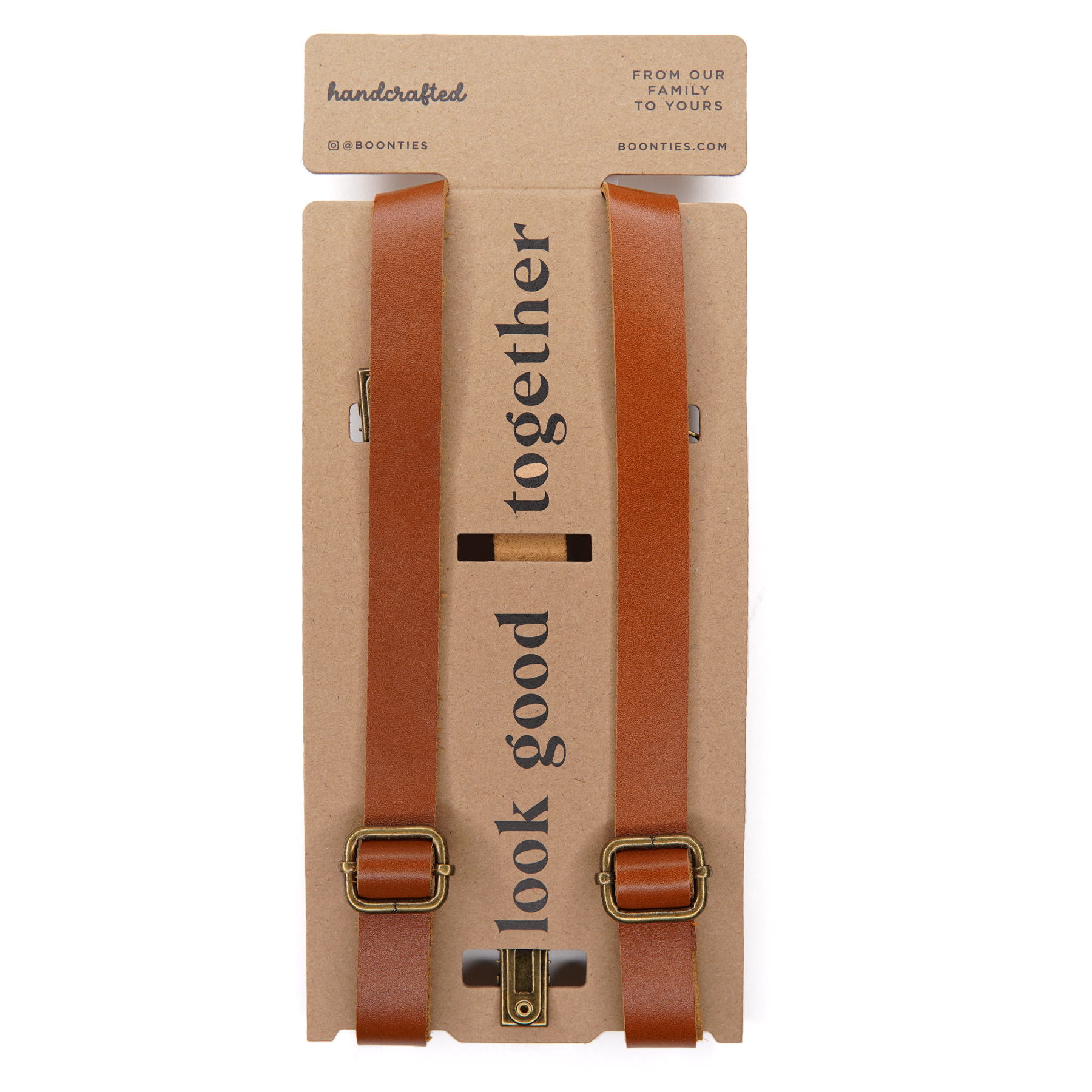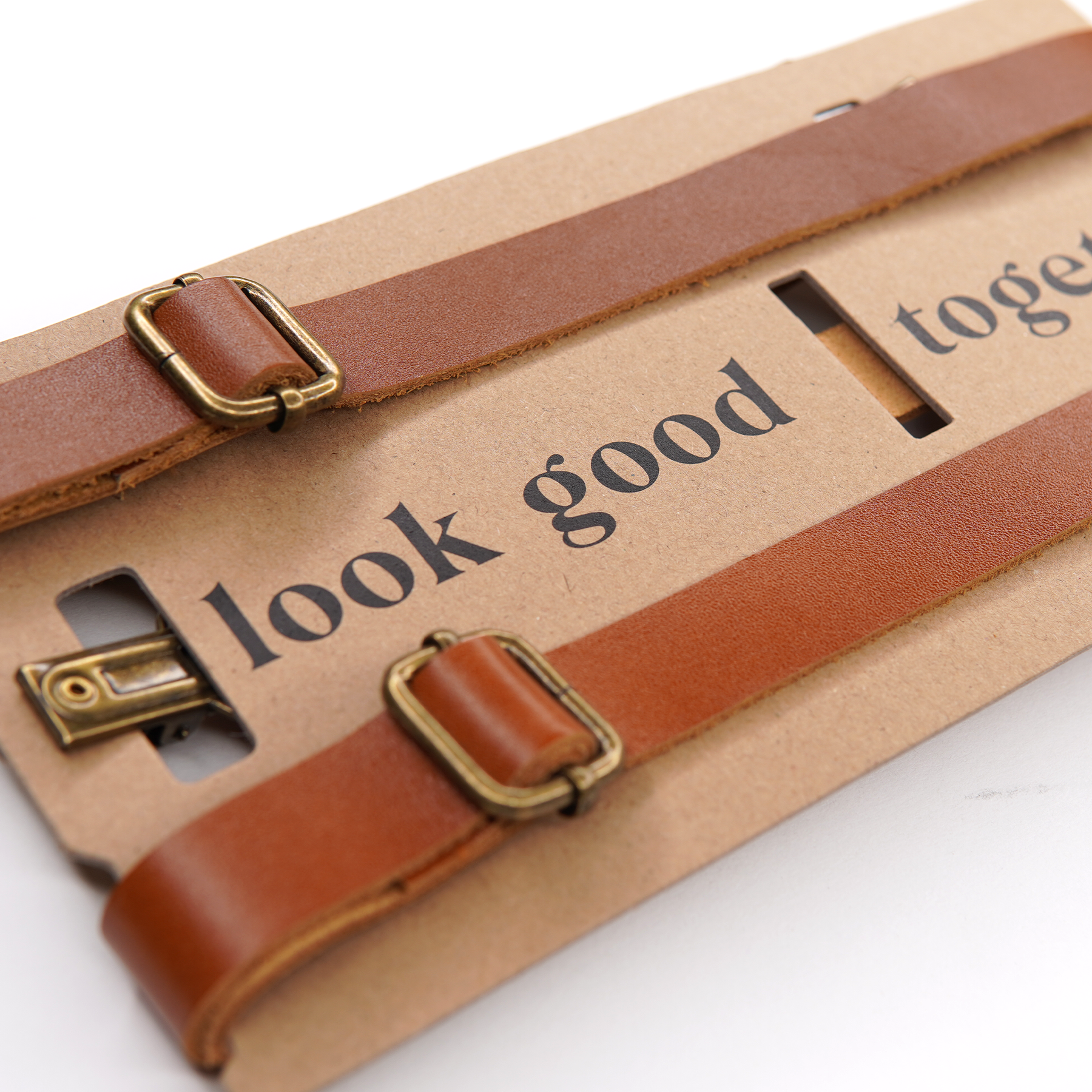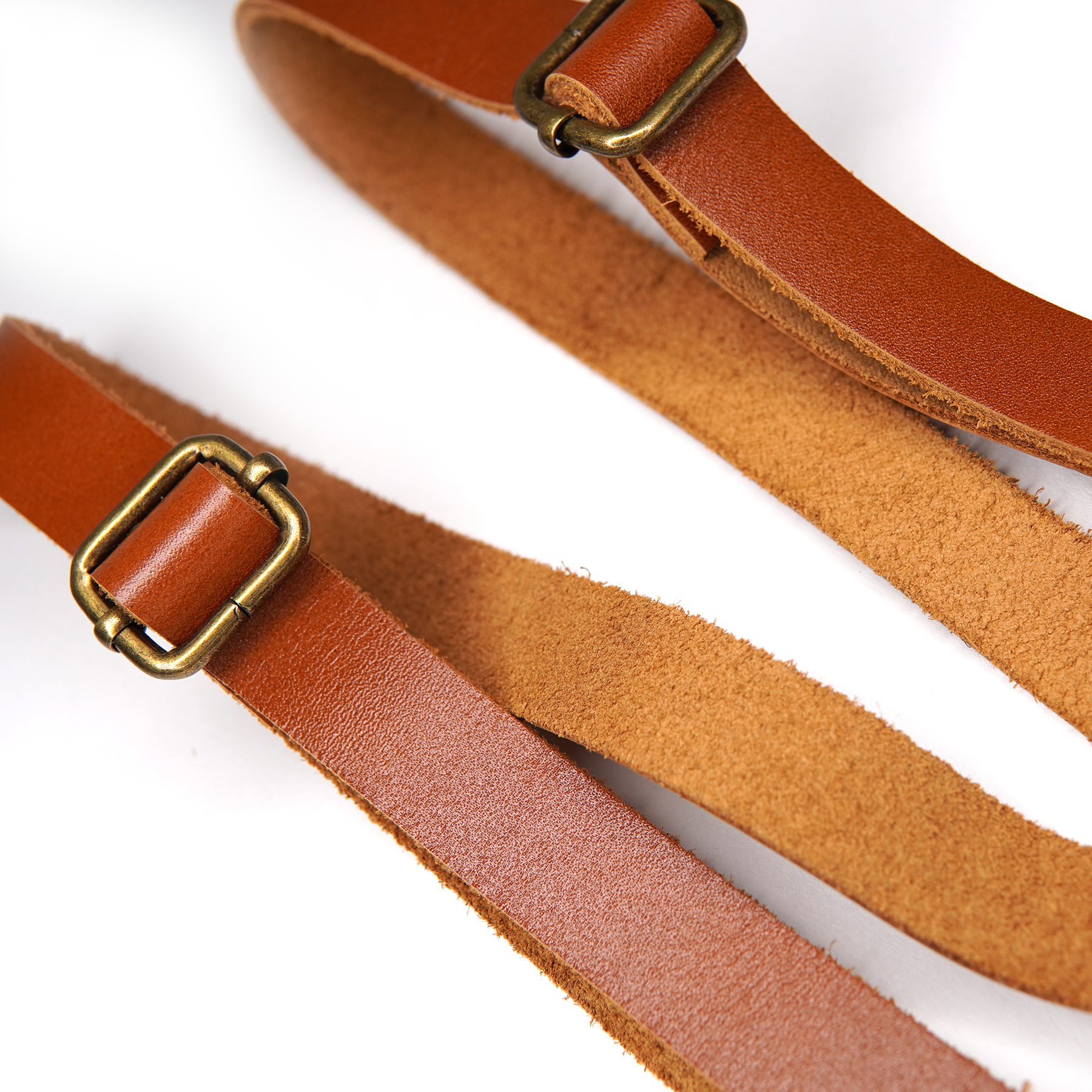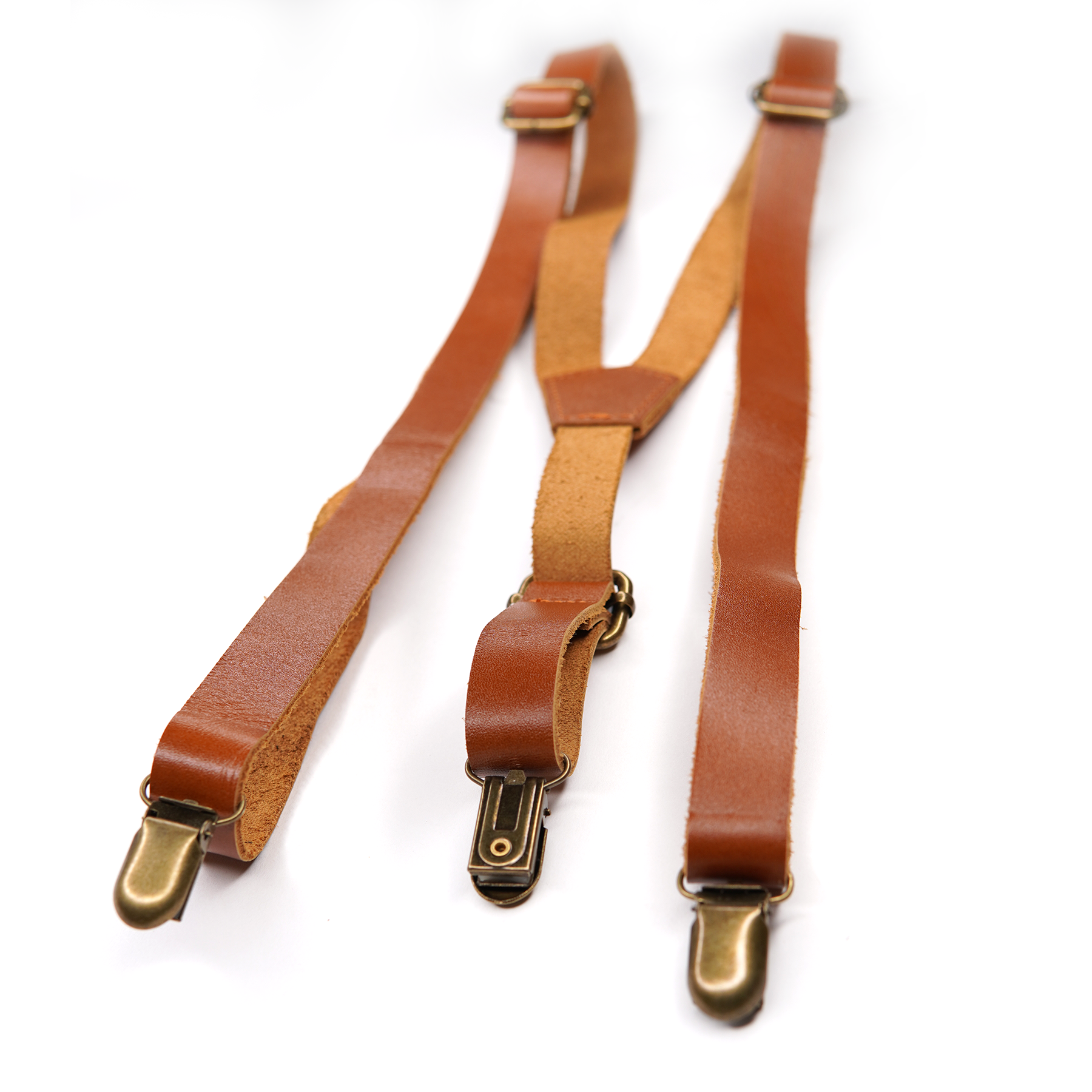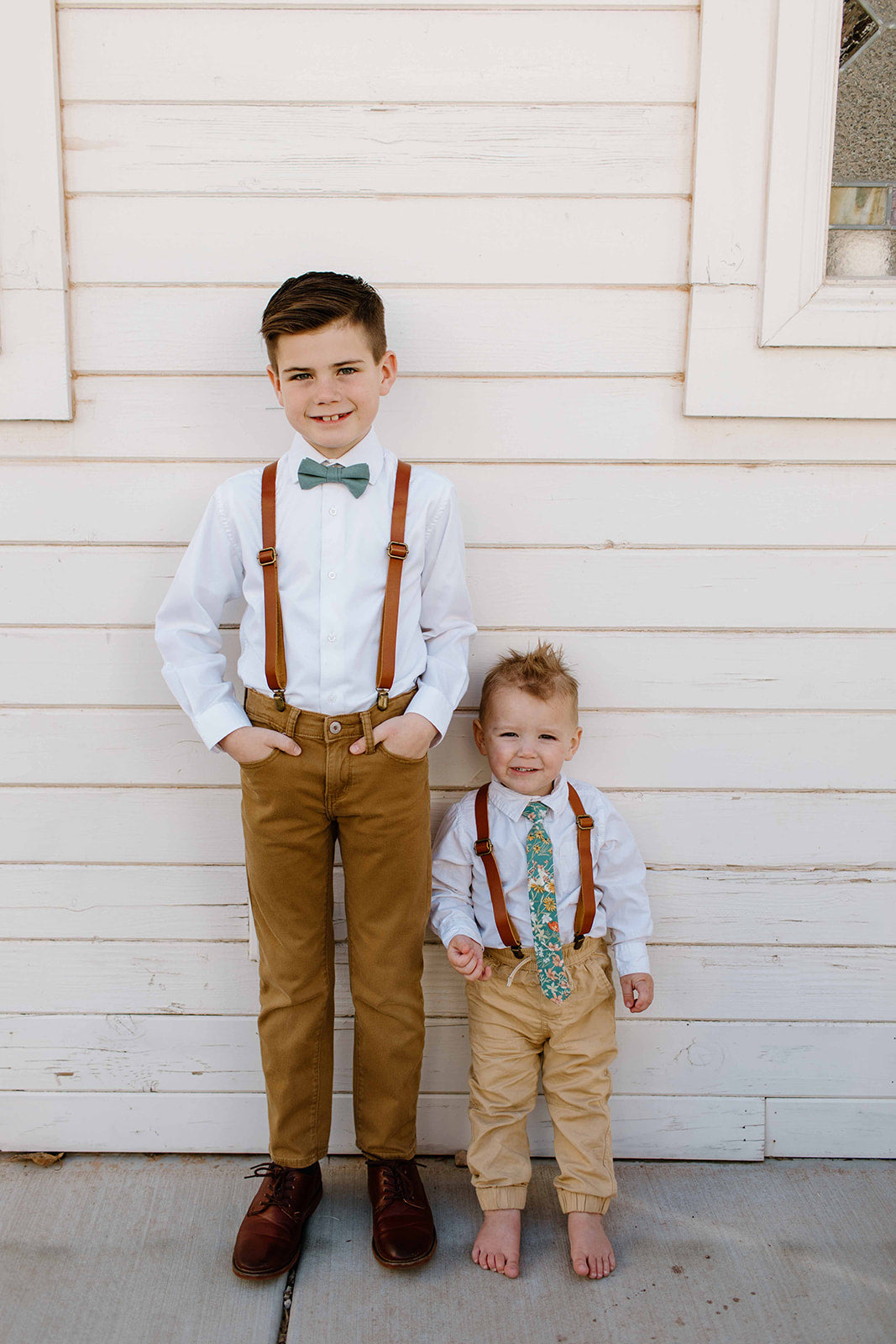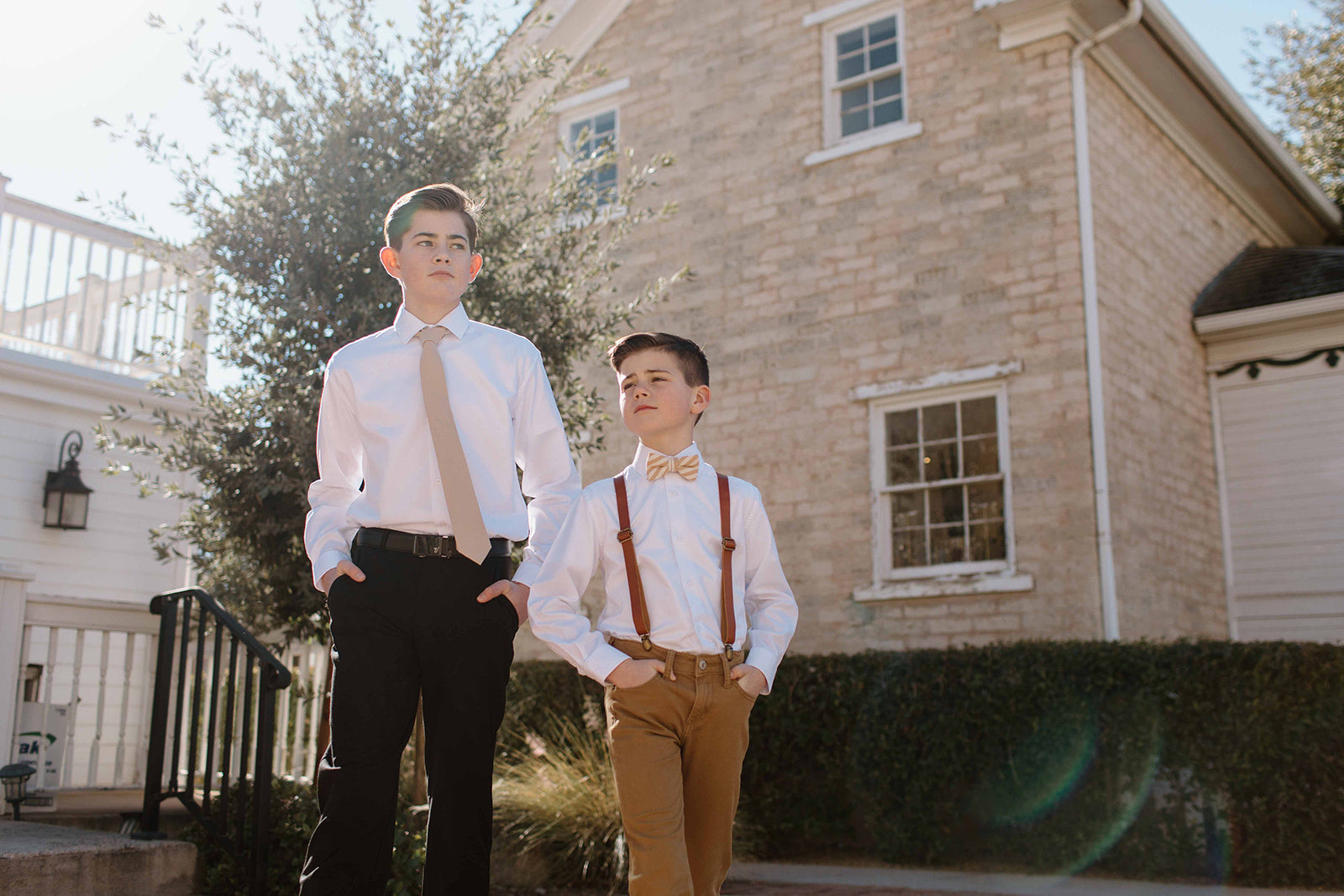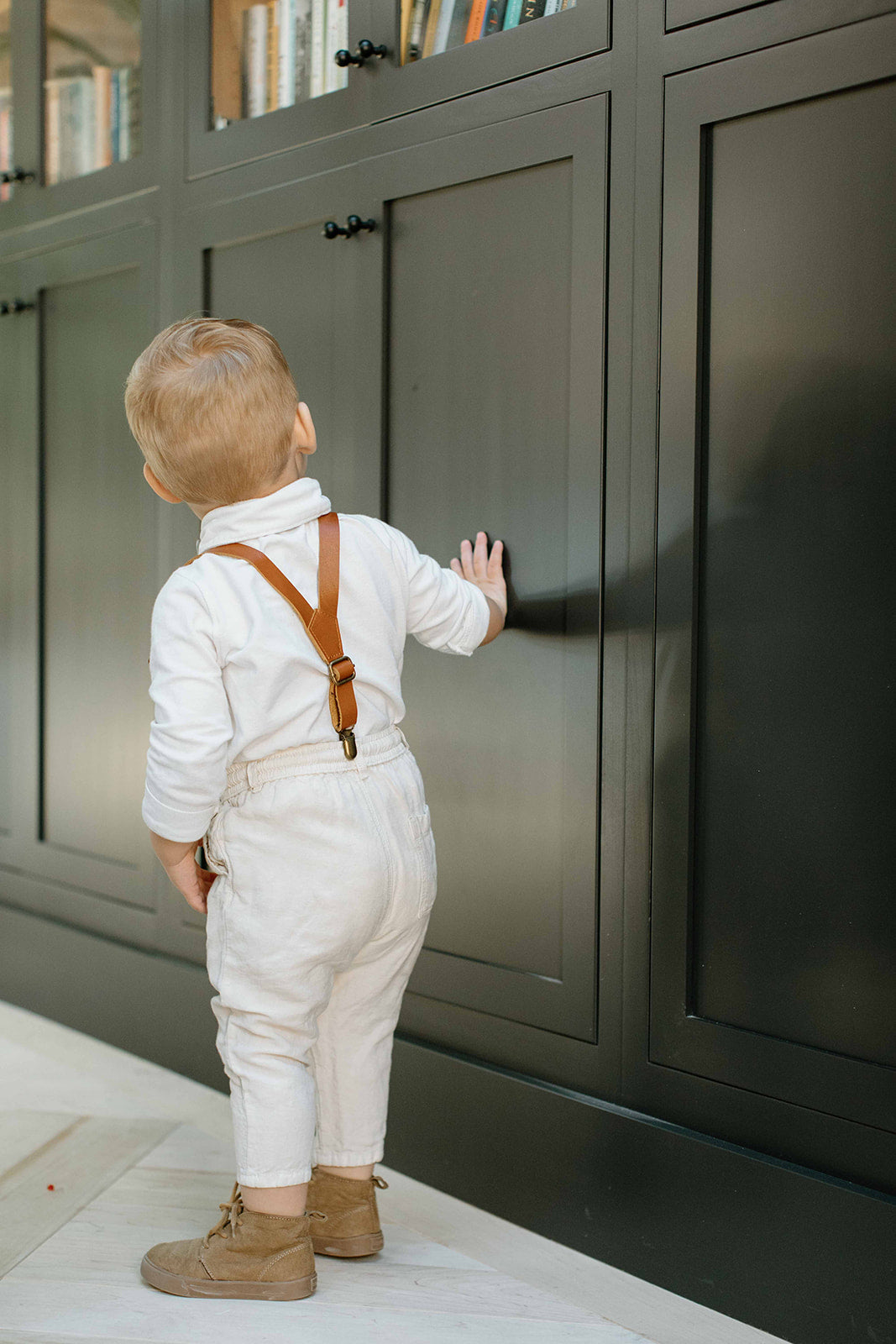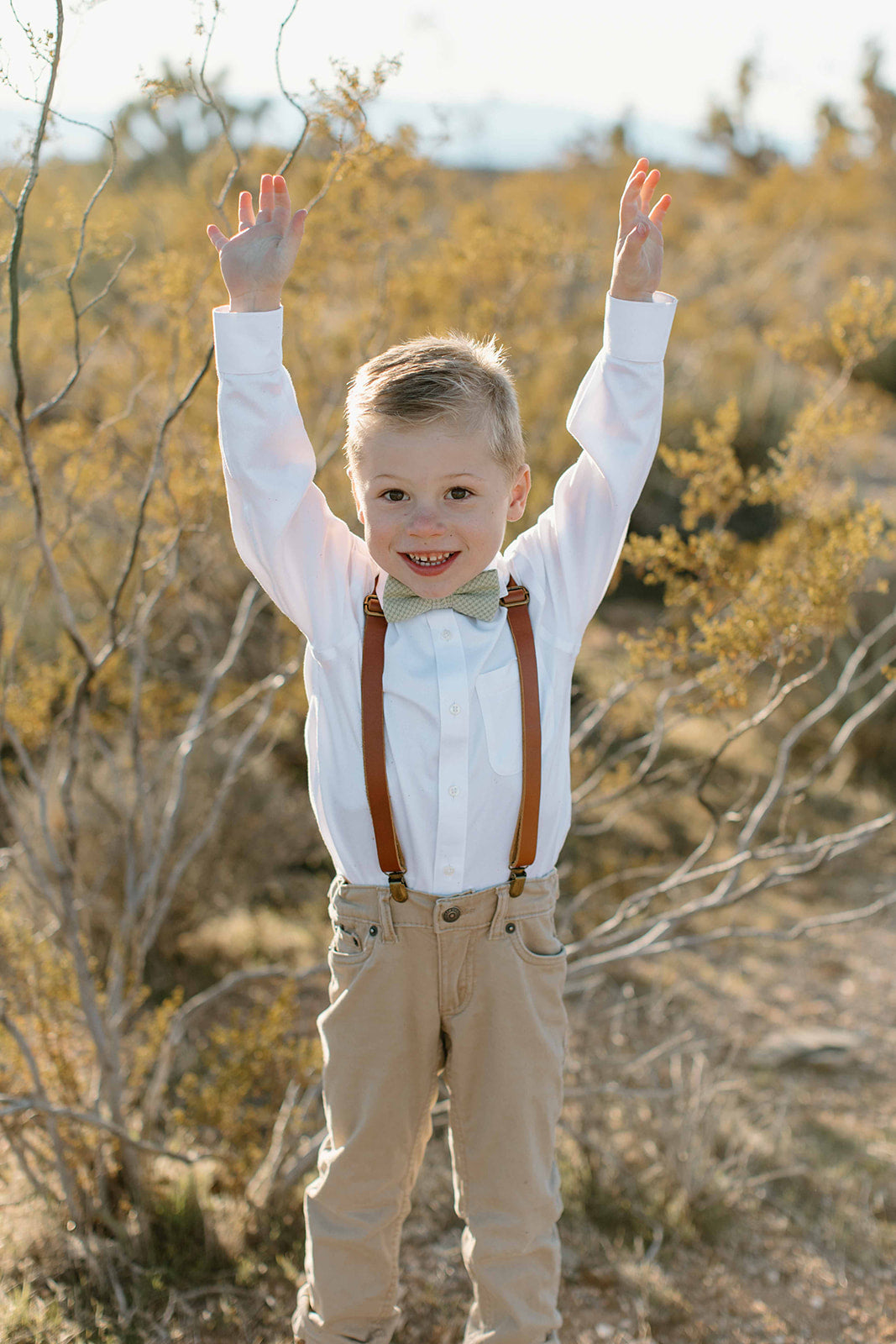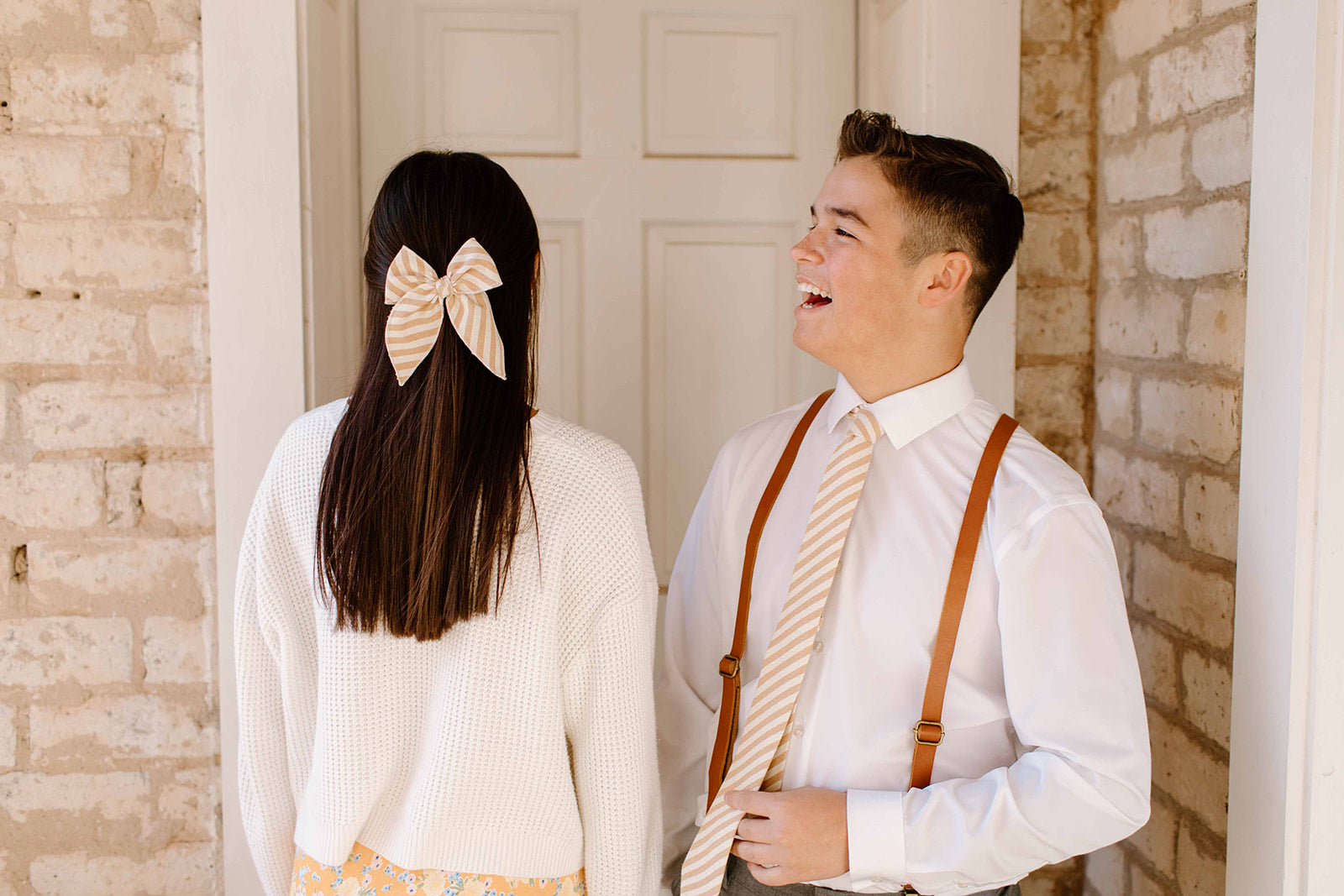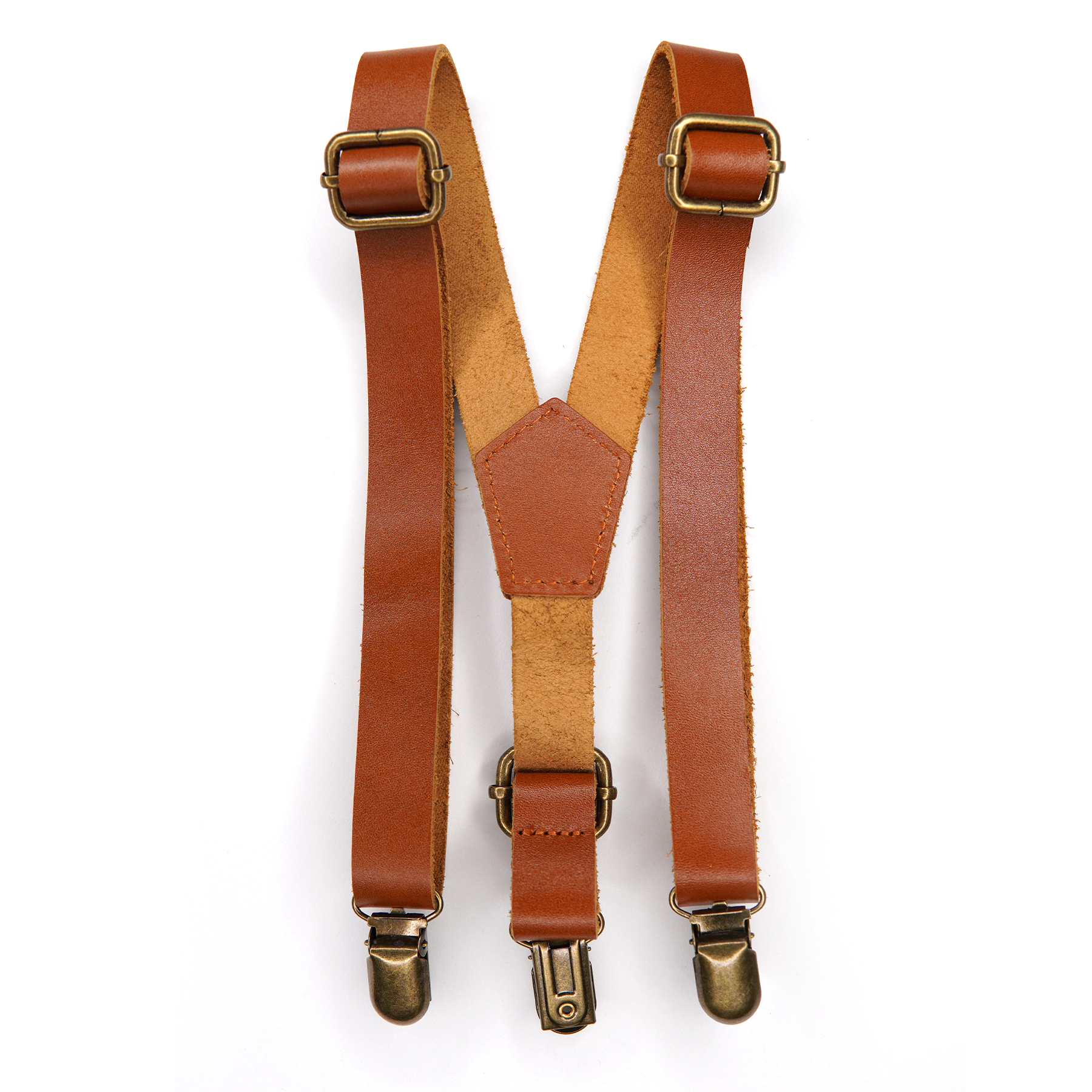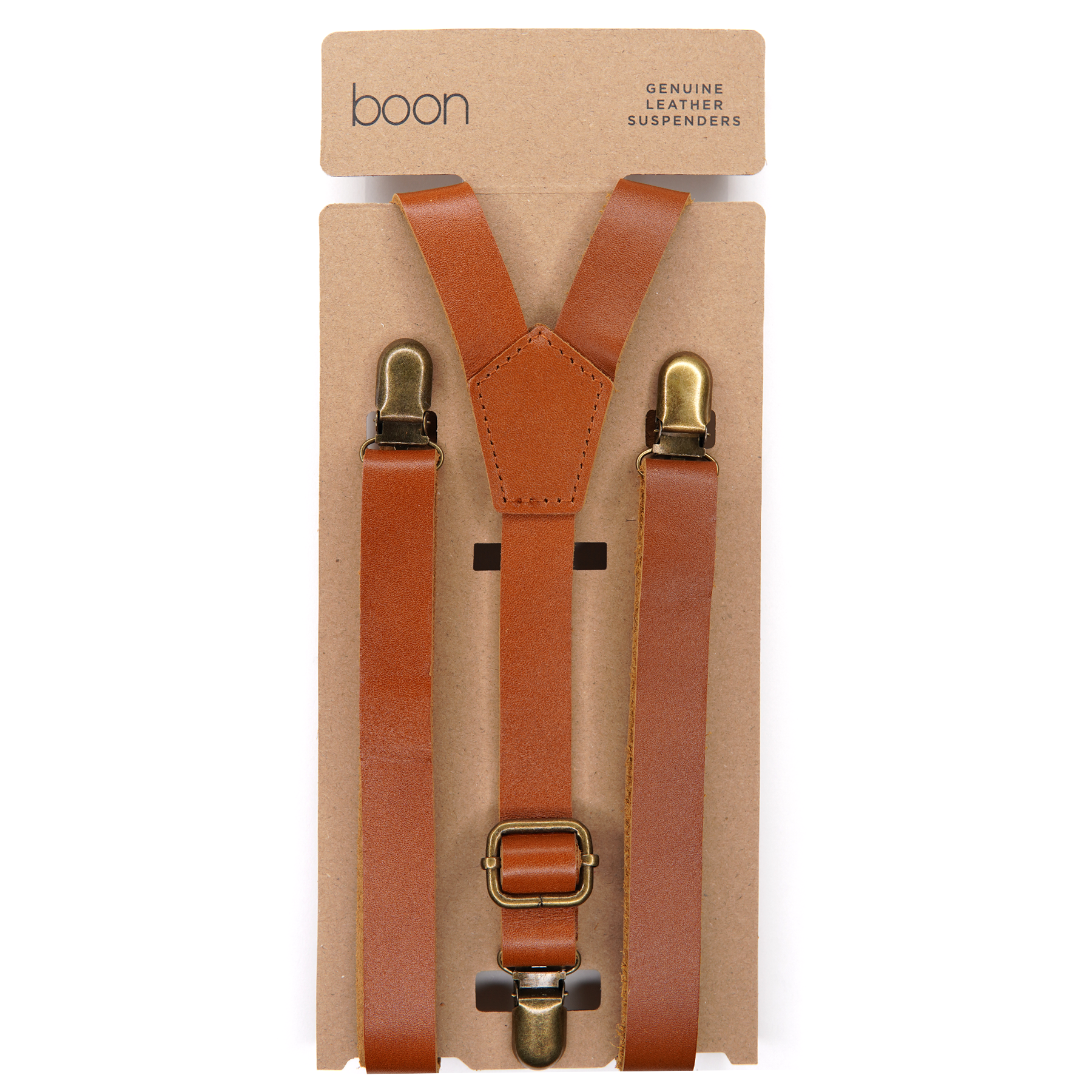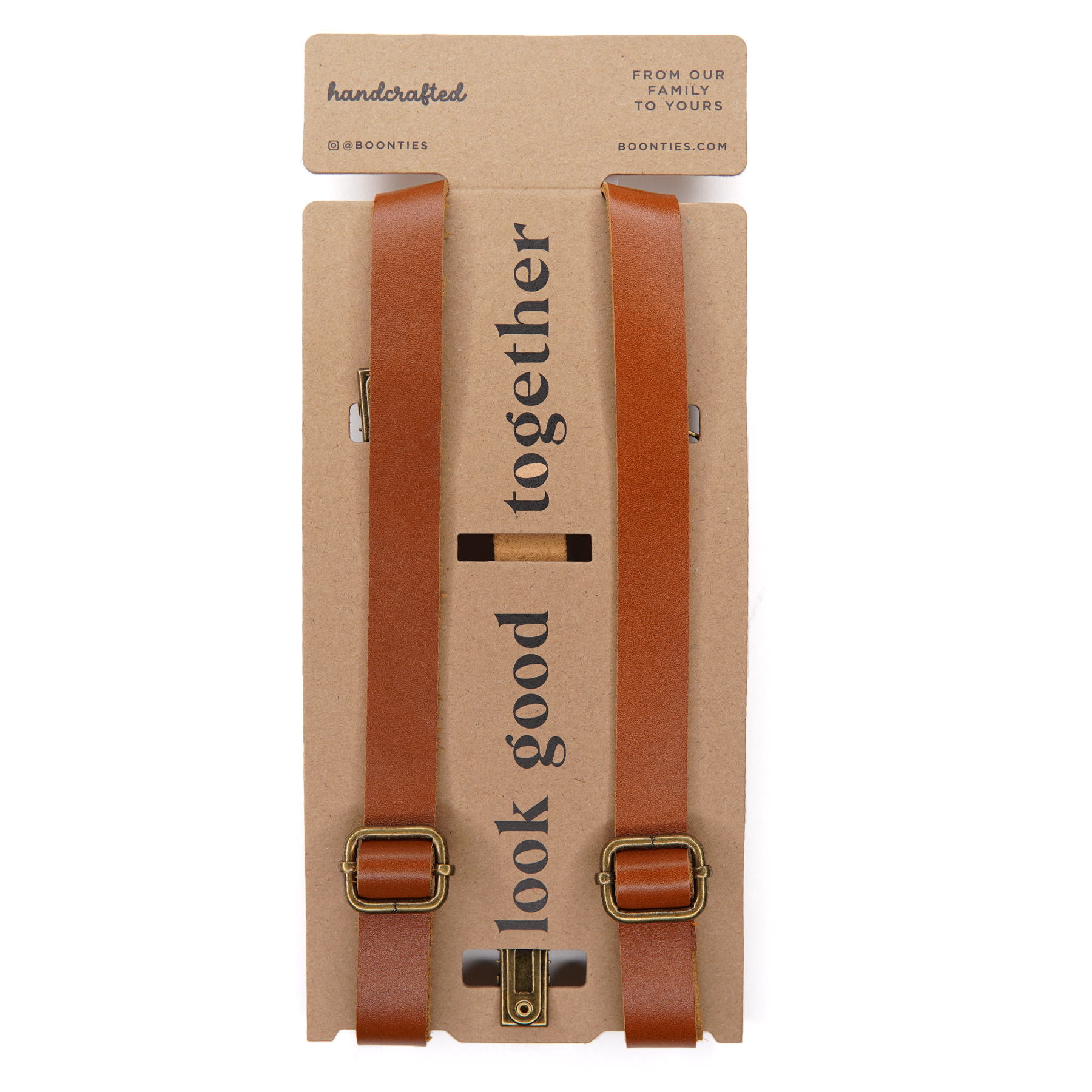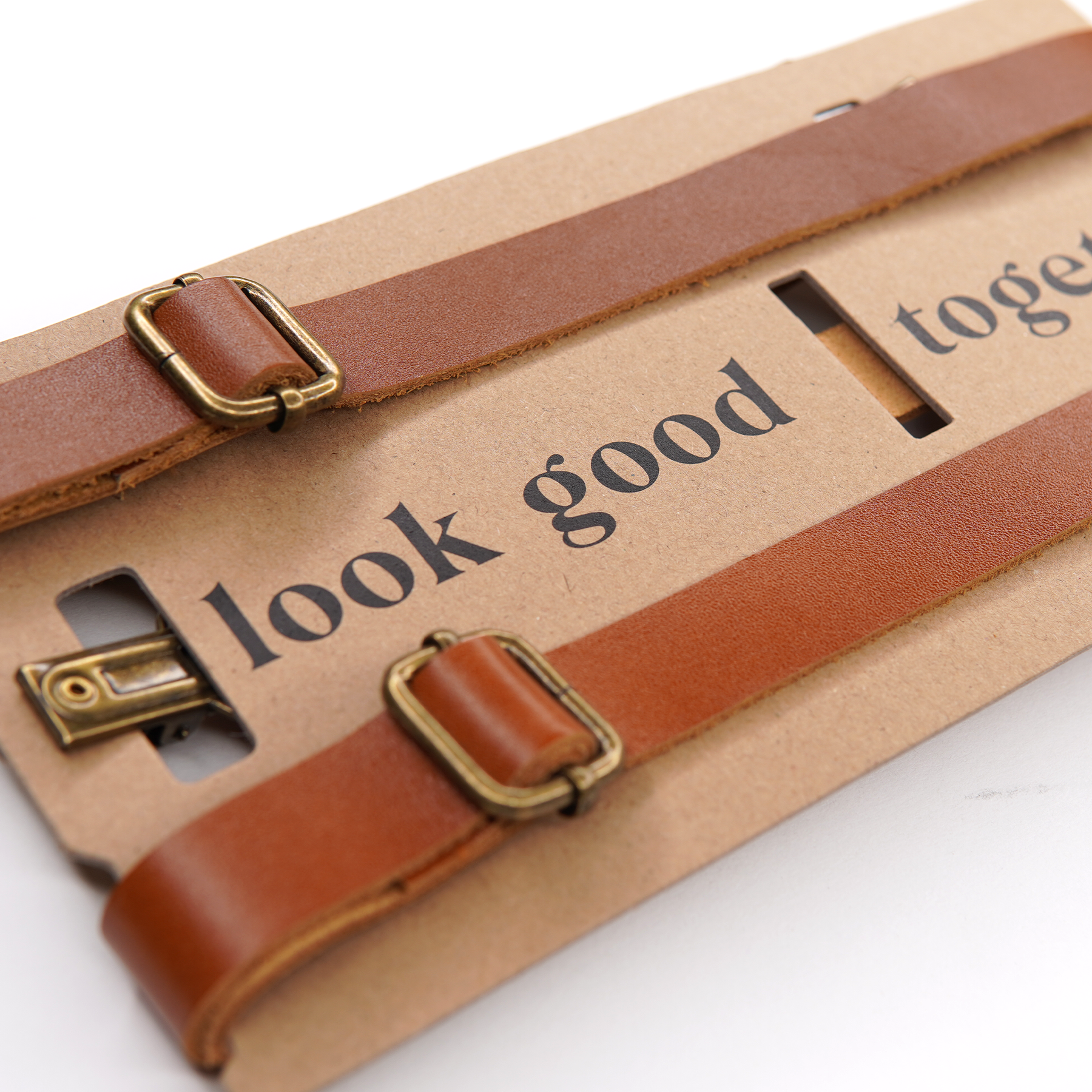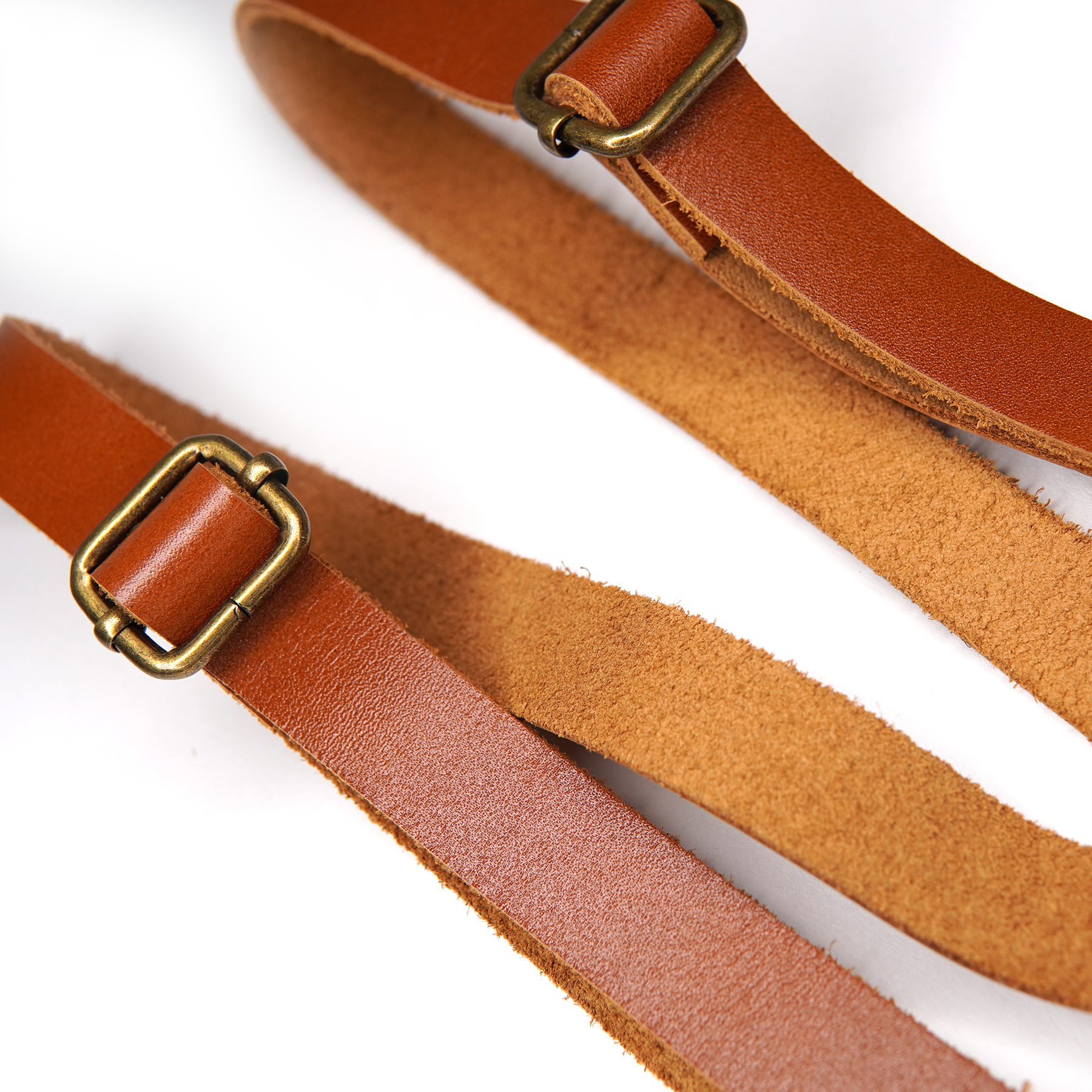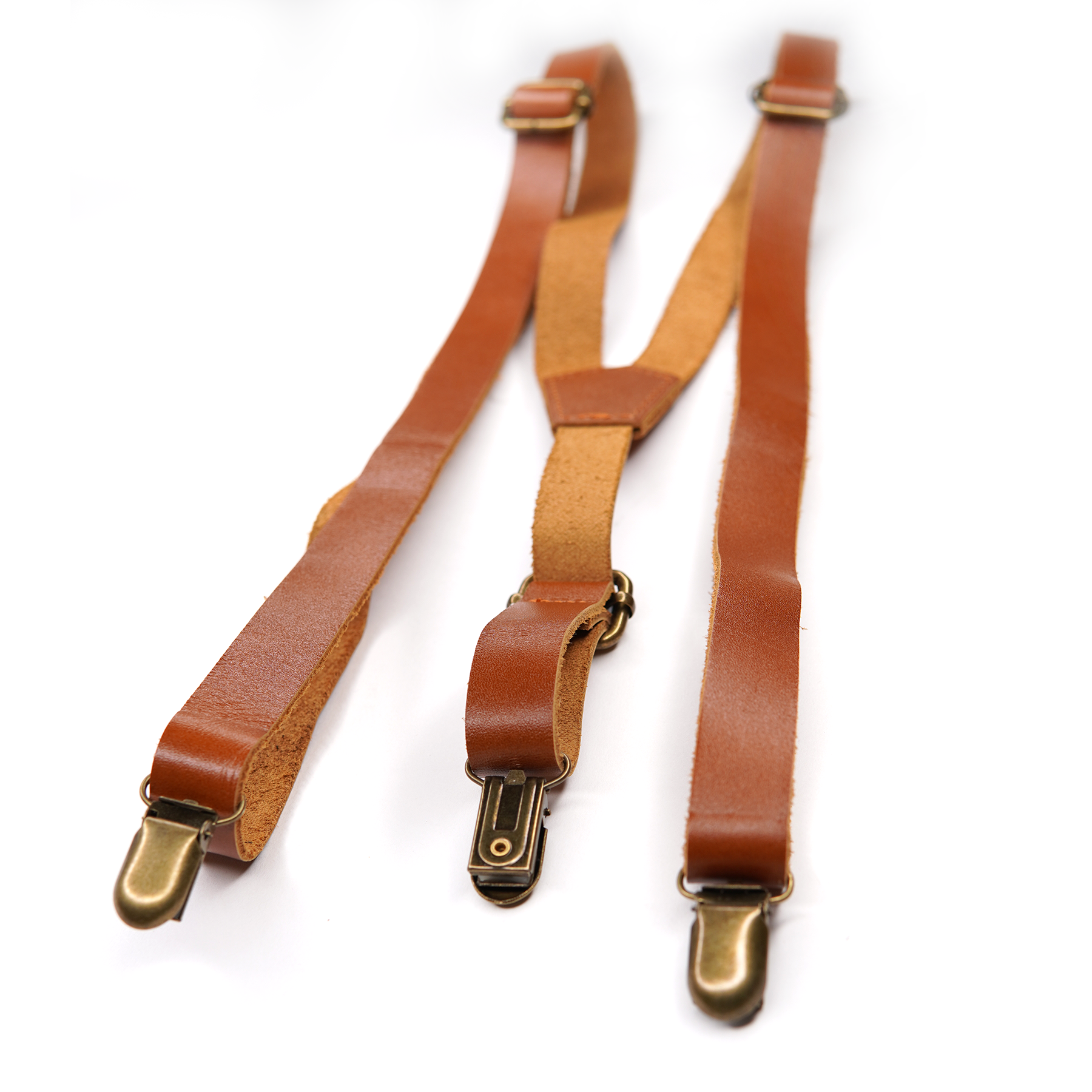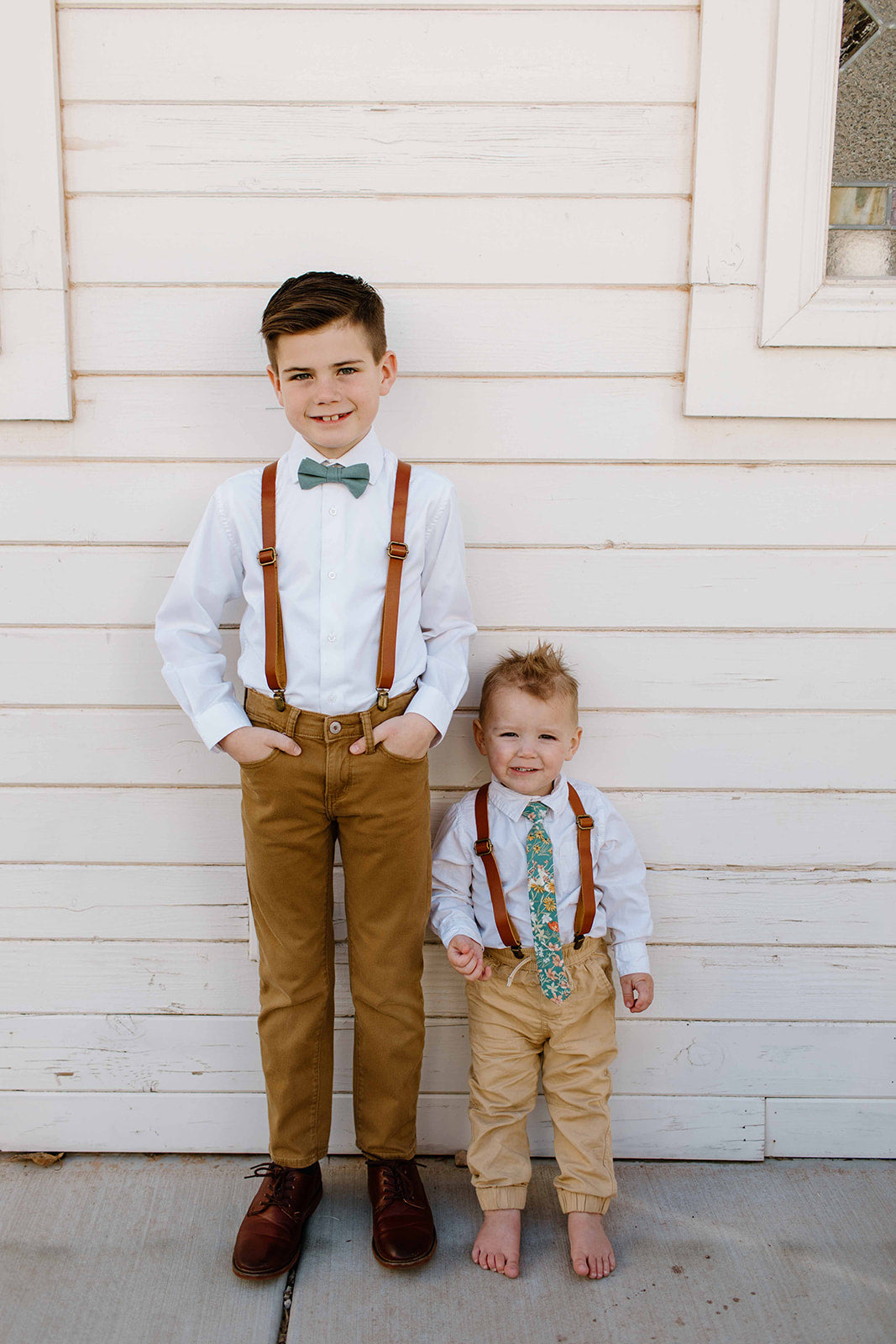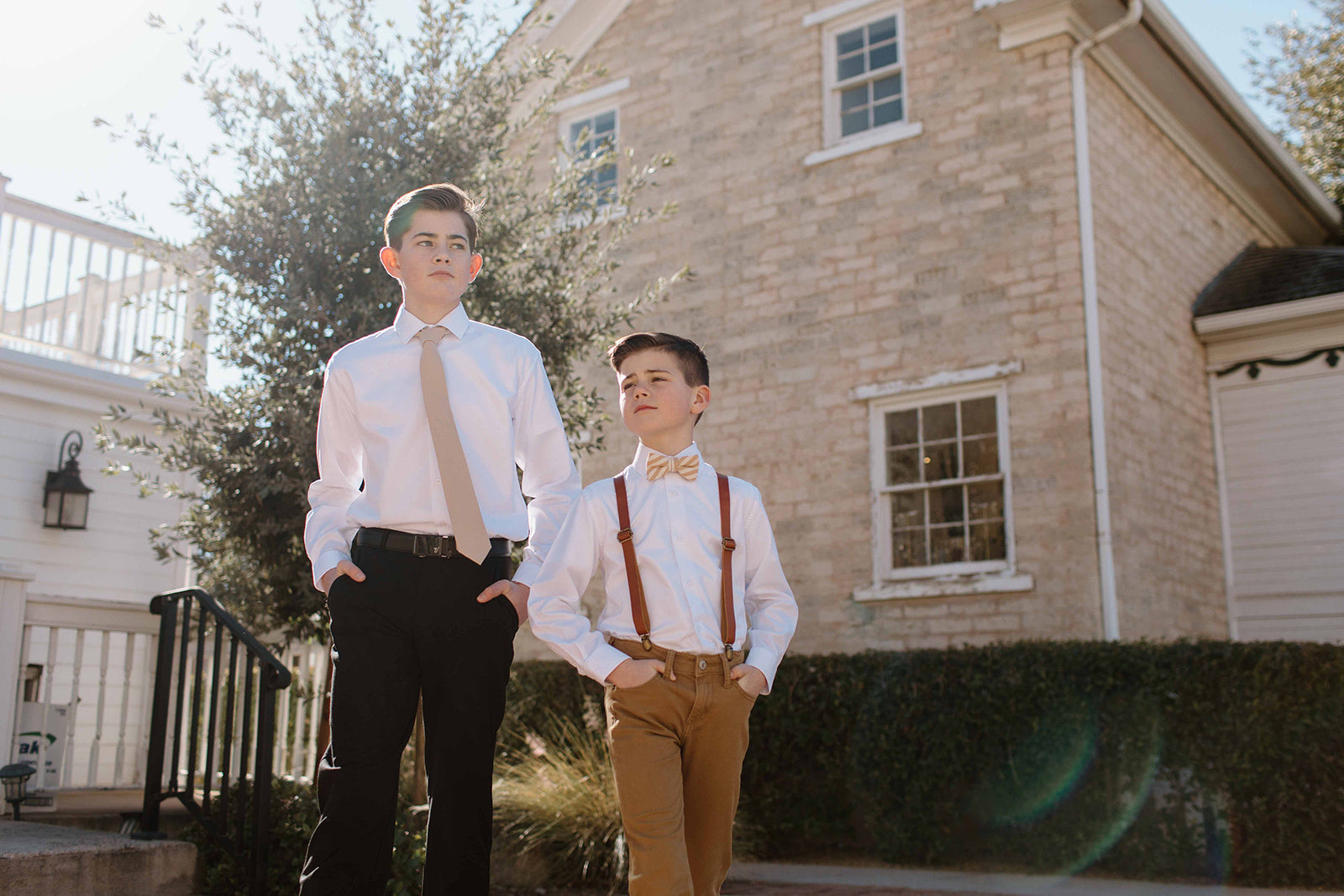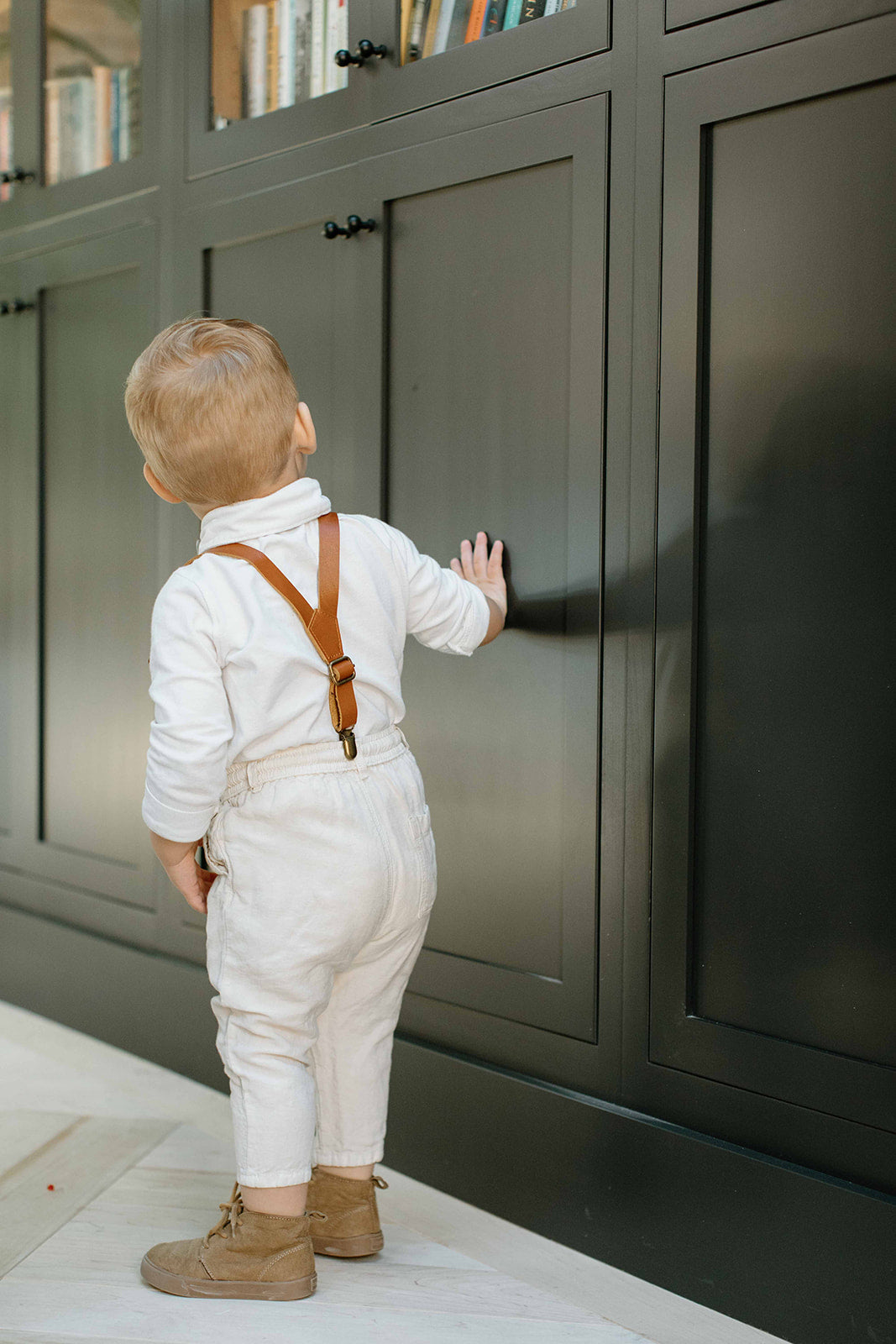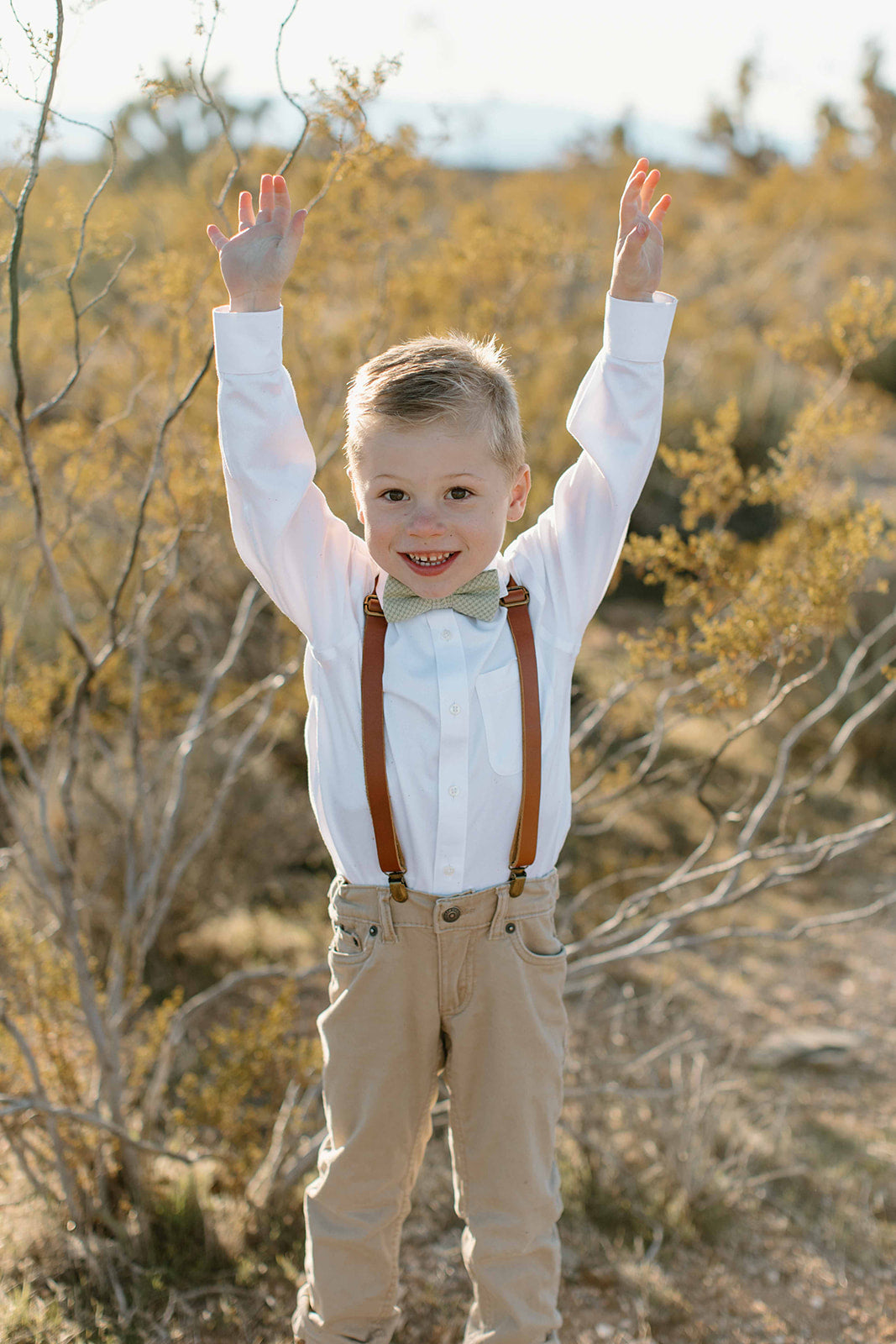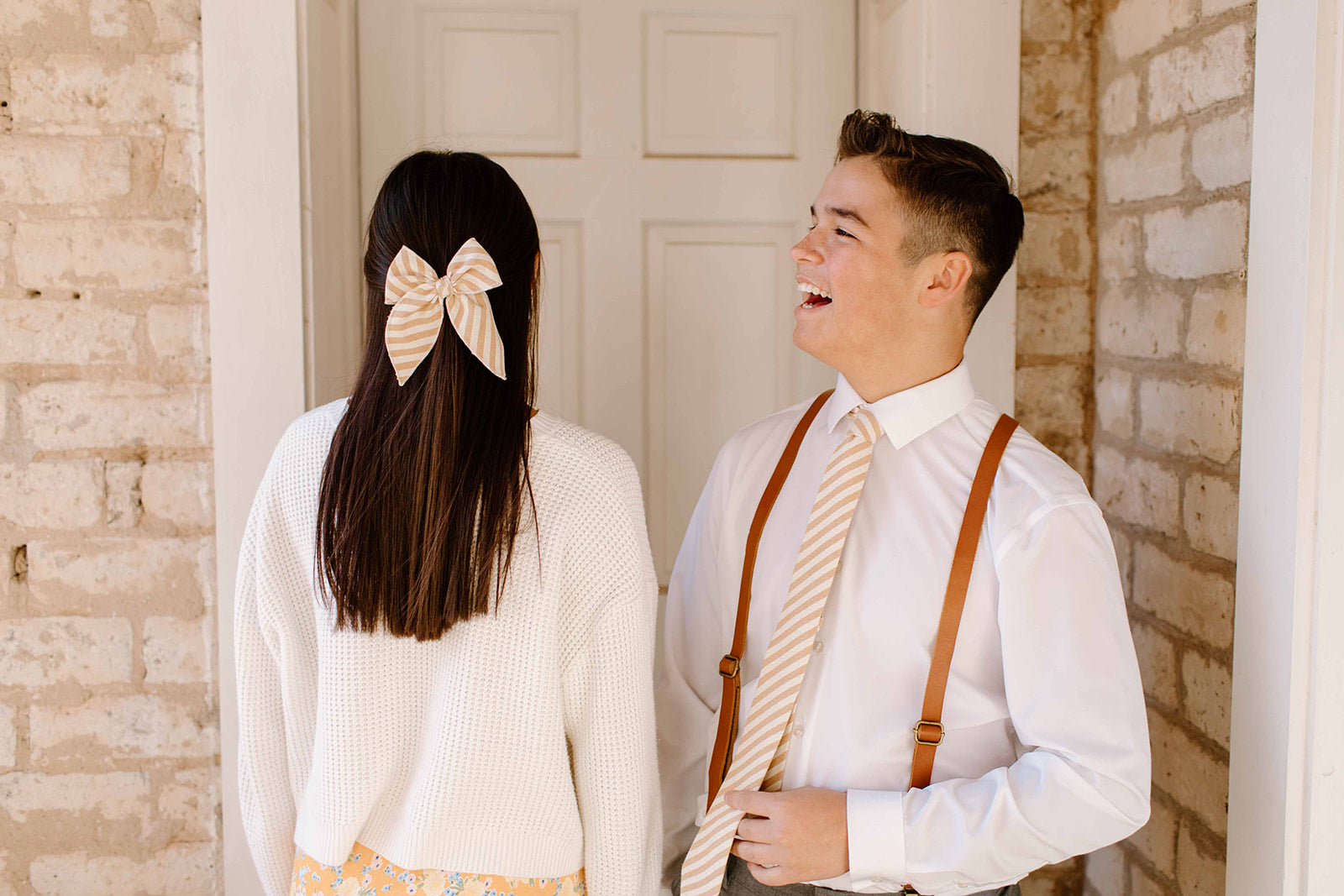 Tan Leather Suspenders - Choose your size
100% GENUINE Top Grain Leather Suspenders available in sizes for Baby - Old Men!

Details - 

Suspenders measure 3/4in wide on all sizes.

 
Real Genuine leather, tanned and smooth on the front and raw on the inside so they stay put on shoulders. comfortable and convenient.
Made with quality bronze hardware, holds securely to pants without damaging them.
All suspenders adjust to fit a range of ages and sizes. If the wearer is on the old/tall end of the size, we recommend sizing up to the next size.
Sizing - 
Small - Fits ages 12months to 4years - Measures 18" shortest and 26" at longest
Medium - Fits ages 3-12years - Measures 22.5" smallest and 34.5"at longest 
Large - Fits ages 11years - up to 6'1" tall - Measures 28" shortest and 46.5 longest
Extra Large - Fits Teens & Men 6' tall & up - Measures 36.5 shortest & 60" longest