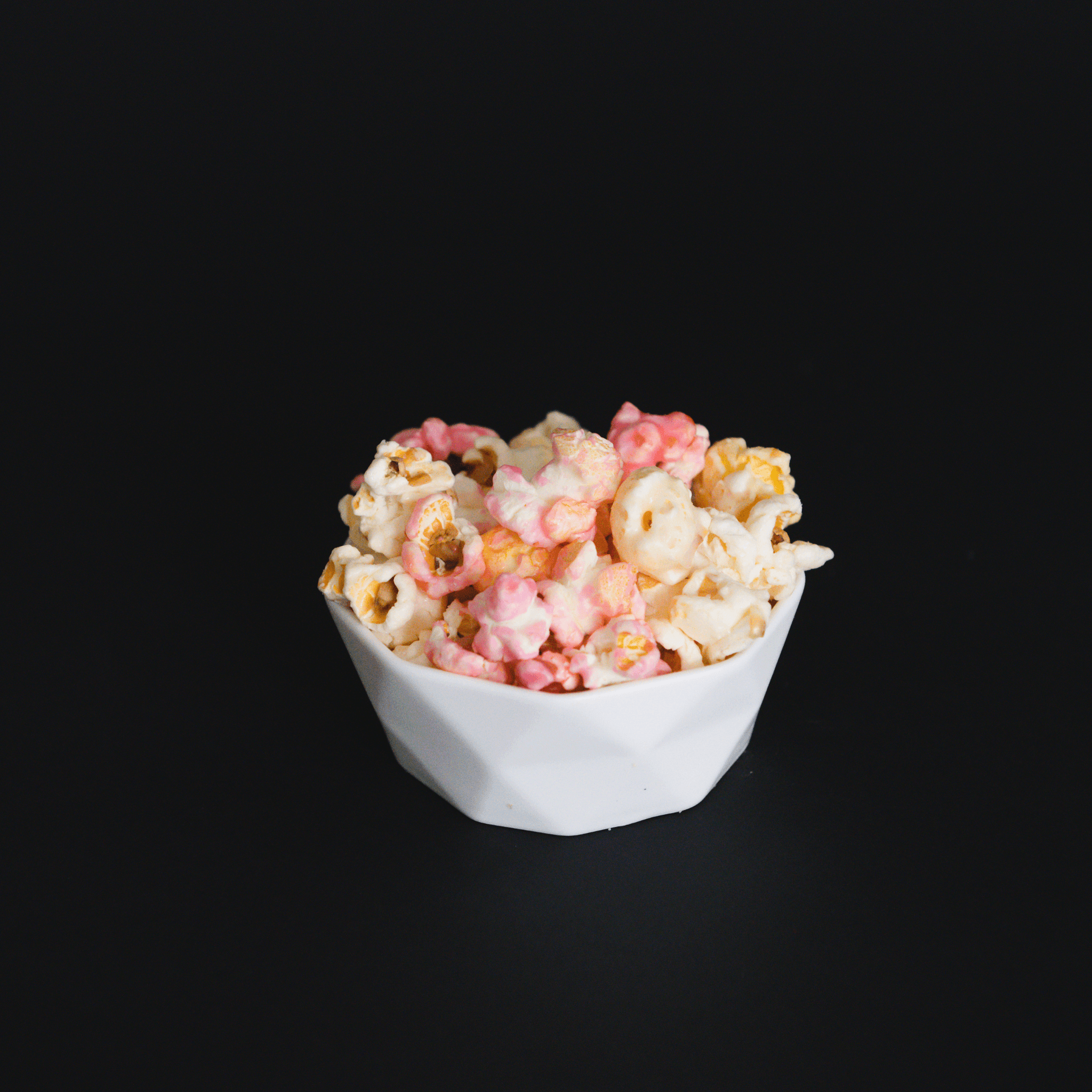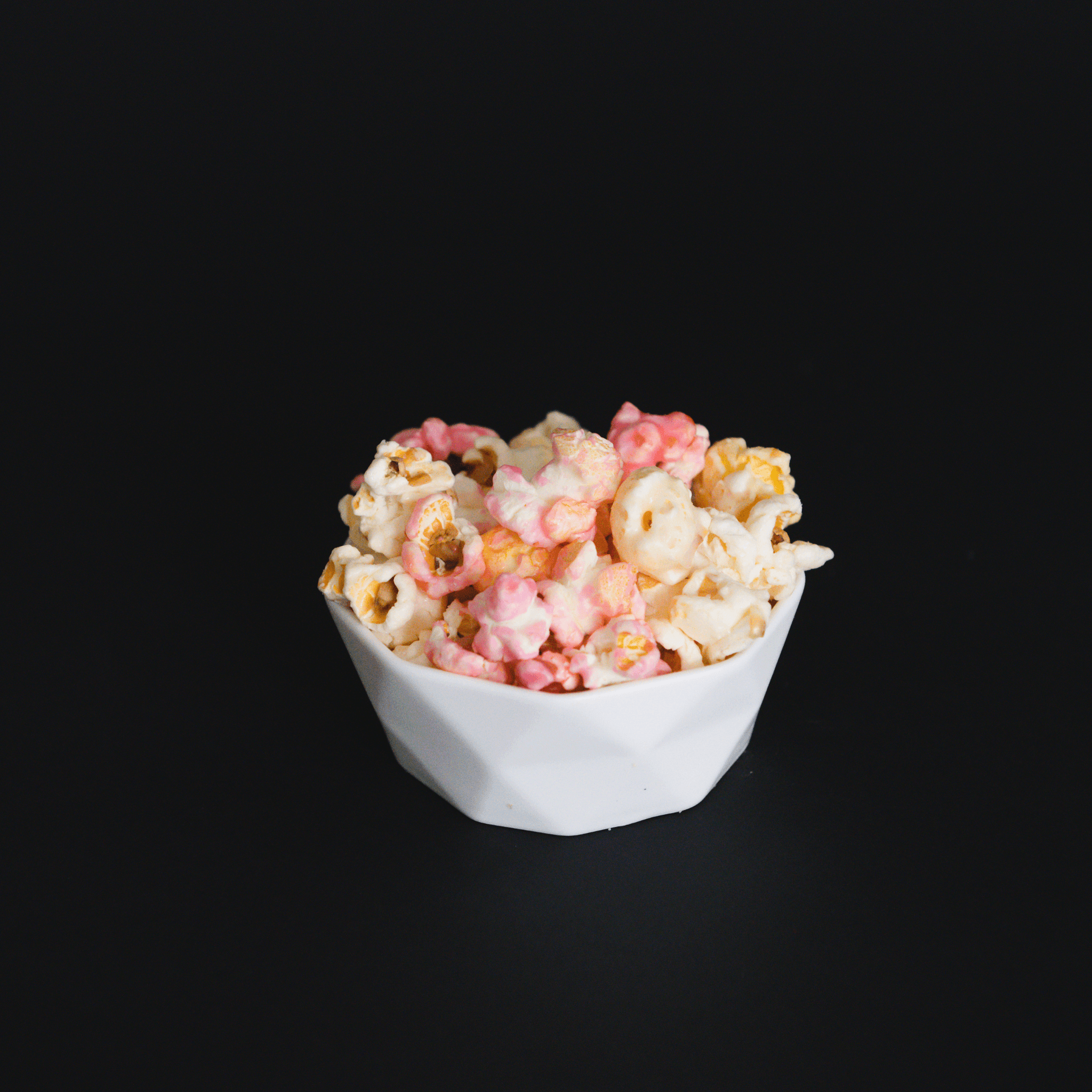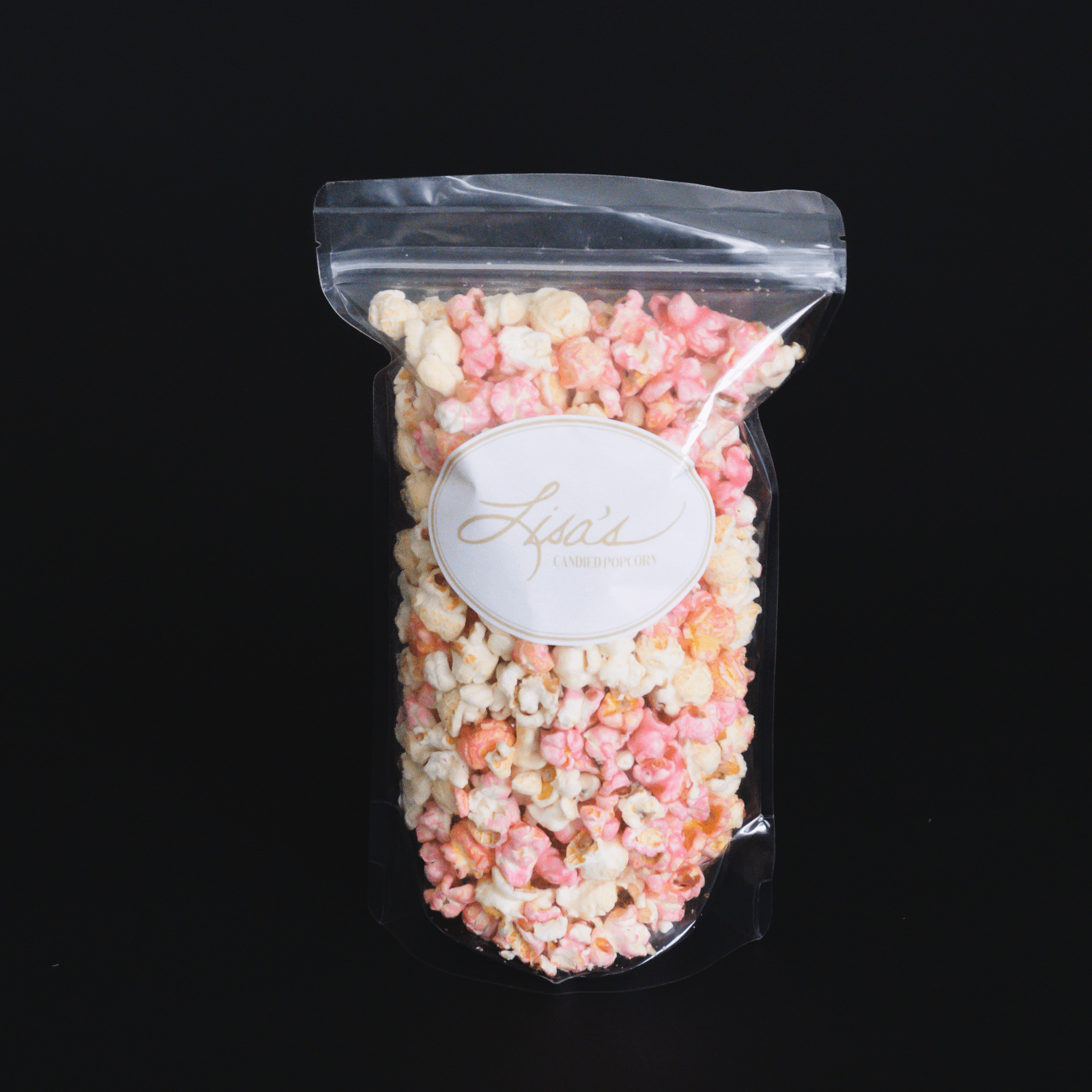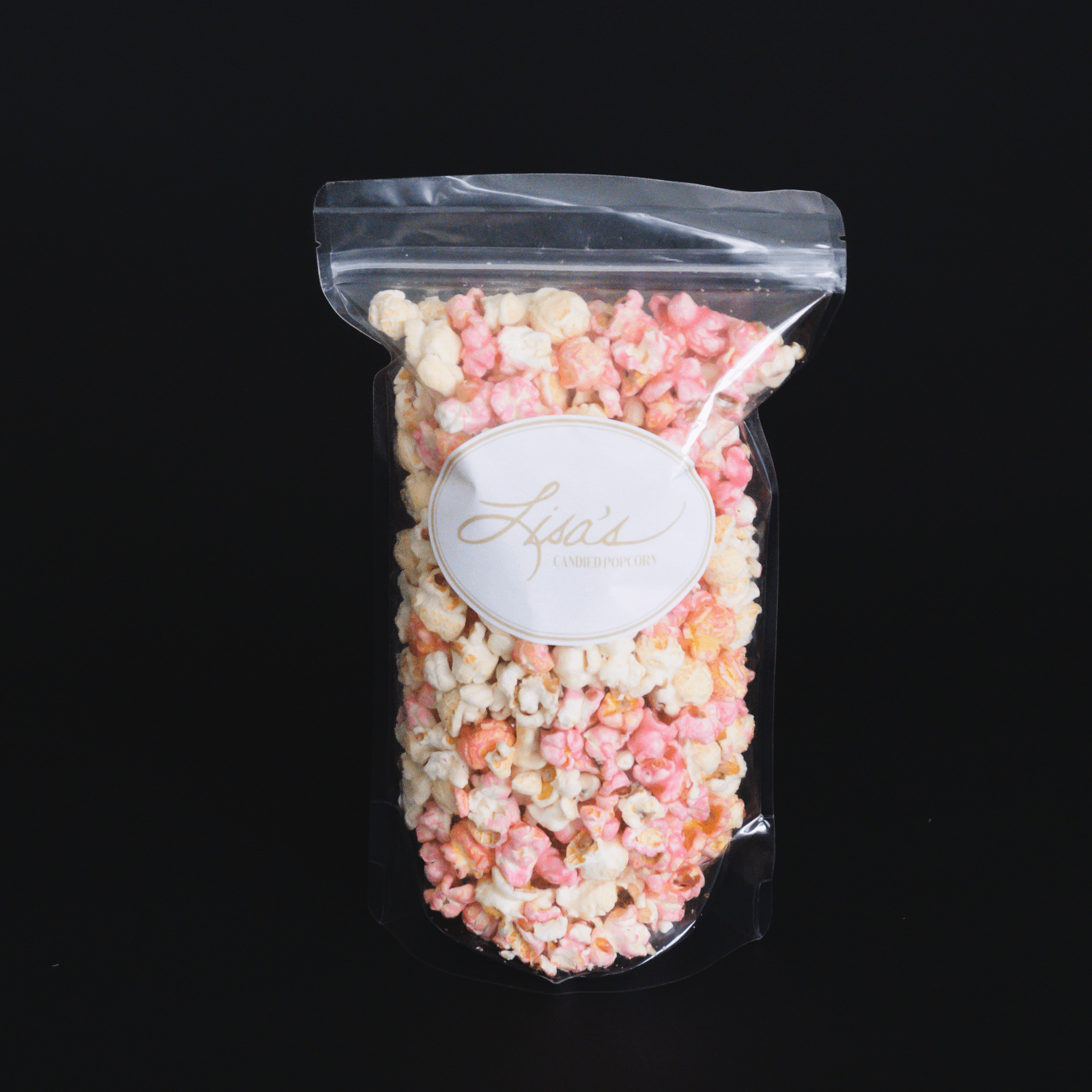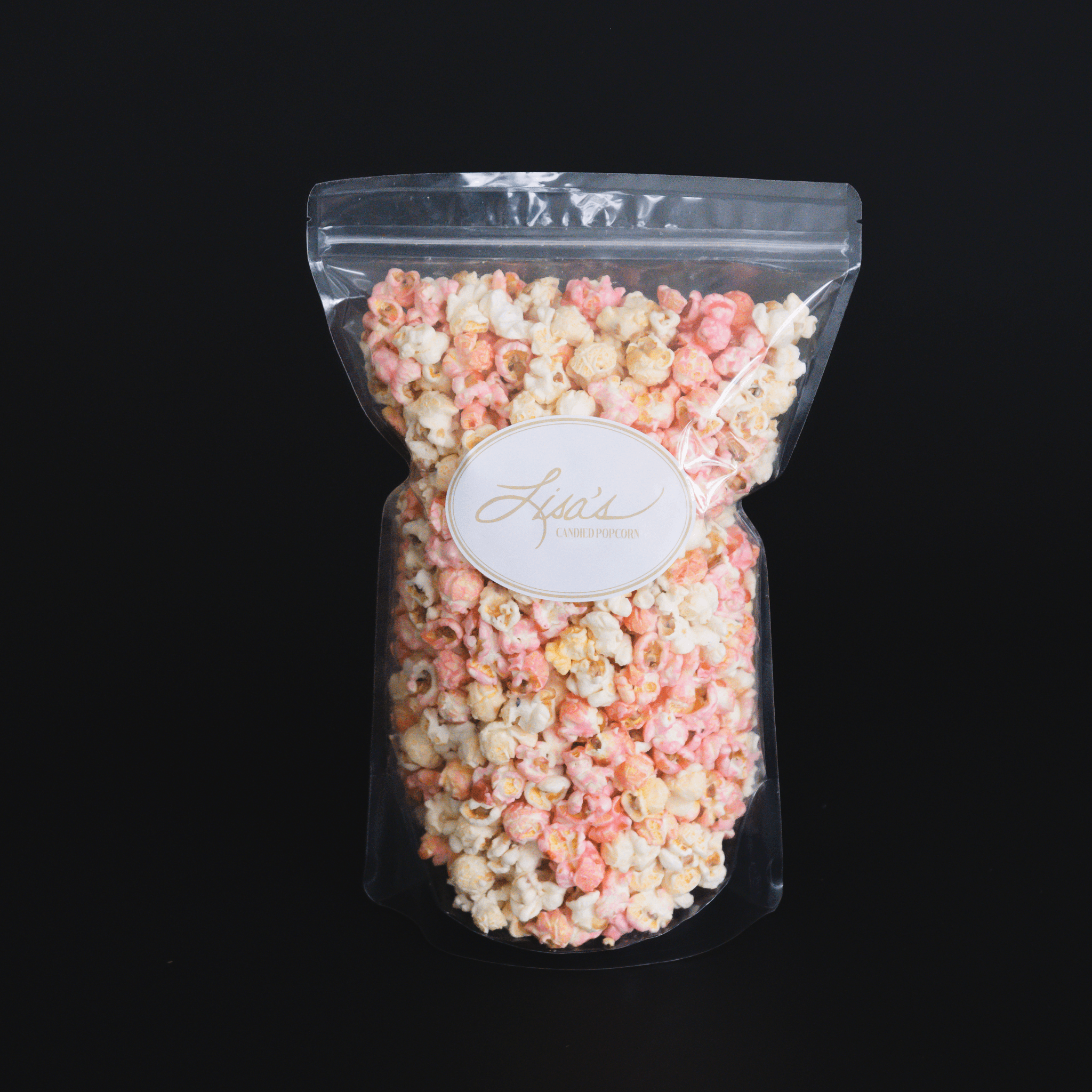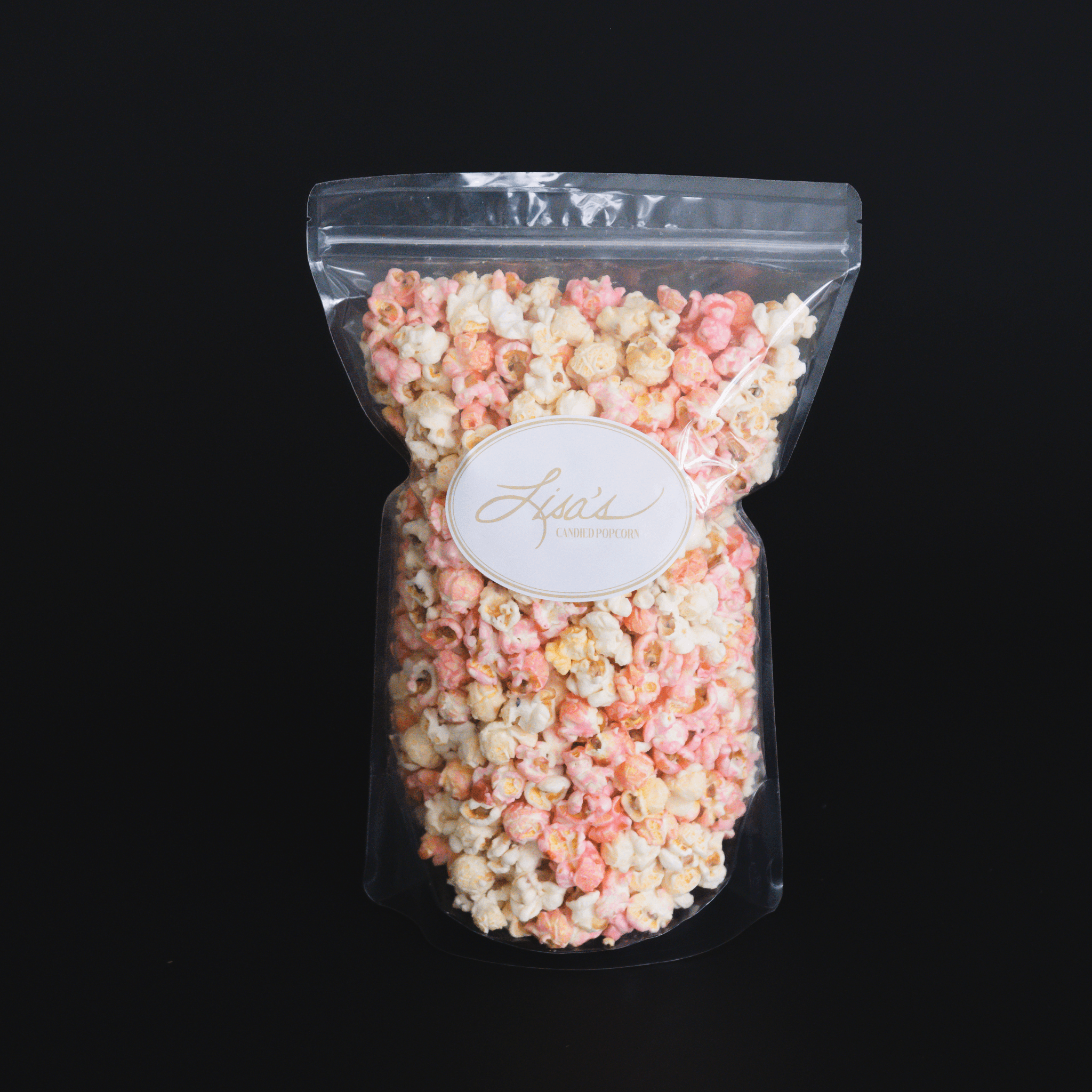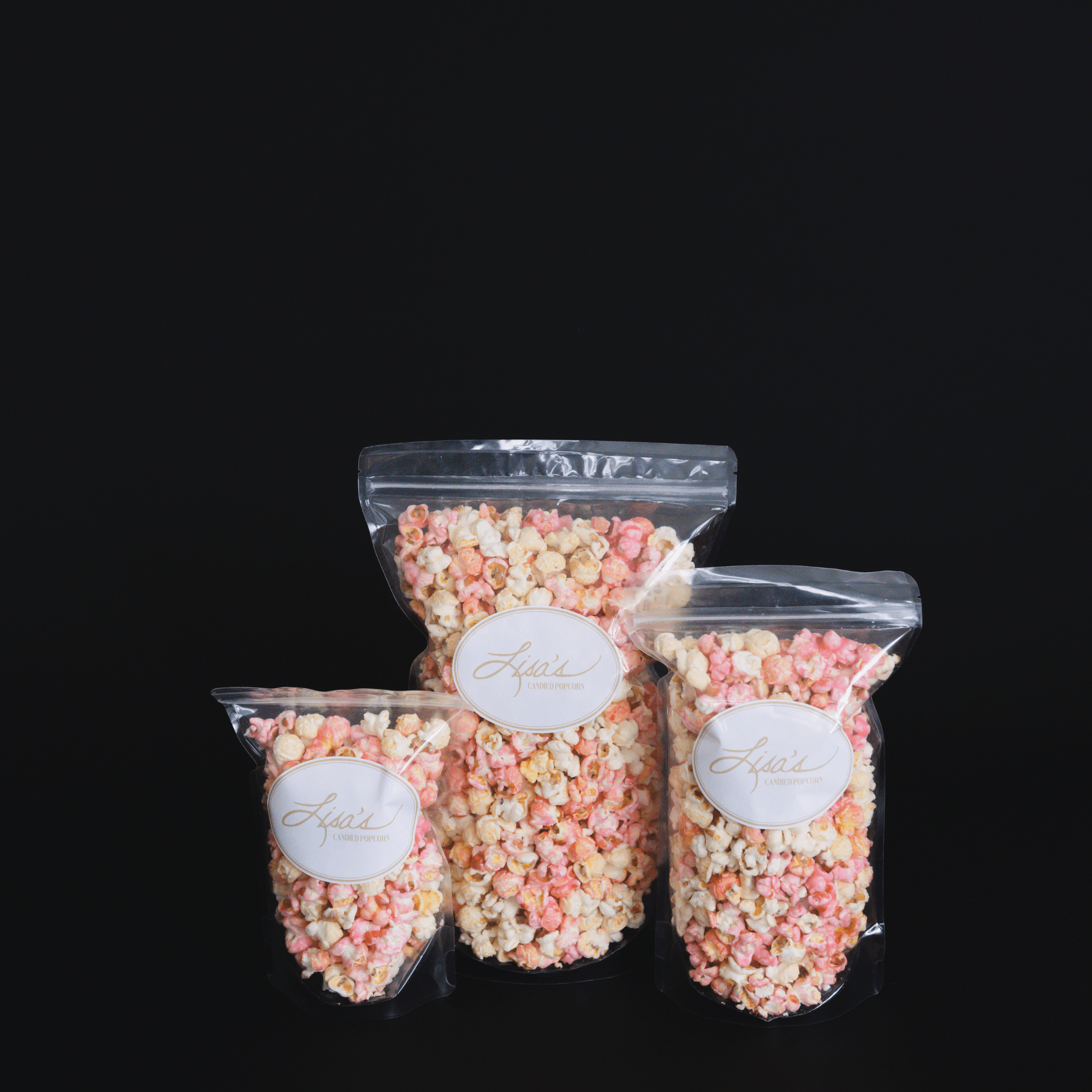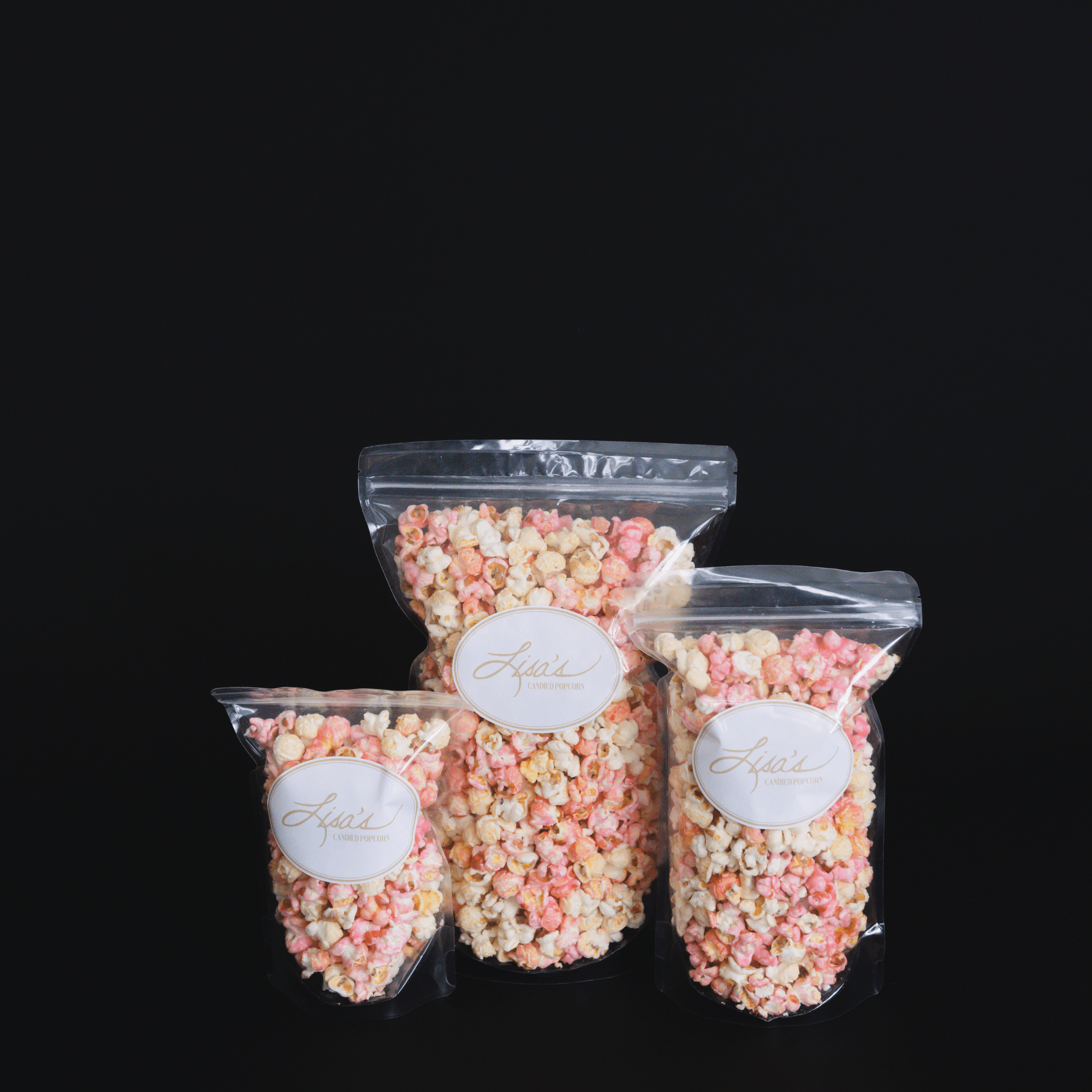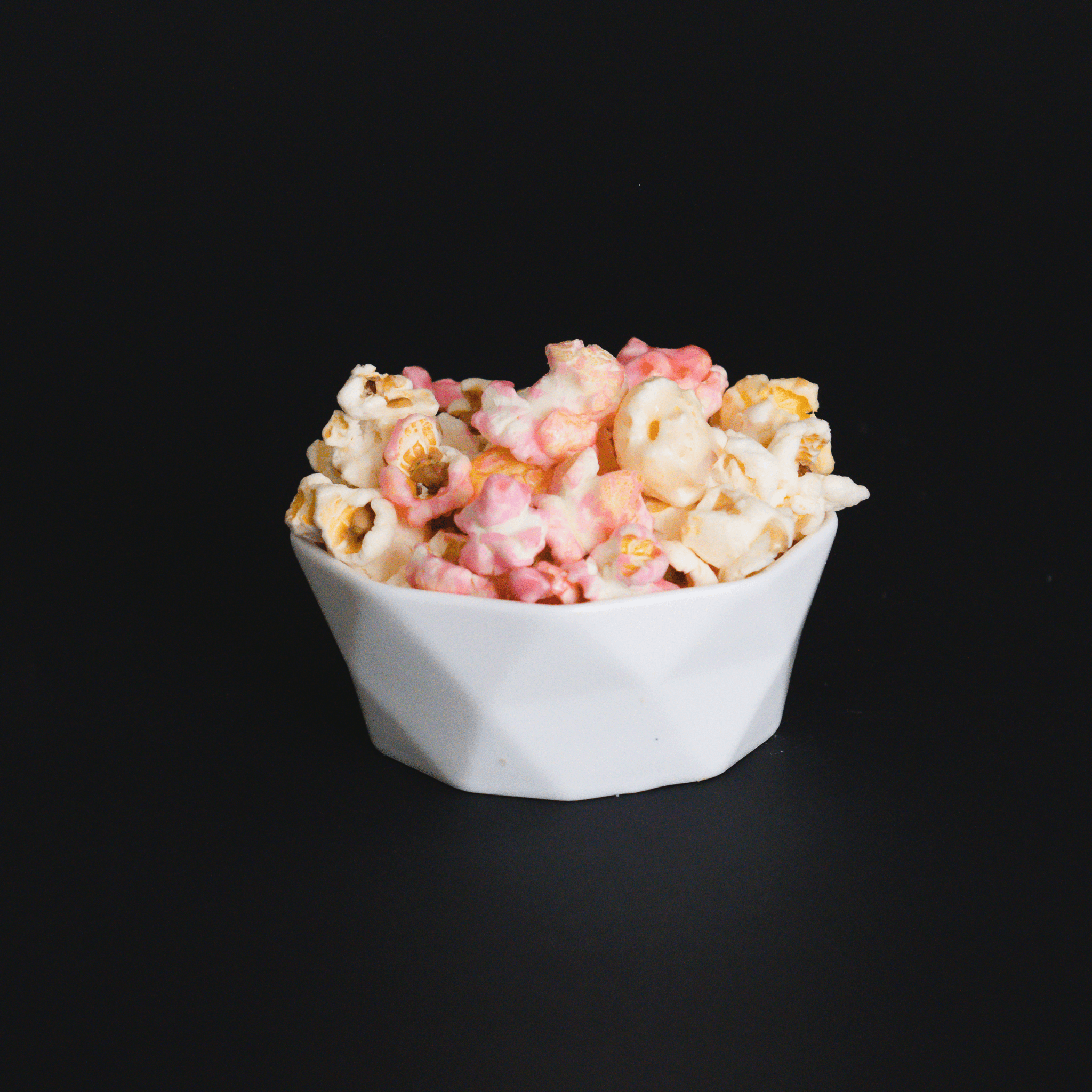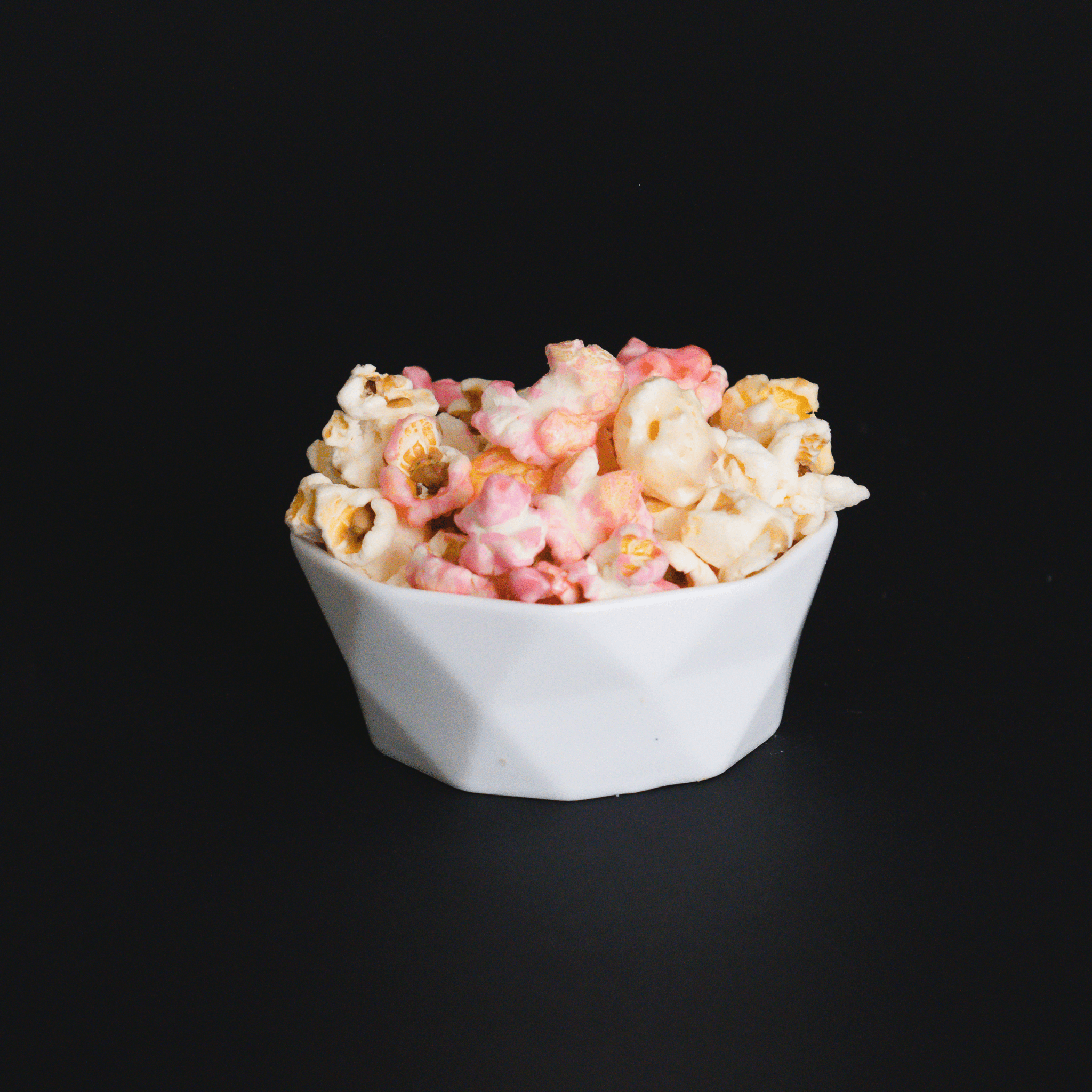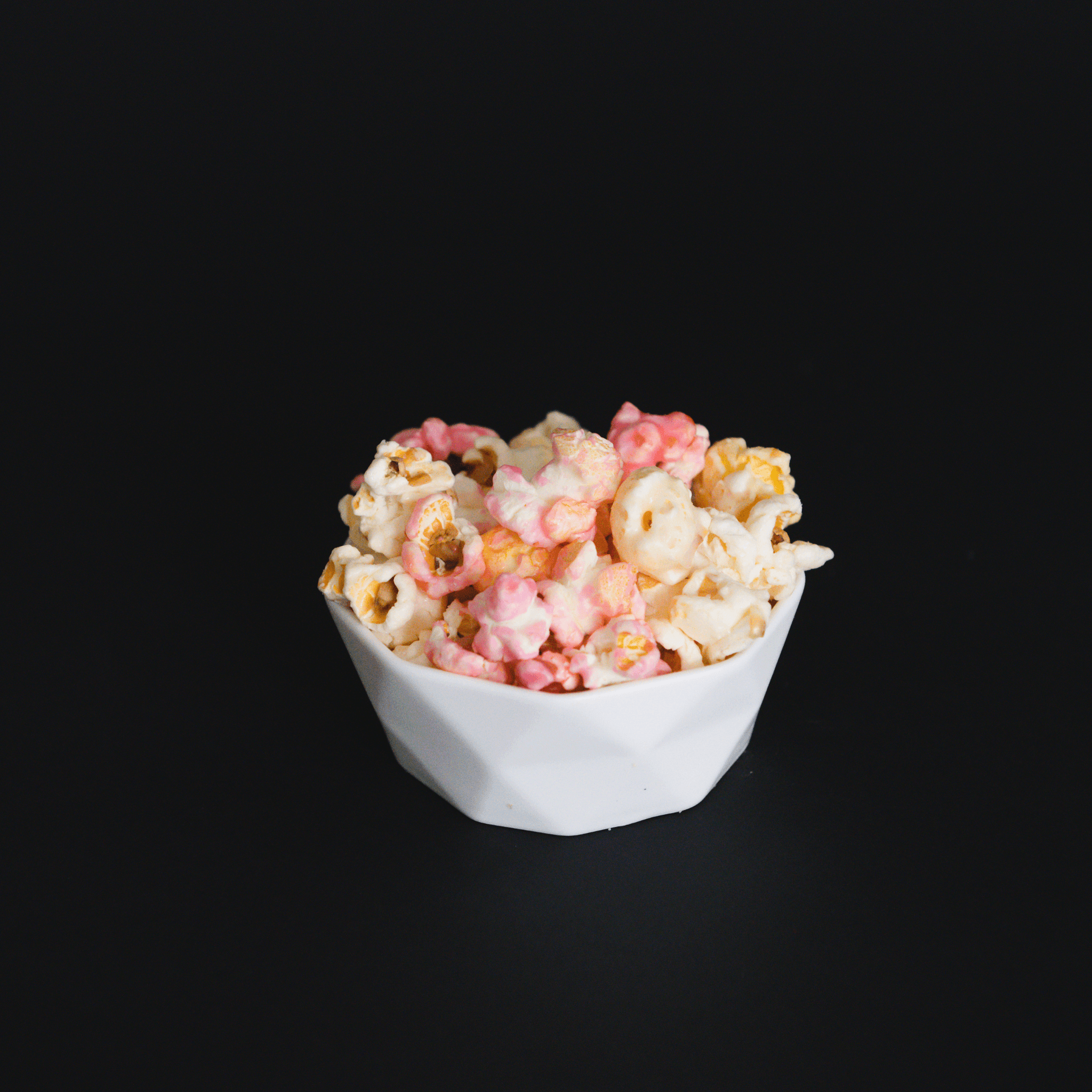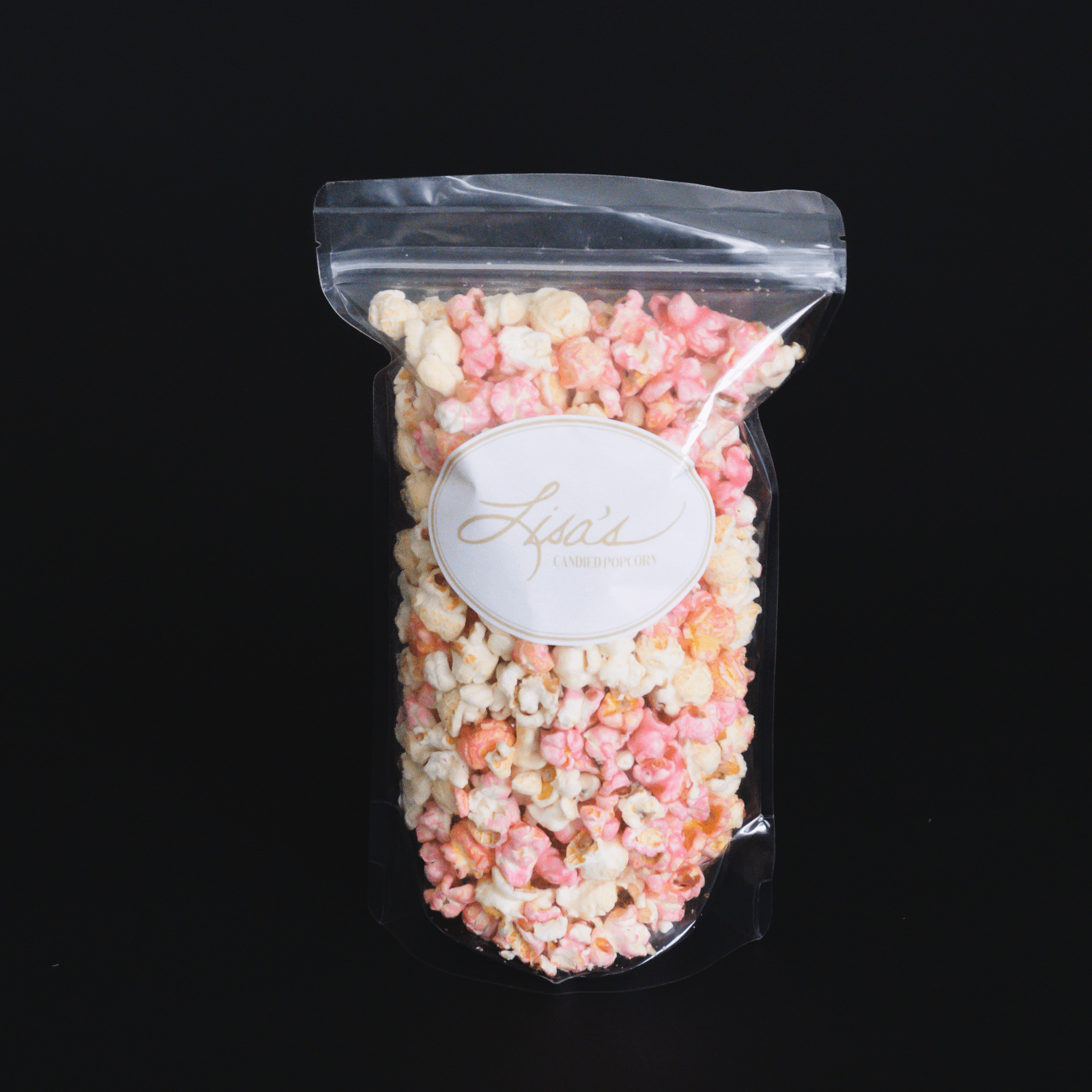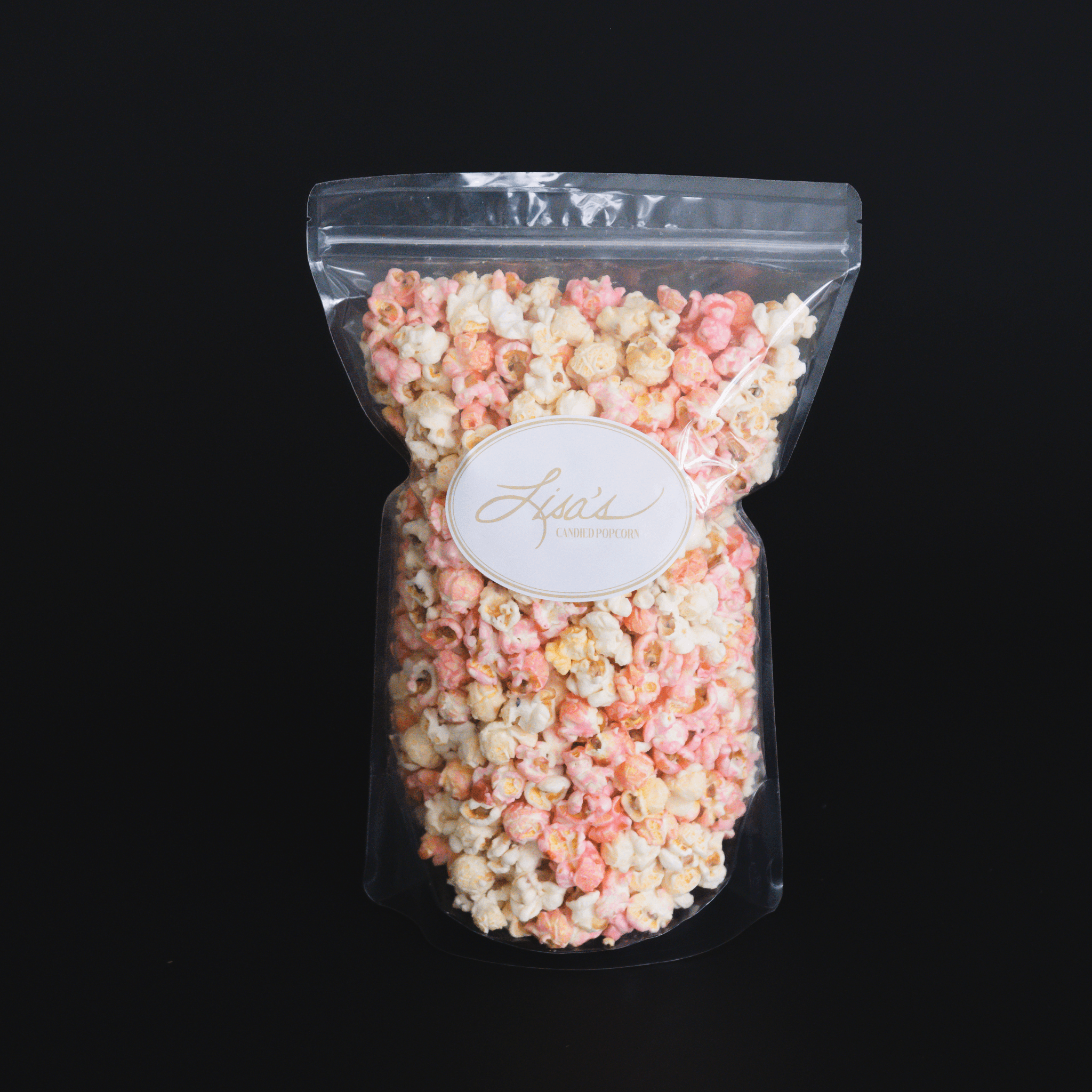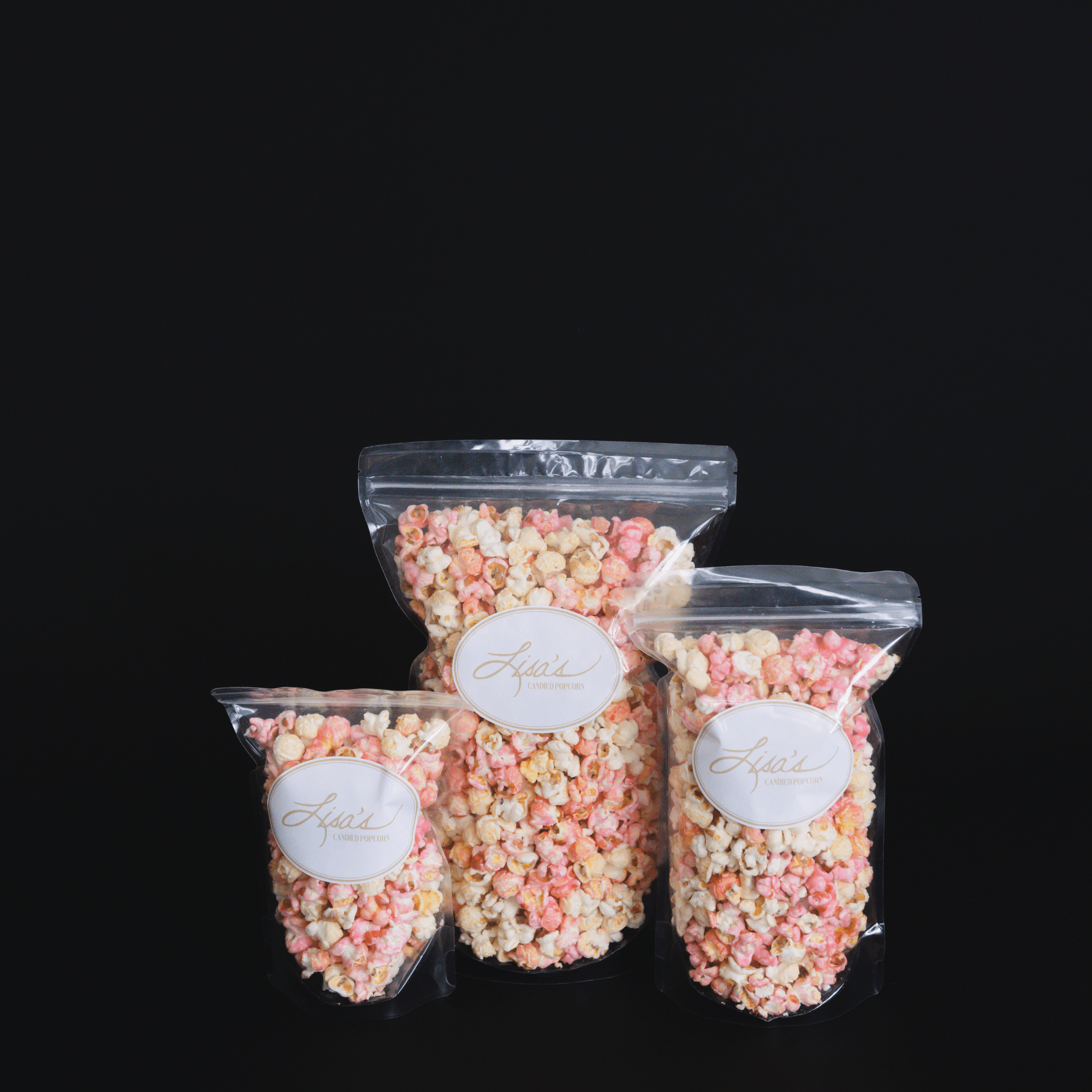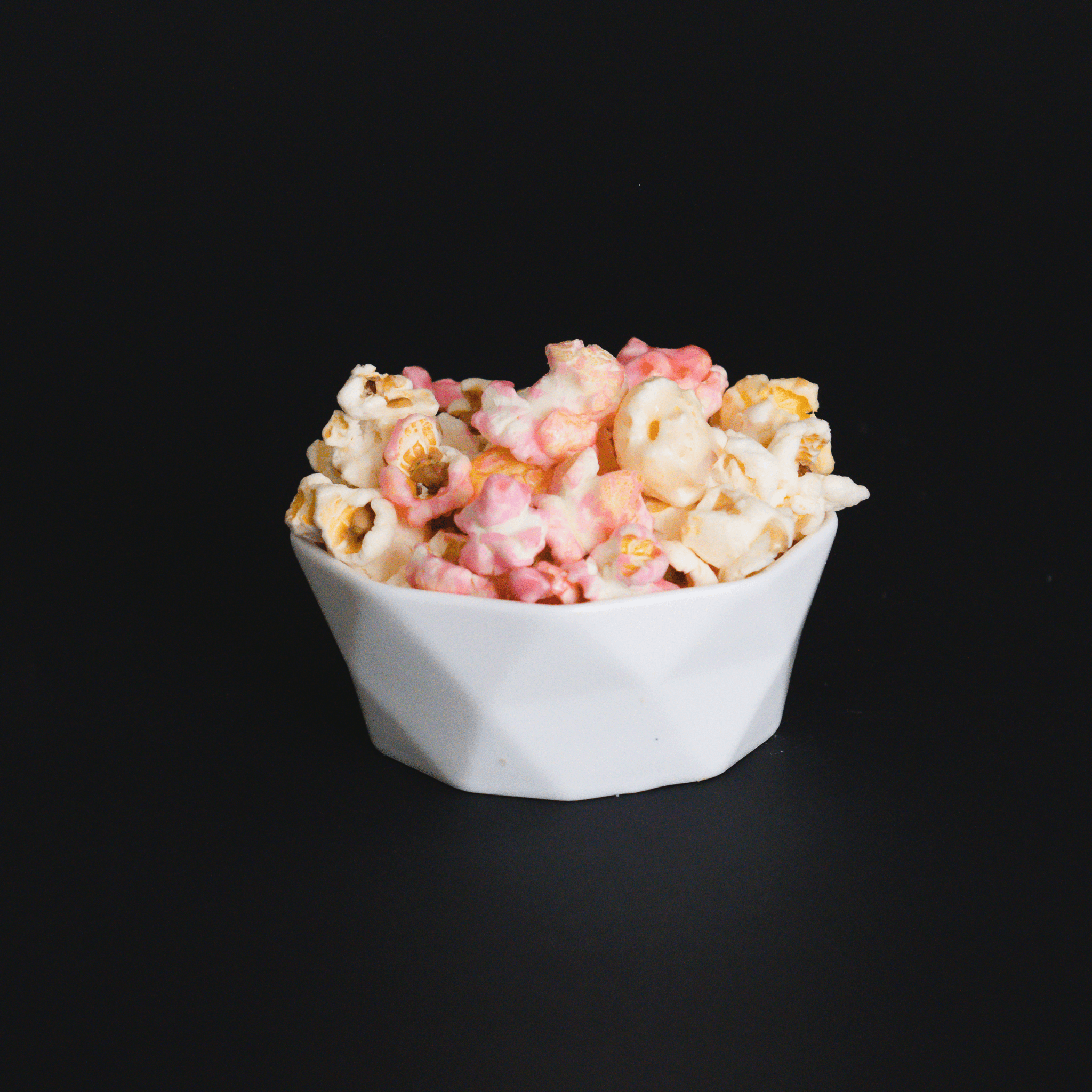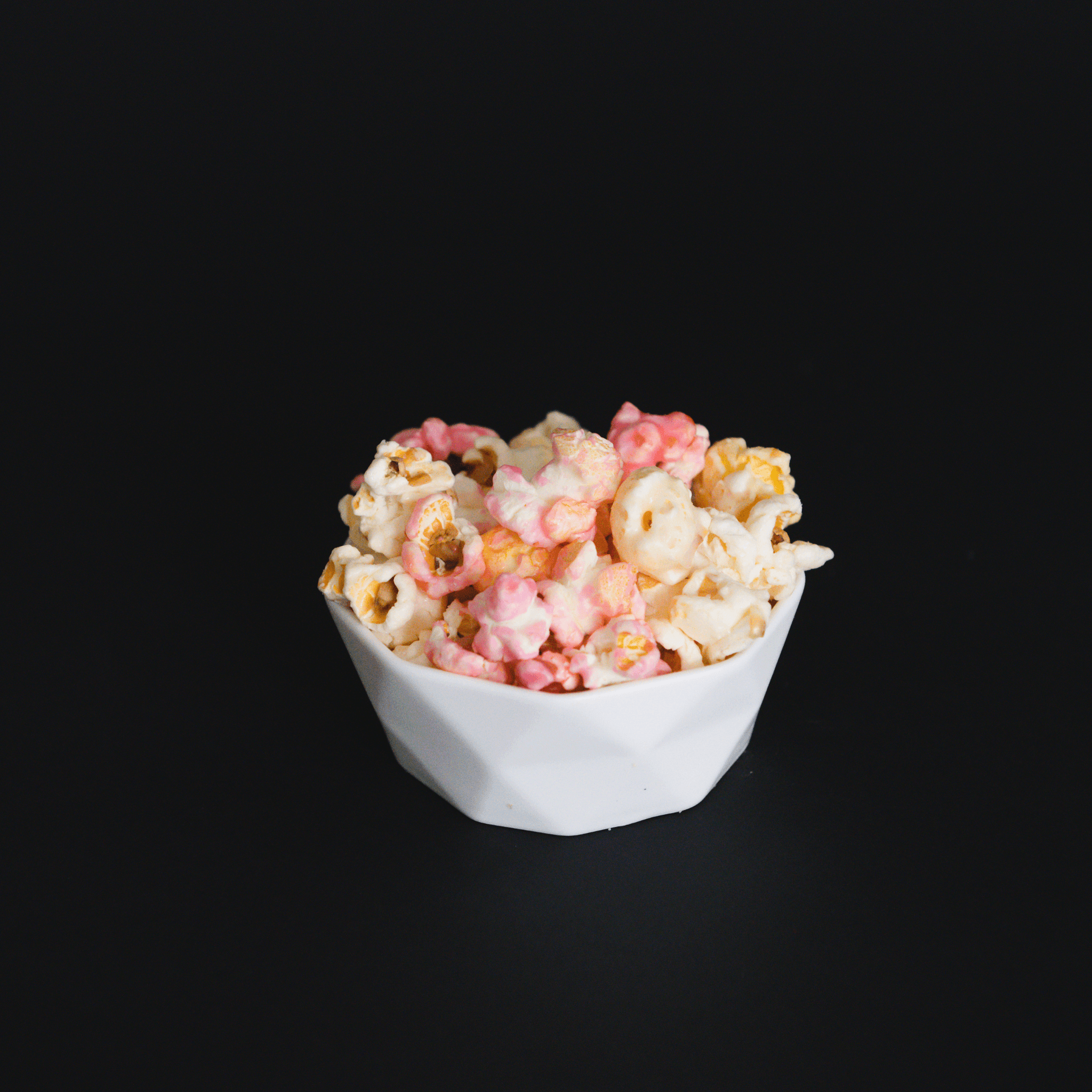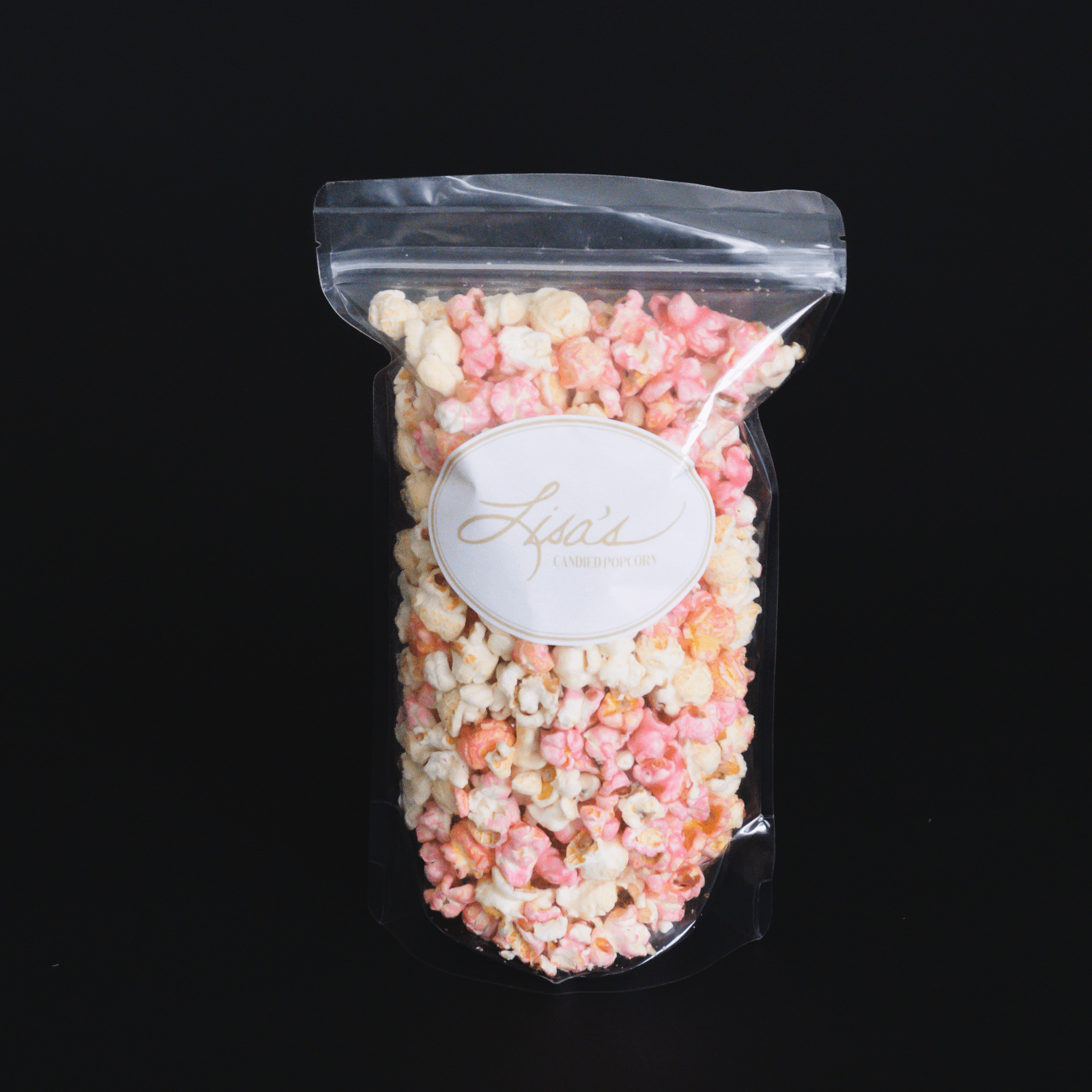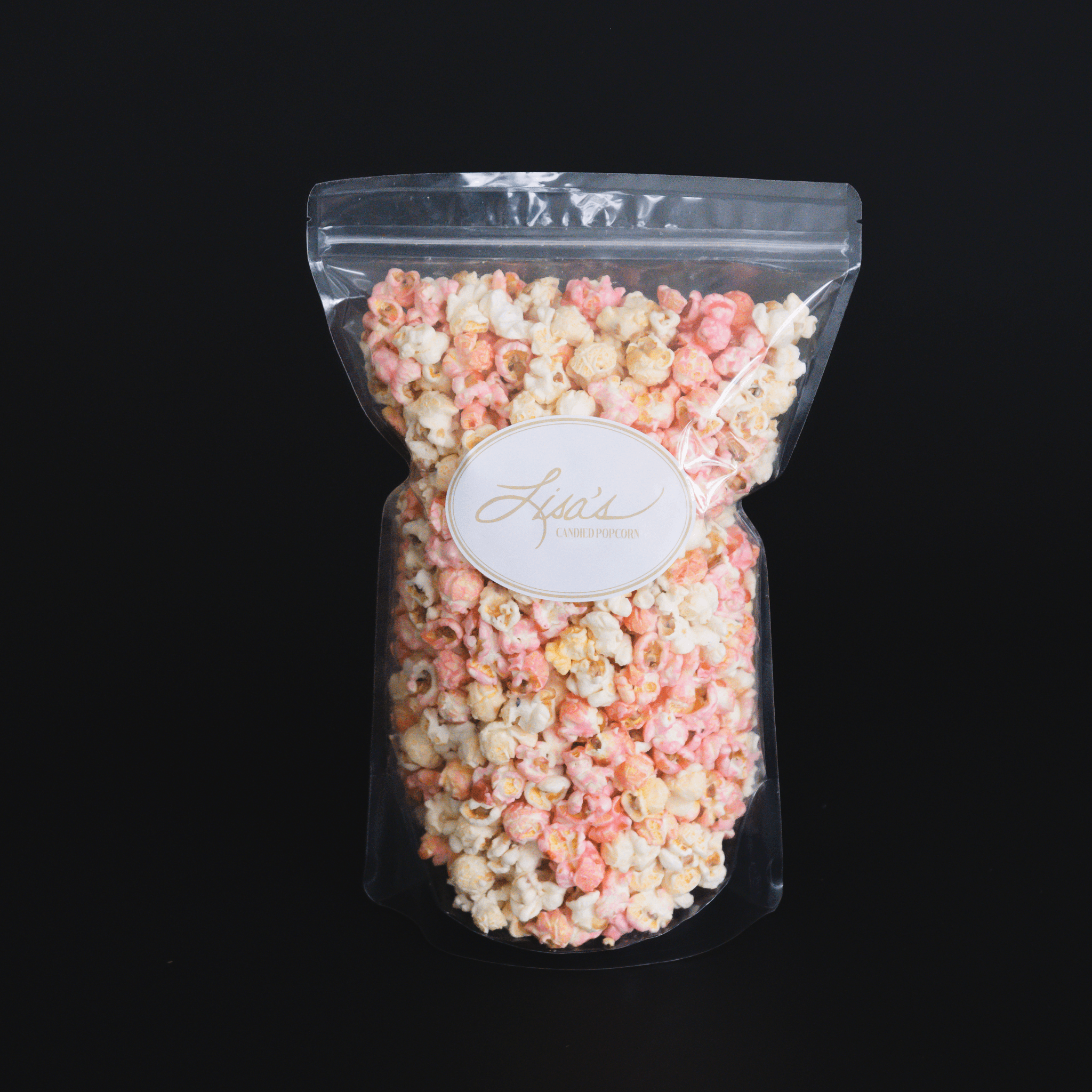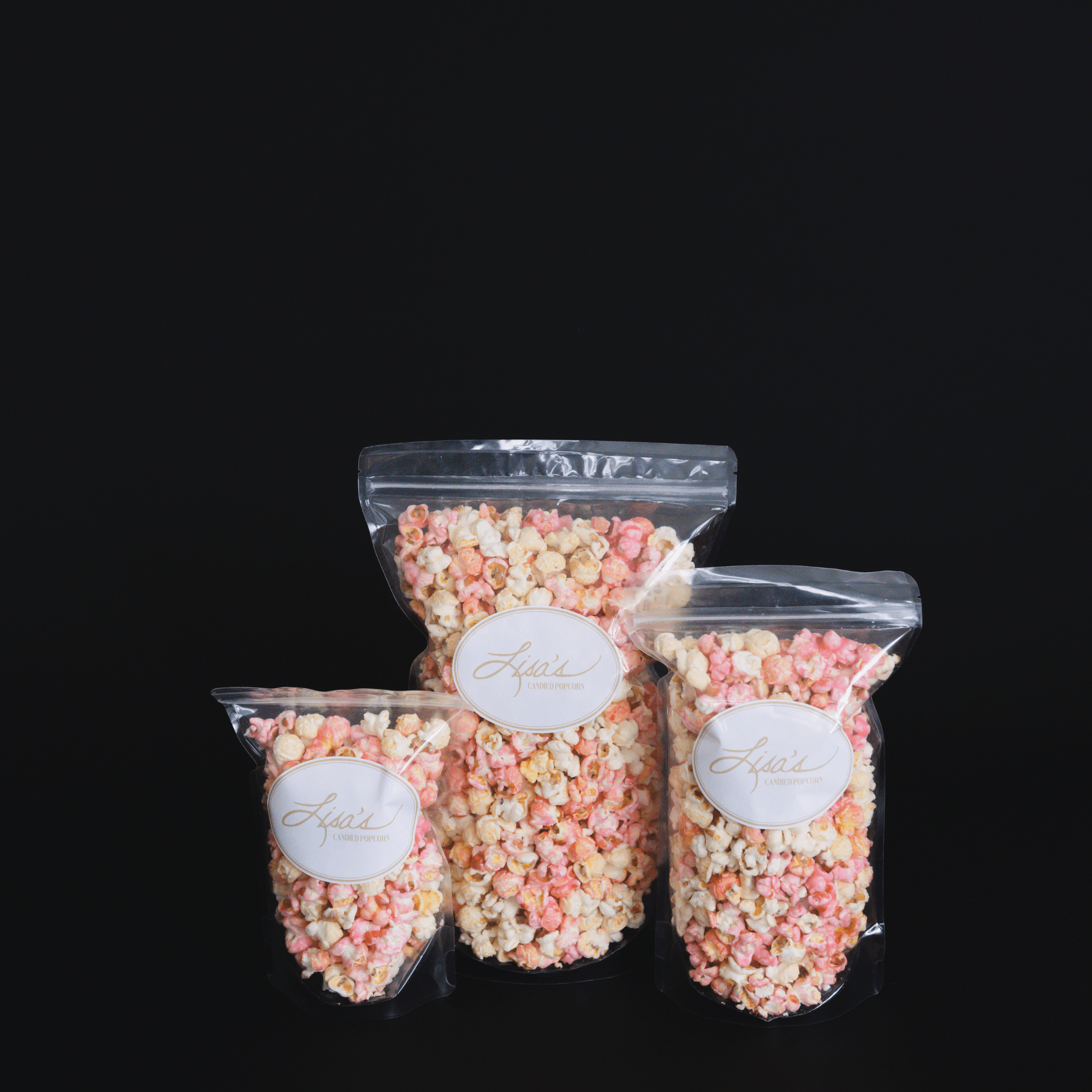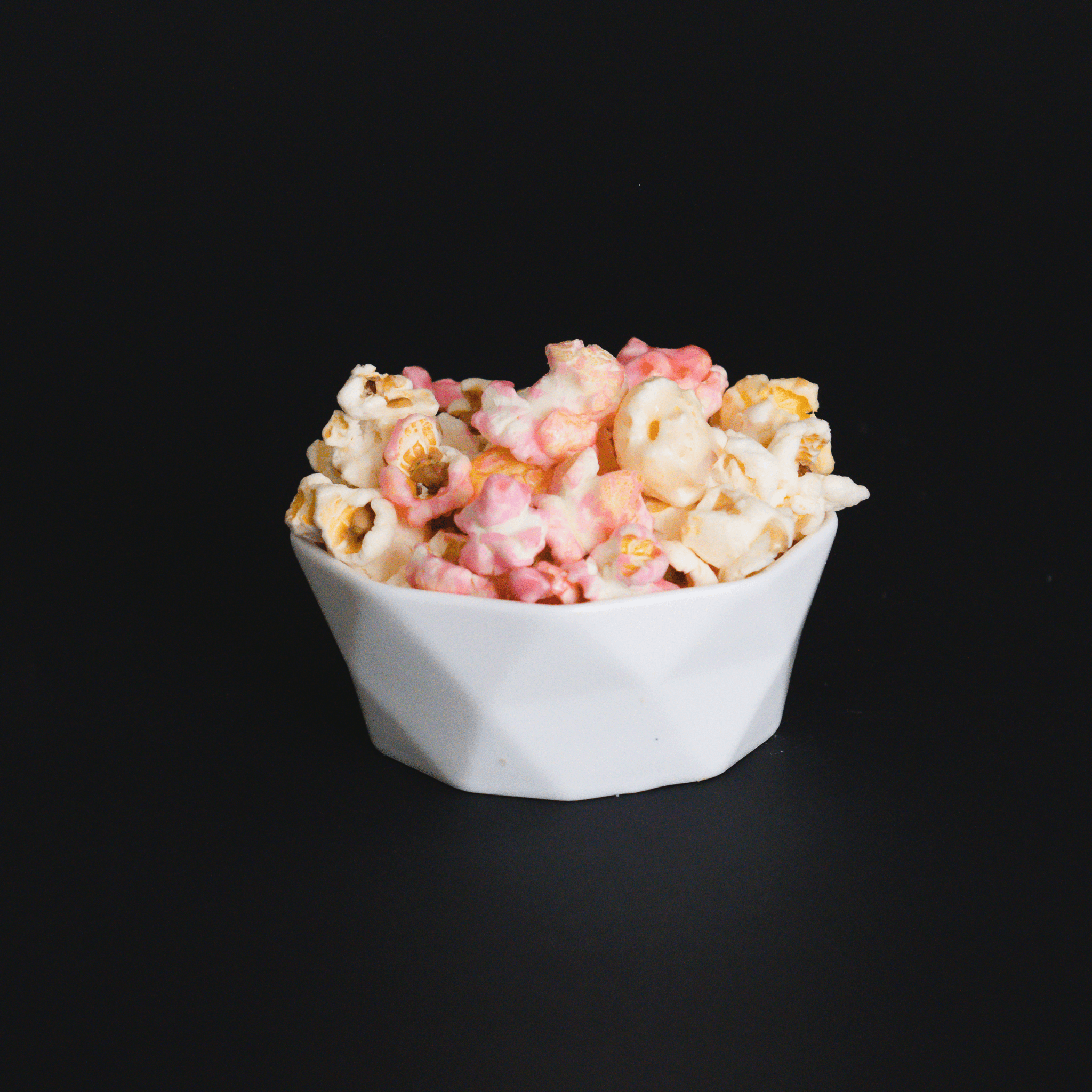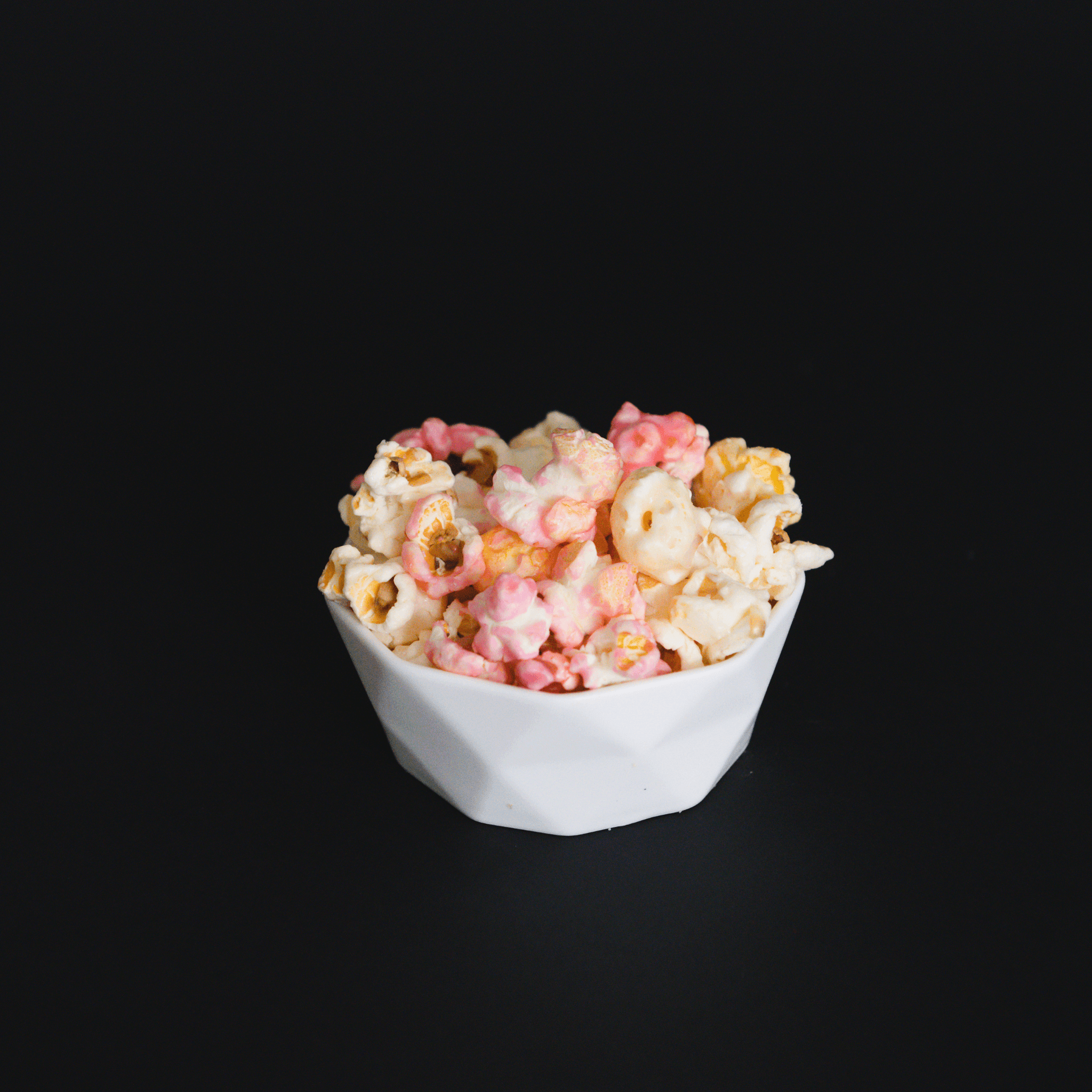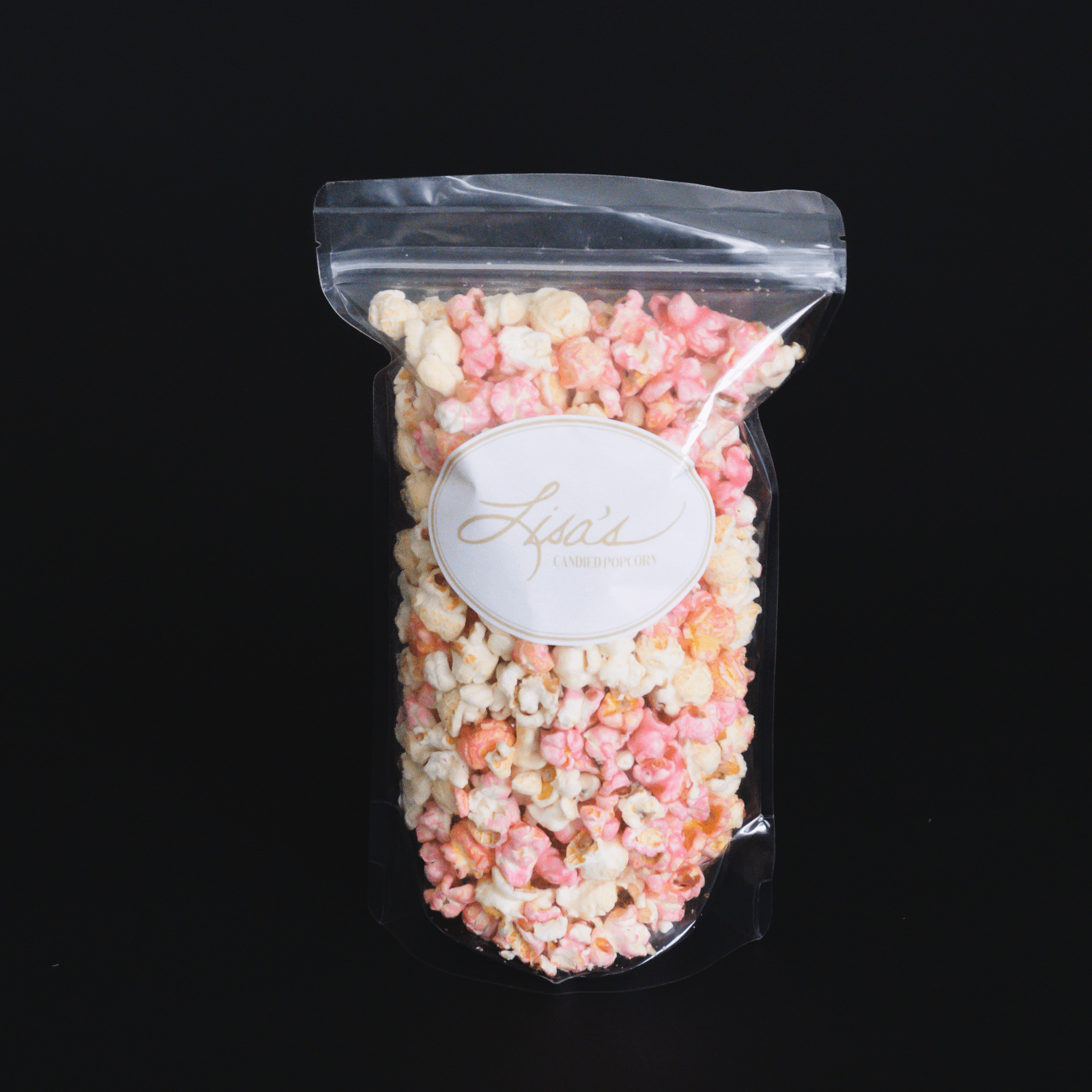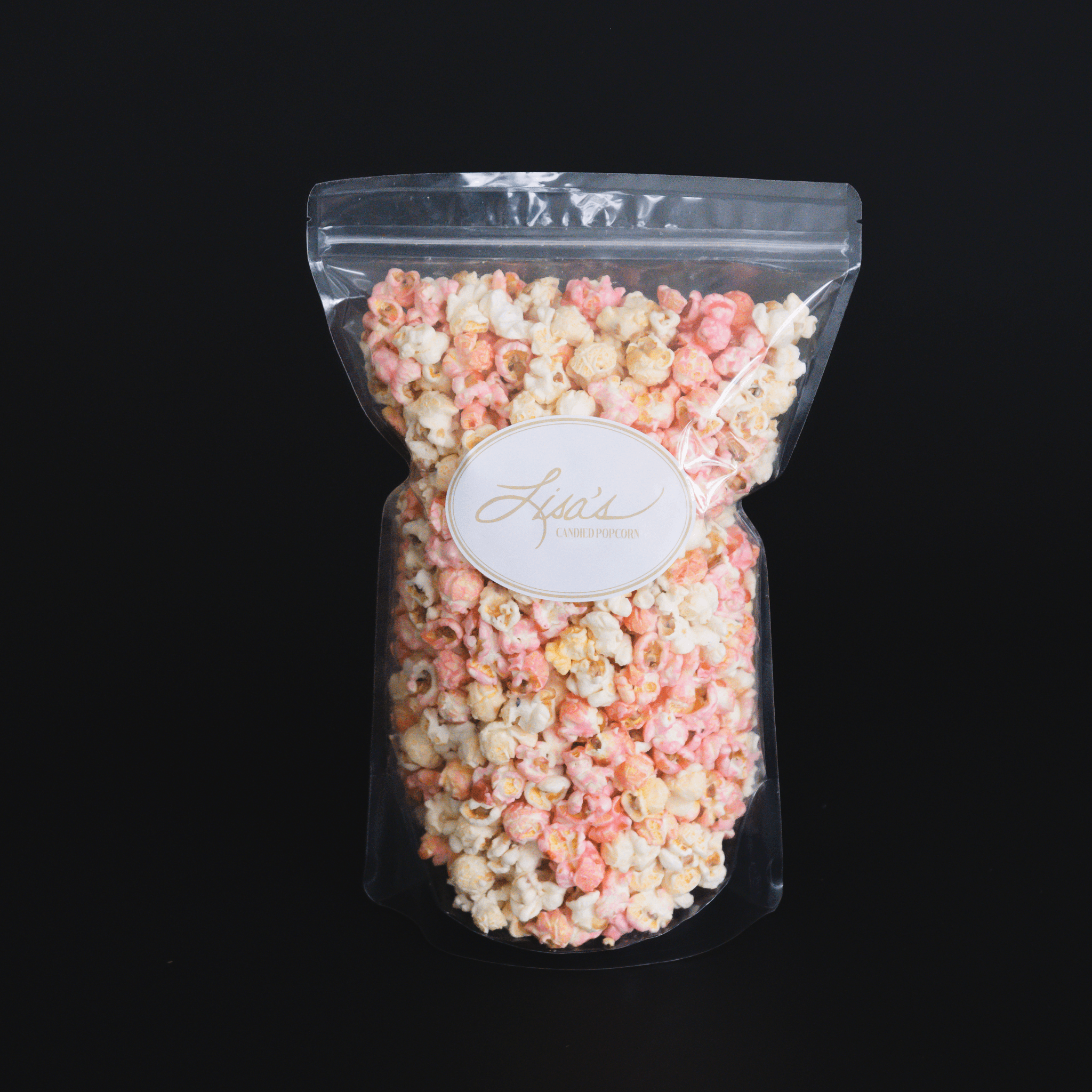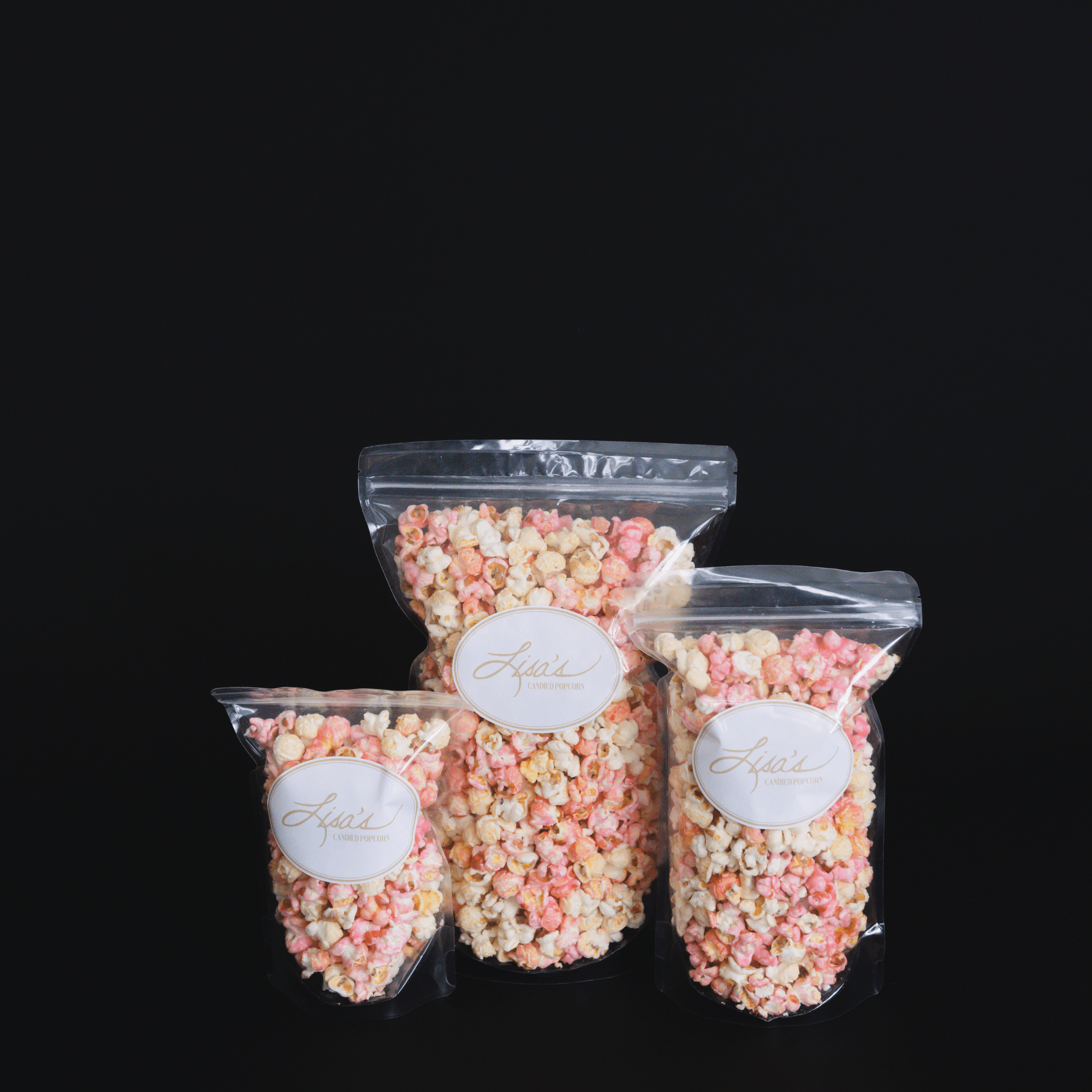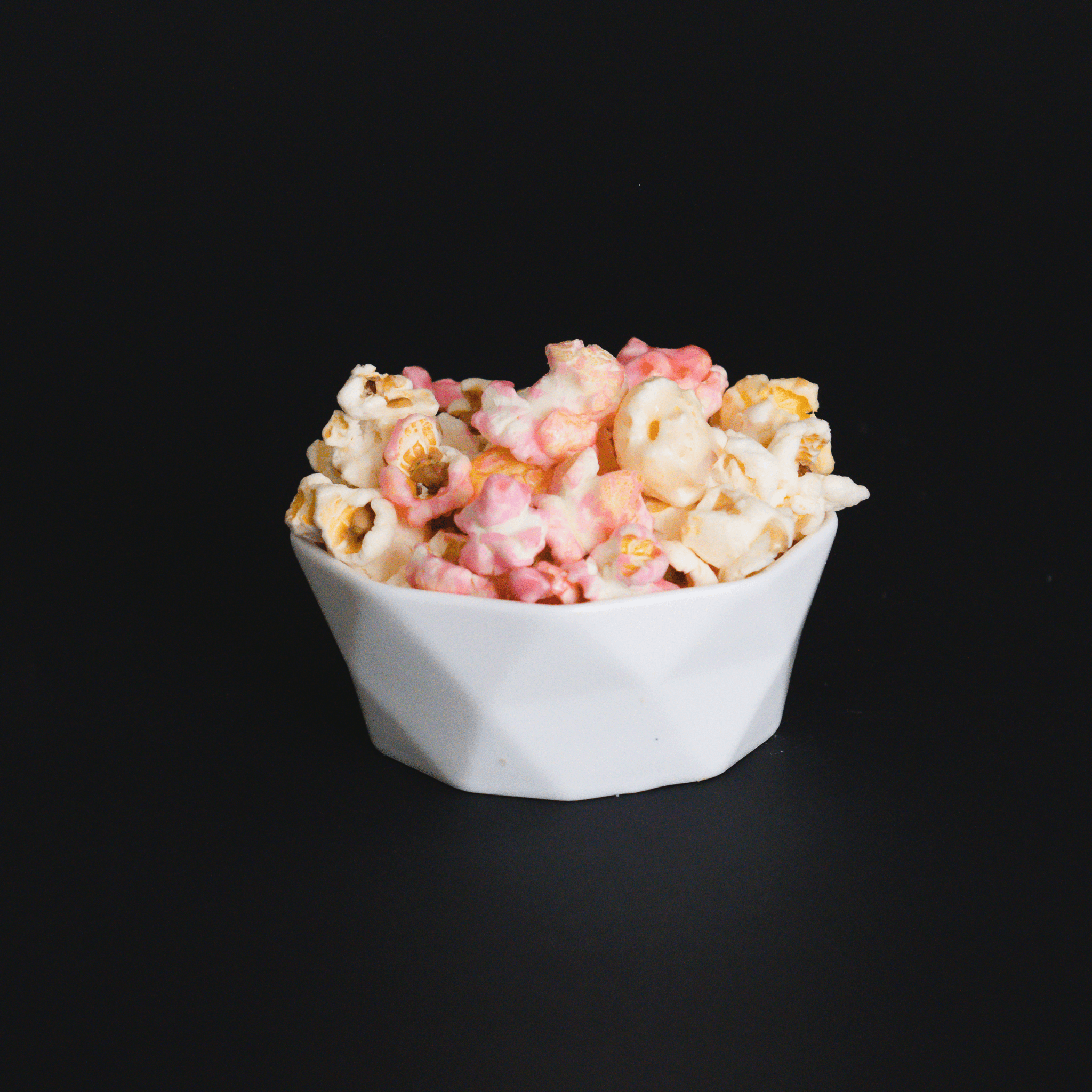 Sugar Cookie Popcorn
Crispy and crunchy, our pink sugar cookie popcorn is a sweet treat you won't be able to resist.
This popcorn is made with crunchy pink and vanilla candied popcorn, a hint of pink sugar cookie flavoring.
Perfect for a special occasion or just because, this delicious snack will satisfy your sweet tooth and bring a smile to your face. Enjoy this unique treat that's sure to be a hit with family and friends. 
Snack size contains approx. 3.5 cups
Share size contains approx. 7 cups
Celebrate size contains approx. 15 cups