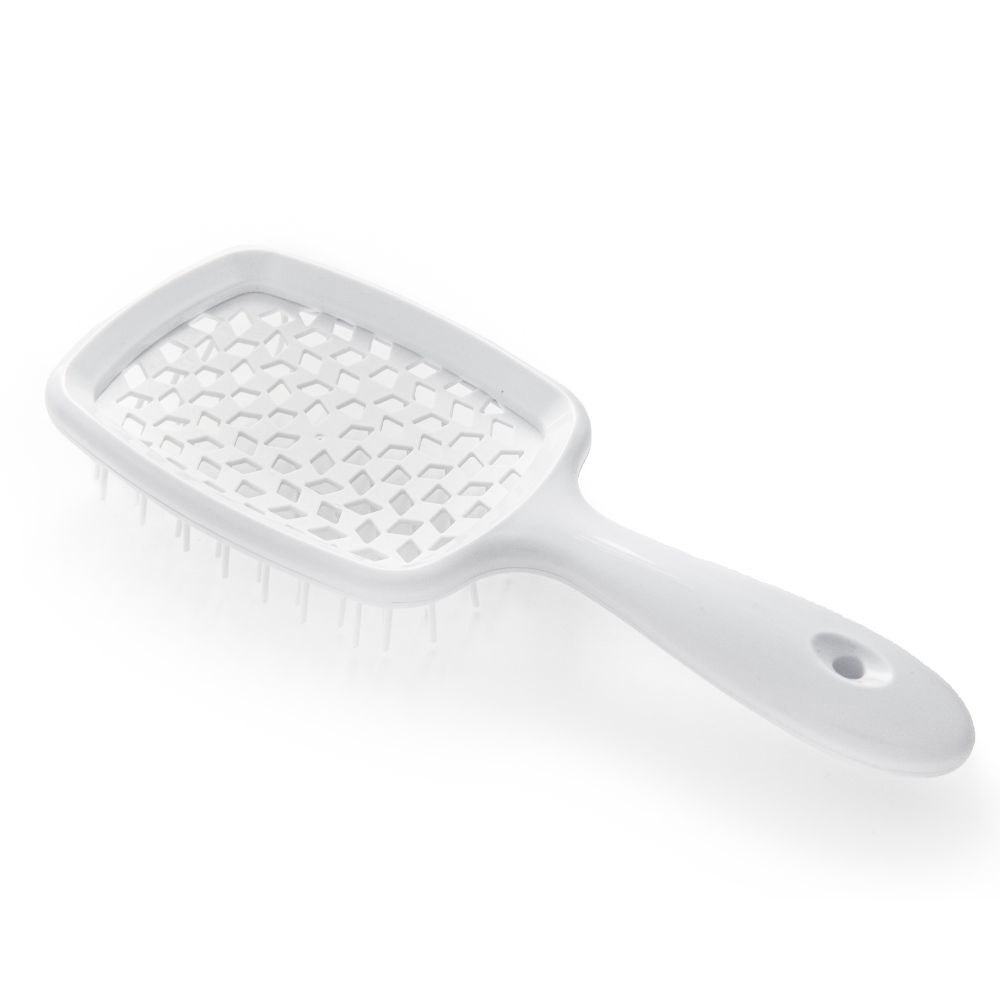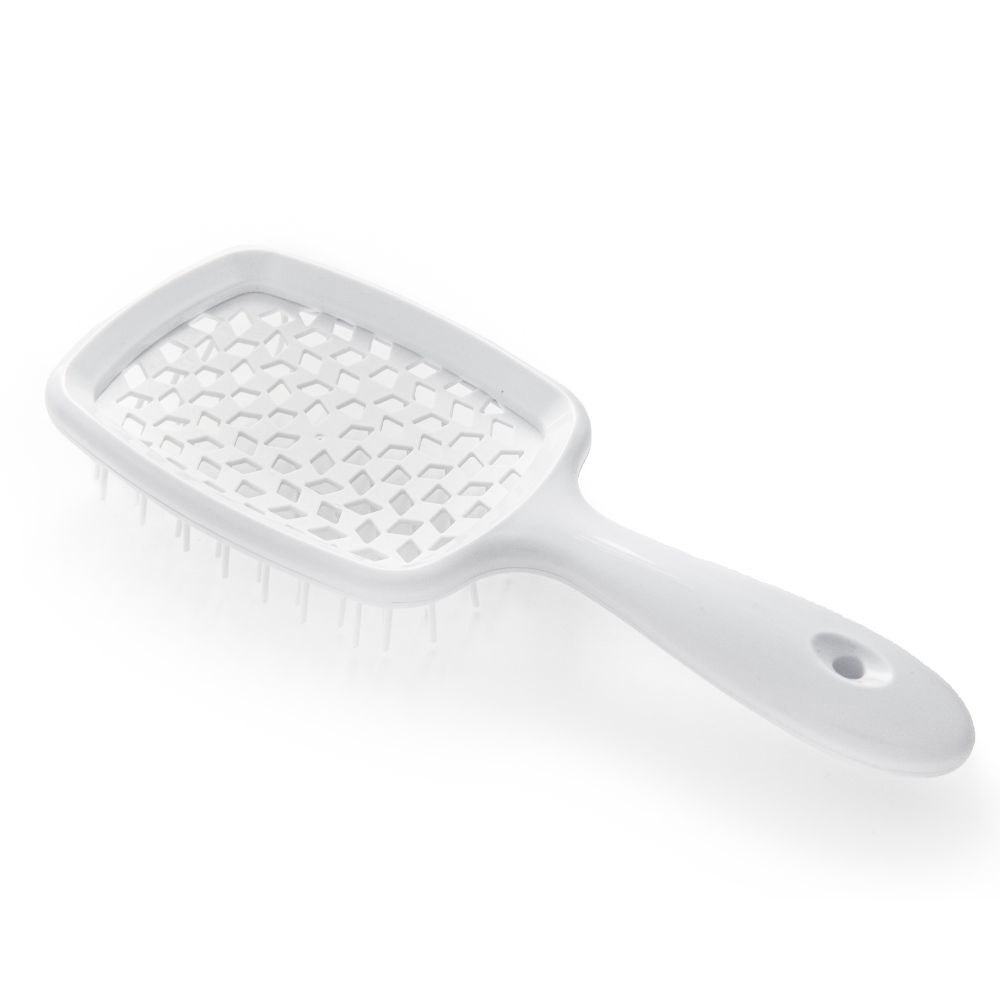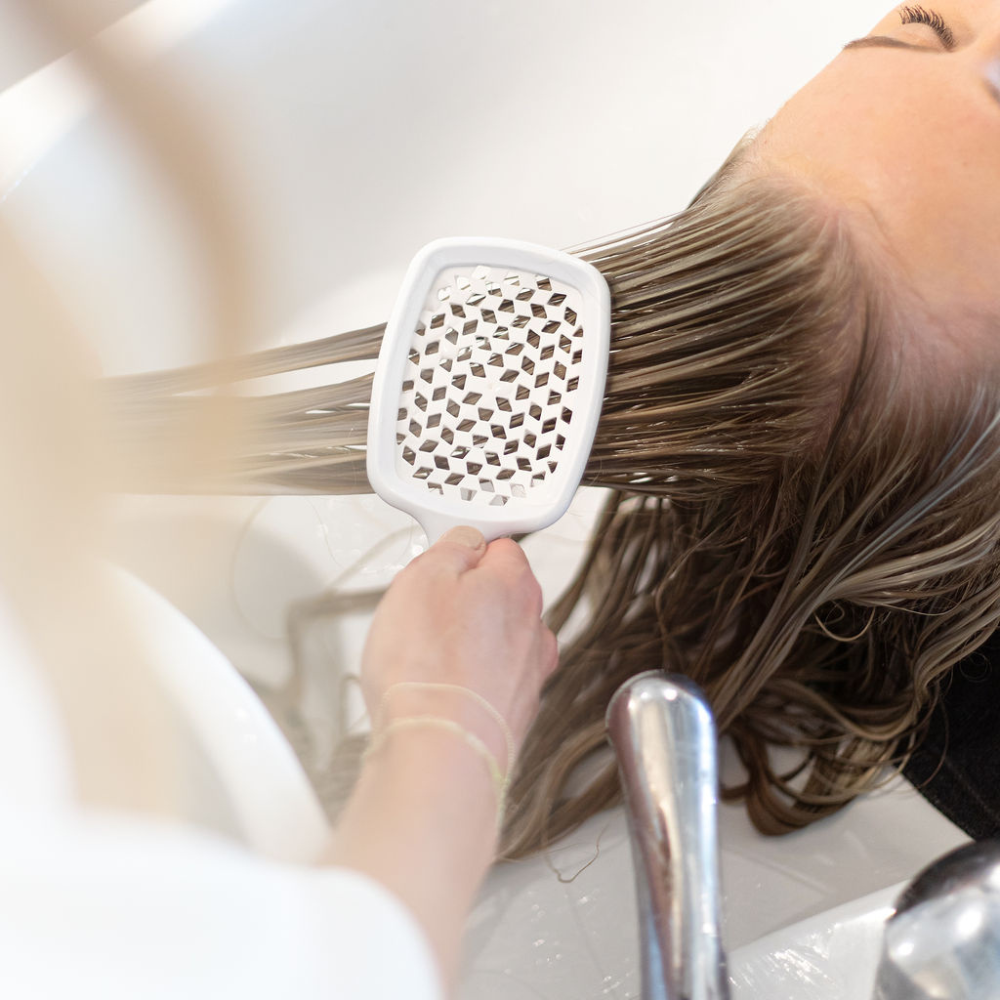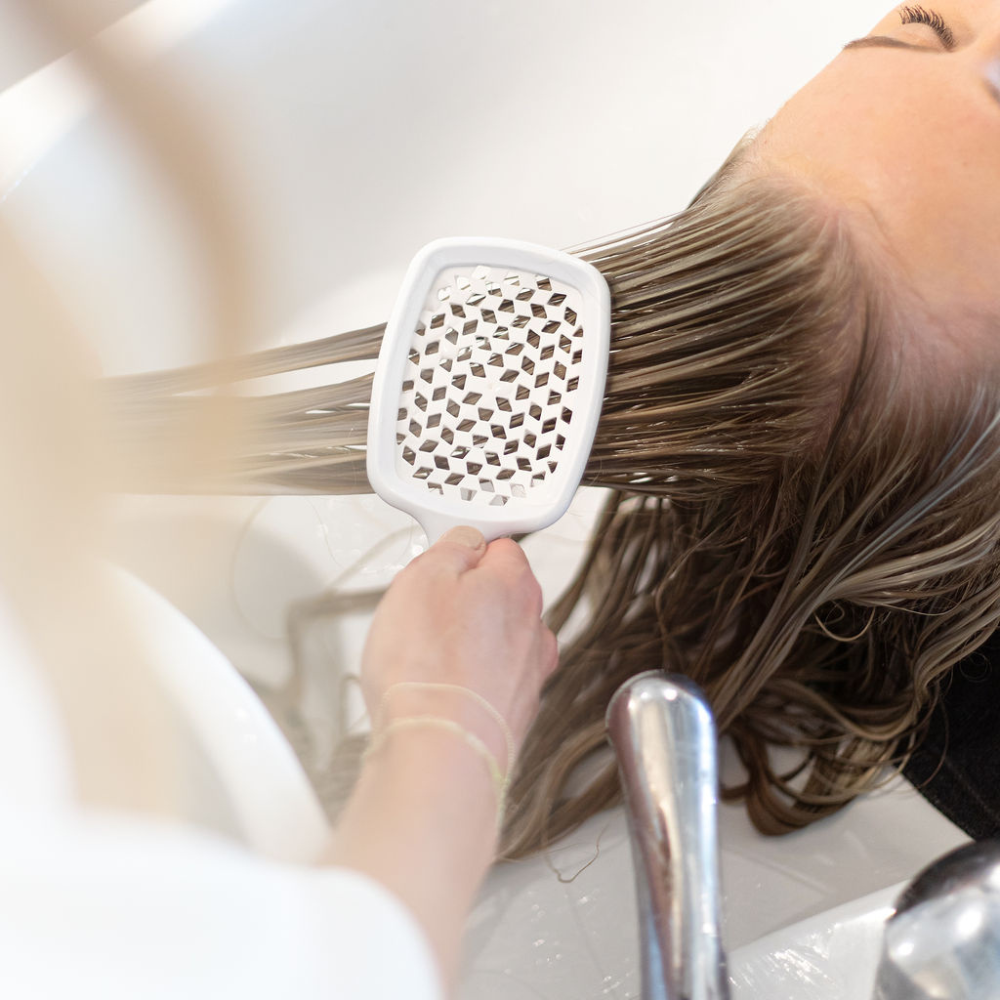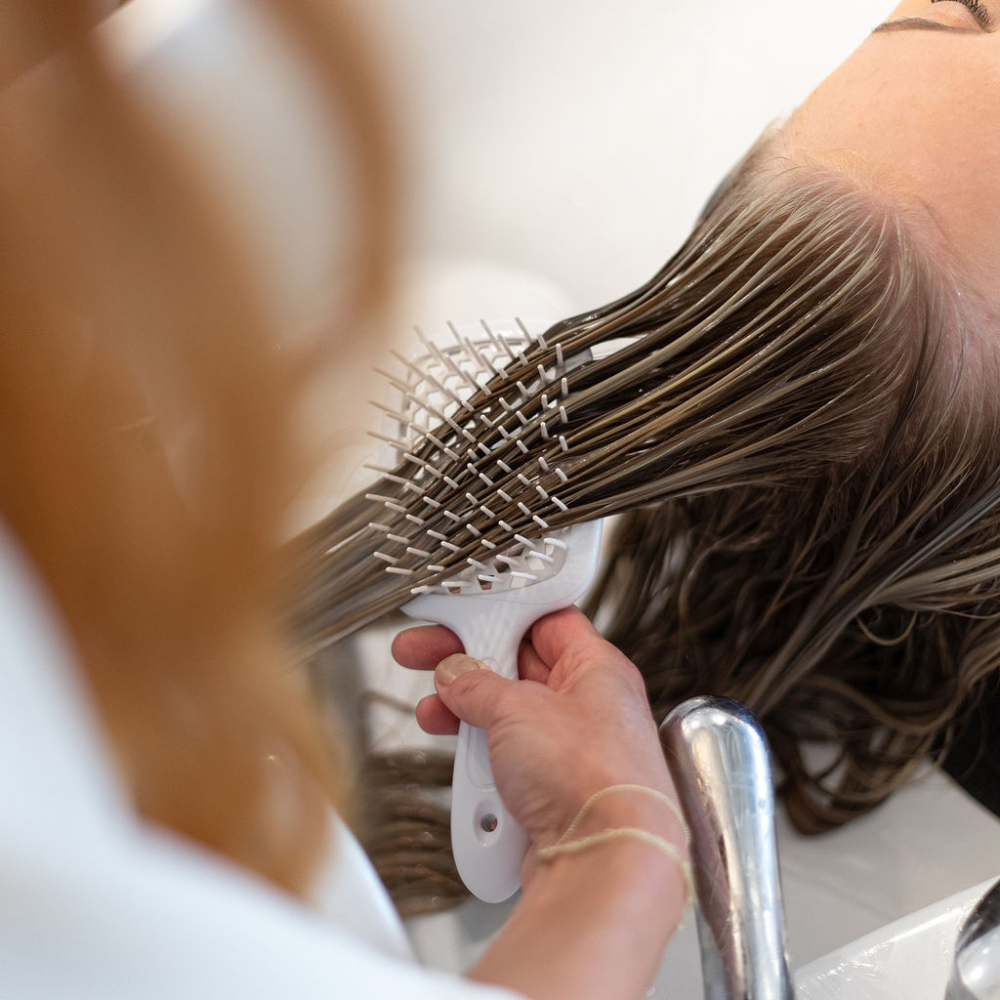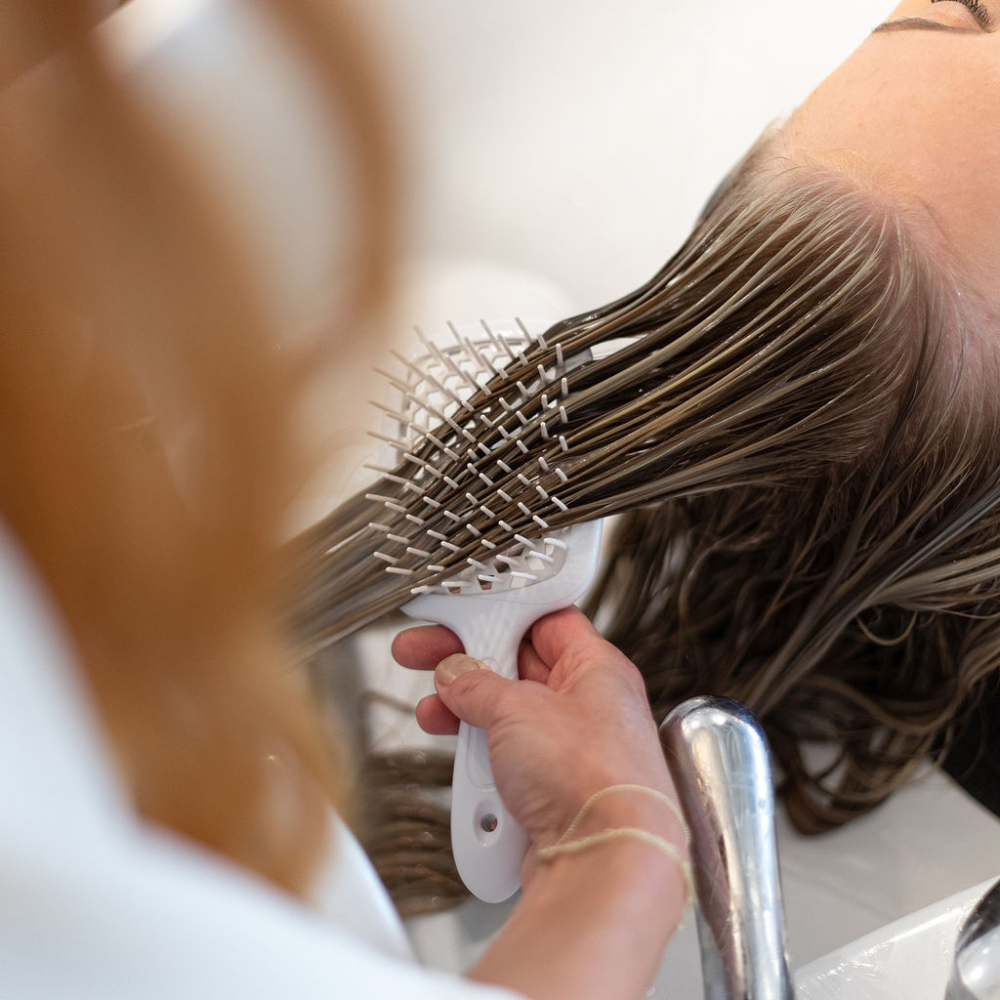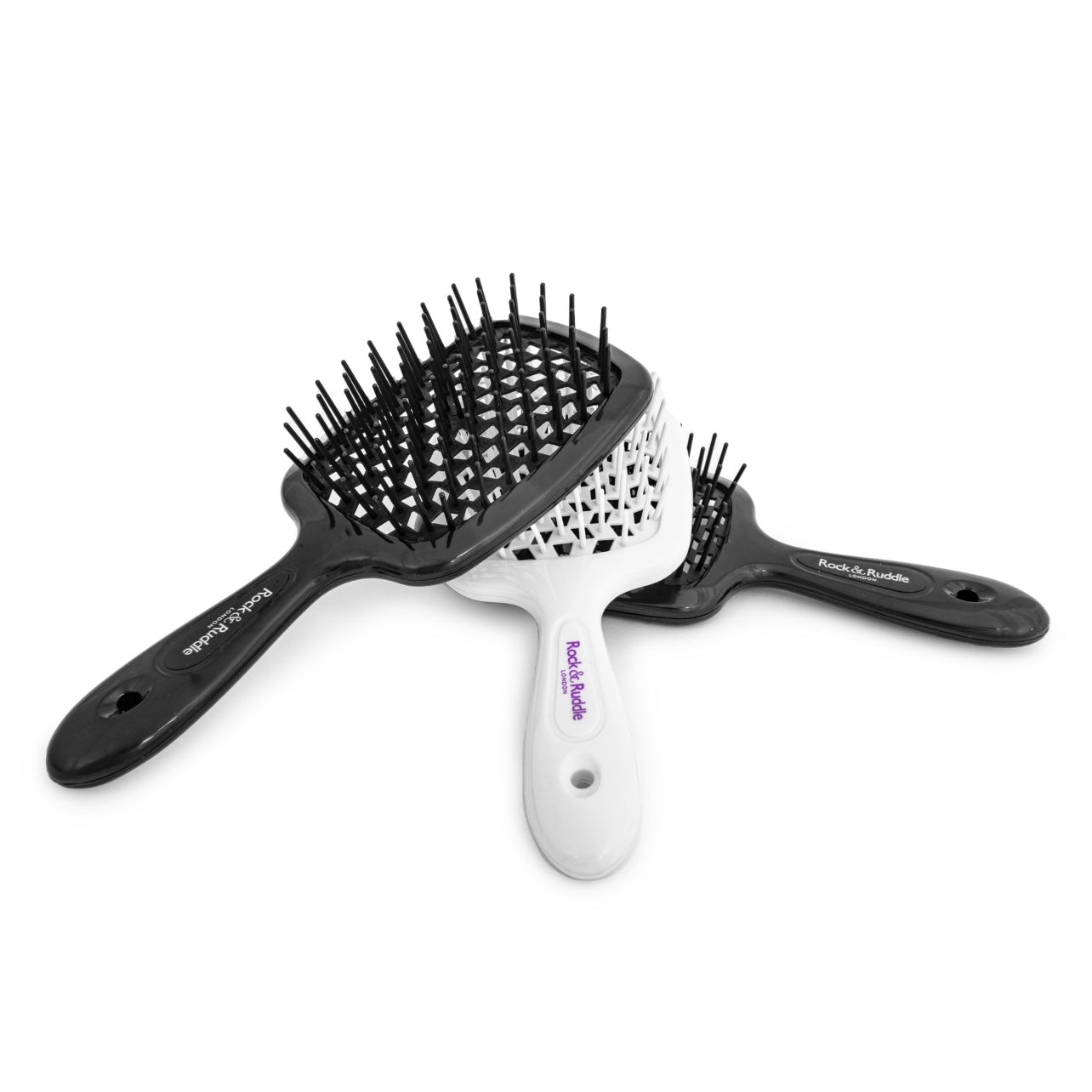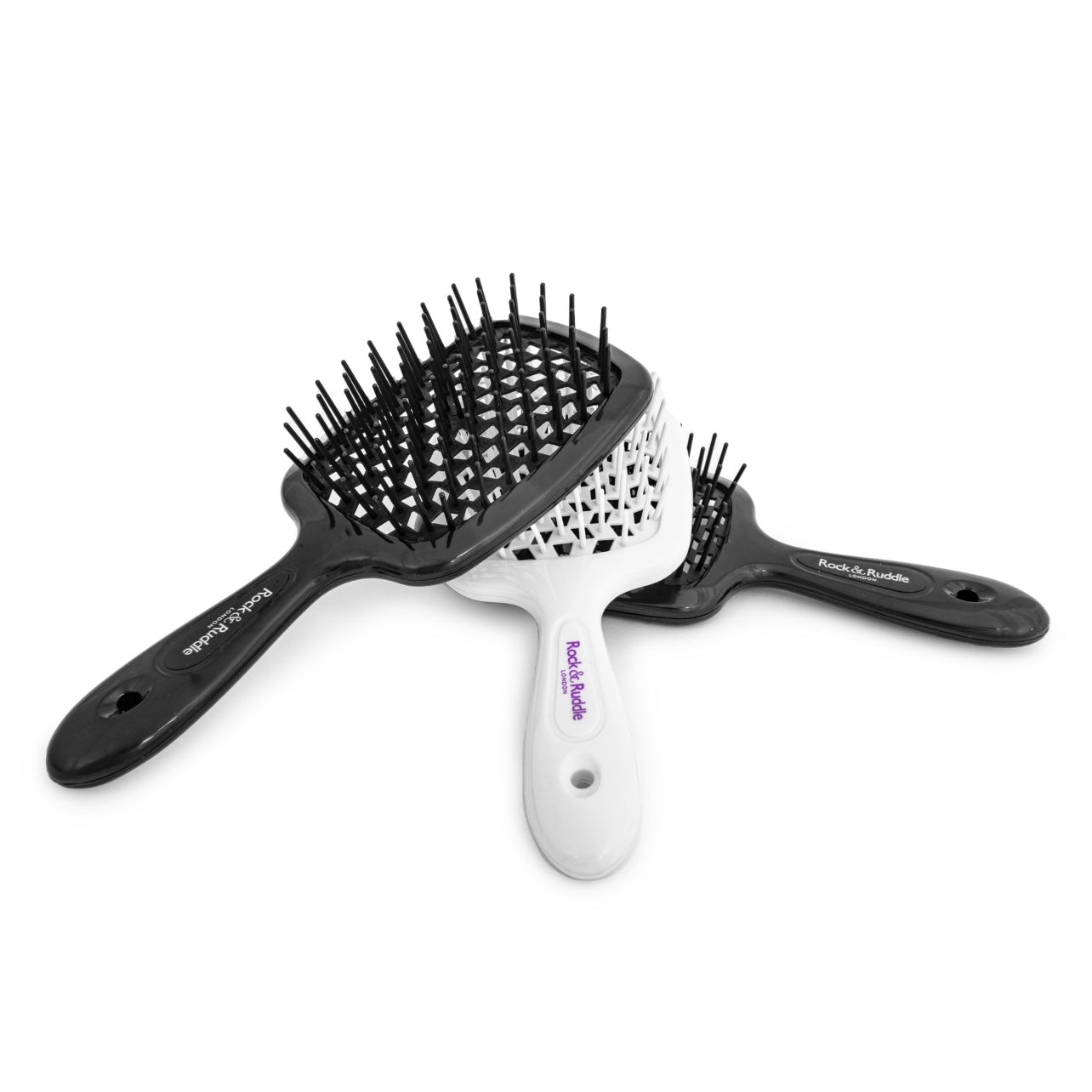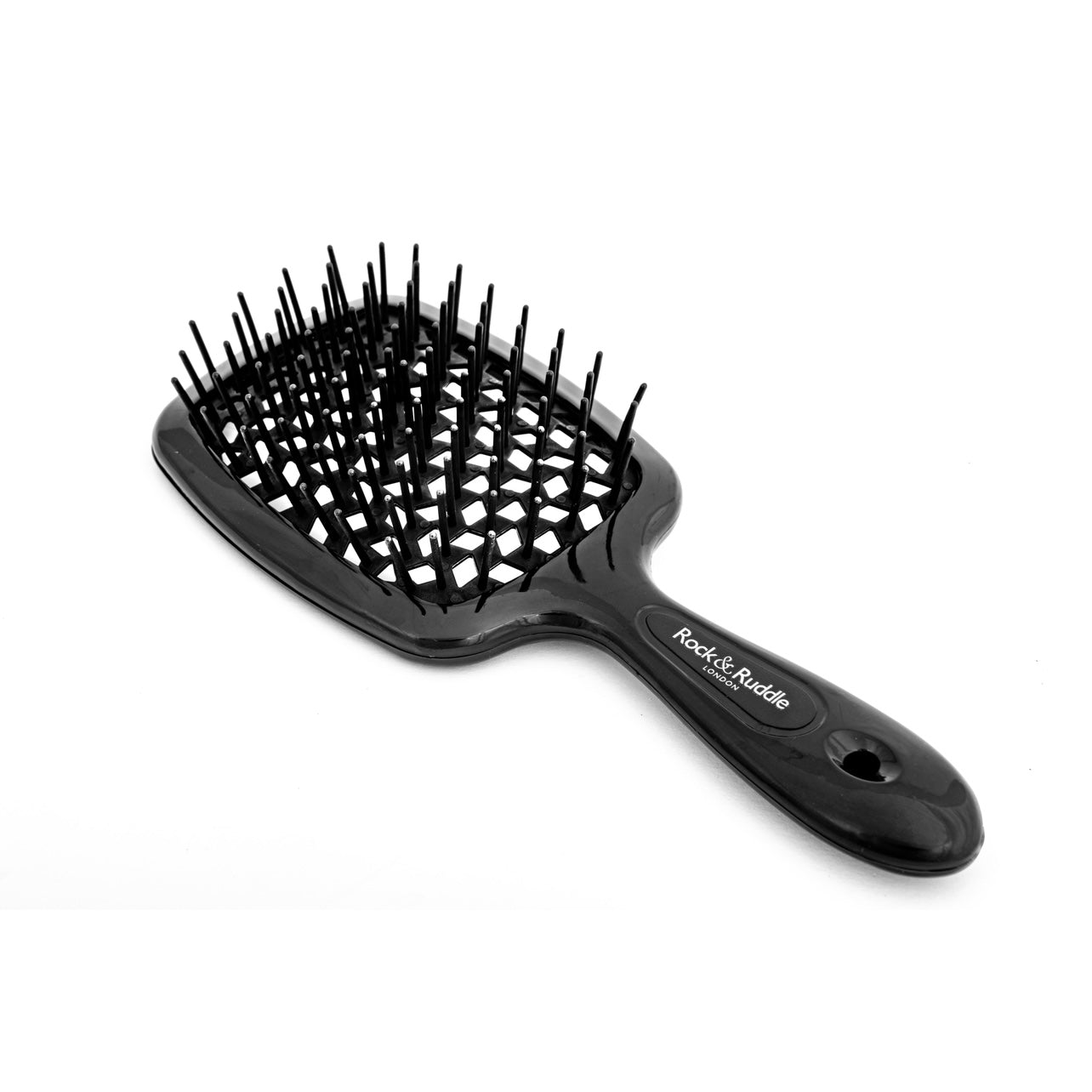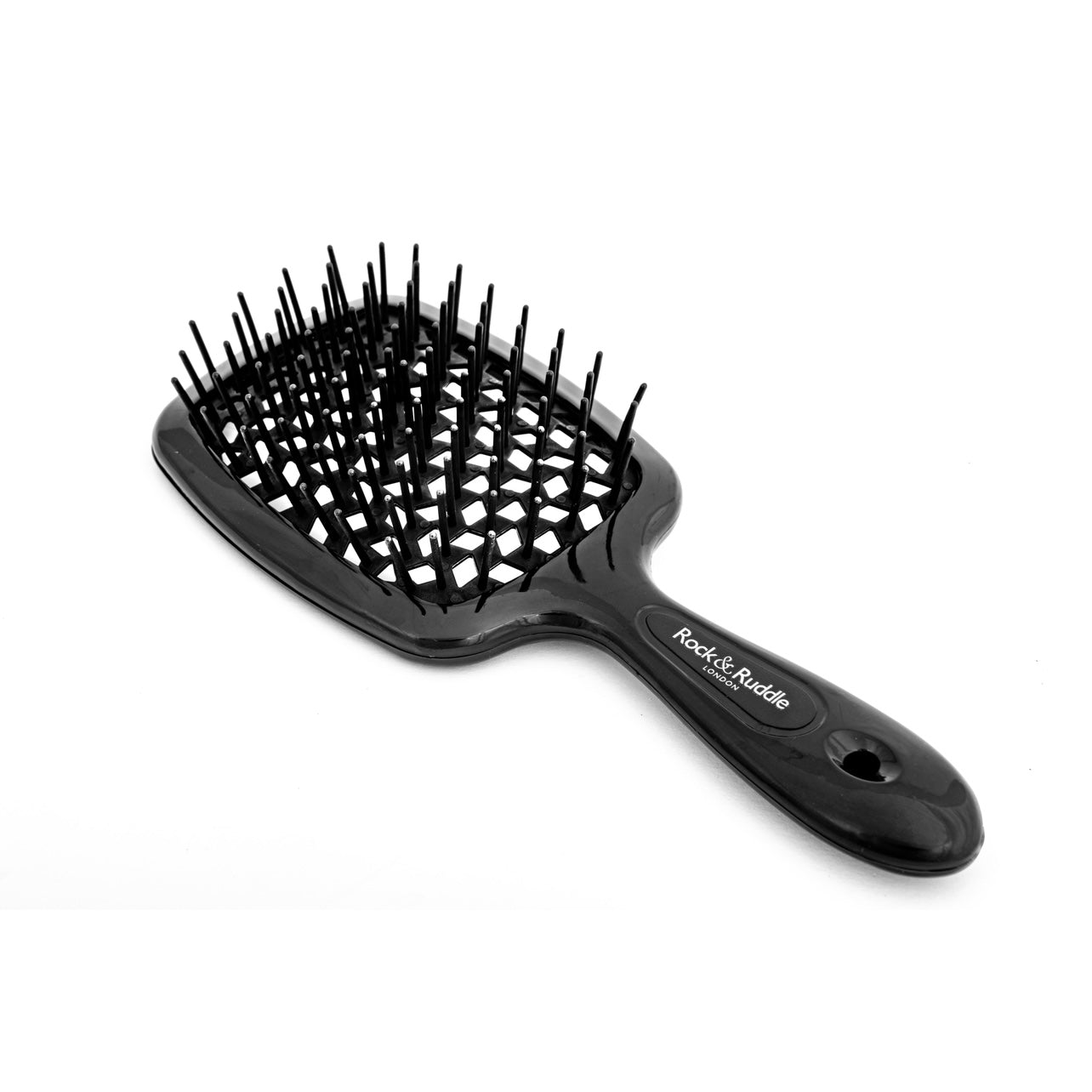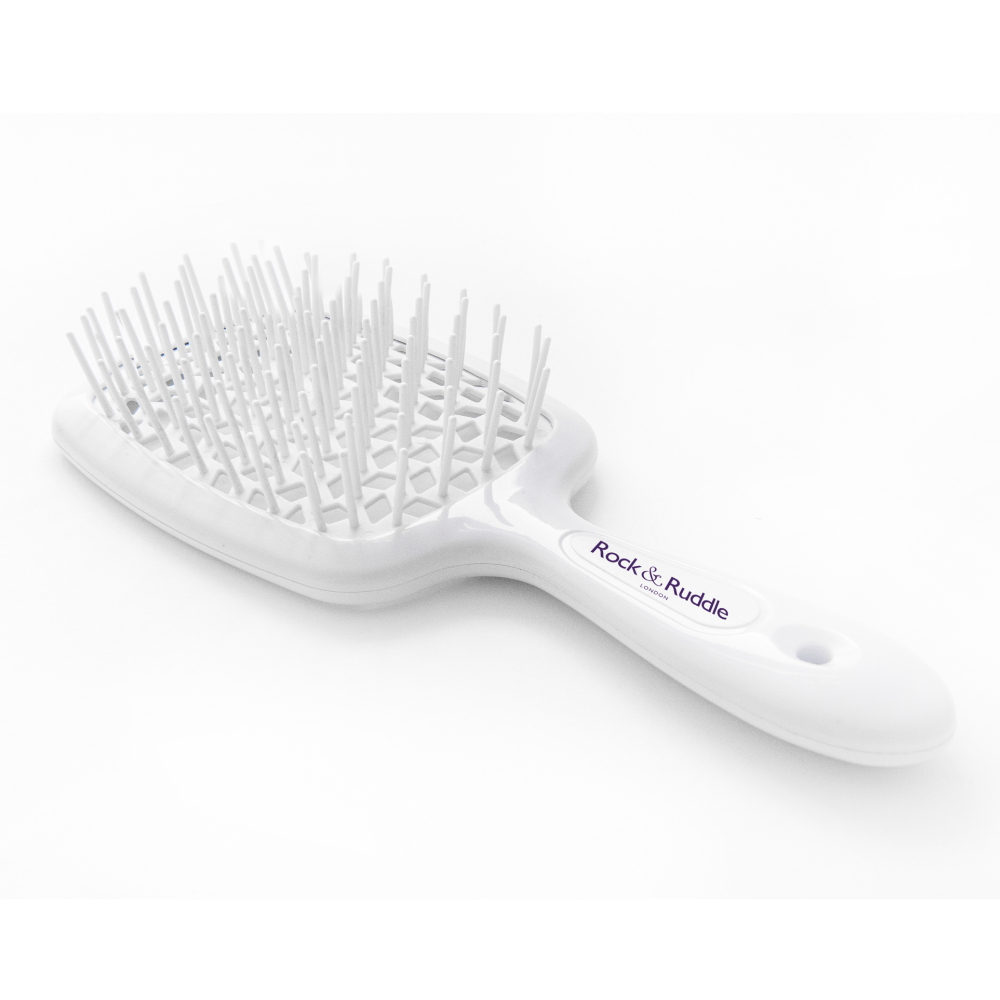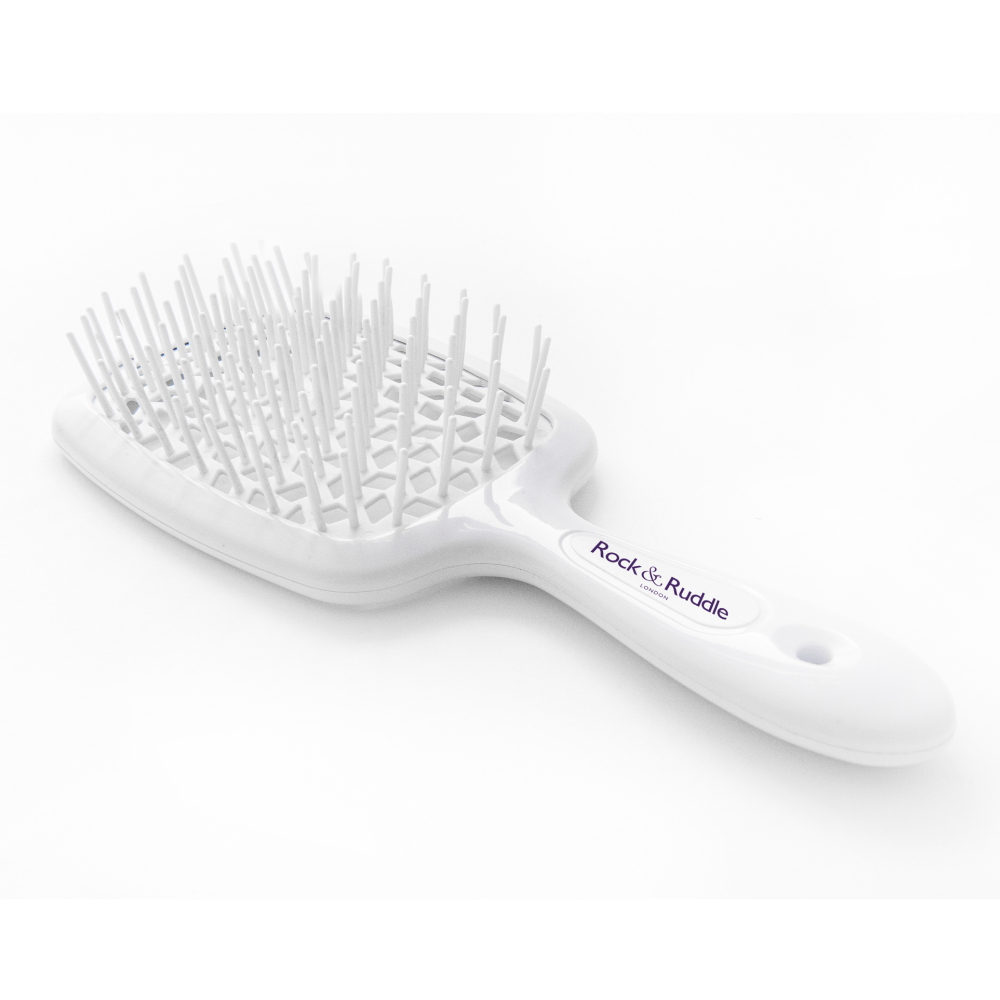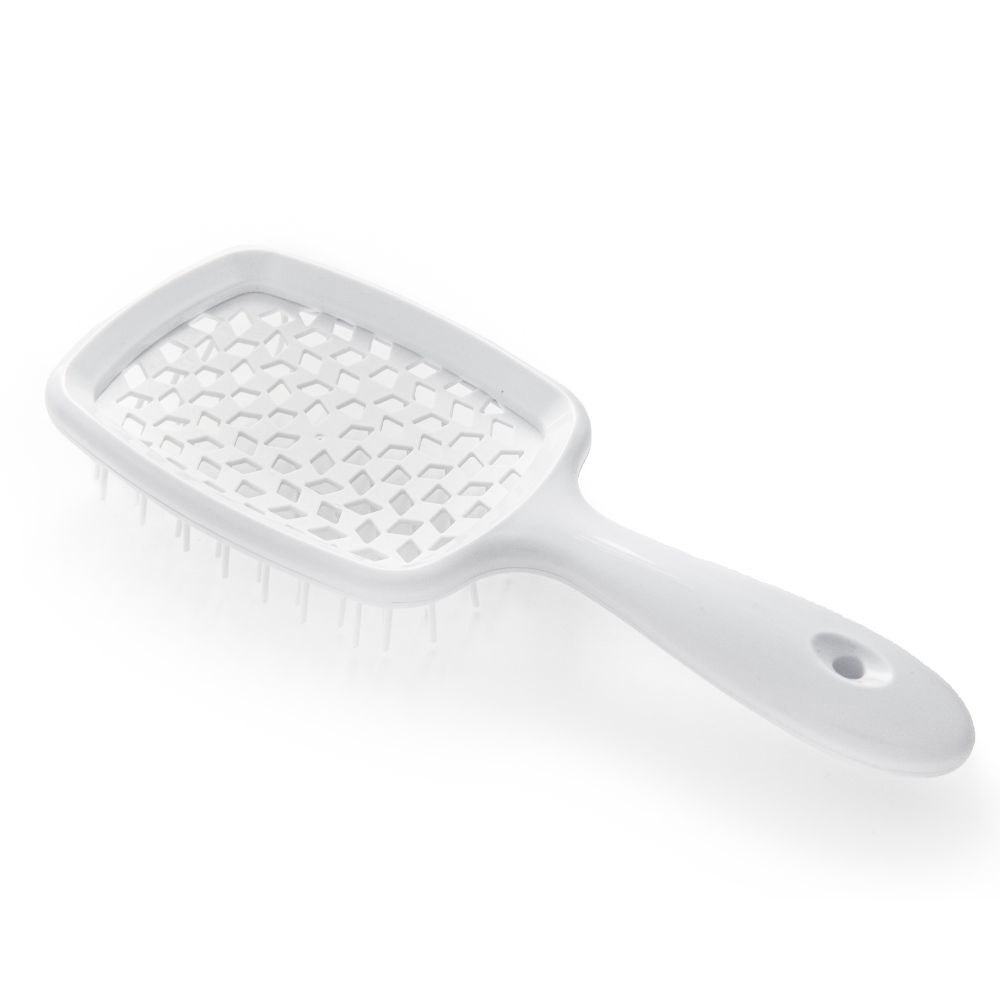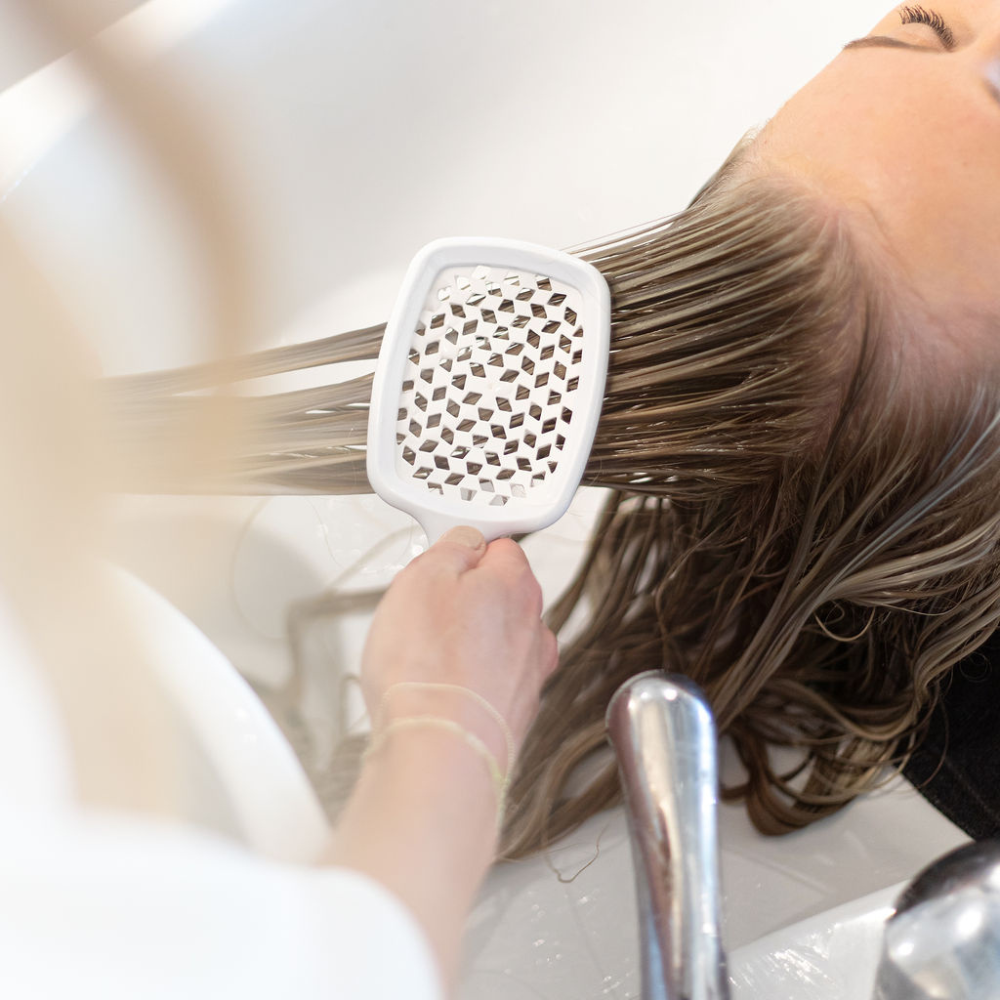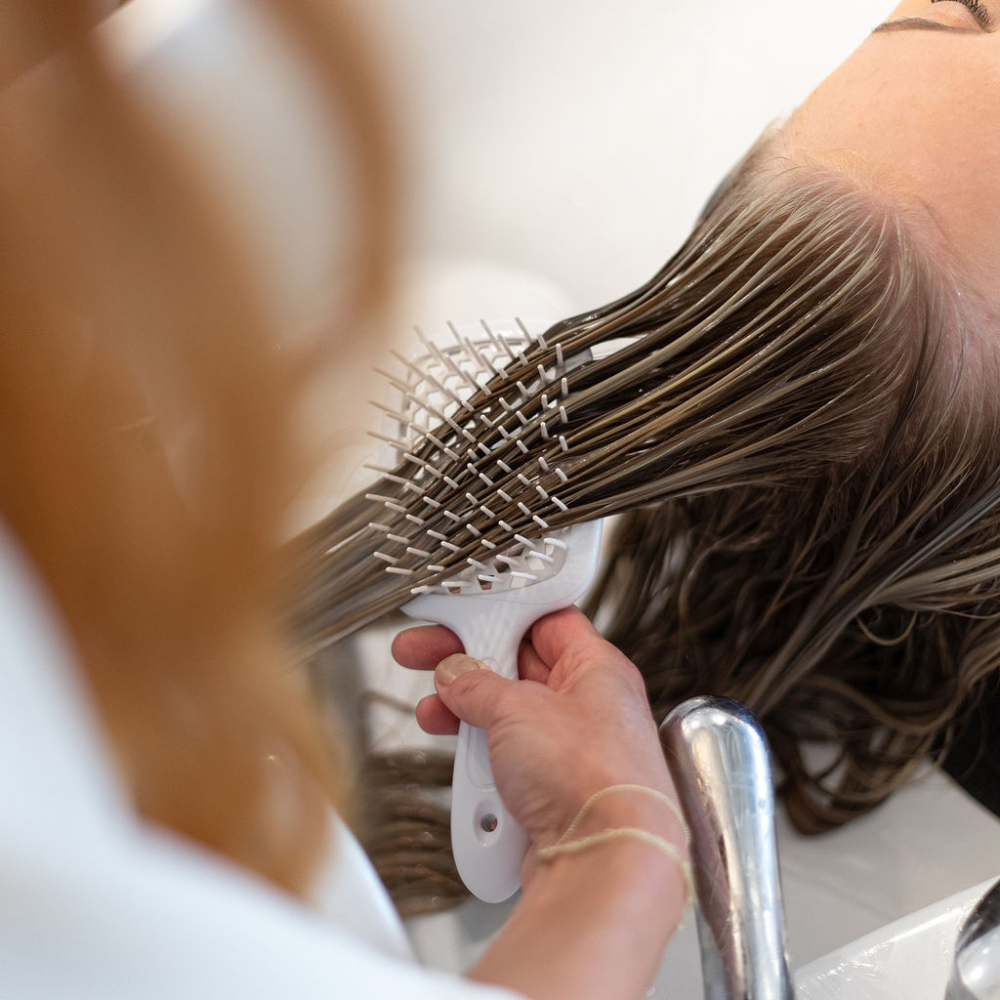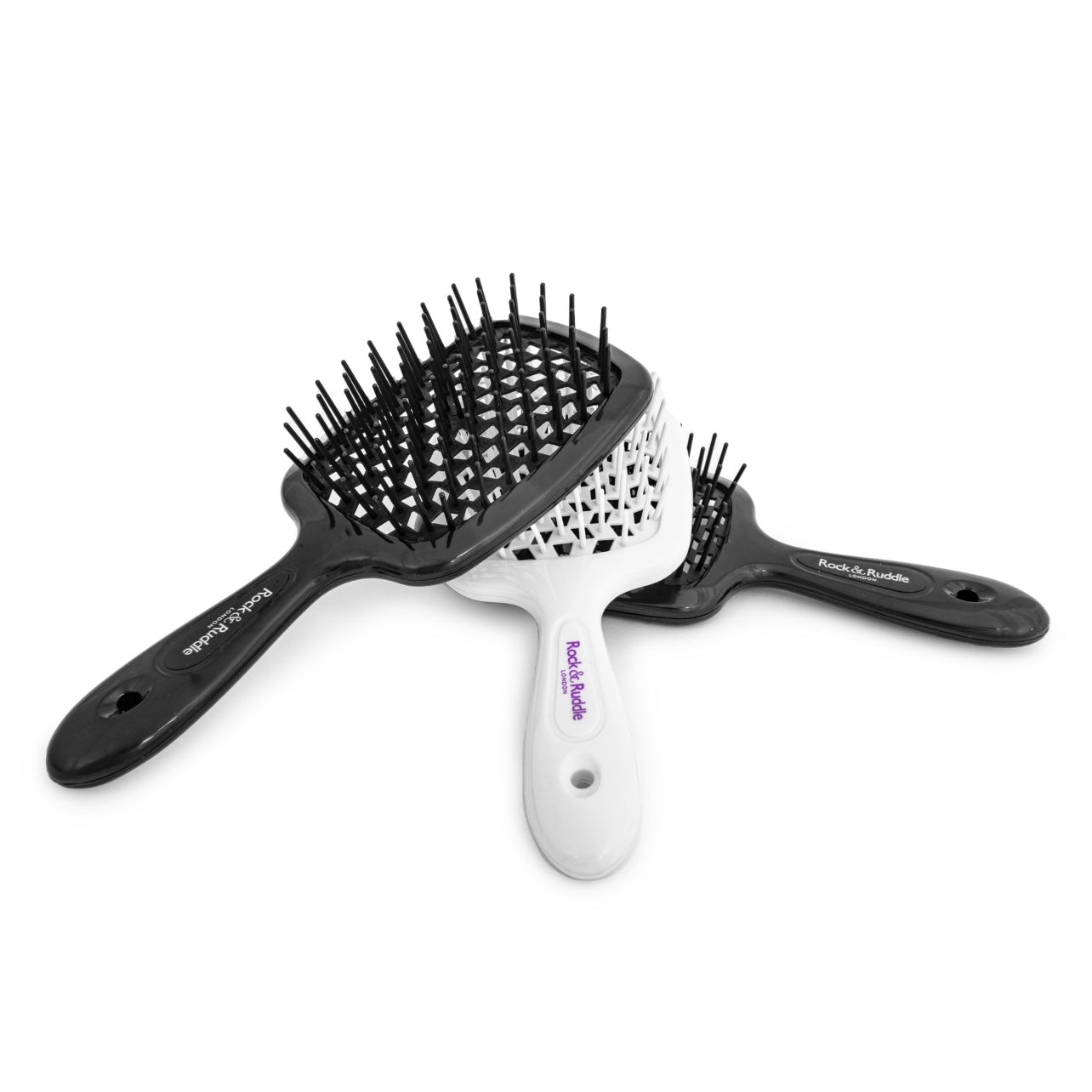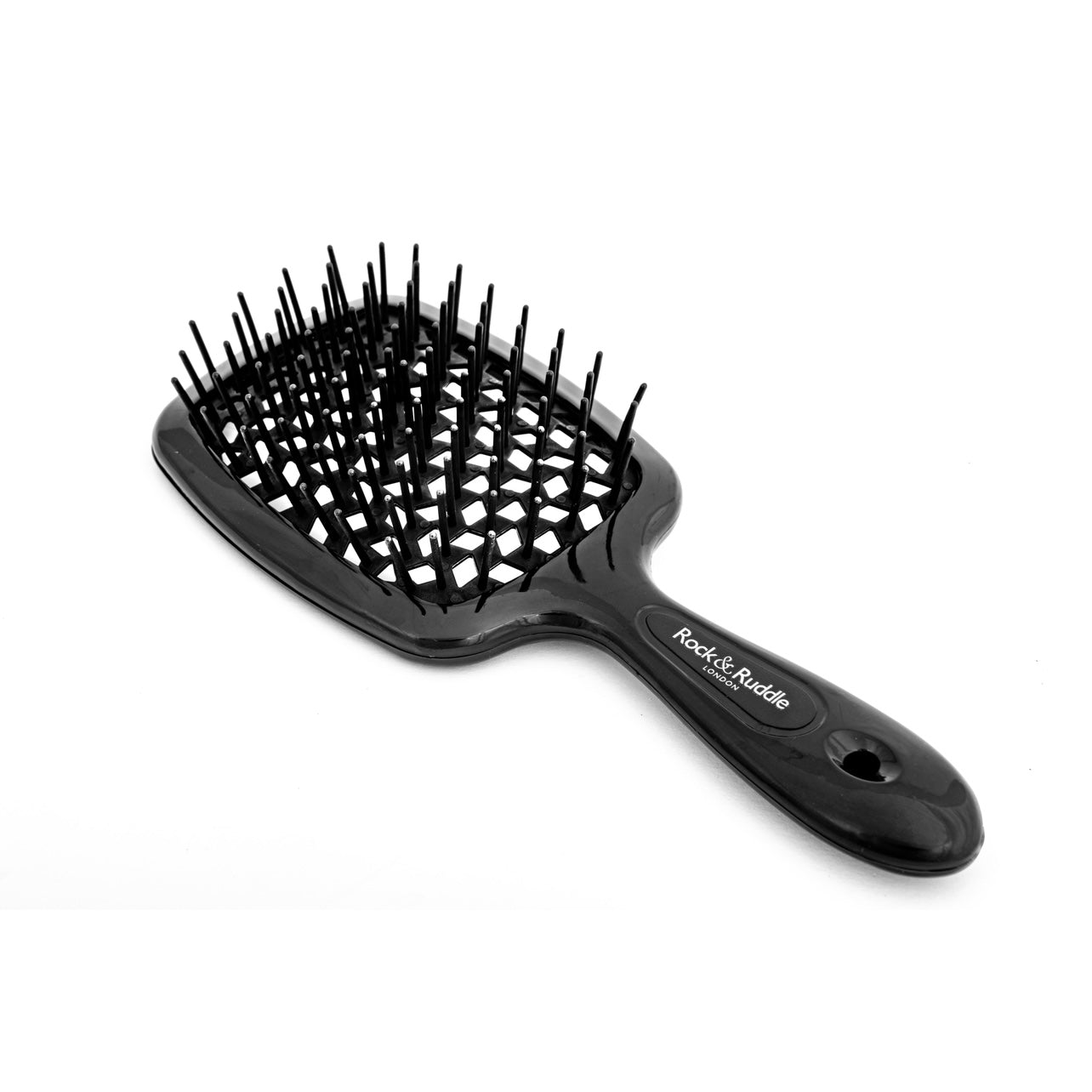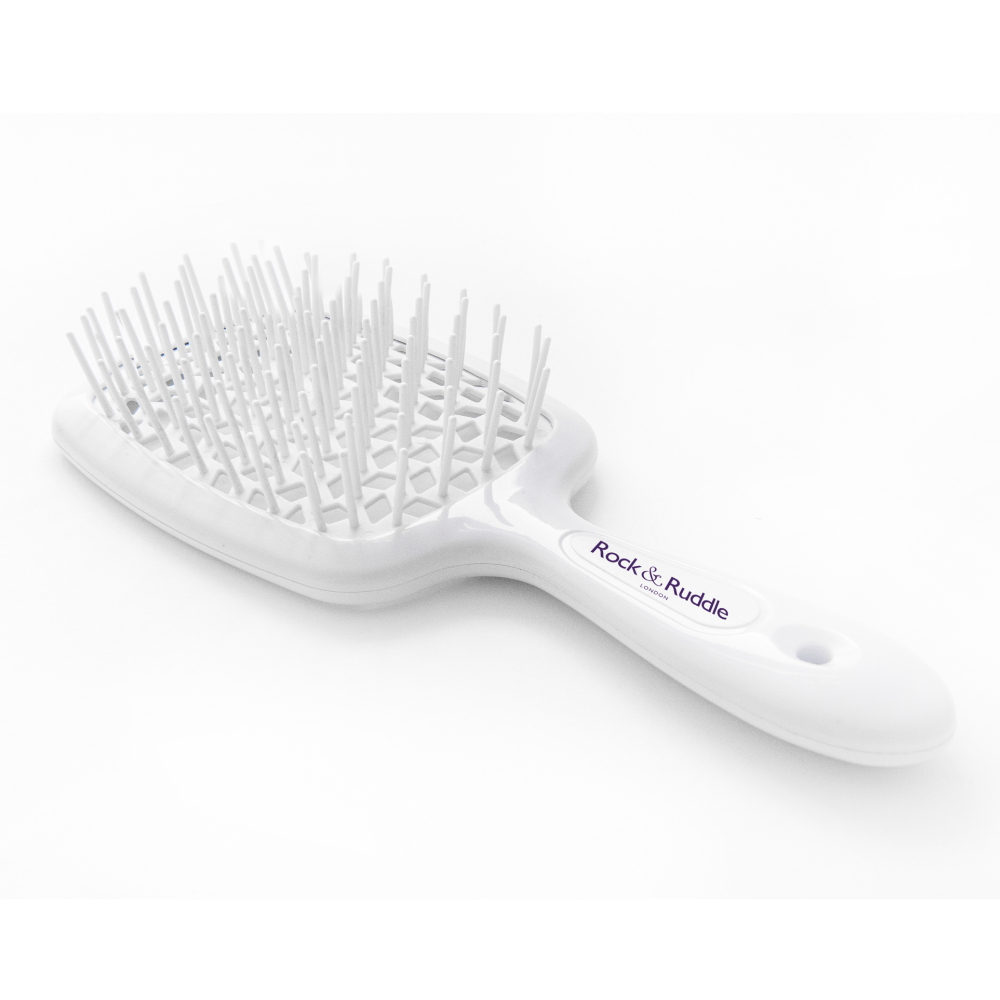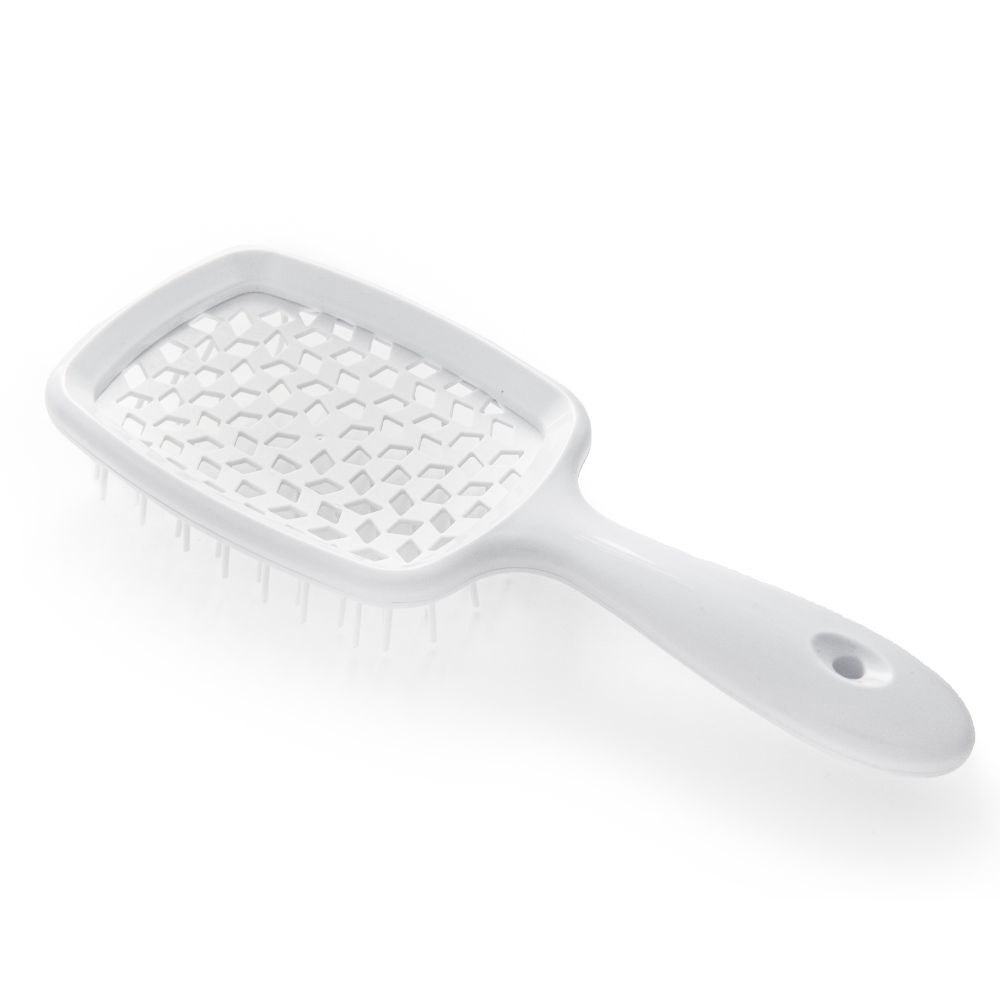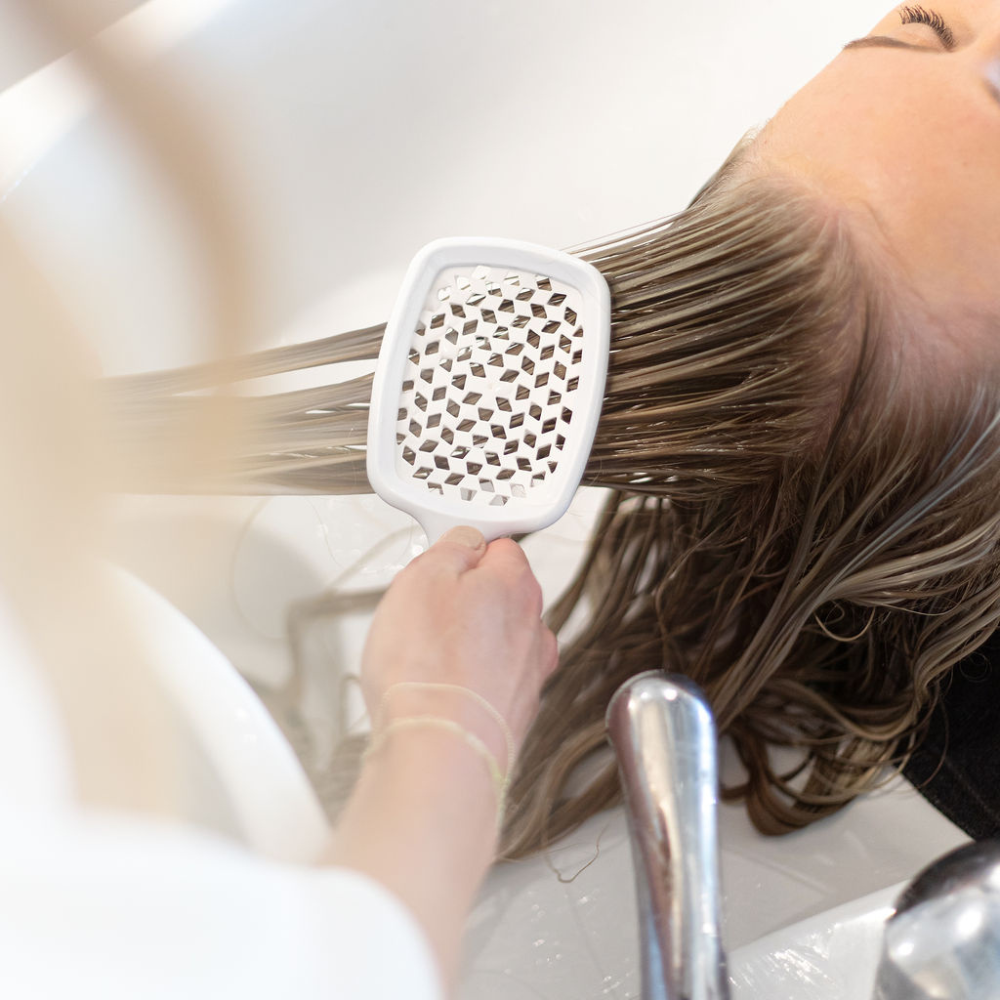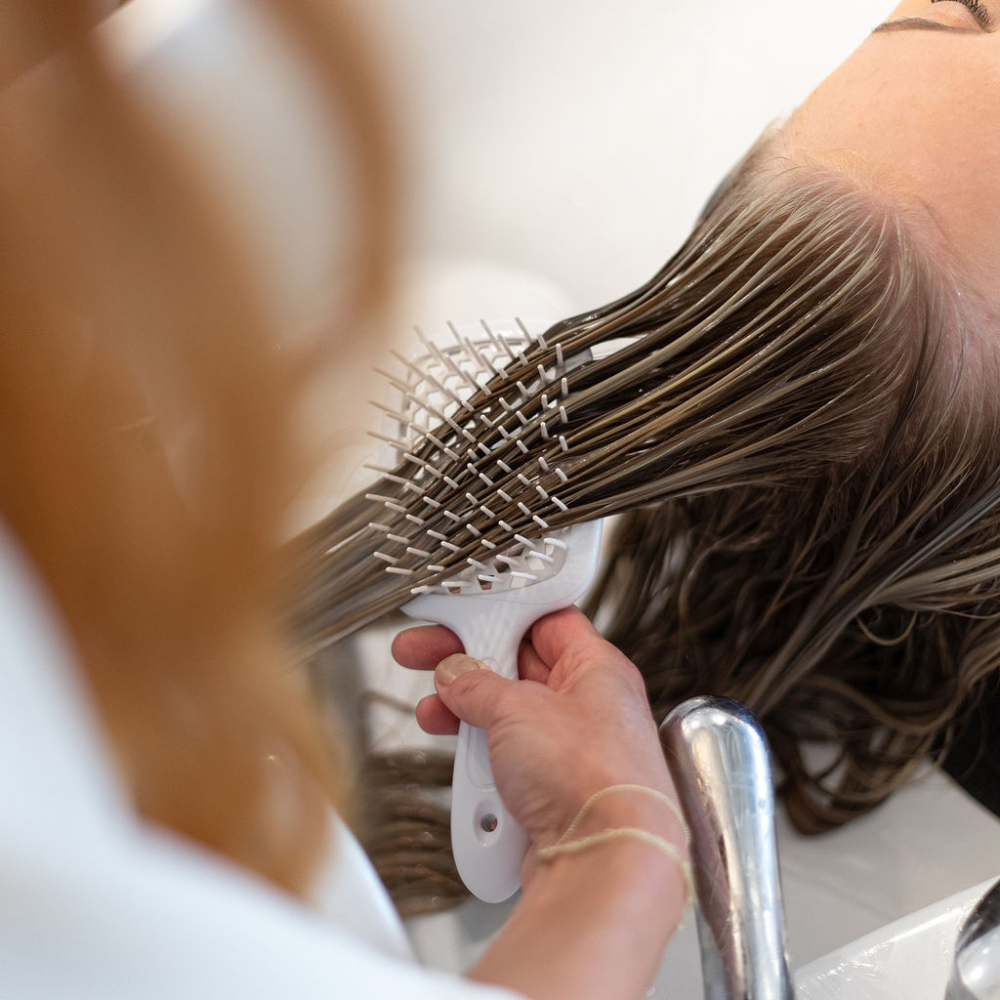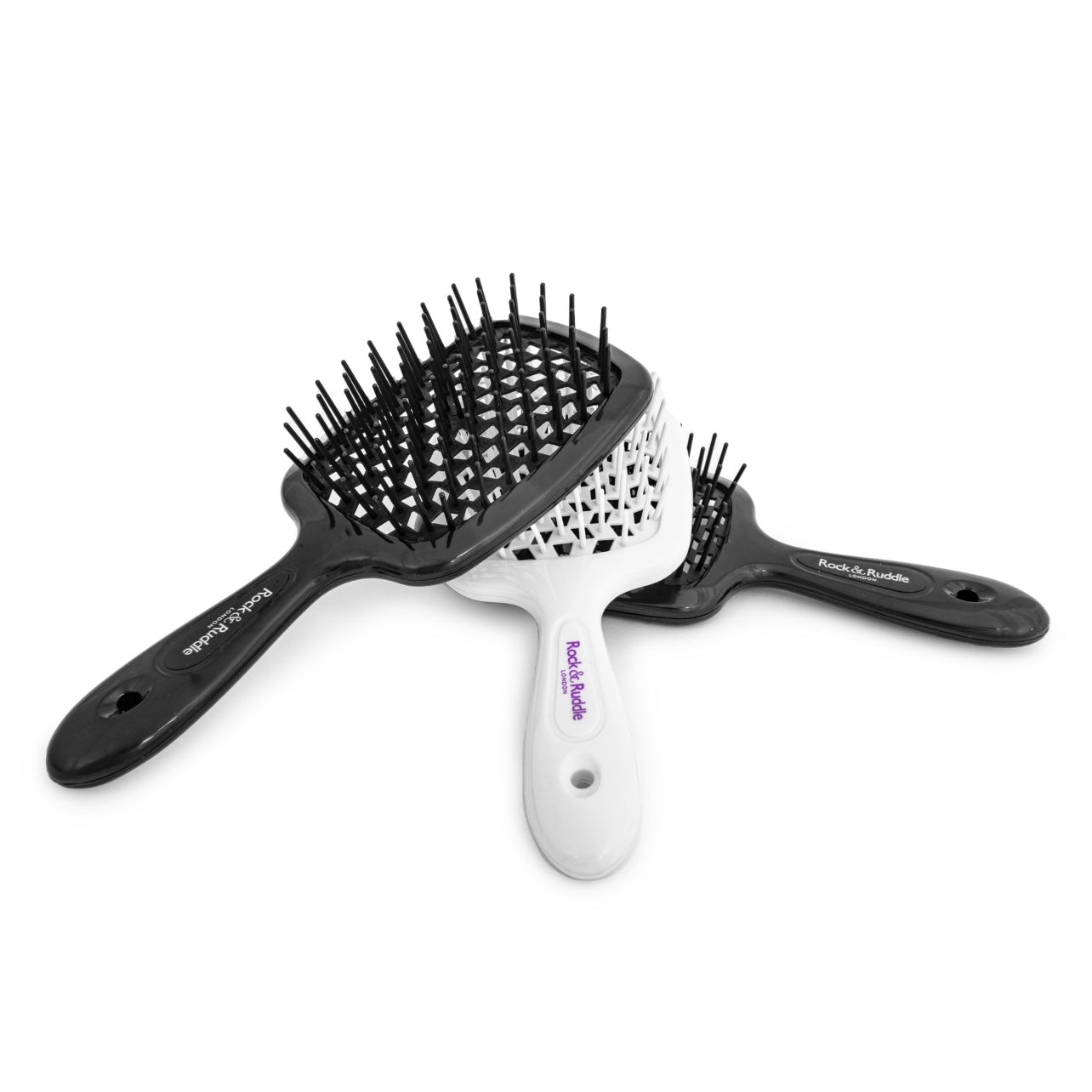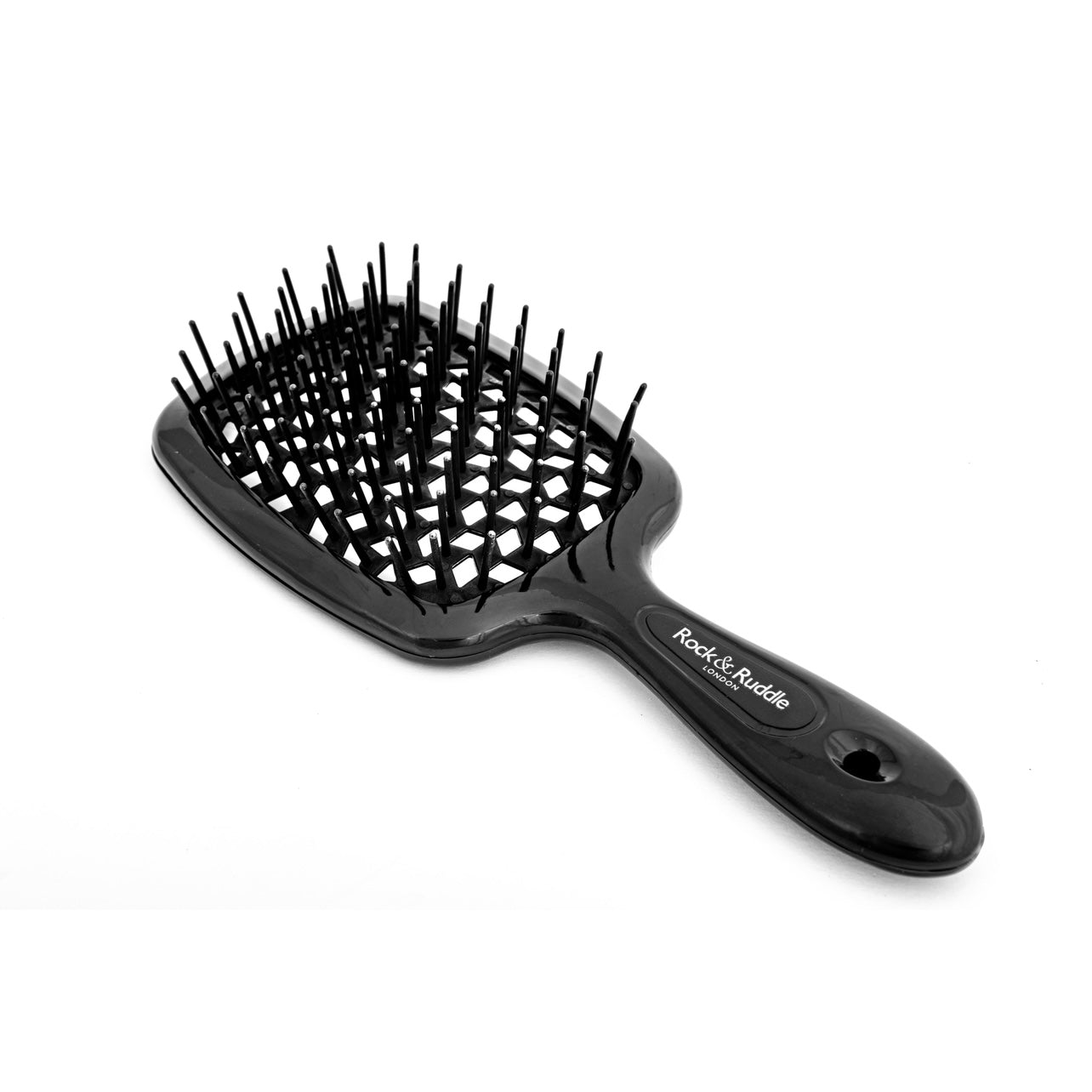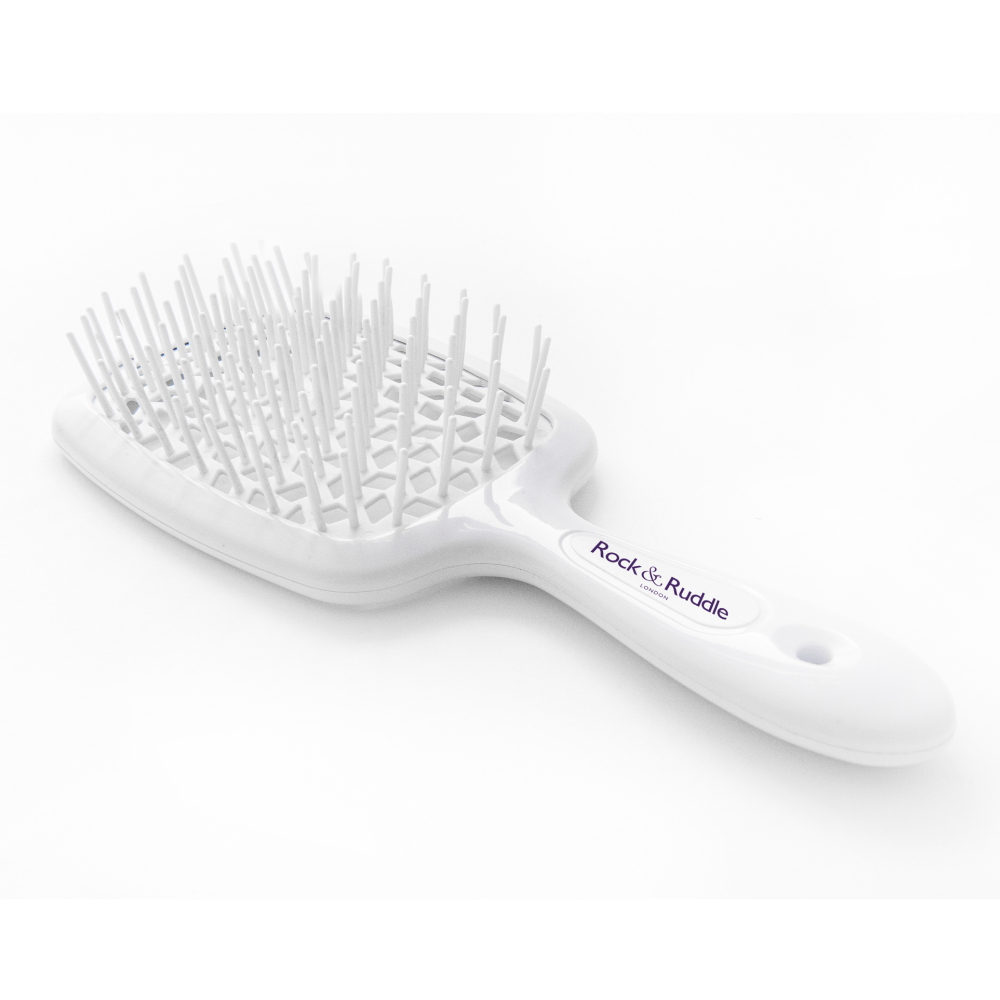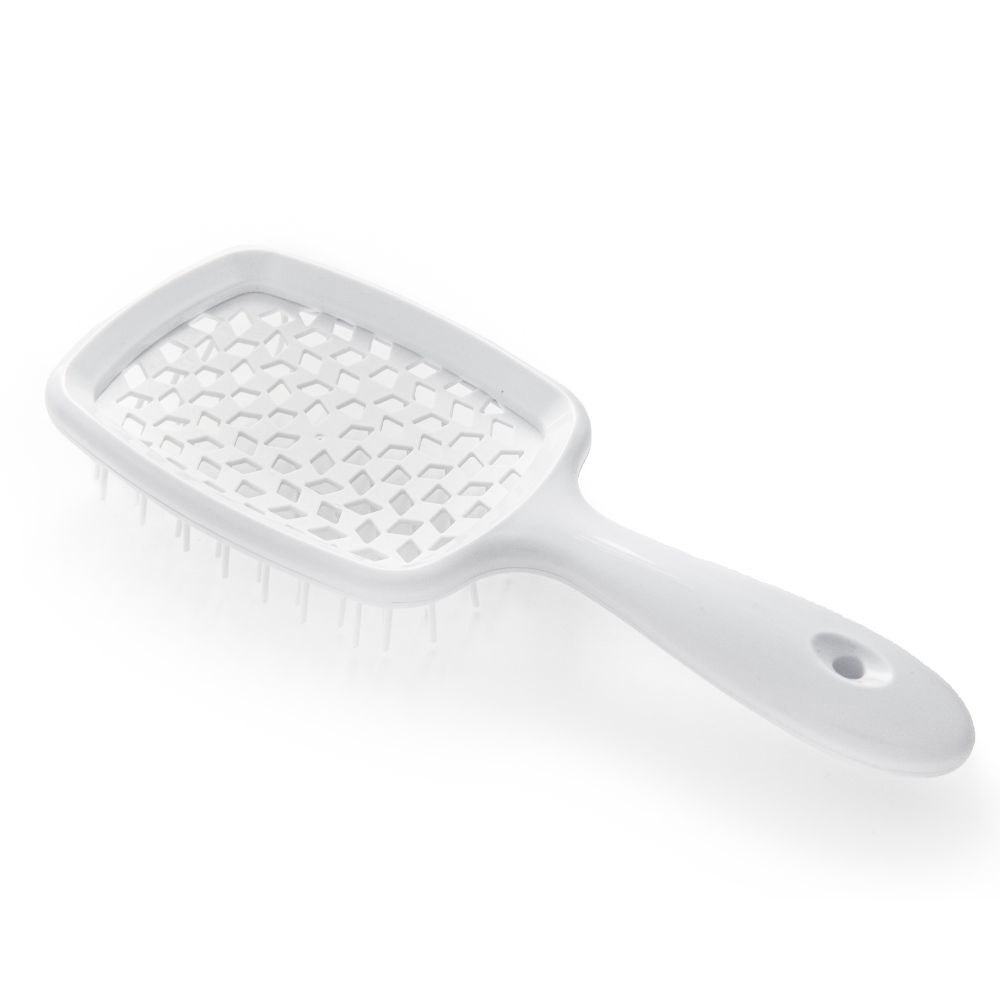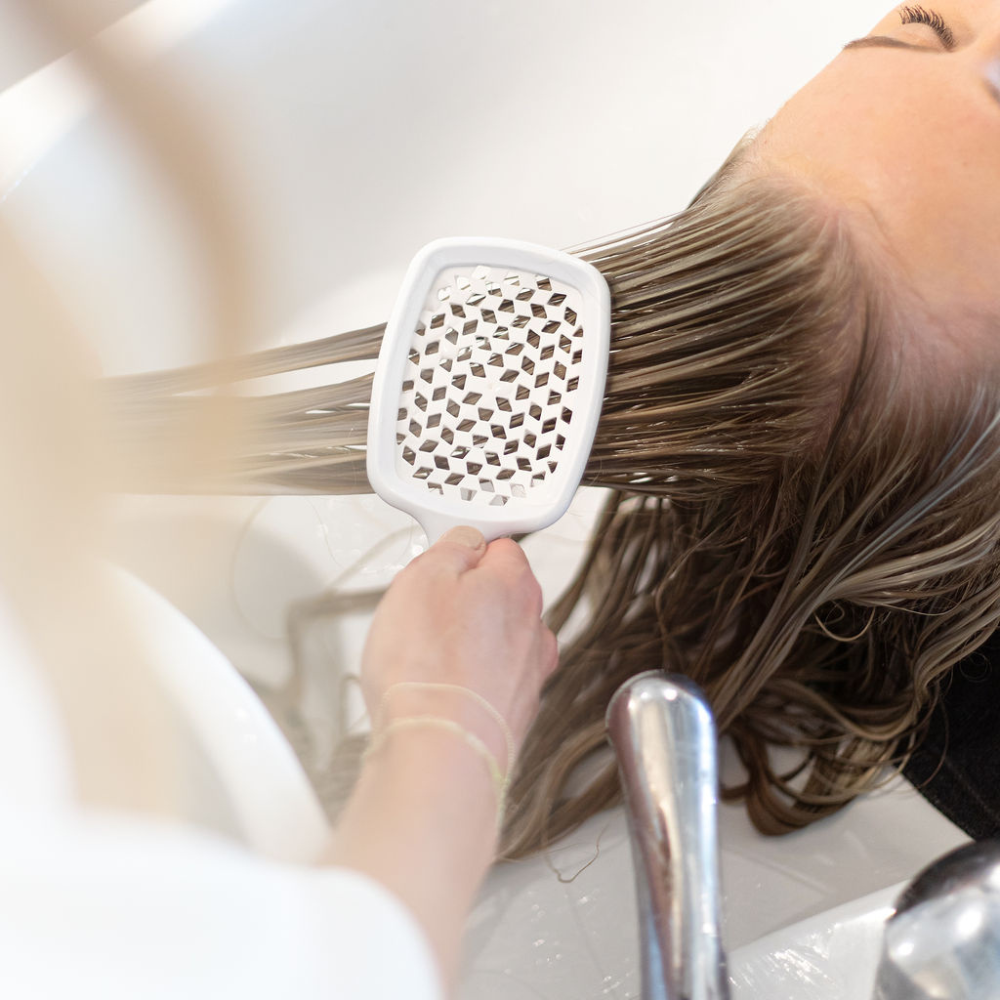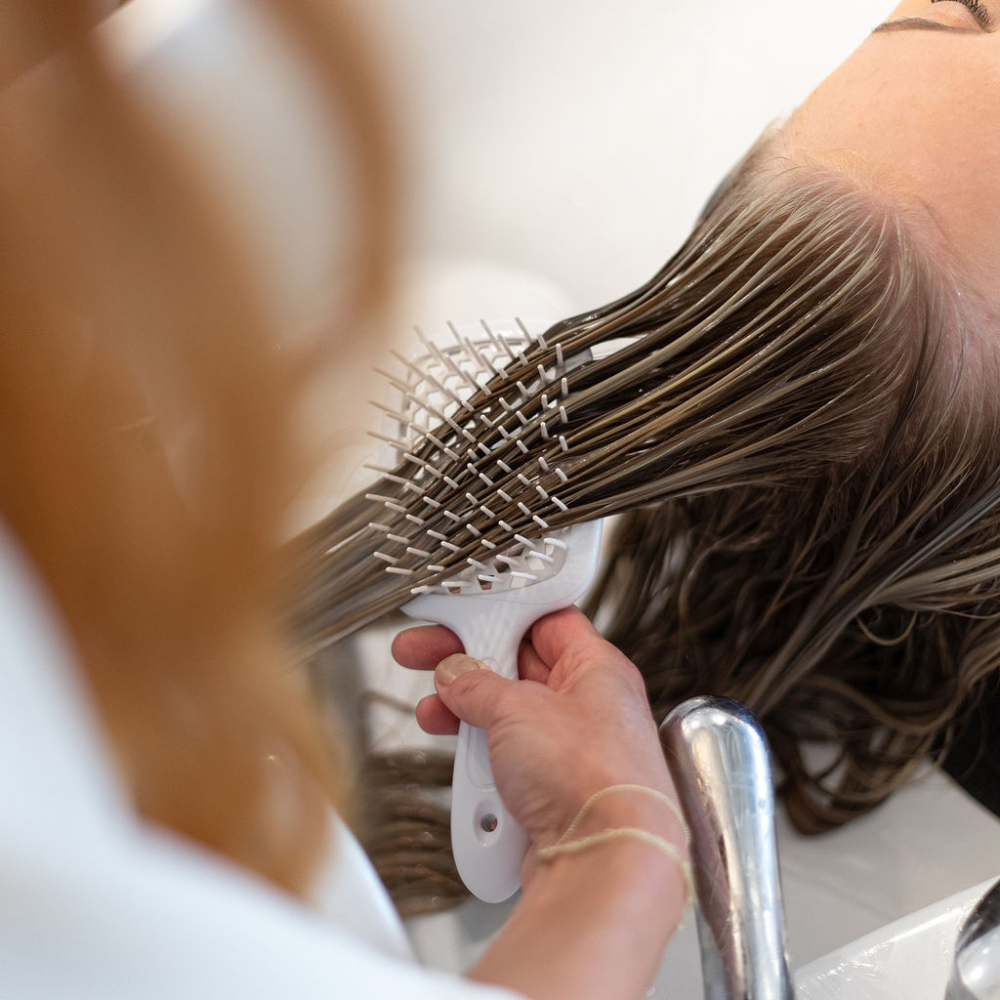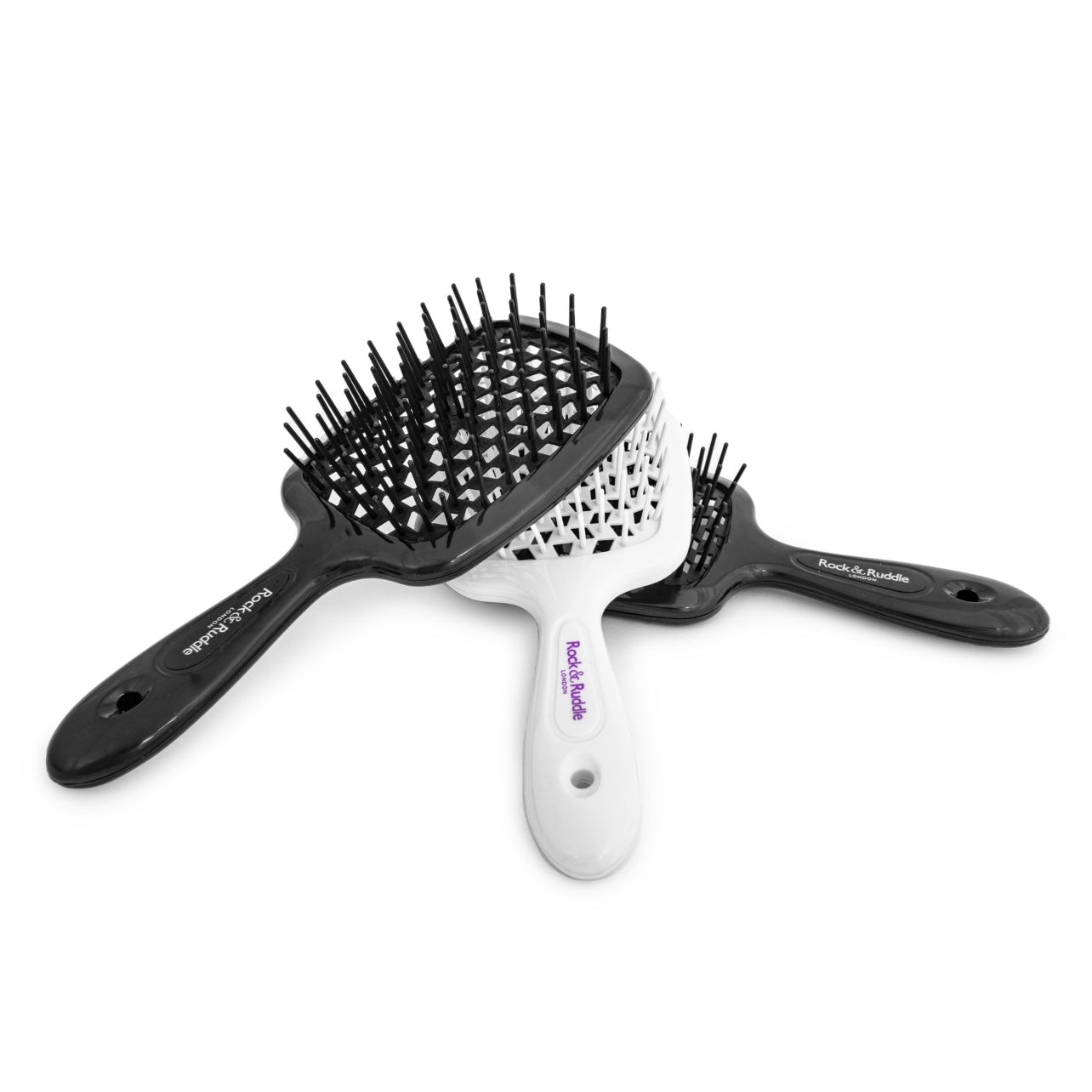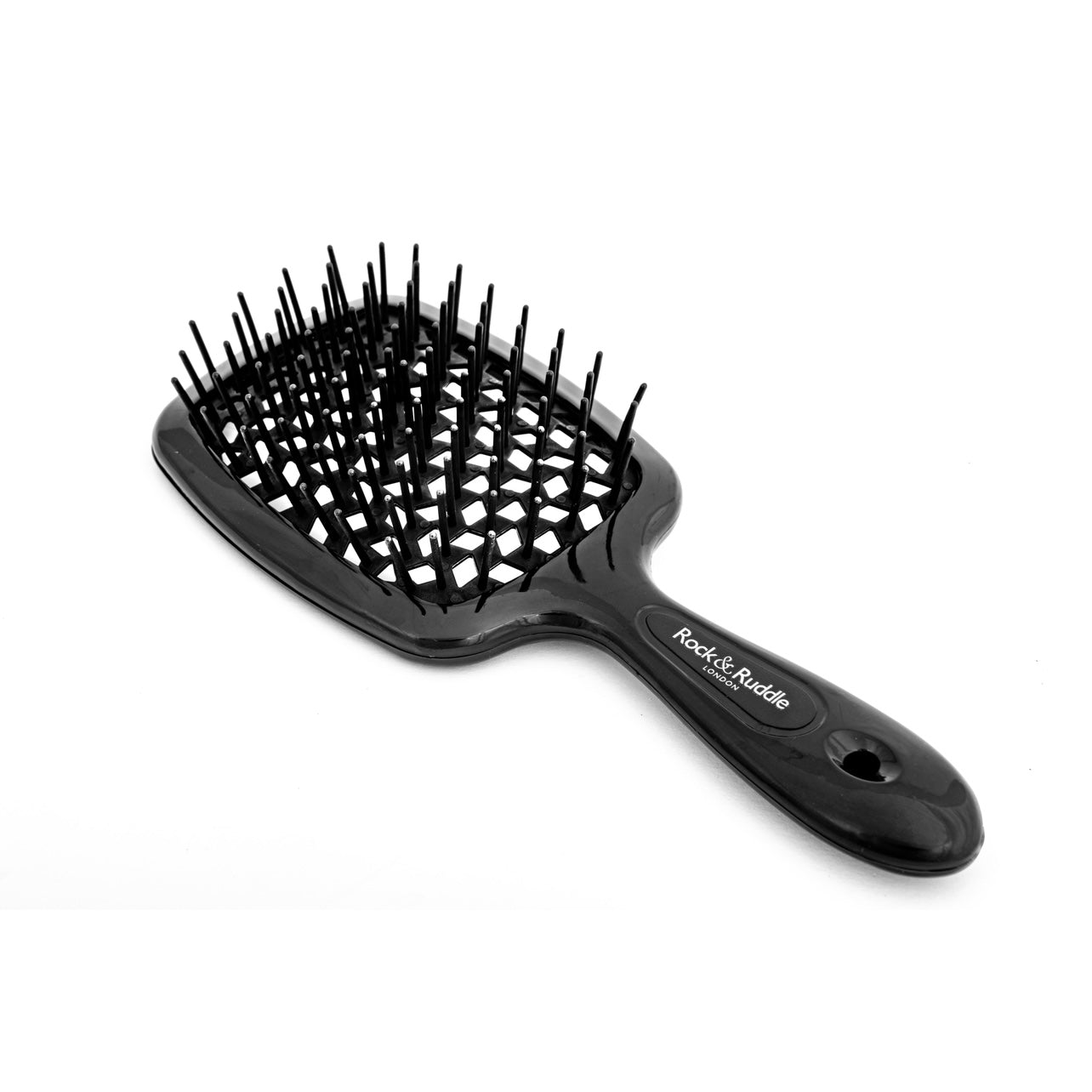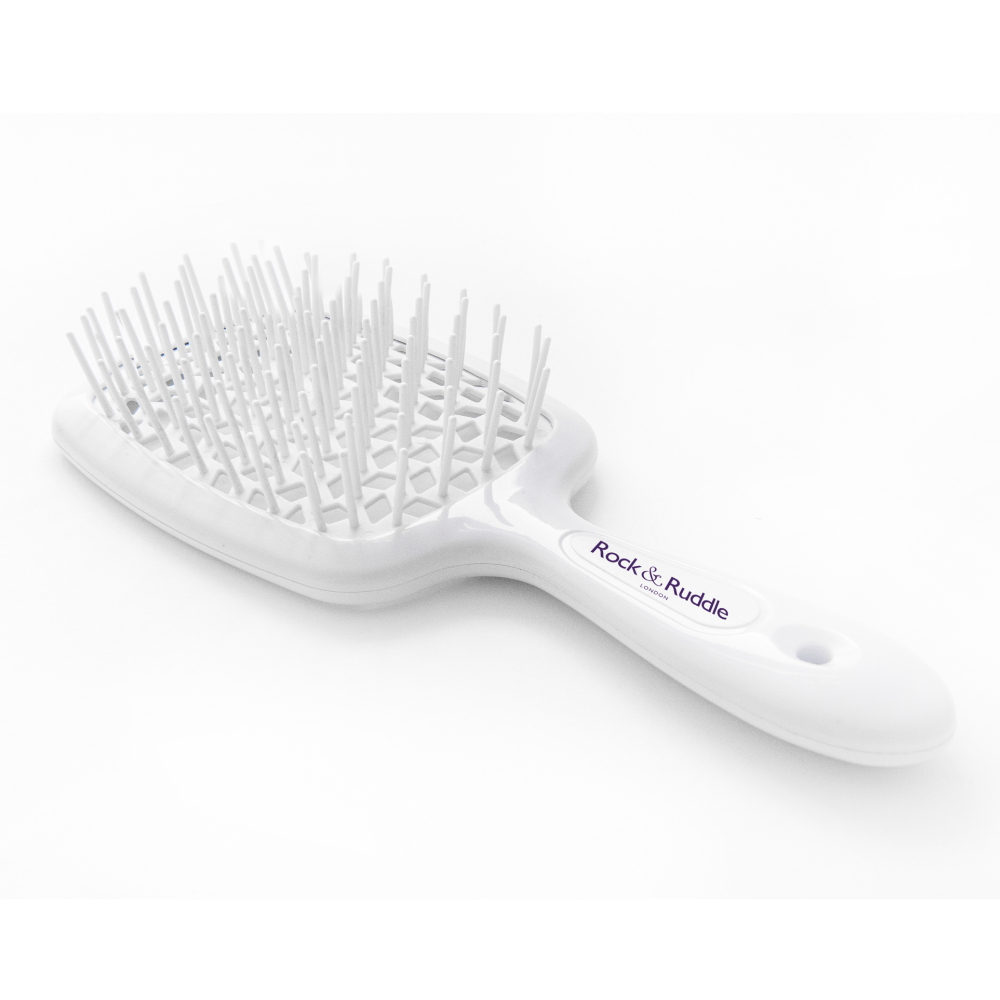 Shower Power Brush
The new Rock & Ruddle Shower Power Brush definitely lives up to its name. It was intentionally designed to gently detangle wet hair, both during a shower and after, as well as evenly distribute product for better hair health and more powerful styling results. Pro tip: Always detangle hair starting with the ends, then move a small section at a time toward the scalp. Size: 8 x 3.25" 
AVAILABLE in White or Black. Also available in a Shower Duo discounted set, which comes with our Beach Wave Comb.
Caring for Your Rock & Ruddle Hairbrush: The Shower Power Brush is not intended to be used with heat, including hairdryers or extra hot water. To clean, simply remove hair from the bristles by hand or with a second brush, then rinse off with water. To sanitize, an antibacterial soap can be added to the water.