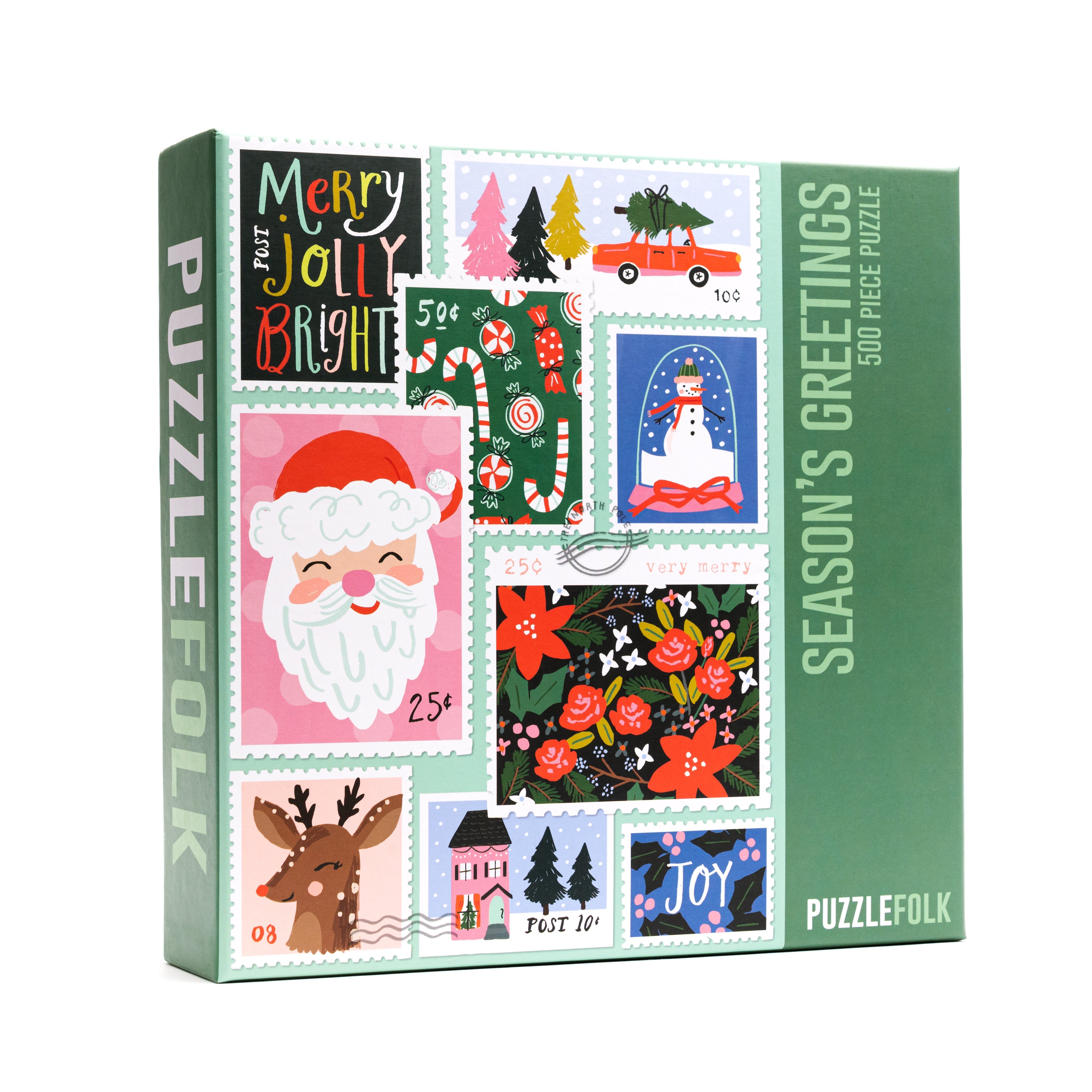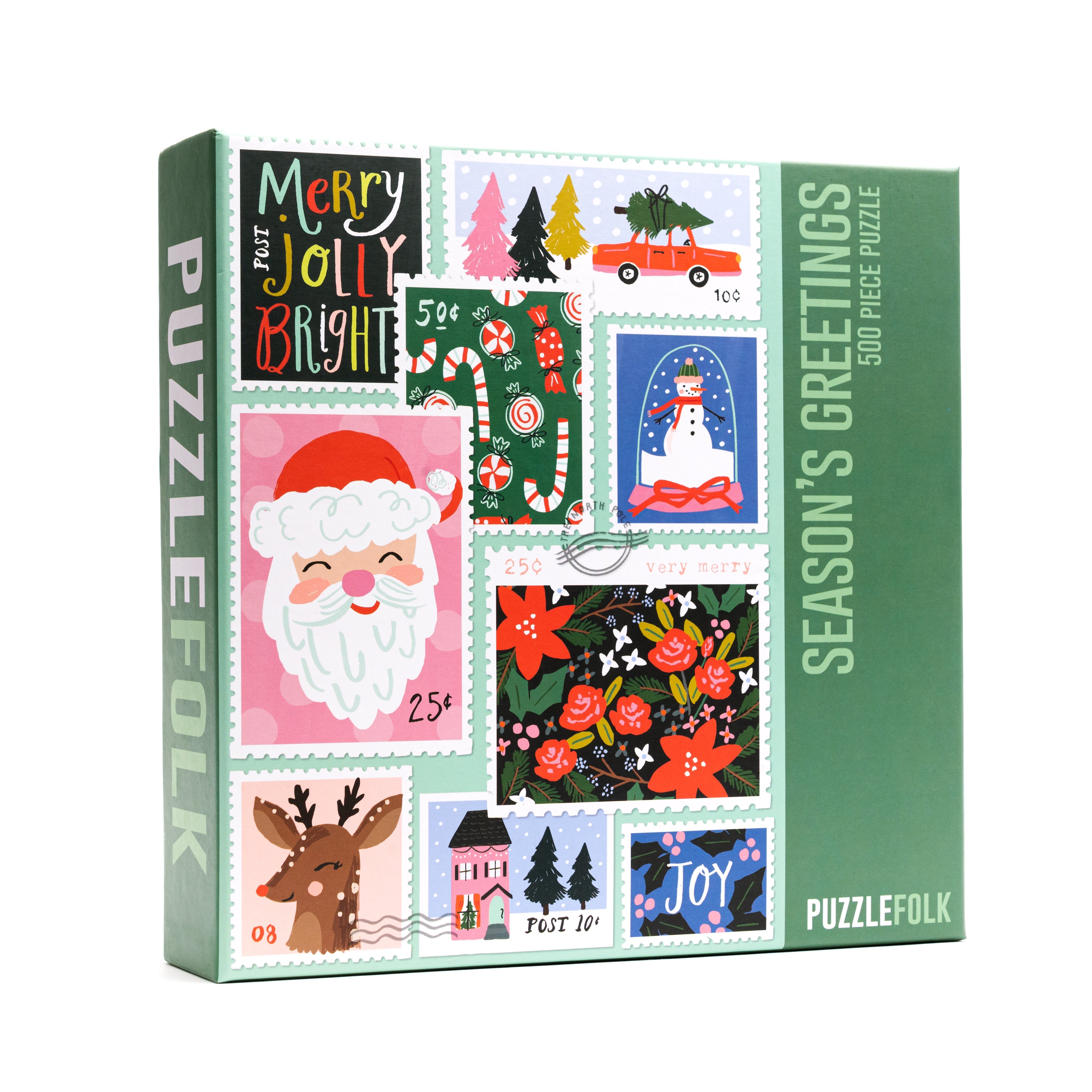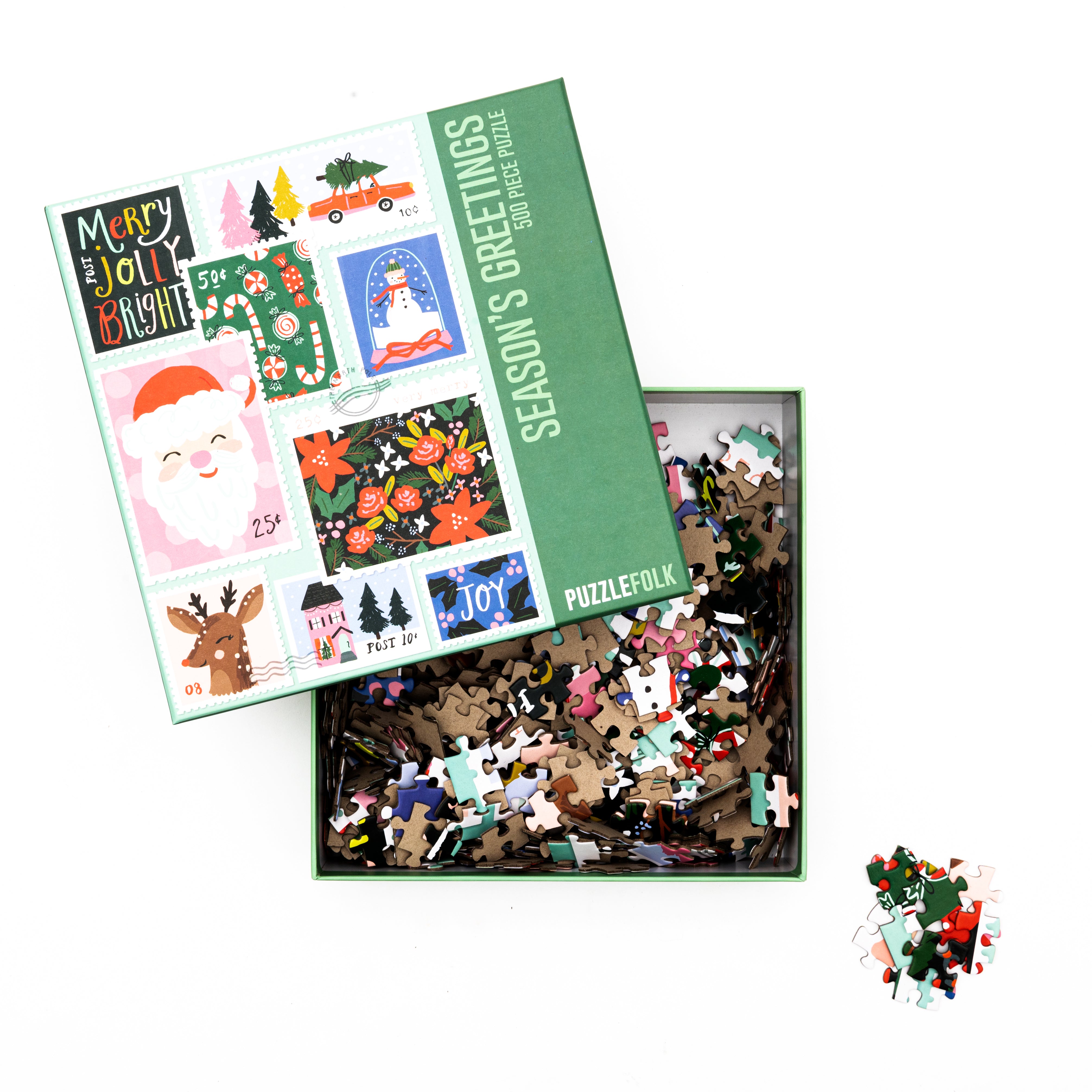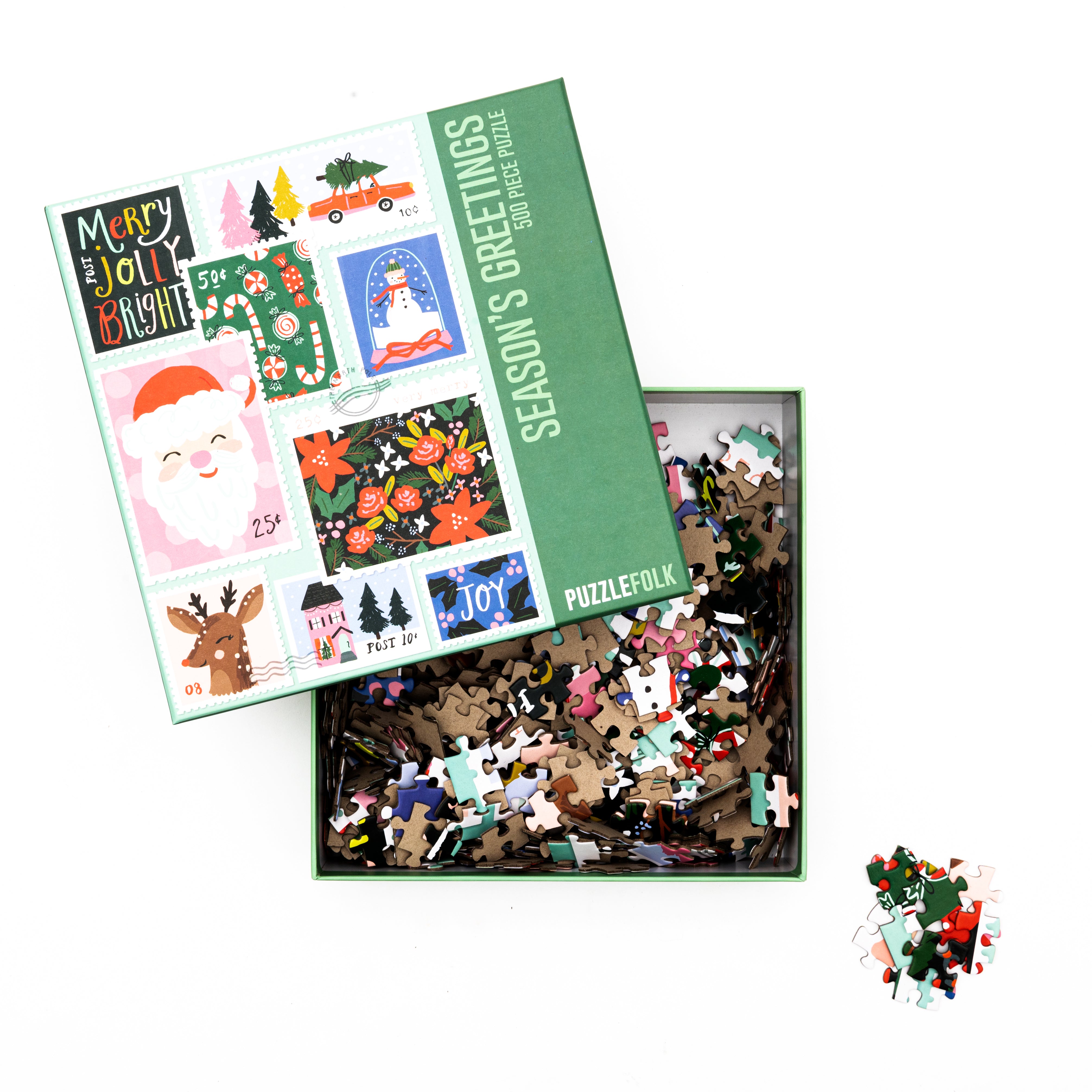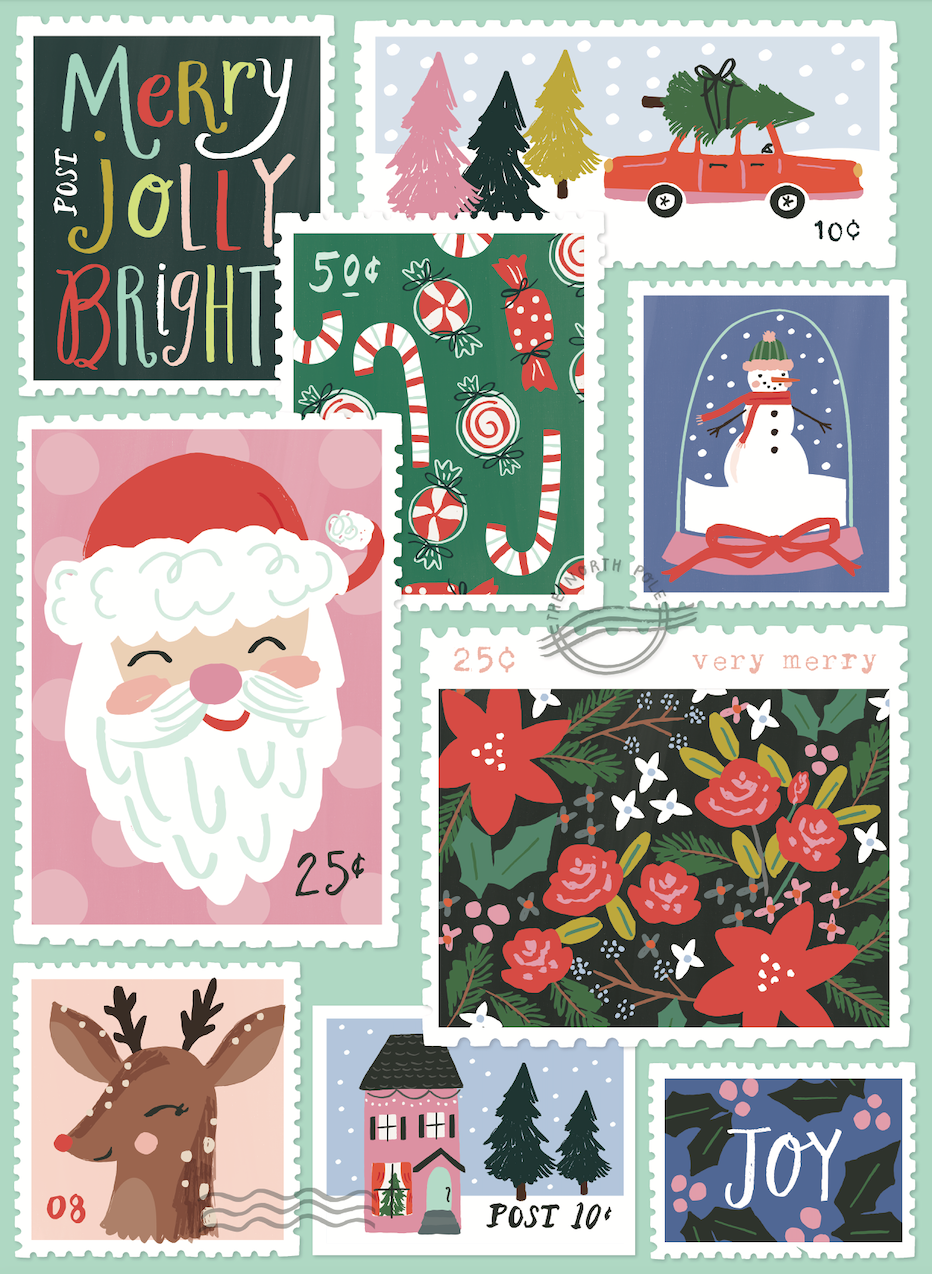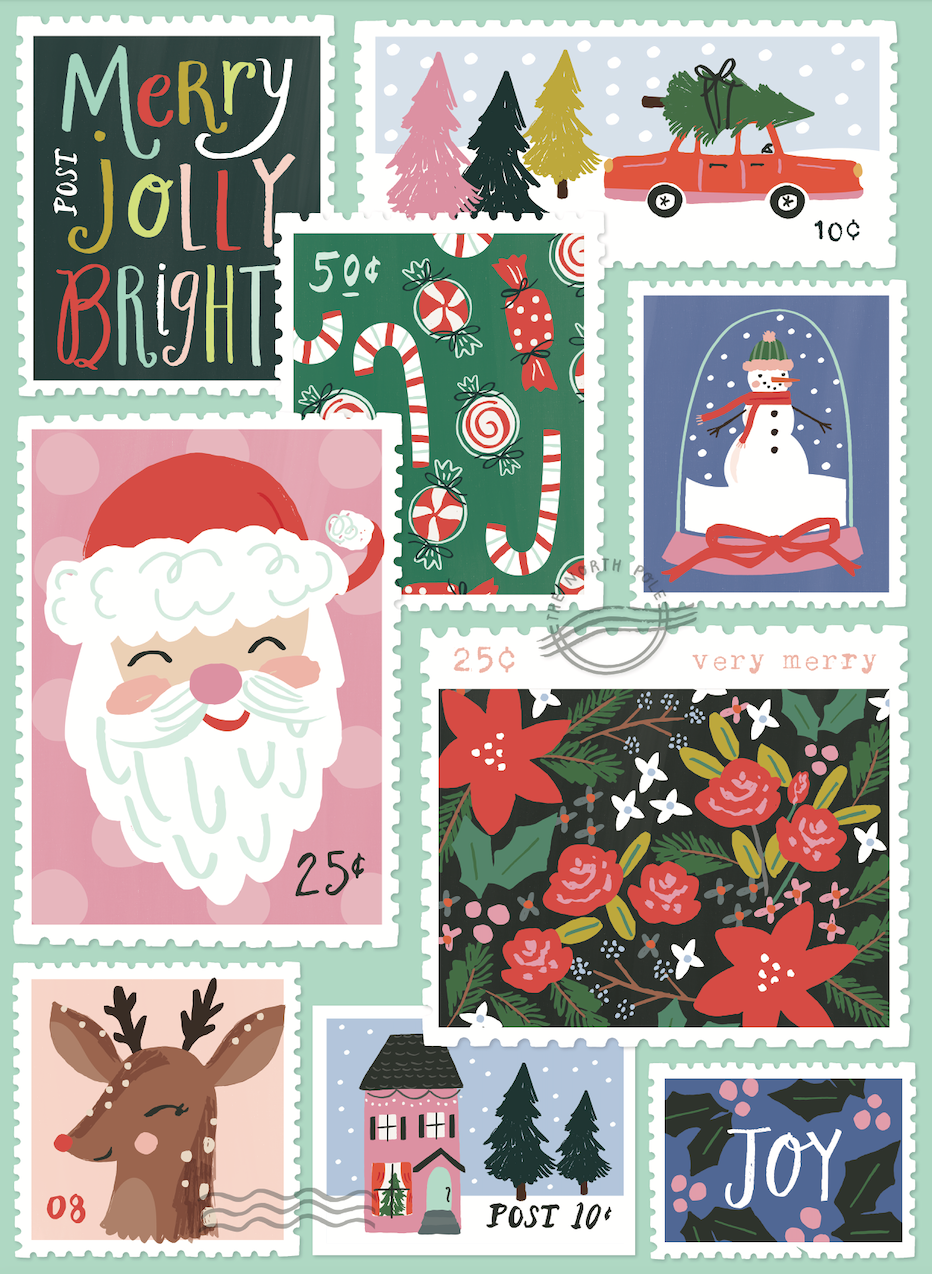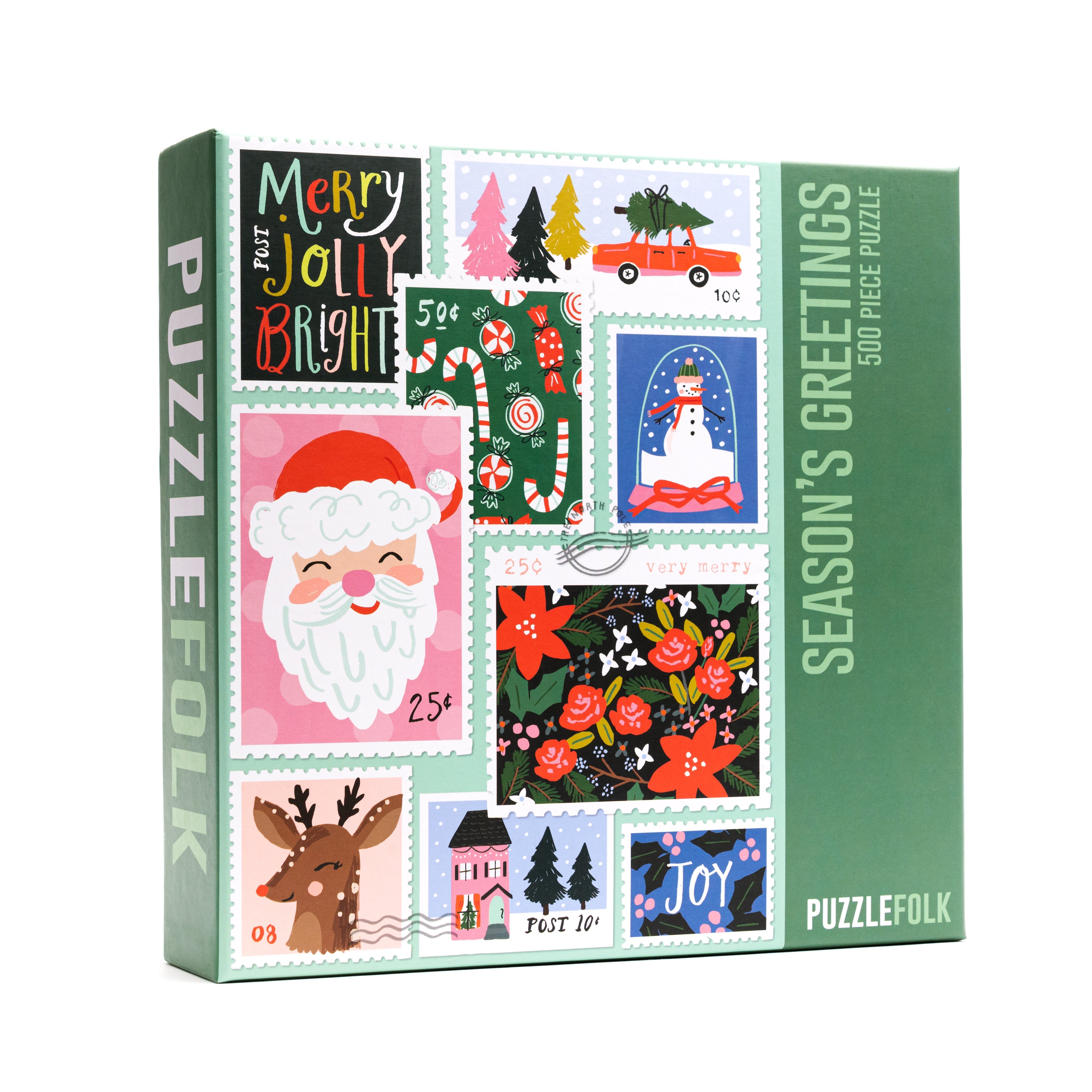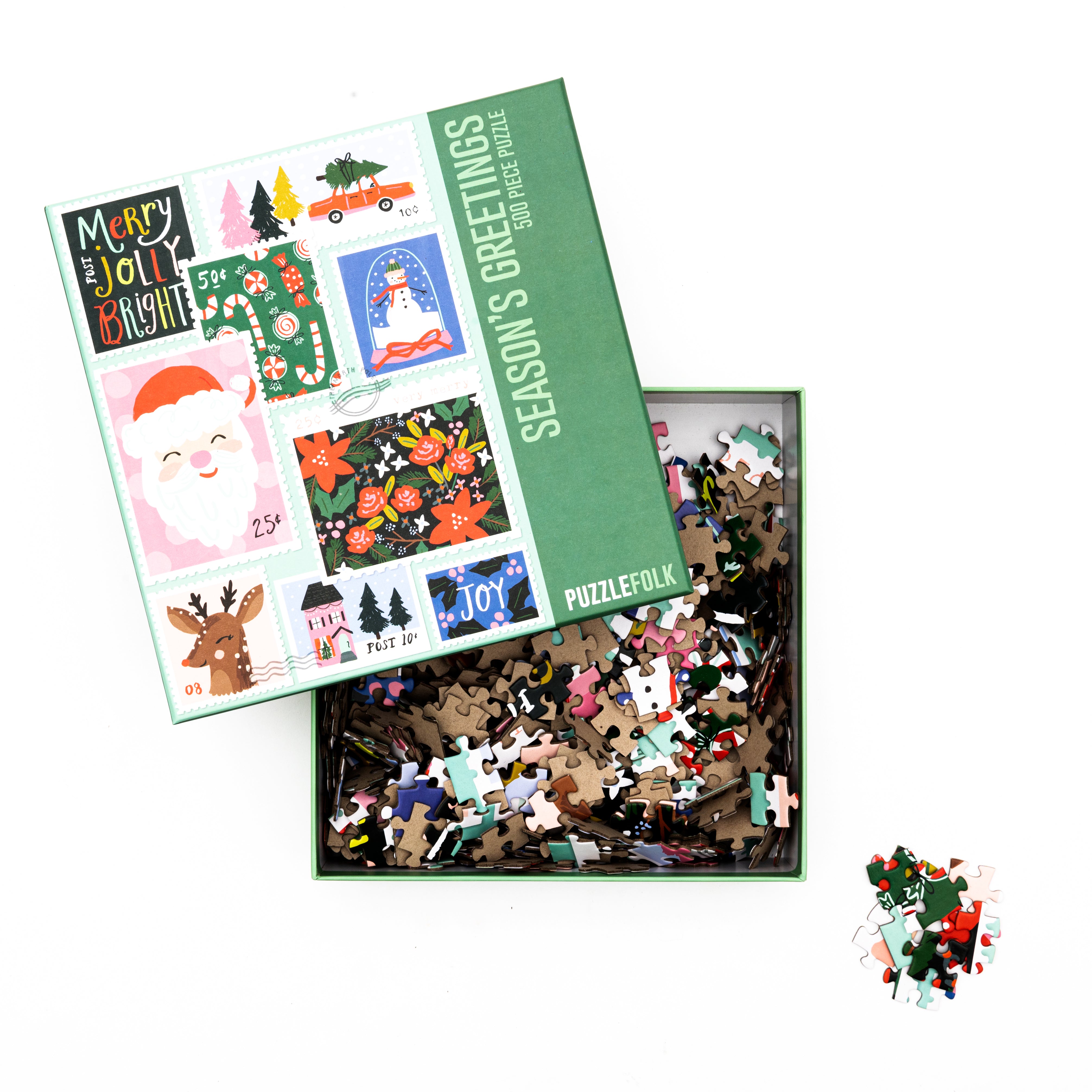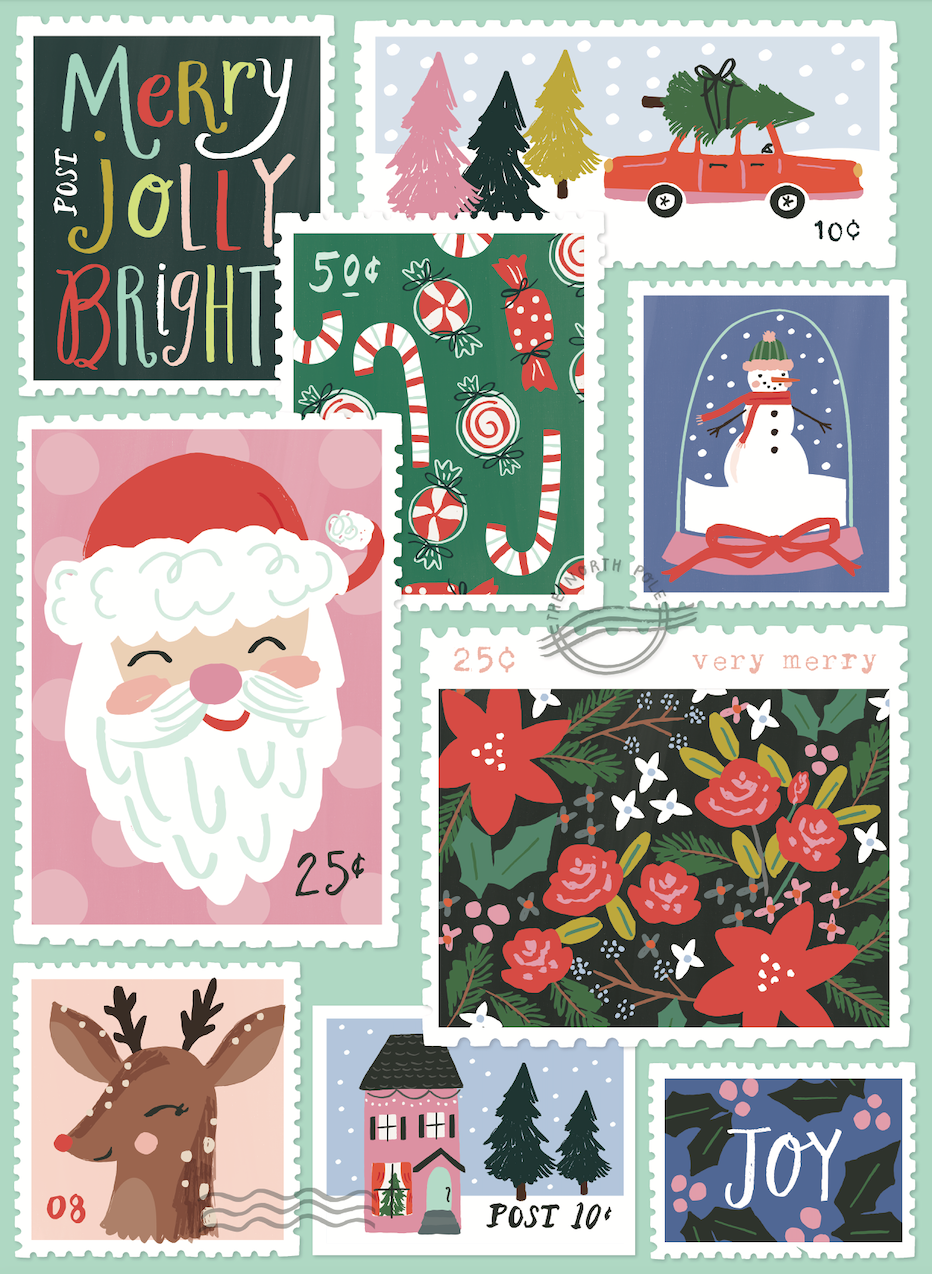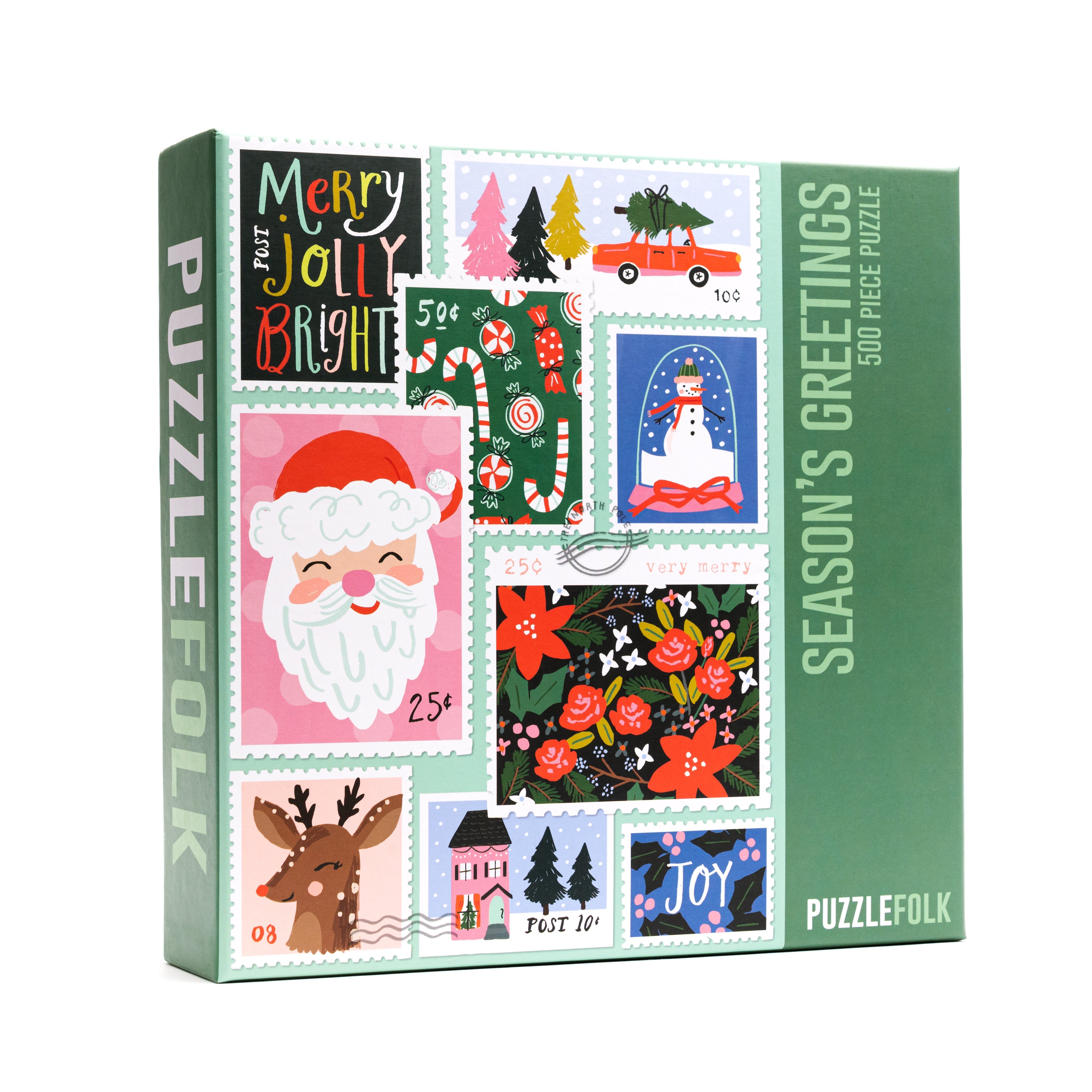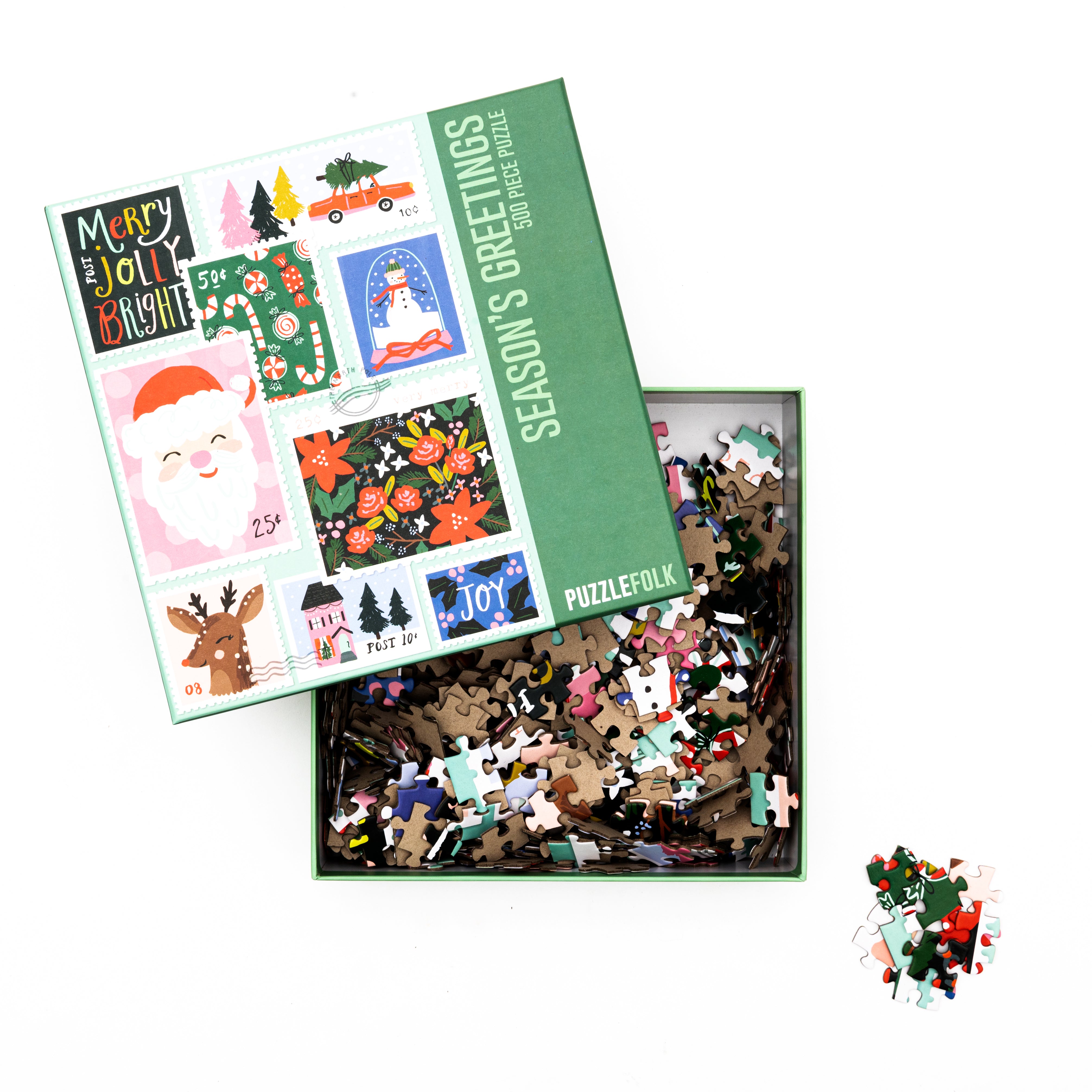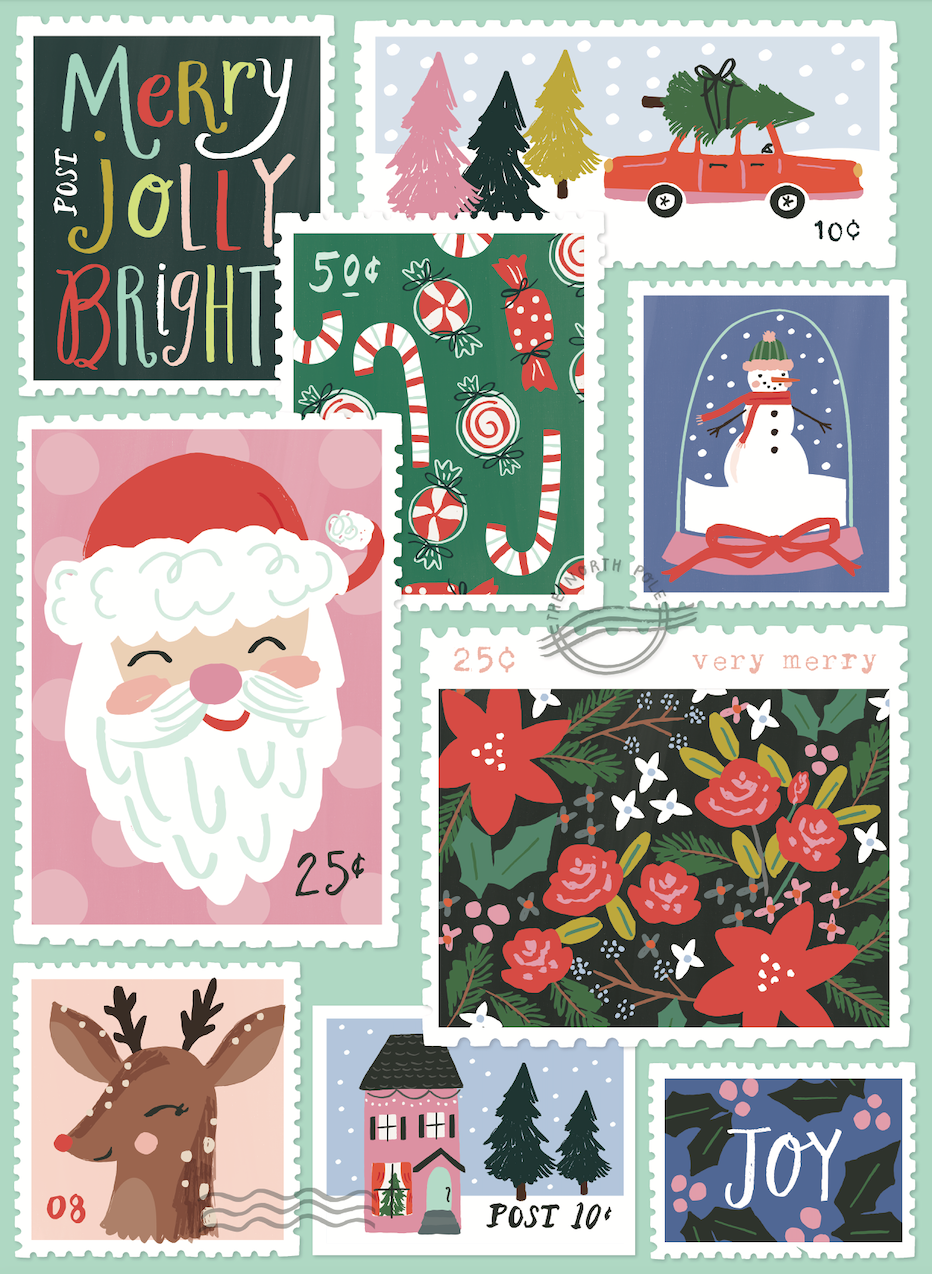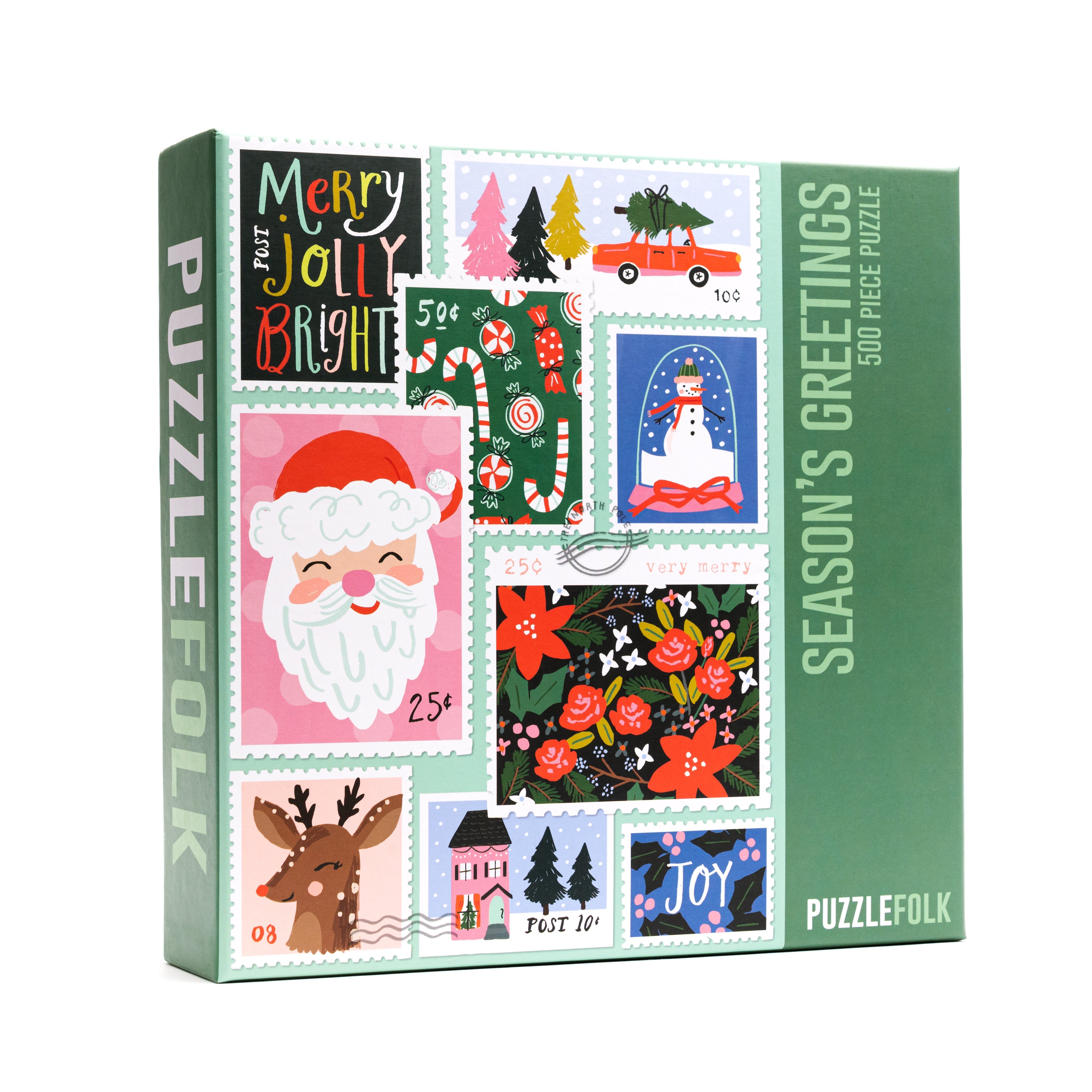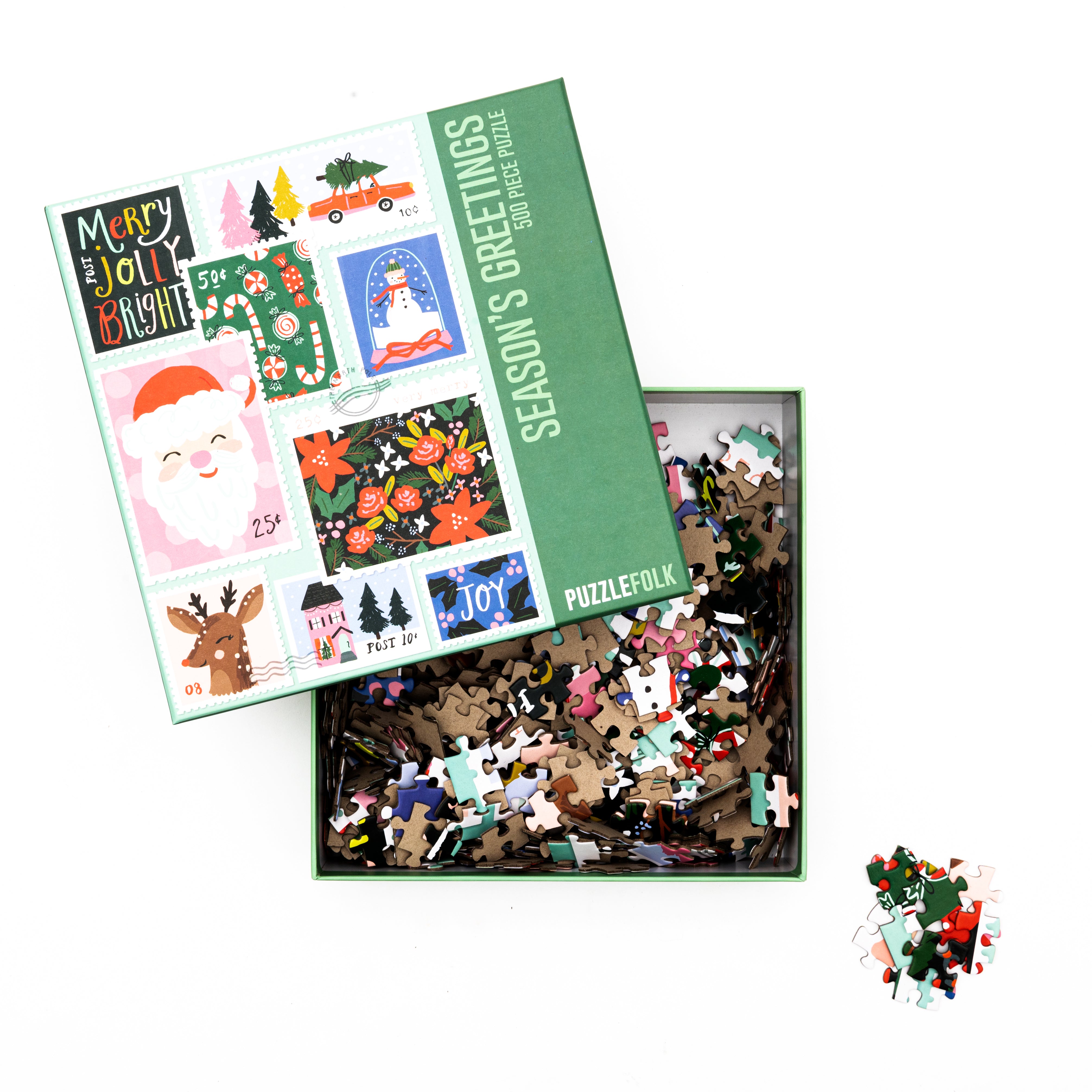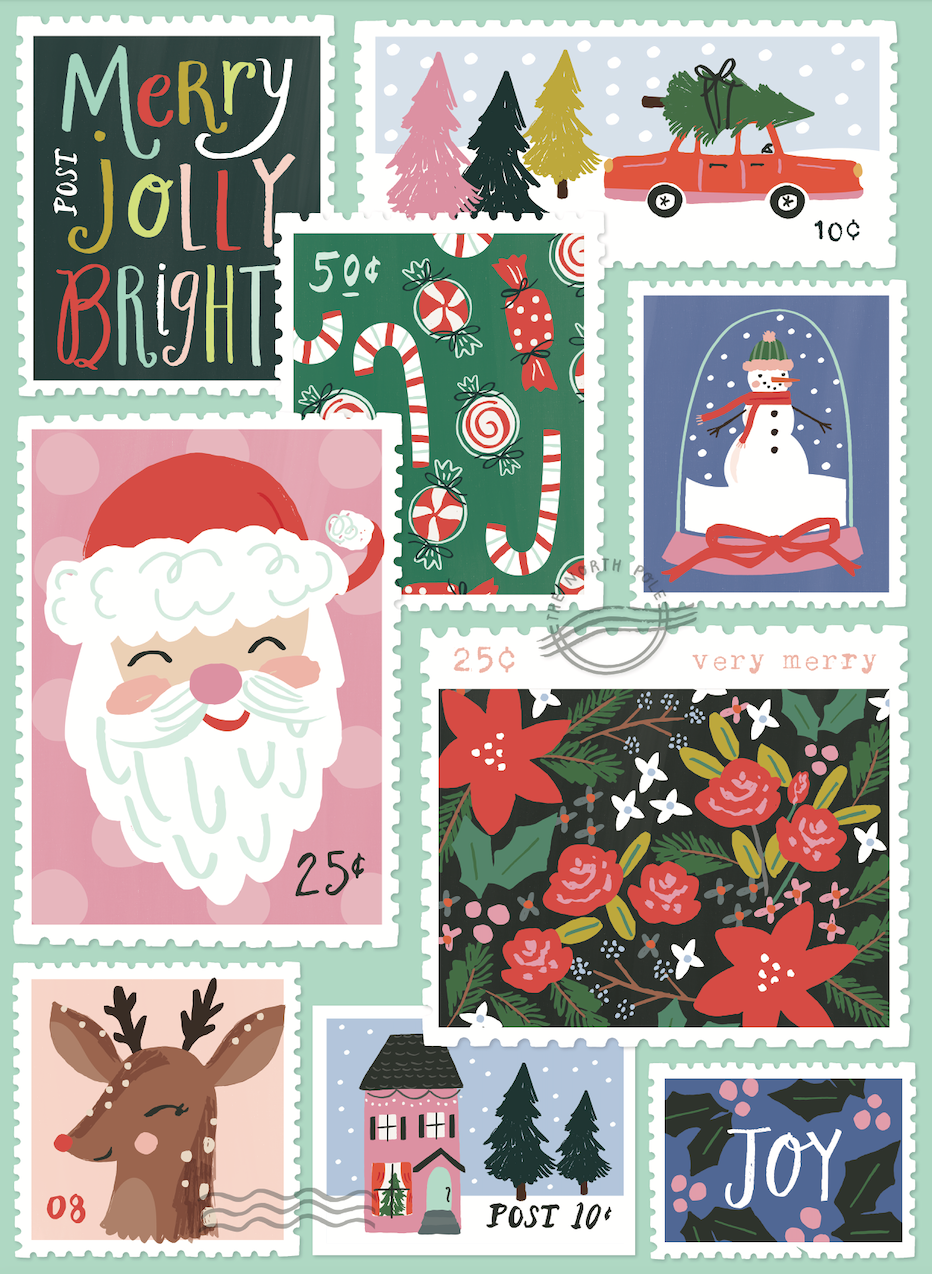 Season's Greetings
A holiday themed puzzle with a collection of postage stamps! The postage stamps at Christmas are always better, and they add a special touch of holiday magic when placed on the holiday cards to family and friendS!
500 piece puzzle
Finished puzzle dimensions - 22.5" x 16.5"
Box dimensions - 9" x 9" x 2"
Includes 8x10 colored poster of puzzle
Artist: Lauren Waltman