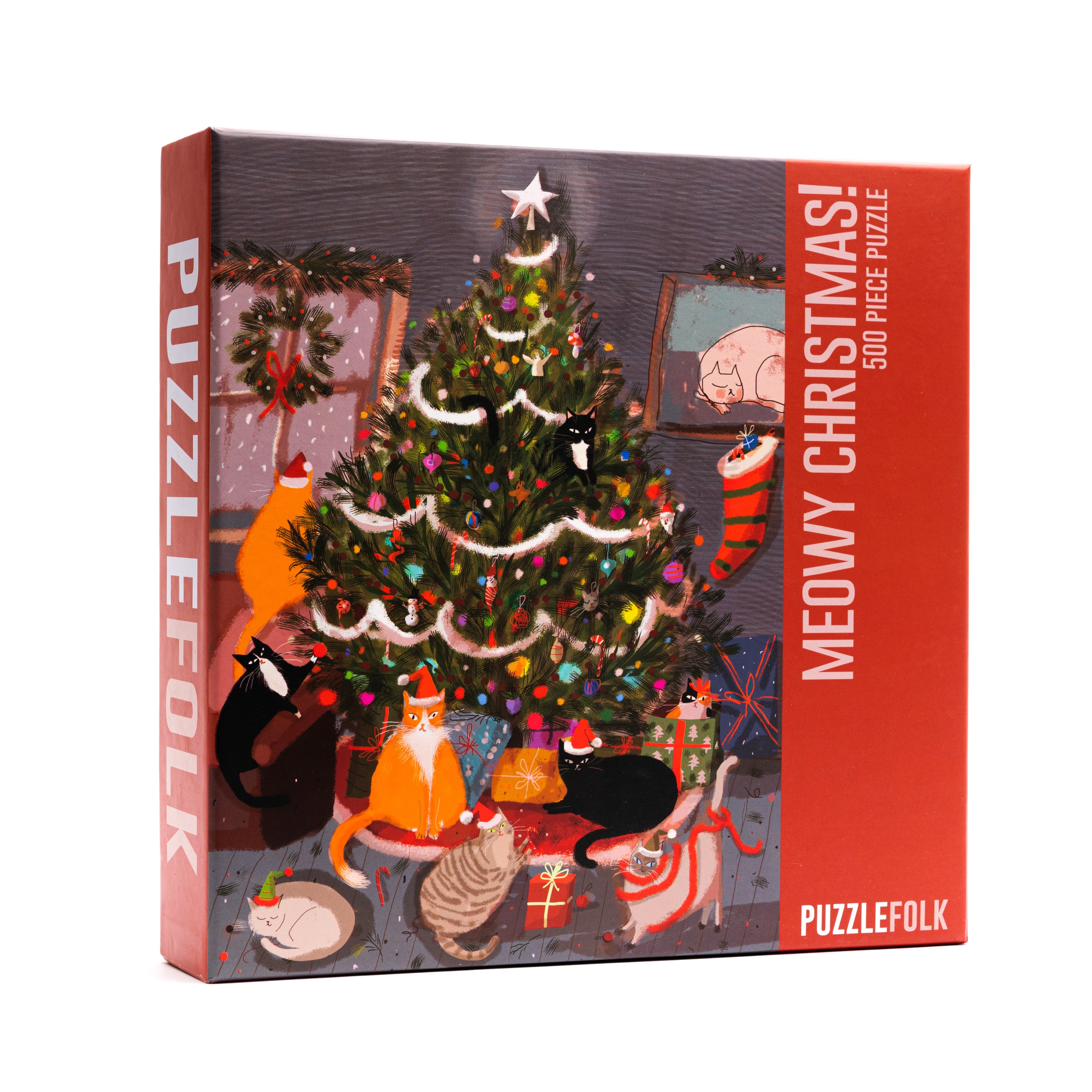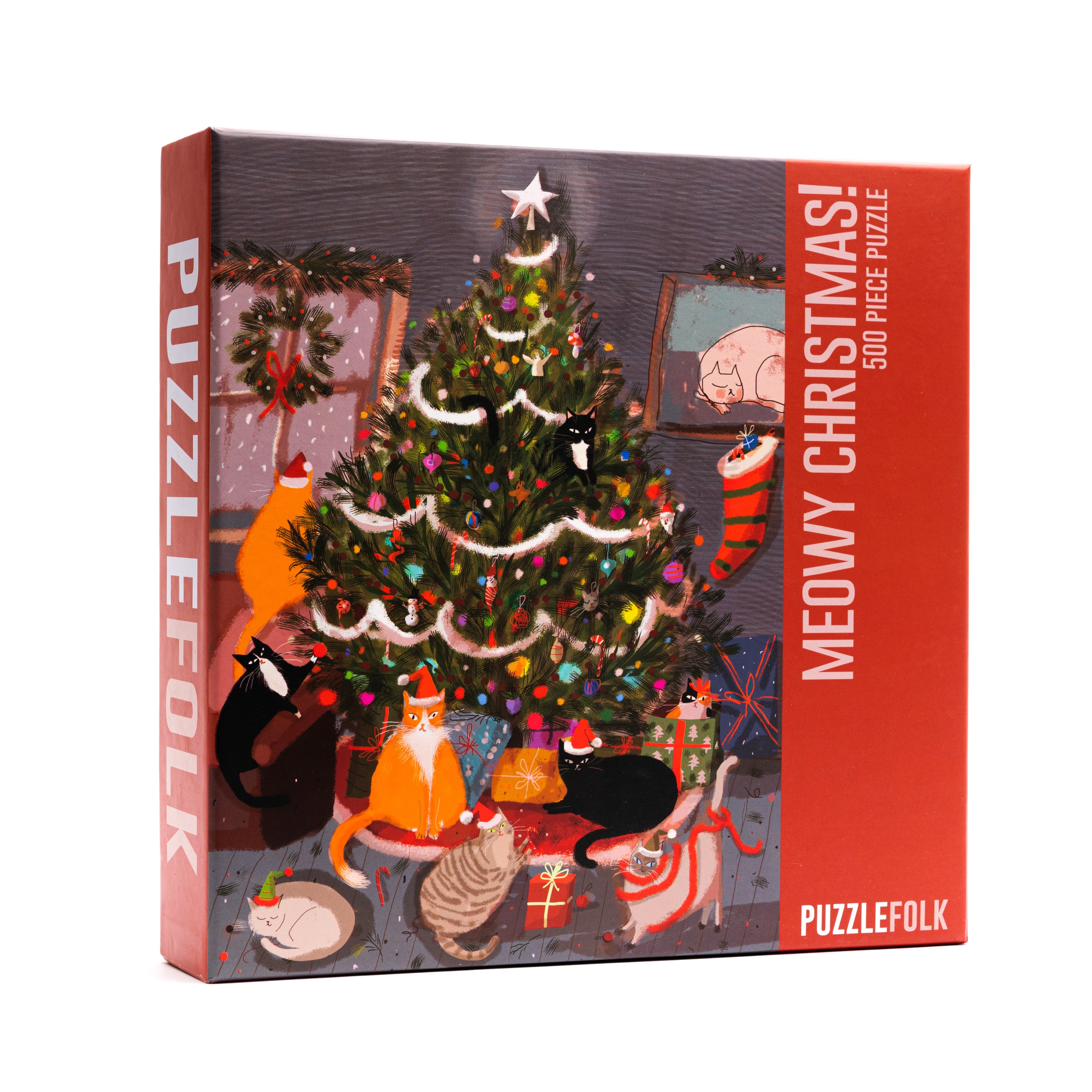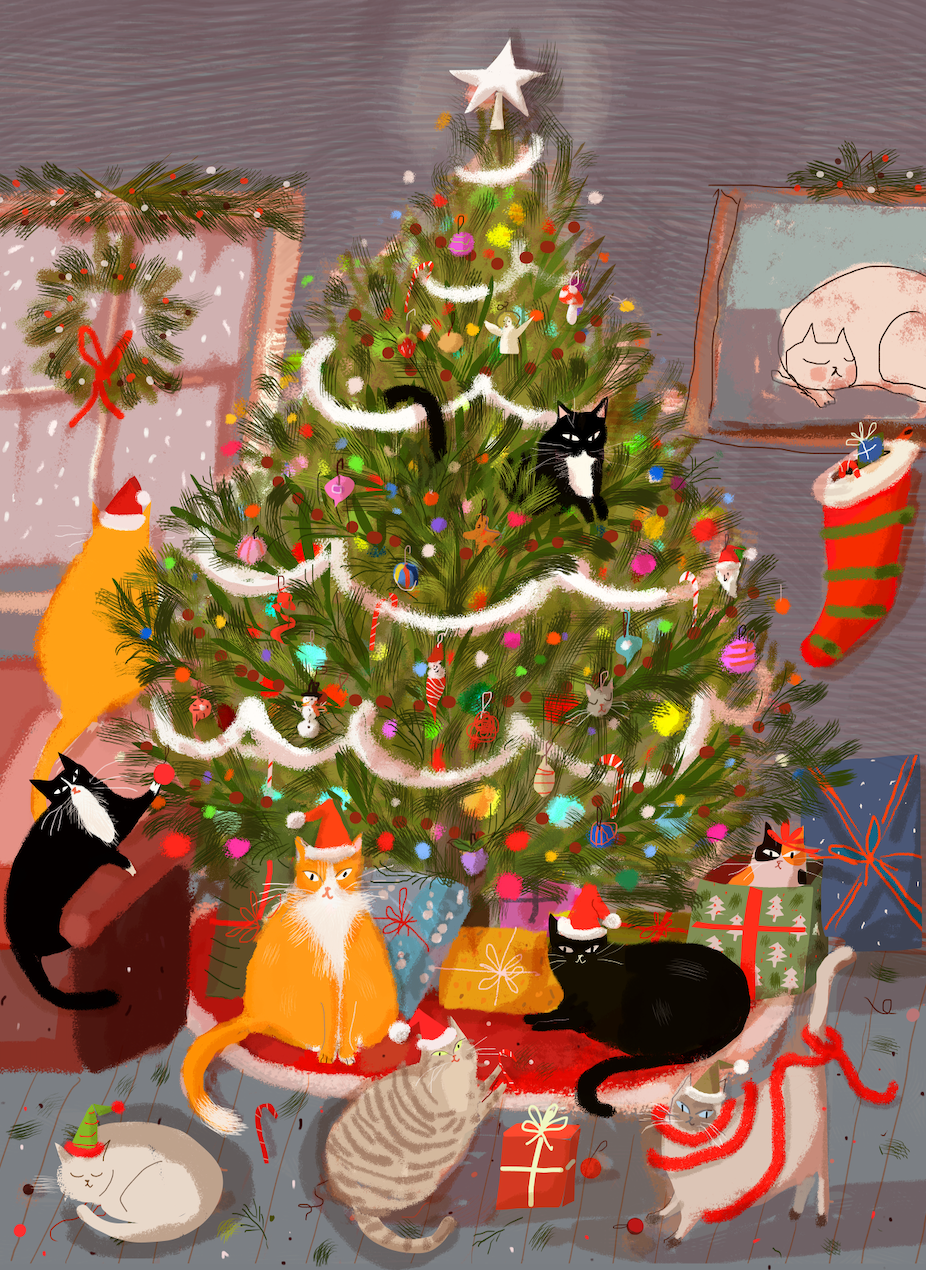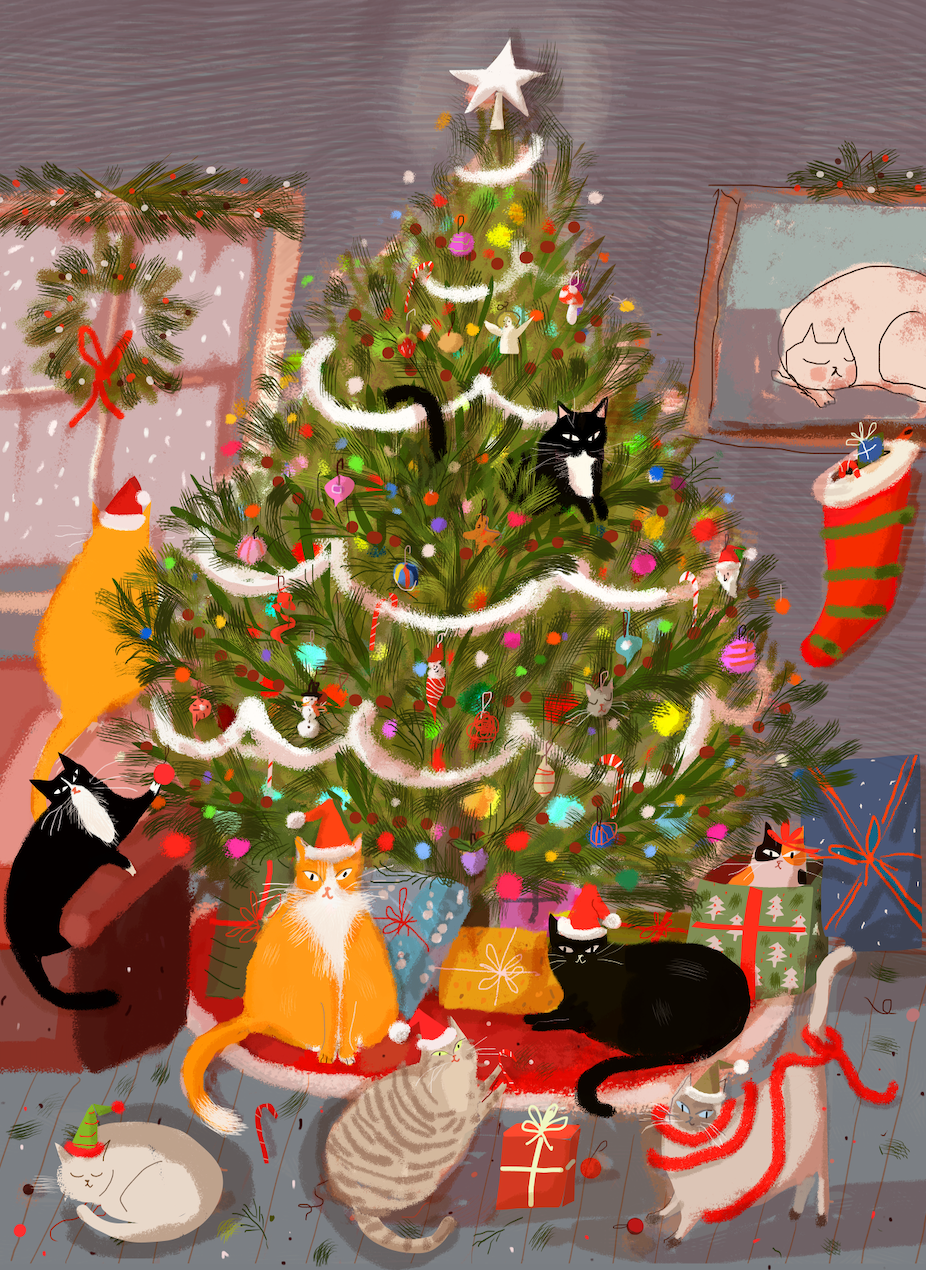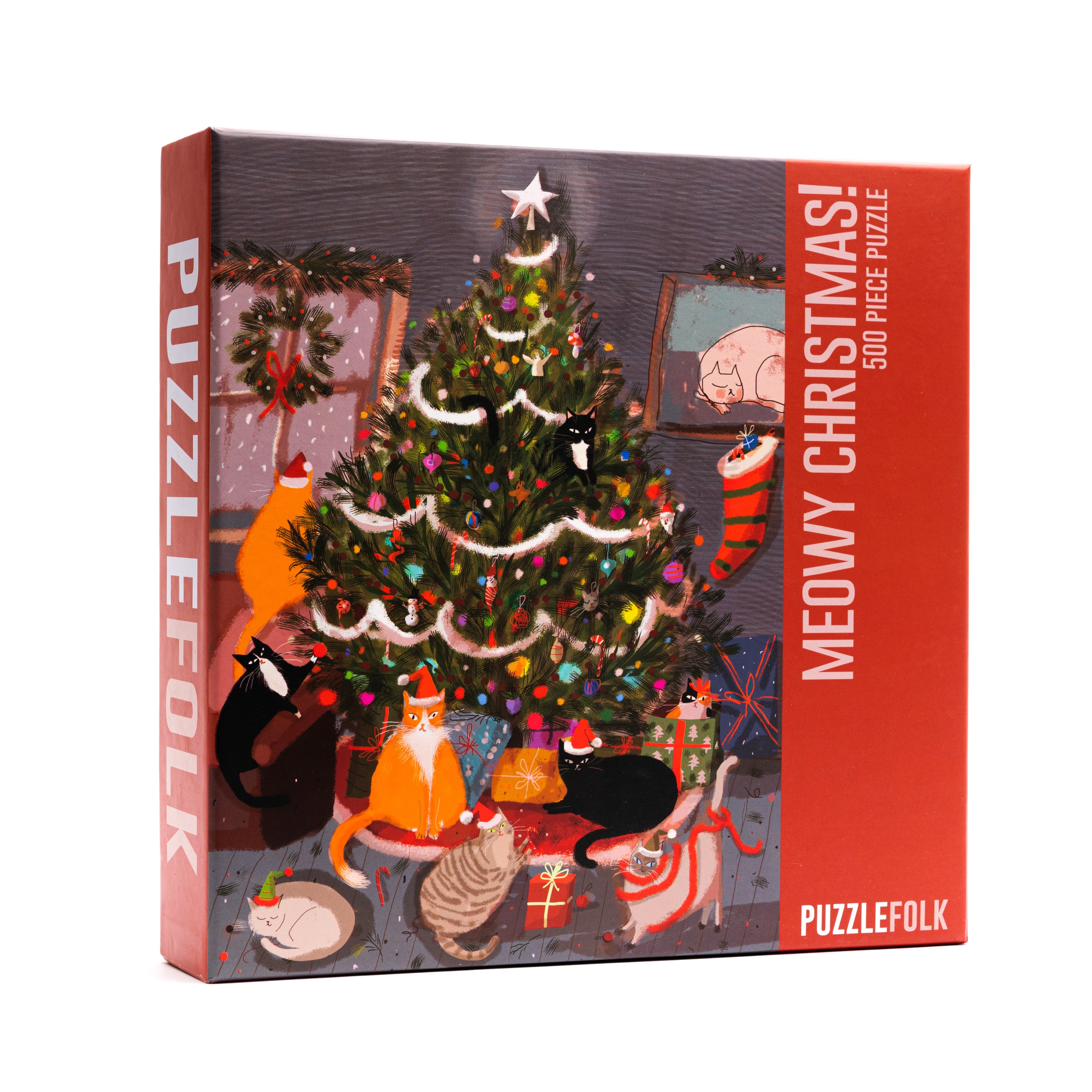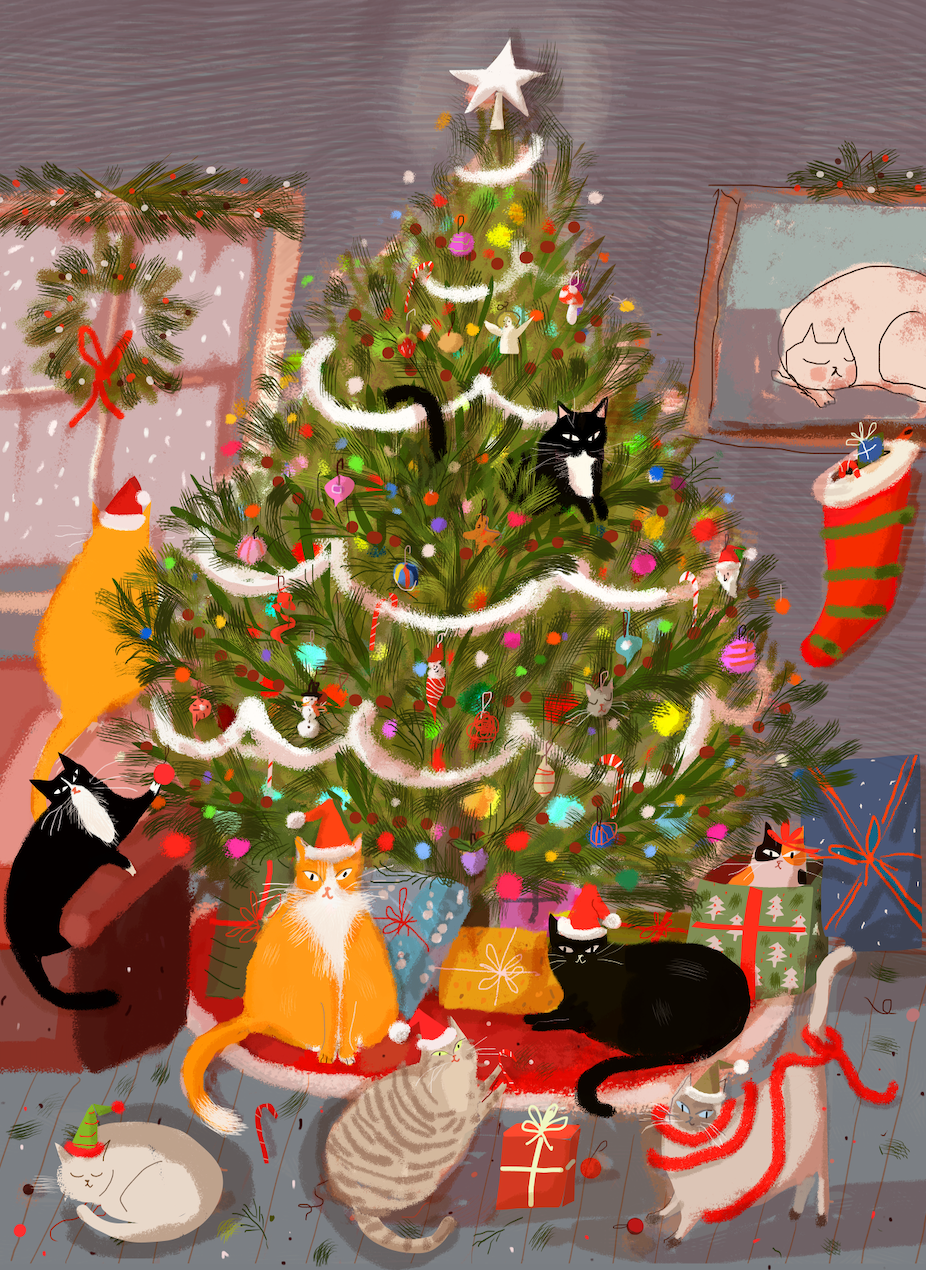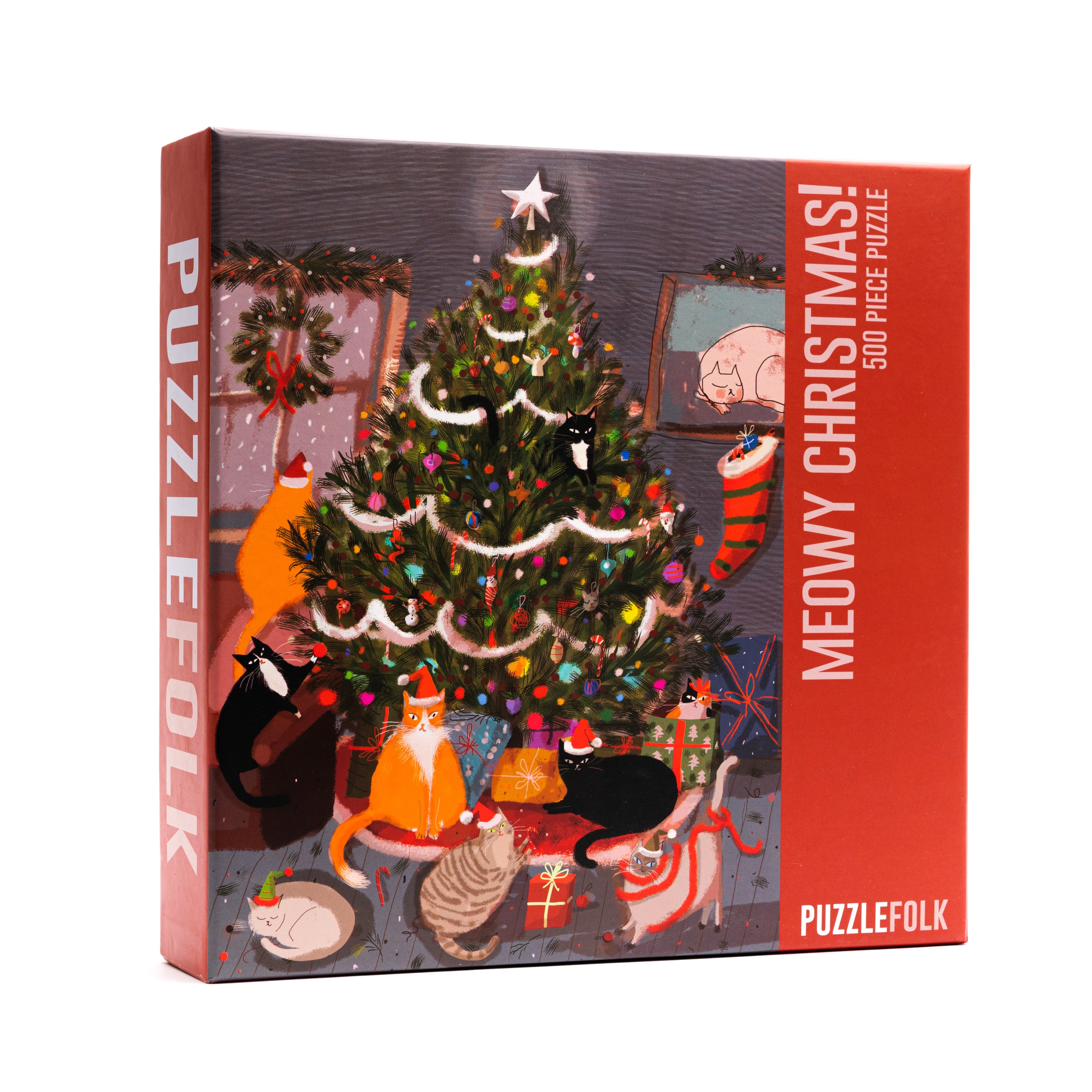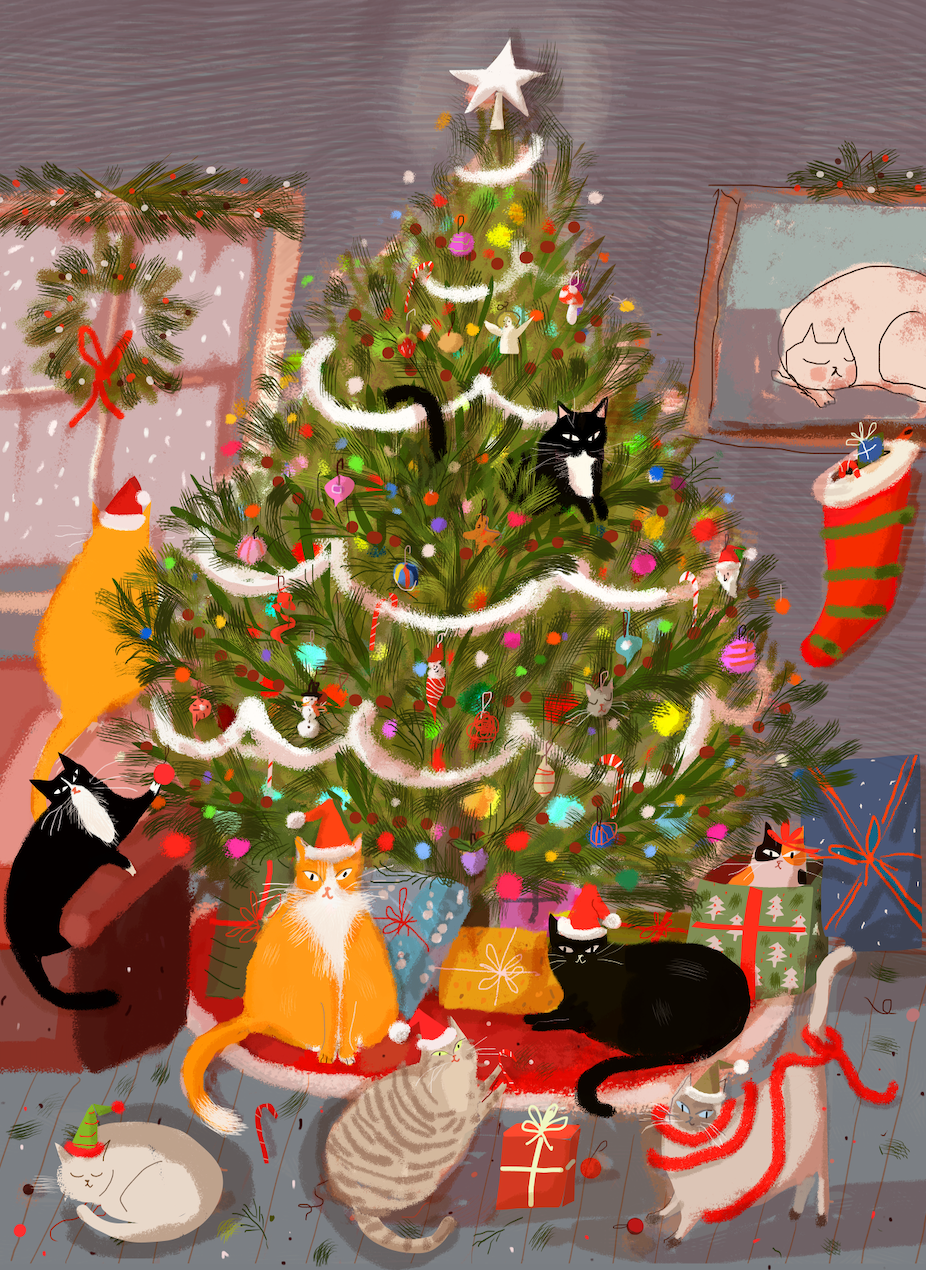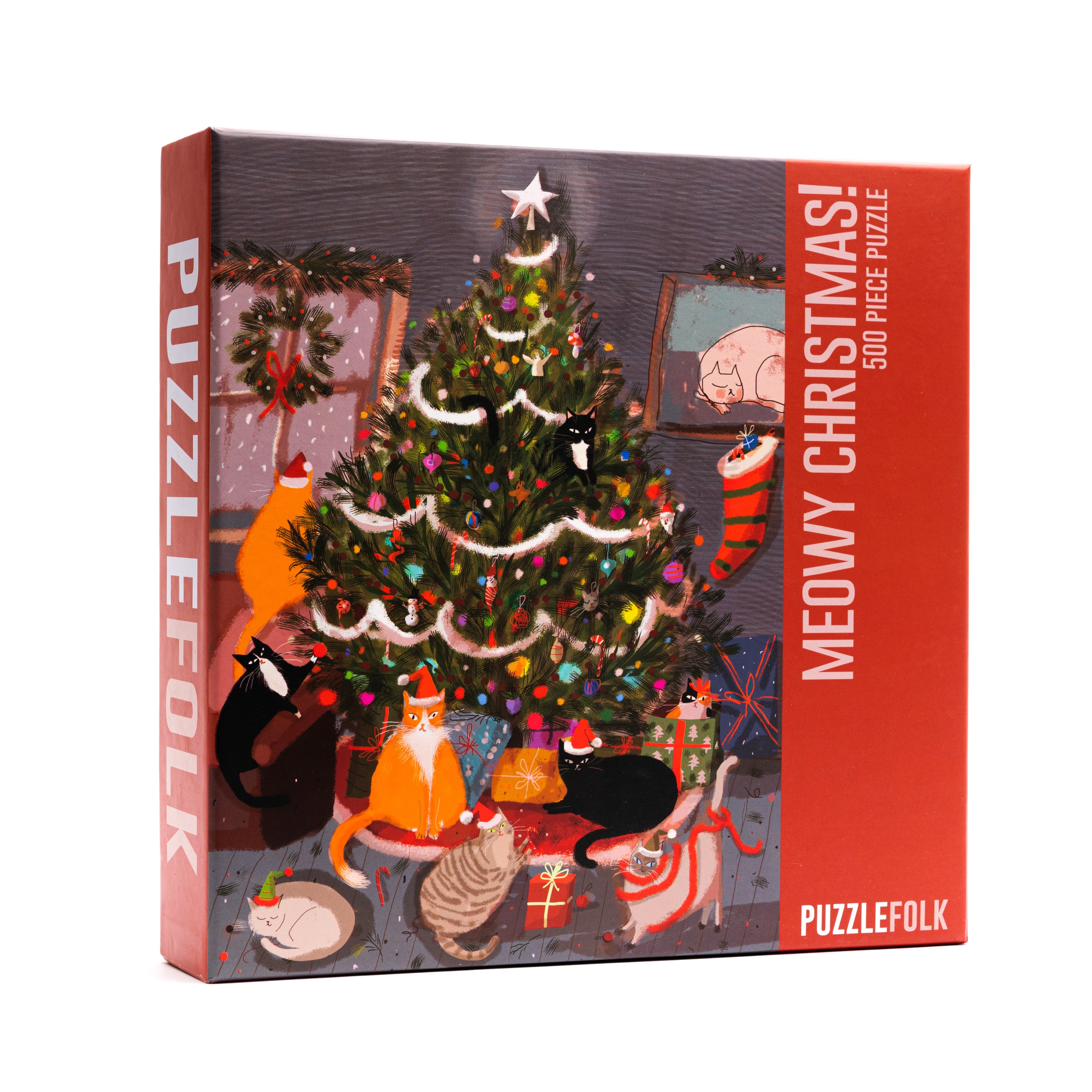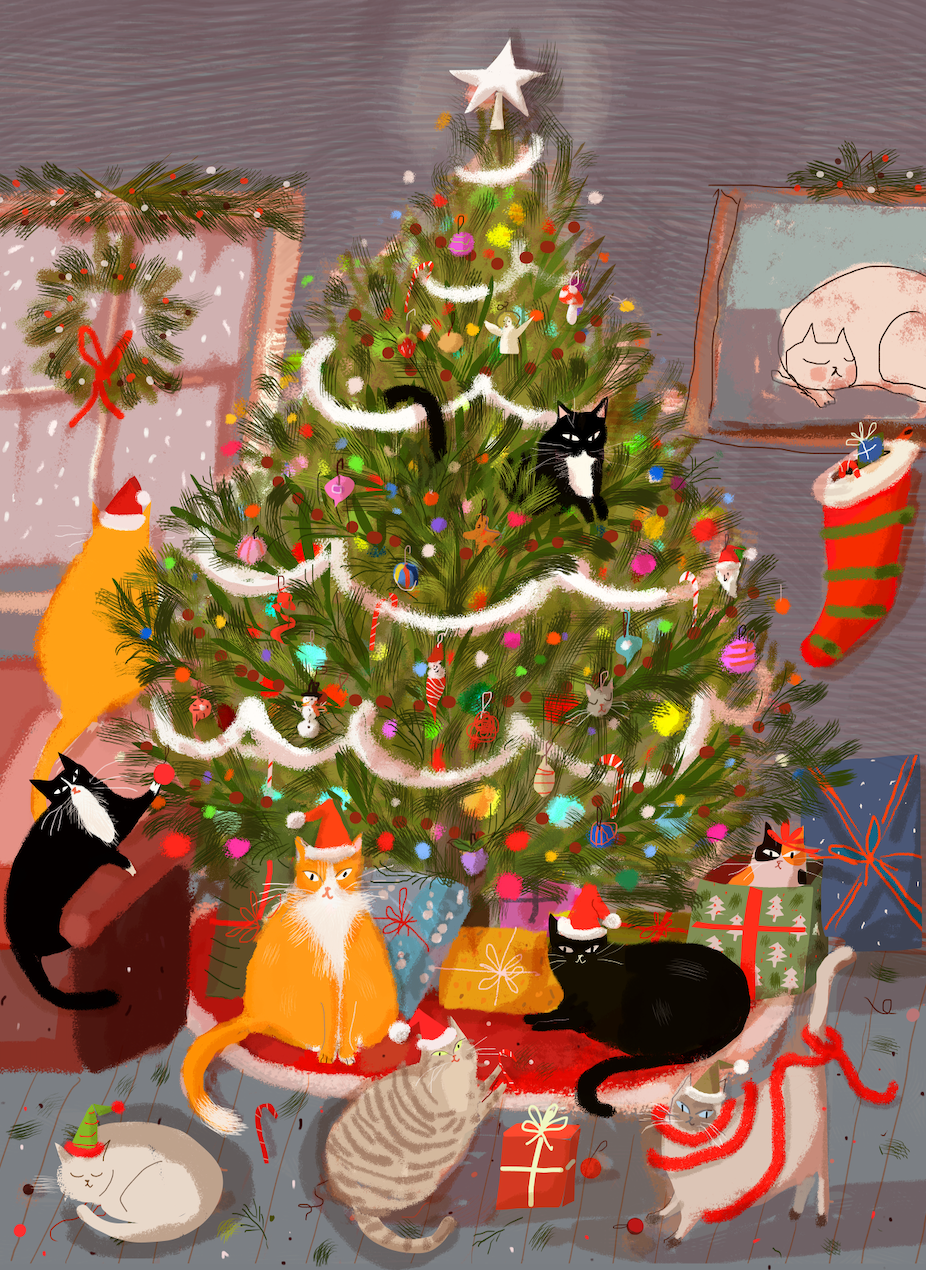 Meowy Christmas!
A Christmas themed puzzle made for cat lovers! This puzzle is full of everything we love about Christmas and cats! From the art on the wall to the Santa hats on the cats, there is so much to love here.
500 piece puzzle
Finished puzzle dimensions - 22.5" x 16.5"
Box dimensions - 9" x 9" x 2"
Includes 8x10 colored poster of puzzle
Artist: Jamie Shelman