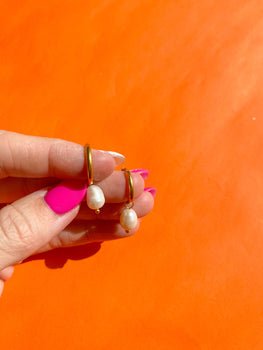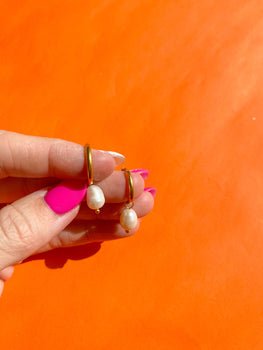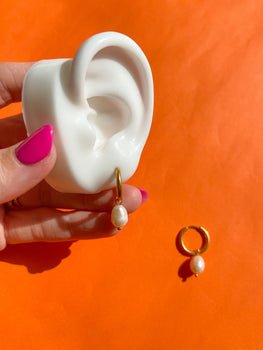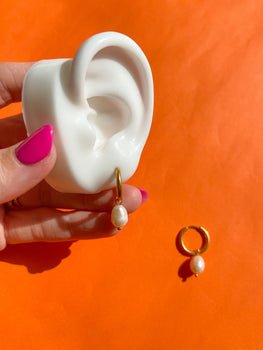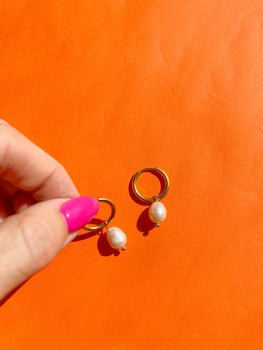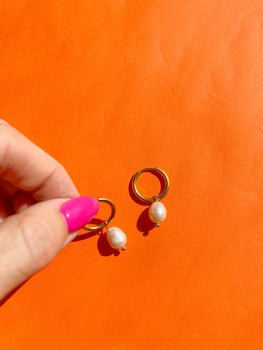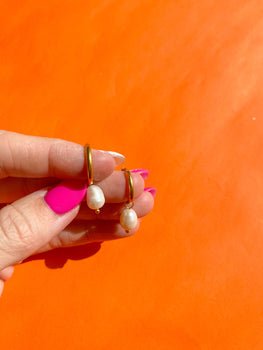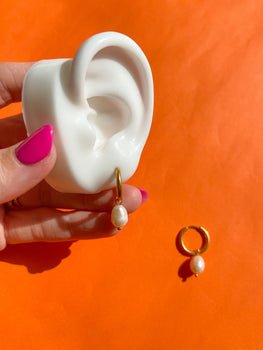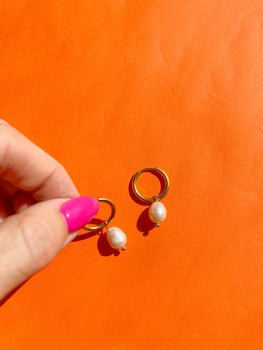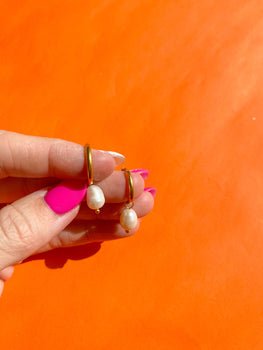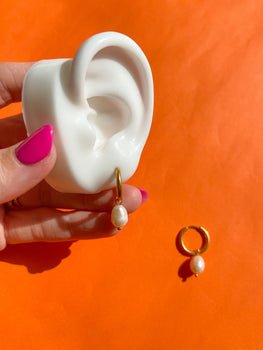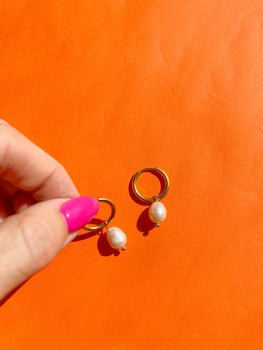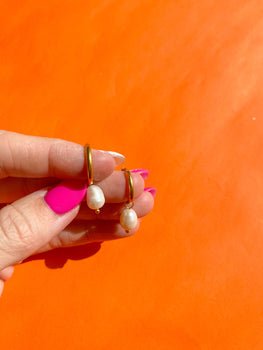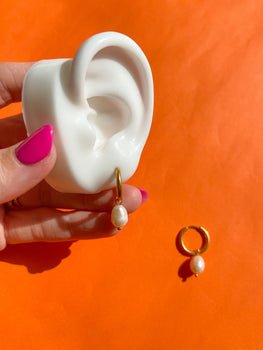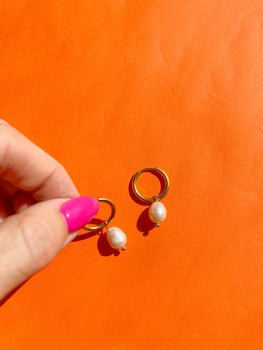 Kiera Pearl Hoops
On our live video, while showing all of the earrings, the comment was made that a pirates of the Caribbean name would be fitting, since these are Pearl earrings and the movie is a little spooky.

Meet the Kiera Hoops! (Kiera.. Knightly??)


These hypoallergenic earrings are water and tarnish resistant!

That being said, I would still recommend removing them prior to showering. Store them in a clean, dry place while not wearing them.

Material:

Made of 18K gold plated stainless steel. Closed loop clicker hoop with clear emerald cut gemstone.