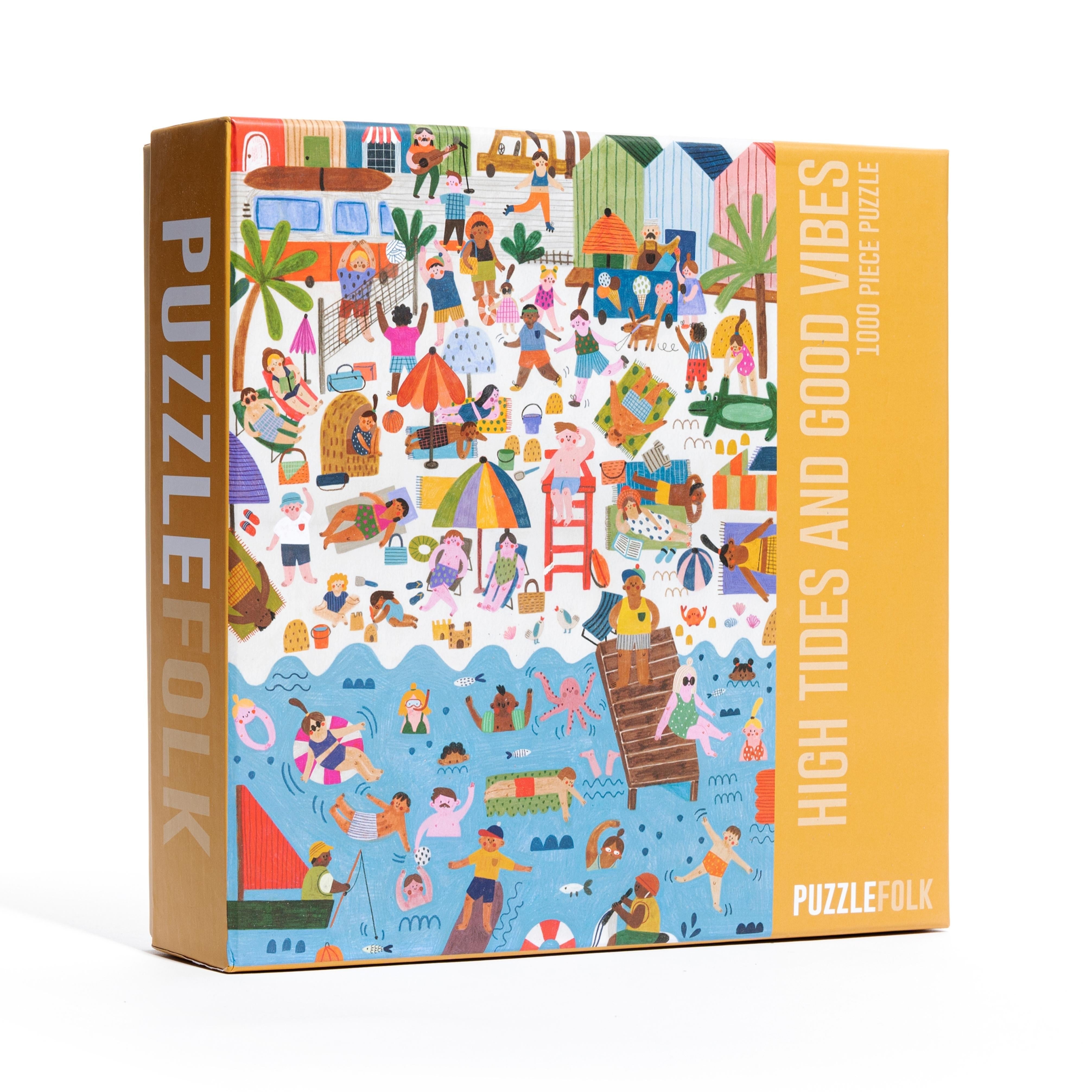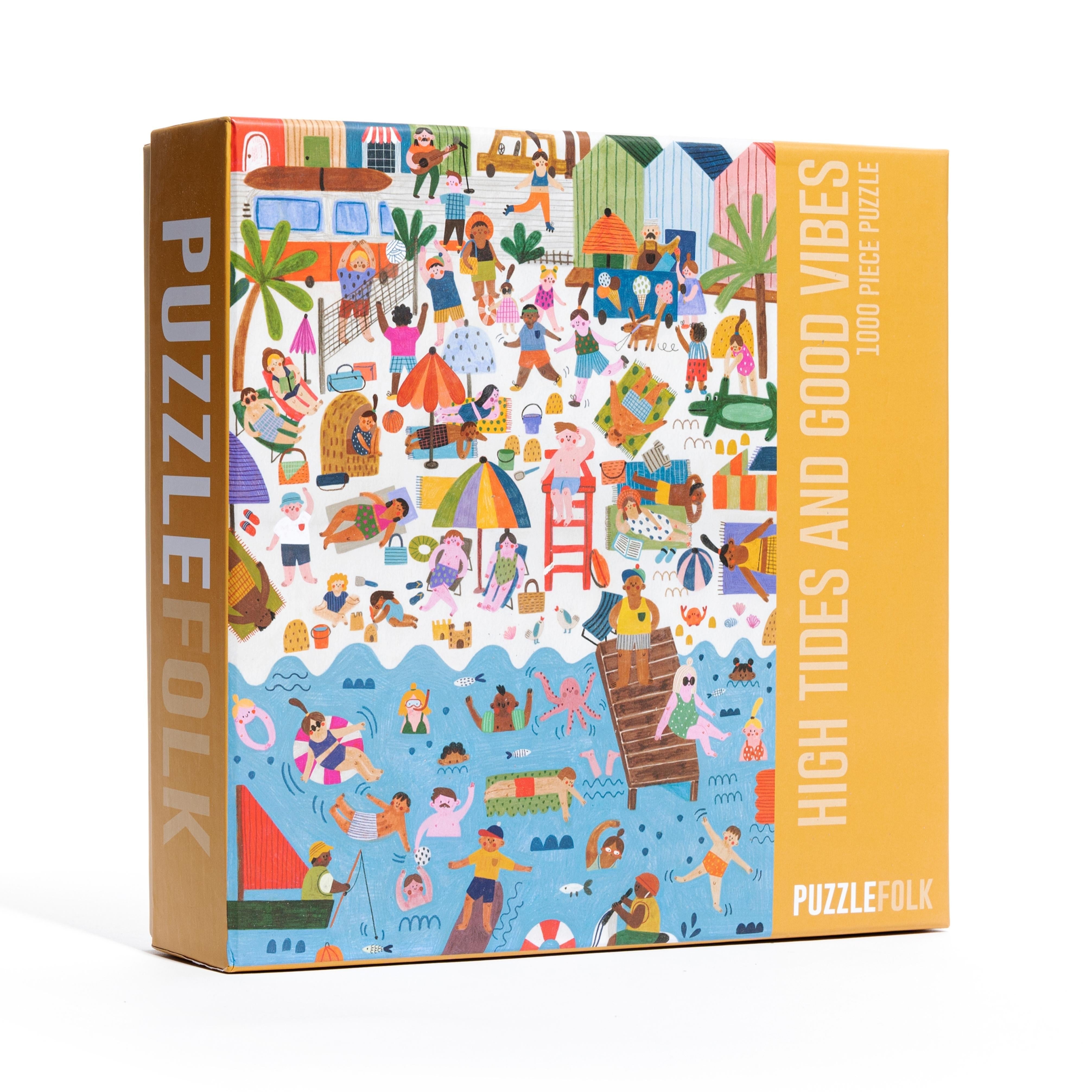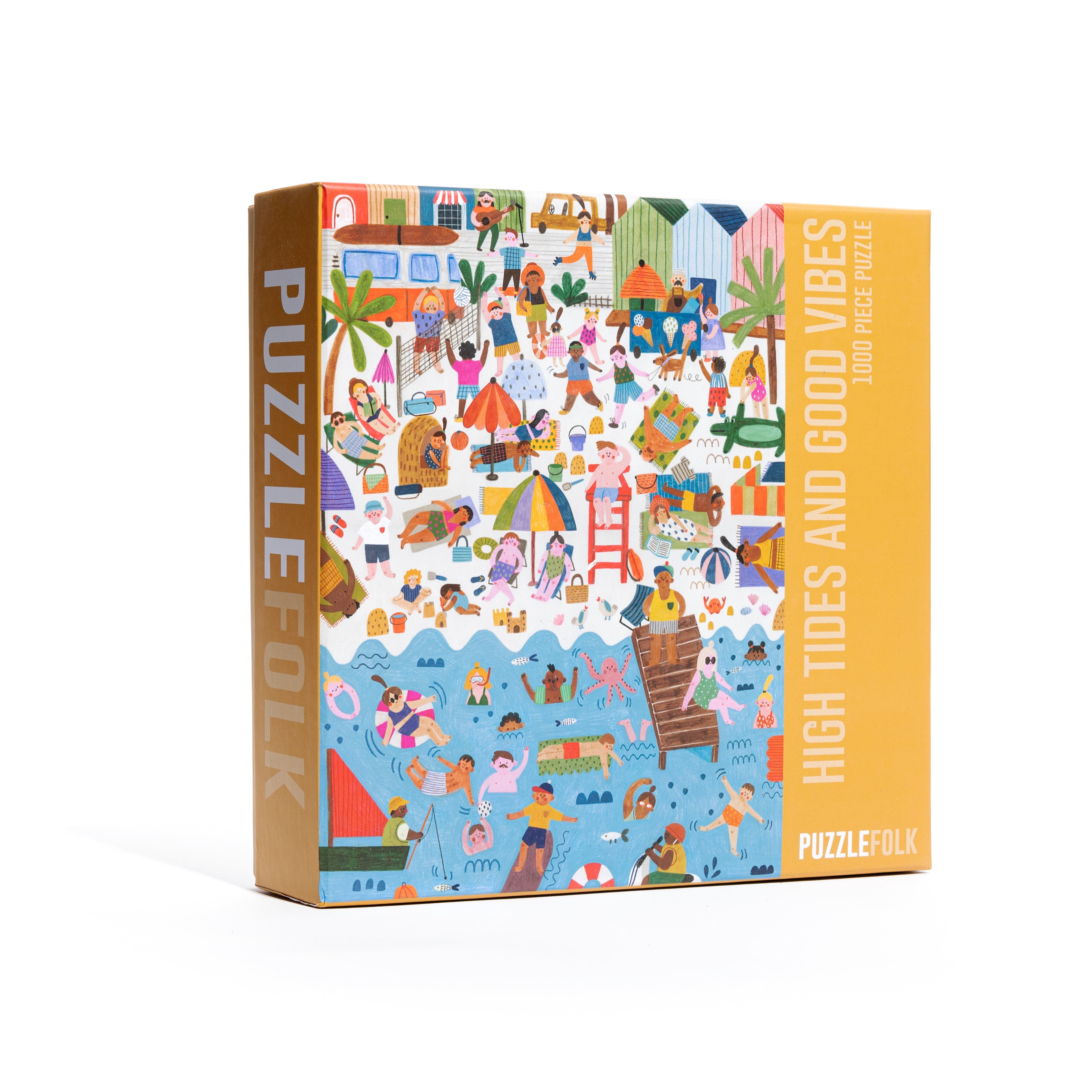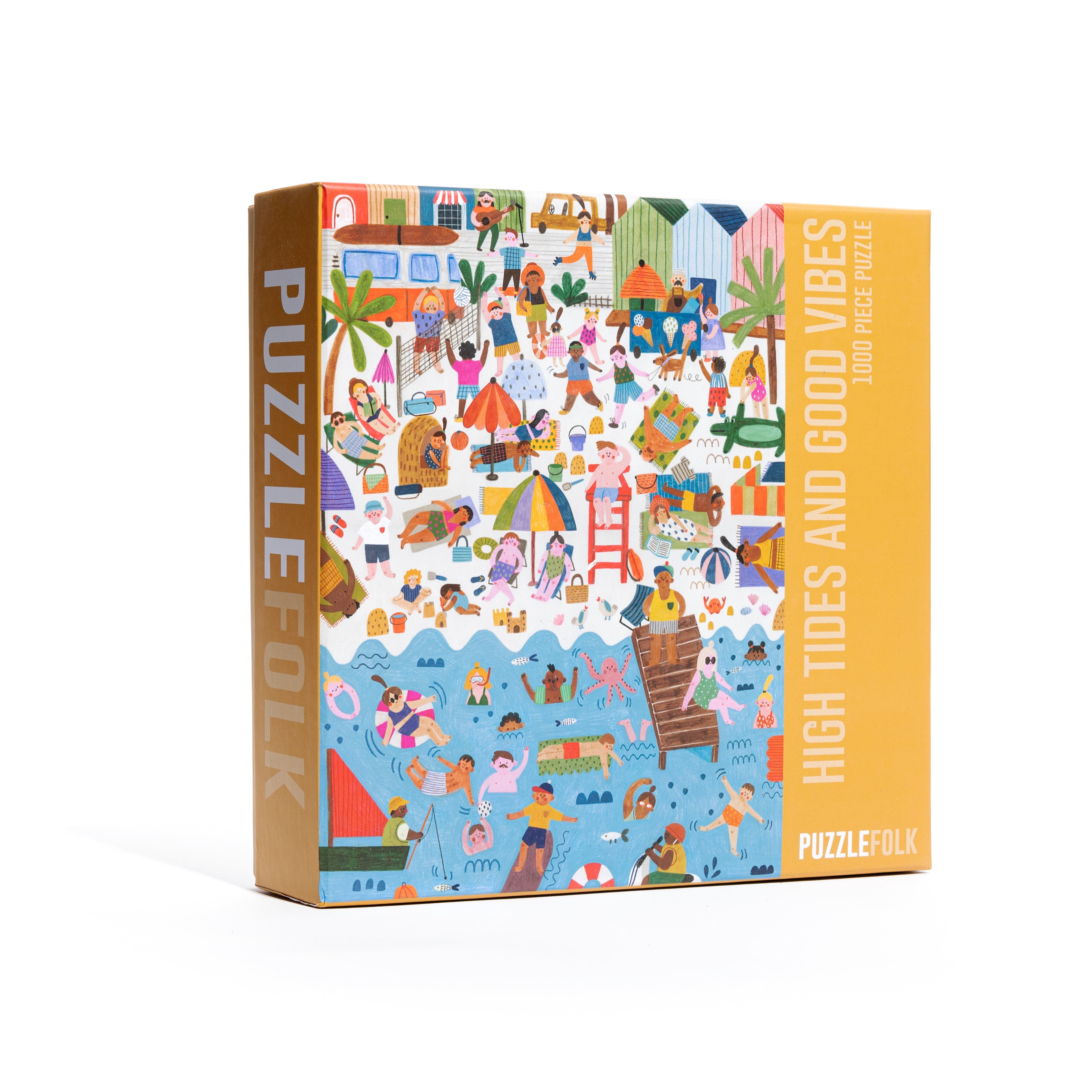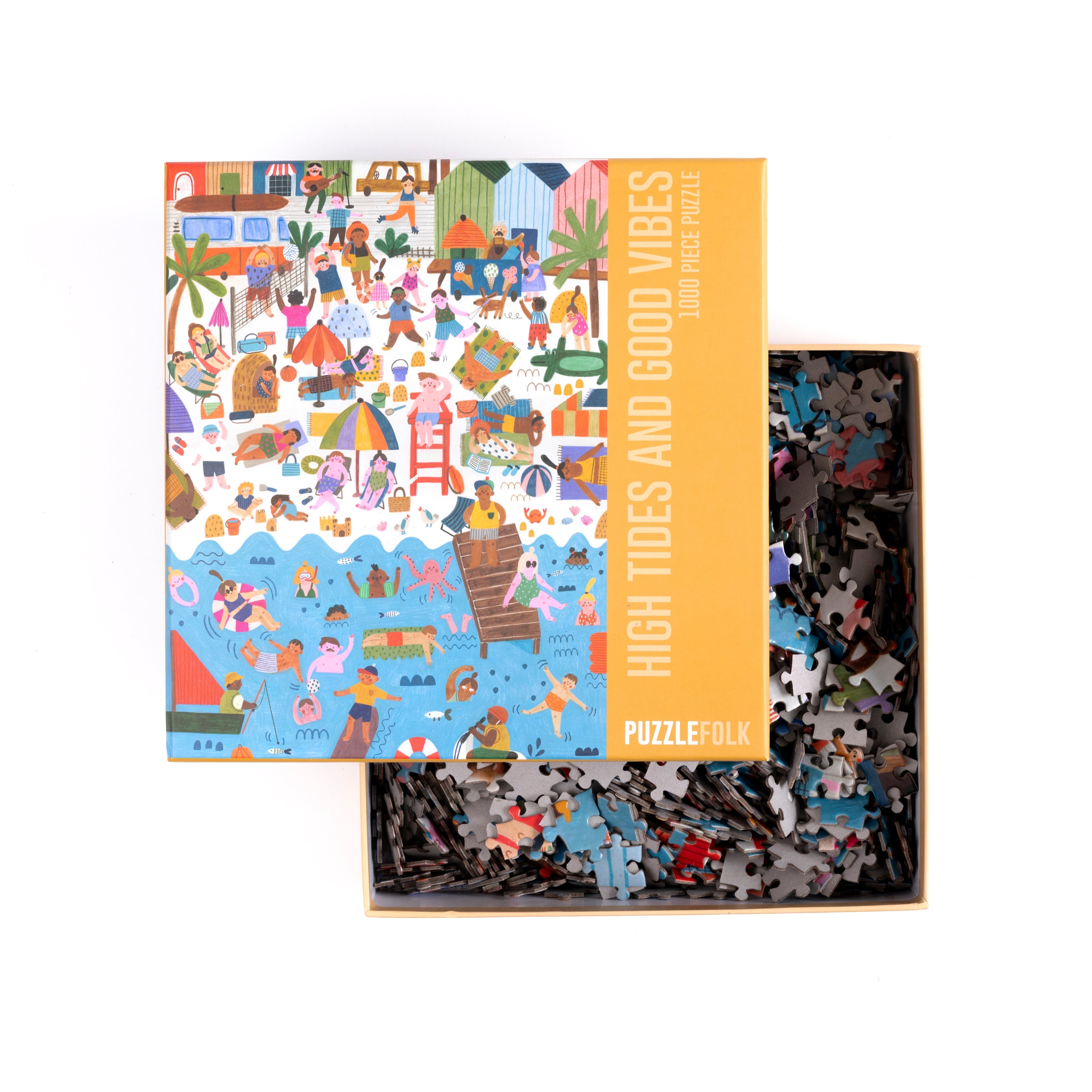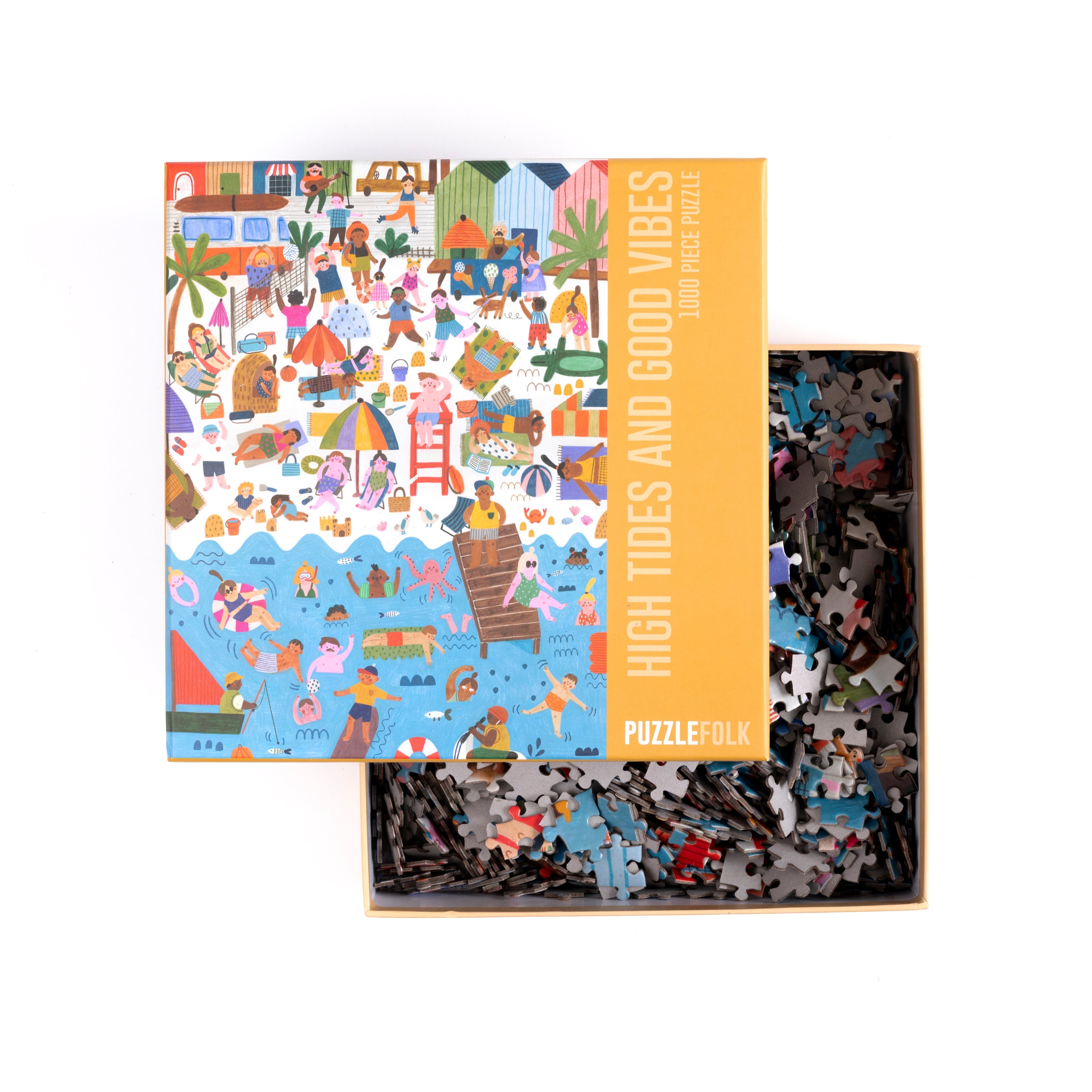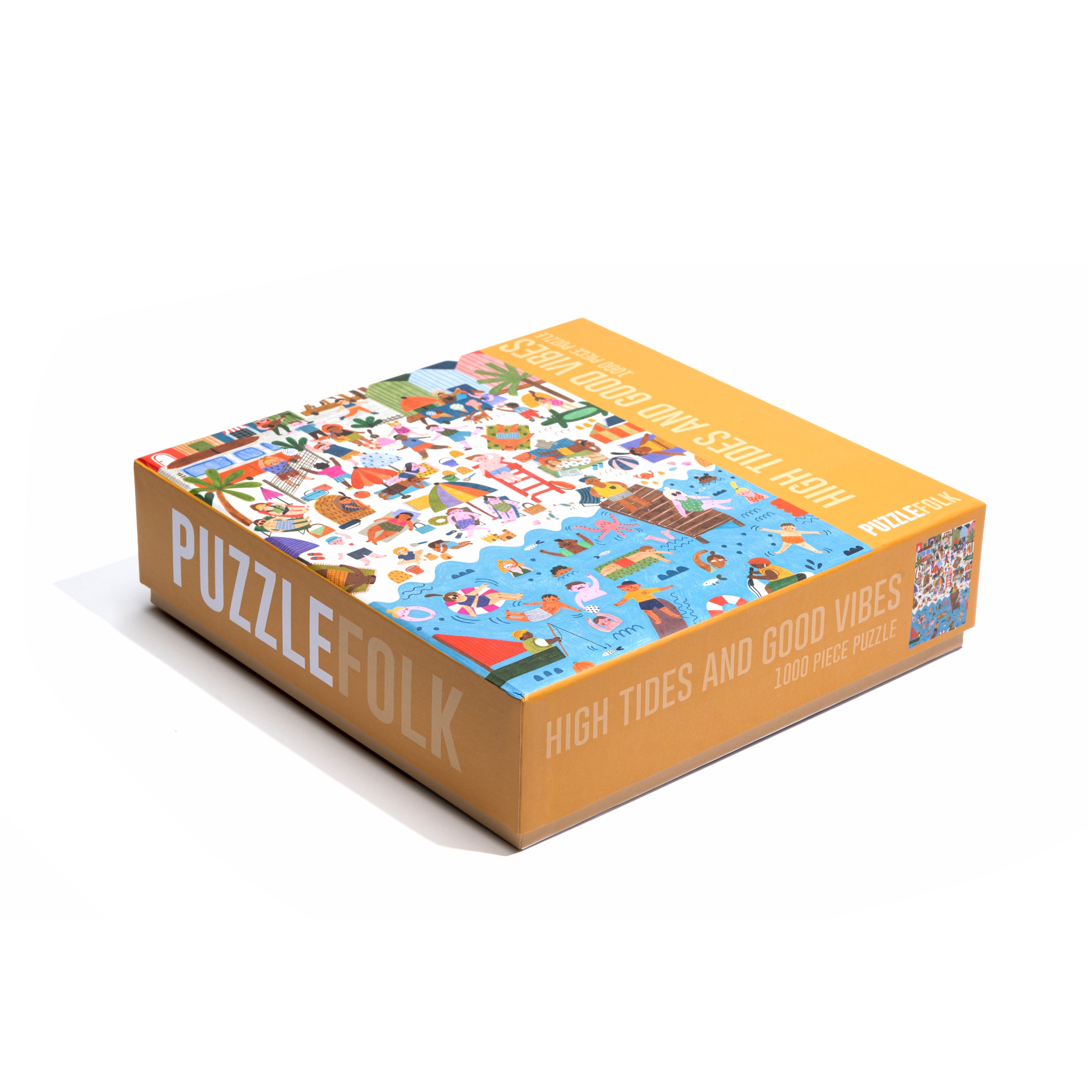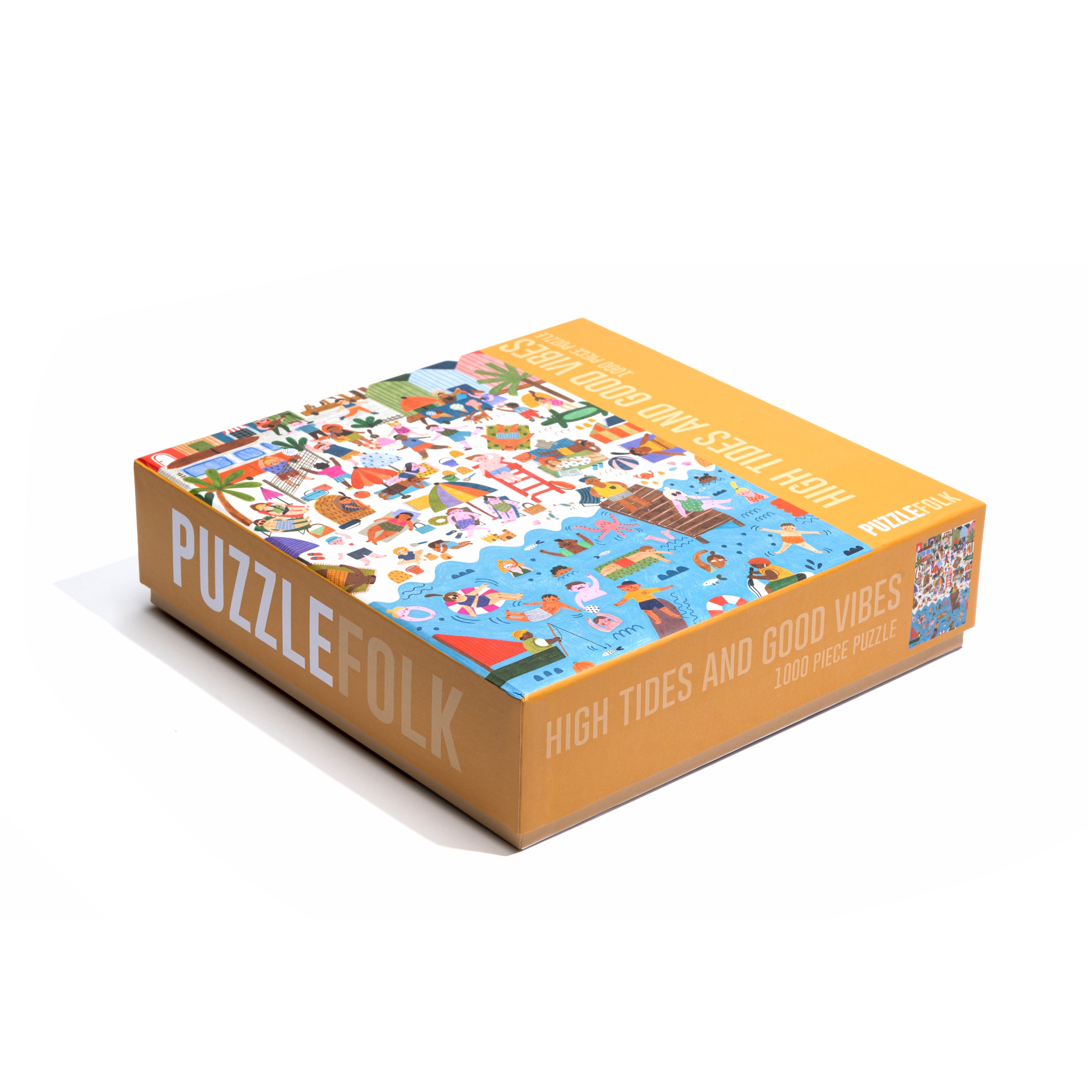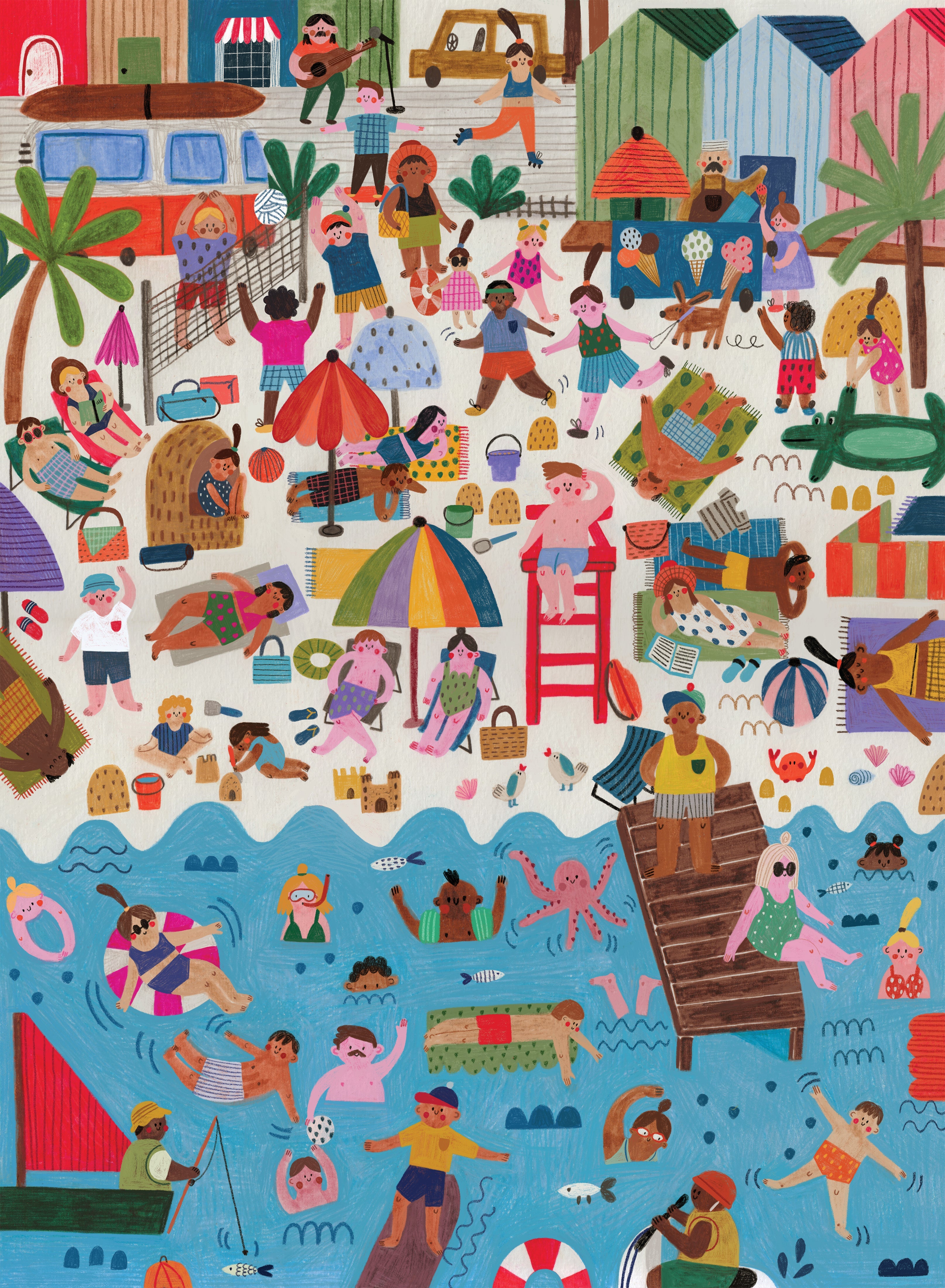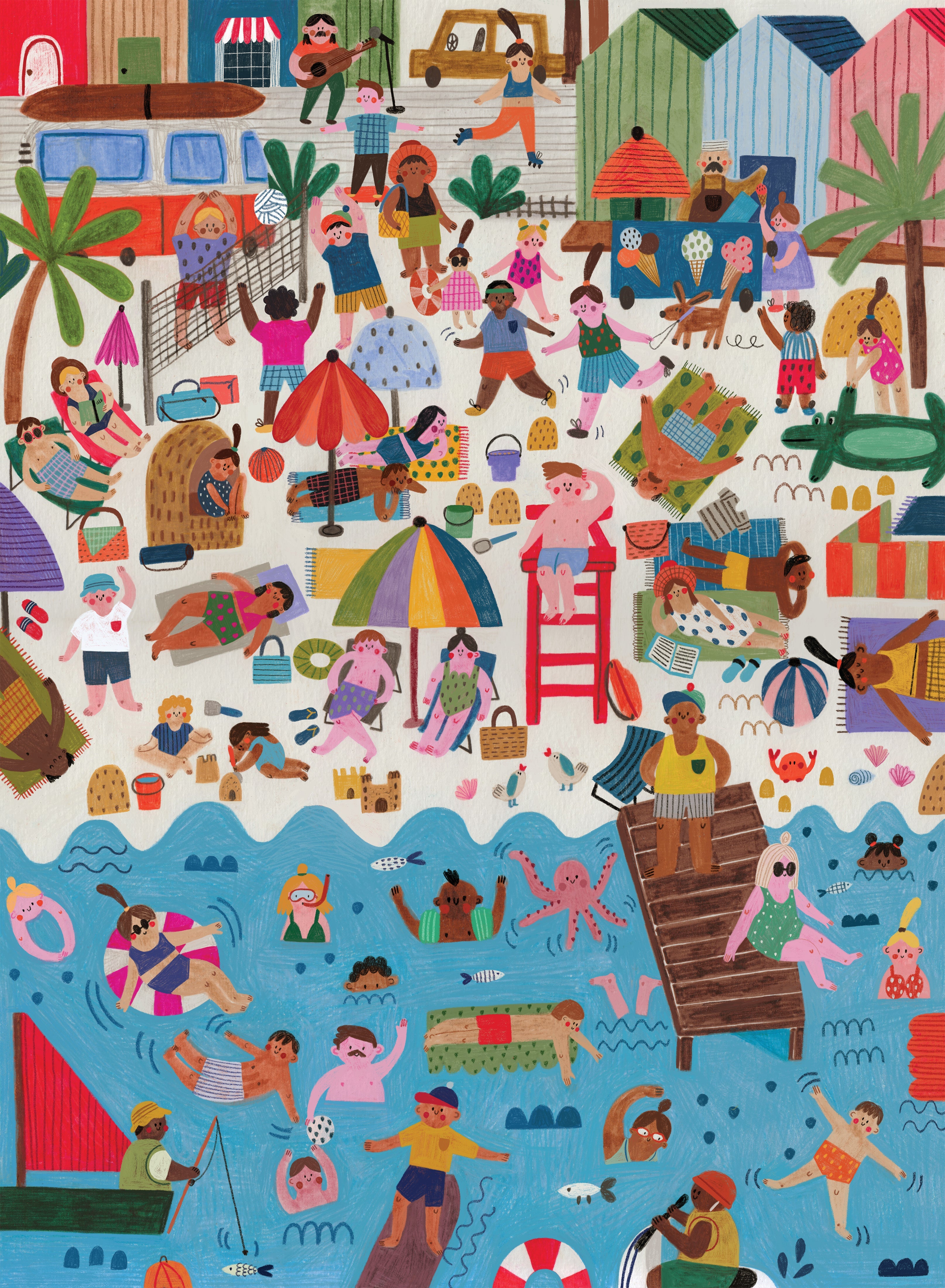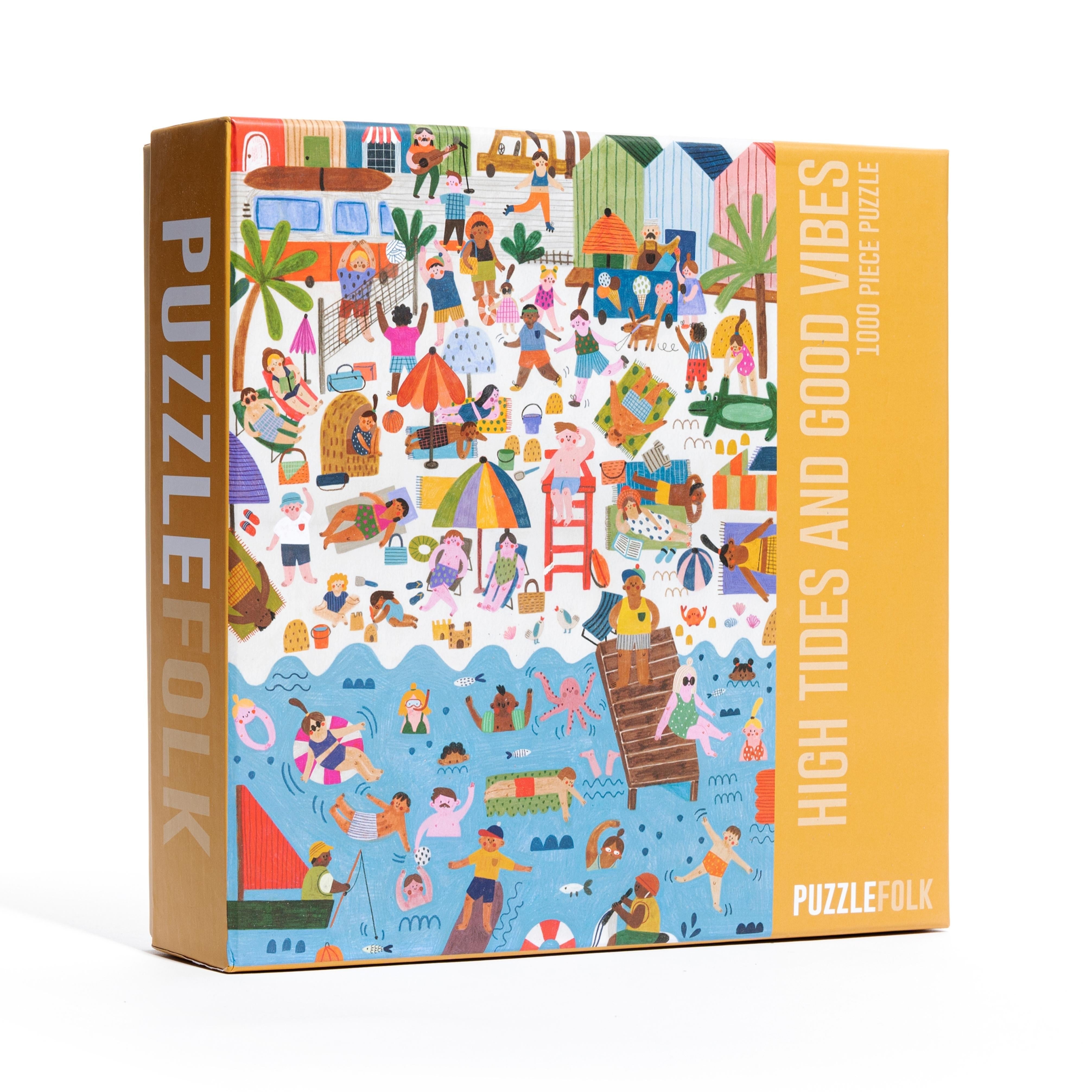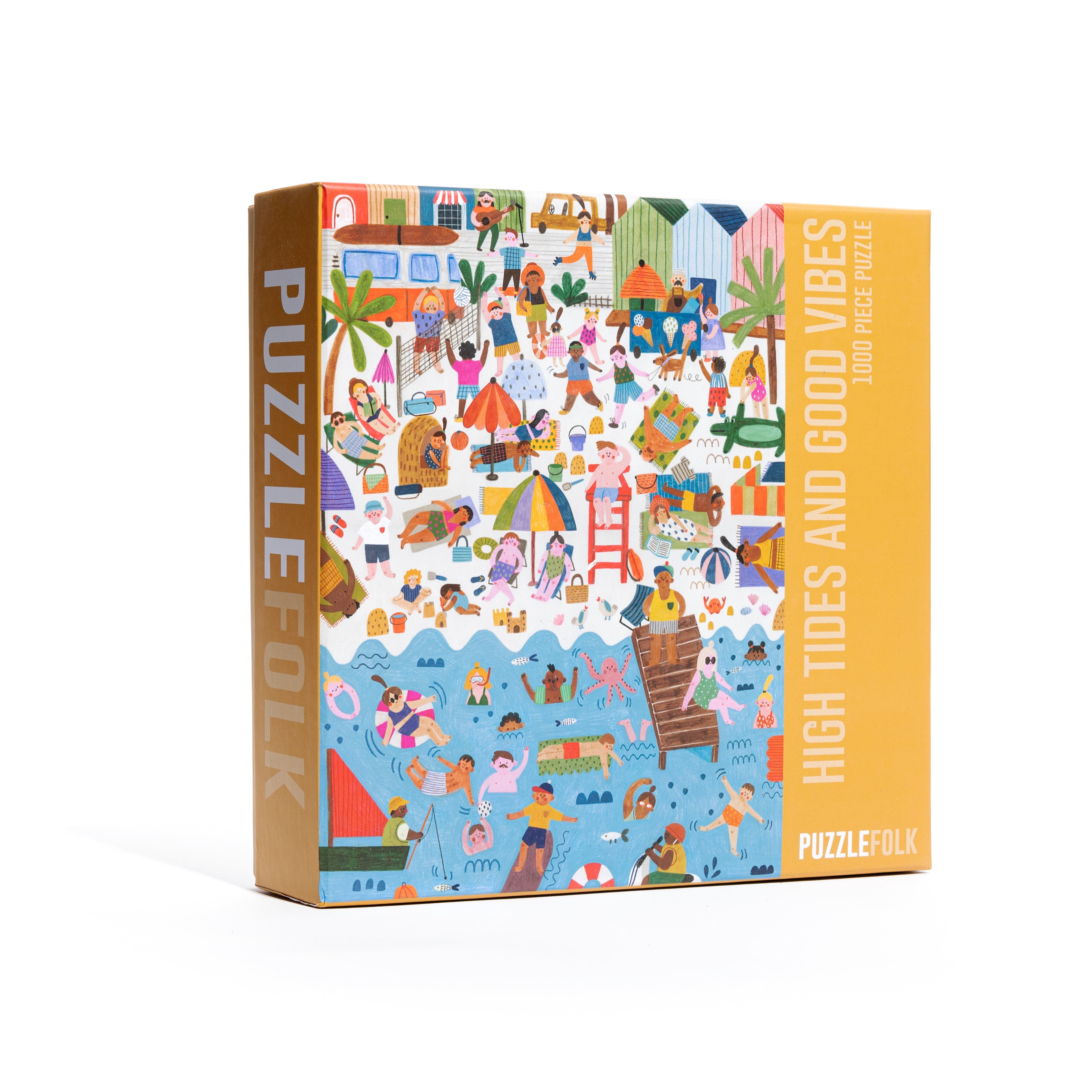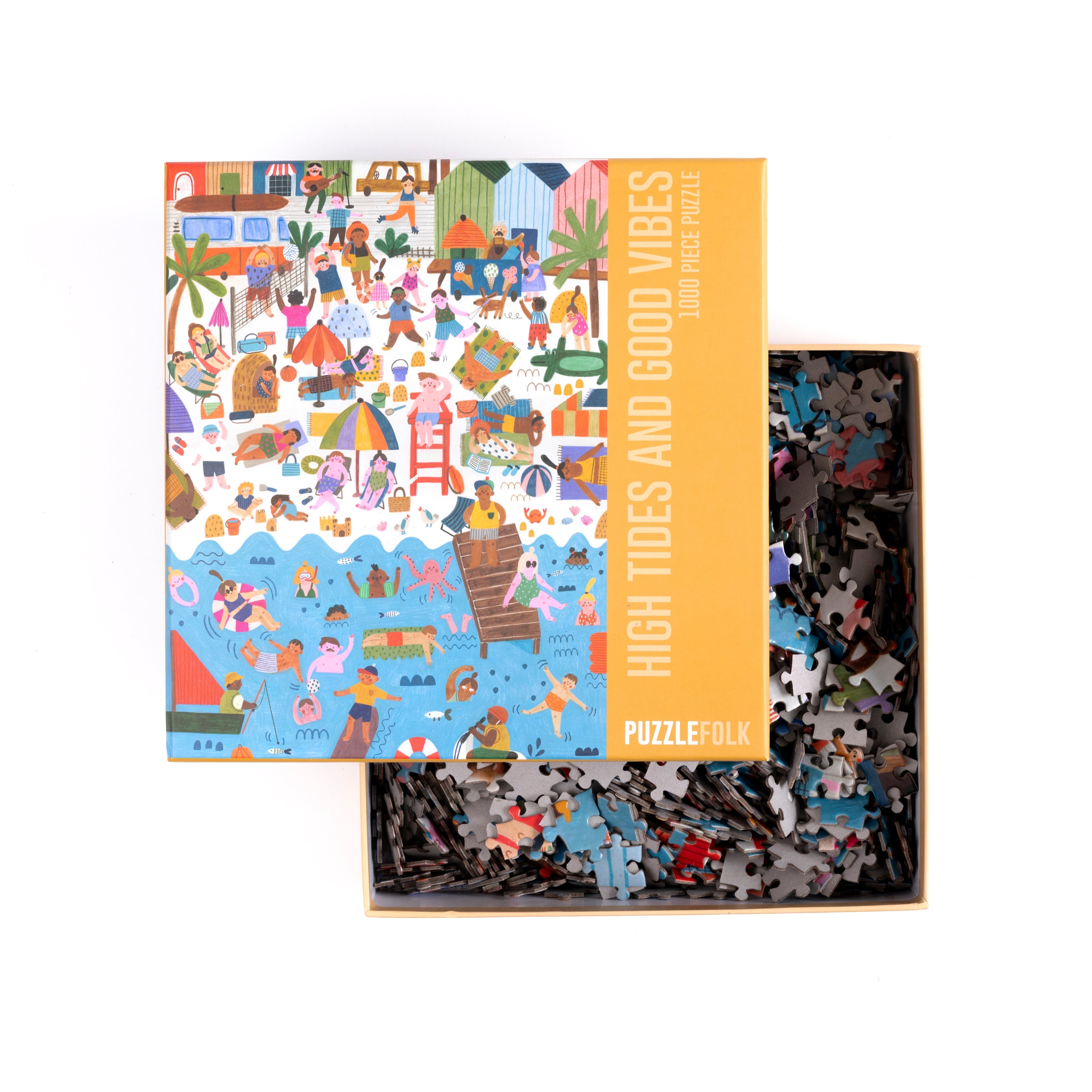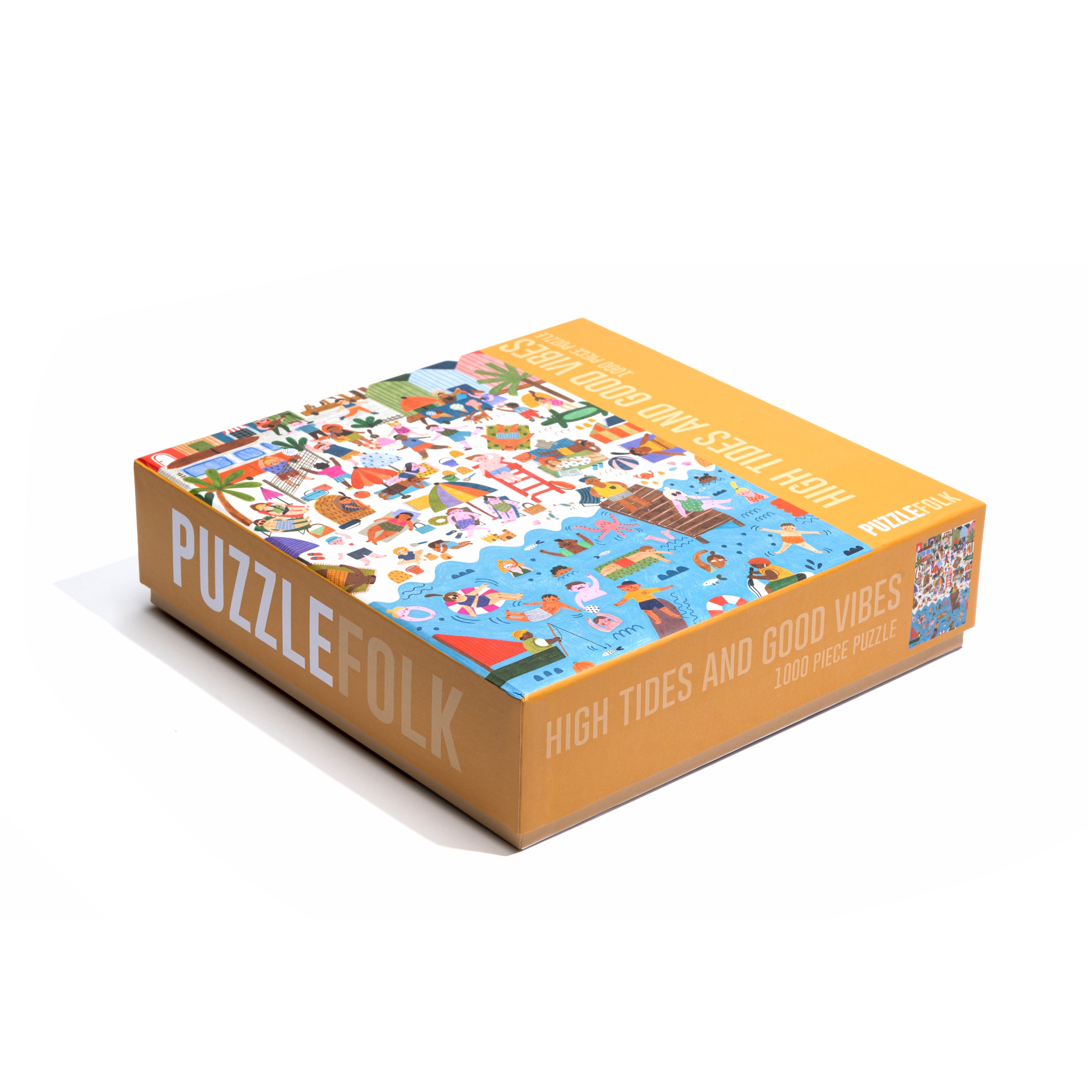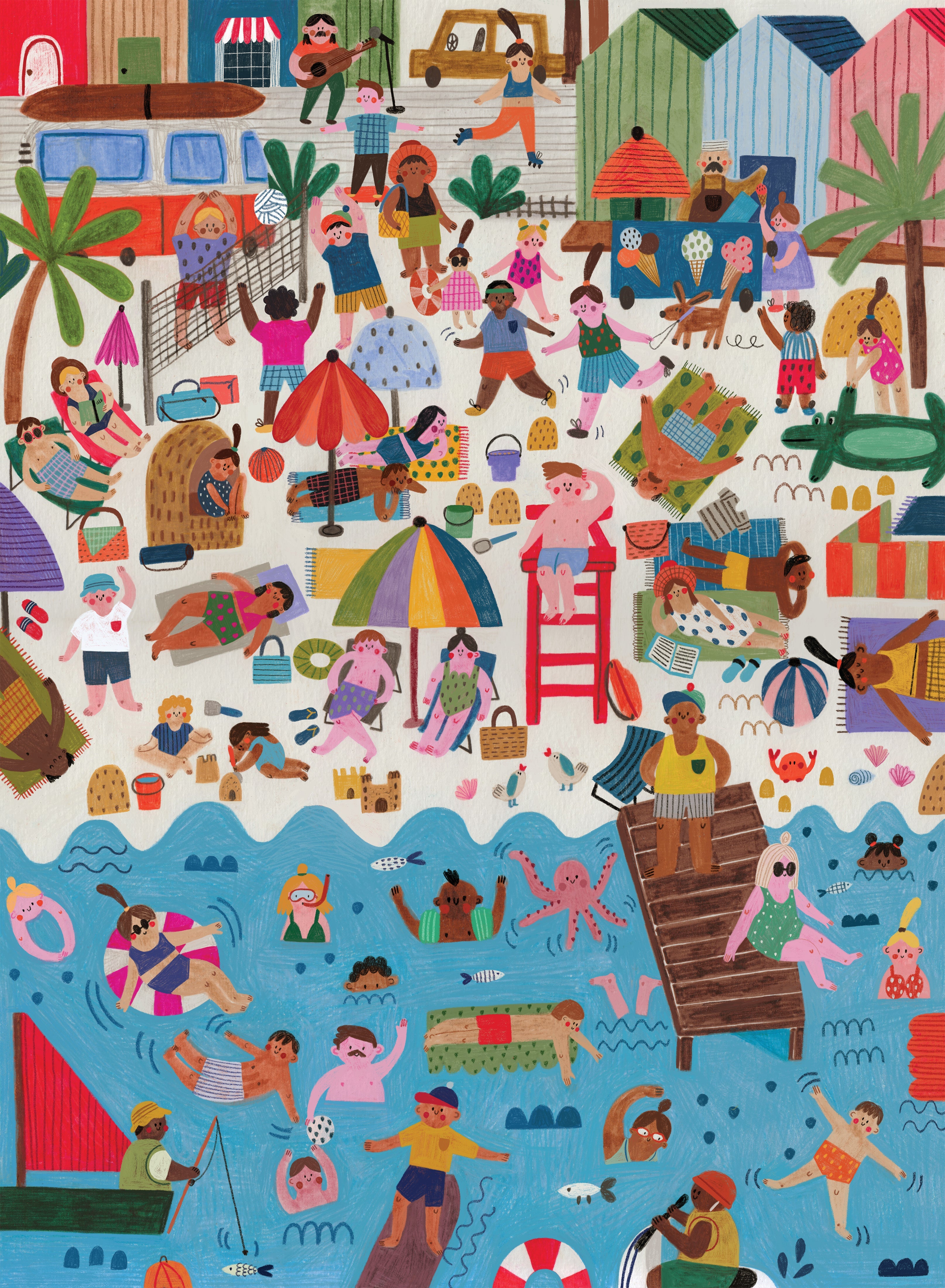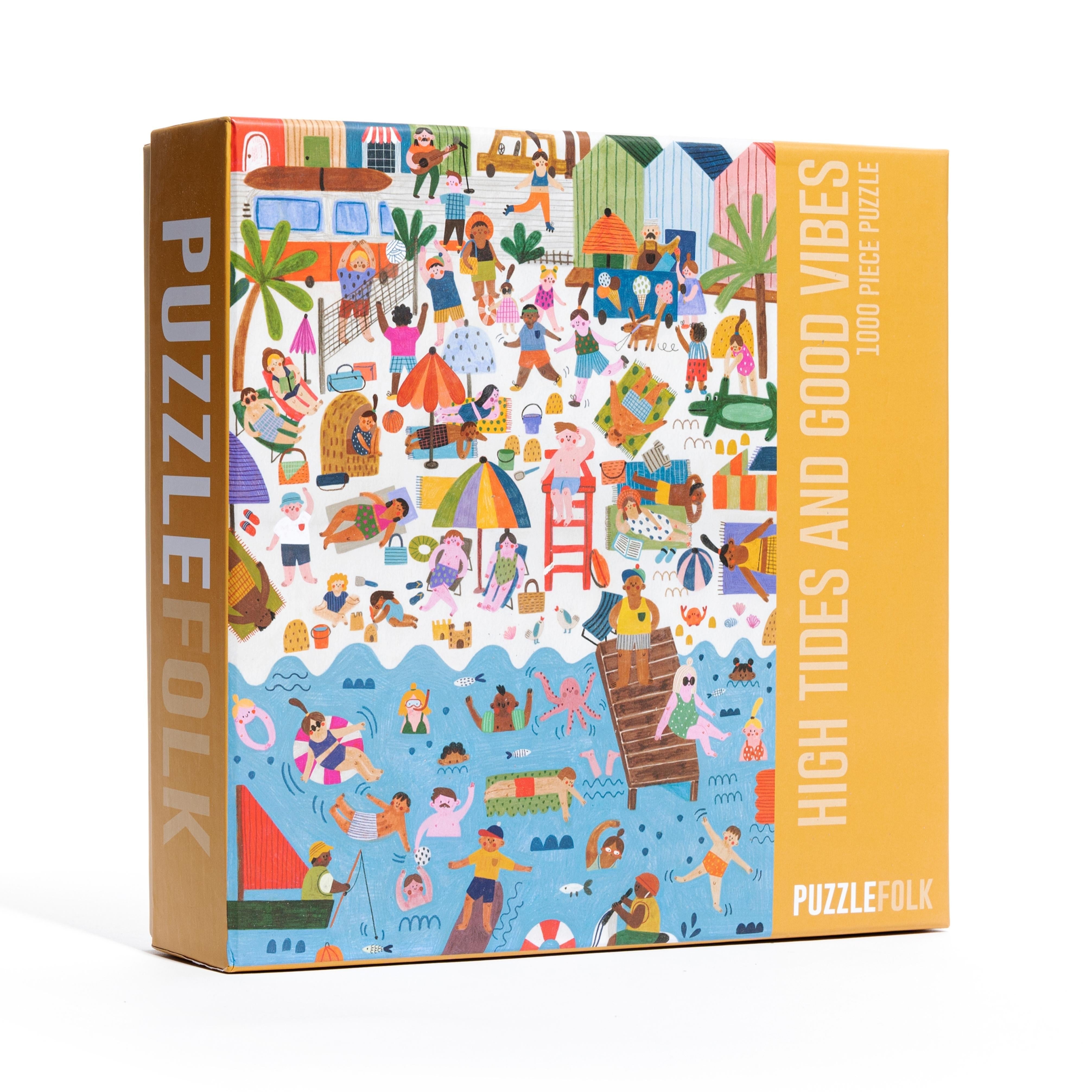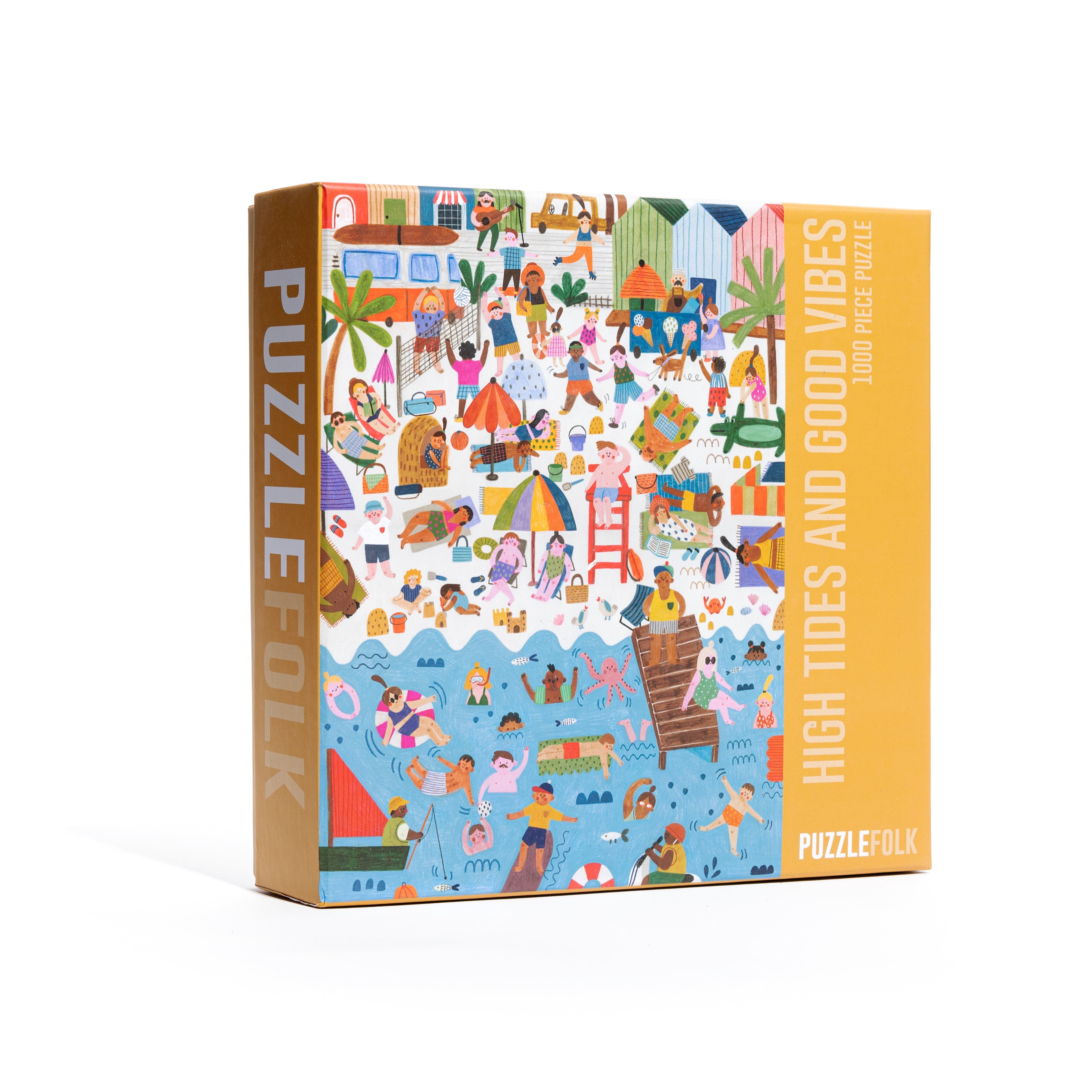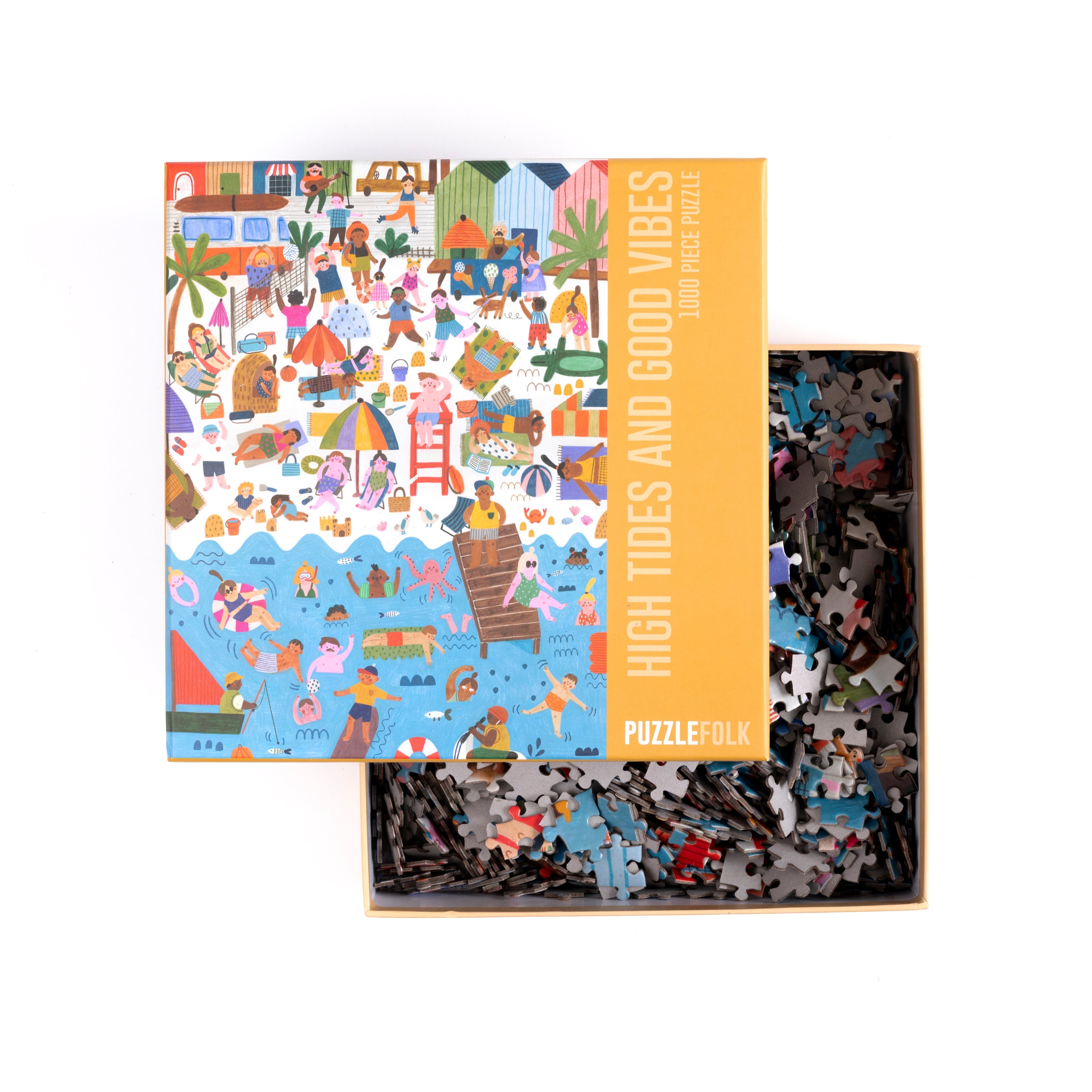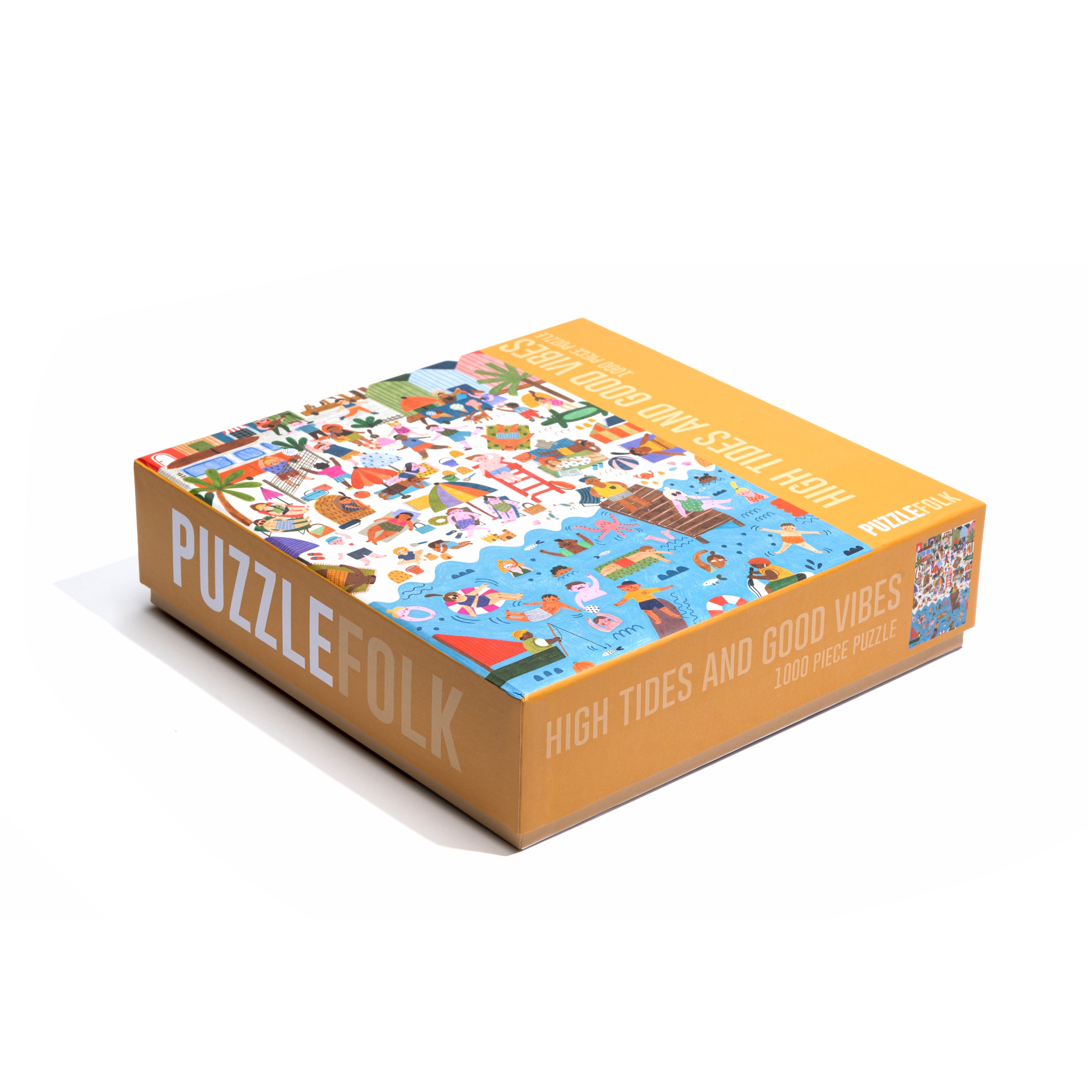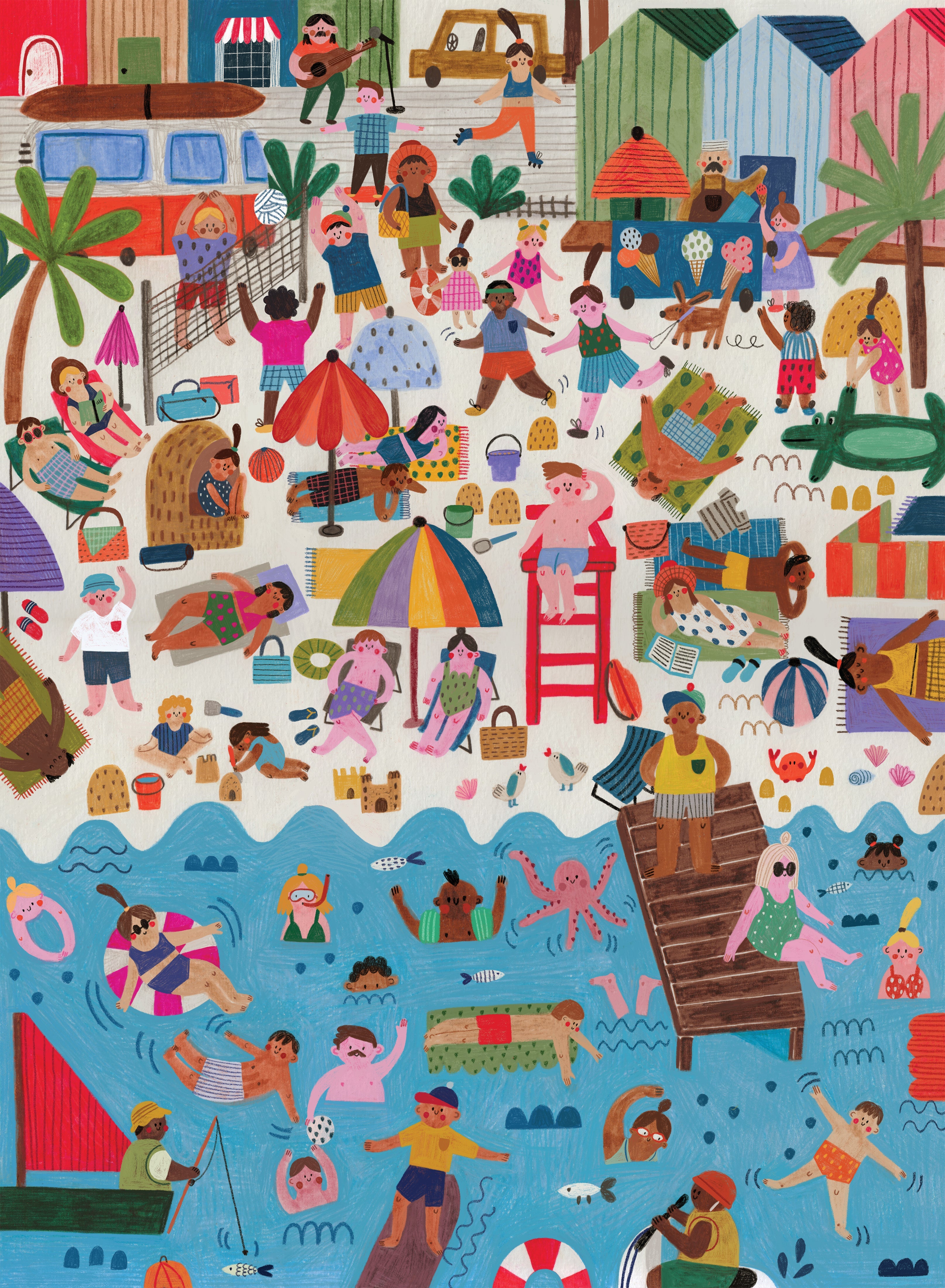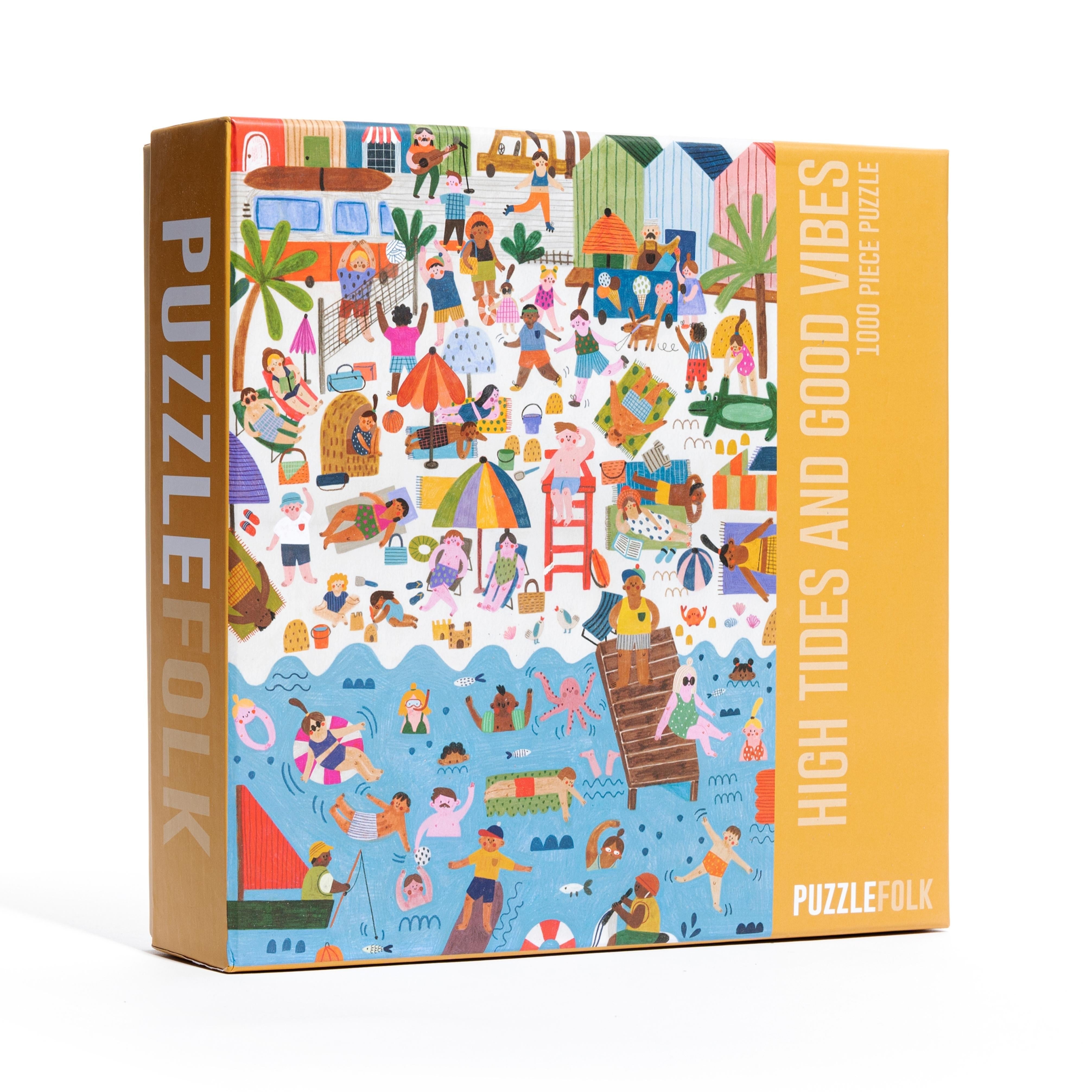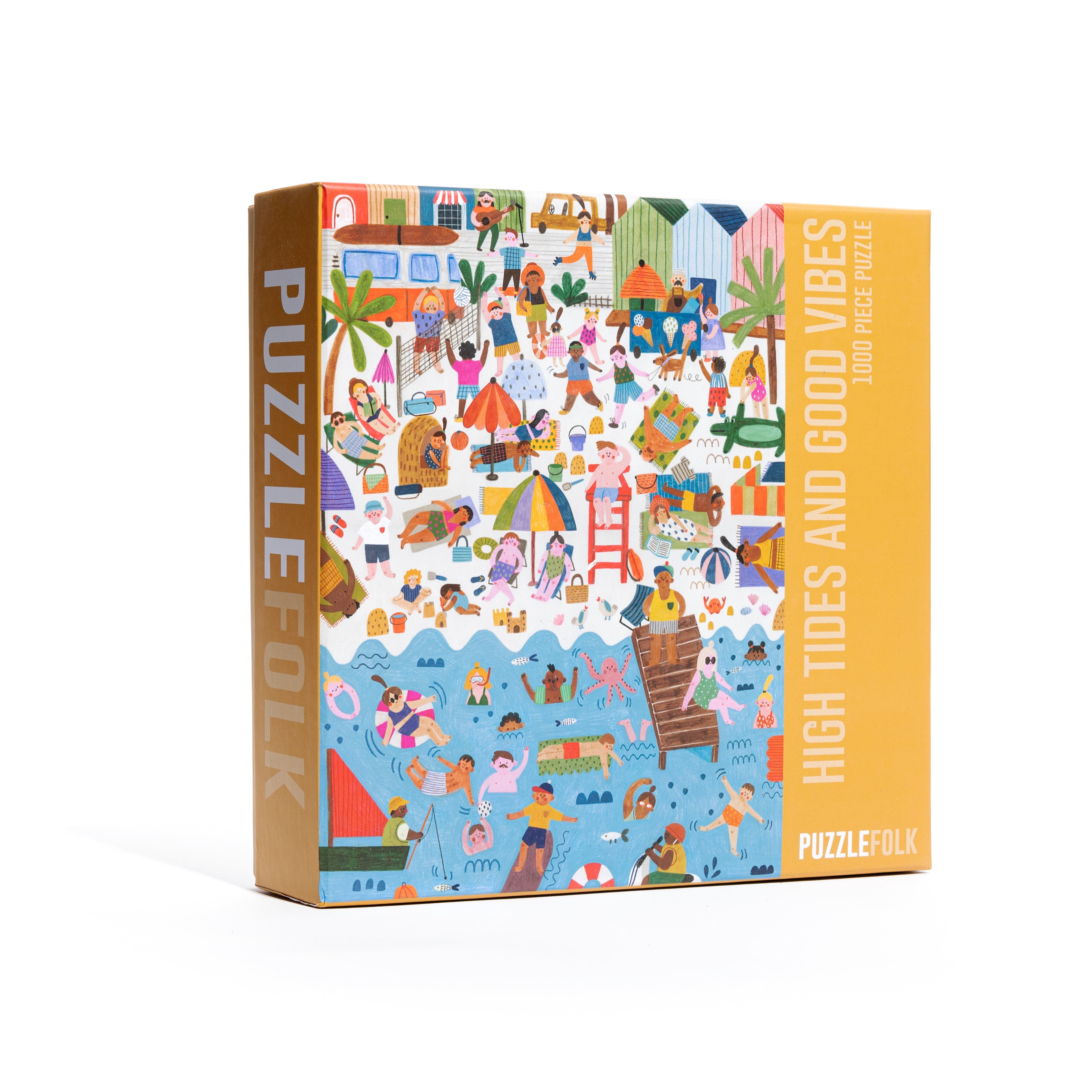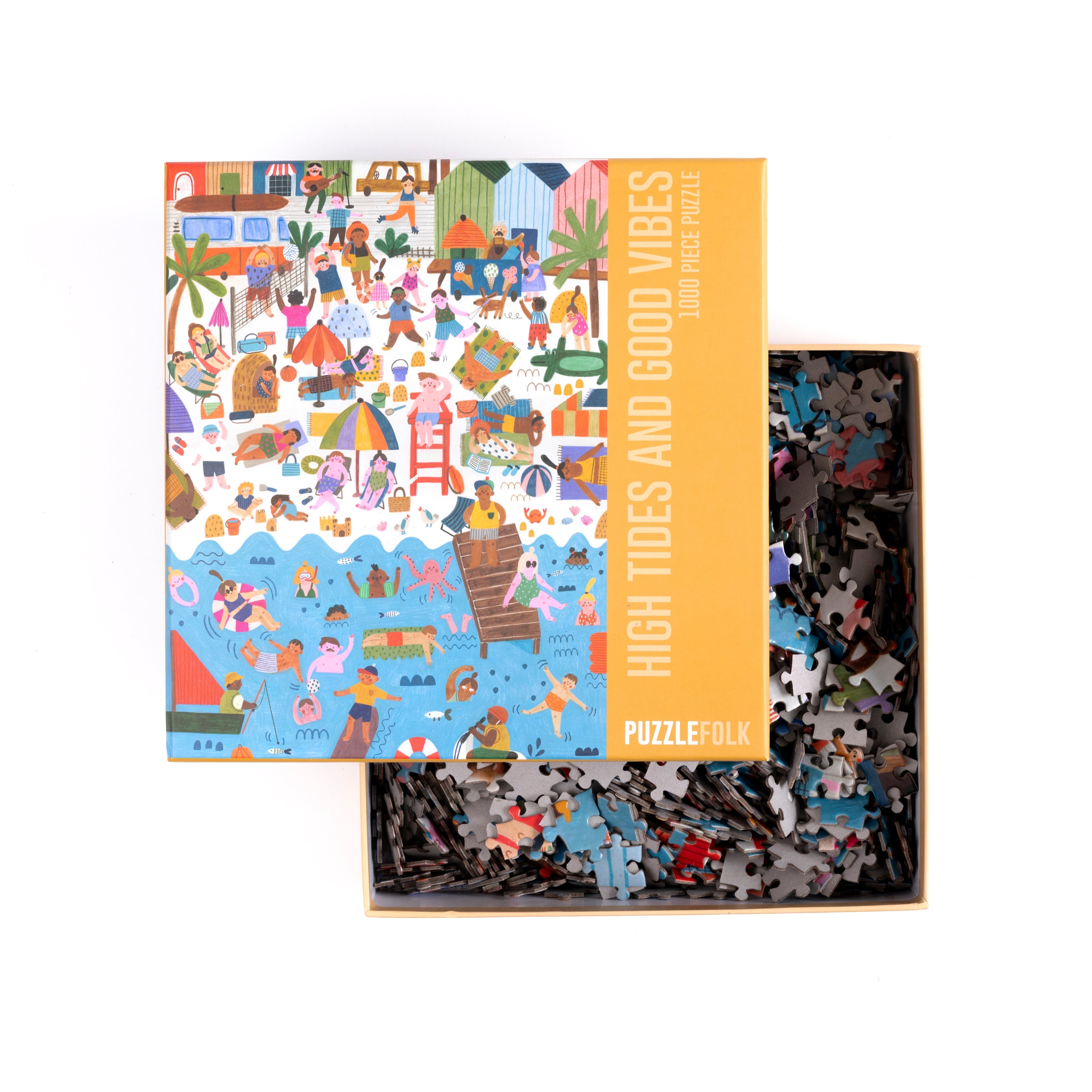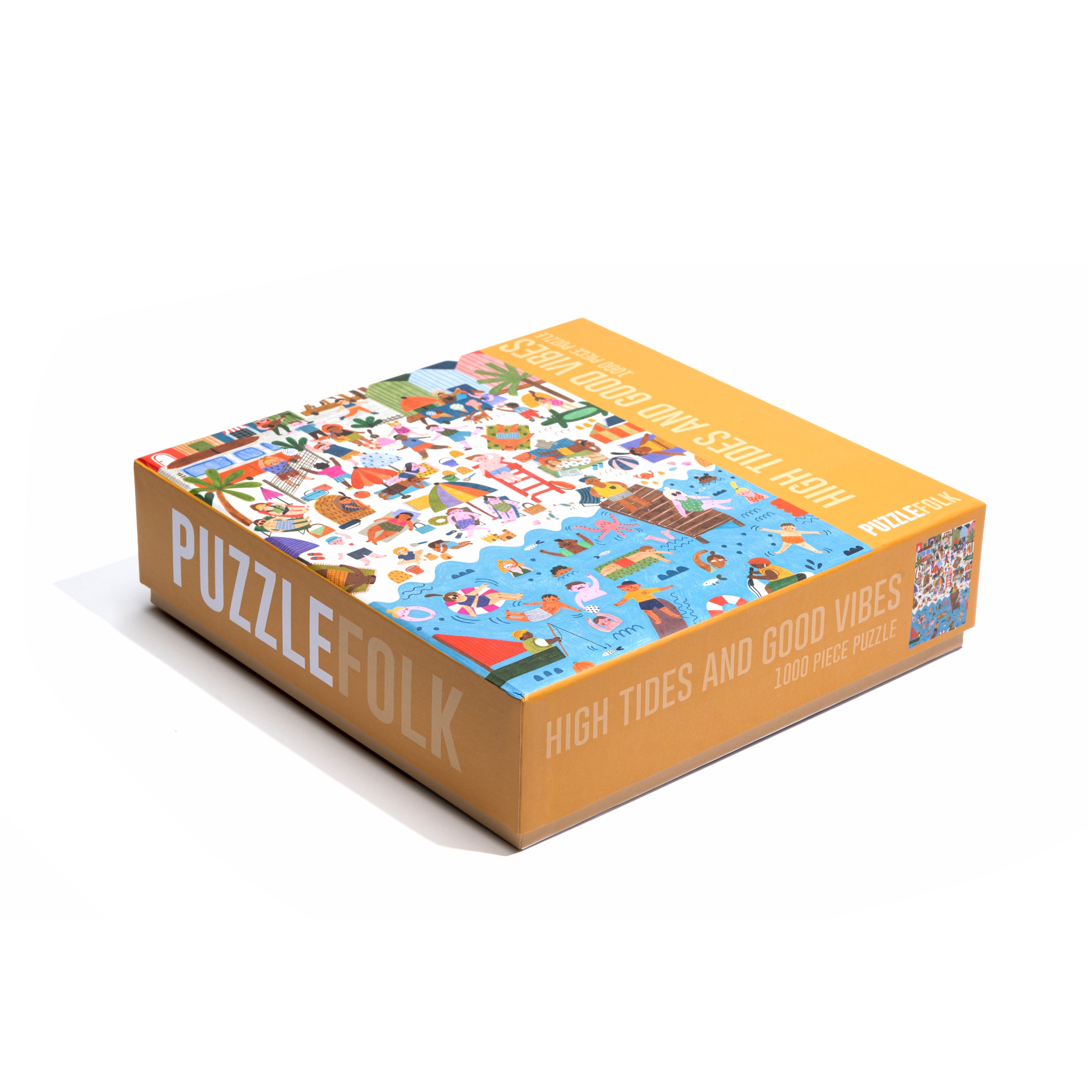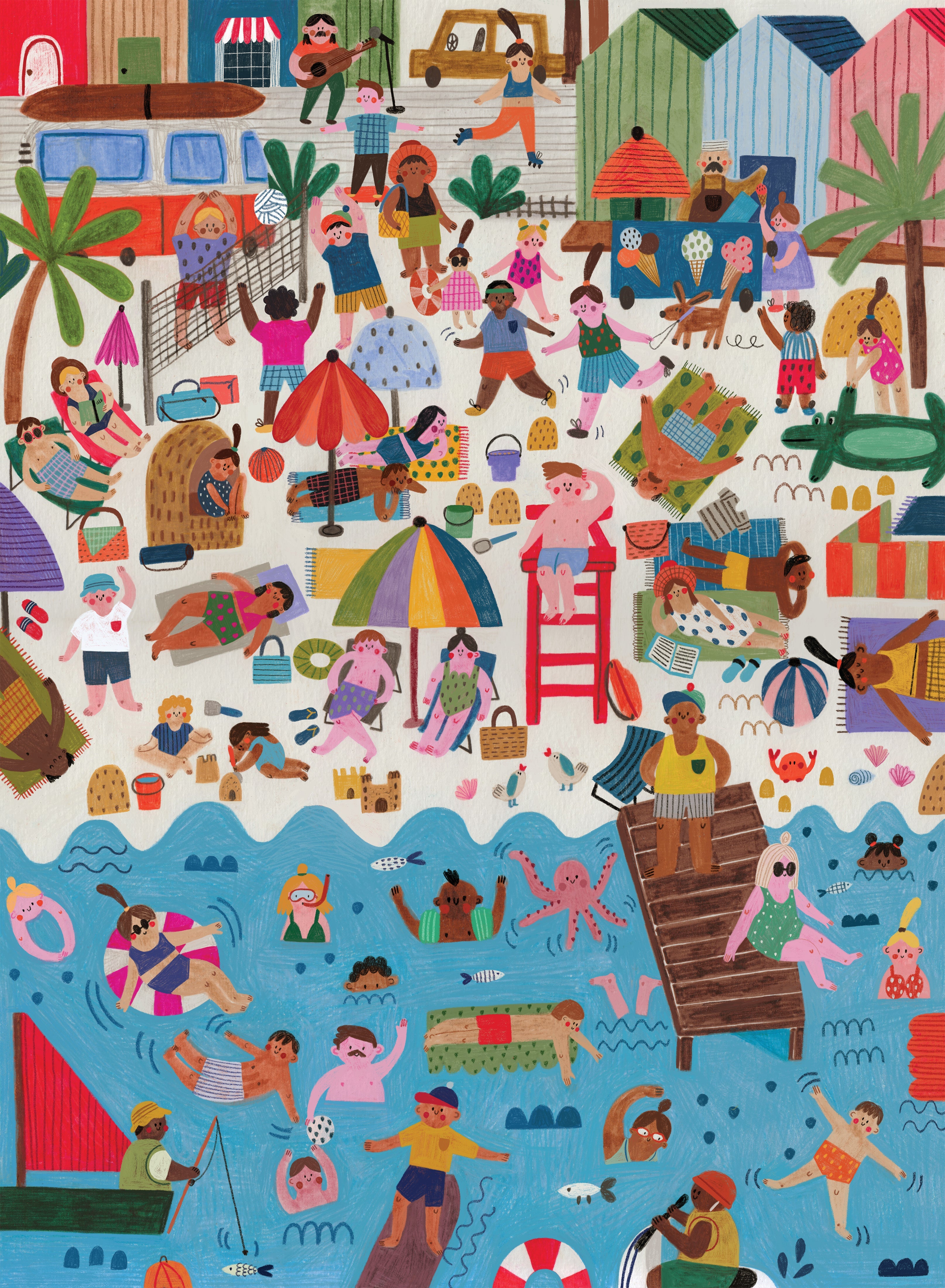 High Tides and Good Vibes
A beach themed puzzle with everyone enjoying a perfect day by the ocean! This beach is full of the best - ice cream, volleyball, street music, swimming, sand castles, laying out, and more!
1000 piece puzzle
Finished puzzle dimensions - 20" x 27"
Box dimensions - 9" x 9" x 2"
Includes 8x10 colored poster of puzzle
Artist: Daria Solak