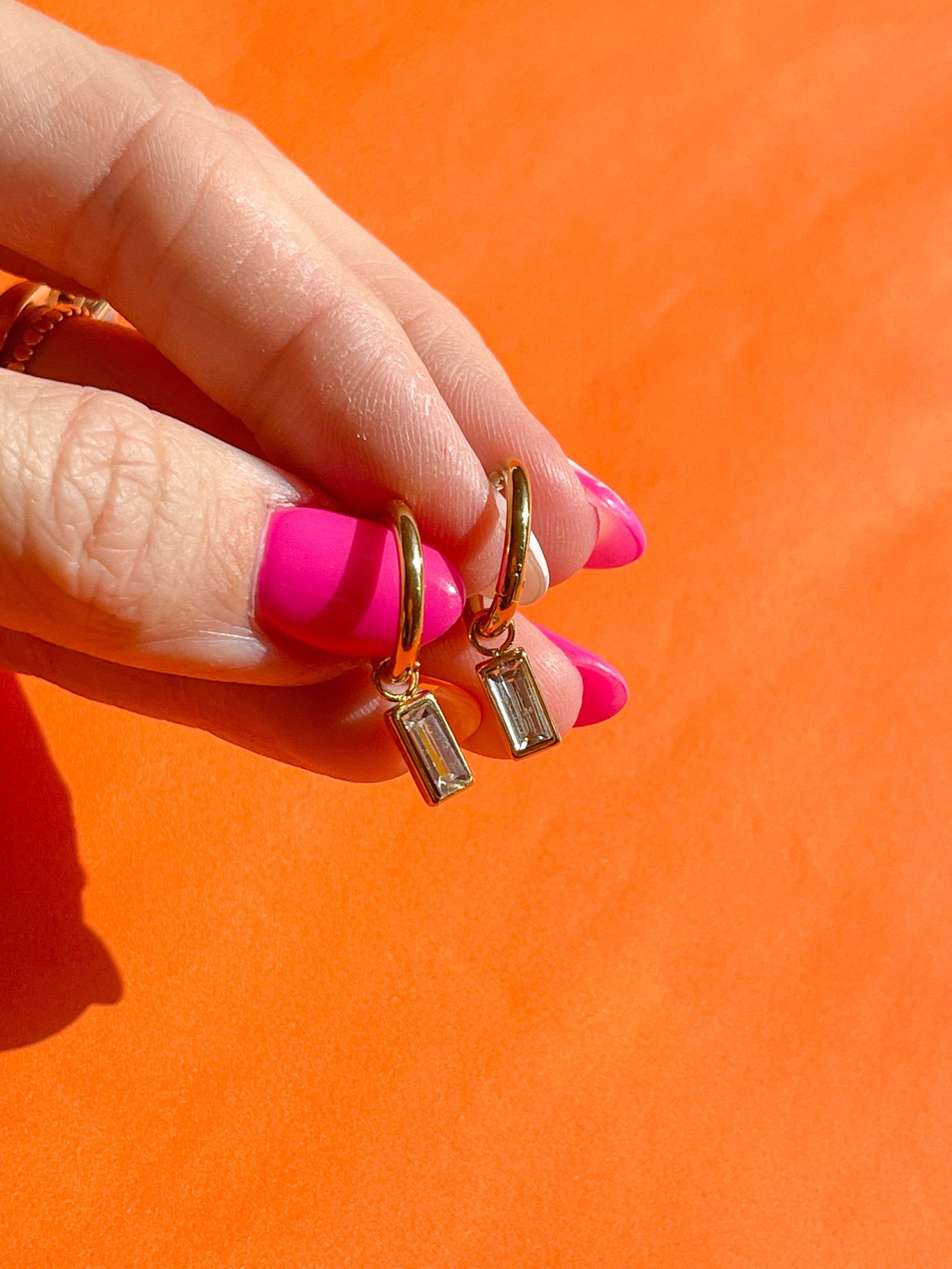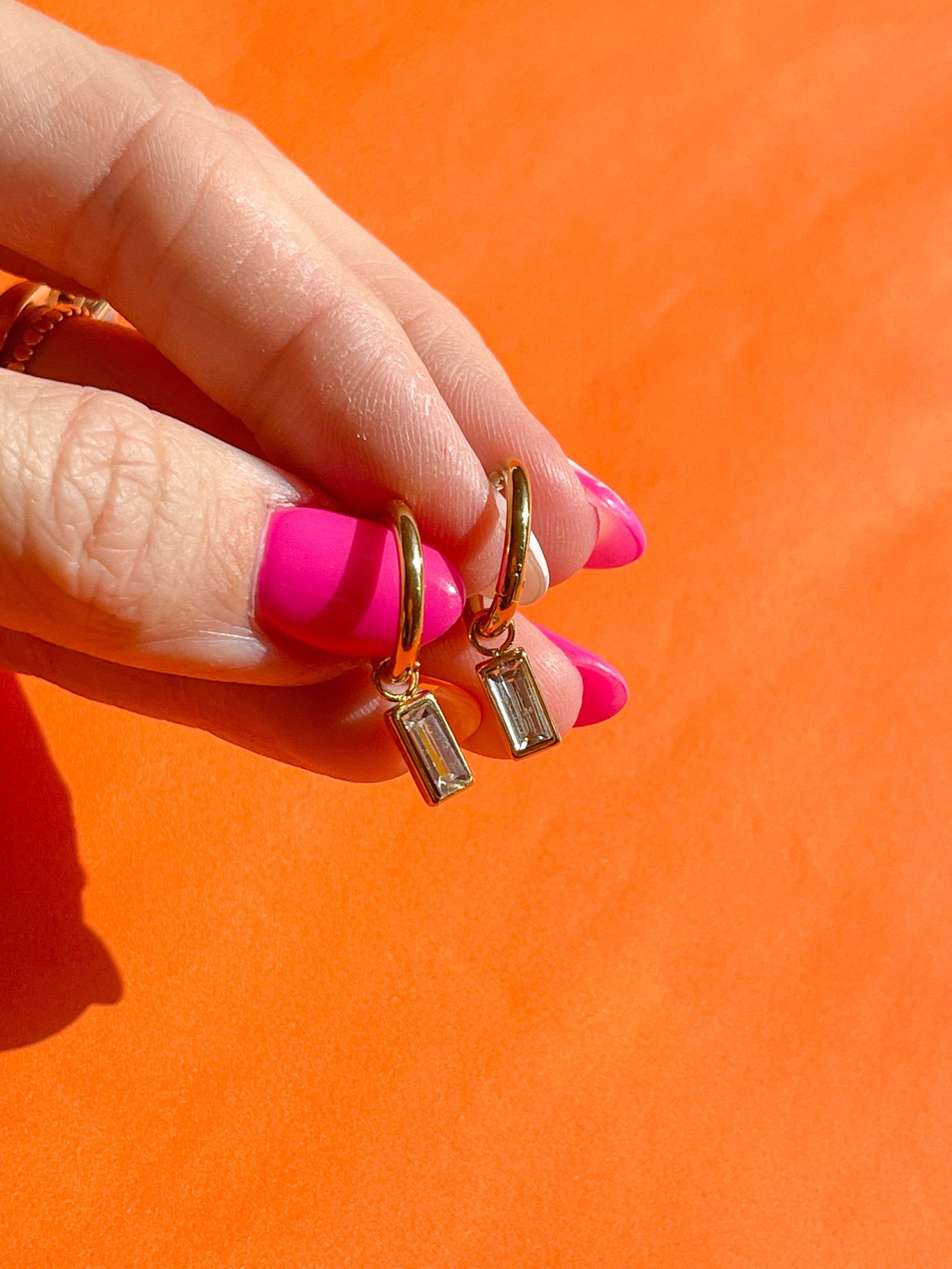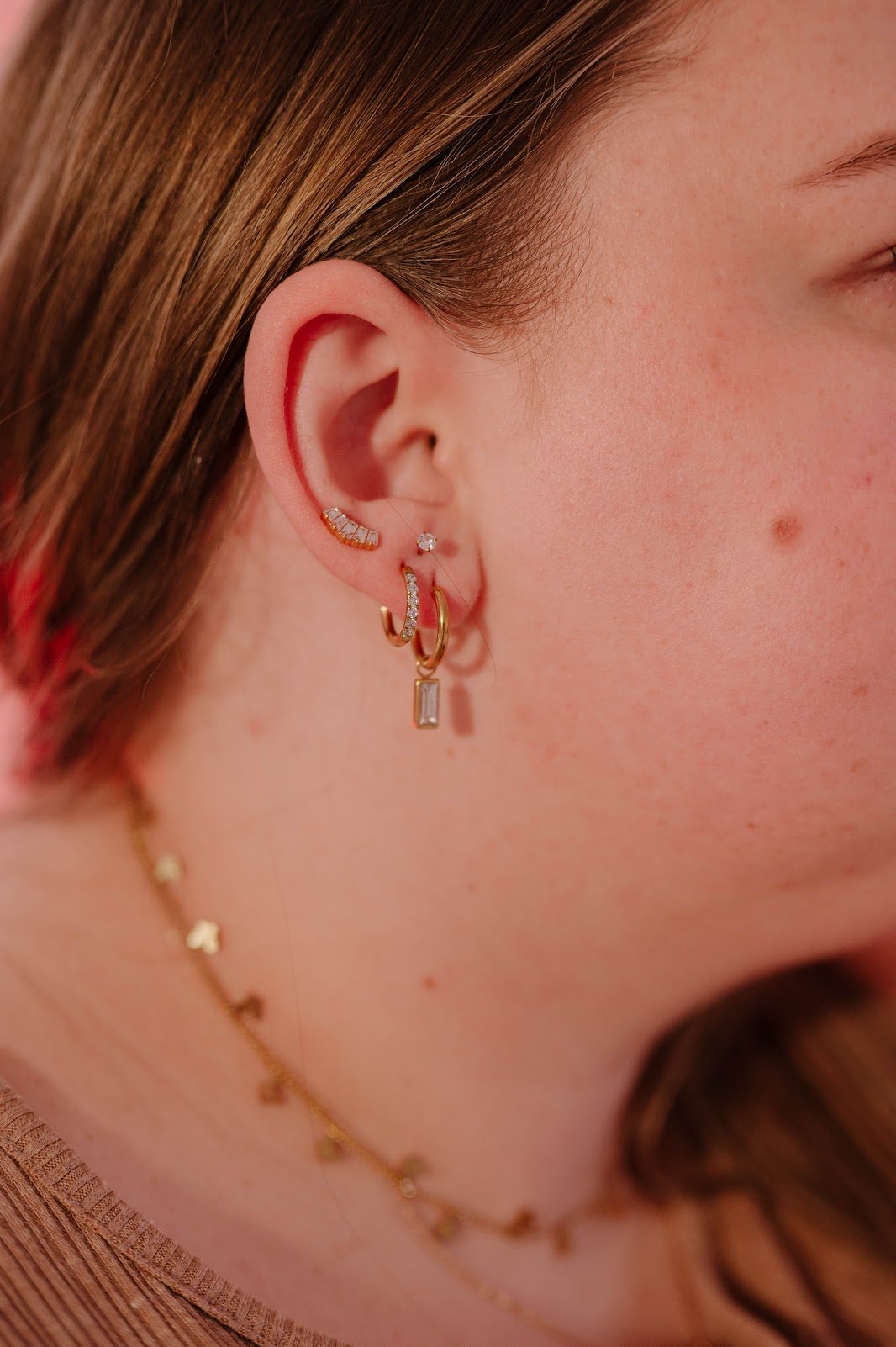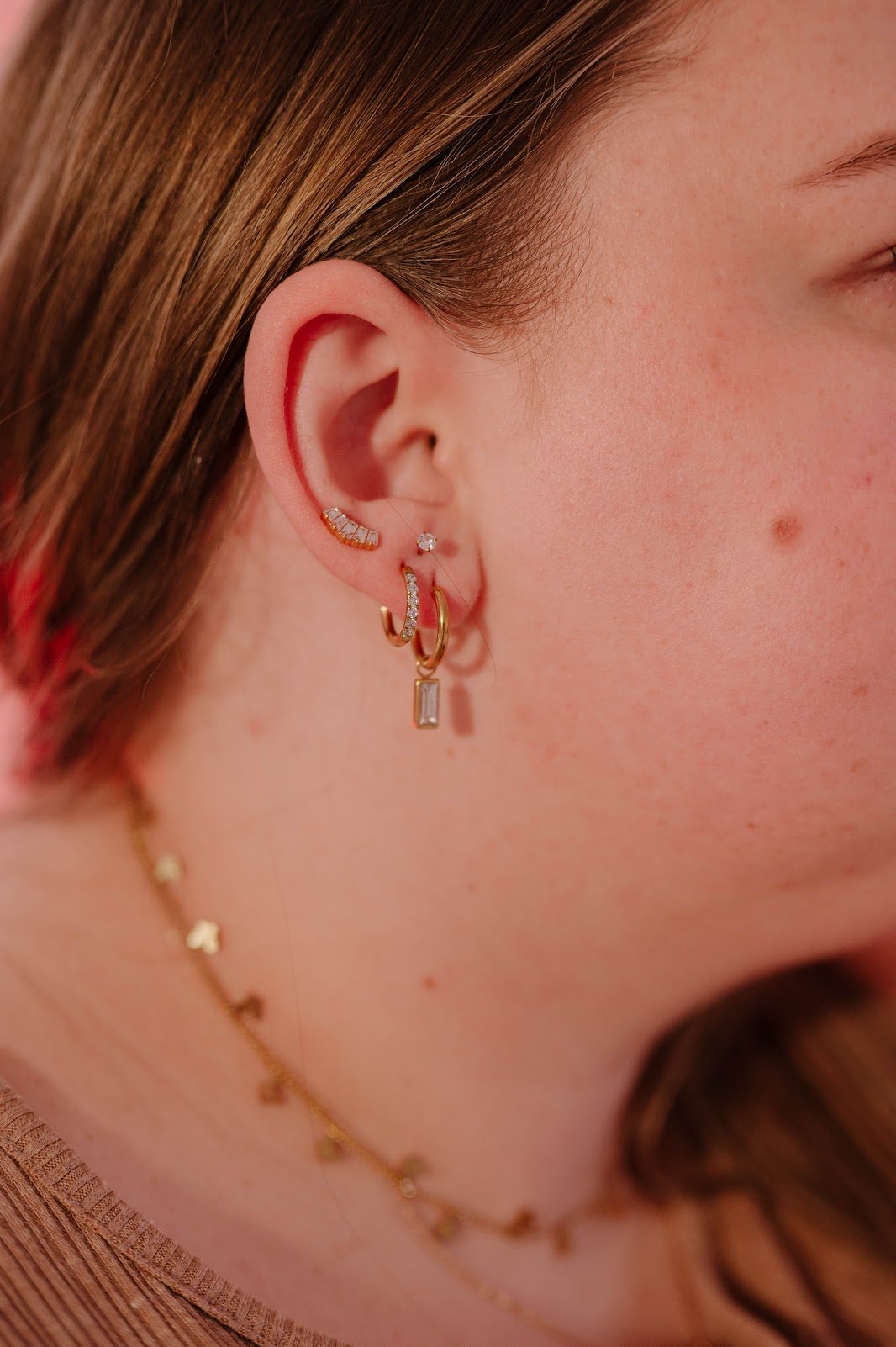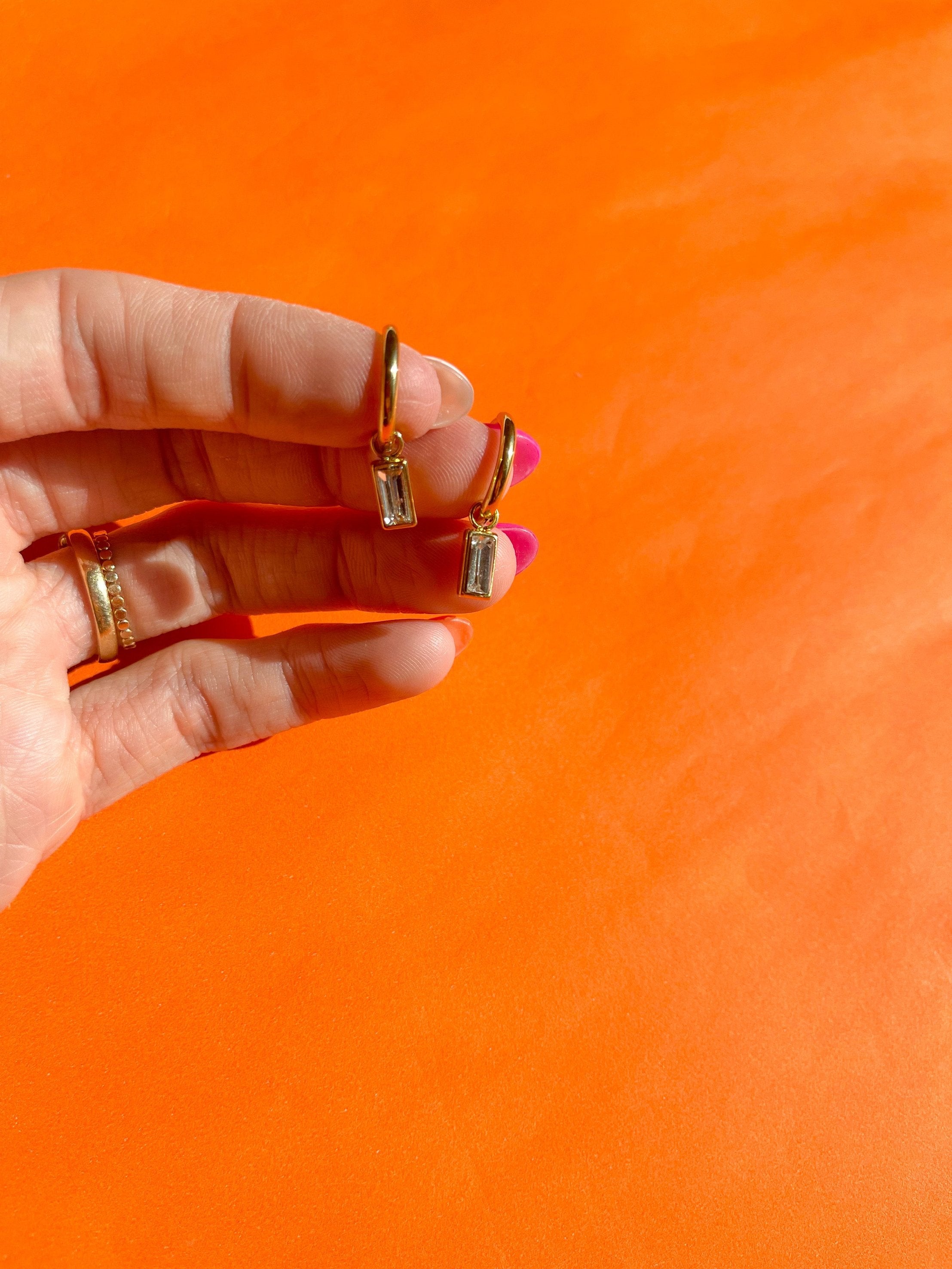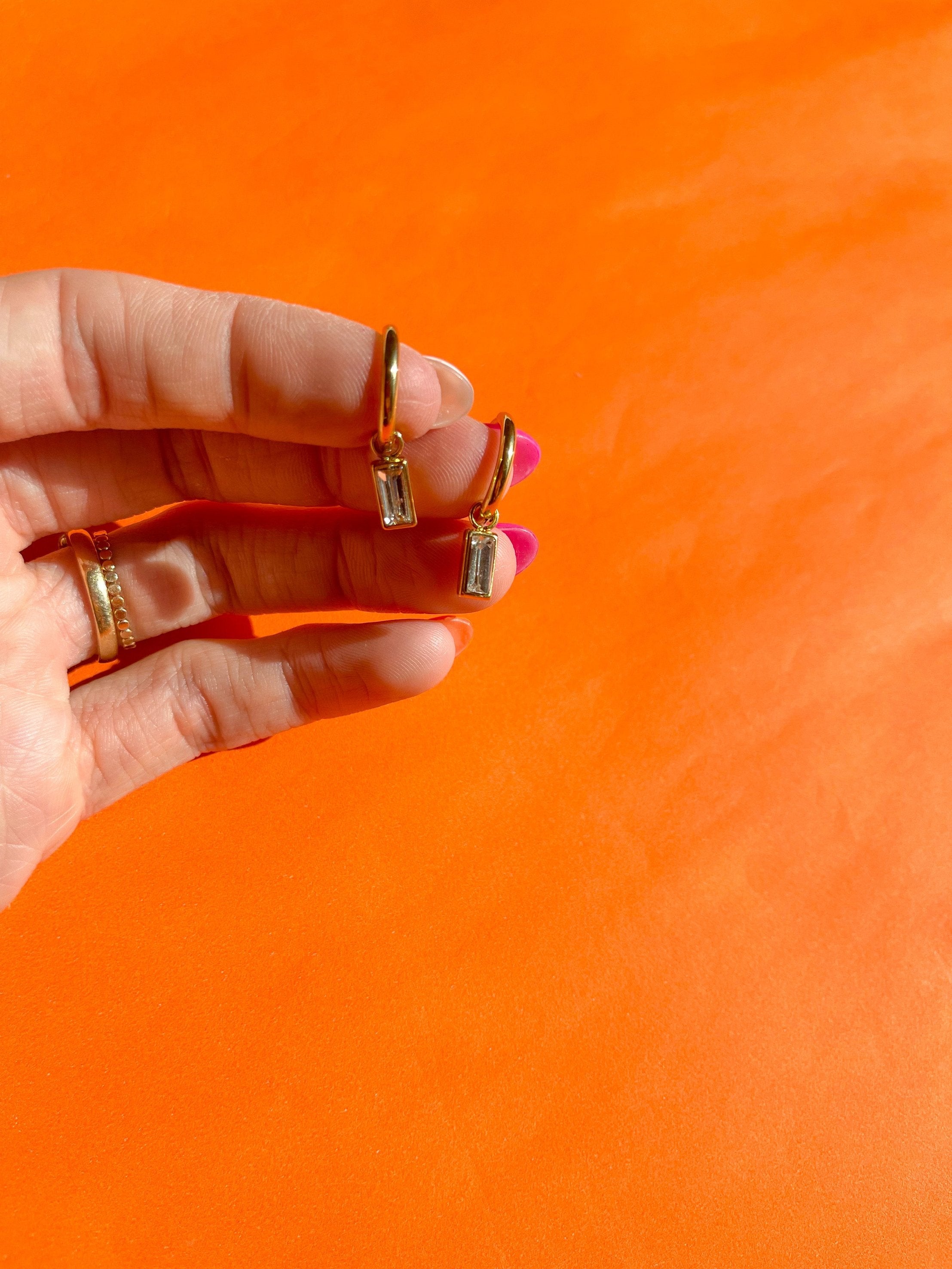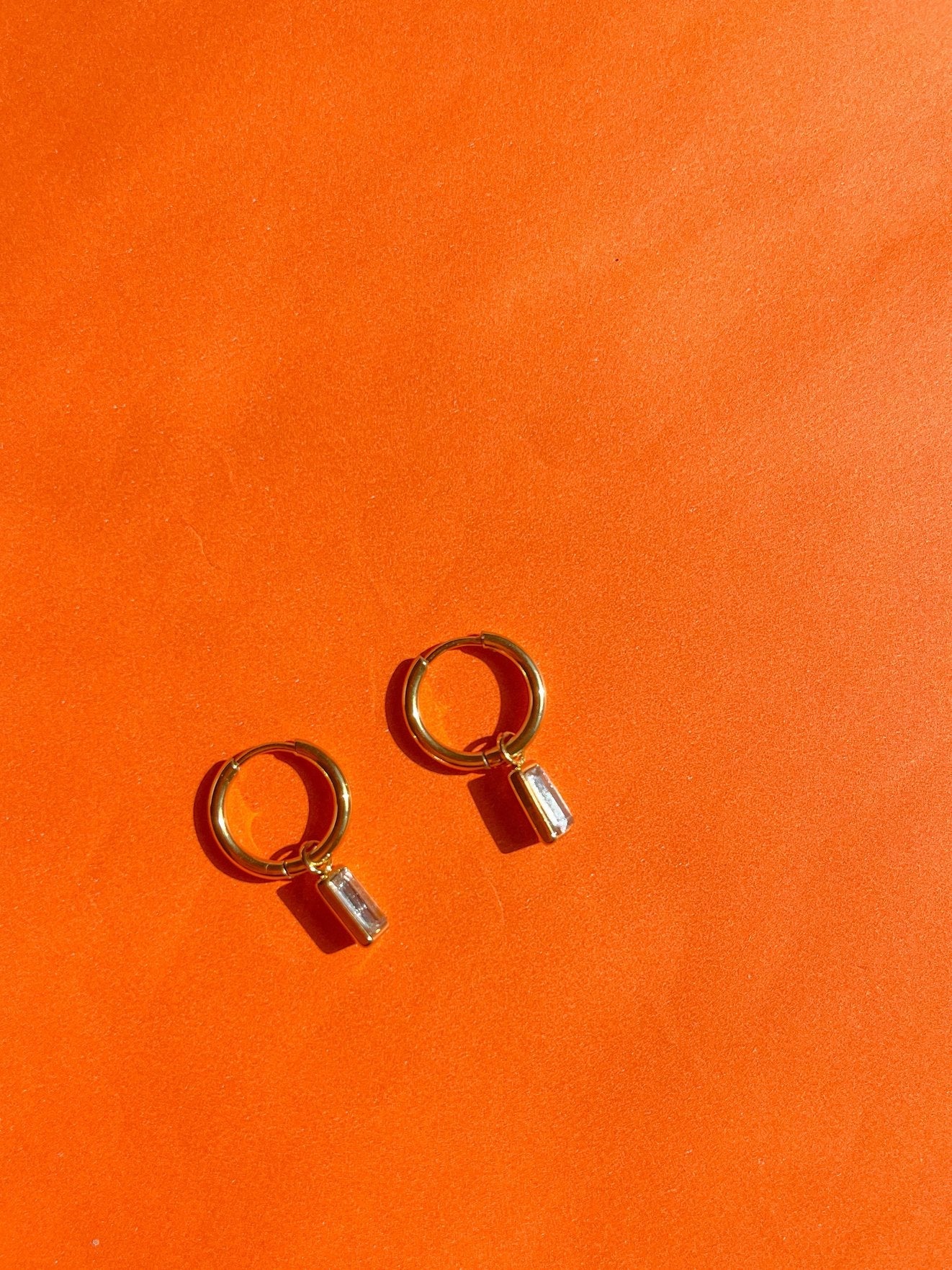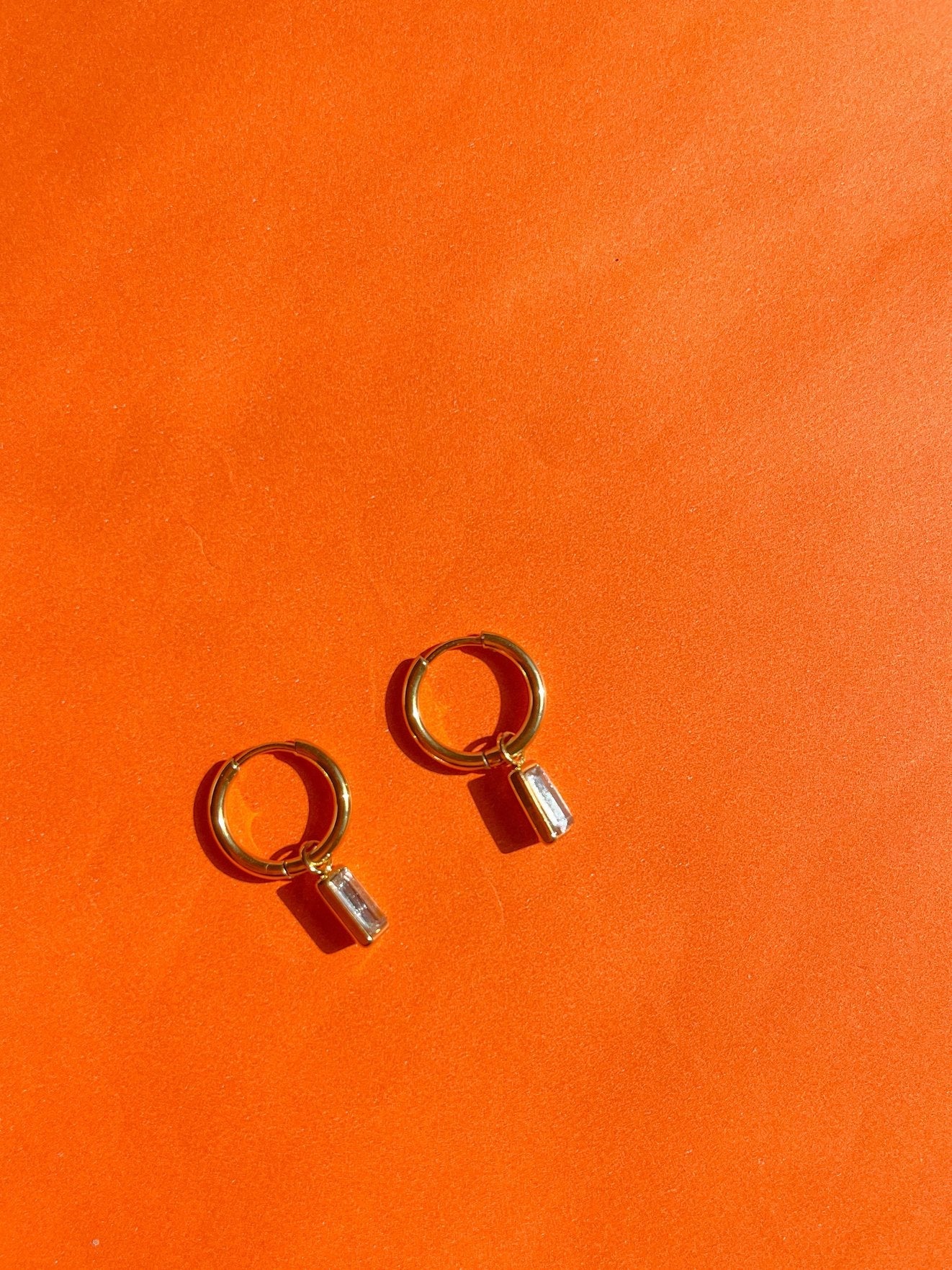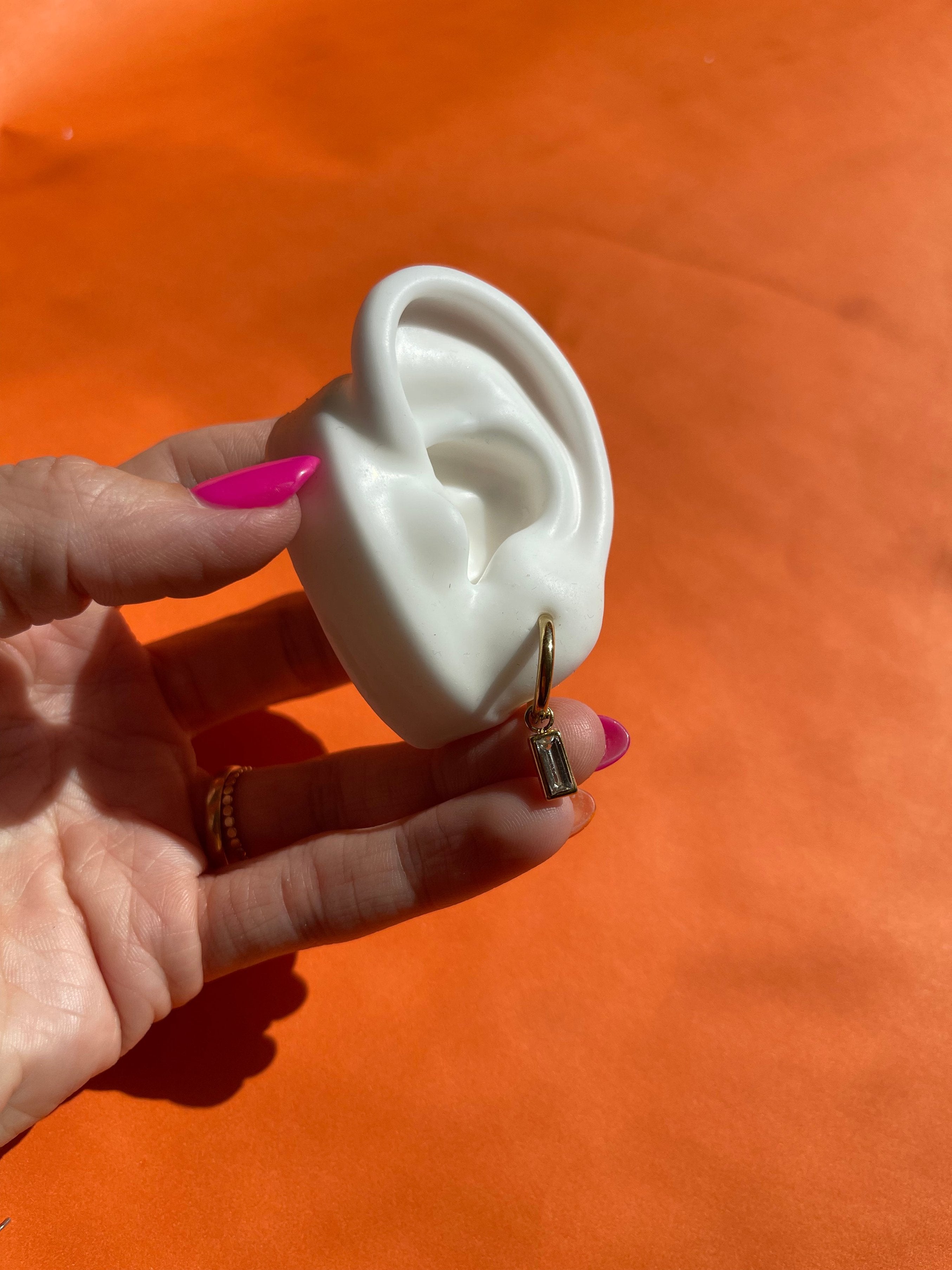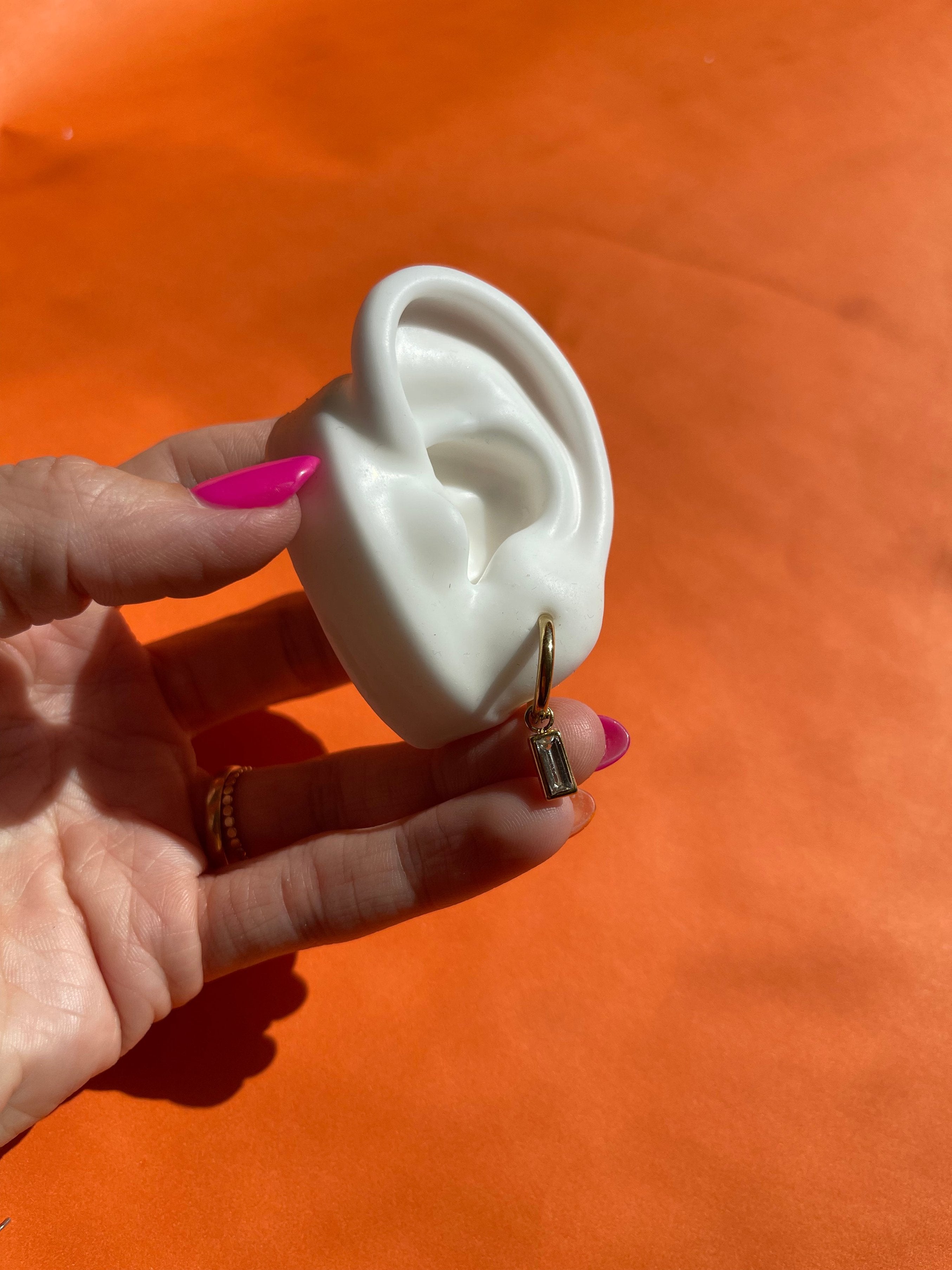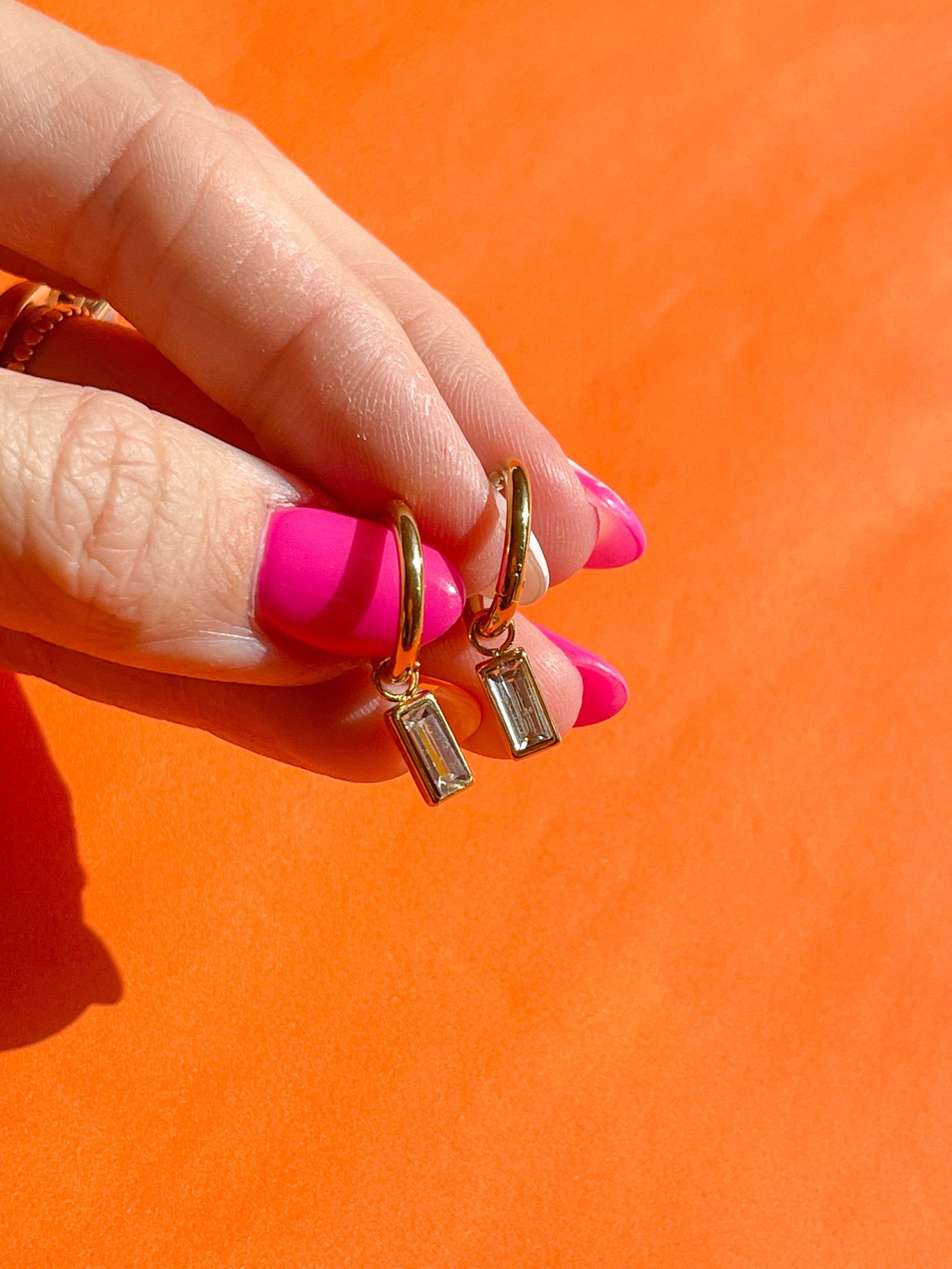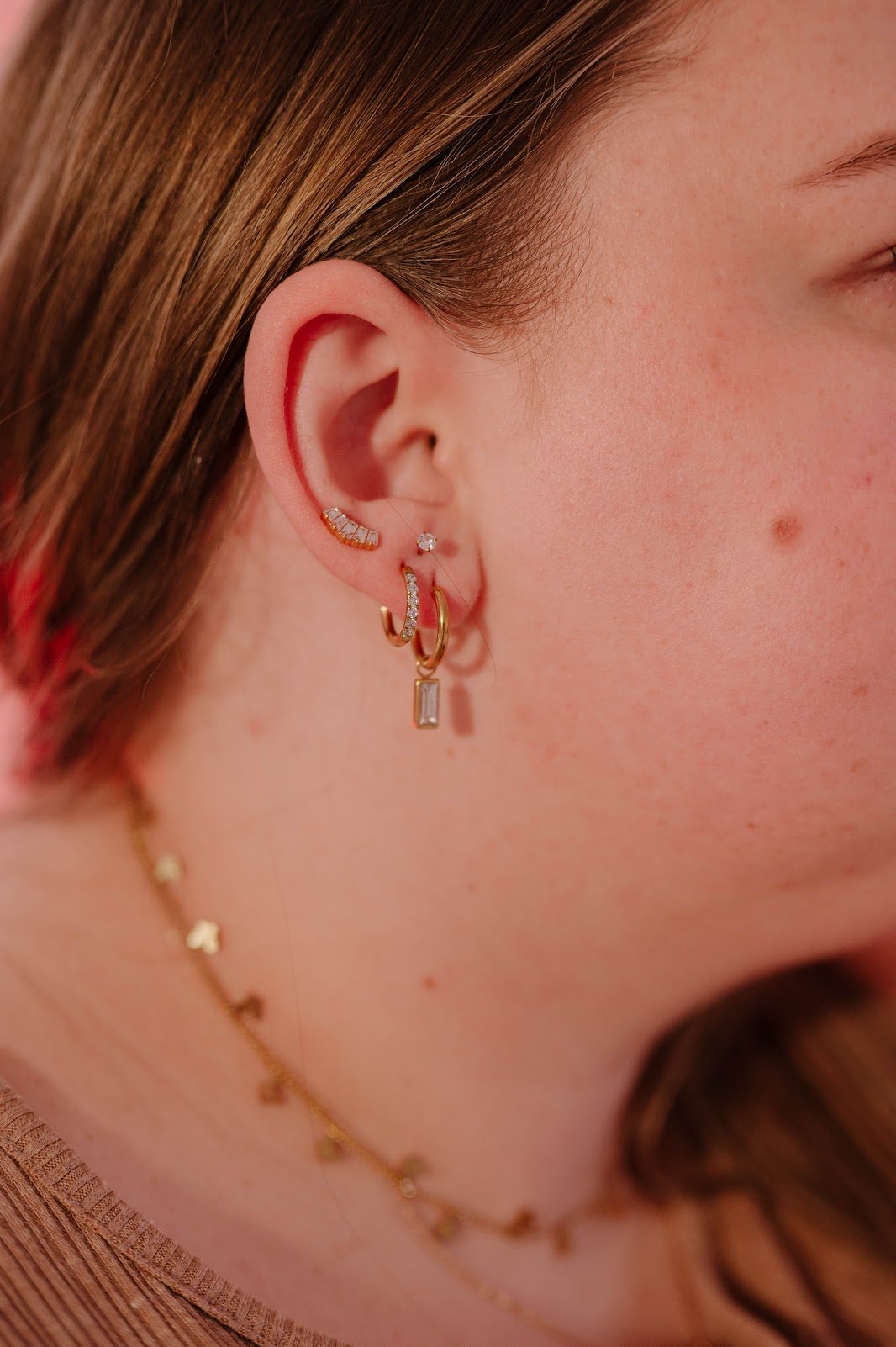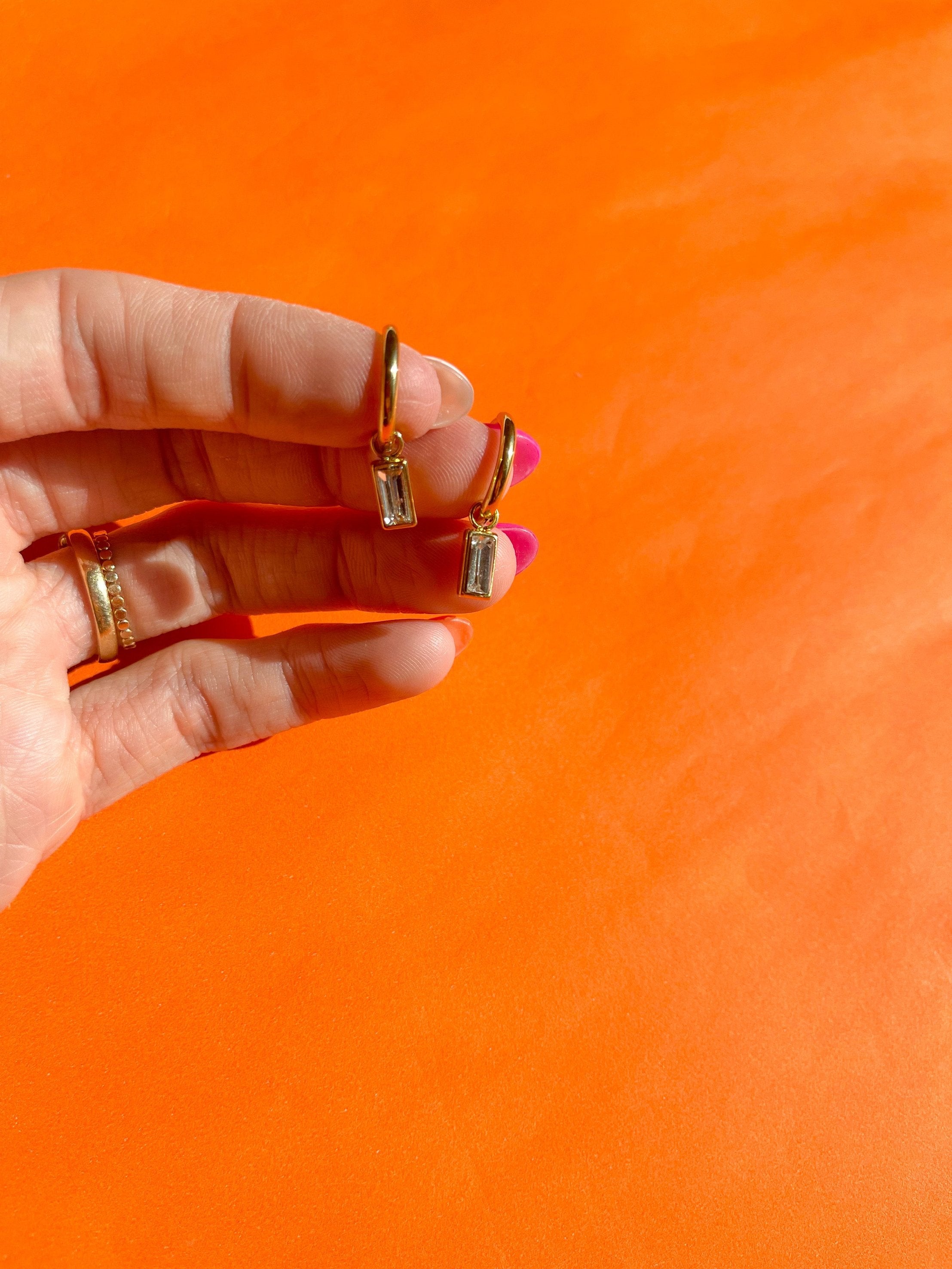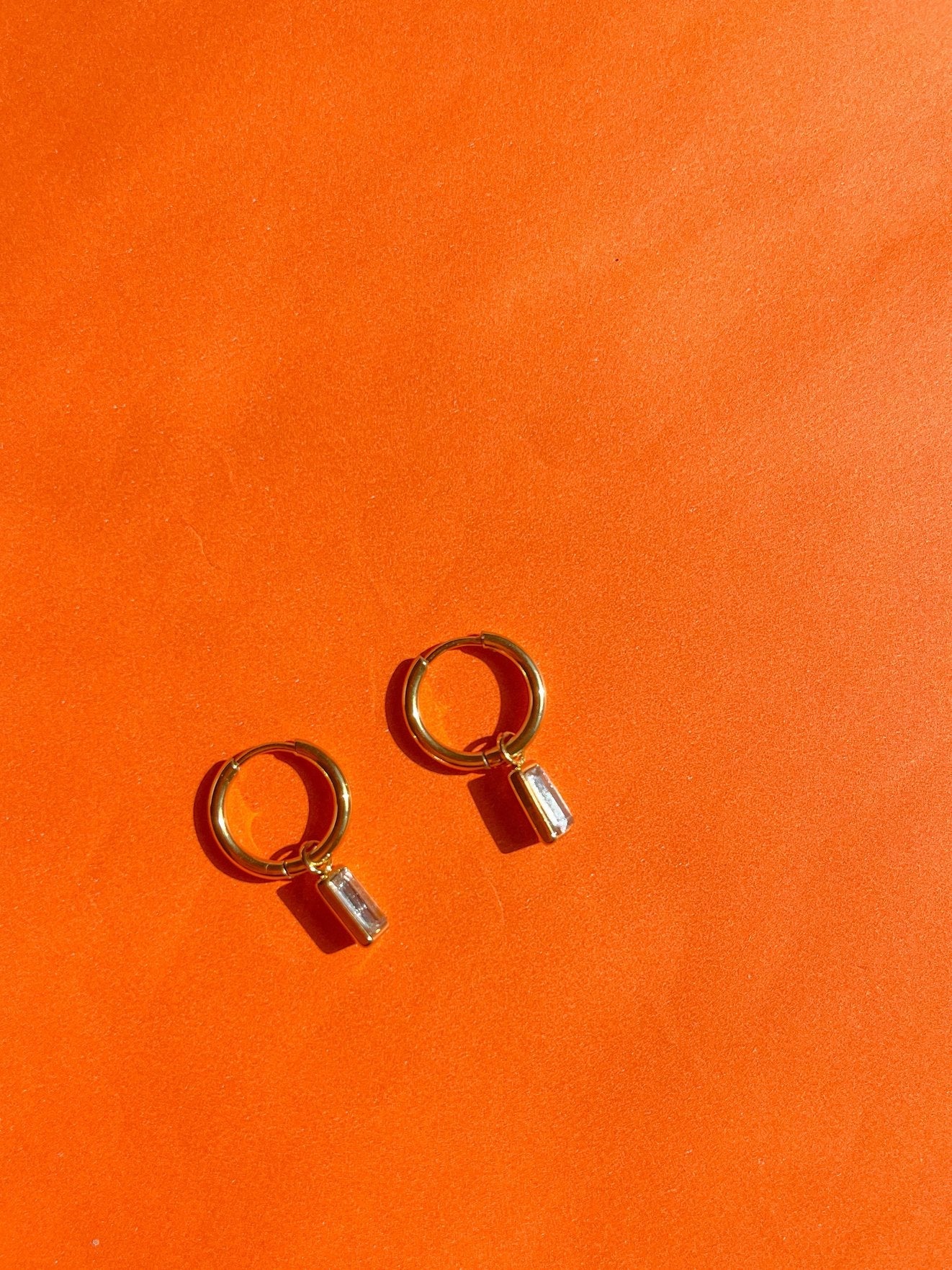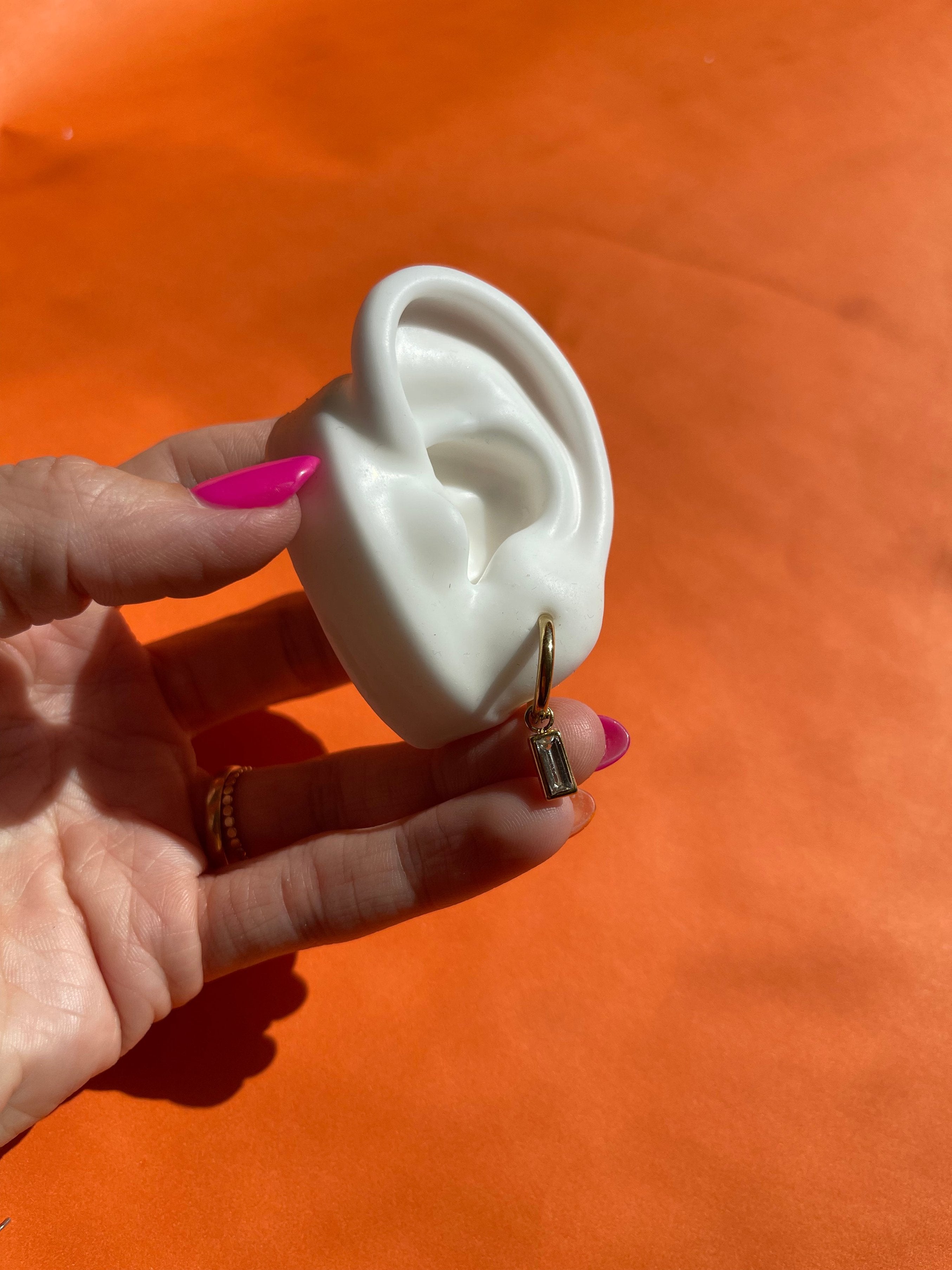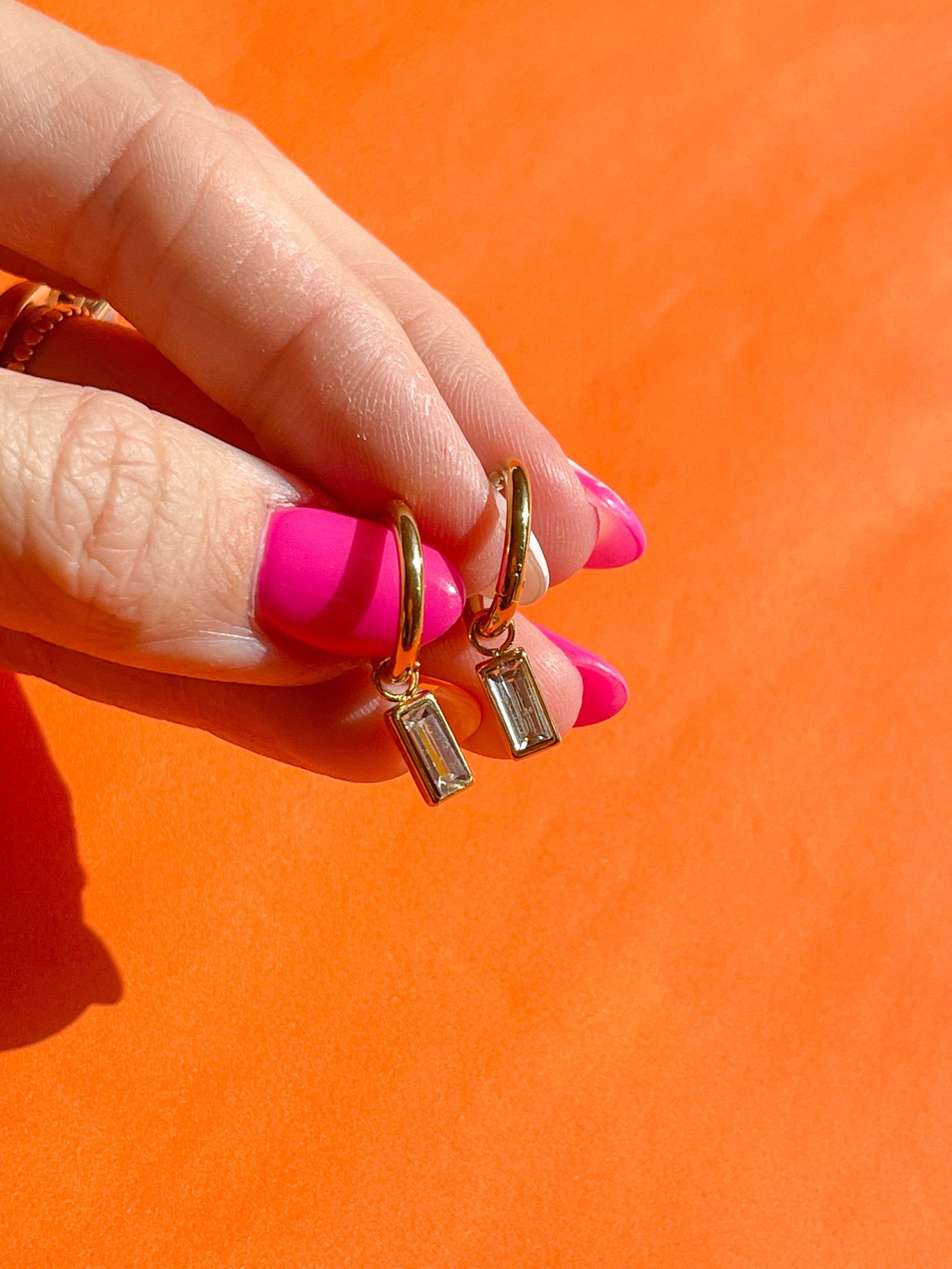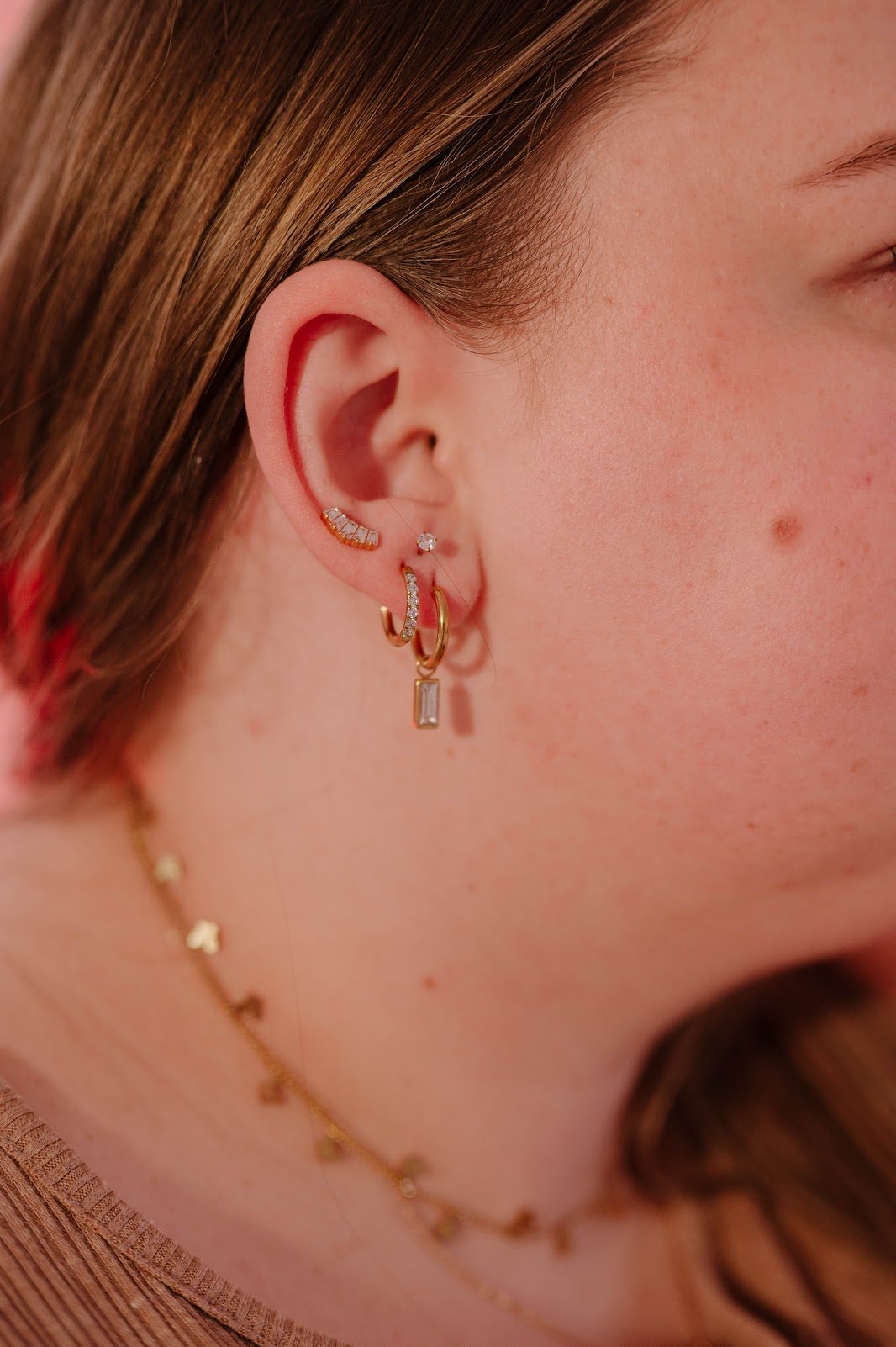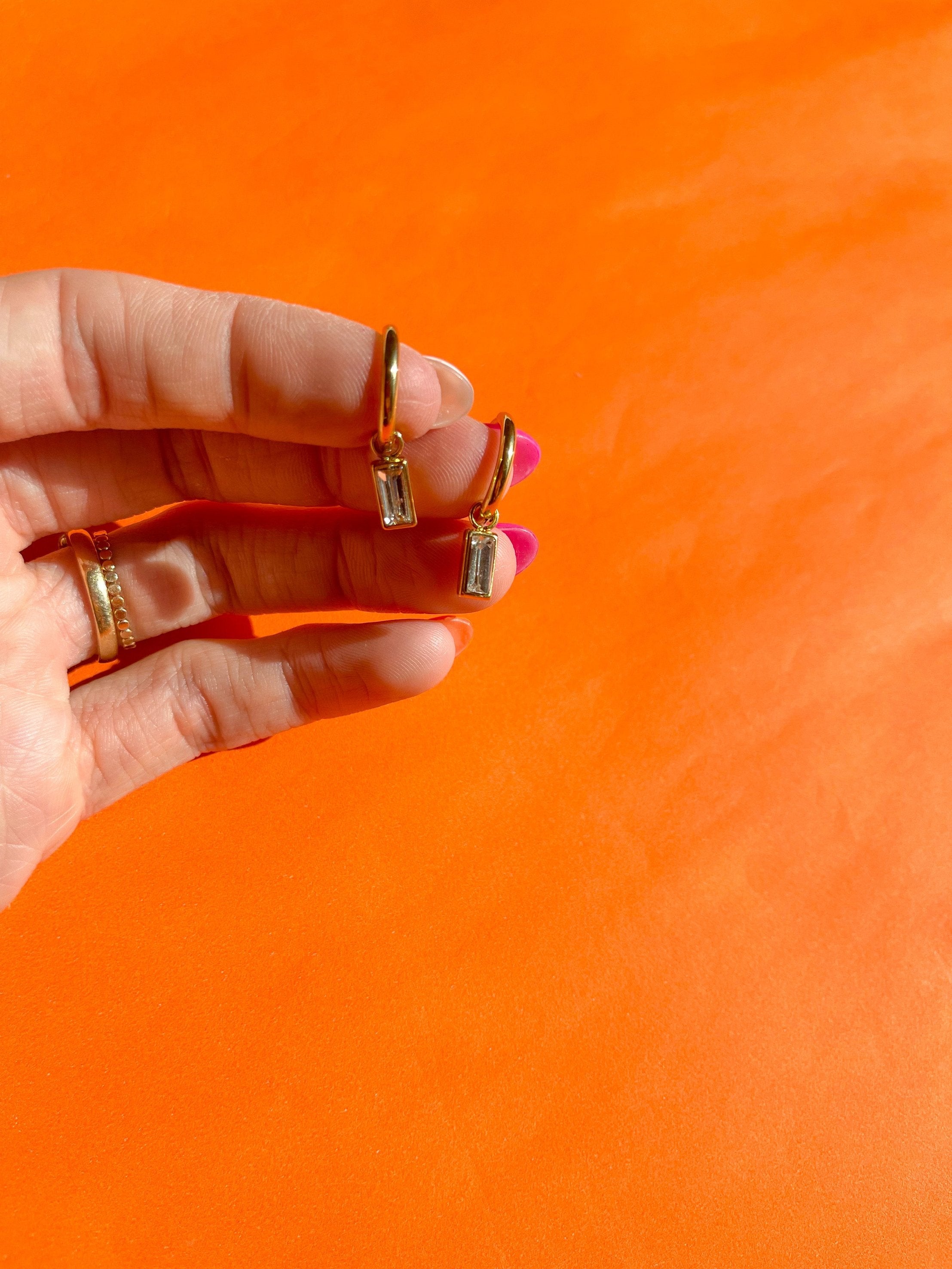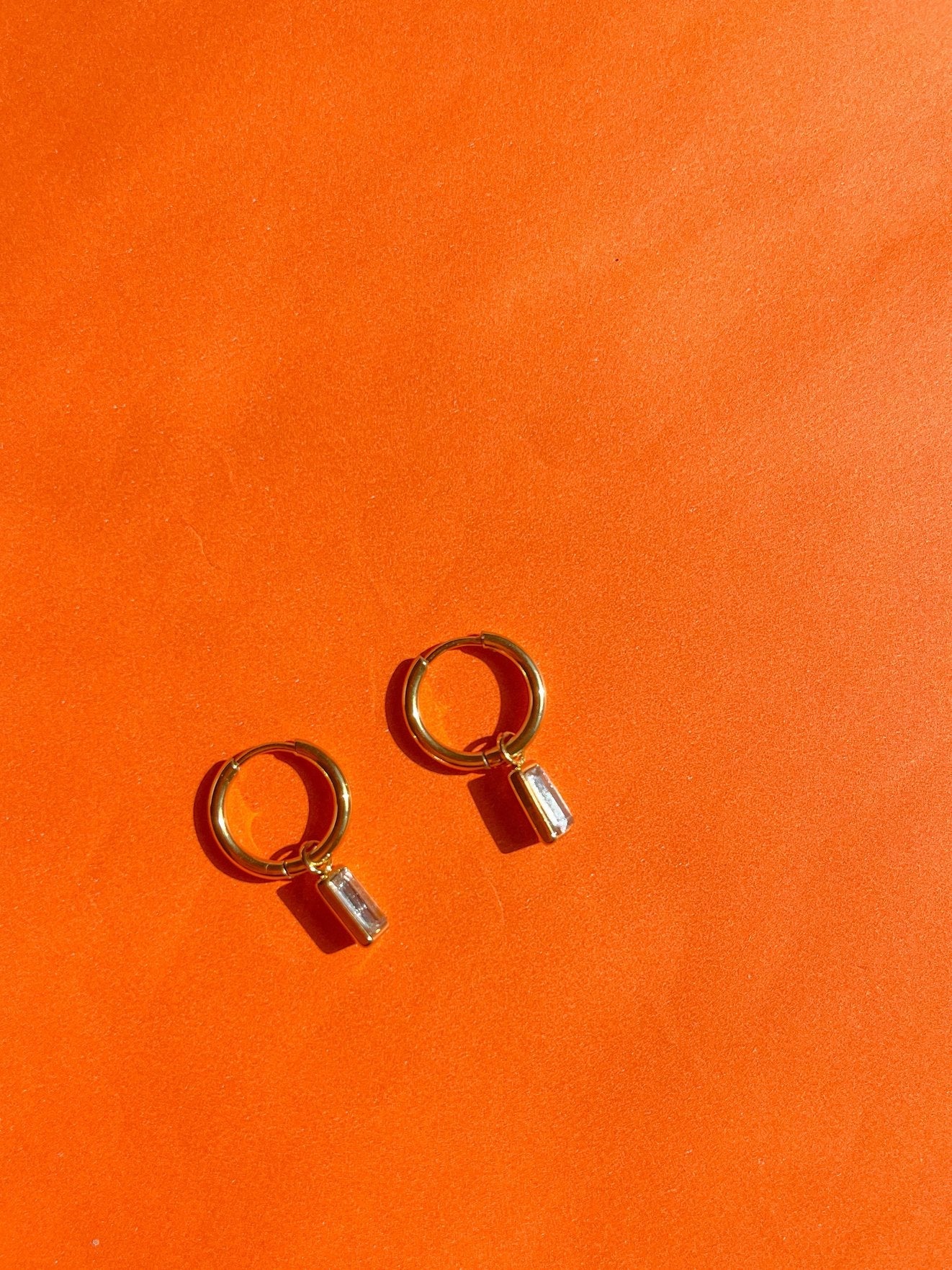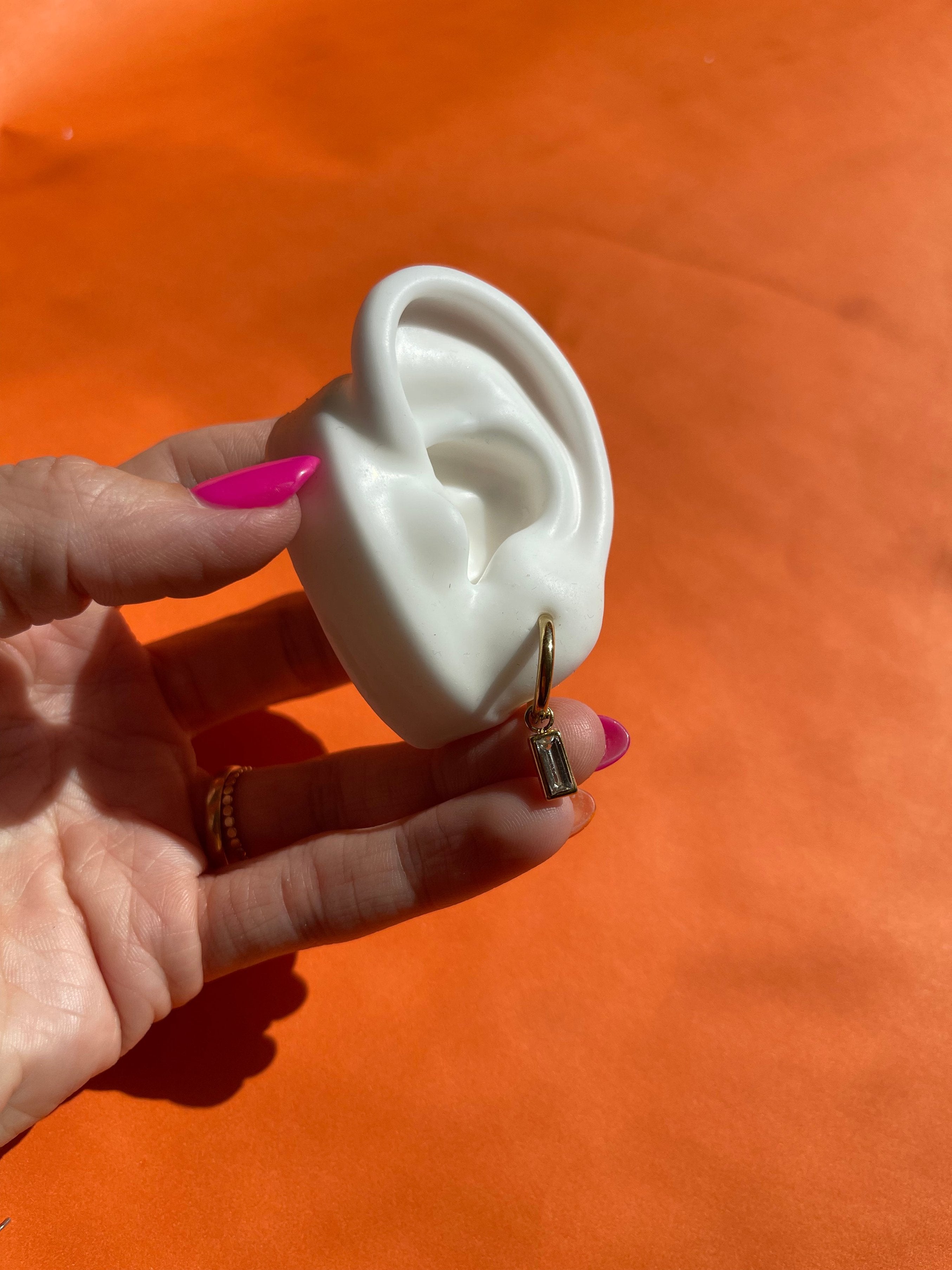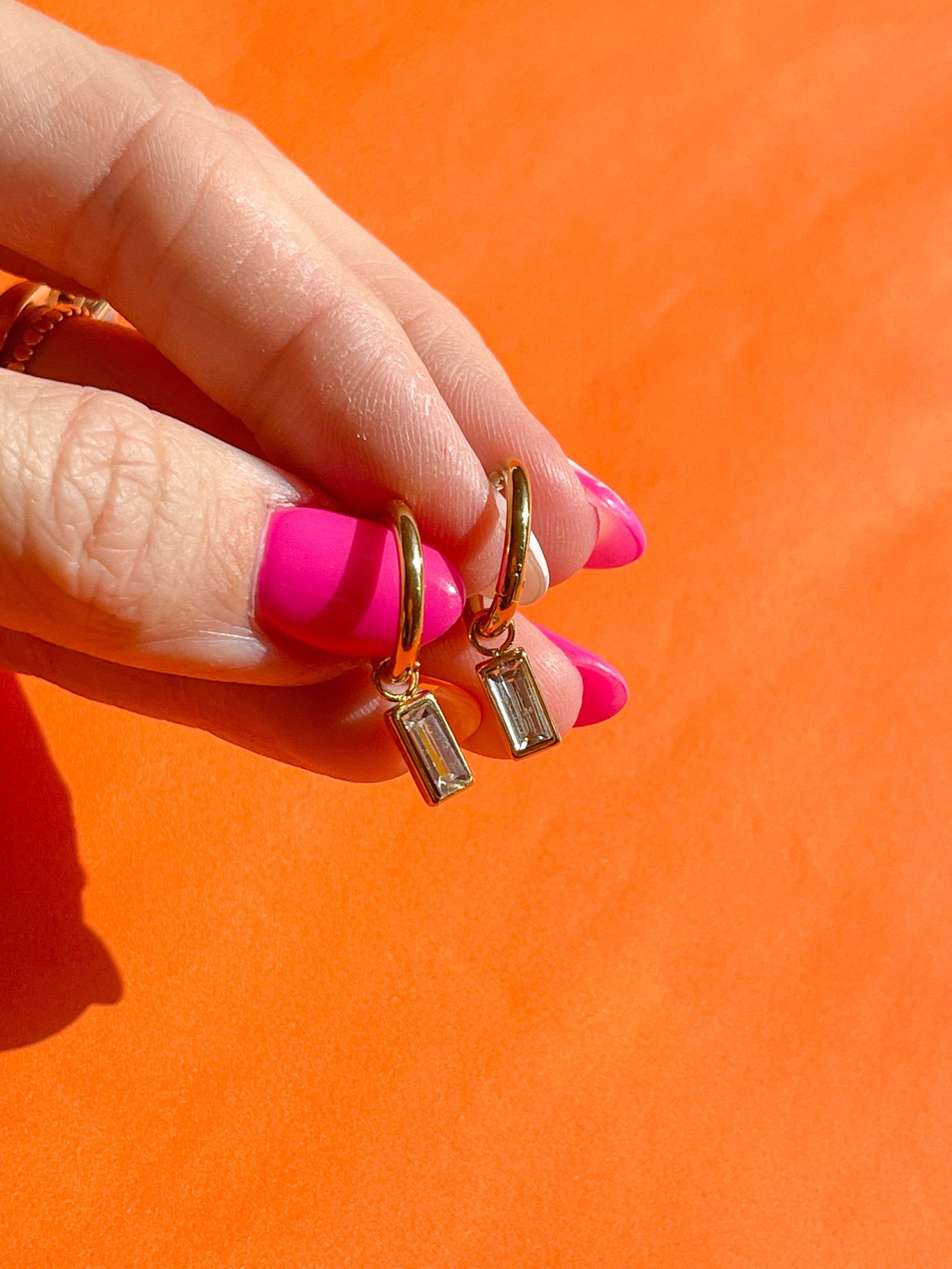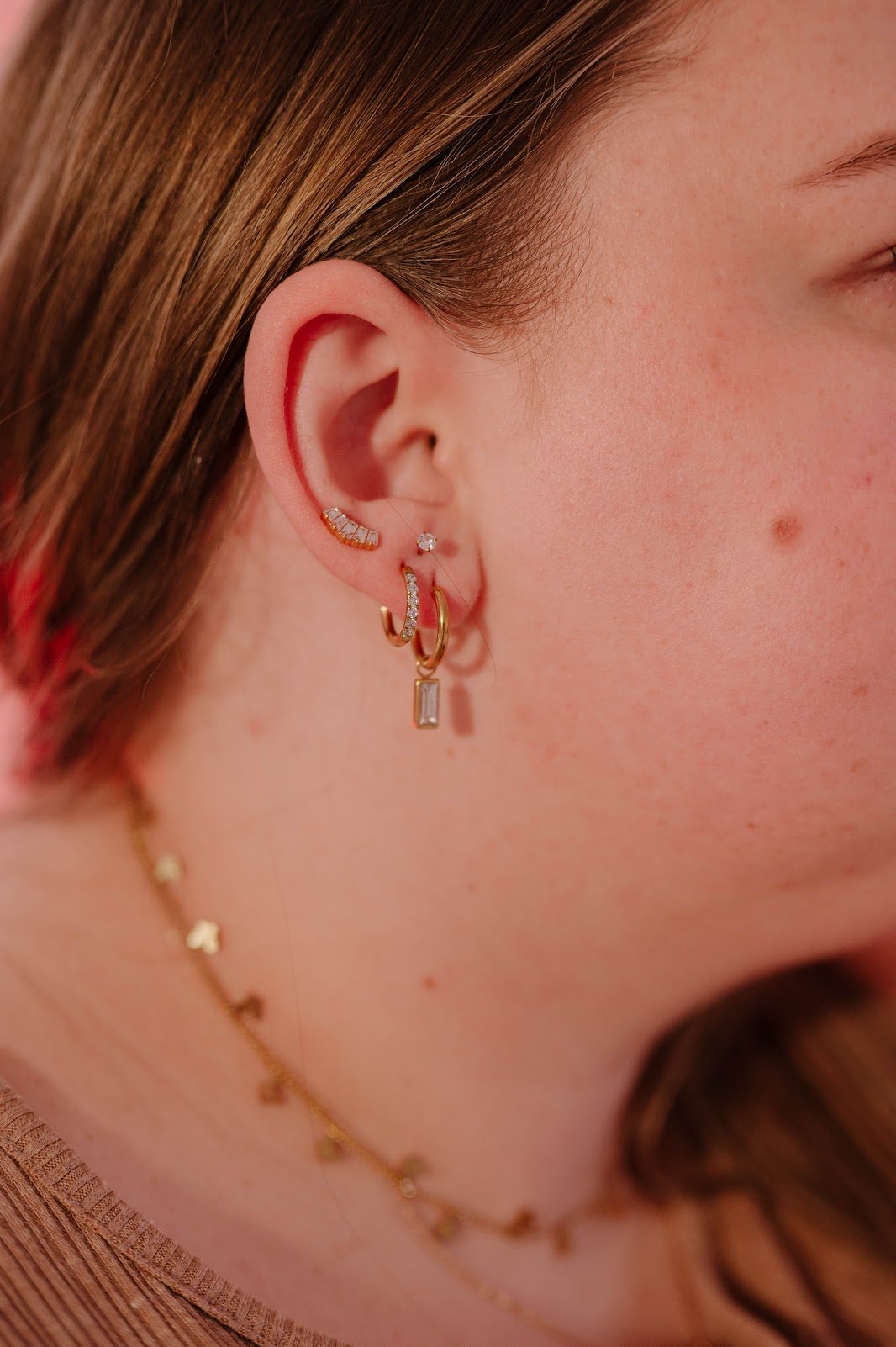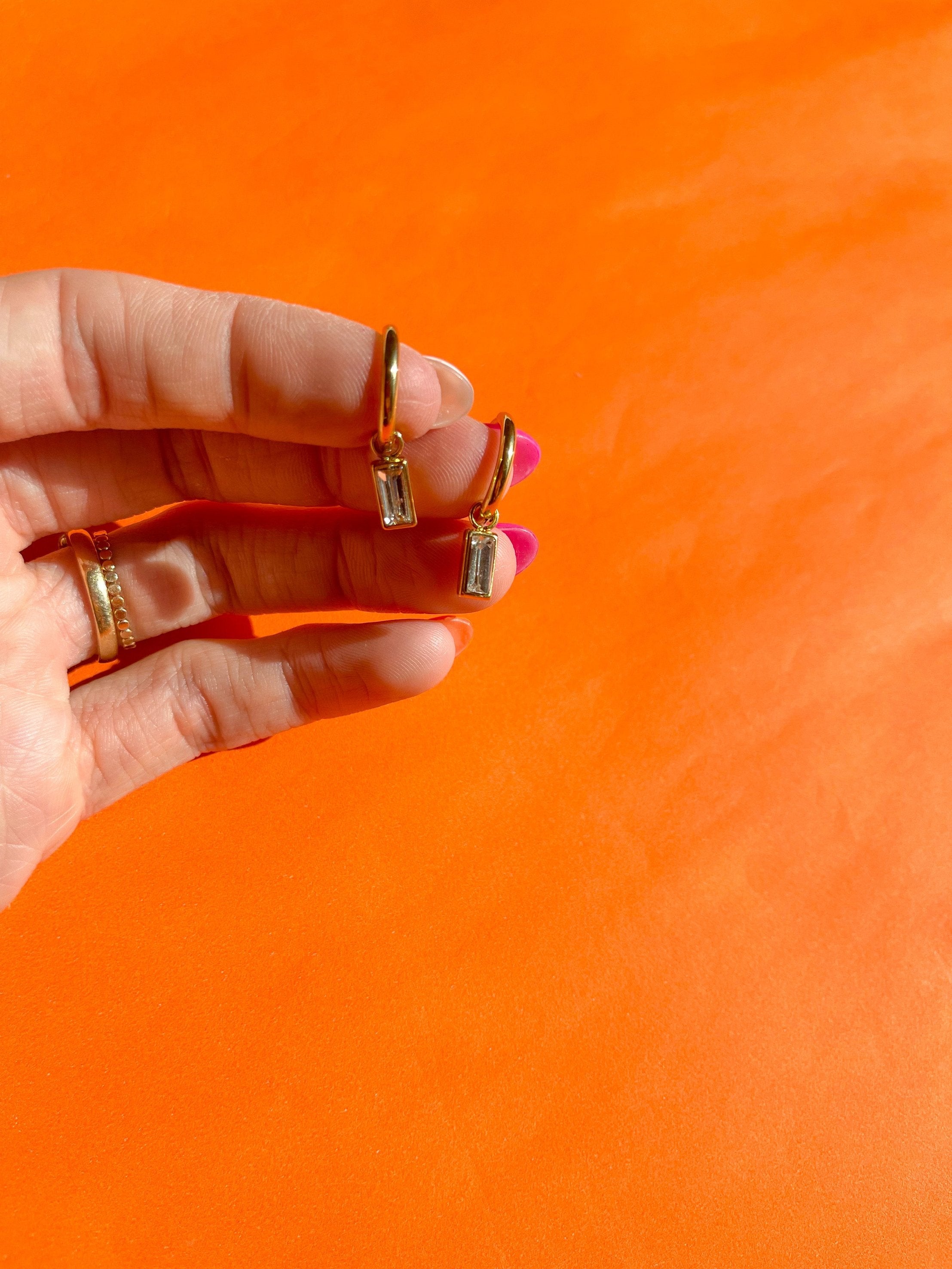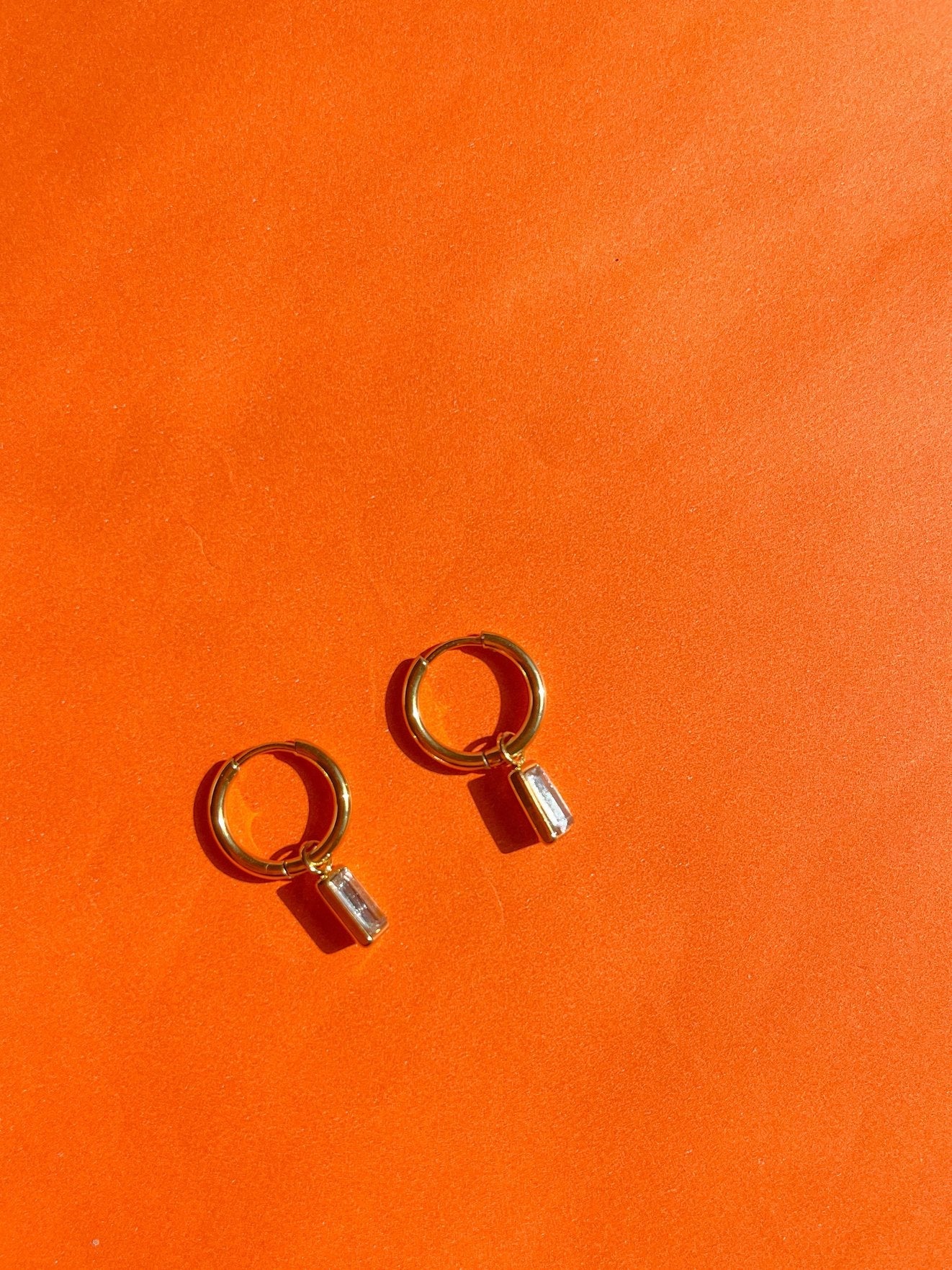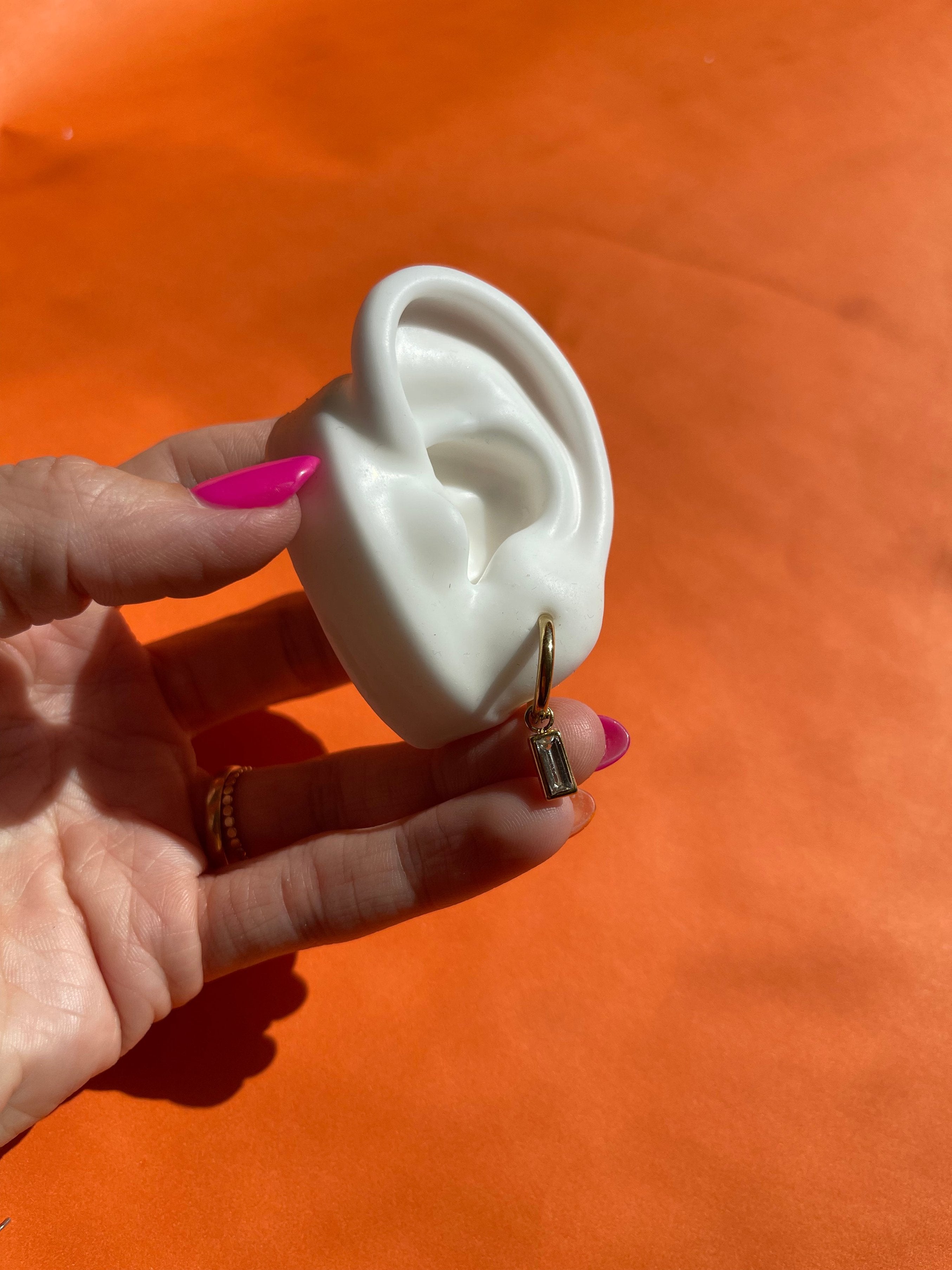 "Can I Keep You?" Gem Hoops
Casper said it best! Kat was a keeper and so are these hoops.These hypoallergenic earrings are water and tarnish resistant!
That being said, I would still recommend removing them prior to showering. Store them in a clean, dry place while not wearing them. 
Material: 
Made of 18K gold plated stainless steel. Closed loop clicker hoop with clear emerald cut gemstone.