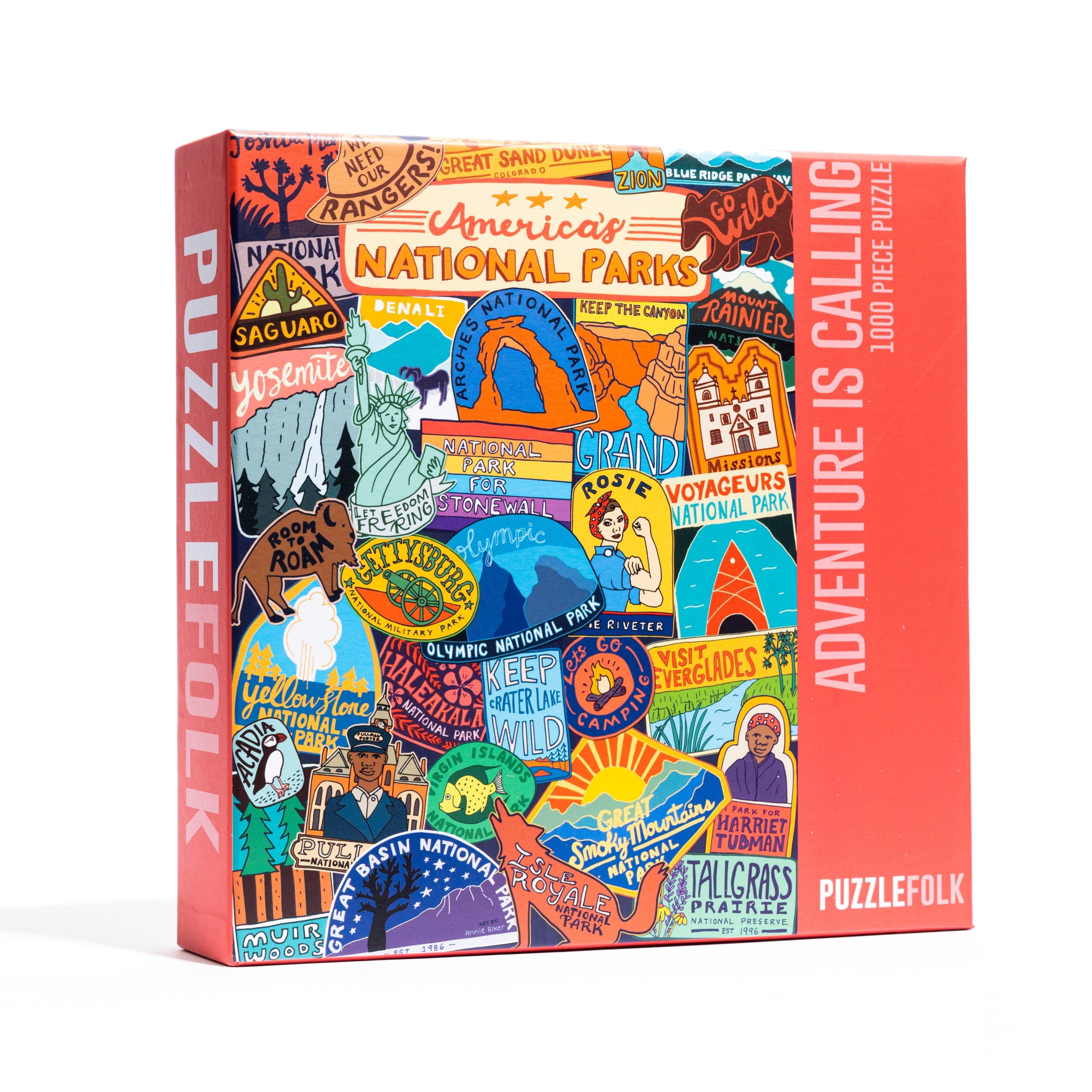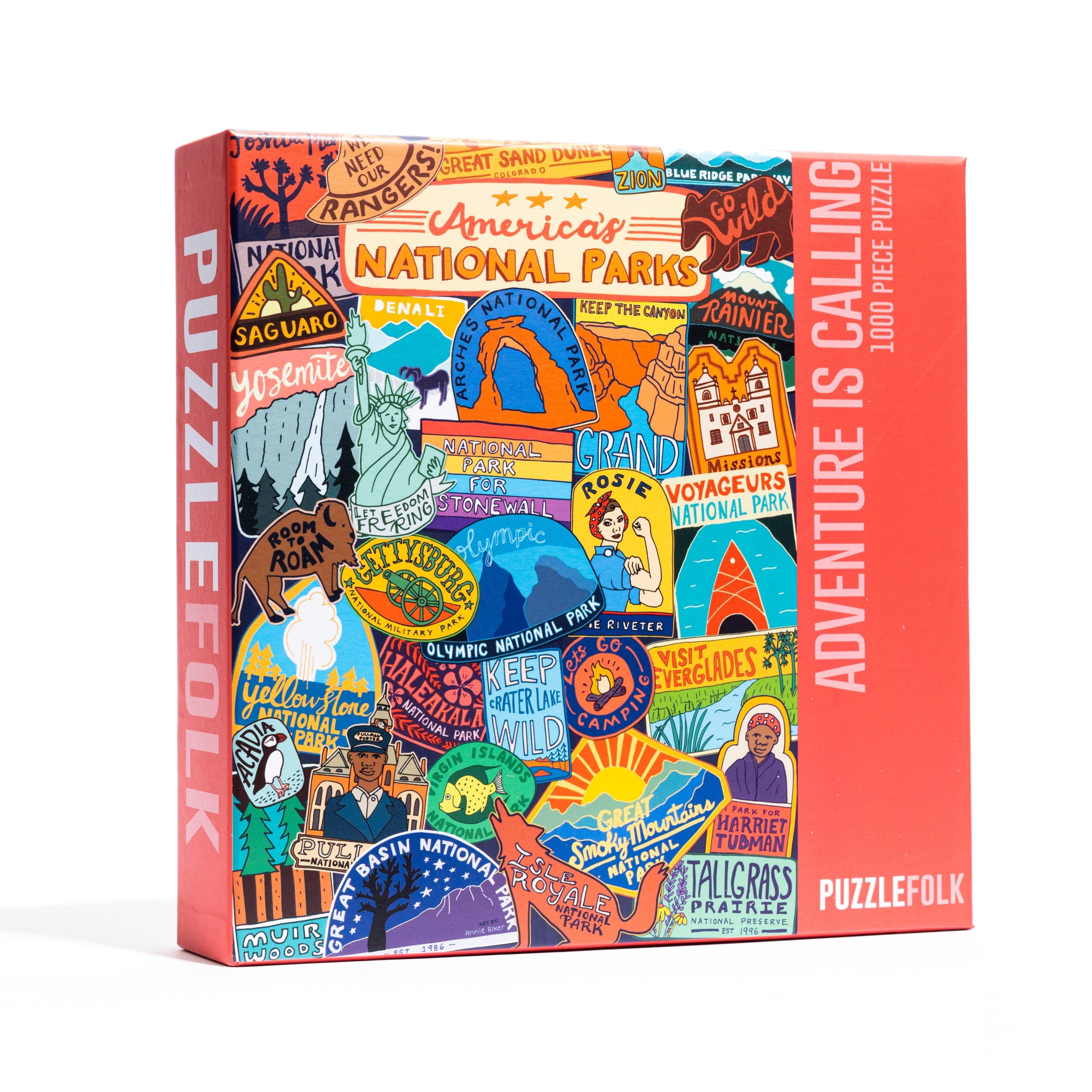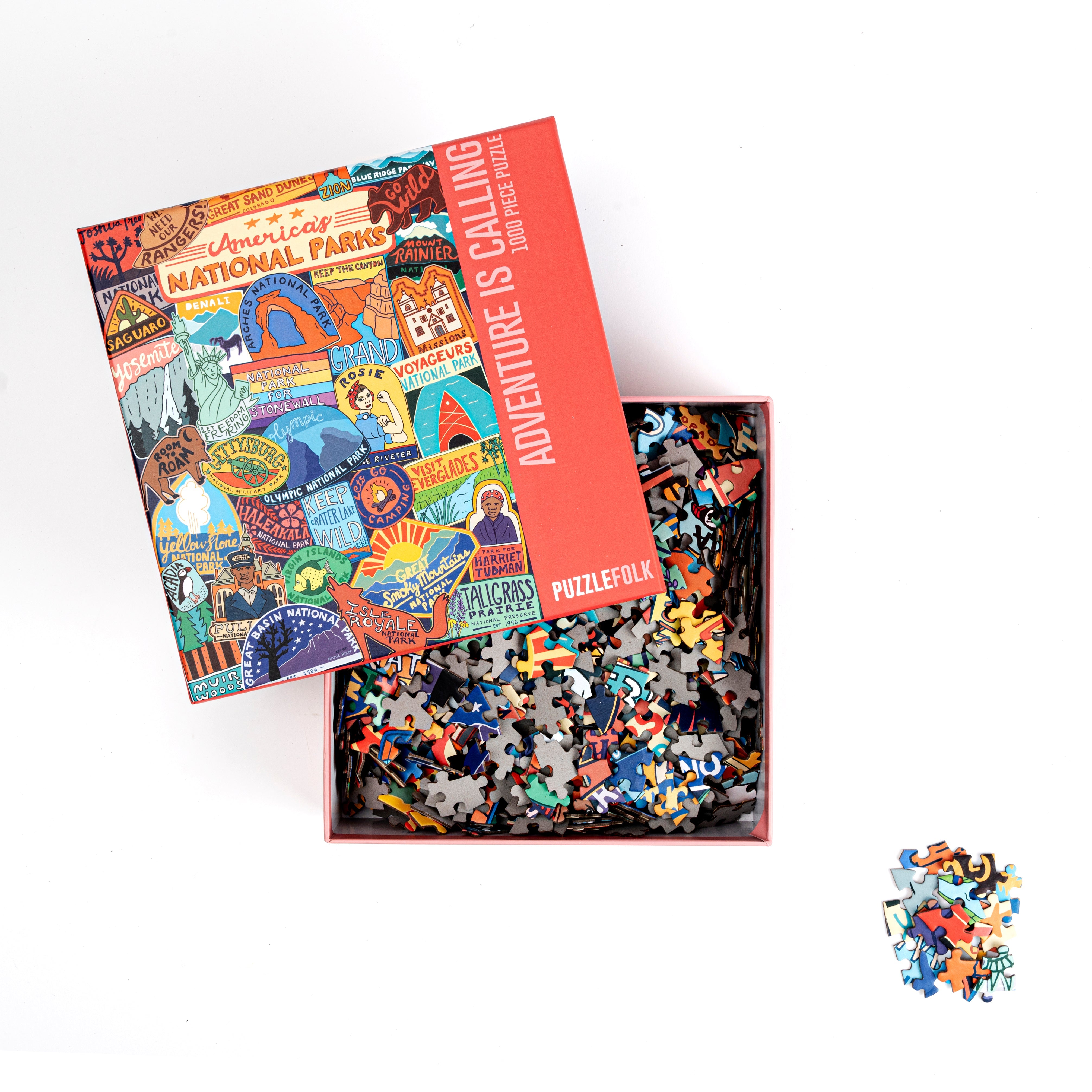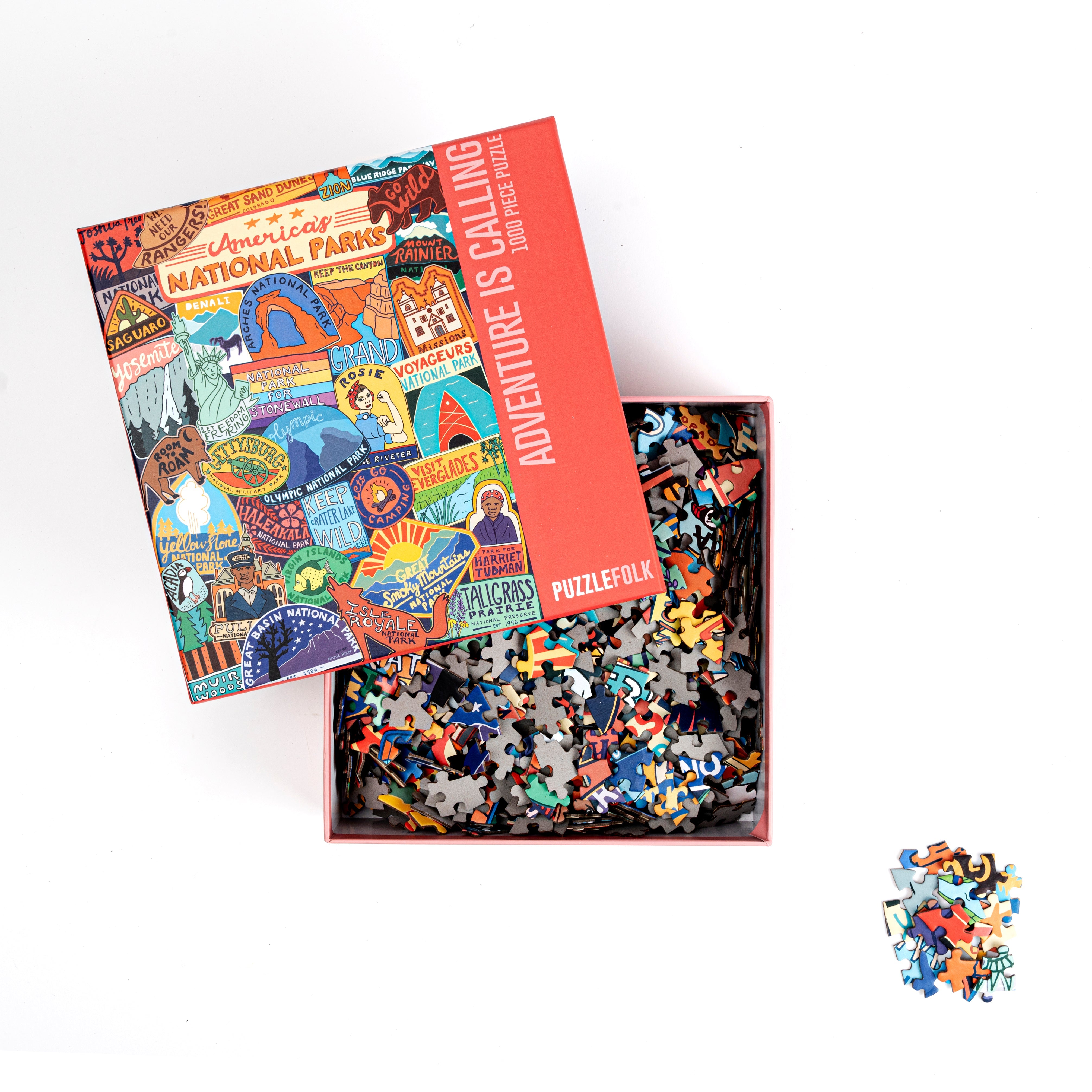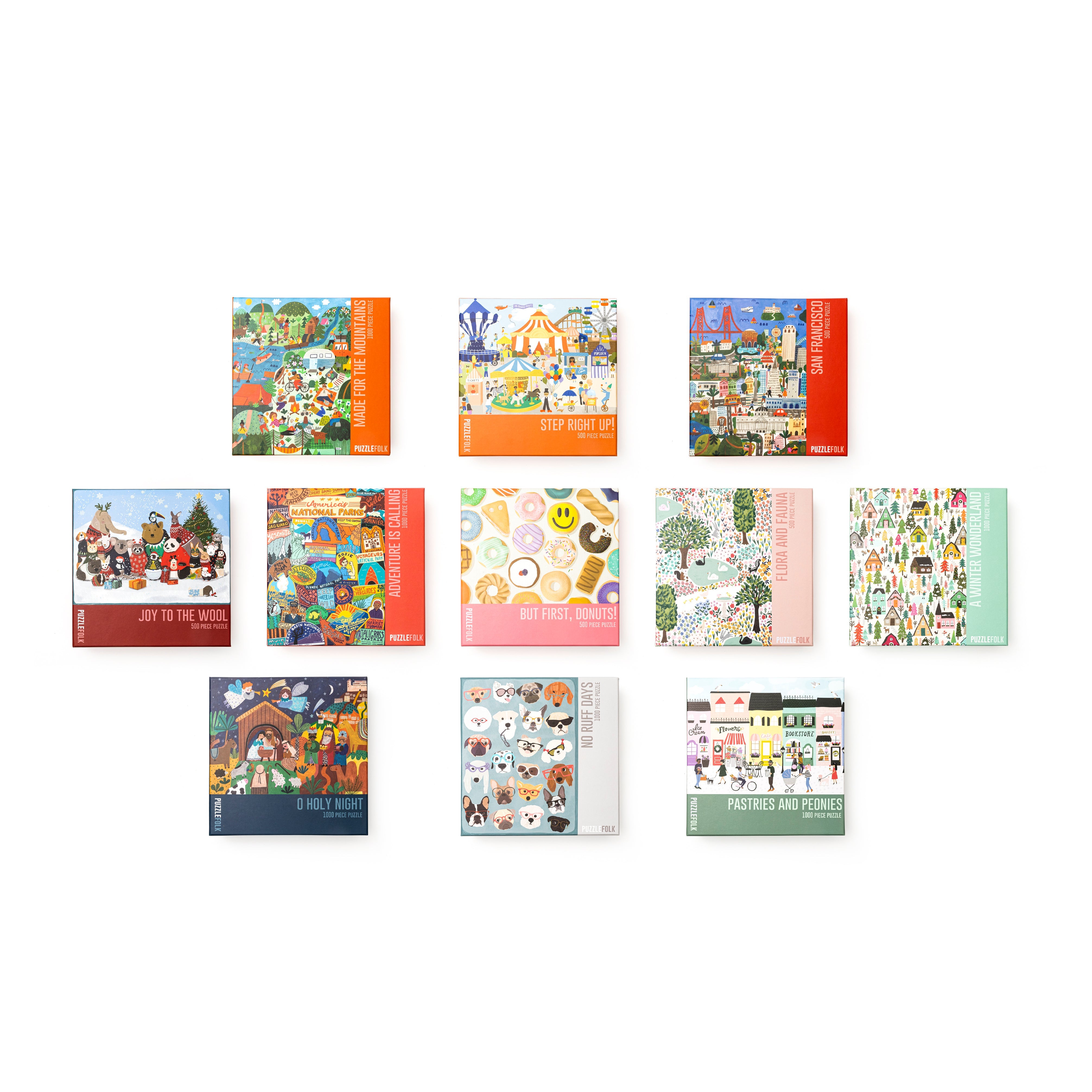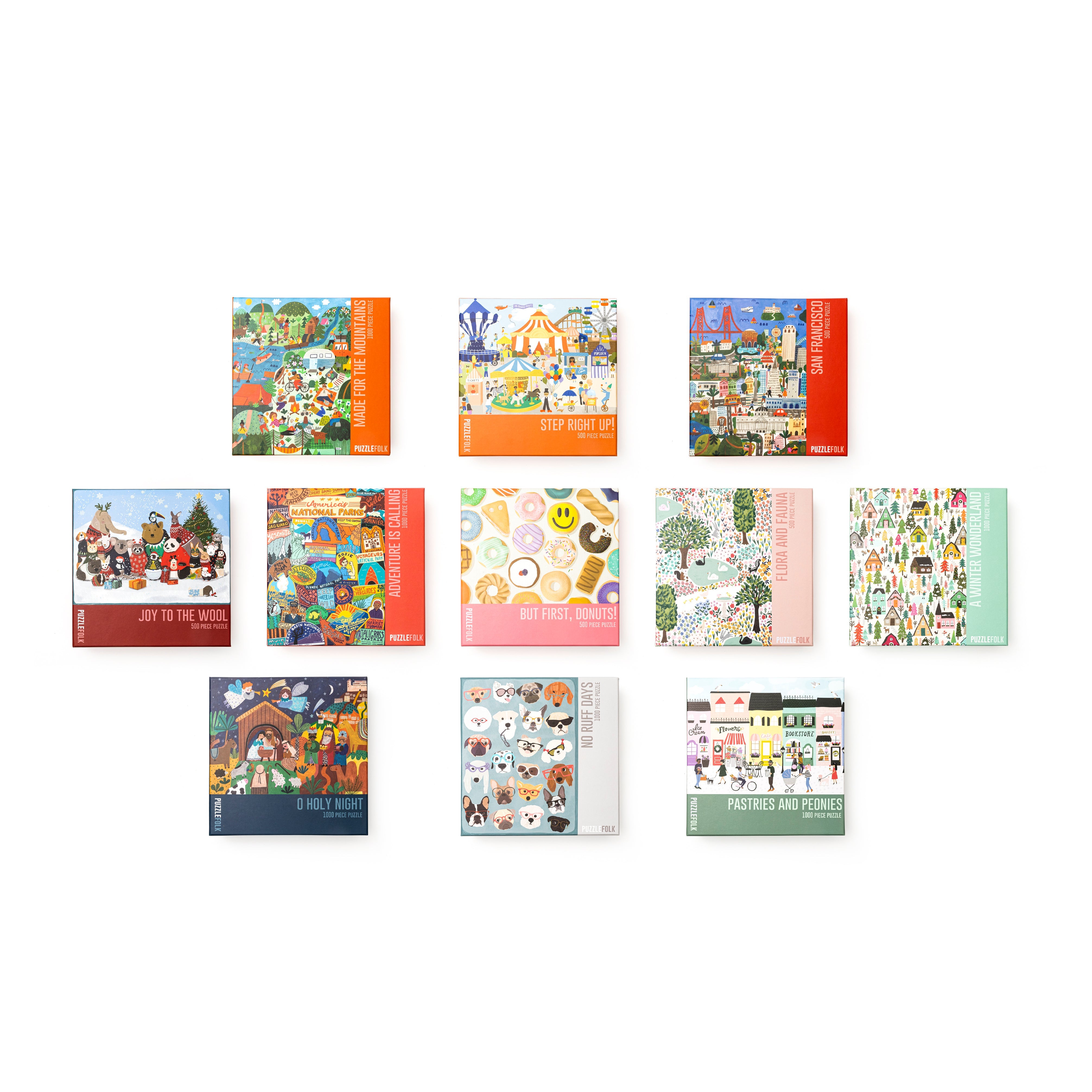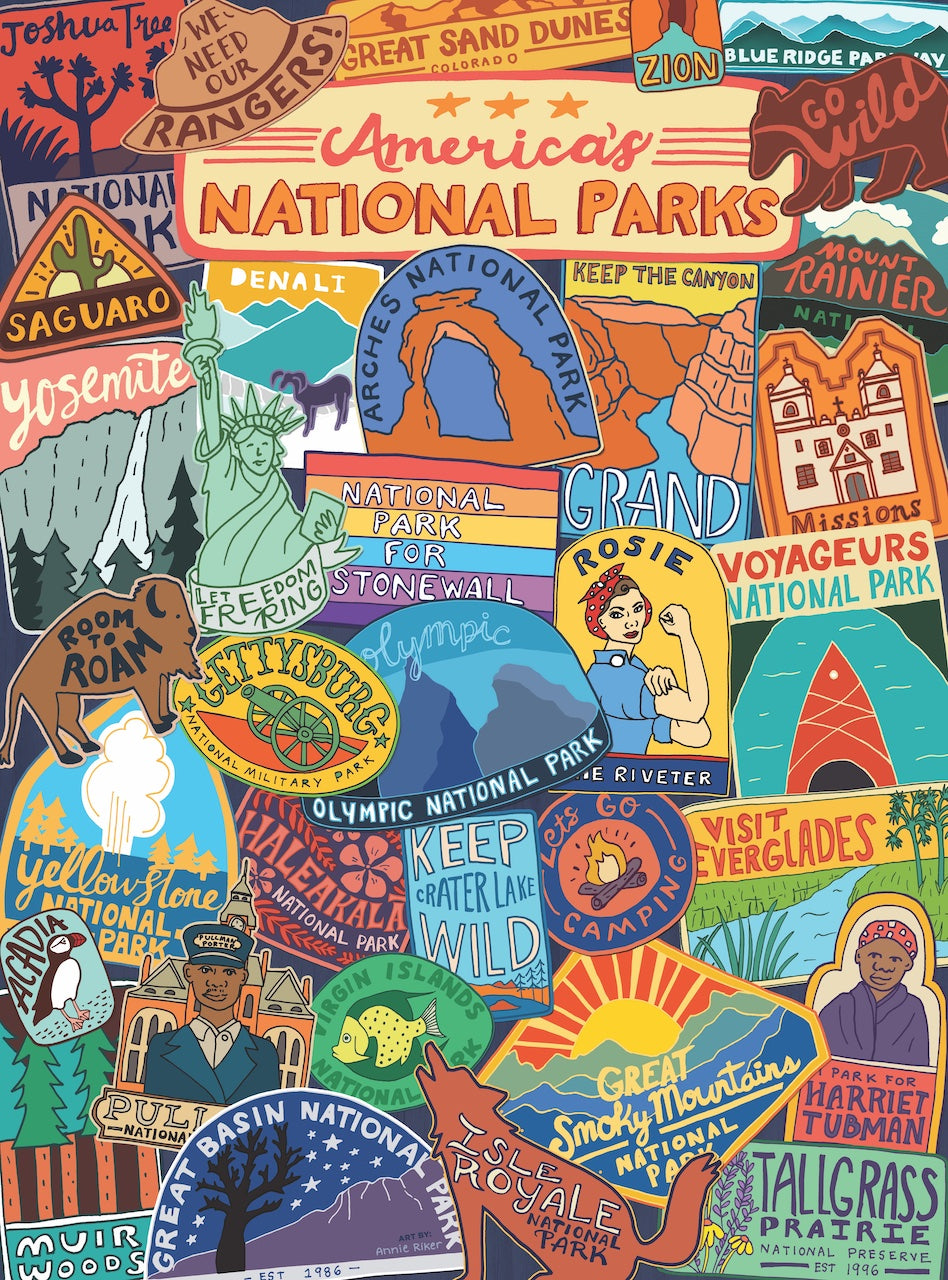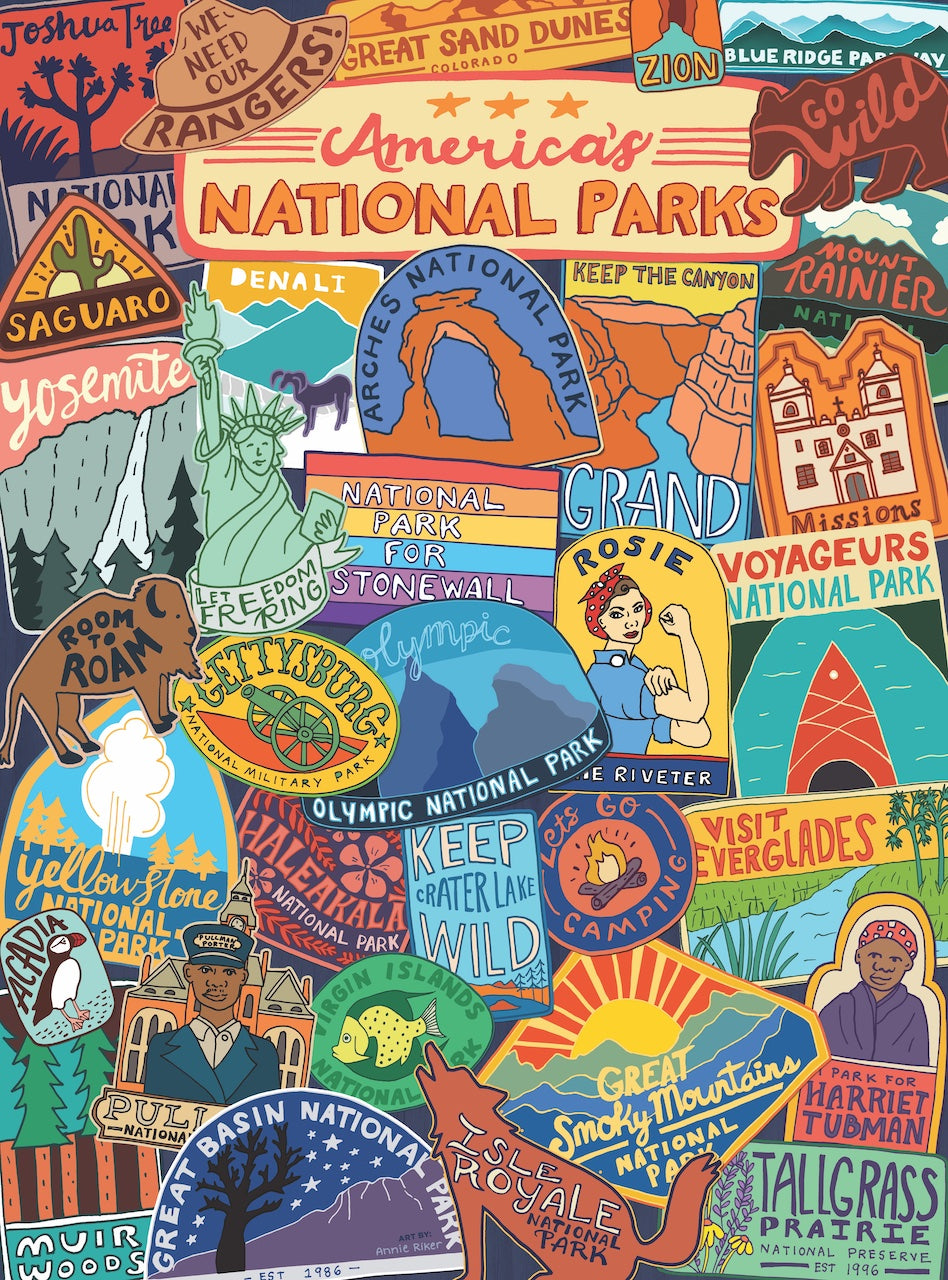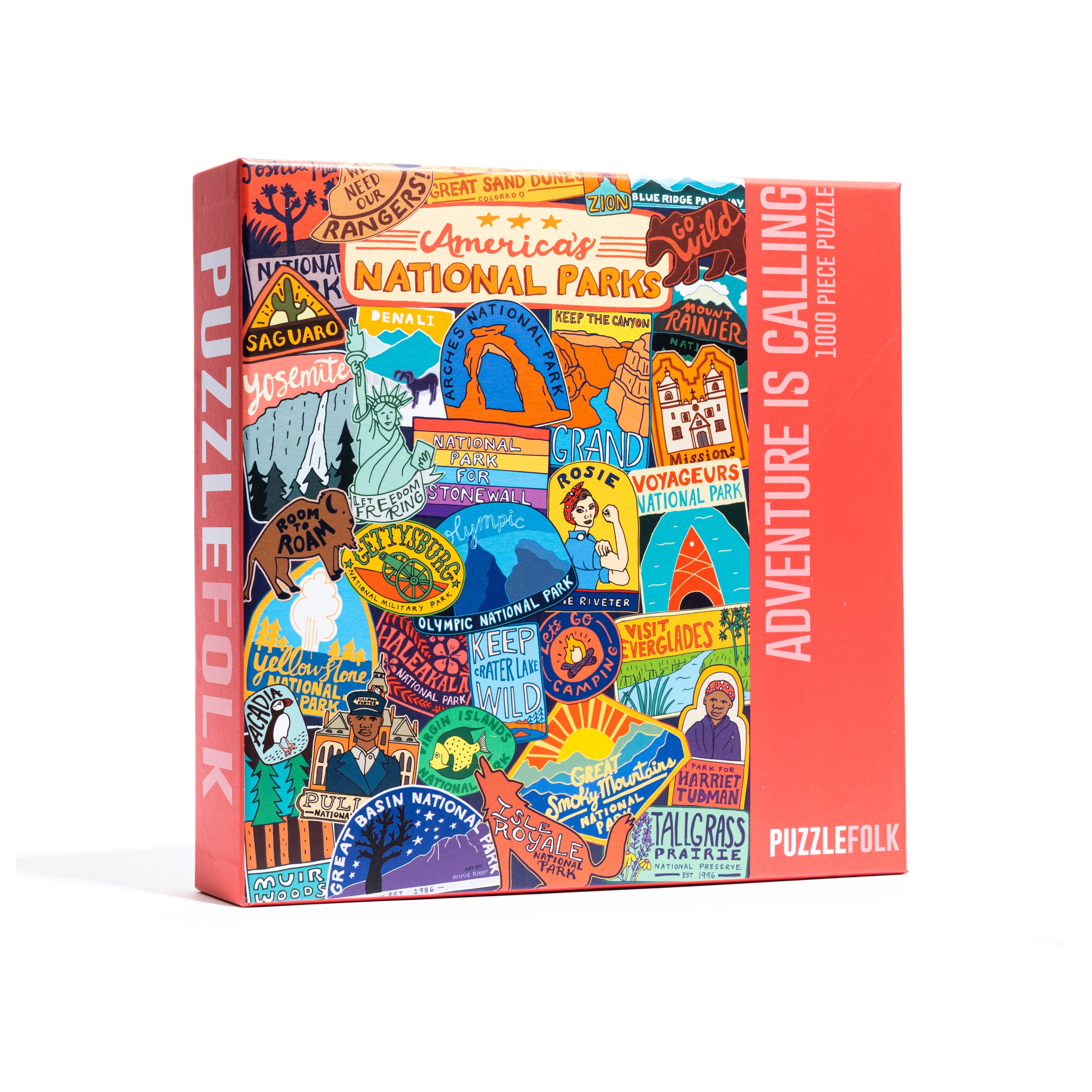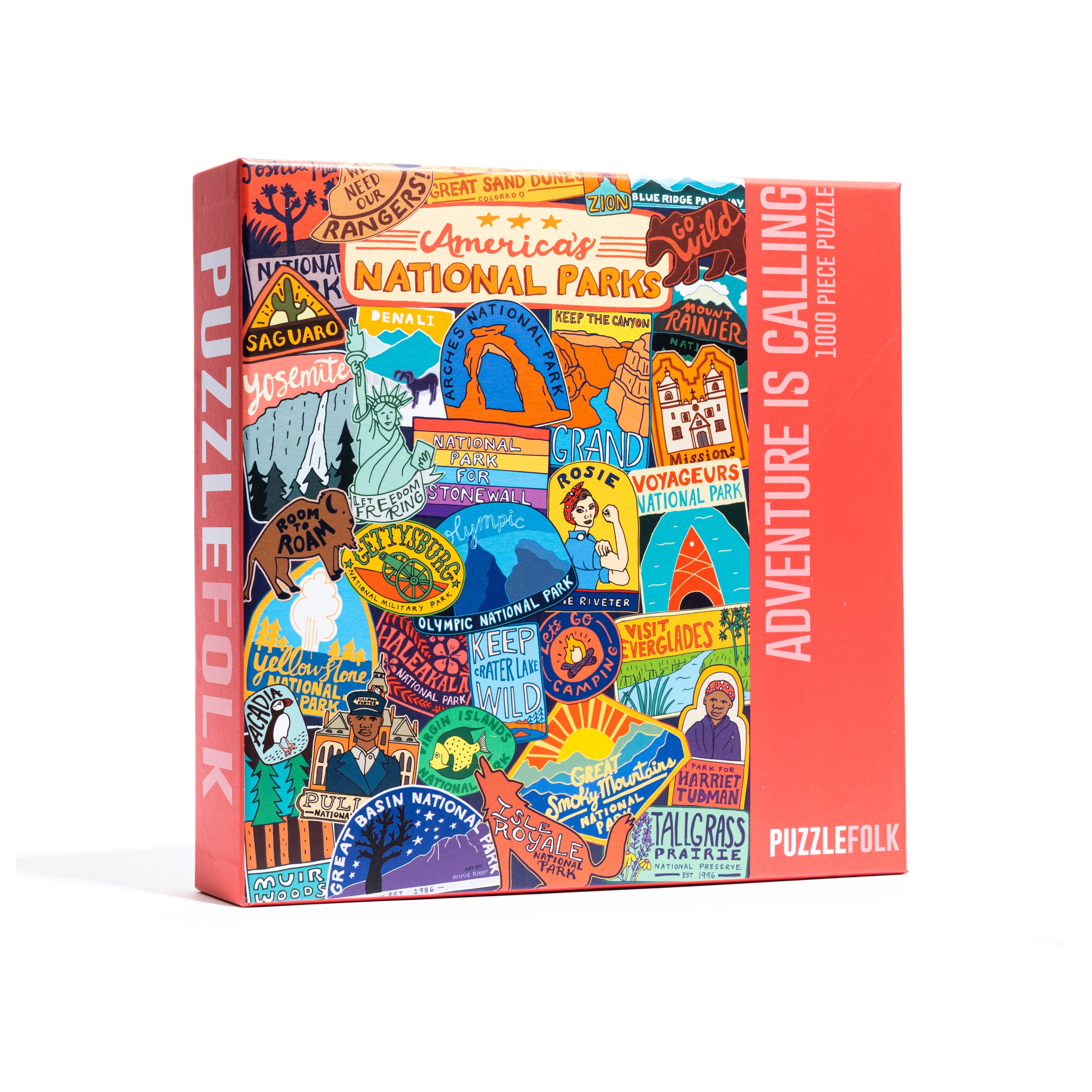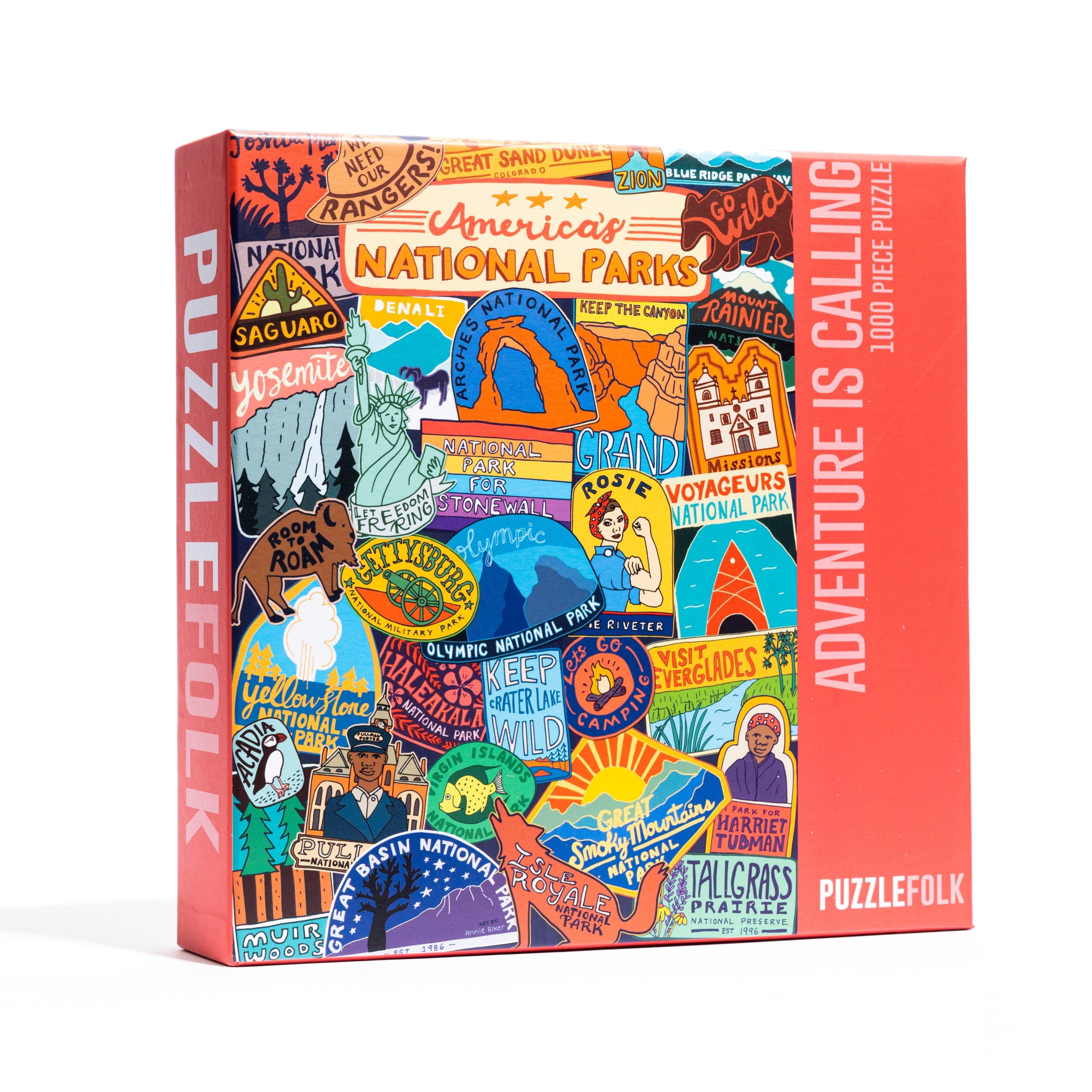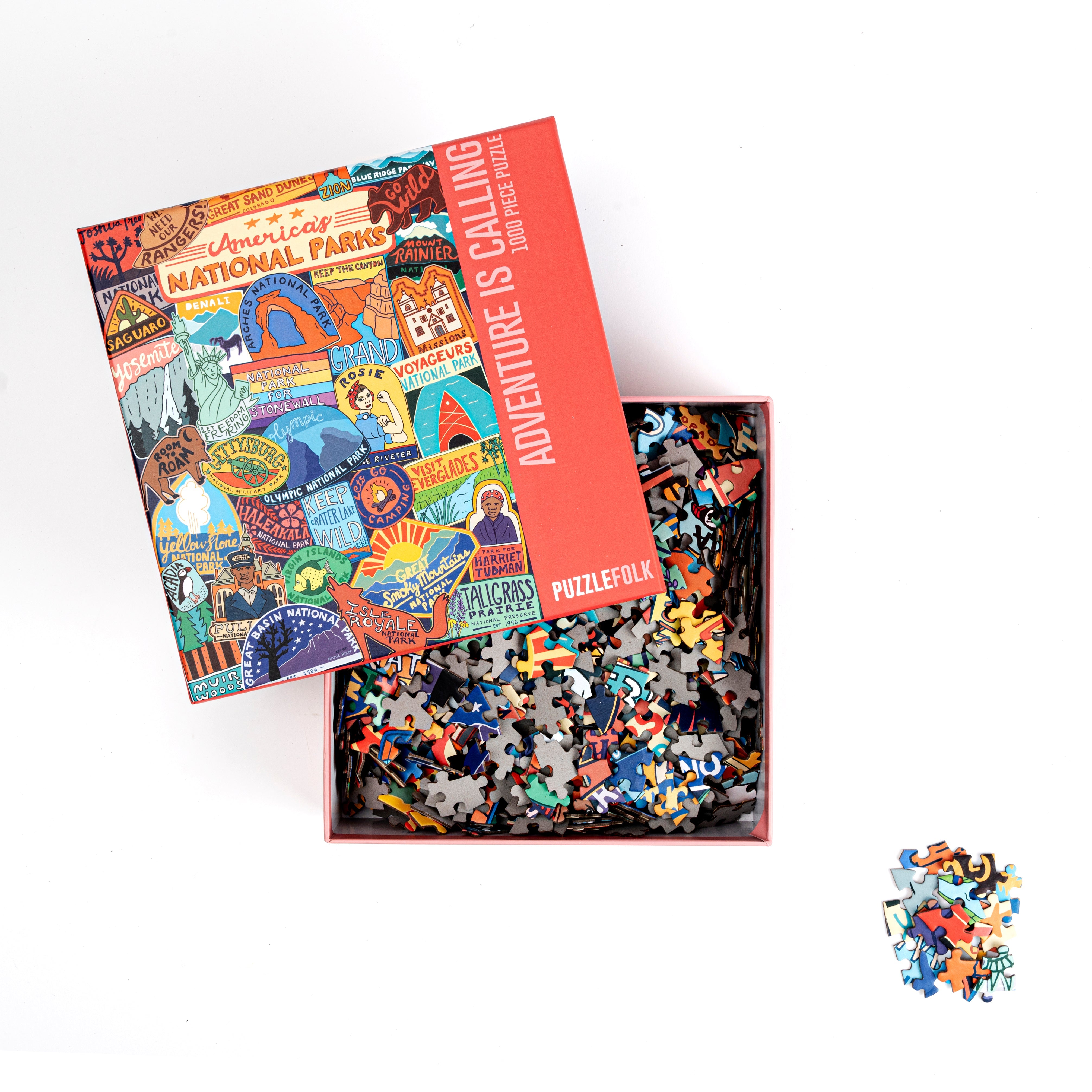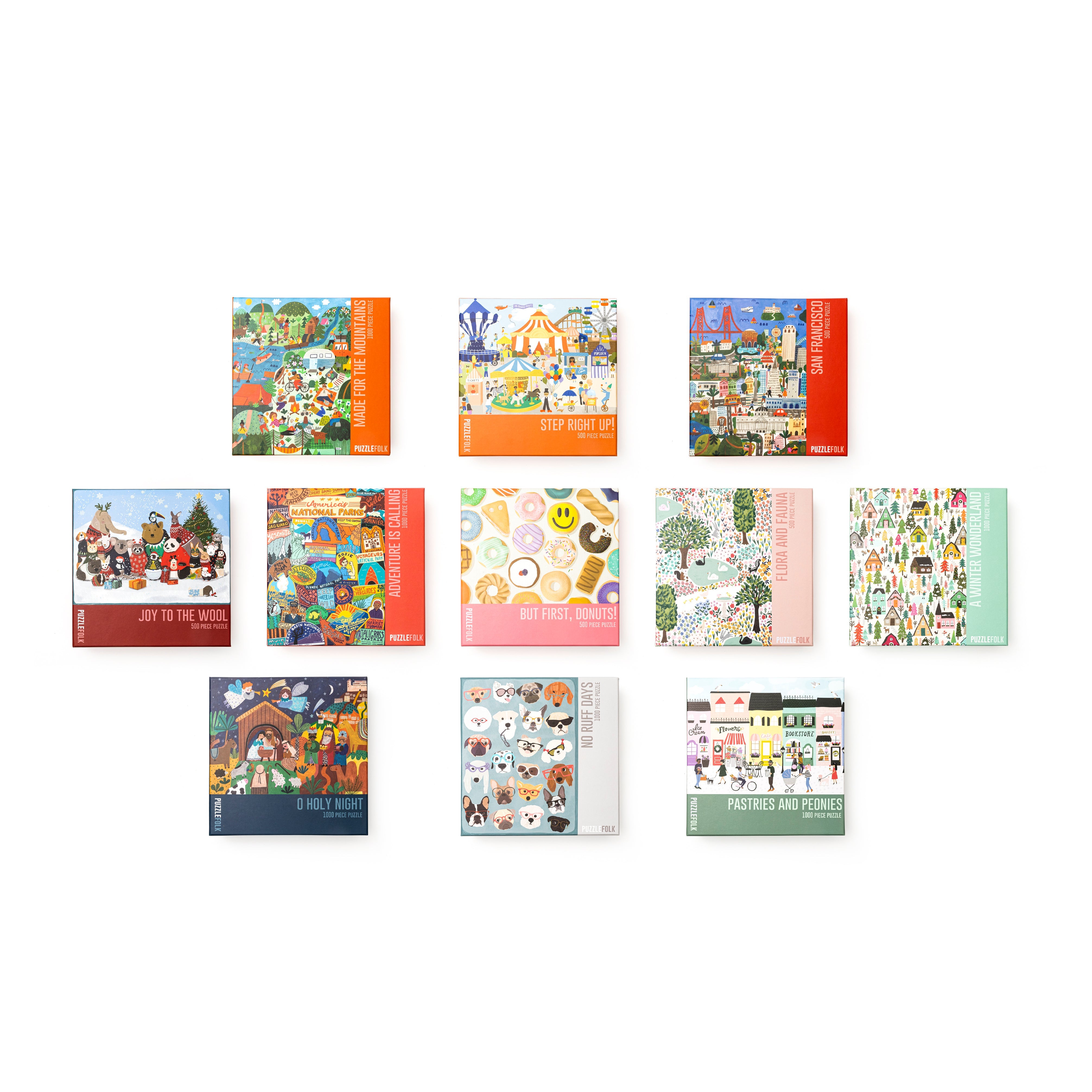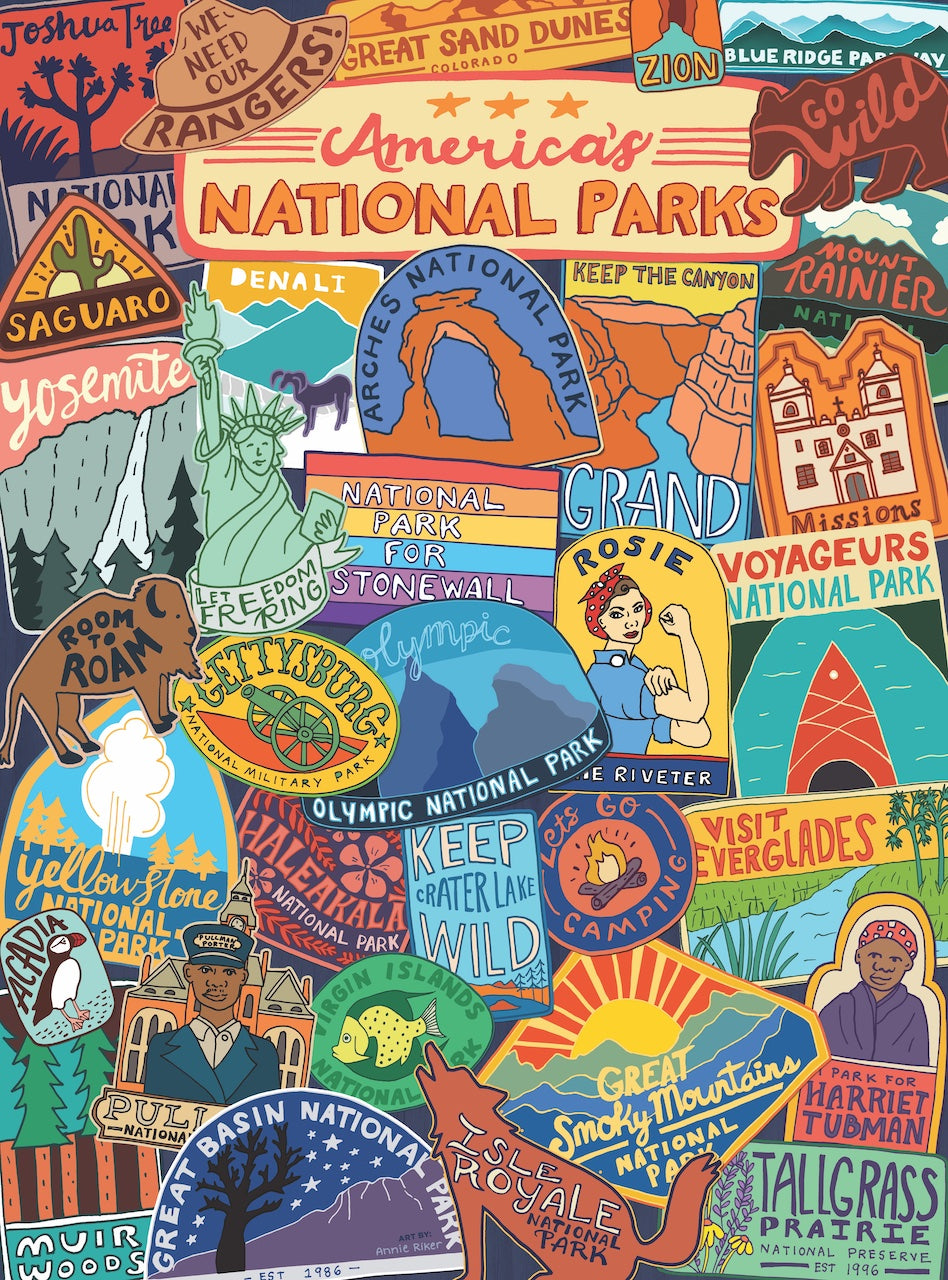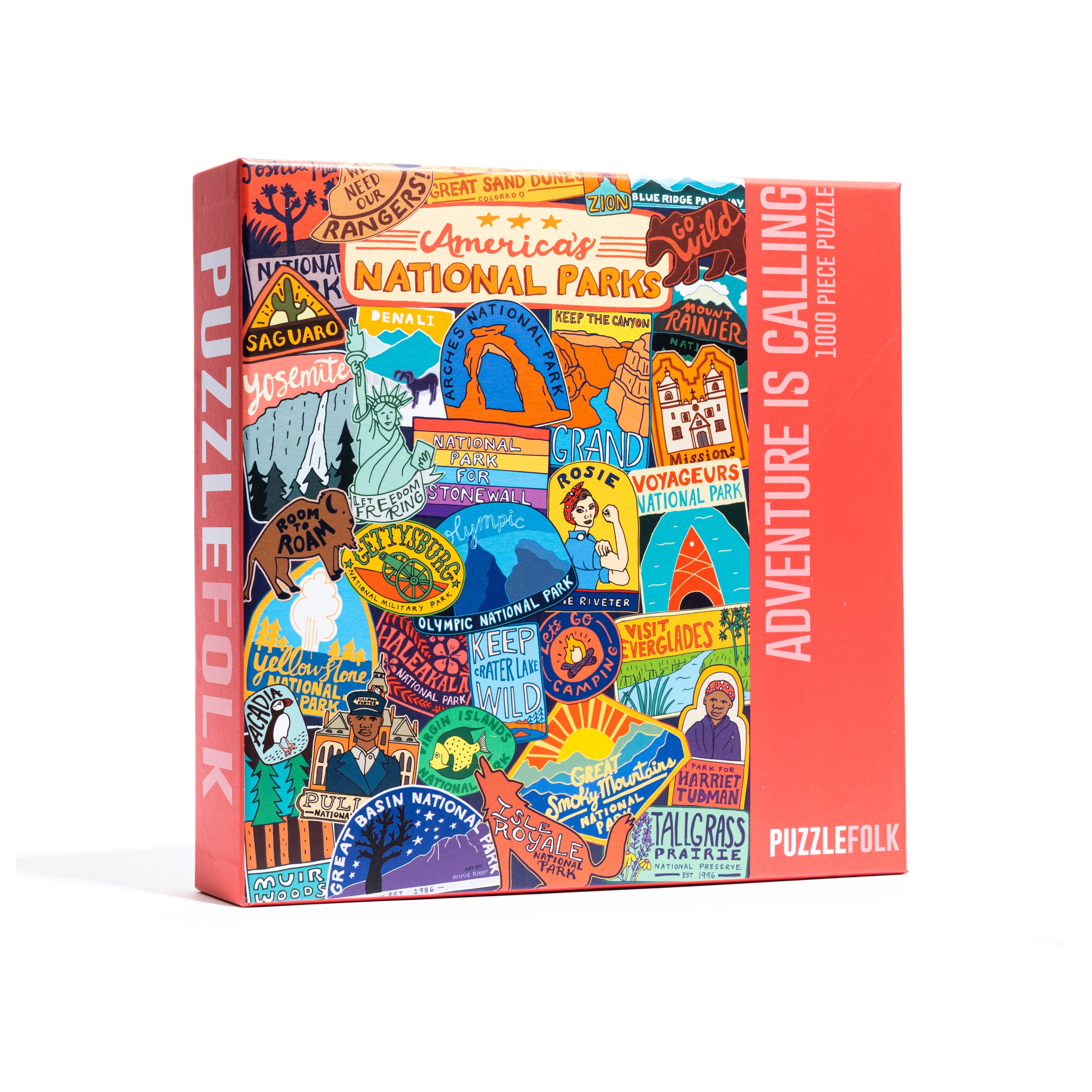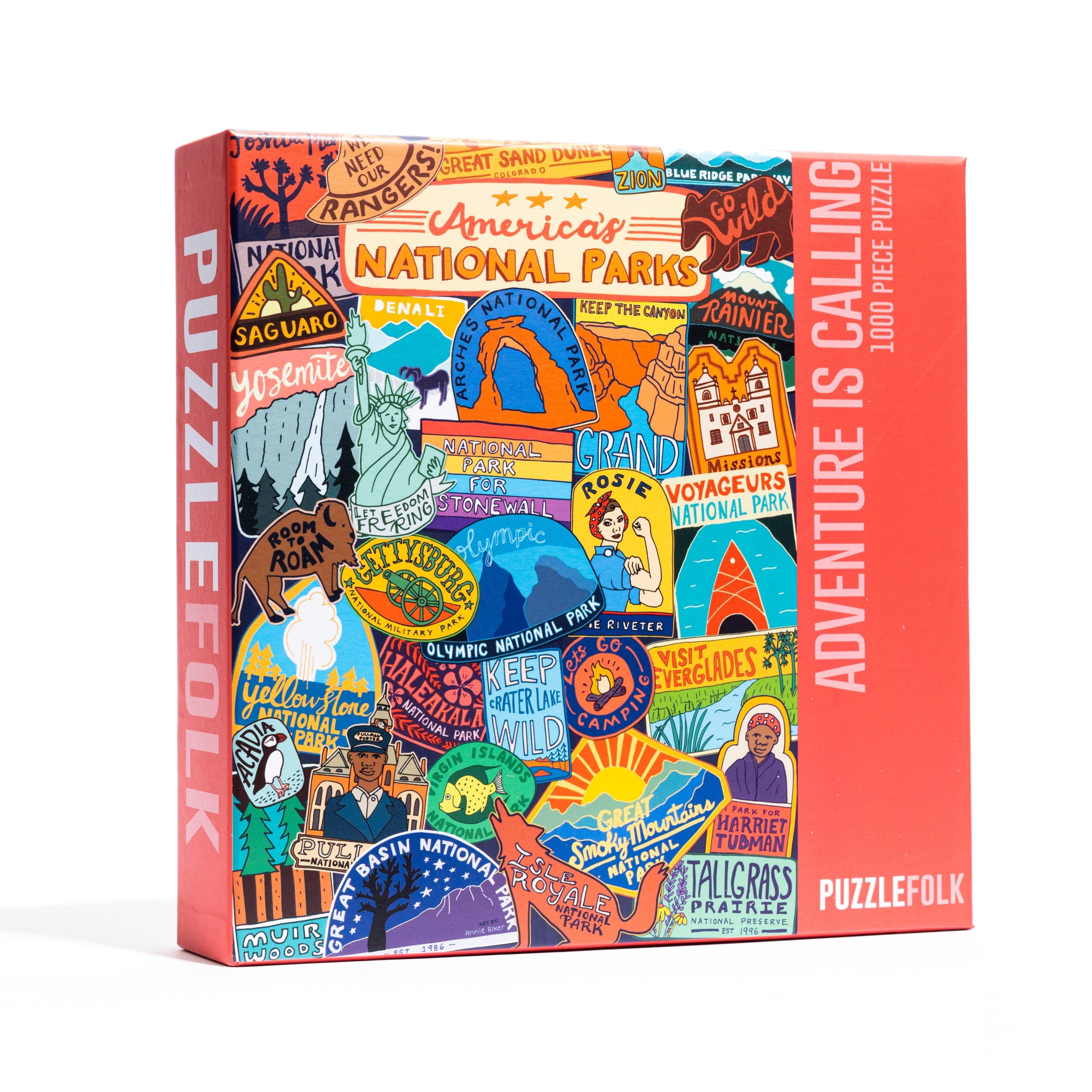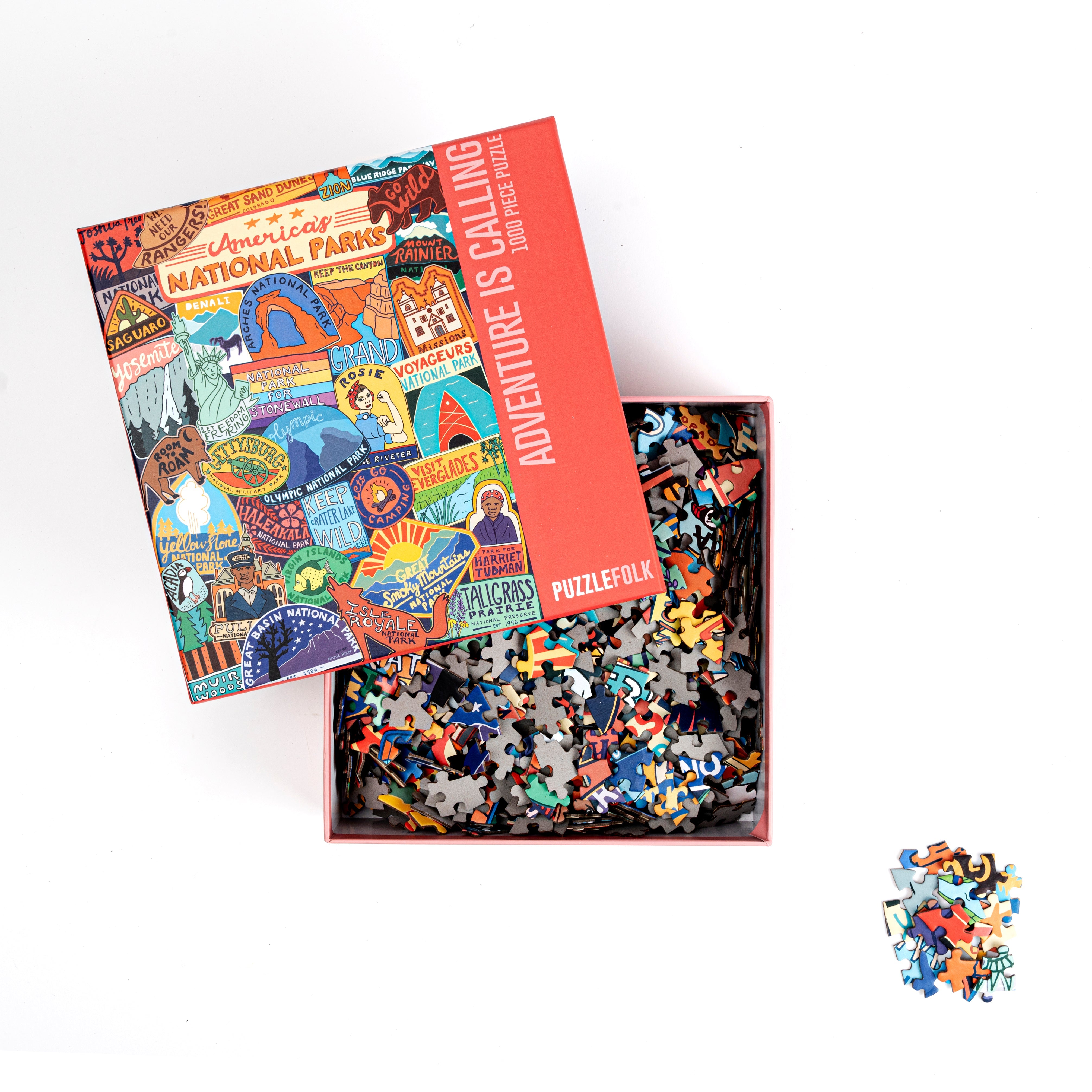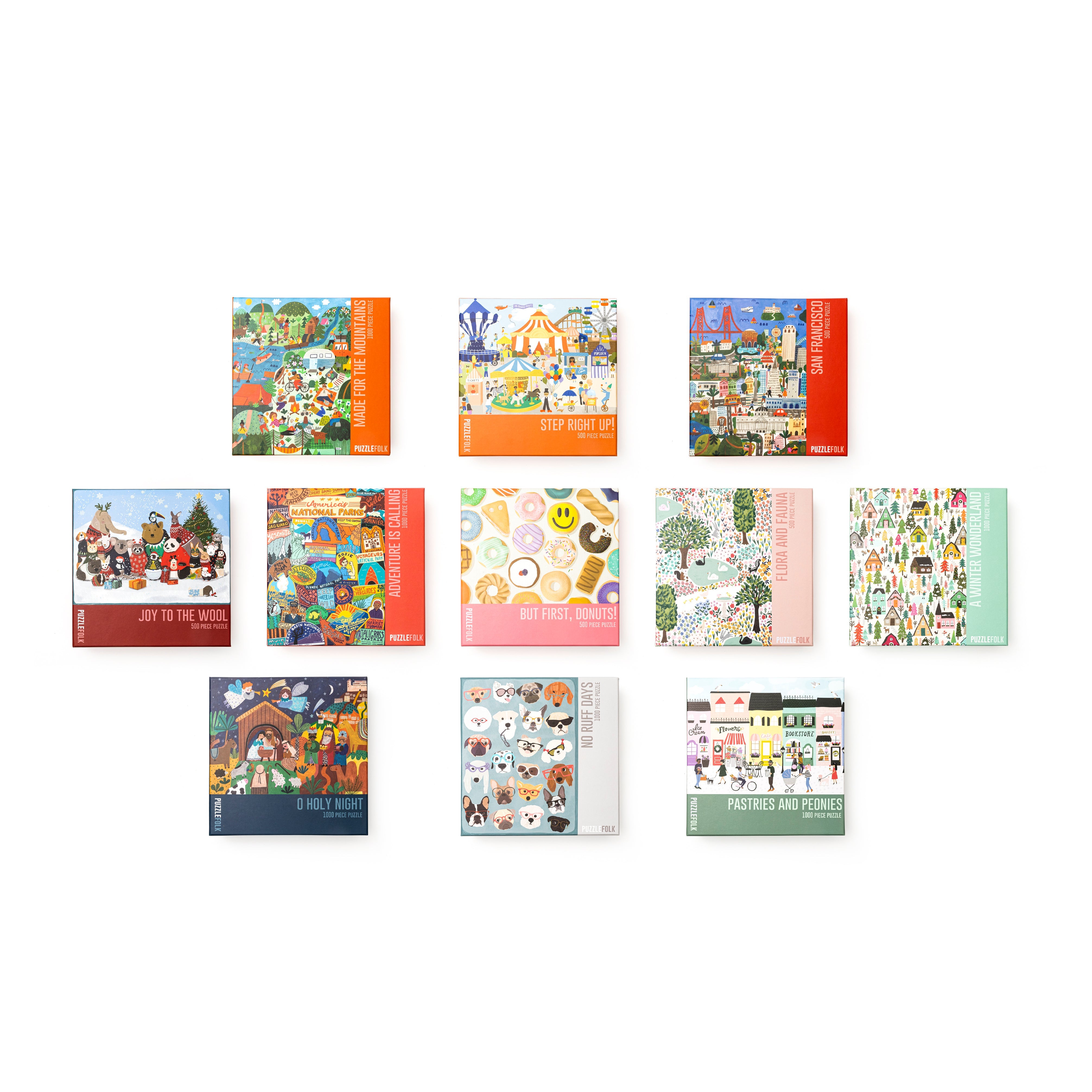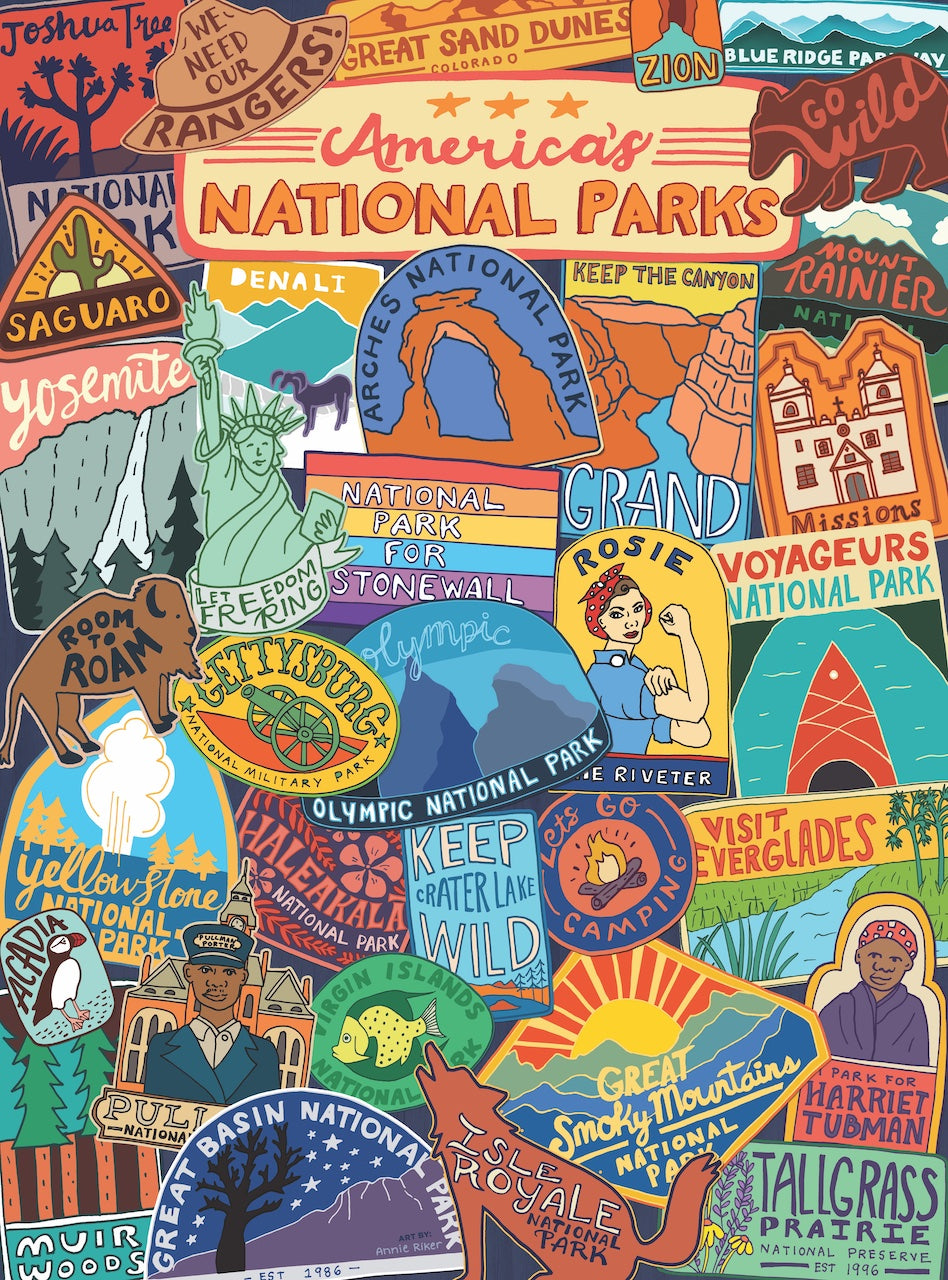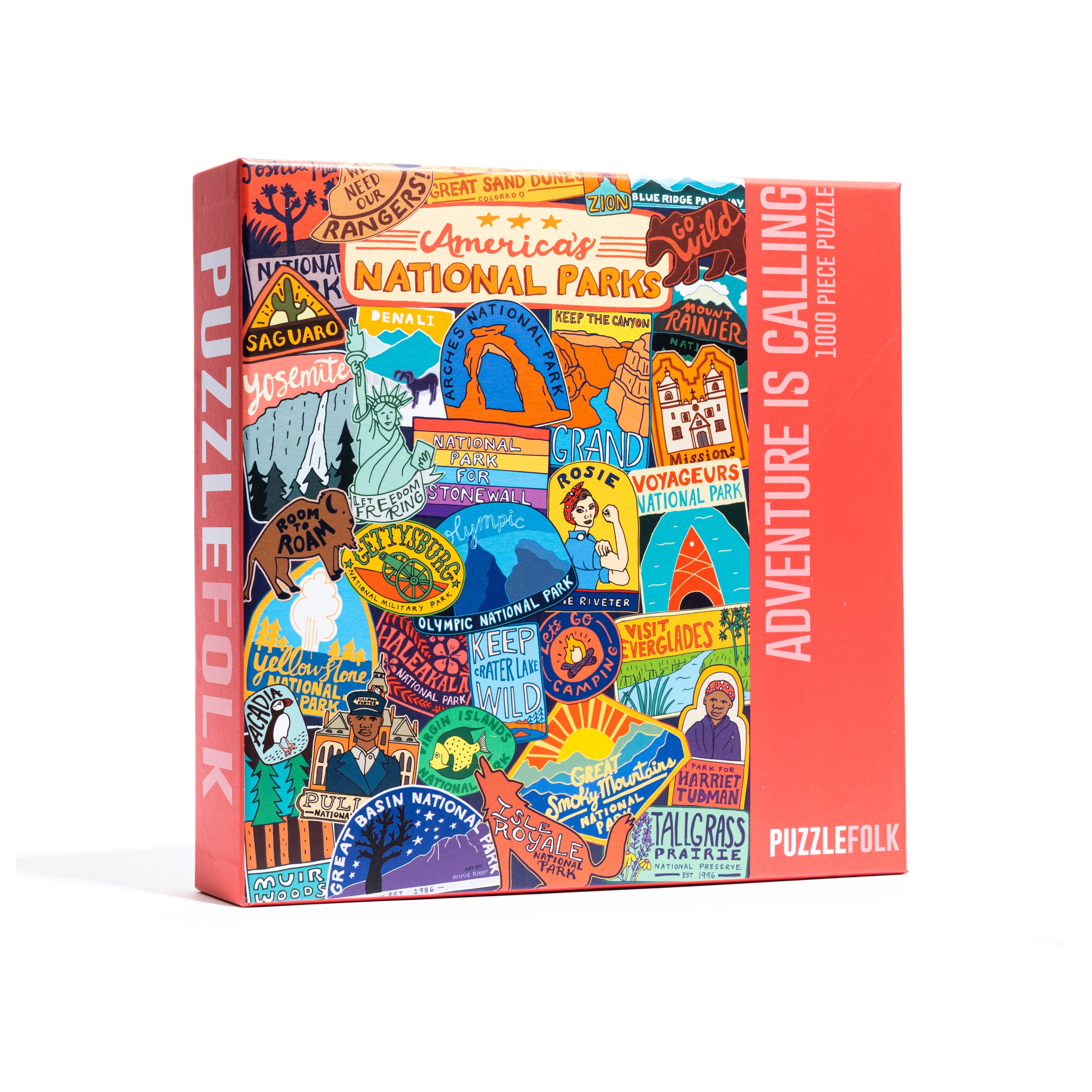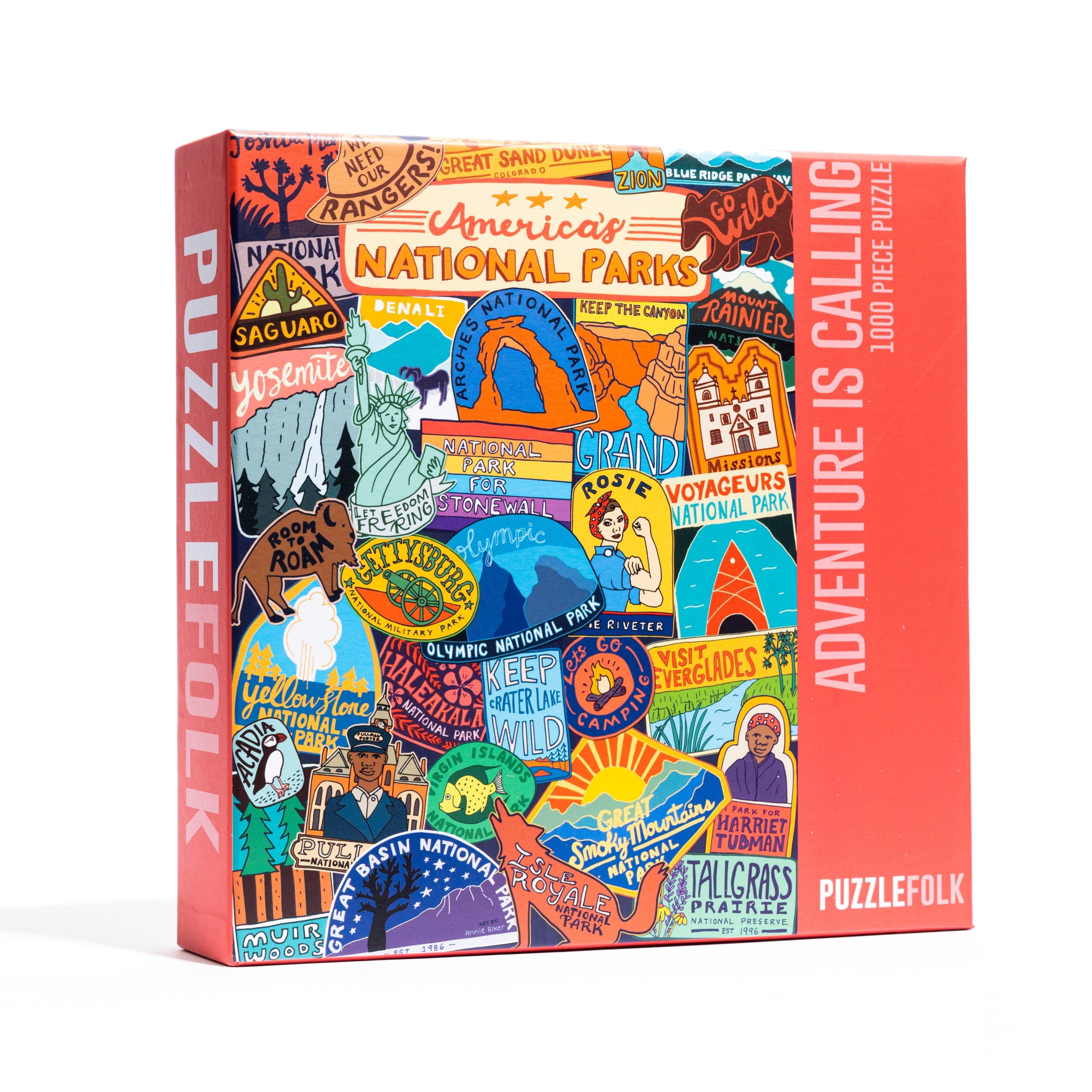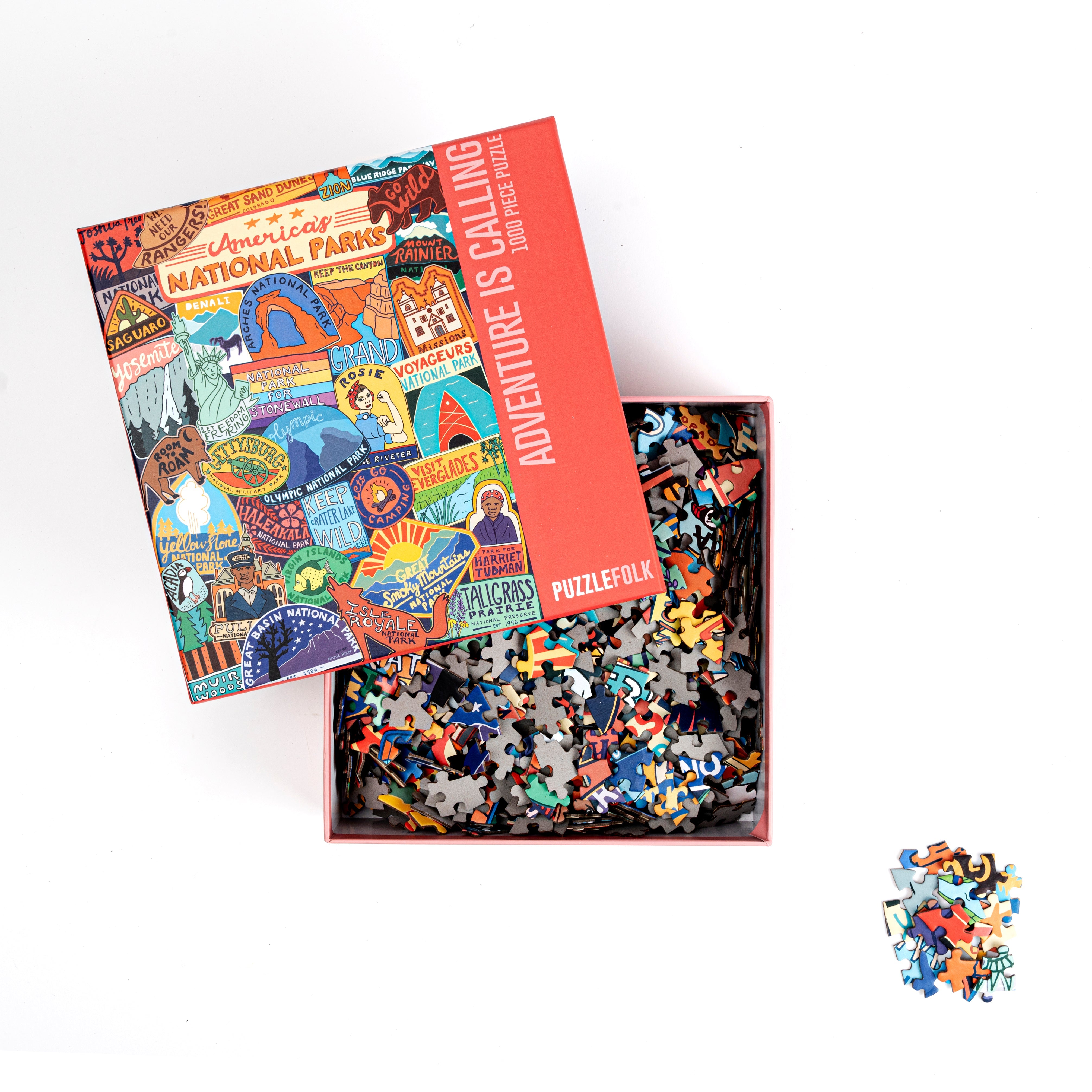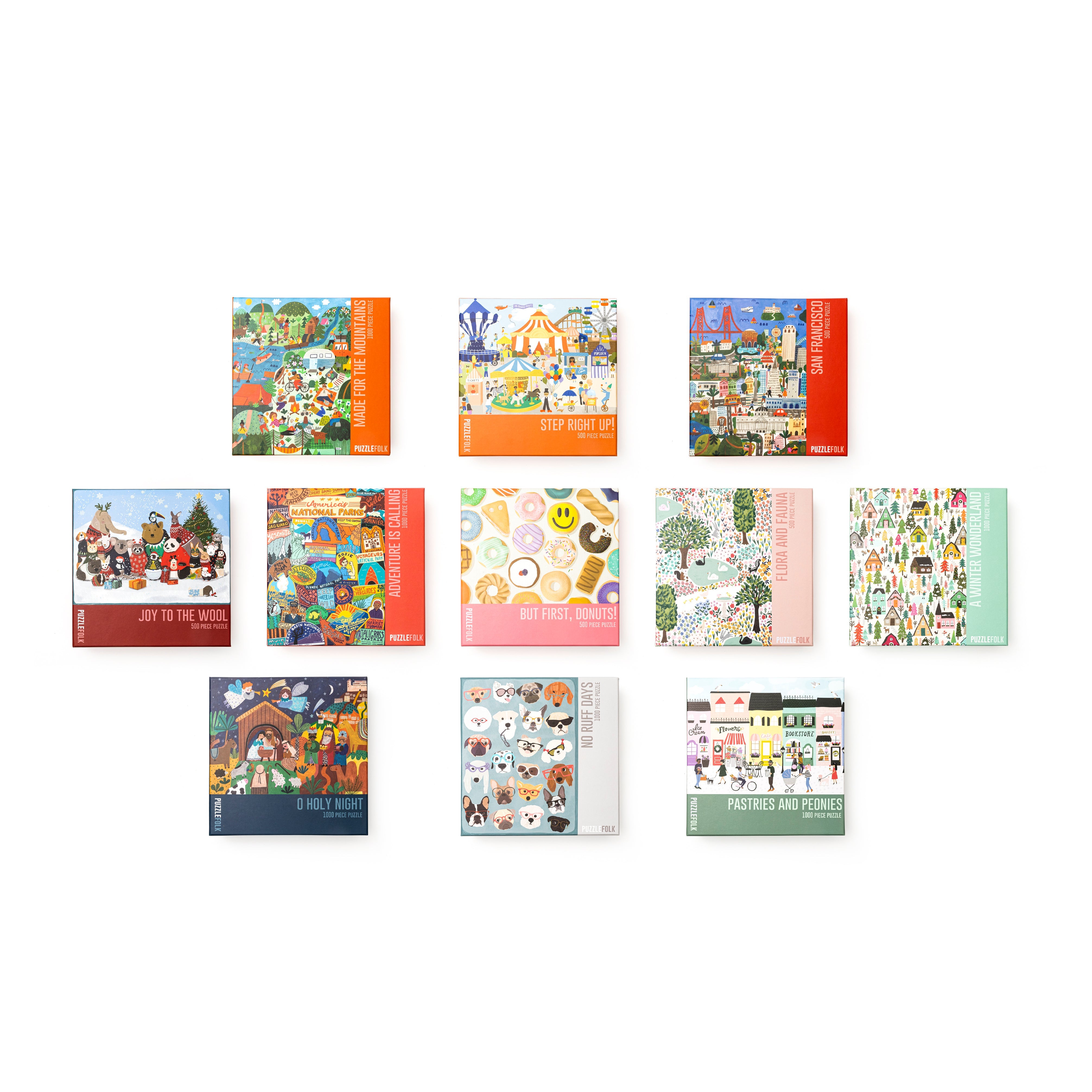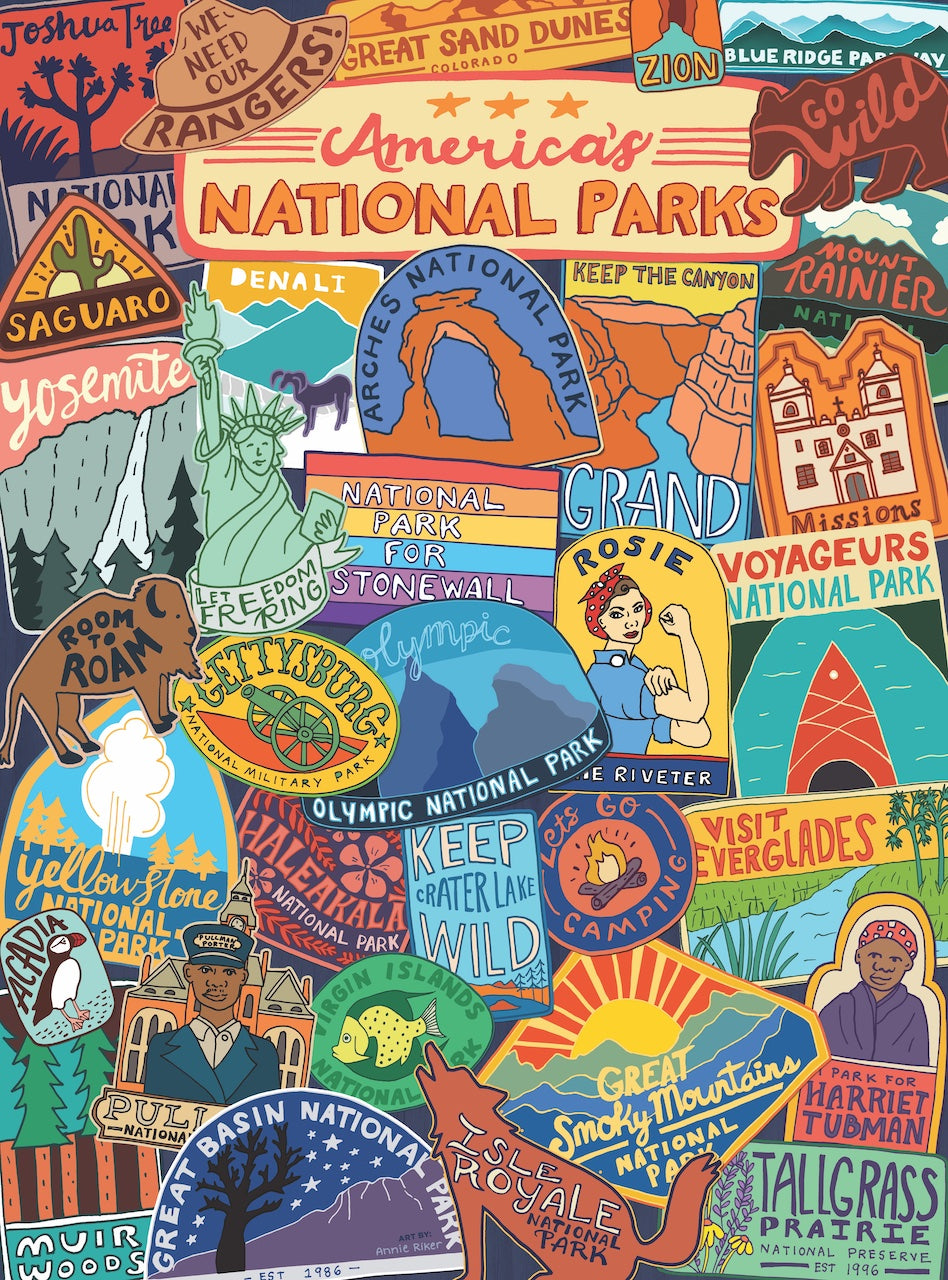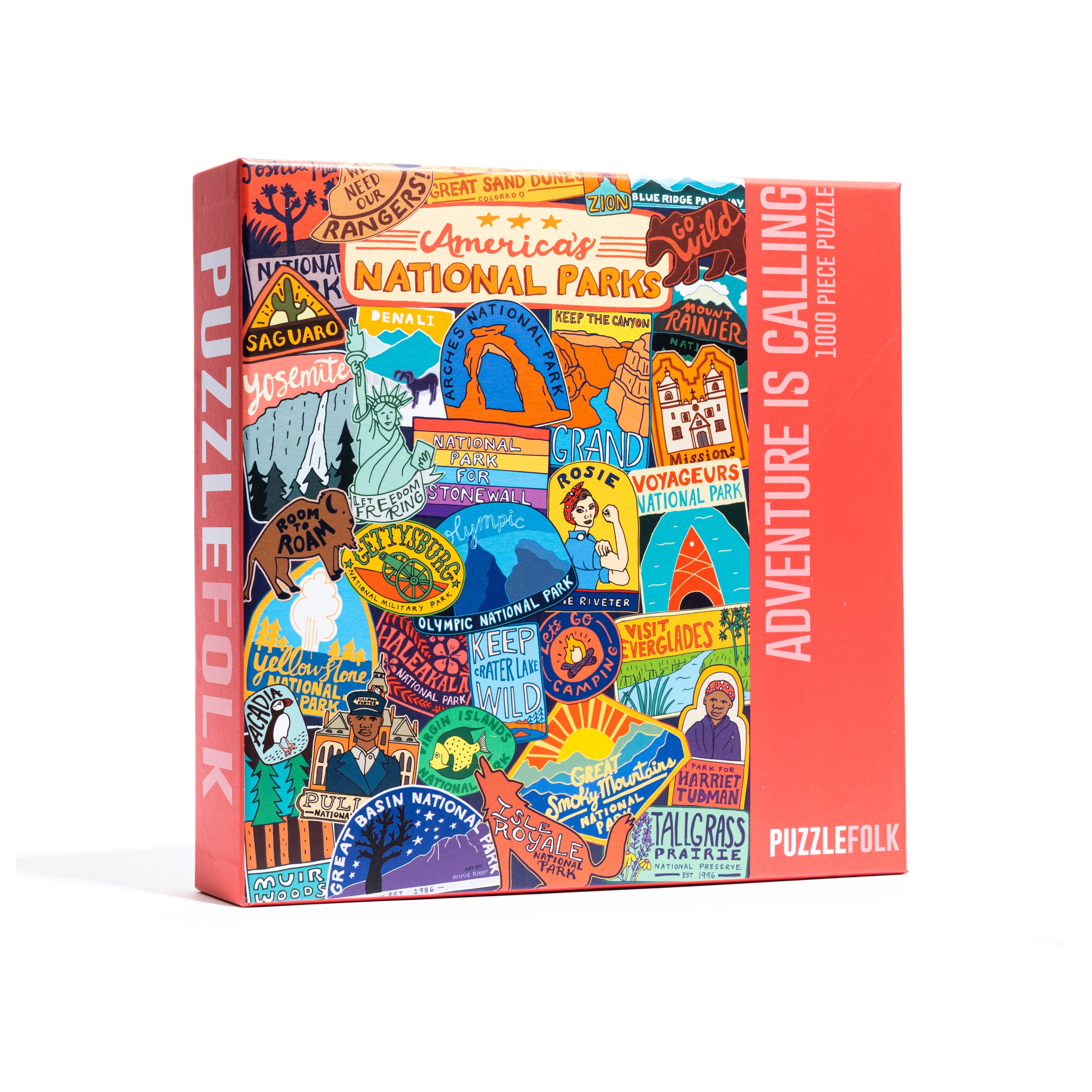 Adventure is Calling
A puzzle all about America's National Parks! This puzzle includes stickers that represent parks found all across the nation! With the bright colors and unique composition, this puzzle is definitely a good time!
1000 piece puzzle
Finished puzzle dimensions - 20" x 27"
Box dimensions - 9" x 9" x 2"
Includes 8x10 colored poster of puzzle
Artist: Annie Riker