Top Thrift and Antique Shops in Salt Lake City, Utah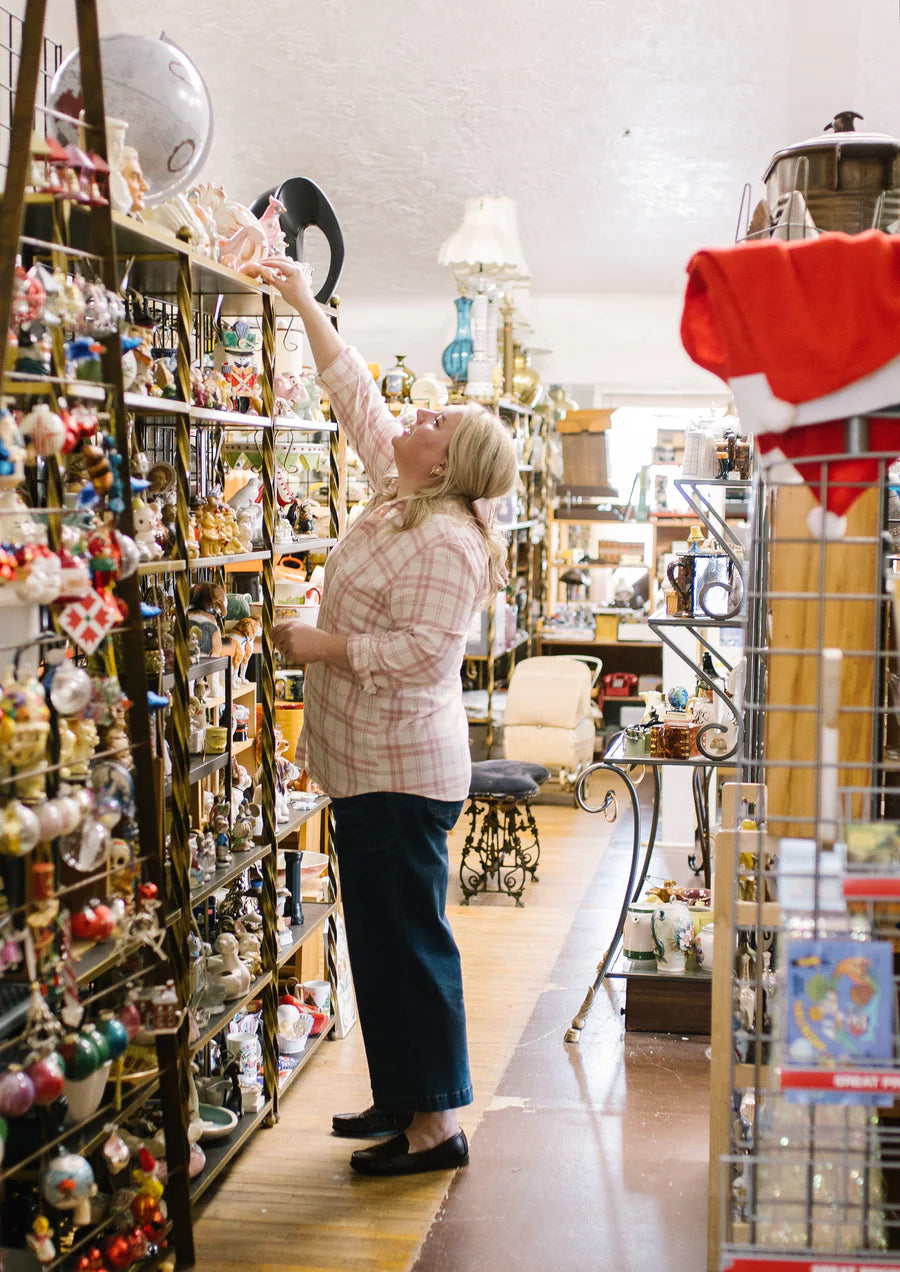 We are in a consumer industry where everyone wants what's new and trending. We toss out clothing and furniture that's not very old because we're "bored with it" or our "style has changed." Sometimes, these are totally valid reasons, but sometimes, I think we're just making up excuses to buy whatever's new and shiny. We feel pressure to follow trends and keep up with the Joneses. We fill our homes with objects that have no history, meaning, sentimental value, or function, and it can all feel kind of sterile or overwhelming. Why I Love Buying Secondhand
I grew up with a mom who was all about buying antiques from second-hand stores, at consignment shops, or in the most random of places. My mom and grandma would often spend time together hunting for treasures, and it always bonded them. I remember they would bring home artwork, amazing pieces of furniture, rugs, etc. Every year, my mom would have her art dealer bring a huge truckload of amazing pieces to her house. Neighbors and family from far and wide would all come to get amazing pieces of art for a great deal! Maybe I should host one. 
I think that growing up around so many of my mom's treasures instilled a love for them in me as well. I love finding a piece of furniture that's beautiful, charming, and built to last. I love all the history it represents. I imagine the excitement the original owner must have felt when they purchased it or even had it made. I wonder where they displayed it in their home and how they used it. I think of all the special moments it must have witnessed. If only these things could talk!
Shopping secondhand is usually much more affordable than buying new, and you end up with better quality products. Furniture used to be handmade with so much care and skill. There was an attention to detail that you don't see today. Now, things are made by machines in factories, with the cheapest materials available. Overall, thrifting is good for the planet and good for your budget. ONE AMAZING PIECE CAN CHANGE AN ENTIRE ROOM. I could talk for hours about all the cool things I've found in secondhand stores. Once you get the bug, you know what I mean. I think it's bizarre that there is a stigma around it. There isn't much that soap and water can't fix.
Top Antique Shops 
If you're on the lookout for a grand adventure filled with antique wonders and unforgettable finds, you've got to check out these hotspots in Utah. I recently went on a quest to discover the best shops in Utah, and boy, was I in for a treat! Check out this list for some of Utah's most enchanting antique destinations.
Holy cow, folks! We stepped into Anthony's Antiques and Fine Art, and let's just say it was like walking into a world of sheer opulence. Now, it may not always align with the budget, but trust me when I say this place is a must-visit. It's the best of the best in the West, and I was absolutely blown away.
Ever wondered why your mom kept this place a secret? I did! It's almost like a museum with its breathtaking beauty. On a scale from one to ten, I'd rate it a solid 10/10. I couldn't resist splurging on the coolest chandelier, and that's saying something!
Right next door to Anthony's lies a hidden gem—Thomson & Burrows. In the good ol' days, Salt Lake City used to be home to a ton of antique shops along 300 South, but now, these two are the last ones standing. Thomson & Burrows specializes in lighting. Plus, it's reasonably priced, and the owner is basically the cutest man on earth. You can't miss it!
If there's one antique store I'd happily revisit in Utah, it's Euro Antiques. I bought so many good things. I spent the same amount here as I did at Anthony's, but check out our haul: 10 dining room chairs, a headboard, a mirror, a marble-topped vanity, two small needlepoint stools, a brass chandelier (and guess what, a similar one at Anthony's was priced at $2,600), and a unique brass outliner.
It was like going on a treasure hunt. From furniture to a gazillion books, vanities, tables, chairs, and funky stuff, you name it—they've got it. I'm already itching to go back; that's how cool this place is!
This place is still on my list. I am stoked to check it out. It's like the Park City version of Home Again in SLC—a high-quality consignment shop. I'm super curious to see what hidden treasures await us there.
Top Thrift Shops
Thrift stores like Deseret Industries, Savers, Goodwill
My real dream is to go antiquing along the East Coast or over in Europe. I cannot wait for MAY!!! I'll be going to Europe with my mom and sisters. We are going to Amsterdam, Belgium and France. (UPDATE: Read about trip here.)  I plan on keeping my eyes peeled for those perfect pieces. One thing I really want to incorporate into our new home is windows and doors that are older and can be built into the home to give it that rustic feel. I'm going for a "charming and cozy English cottage." My heritage is 98% English, and it's no wonder I feel drawn to that vibe so much.
I hope you enjoy visiting these shops with me when I share them in my stories. Should I do more thrifting in stories? What do you think? Also, tell me where you like to go thrifting in your state. I want to do more antiquing when I travel. I really wanna go thrifting in the South and the Northeast, so send me your recommendations!!! Maybe one day we can go together!?
xoxo, Abi