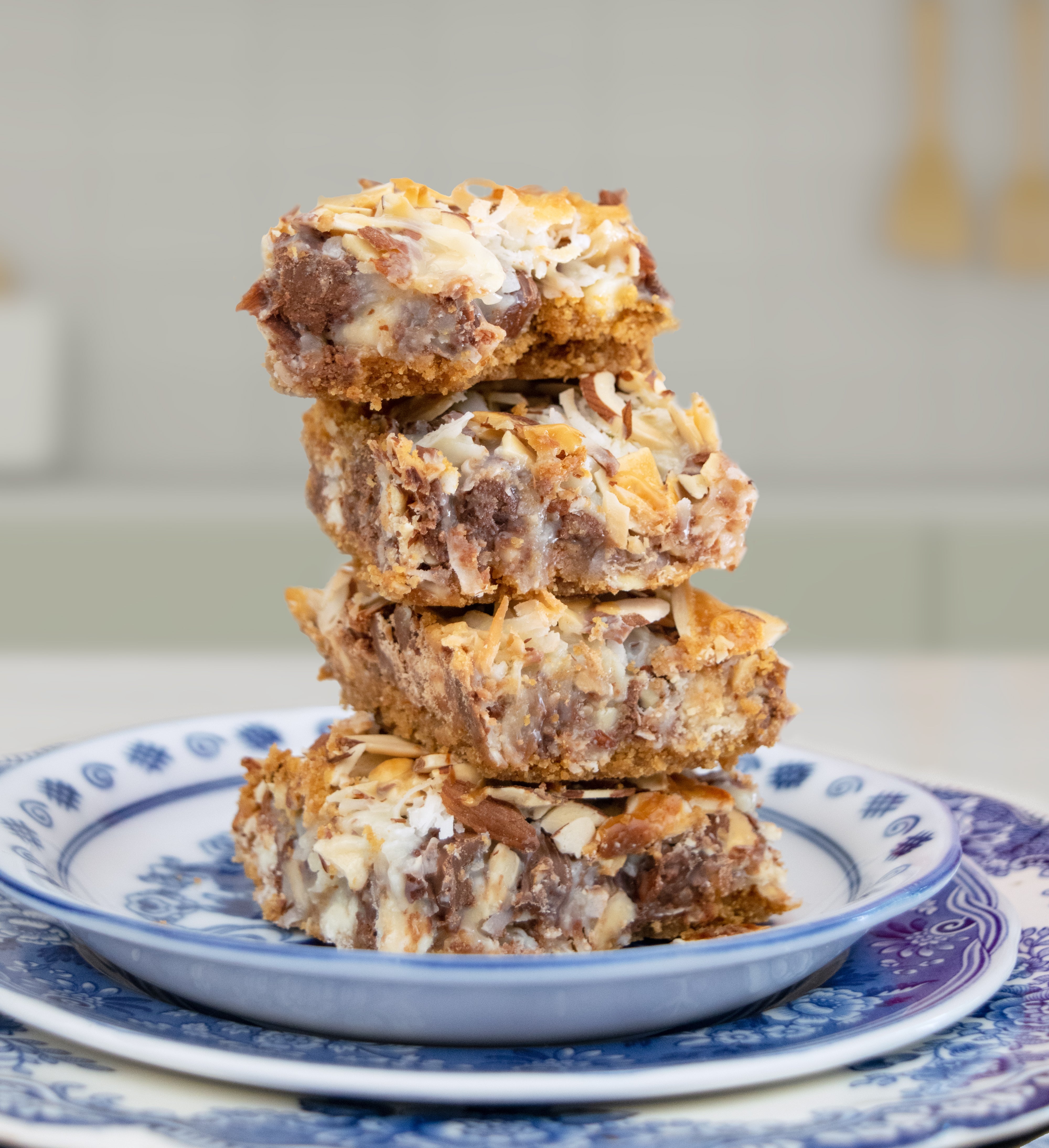 The second edition of Cook Book for Jane is finally here! I couldn't be more excited to share this piece of my family with you. I thought I'd celebrate by sharing one of the recipes on the blog. 
I leaned over and asked my friend Shelly which recipe I should share and she immediately said, "HELLO DOLLIES!" Since Shelly has helped with the cookbook so much, she's been able to try almost all the recipes. The minute she tried the Hello Dollies she told me we couldn't be friends anymore because I'd been withholding this recipe from her for the last 18 years! She went straight home, made some for her family, and has made them multiple times since. 
These are so dang easy. It takes little to no time and little to no prep. The only dish you'll dirty is the pan they bake in, so there's minimal clean up, too. This is the recipe my mom makes for almost every event. The coconut, chocolate, white chocolate graham crust, almond and sweetened condensed milk are the combo we all need in our lives. I hope you enjoy them as much as we do!
Purchase Cook Book for Jane here and use code BLOG20 to get 20% off! 
[[ recipeID=recipe-9l7y8sezu, title=Hello Dollies ]]