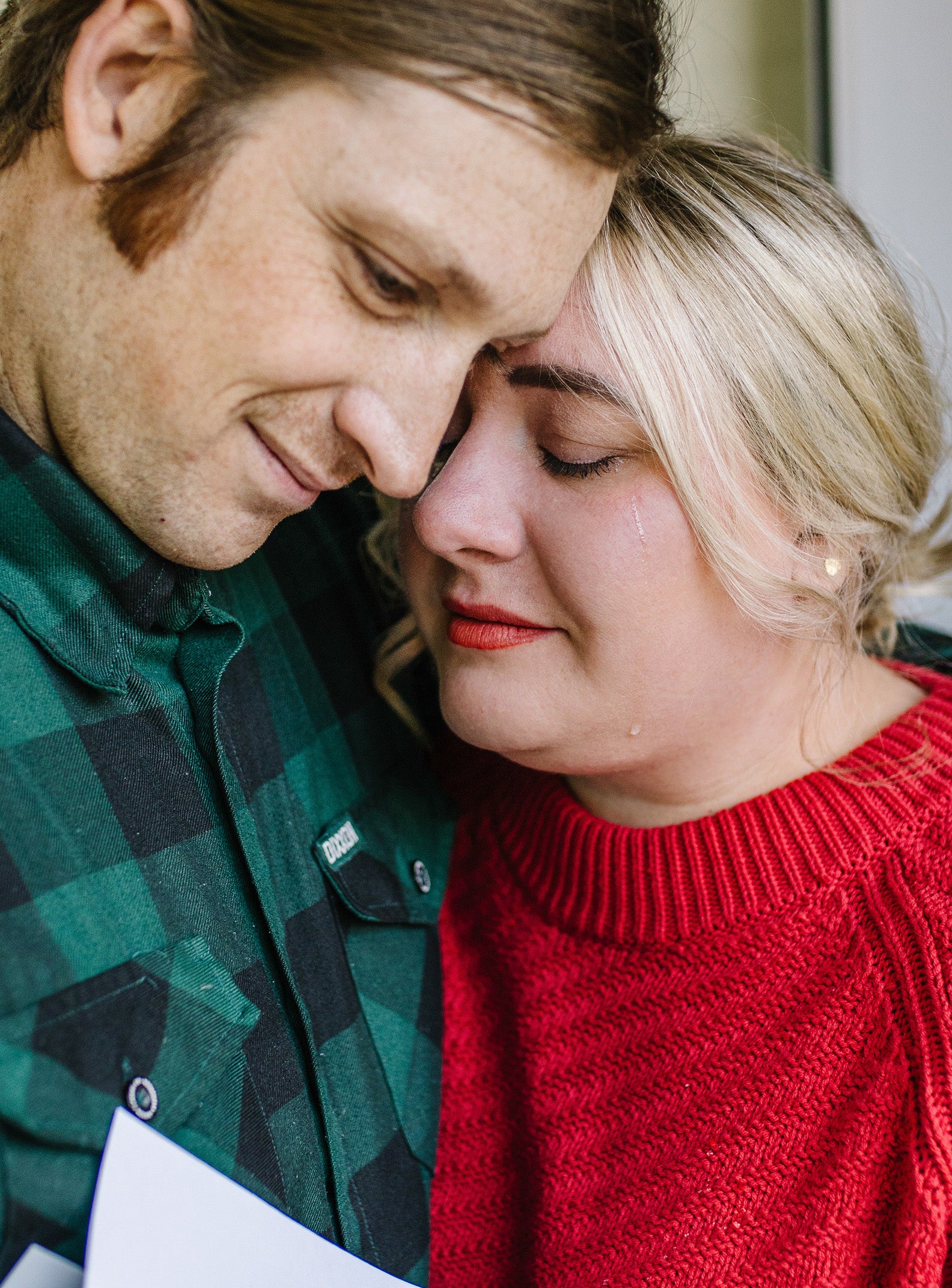 Our Story
Several years ago, when Ammon and I were new parents, we made $17,000 the entire year. We weren't living paycheck to paycheck, we were living credit card minimum to credit card minimum.
On Christmas Eve, we got a knock on our front door and opened it to find an envelope with $250 cash inside. Both Ammon and I dropped to the ground and wept. We were so grateful and felt that someone "upstairs" was looking out for us, because we hadn't let on to our families or friends that we needed help; we had been extremely private about our financial situation. That night, our hearts changed forever. We realized how profoundly others' generosity, with no expectation for accolade or payback, can really reach. It made all the difference for us that Christmas, and it has colored our worldview every day since.
Paying It Forward
It was also that $250 that sparked the idea to do a Giving Tuesday fundraiser in 2021. I wanted to help. I wanted to do something that would actually make a difference in people's lives at Christmas. I wanted to give the gift of hope. So, not knowing what would happen, I asked you all to consider donating what you could to real people in our community who otherwise wouldn't be able to afford Christmas gifts this year. 
And then, my team and I received hundreds of DMs, emails, and nominations with stories from concerned neighbors and loved ones. 
Over the next week, we carefully combed through each story and prayed we would be able to help. As we shared some of their stories with you, the donations kept pouring in – payments as little as 5¢, all the way to $1,000.
We raised nearly $50,000 in one week with your donations. I still can't believe it! We split the donations evenly and paid out every penny to about 160 nominees via check. With each payment we mailed out, we felt a deeper and deeper sense of connection and gratitude for you and for this space where we can each bring our own portion of goodness to create great influence.
How it works
This year, we've streamlined the donation and nomination process, and the nominees will receive electronic payments from our new nonprofit AyresForce. (Which also makes your donation tax deductible!)
Donations and nominations can be made starting today, November 29th, through December 5th 11:59pm. Please submit no more than five nominations. It's okay to nominate yourself.
Visit our Giving Tuesday page here to make donations or nominations.
On December 6th, my team and I will process the nominations and distribute as many donations as possible, with each recipient getting $250. This amount is inspired by that anonymous $250 that changed our lives.