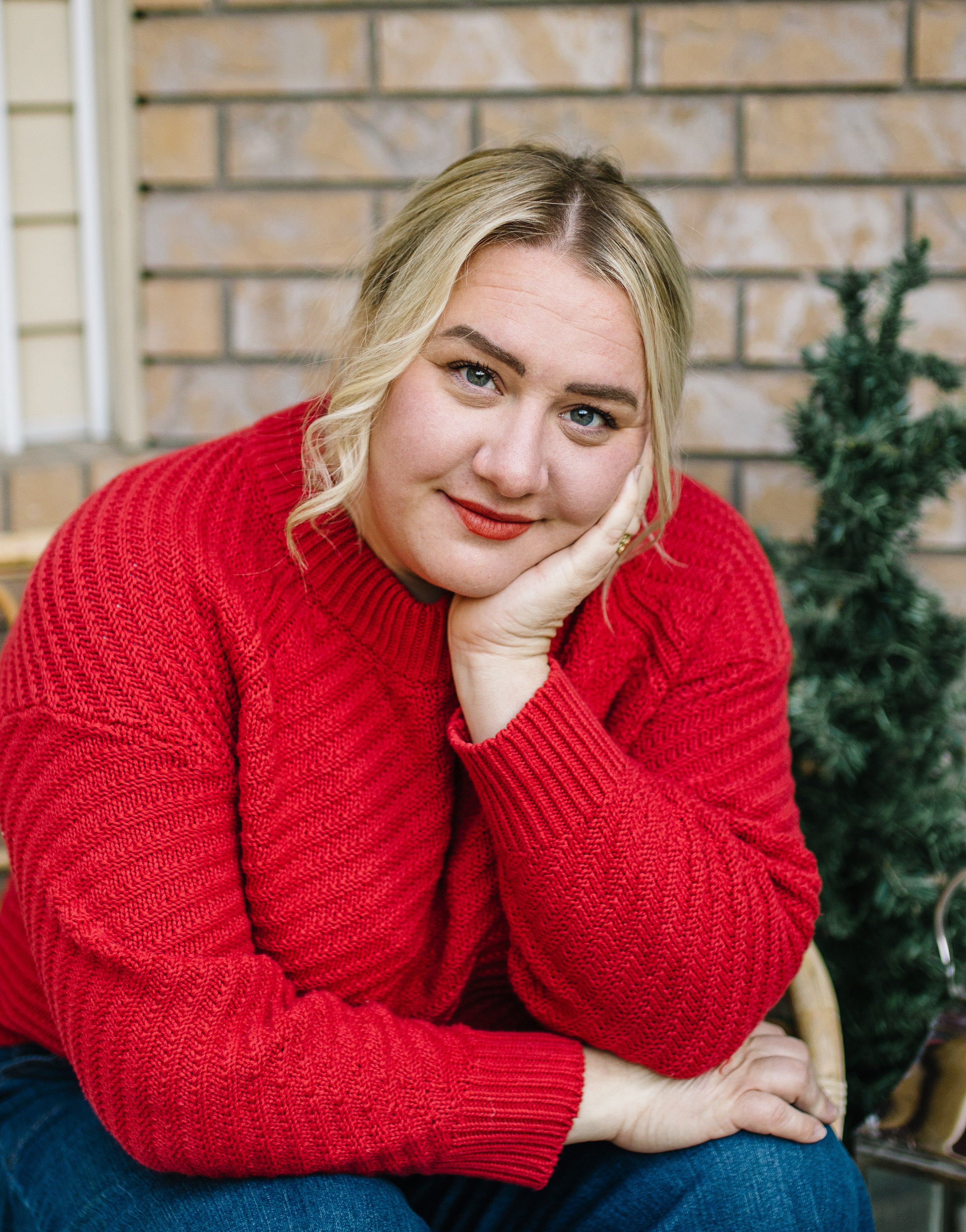 A Community of Helpers
Ten years ago, an unknown angel gifted Ammon and me an envelope of $250 for Christmas. It was such a blessing during a time of need for us, and the kindness of that (or those) individual(s) has stayed with us for years. Their charity inspired us to find a way to help other families in need.
We decided to start Ayres Force, a non-profit program for this community where we accept donations for families in need, then gift every penny of the money raised to individuals nominated by you. Last year we raised nearly $50,000 and helped over 160 families. This year, I'd love for us to help even more!
Great things are accomplished through small and simple steps. No donation is too small or insignificant. Together, we can change lives, pennies at a time. Details below.
Donate to a Family In Need
We're accepting donations thru December 5th.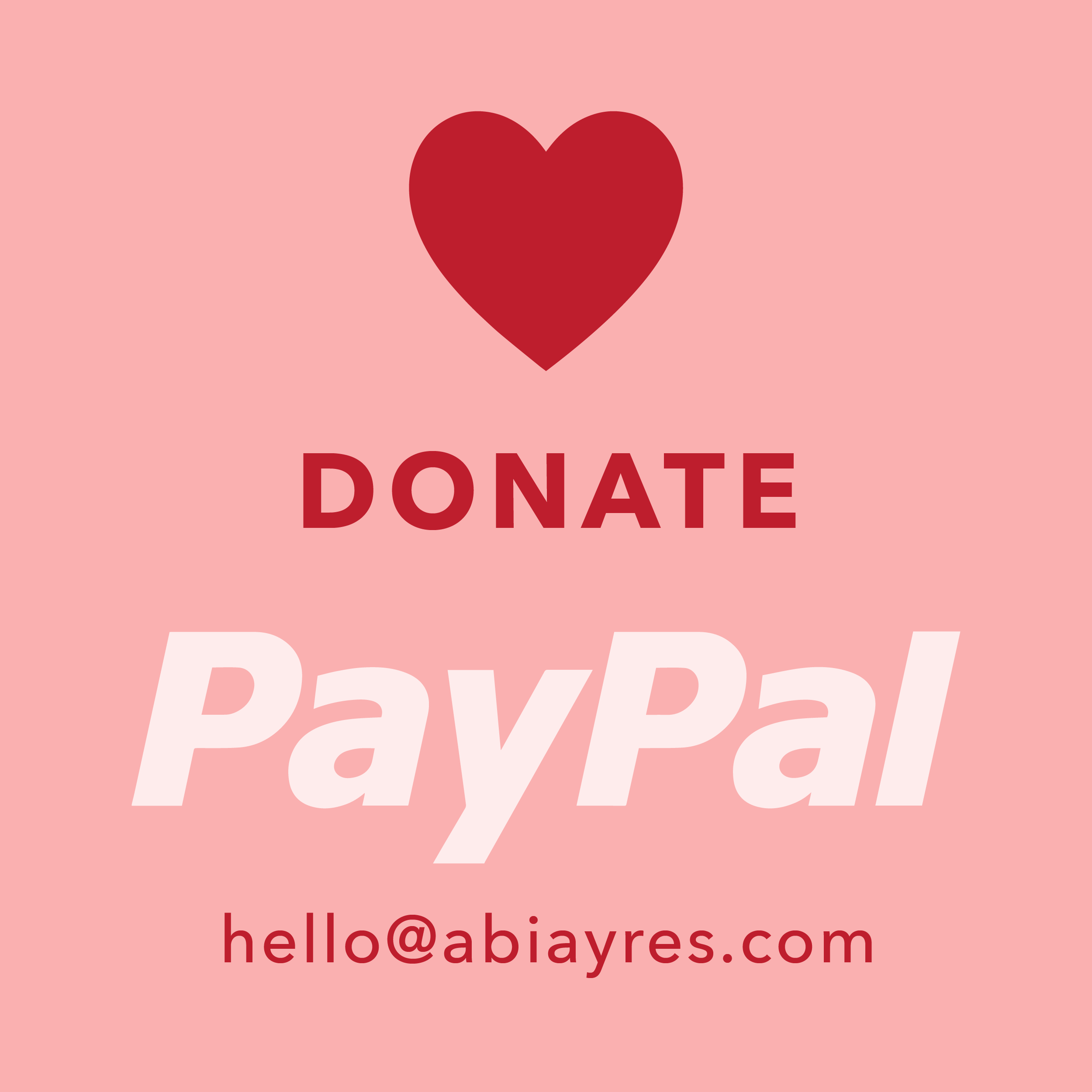 A Few Stories from Last Year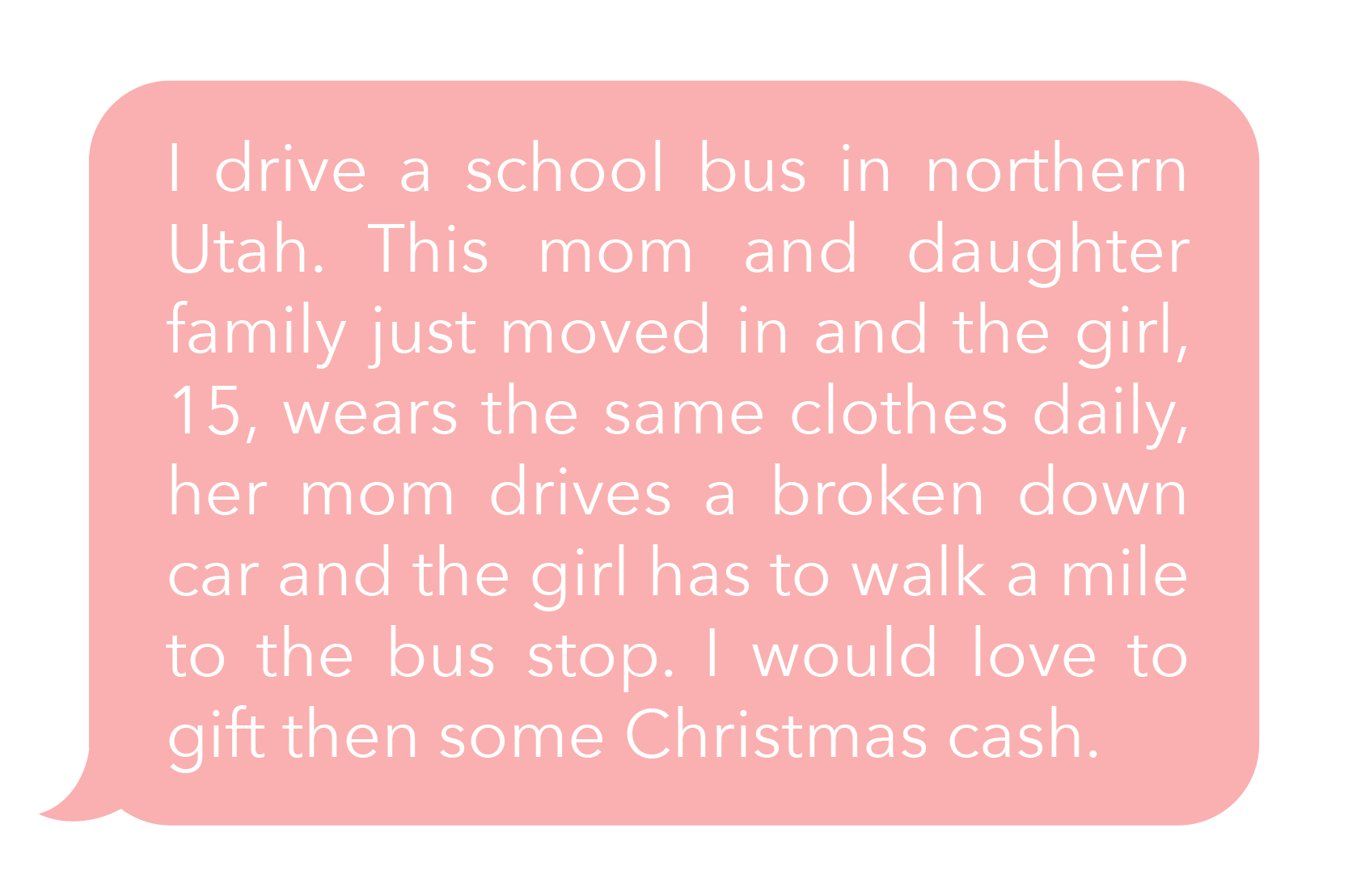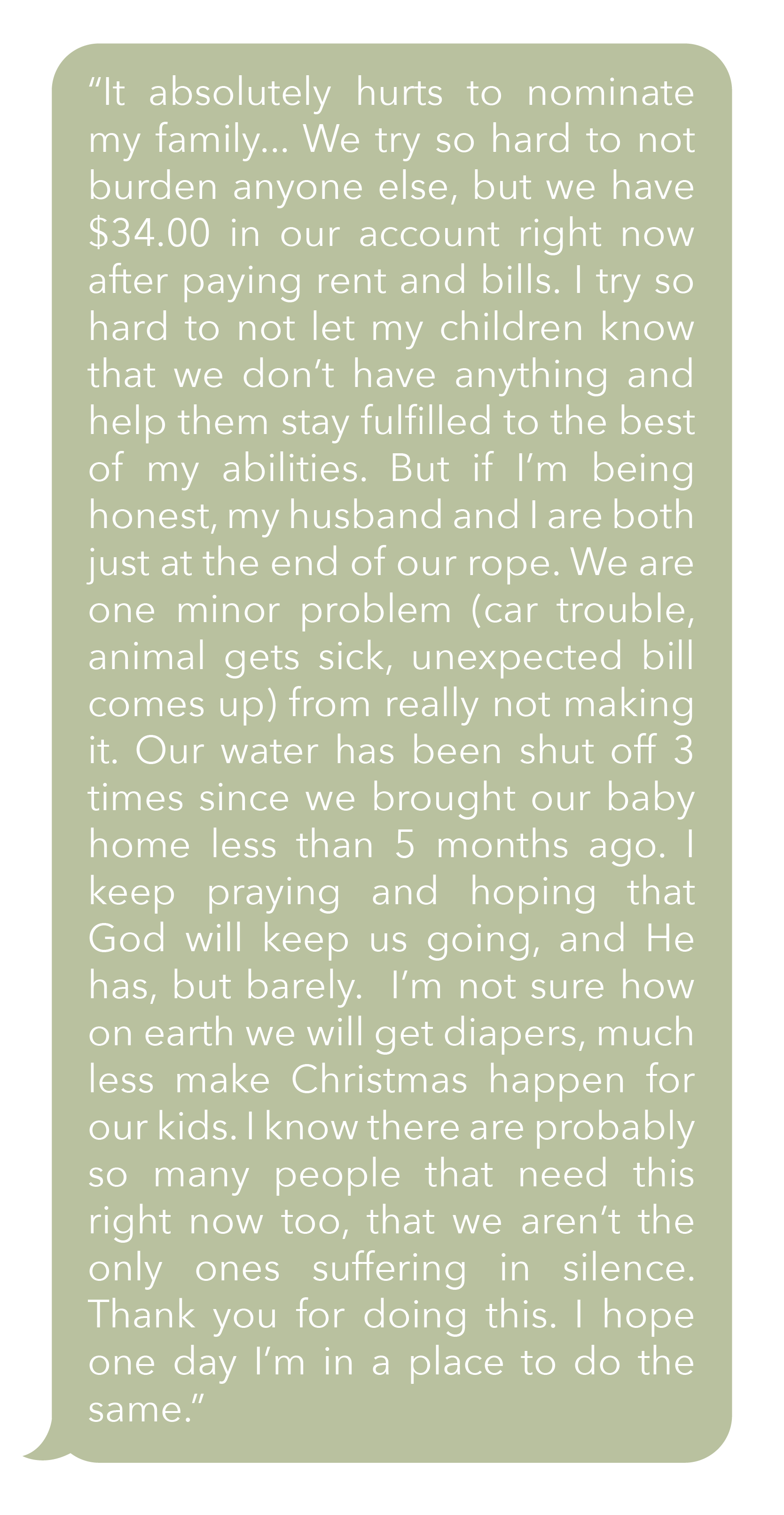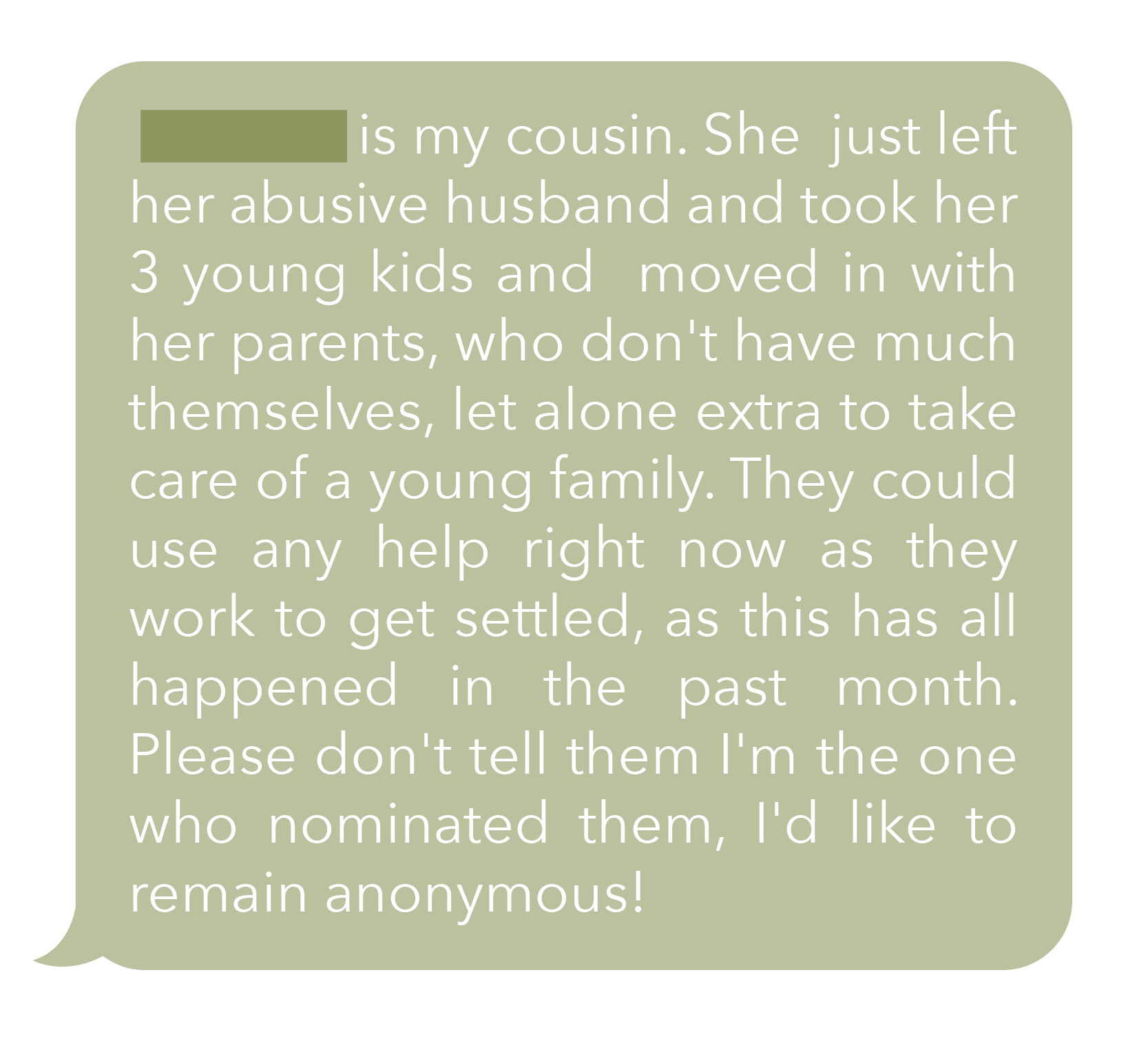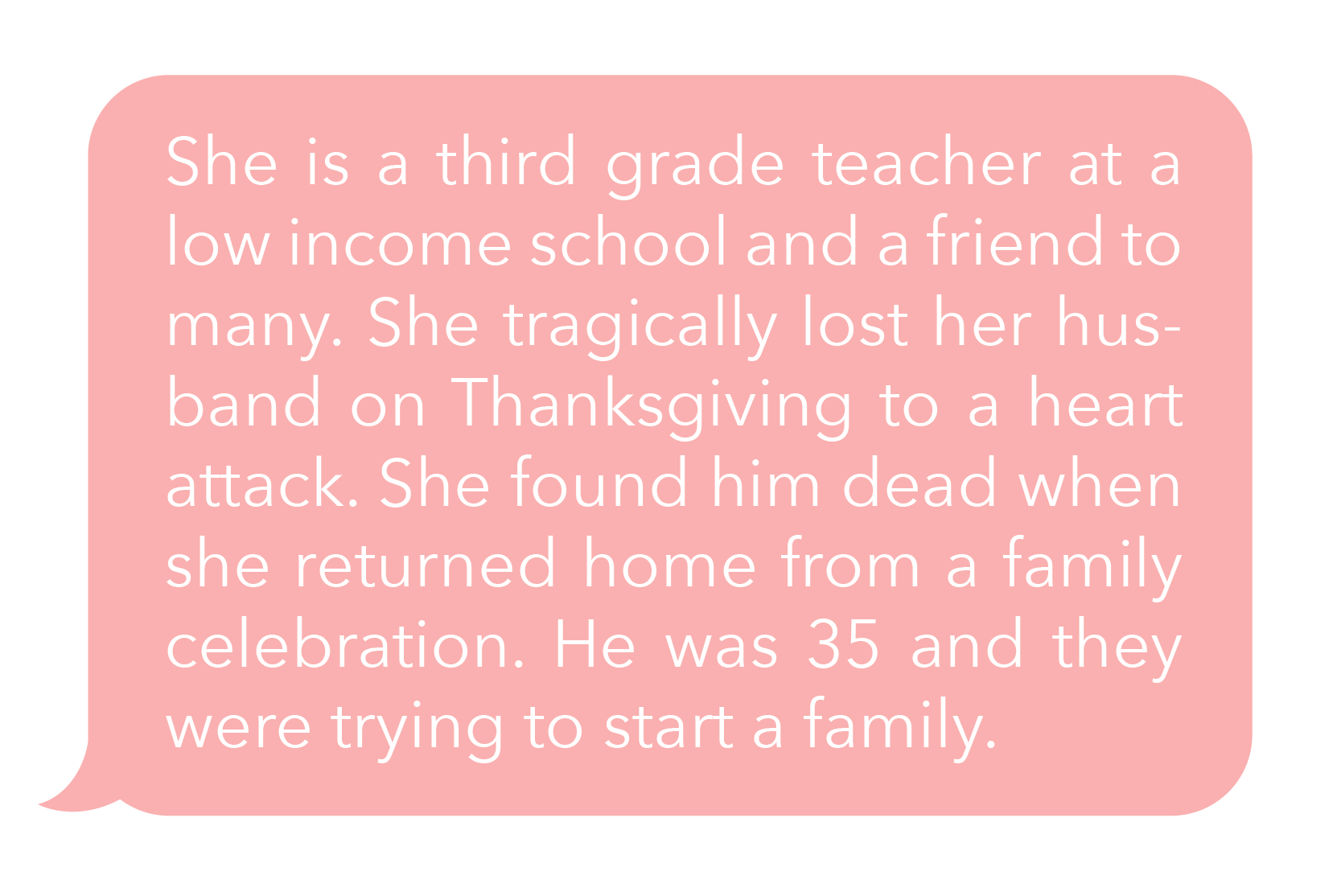 What Happens Next?
On December 6th, our team will vet and select as many families as we can. The number of families we can help will depend on how much money is raised. Once vetting is complete, we will start sending the money to the recipients immedietly. The process may take up to a week.