Valentine's Day Guess Who Questions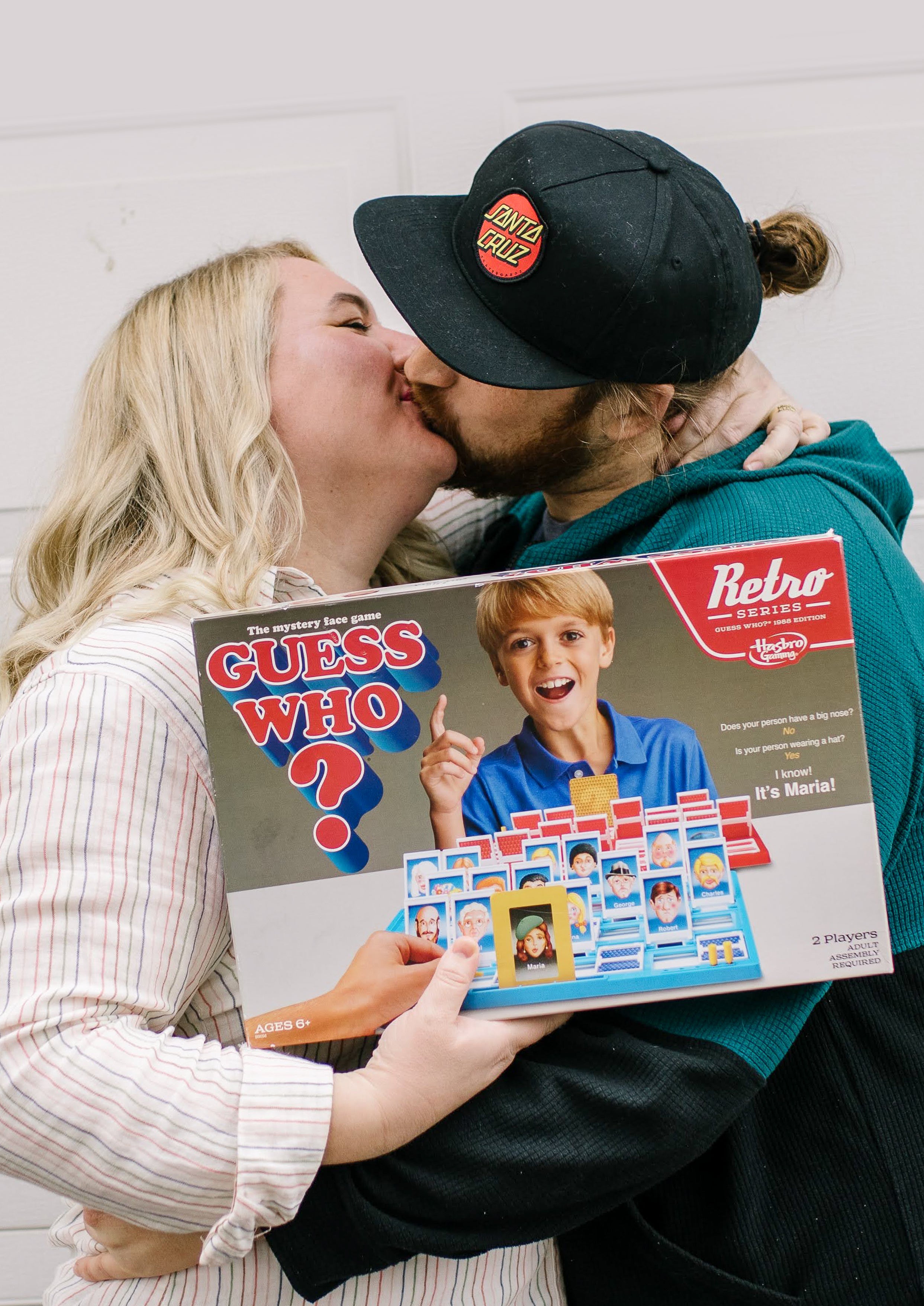 If you've been here a while, you've seen the way Ammon and I play Guess Who. If you haven't seen it, watch this. Trust me - the way we play is WAY more fun than the original rules. Once you've tried it, you won't want to play any other way! It's just too funny! 
Last year, we came up with a list of questions for those of you who wanted to play, but weren't sure where to start. It'll help get your creative juices flowing so you can come up with even more hilarious questions! It's also helpful if you plan to introduce this way of playing to someone else. 
Since this game is most fun to play with Ammon, I thought a list of Valentine's themed questions would be so fun! Download it free here. If you play, tag me in your stories so I can see. I love laughing at all the questions you come up with! You can also download our original list here.
The retro version of the game is my favorite, but they don't sell it anymore. This version is a close second for us. The characters look just like people you know in real life. Enjoy, and happy Valentine's Day! 
Love,
Abi