Tortilla Familia – June Recipes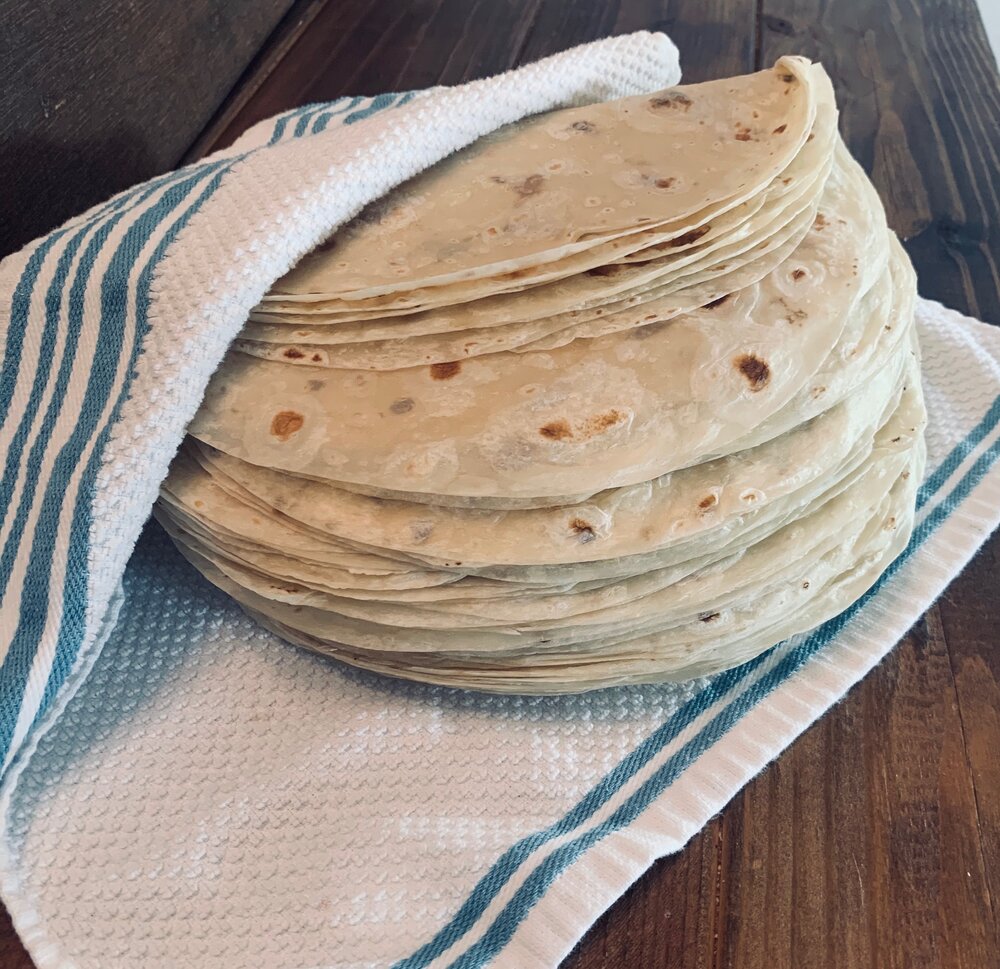 Tortillas are life. Tortilla Familia literally has a subscription that delivers fresh homemade tortillas to your door each month. Not only are they the best tasting, they are legit from Mexico! I've been getting endless questions about who Tortilla Familia is and why are they so amazing. Here is all the information you need to know about these authentic amazing tortillas
About Lamar and Chelsea Innes:
We live in Southern Arizona; we went the traditional way of getting a degree and finding a job. That job sent us to Douglas Arizona a tiny town on the border. We wouldn't have started this business if we never moved there. The tortilla factory is in Agua Prieta, Sonora Mexico right on the other side of the border.
The factory delivers the tortillas to us at our home twice a week and the tortillas are made the day before and morning of delivery, so we can have the freshest tortillas to send out. We have shipped over 11,000 authentic packaged tortillas to every state in the United States. The best part about Tortilla Familia is that we are the only tortilla company to import tortillas from Mexico and ship them throughout the United States.
Discount:
Tortilla Familia created a discount code "ABIAYRES" that will save you 10% on any item on your purchase from the website. This discount code can also be coupled with a subscription at 10% off. So, you will save 20% on your first order when you setup your subscription. After that the subscription will be 10% off for the life of the subscription.
Instructions to keeping them fresh and delicious:
1. Try a tortilla right from the bag. Once you get your tortillas you want to separate all the tortillas one at a time and put them into a gallon size freezer bag.
2. You then can freeze ones you won't eat in the next month and put the other ones in the fridge. When you are ready to pull tortillas out of the freezer, you can defrost them in the fridge or on the counter.
3. When you're ready to warm up the tortillas for a mean you can warm them up on a skillet/pan or even in the microwave if you're in a hurry.
Jane's Enchiladas Recipe:
6 Chicken breast halves
1 T. Garlic Minced
2 t Cumin
2 t Chili Powder
1 Can cream of chicken soup
¼ c. Sour cream
1 Can chopped green chilis
1 t Chili powder
1 t. Salt
½ t. Pepper
2 c. Cheddar cheese (grated)
10 – 12 Flour or Corn Tortillas
1 can Refried beans (16 oz.)
1 Can red or green enchilada sauce (24 oz.)
3 c. Monterey Jack cheese