What I'm Drinking This Summer - Top 3 Mocktails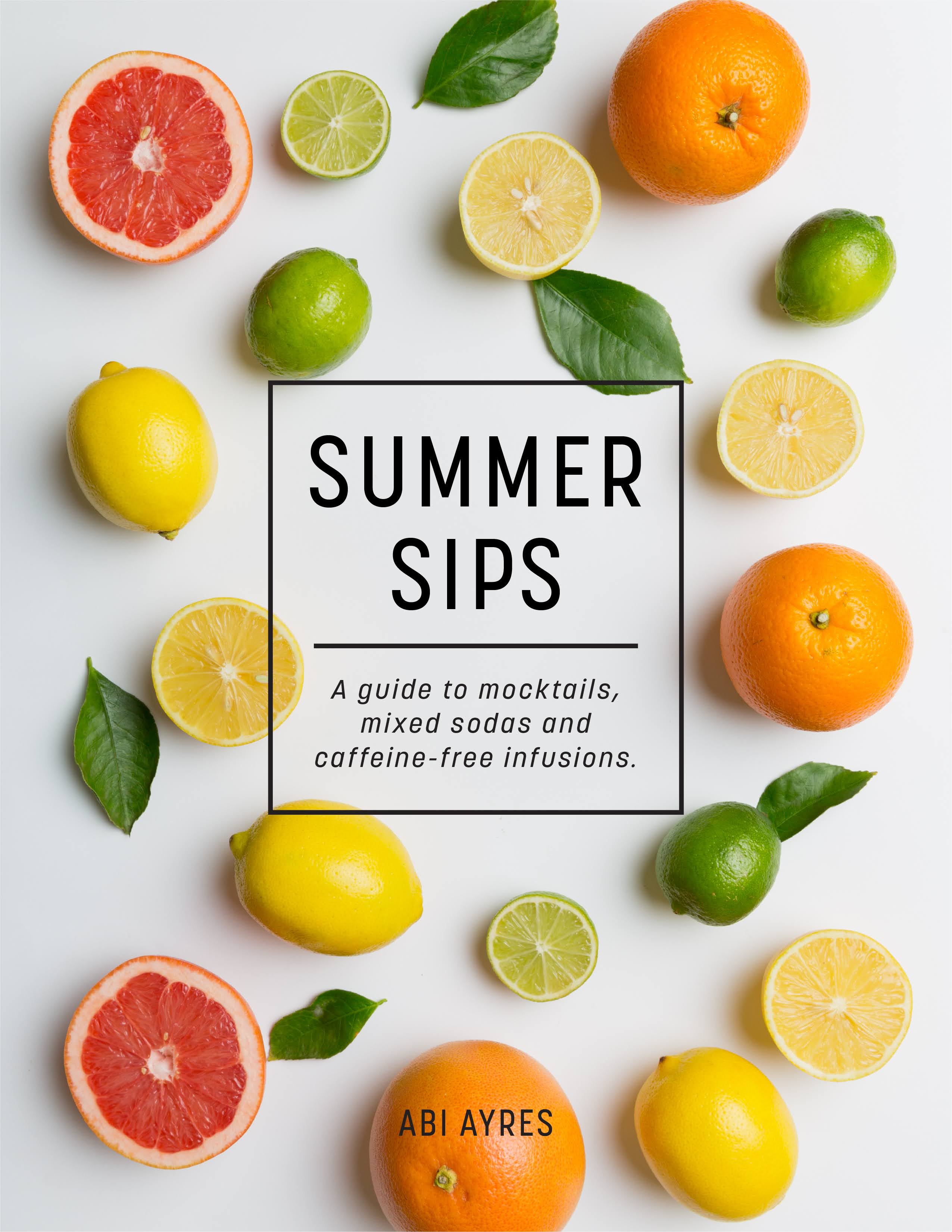 When I was 13, I walked into my first Weight Watchers meeting with my mom. I apprehensively sat down, having no clue what to expect. An older woman with the "Karen cut" (this was circa 1999) jumped up with the mic and started working the crowd. I vividly remember everyone sheepishly looking around, wondering what in the living hell we were all doing there. The very first thing this woman said was, "Don't drink your calories, ladies!" I leaned over and asked my mom what she meant by that (I didn't even know what a calorie was). I immediately wanted to do exactly what she said not to do. "Don't drink your calories, ladies," is the only thing I remember from my Weight Watchers meetings.
Maybe that experience is why I love making so many mixed drinks, or maybe it's because I accidentally became a barista when the ice cream shop I worked for turned the other half of their store into a coffee shop, and they had me work shifts on that side. Maybe it's because I love how drinks bring people together. Think about it—tea time with friends, coffee dates, soda shops, pit stops, and alcohol on college campuses around the world. Honestly, drinks are a worldwide unionizer, from maté in Argentina, to chai in India, to tea in Britain, coffee in Ethiopia, and vodka in Russia. I love learning about, testing, and trying all the drinks from all of the places.
I'm so excited to share some of my favorite drinks with you. Some are brand-new recipes, and some I've made for years. As you dive into these recipes, I encourage you to try different ingredients, experiment with different flavors, and make them for different people in different settings. You'll come to see how fun it can be to create something so simple yet so inspiring. Thank you for being here and making this even more fun!
Here are my current top three favorites - Let's drink our calories together!
What I'm Making for Me
Blackberry Lime Soda 
Ingredients
2 cups ice
1 oz Monin blackberry syrup 1 oz Monin lime syrup
6 oz club soda
Directions
Fill a 16-ounce glass with ice.
Pour in Blackberry and lime syrup.
Pour in club soda and stir.
Garnish with lime and blackberries.
What I'm Making for a Friend
Iced Mocha 
Directions
Mix hot cocoa and Pero together in a 12-oz glass.
Add hot water and dissolve into a slurry.
Add ice and pour in milk.
Top with whipped cream and chocolate syrup.
What I'm Making for a Crowd
Creamy Colada 
Ingredients
1 13 ounce can unsweetened coconut milk
1 14 ounce can sweetened condensed milk
1 20 ounce can pineapple chunks 4 cups ice
1⁄2 cup vanilla ice cream
1 teaspoon vanilla extract
Directions
Combine all ingredients in a large blender and blend until smooth.
Pour into glasses and garnish with pineapple.
Makes six 8-oz servings
Try more delicious recipes! 
Have you tried making any? Comment and let us know what recipes you've enjoyed and what you've been serving to family and friends.