Top Suggested Resturants in SLC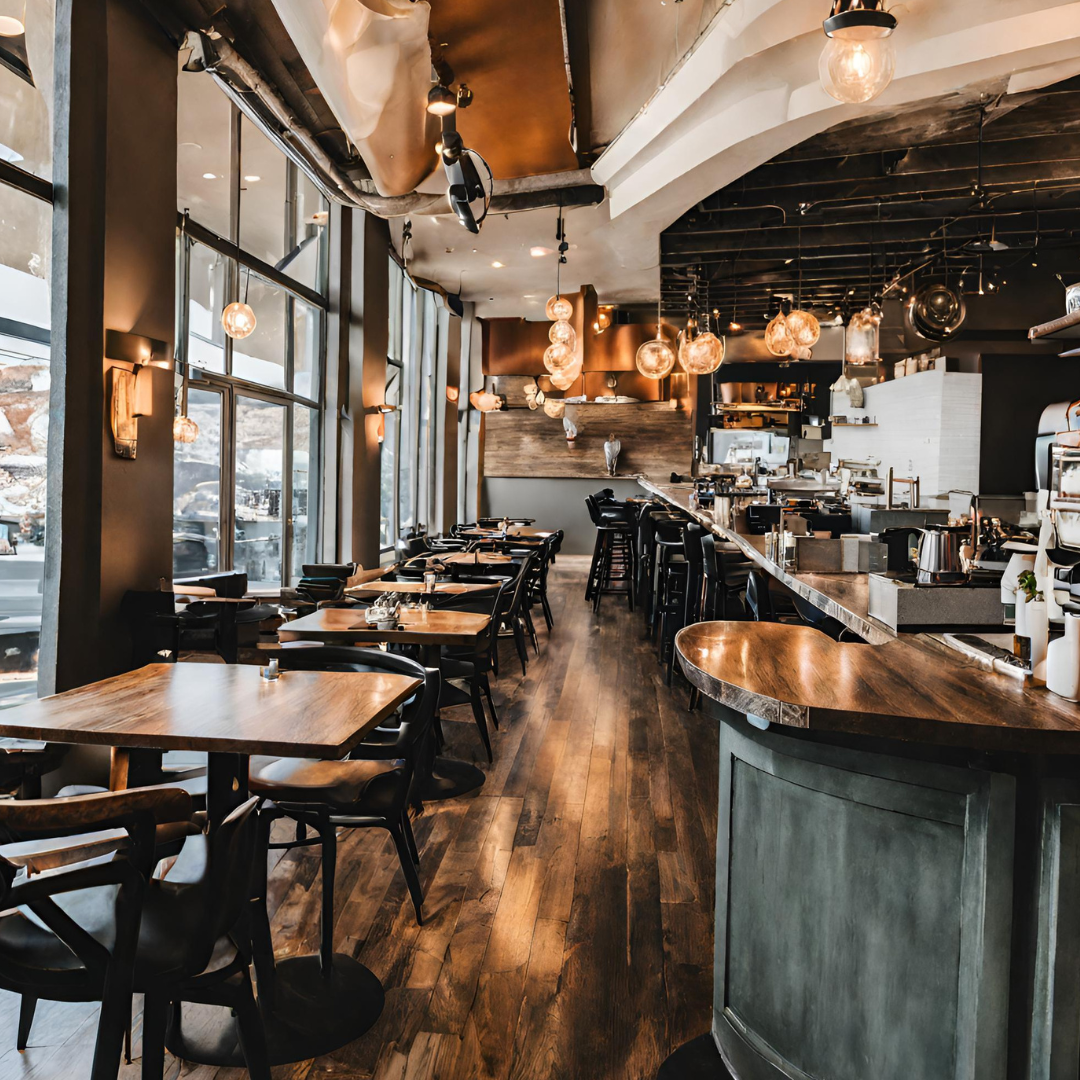 Recently, all of YOU sent in your top suggestions of places to eat and adventure with toddlers in Salt Lake City.  I'm not shocked to say that you all came through and put together a plethora of dining options. So here it is, the list you all compiled of restaurants to help you make the most of your time in SLC.
Most Expensive:
HSL (Handle Salt Lake): HSL is a farm-to-table restaurant that takes the concept of fresh, local ingredients to a whole new level. Their ever-changing menu reflects the seasons, ensuring that every dish bursts with flavor and vitality.
Vaulter's: This trendy spot offers a diverse range of dishes, from hearty burgers to creative salads. Known for its top-tier quality, it's an expensive dining option with exquisite offerings.
Takashi: Takashi is a high-end sushi restaurant where culinary artistry meets the freshest seafood. It's known for its inventive rolls and perfectly sliced sashimi, making it a popular choice for special occasions.
Moderately Expensive:
Pago: Nestled in the heart of Salt Lake City, Pago is a culinary gem celebrated for its farm-to-table ethos and seasonal menus. This upscale restaurant combines locally-sourced ingredients with innovative cooking techniques to create visually appealing and delicious dishes.
Stoneground Kitchen: Stoneground Kitchen is a cozy eatery specializing in artisanal pizzas, house-made pasta, and fresh salads. The warm ambiance and hearty portions make it a favorite among locals looking for a satisfying and comforting meal.
Gourmandise: A patisserie and café that offers a delectable selection of pastries, cakes, and desserts. It's well-known for its quality baked goods and gourmet offerings, making it a popular choice for dessert lovers.
 Red Iguana: If you're a fan of Mexican cuisine, Red Iguana is the place to be. Known for its mouthwatering mole sauces and traditional Mexican dishes, this restaurant is a fiesta for your taste buds.
Moderately Priced:
Spitz: Spitz offers a fusion of Mediterranean and Middle Eastern flavors, with delectable döner kebabs, loaded fries, and falafel salads. It's a popular spot for those seeking flavorful and hearty dishes.
Vessel Kitchen: Vessel Kitchen is a wholesome, farm-to-table restaurant that crafts nourishing and flavorful meals using fresh, locally-sourced ingredients. Their menu includes vibrant salads and inventive grain bowls.
Copper Onion: A modern American restaurant with a rustic charm, Copper Onion focuses on locally sourced ingredients to create dishes that are both comforting and innovative. It's well-regarded for its upscale atmosphere and diverse menu.
 Caffe Molise: Italian cuisine enthusiasts will find a home at Caffe Molise. With a menu filled with handmade pasta, wood-fired pizzas, and decadent desserts, this restaurant brings the flavors of Italy to the heart of Salt Lake City.
Budget-Friendly:
Trolley Cottage Cafe: A quaint eatery in a historic trolley car, offering classic American comfort food, including hearty breakfasts and gourmet sandwiches. It's a cozy spot for a budget-friendly meal or afternoon tea.
Banbury Cross Donuts: An iconic donut shop renowned for its freshly baked treats, from traditional glazed to inventive flavors. It's a delightful spot for indulging in sweet pastries without breaking the bank.
Tulie Bakery: Tulie Bakery is a haven for pastry enthusiasts, offering visually stunning and delicious artisanal pastries. From croissants to eclairs, it's a great place for delightful treats. 
Beaumont Cafe: Beaumont Cafe is a hidden gem for pastry enthusiasts, offering exceptional pastries like the Kouign-Amann, which is a MUST have. With its cozy ambiance and friendly staff, it's a must-visit for those seeking budget-friendly yet high-quality pastries.
Arempas: Located in the heart of the city, Arempas offers a taste of authentic Venezuelan cuisine. Their specialty, the arepa, is a crispy yet fluffy corn pocket stuffed with delectable fillings, making it a favorite among locals and visitors alike.
Mint: Mint serves up modern Asian cuisine with a twist, from sushi to stir-fries, every dish has a perfect balance of flavors and textures, leaving you craving for more.
Chile Tepin: Spice up your life at Chile Tepin, where authentic Mexican street food meets a cozy ambiance. Tacos, quesadillas, and guacamole that taste out of this world!
 Nomad: This restaurant offers a delightful selection of dishes inspired by the coastal cuisines of Greece, Italy, and Spain. Their use of fresh, locally sourced ingredients ensures an authentic experience with every bite.
 Crown Burger: For a taste of classic American fast food with a twist, Crown Burger is the go-to spot. Famous for their indulgent pastrami burgers and loaded fries, this joint is a comfort food haven for burger enthusiasts.
 The Bayou: This restaurant offers a soul-warming selection of Cajun and Creole dishes, complete with a vast array of craft beers. Don't miss their gumbo and beignets for the true taste of Louisiana.
Mr. Shabu: The perfect spot for hot pot dining at Mr. Shabu. Choose your broth, meats, and vegetables, and cook them to perfection at your own table. It's not just a meal; it's a culinary adventure.
Carson Kitchen: Elevating comfort food to gourmet levels, Carson Kitchen offers a menu of innovative dishes that are perfect for sharing. The cozy atmosphere and creative cocktails make it a great spot for a night out with friends.
Pizza Nono: Their thin-crust, wood-fired pizzas are topped with various fresh and flavorful ingredients, creating a taste sensation that will transport you straight to Naples.
 Settebellos: If you're a fan of authentic Neapolitan pizza, Settebellos is the place to be. Their pizzas are baked in a wood-fired oven, creating the perfect chewy crust and delightful smoky flavor.
 Stoneground Kitchen: Stoneground Kitchen is a cozy eatery specializing in artisanal pizzas, house-made pasta, and fresh salads. The warm ambiance and hearty portions make it a favorite among locals looking for a satisfying and comforting meal.
 Sapa's: Sapa's offers a fusion of Asian flavors that will tantalize your taste buds. From sushi to Vietnamese pho, their menu showcases the best of Asian cuisine, all served with a contemporary twist.
 Tony Caputos: More than just a restaurant, Tony Caputos is a food lover's paradise. This Italian market and deli offers a wide range of gourmet cheeses, cured meats, fresh bread, and pastries. Grab a picnic-style lunch and head to a nearby park for a delightful al fresco dining experience.
 Hero Hot Pot: Hero Hot Pot brings the communal dining experience to a new level. Gather your friends and family, choose from an array of fresh ingredients, and cook your own hot pot creations at the table. 
There you have it, foodies! Some of SLC best! These spots aren't just about good food; they're about making memories with the people you love. There's something magical about sharing a meal, isn't there? It's not just about the flavors; it's about the laughter, the stories, and the connection. So go ahead, grab your friends and family, and dive into the deliciousness of Salt Lake City. Here's to good food, great company, and unforgettable moments! Cheers to eating and laughing together!