Top 15 Healthy Homemade Snacks and more!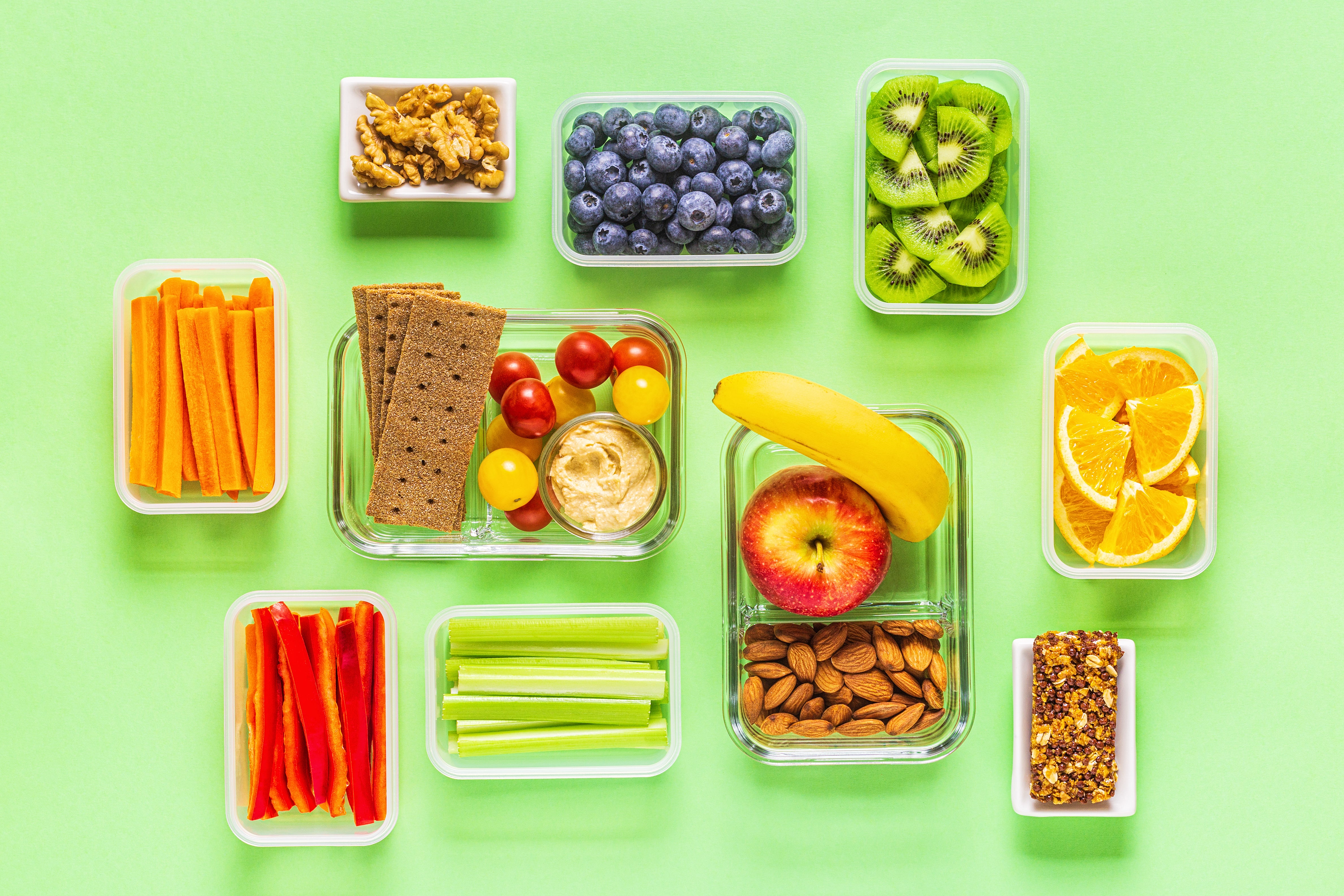 Recently, I've been trying to make more homemade snacks for my kids. I like the idea of preparing snacks at home, giving me the ability to know the ingredients. By making your own treats, you have the freedom to choose wholesome and fresh ingredients. 
I reached out to you all to give me your ideas! We put all your ideas together here in one list. I can't wait to try more of these recipes out with the kids, and I hope you find some new ones you love as well. 
Top 15 Healthy Homemade Snacks
Homemade Teddy Grahams : A delightful recipe that walks you through creating these adorable teddy bear-shaped snacks. Grab the mold to use here. 
Ants on a Log : Try these different variations, give options for different fillings and "ants" your kids can pick from. 
Homemade Popsicles: Create colorful and refreshing popsicles using fresh fruits and vegetables. You can order some molds like these to use. 
Fruit Leathers: Use your favorite fruits, resulting in a tasty and chewy treat.
Air Popped Popcorn: One of the best ways to make popcorn easy and fun to change up with different flavor toppings!  Grab an air popper here.
Monster Cookie Peanut Butter Protein Balls: These protein-packed energy bites are simple to make and a hit with kids and adults alike.
Homemade Cheez-Its: Create your own cheesy crackers that are addictive and healthier than the store-bought version. Need a gluten-free recipe? Try this one.
Granola and Yogurt Parfaits: Make this one easy with buying different granolas, fruits and yogurts or try making your own granola like this one. 
Mini Muffins: Check out this post for 10 different mini muffin ideas, these are great to make and freeze to pull out any time. 
Banana Bread: A classic banana bread recipe that results in a moist and flavorful loaf, perfect for snacking and using up the bananas that have gone bad on your counter. 
Homemade Granola Bars: Easy to make and no baking even required to make these. Also easy to switch up adding different dried fruits and nuts. 
Smoothies: BBC Good Food offers a collection of smoothie recipes featuring various fruits, vegetables, and flavor combinations.
Chocolate Covered Bananas: Easy, delicious and so great to have on hand in the freezer. Also could be a fun activity for the kids to help make dipping bananas and other fruits in chocolate. 
Homemade Pizza Pockets: Follow this recipe to make your own pizza pockets with your favorite fillings. Also freezer friendly. 
Overnight Oats: Fit Foodie Finds gives great instructions on how to make overnight oats easily and offers 8 different variations. Make a large batch and store in bigger jars for breakfast and smaller jars for snacks. 
Additional Healthy Homemade Snacks Ideas: 
For those looking to expand their snacking repertoire even more, here are more delightful homemade ideas to explore: 
-Honey Vanilla Cottage Cheese Fruit Dip