Thursday Throwdown (Ammon Here)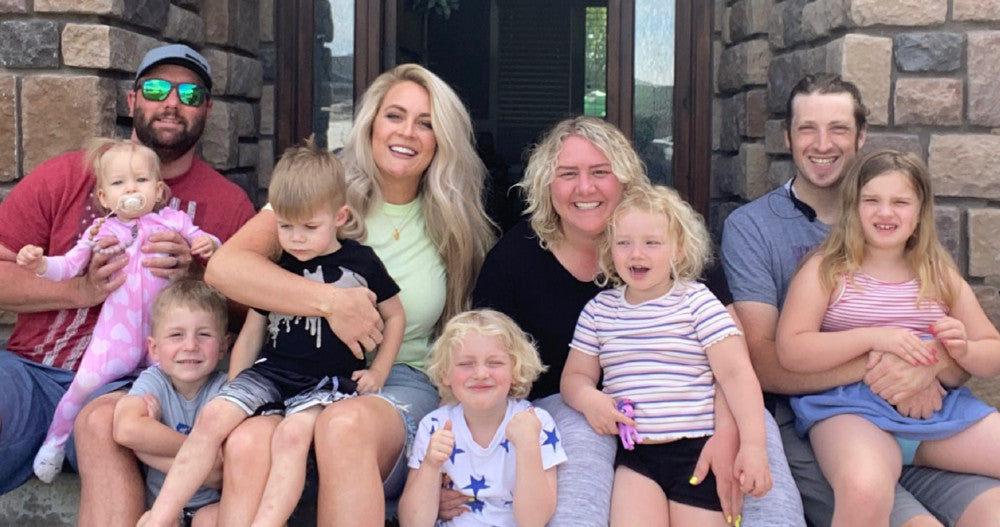 Hello ladies and at most six gentlemen (including myself). That's right, this is Ammon at the helm this week. And I must say that you all are the coolest cats and kittens (Oh come on, how can I not say that?). Seriously though, it's you that makes social media such a fun environment. Your inclusion in our crazy life enhances all of the little things and we are so happy that you have come for the ride.
Last week we had my little brother, Nick on our live car date. He is an aspiring musician, and was so excited to share with us his joy of music and creativity. Nick has a talent in being true to himself and pursuing what he likes. Honestly, he is kind of an odd duck, but he doesn't alter himself to please others' perception of normality. The number one thing I take away from Nick, it's that he is unequivocally himself.
---
We traveled to Boise to see our good friends Jasmine and Aaron, and their little family. We both have five year old boys. One is obsessed with Avengers and the other is obsessed with Pokemon. When they got together, they couldn't agree to play with Avengers or Pokemon. They naturally found the middleground and played Jurassic park all weekend. When we left, Taggart said that Lawson was his new best friend.
How funny are we as people? When we think we have nothing in common we tend to not be friends. Once we find middle ground, that is when everything changes. The commonalities are only the beginning though, once your relationship is established, your commonalities and relationships can grow in unique ways. What did you do over Memorial Day!? Are you slowly coming out of quarantine or is your state still in lockdown? Summer seems like it will be a little different this year so tell us what you're doing to spice it up! As I wrap things up here, I think I want to summarize my thoughts with two things, "Don't be afraid to be yourself," and "When making new friends, find common ground." When getting to know someone, you may find out that they too like the same weird thing that you might shy away from showing. Perhaps you have a new best friend right around the corner. Oh and last thing! We are launching the Homesteading like a Gangster course in their own sections on Monday, June 1! You can buy whatever sections interest you most rather than buying the whole course. Also, if you are
subscribed to Abi's email list
, you will get an extra discount on Monday so sign up and stay tuned! Thank you for reading my incoherent rambling. I'll see you at the next car date. Ammon