The Best Thanksgiving Yams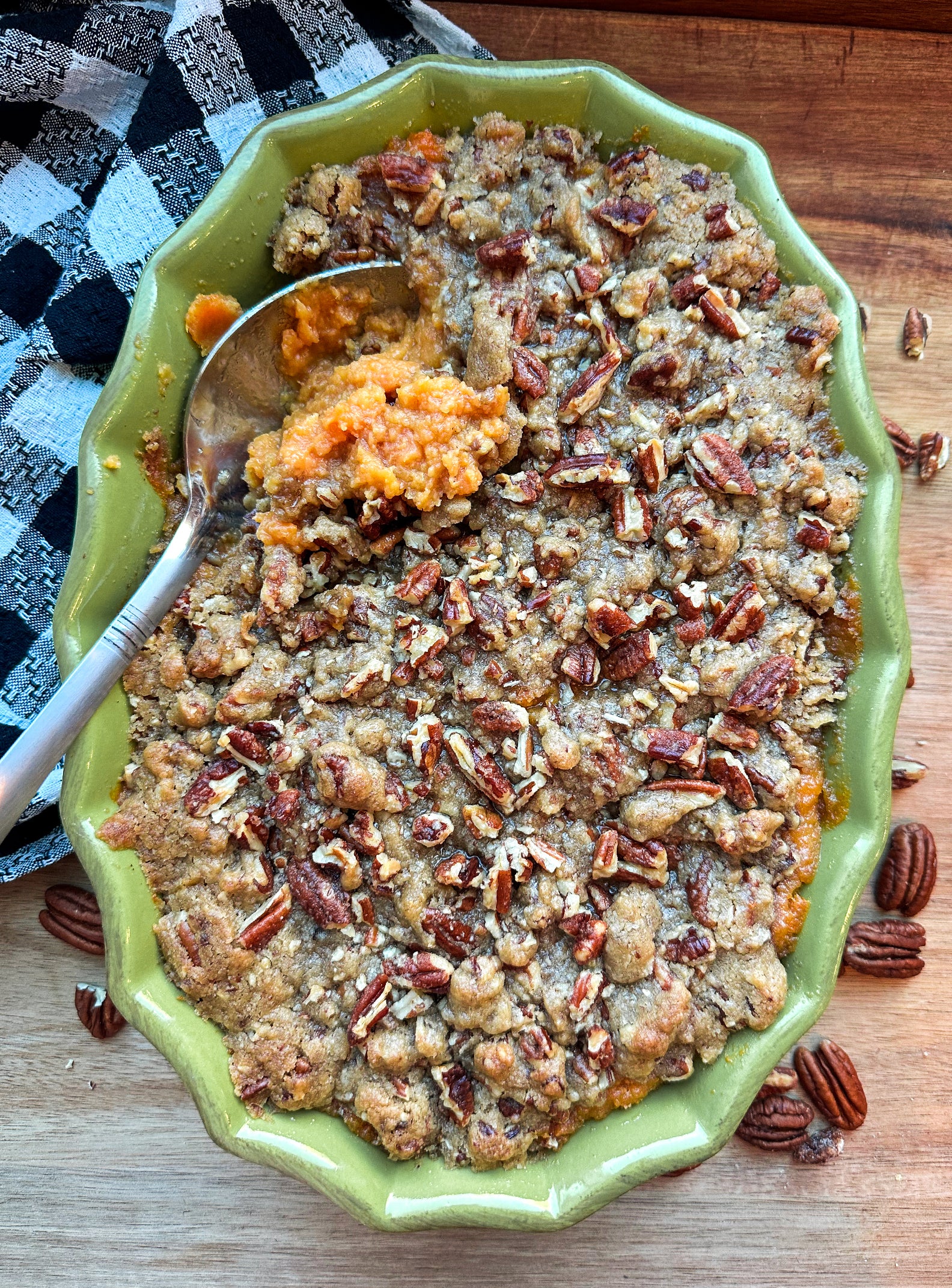 My mom and I used to share a long-standing Thanksgiving tradition where I'd call her up each and every year, asking for Neva's yams recipe. It's a Thanksgiving staple that I just can't go without! It's one of those recipes that you ask the host for, and refuse to leave the party without. Everyone who tries it (even people that hate yams/sweet potatoes) loves it! Why? Maybe it's the butter and sugar to yam ratio, or the crumbly sweet topping, but it's absolutely divine. I invite you to start this relationship off on the right foot by doubling the recipe. 
I don't know how I lost track of this recipe every year, but a few years ago, after one of my annual phone calls to Mom, I had the idea to compile all of my family's favorite recipes into a book. I loved the idea of my mom and siblings each having a beautiful cookbook they could open up anytime they wanted a taste of home. I never imagined back then that I'd get to share these recipes with all of you one day! 
[[ recipeID=recipe-8ladke9dw, title=Neva's Yams ]]
I hope you enjoy this recipe as much as I do, and tag me when you make them. I love seeing each of you! Use code BLACKFRIDAY to save 25% on Cook Book for Jane. It's full of more amazing recipes just like this one!