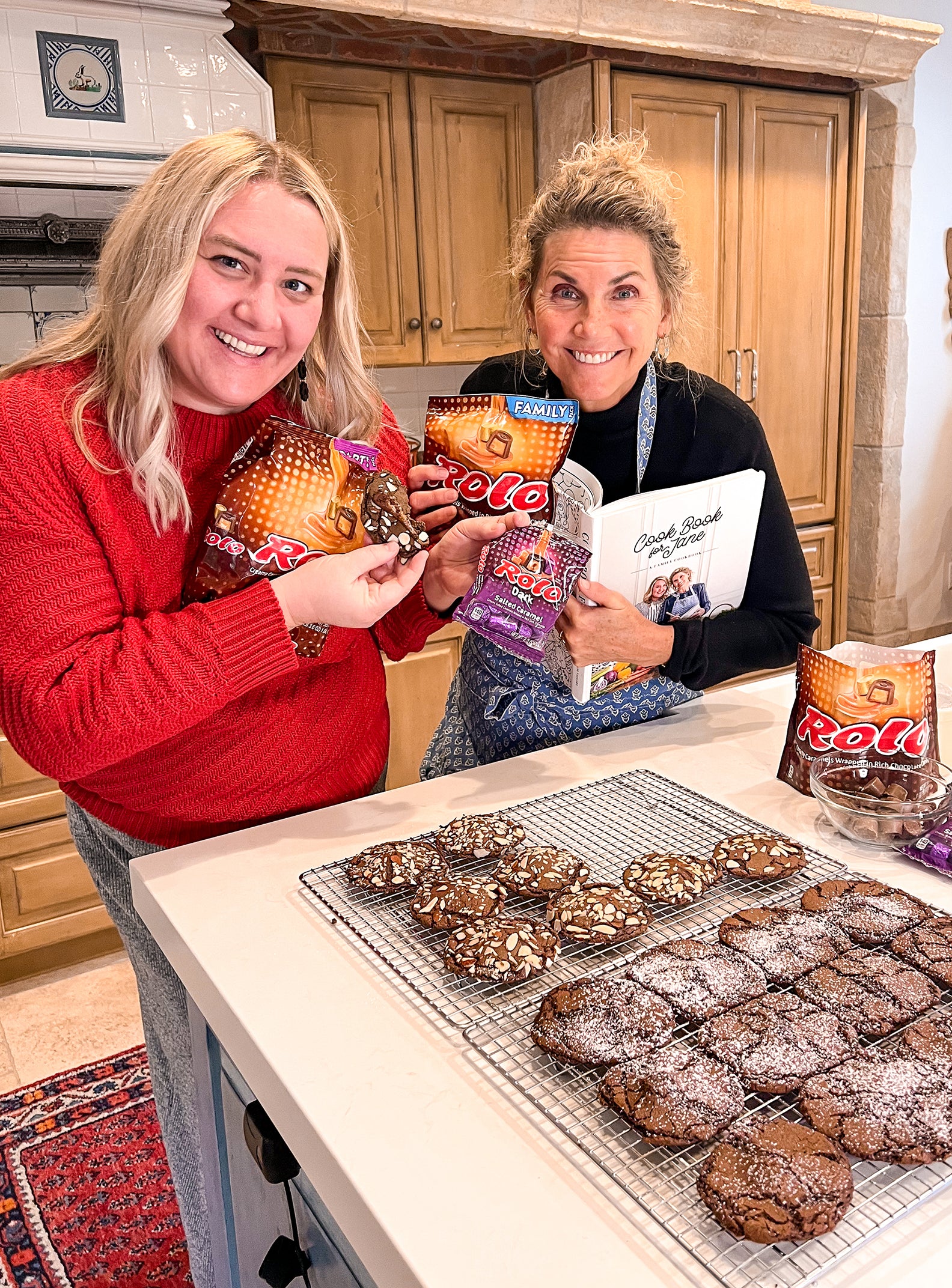 The first time I ever had a Rolo cookie was at a family party when I was a kid. My Nana had made them, and I honestly thought they were burnt chocolate chip cookies. For some reason, I was still willing to try them, and it was love at first bite! Turns out what looked burnt to me was actually a chewy chocolate cookie with a surprise gooey caramel center. It instantly became my favorite cookie! It wasn't until I was older that I learned the best part - they are so easy to make.
When writing Cook Book for Jane with my mom, we knew it needed two things. First, a section devoted entirely to cookies, and second, the Rolo cookies had to be part of it. We omitted hundreds of recipes when we compiled the book, so the fact that this recipe made the cut means it must be good!
We baked, compared and tweaked multiple versions of the Rolo cookies recipe before crafting one worthy enough for the cookbook. After multiple tests, tries and fails, this was the clear winner. It's truly amazing! It's so incredibly fast and easy to make, too. I can't wait for you guys to try this recipe out for yourselves.
The Rolo candies are what really take this cookie to the next level. Rolo is, and always will be a top tier candy. Come on - chocolate and caramel? What's not to love?! 
[[ recipeID=recipe-8la22hew5, title=Rolo Cookies ]]