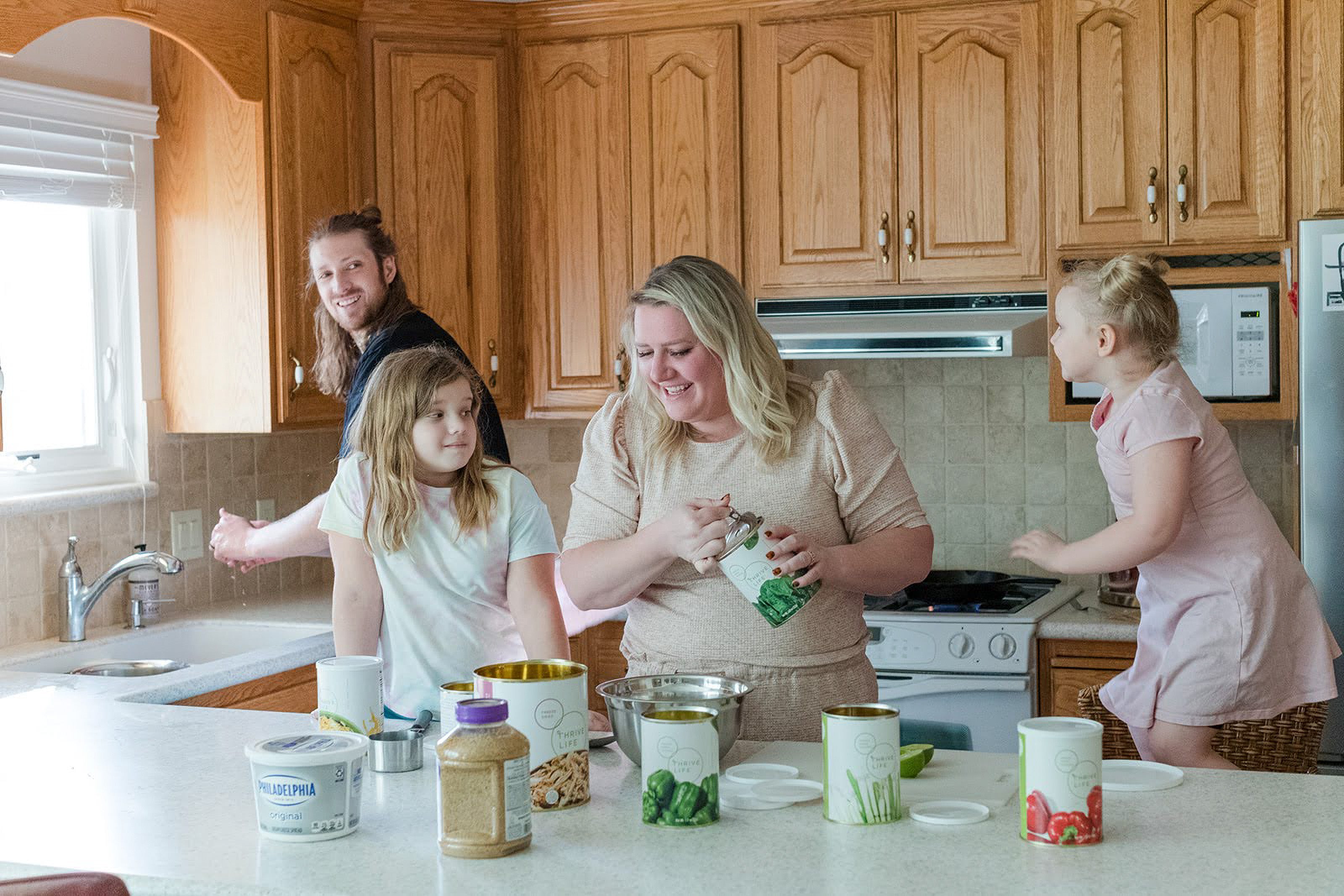 Pandemic + Earthquake
At the crazy point of the pandemic where toilet paper was being sold on the black market and grocery stores were empty around the country, Utah had one more surprise for us. 
On the morning of March 18th, 2020, there was a huge earthquake (5.7) in the Northern Salt Lake Valley. When it hit my kids were running around half-dressed and I was still lying in bed getting the gumption to face another grueling day of homeschool. At first, I thought Ammon was outside playing a joke on me and quickly realized that he wasn't strong enough to shake our entire house! As the chandelier above me rocked back and forth and the kids were screaming I literally had a moment of pure fear. I was frozen in my bed and had zero idea what I was supposed to do. I literally couldn't move. Do I hide under my covers? Do I tell the children to run outside? Where do we take cover? Where are my shoes? I'm literally in my underwear. All the training we had in elementary school to hide under our desks wasn't helping to make me feel prepared for this. What is happening right now? I laid in that state for at least 30 minutes realizing that I was completely and utterly unprepared for any natural disaster – or any disaster, for that matter. And amidst a global pandemic… we had only 2 toilet paper rolls left.
I had zero stock of food, water, essentials, medicine, gas, etc. We had no cash or extra money on hand. We had no plan. We had nothing! I will tell you that in my religion preparation is preached continuously and at that moment my testimony of being prepared came about. That feeling of complete panic and loss was shocking to me. 
Getting Prepared
From that moment on, both Ammon and I sat down and came up with some serious plans and goals to get our household more prepared for the next emergency. We came up with systems and preparations that would help us in a variety of worst-case scenarios. We bought chickens, we learned how to make things from scratch – like sourdough bread. We learned how to prep a garden and how to can & store the food that we grow so we could rely on ourselves for food if need be. This plan, these skills and the storage we have built since then have helped us tremendously. Not just in feeling good about being prepared. But it has brought security and safety to our home that otherwise would not be there.
Intro to Thrive Life
Through this journey, we were introduced to Thrive Life. Thrive Life is a freeze-dried food manufacturer that has all varieties of food storage. From fruits and vegetables to meats, dairy, and spices! One of my followers, and now friends, Amber Dm'ed me at the beginning of this journey and told me to come and take a tour of the Thrive Life factory. Ammon and I went down and got the deluxe tour and our minds were blown away! It was inspiring, educational, and exactly what I needed to get our family on the right path to better food storage.
As we kept buying Thrive Life food, monthly, to build our food storage we realized how delicious and quality the food is! We started slowly learning to use thrive in our daily lives and we now buy it not just for food storage, but to use in the kitchen every day. Thrive has honestly changed our lives and I can't wait to share some of our favorite ways to use it, what to get, how to plan your food storage, and really- just all the things! Each week I will post a new recipe or teach a little something new about Thrive so it isn't overwhelming. I want to keep this fun and light because it can get serious and dark pretty fast thinking of all the worst-case scenarios we could find ourselves in. It can also be so overwhelming and expensive if you don't have a plan. Follow along and let me try and help!