For the Bedroom - Tips and Resources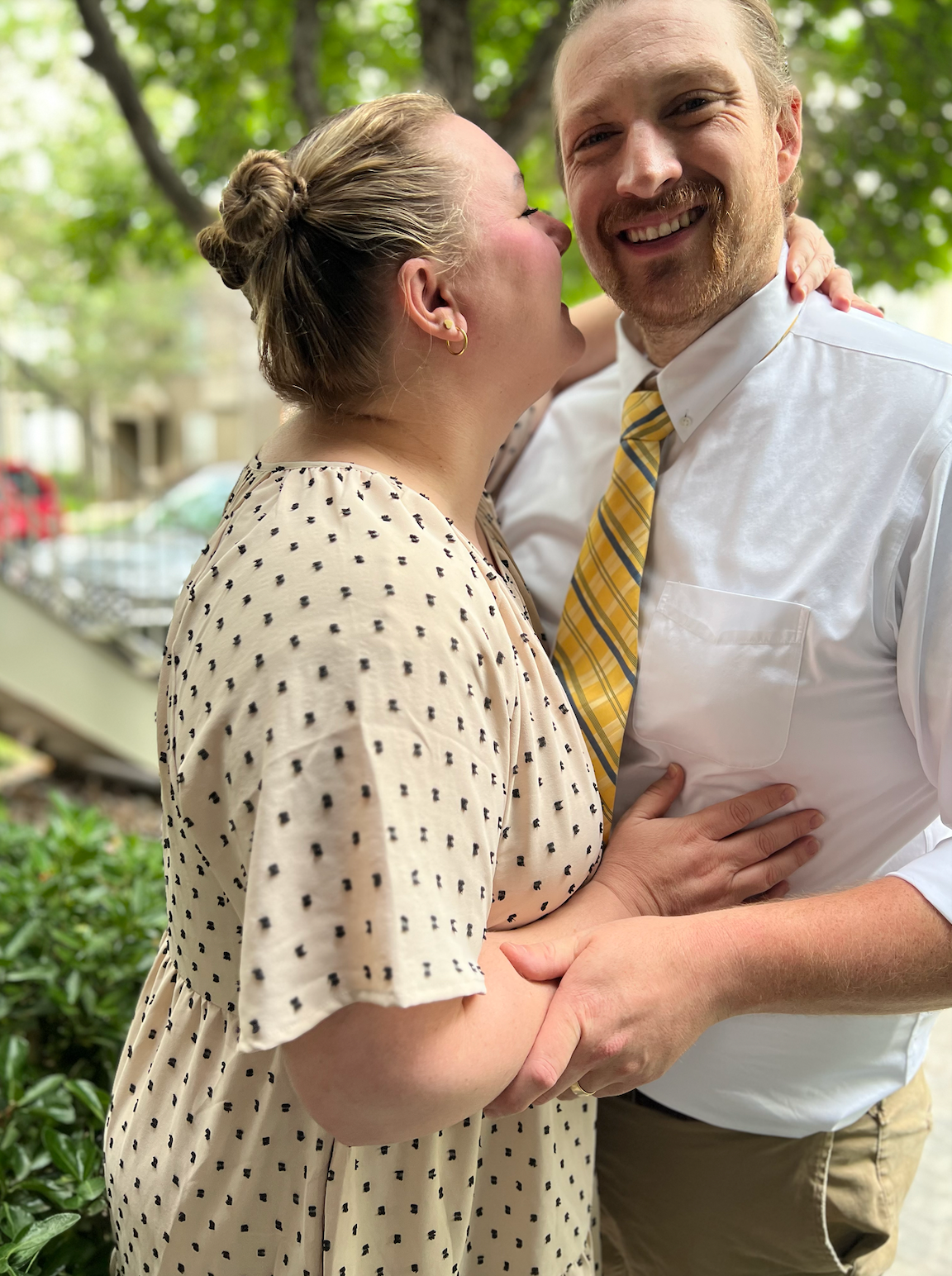 A few weeks ago I started a conversation on instagram about sex. Yes, you read that right. I honestly don't think it's talked about enough. I used to shy away from these conversations, maybe I'm just getting older and caring less about what others think. I truly believe a healthy sex life is connected to a healthy marriage and family. It's all intertwined, isn't it? It's always fascinating to me when people open up about their experiences, struggles, and all the things that happen behind closed doors. Being in tune with your sexuality is essential; it's a huge part of what makes us human. 
You can watch the conversation and questions in my saved highlight reel "Bedroom Talk" on @abisgeneralstore.
Many of you gave great resources and tools while others were looking for advice and tips! 
Here are my biggest takeaways: 
1. Communication: Don't be scared to talk openly about what works and what doesn't. Keep that line of communication open. Remove the judgment. Speak honestly. Love each other physically and mentally.

2. Understanding our love languages has been a game-changer for Ammon and me. His love language is physical touch; when I'm upset, his instinct is to reach out and touch me. I prefer him to ask questions or talk through things. Despite this, he makes an effort to meet my needs. When I feel loved and cared for through communication, it becomes much easier for me to reciprocate in his love language. And it works the same way for him – if I touch him and express my love physically, he feels safe and cherished. Meaningful moments in our relationship become so much more profound when we've connected through communication, my primary love language, earlier in the day.

3. Don't hesitate to talk to a professional about your intimate life. Talk openly with your doctor about any physical or emotional challenges in the bedroom – they're trained to help. From ED to painful intercourse, hormonal imbalances to certain medications, a doctor can help! Specialists like sex therapists, psychologists, and counselors are invaluable resources, addressing mental blocks affecting your sexual well-being. Confront these challenges, work through them, and fully embrace your body and intimate relationships. Seeking help can truly make a difference.

4. Introducing toys in the bedroom completely transformed our sex life! I get it, it might feel awkward at first, and it's entirely okay if it's not your thing. But here's my suggestion: give it a real chance, like at least 10 times, before deciding. Consider going to a sex shop together – the staff there are incredibly professional and knowledgeable. We've visited many (thanks to our forgetfulness during vacations!) and found them to be great resources. I'm genuinely thrilled to encourage you to give it a shot – who knows, it might pleasantly surprise you! You can always thank me later. You can take a look at this list of suggestions here!
Also here are a couple things you can grab from my store that can help. 
Coconu Lube:
Coconu is non-sticky and residue-free. No harmful ingredients and eco friendly it's truly the best and can be a huge help to make things smooth. Check it out here.  

Mentionables:
Mentionables is my favorite brand when it comes to shopping for lingerie. It's approachable and empowering, you can shop it with model-free photos, and it has inclusive sizing. Shop it here. 

5. Don't stop when you've just begun. Women are like ovens, and men are like microwaves. Ovens take time to warm up, and then we are ready to go. BUT WHY STOP WHEN WE ARE ON?! Don't stop at one orgasm. Take a break and go again and again, and maybe one or two more times. This is a superpower that you may not have yet tapped into. Trust me when I say you both will benefit from this. Not many women climax with penetration. More men and women need to know that. It's not like the movies, remove all the expectations, keep playing and having fun. Try it and report back.
That is all my main advice, but I am not an expert, this is something to keep learning and talking about. I asked you all for resources that have helped you with intamacy, and relationships. Of course you delivered, here are some books, podcasts and social accounts to take a look at. 
Recommended Resources from you all: 
Books:
Tickle His Pickle
   Author: Dr. Sadie Allison
A witty and informative guide that explores various techniques and tips to enhance intimacy, with a focus on understanding male pleasure. This book offers playful yet practical advice for couples looking to spice up their sex life.

She Comes First
   Author: Ian Kerner, Ph.D.
This book dives into the art of female pleasure, emphasizing the importance of prioritizing a woman's satisfaction. It provides techniques and a fresh perspective on intimacy, promoting mutual fulfillment and emotional connection.

Knowing Her Intimately
   Author: Laura M. Brotherson
This book talks about understanding a woman's sexual desires and emotional needs. Filled with practical advice and real-life examples, this book aims to bridge the communication gap between partners, fostering a deeper connection.

101 Nights of Great Sex
   Author: Laura Corn
This creative guide offers couples a playful way to rekindle their passion through intimate and romantic adventures. With fun scenarios and activities, it provides a roadmap for couples to explore new dimensions of their relationship and reignite the spark.
 Come As You Are 
   Author:  Emily Nagoski
Explore the empowering message of self-acceptance and embracing one's true self, regardless of societal expectations. Discover the science behind sexual well-being, understanding your own desires, and fostering healthy relationships.
    
Podcasts:

Orgasmic Enlightenment with Kim Anami
Host: Kim Anami
Kim Anami's podcast explores the intersections of spirituality, intimacy, and pleasure. With a holistic approach to sexual wellness, she discusses various topics, including the art of orgasm, sexual healing, and embracing one's desires, empowering listeners to cultivate a fulfilling, intimate life.
Get Your Marriage On
   Host: Dan Purcell
   This podcast focuses on strengthening marriages and relationships through effective communication, intimacy-building strategies, and expert advice. It covers a wide range of topics, from emotional connection to physical intimacy, offering practical tips to enhance the overall quality of relationships.
Pillow Talks
   Hosts: Vanessa and Xander Marin
   Pillow Talks Podcast invites listeners into candid conversations about relationships, sex, and intimacy. The hosts share personal experiences and expert insights, addressing common challenges faced by couples. The podcast offers relatable advice and encourages open dialogue within relationships.
Social Media Influencers:
Dr. Jennifer Finlayson-Fife (@finlaysonfife)
   Therapist turned coach, Dr. Finlayson-Fife empowers couples to create happier lives and marriages. Her insightful posts and resources provide valuable guidance on communication, intimacy, and personal growth within relationships.
Kingdom Sexuality (@kingdomsexuality)
   Kingdom Sexuality is a podcast that uncovers God's truth and design for sexual freedom within marriage. Through thoughtful discussions, this platform explores the intersection of faith and intimacy, offering guidance for couples seeking a deeper connection.
The Christian Sex Educator (@thechristiansexeducator)
   Providing shame-free sex education for Christians, The Christian Sex Educator offers valuable resources for singles and couples. With a Master's in Marriage, Family, and Human Development, this expert shares knowledge on various aspects of sexuality, fostering healthy conversations within the Christian community.
Vanessa Marin (@vanessaandxander)
   Vanessa Marin, a sex therapist, and her husband share insights on how to keep the spark alive in relationships. Their engaging content focuses on intimacy, communication, and relationship dynamics, encouraging couples to explore new avenues for connection and passion.
Leave a comment and tell me anything I've missed!