Exploring Salt Lake City: But in a Toddler-Friendly Way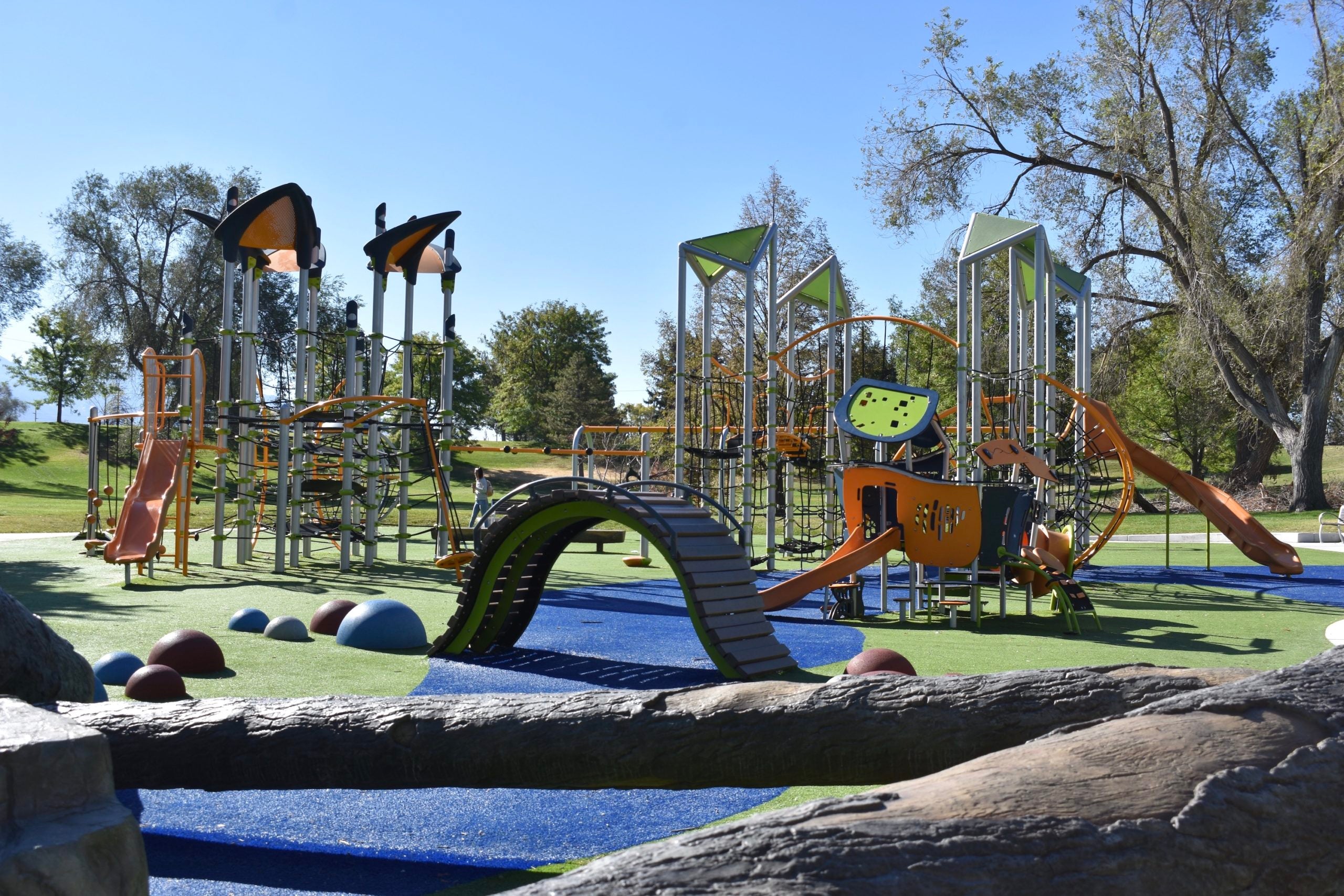 I recently turned to the ever-wise and experienced crew on my Instagram – you guys, my rockstar followers – for some insider tips on the best places to take our little ones in Salt Lake City. And let me tell you, the response was nothing short of amazing! So, if you're wondering where to venture with your tiny adventurers, look no further. Here's a curated list of toddler-approved spots straight from the experts – you!
Sugar House Park:
This place can provide a big dose of fresh air and wide-open spaces. Think of it as nature's playground, where your little explorers can run, skip, and roll down hills to their heart's content. Plus, the pond with ducks? Instant toddler magnet.
Play Place at City Creek:
Need a break from unpredictable weather? Enter the Play Place at City Creek – a haven of colorful slides, climbing structures, and endless opportunities for toddler-sized adventures. It's like a vibrant indoor wonderland where your little ones can let loose and make new friends while you catch a breather.
Children's Museum:
The Children's Museum is where education meets excitement. From creative arts and crafts to interactive exhibits, this place is a treasure trove of entertainment for curious minds. 
Clark Planetarium:
Toddlers with stars in their eyes will be awe-struck by the immersive planetarium shows and hands-on exhibits. It's an intergalactic adventure that will leave your little astronauts wide-eyed and utterly fascinated.
LDS Church History Museum:
History might seem like a grown-up thing, but not at the LDS Church History Museum! With engaging exhibits and interactive displays, this museum brings history to life for little ones. Your toddlers can embark on a journey back in time, exploring the past in a way that feels like an exciting story unfolding before their eyes.
Natural History Museum of Utah:
Dinosaurs, fossils, and hands-on exploration – the Natural History Museum of Utah is a prehistoric playground for your dino-loving tots. From towering dinosaur skeletons to fossil dig sites, this museum is where learning becomes an adventure.
This is the Place Heritage Park:
This living history museum is like a time machine that transports your family back to the days of covered wagons and log cabins. Your toddlers can pet farm animals, take pony rides, and experience life in the pioneer era. It's like stepping into a storybook – a truly magical experience for your little ones.
Memory Grove:
Memory Grove, nestled in the heart of Salt Lake City, offers a serene escape for families with toddlers. Its winding trails, picturesque bridges, and tranquil pond create a perfect setting for a leisurely stroll. Little ones can enjoy feeding ducks by the pond or play in the designated children's area, making it an ideal spot for a peaceful family day out.
Hogle Zoo:
Hogle Zoo is a magical wonderland for toddlers and families alike. Located amidst lush greenery, this zoo boasts a diverse range of animals from around the world. From playful monkeys to majestic lions, toddlers can delight in observing wildlife up close. Interactive exhibits and a dedicated children's zoo area make Hogle Zoo an educational and entertaining experience for the entire family.
Wheeler Farm:
For a taste of rural life without leaving the city, Wheeler Farm is a must-visit destination. This historic farm offers toddlers a chance to meet friendly farm animals, take a leisurely hayride, and explore interactive exhibits. From petting baby goats to learning about farm chores, toddlers can engage in hands-on activities, fostering a love for animals and nature.
Red Butte Garden:
Red Butte Garden is a colorful oasis where toddlers can explore the beauty of nature. With vibrant flowers, fragrant gardens, and scenic walking paths, this botanical garden provides a sensory-rich experience. Families can participate in guided tours tailored for children or enjoy picnics amidst the blossoms, creating cherished memories in a picturesque setting.
Silver Lake (Top of Big Cottonwood Canyon):
Nestled at the top of Big Cottonwood Canyon, Silver Lake is a serene destination for families seeking outdoor adventures. Toddlers can enjoy easy nature walks around the lake, spotting ducks and frogs along the way. The tranquil atmosphere and scenic views make it an excellent spot for a family picnic, surrounded by the calming sounds of nature.
KTR Midville - Bounce House:
KTR Midville is a paradise for toddlers bursting with energy. The bounce houses here are not just inflatable fun but also provide a safe environment for toddlers to jump, slide, and play to their heart's content. With colorful and soft play structures, it's an ideal spot for toddlers to socialize, burn off energy, and develop their motor skills in a lively, supervised setting.
Lagoon:
Lagoon is Utah's premier amusement park, offering a world of excitement for families. While older kids enjoy thrilling rides, toddlers have their own dedicated areas filled with age-appropriate attractions. From gentle carousels to interactive play zones, Lagoon ensures that even the littlest family members have a blast. With live entertainment and delicious treats, it's a memorable day out for the whole family.
Kangaroo Zoo - Bounce House:
Kangaroo Zoo is a paradise for toddlers who love to bounce and play. Filled with inflatable structures, slides, and obstacle courses, this indoor bounce house facility guarantees hours of active fun. Toddlers can safely explore and interact with others, building social skills while enjoying the excitement of bouncing and sliding in a controlled environment.
The Get Out Pass for Utah:
The Get Out Pass for Utah opens the door to a world of family-friendly activities. With a single pass, families gain access to a variety of attractions, from indoor play centers to outdoor adventures. Toddlers can explore different venues, ensuring that every day brings a new opportunity for learning and fun. It's a convenient way for families to discover engaging activities tailored to their little ones' interests.
Cottonwood Heights Pool:
Cottonwood Heights Pool offers a refreshing haven for families during hot summer days. Toddlers can splash around in the shallow, supervised pool area, enjoying the water under the watchful eyes of trained lifeguards. With water features, gentle slides, and a welcoming atmosphere, this pool provides a safe and enjoyable environment for toddlers to develop water confidence and have a splashing good time.
I hope this list not only helps keep your toddlers entertained but that you create meaningful moments with your little ones, watching their eyes light up and sharing laughs in exciting new places. Getting out of the house isn't just a break from routine; it's a chance to nurture curiosity, foster imagination, and, most importantly, strengthen those bonds with your kids. Enjoy!