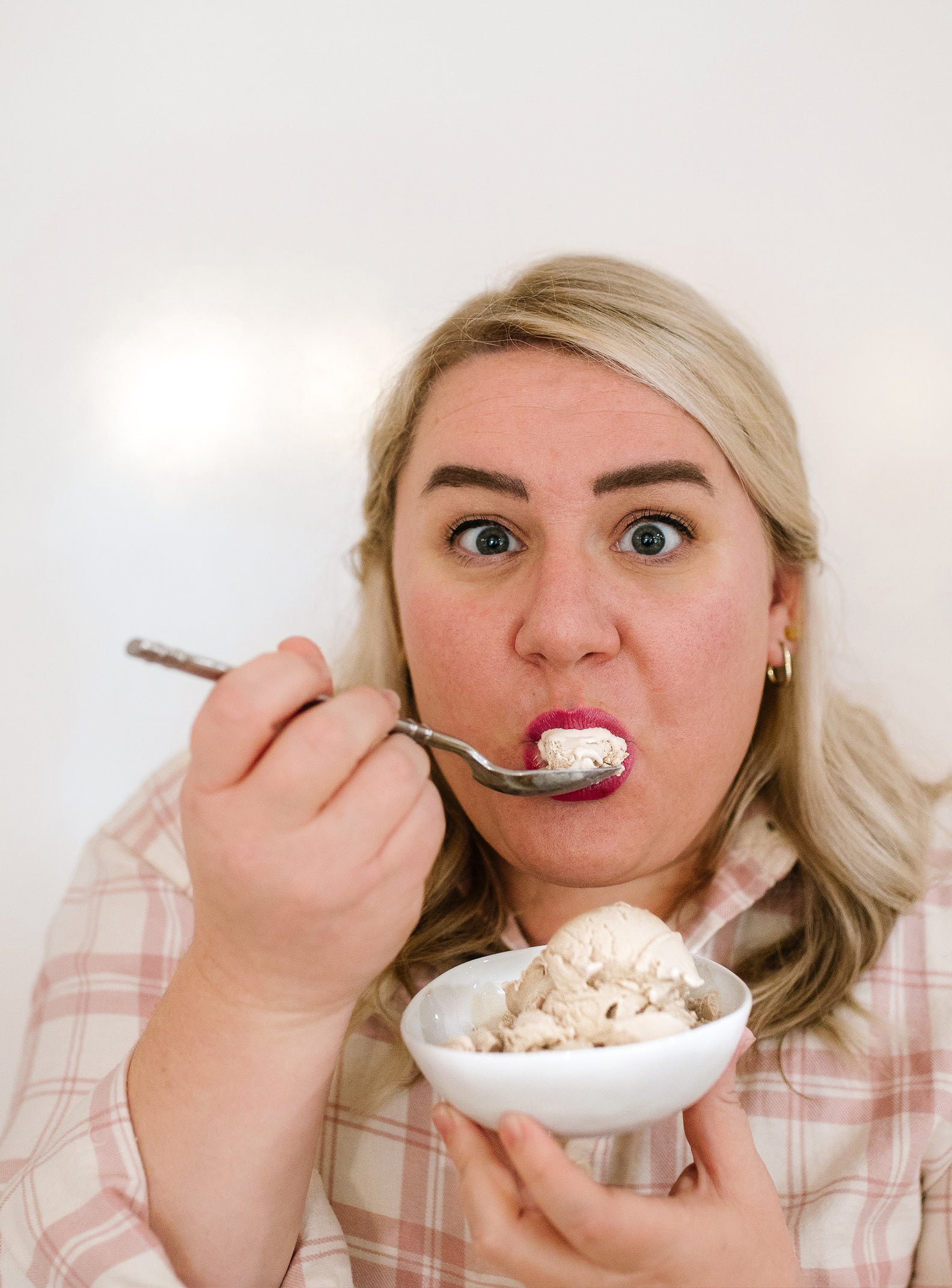 I don't know why I don't make homemade ice cream more often. It's so freaking easy!!! I guess it's that it takes time and you have to think about it a day in advance in order for it to set correctly. I recently pulled this ice cream recipe from the Food Network blog, and it makes a great base, but I made a few tweaks of my own.
I never make plain vanilla ice cream. There are too many amazing mix-ins, so I definitely added some ingredients. I also didn't see the point in dirtying 2 bowls, so I just used one. I added extra sweetened condensed milk because why not? Then I chilled the ice cream in my favorite LUSTON food containers. I use these for literally everything. 
[[ recipeID=recipe-8ld4okckt, title=No-Churn Ice Cream ]]
Here's a list of other ice cream flavors I've made in the past that are incredible:
Chocolate fudge ice cream with candied almonds

Caramel ice cream with gingerbread cookie pieces - I served this over poached pears for Christmas one year and it was divine.

Vanilla with Oreo cookies pieces and Thrive Life freeze dried vanilla bites. It was insanely good. 

Vanilla or chocolate ice cream with mini Reese's peanut butter cups.

Vanilla with mini Rolo candies and caramel swirls.

Any fruit flavors are so good. 

And one that is always amazing is a mix of chocolate chip cookie dough and cookie pieces. Just bake a few cookies and crumble them in, then make little cookie dough balls and throw them in too. So so good! 
The possibilities are endless! Let me know what you try.
Love, Abi