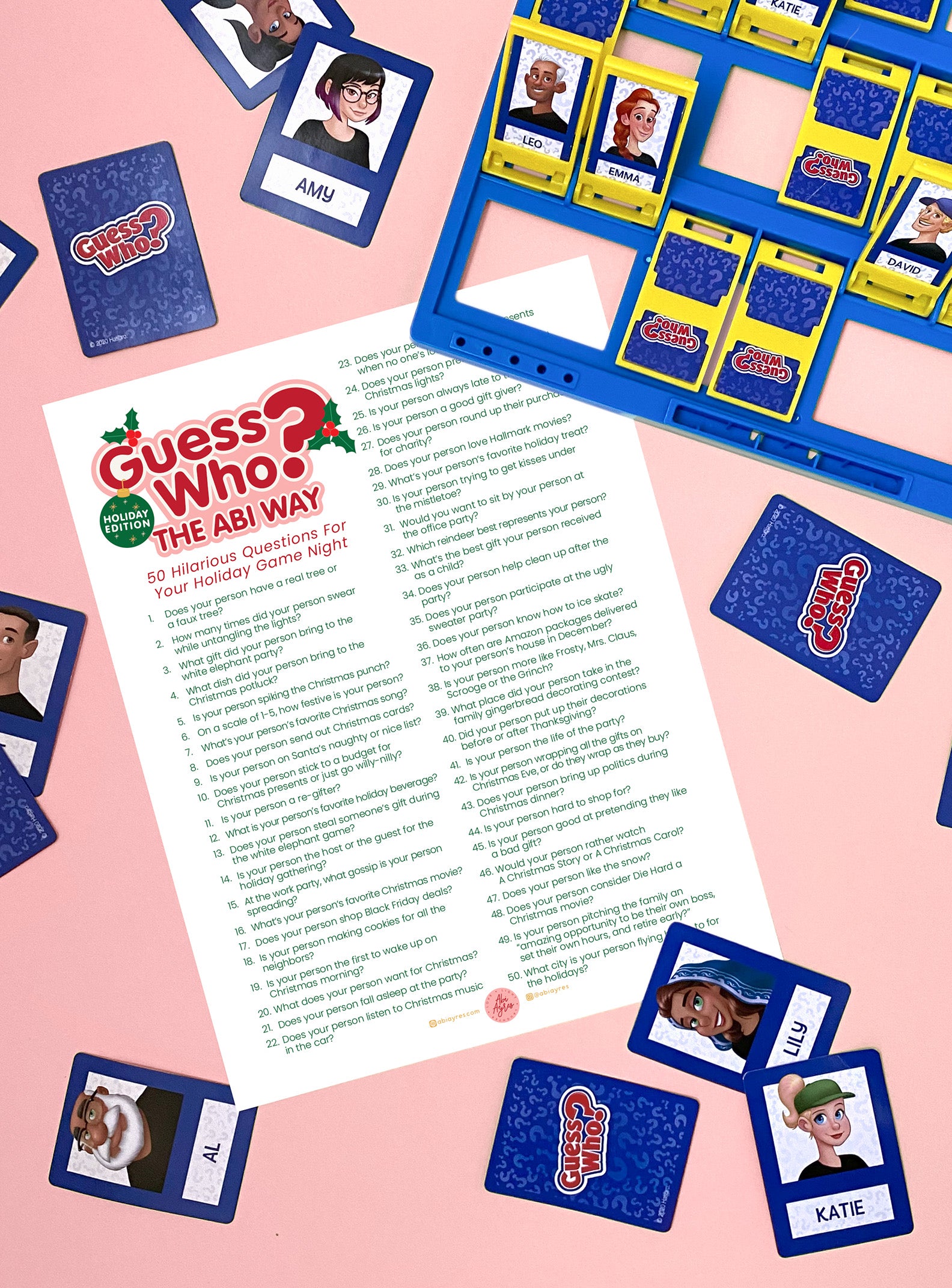 The holidays are meant to be enjoyed, and for me, playing games is always a big part of that. Crazy Aunty Abi is always trying to rally up a few people for a game of cards or charades. Luckily, with Guess Who, I only need one other person to play.
If you've been here a while, you've seen the way Ammon and I play Guess Who. If you haven't seen it, check this out. Trust me - the way we play is WAY more fun than the original rules. Many of you have already tried playing it our way, and we love watching when you tag me in your stories. 
With all the holiday parties coming up, I got to thinking, what could be more appropriate than a round of holiday-themed Guess Who this Christmas?! So I wrote up a list of questions to get you started that'll have you and your opponent cracking up! I hope you'll join in on the fun! Get it here.
The retro version of the game is my favorite, but they don''t sell it anymore. This version is a close second for us. The characters look just like people you know in real life. Click here to download my original Guess Who questions. Please enjoy and happy game playing! 
Love,
Abi