Avocado Toast to Die For… Literally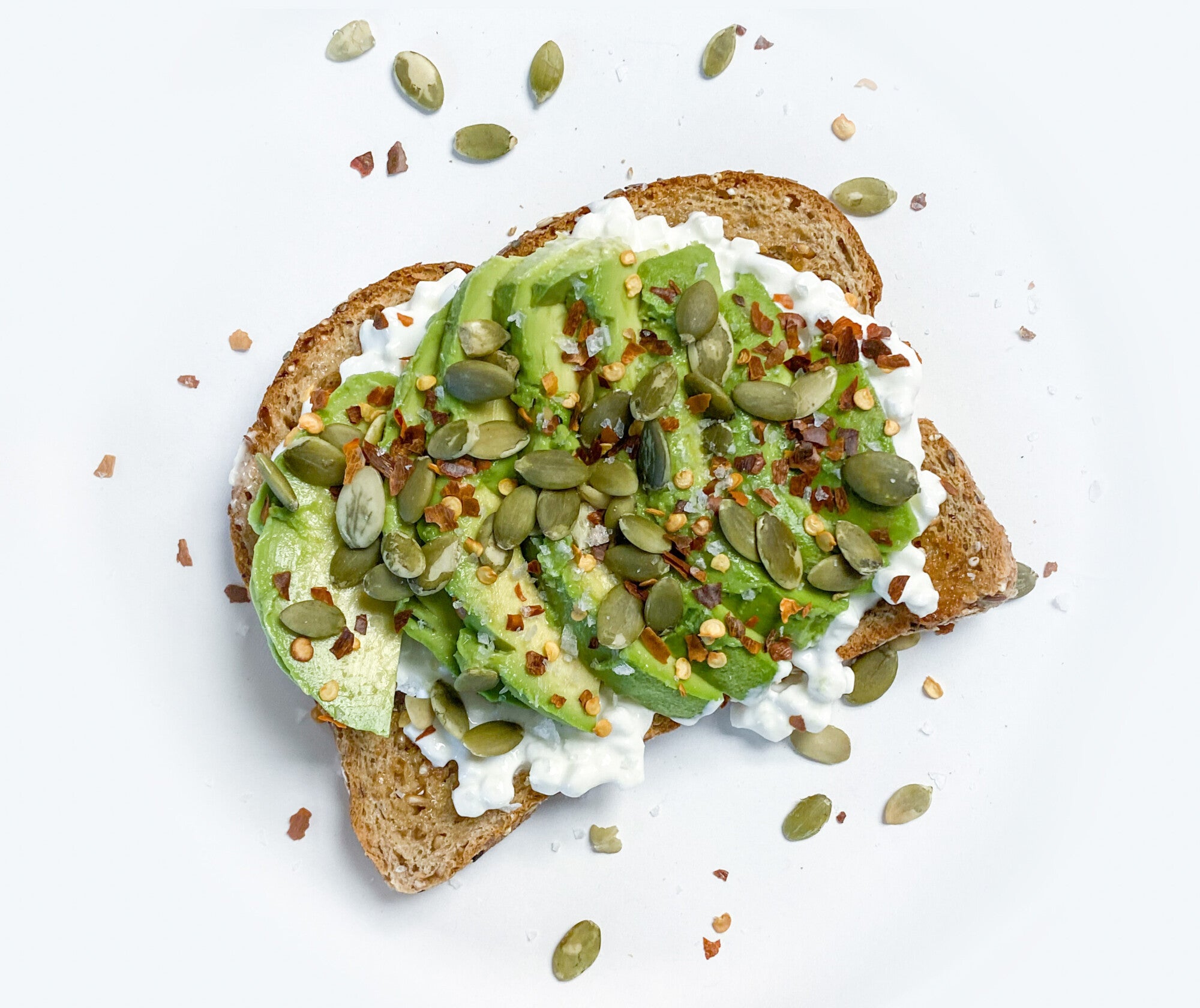 Supposedly millennials can't afford to buy houses these days because they are spending all their money on avocado toast from restaurants. And honestly, if you can't afford a house because of it, why not enjoy?! But seriously, I may have a slight addiction to it, too. And in order to feed that addiction without breaking the bank, I have a cheap and easy recipe for the world's best avocado toast at home.
How To Make Avocado Toast
Pile on the ingredients in this order:
Buttered toast

Cottage Cheese

Avocado

Red pepper flakes

Pepita seeds

Salt
Literally, that's it! It's so simple and so delish. I use Dave's Killer Bread because it's amazing and I think most markets carry it. I buy it at Costco. I also prefer to use small curd full fat cottage cheese, because I'm extra like that.
A few of you have said you use olive oil instead of butter and drizzle it on top. Some of you added lemon juice and chili lime seasoning from Trader Joe's. Or the everything but the bagel seasoning, also from Trader Joe's.
I really don't think you can go wrong. I have loved seeing all of your toasts this week! Keep tagging me with your ideas so I can keep my addiction going!
Cheers!
Abi