August Wrap Up - All the Things in One Place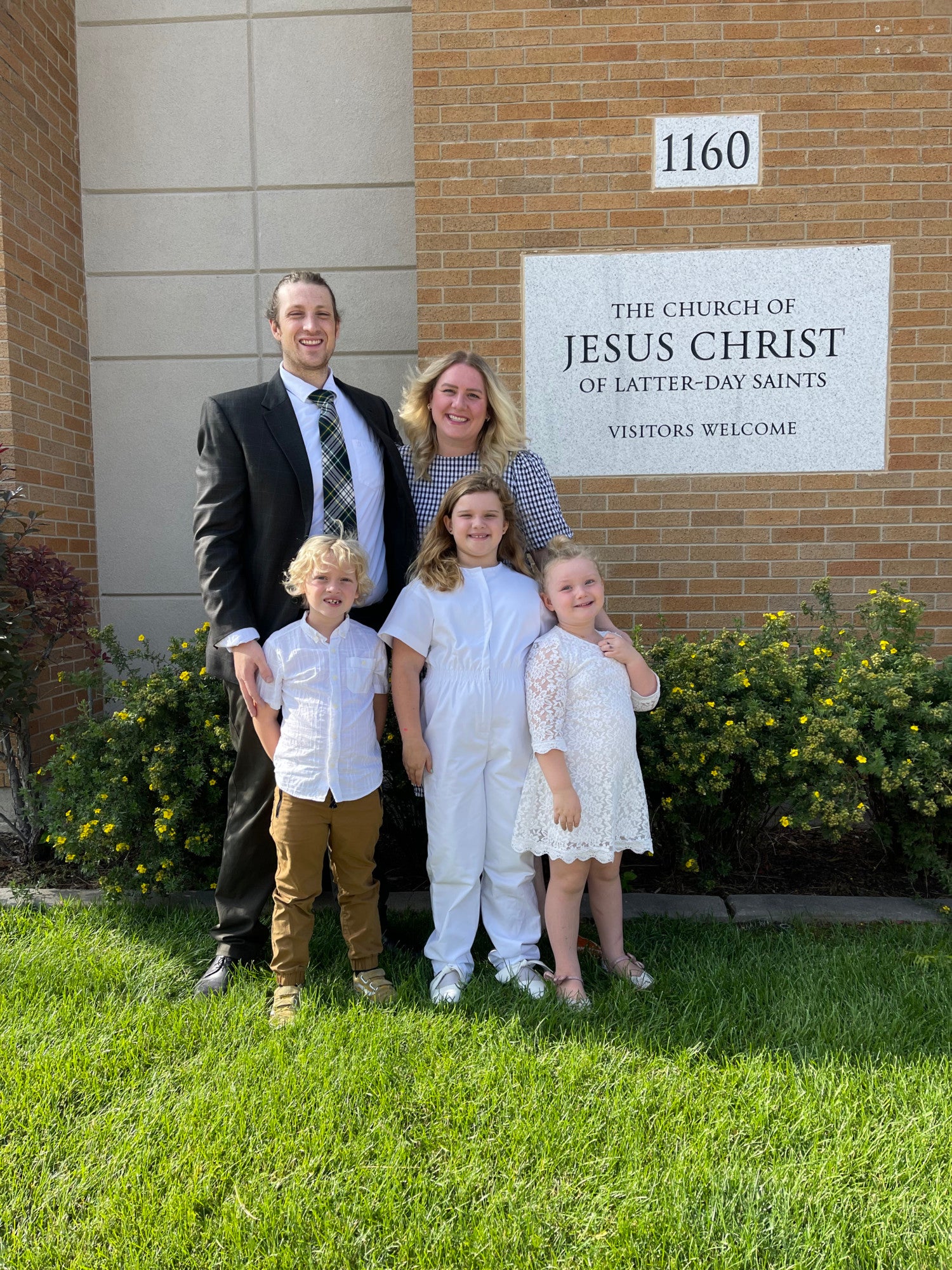 My highlight of the month of August was for sure Aspen getting baptized as a member of
The Church of Jesus Christ of Latter-Day Saints
. It was really special to see her make that decision. It's weird that my oldest is eight years old! Another fun highlight was playing
Guess Who
with Ammon and then with
Jasmine
when I went up to visit her in Idaho. I'm pretty sure hundreds of you tagged me and have enjoyed a riveting game of Guess Who too. This reel we made was a favorite on IG. I honestly had the hardest time keeping it together and it still makes me laugh watching Ammon's face.
View this post on Instagram
And Thrive Life, man. I talk about it a lot, but it's because I love it and you guys love it too! The state of the world is so crazy and you will never, ever regret having food storage. I did a blog post this month about Thrive Life if you want to see me in the kitchen whipping up some minestrone soup with tons of their products. It's the best. You also all know my love for Mixhers. It's their birthday this month and they are giving away a free Babe Lash Essential Serum for each subscription! I love this stuff and use it all the time. Try it! You'll love it too.
Remember how I wrote a children's book? Well, quite a few of you do because we continue to sell copies and it makes me so happy! If you're interested, you can buy my book Gold HERE!
You also all loved these shoes I bought off of Amazon. I do too! They are so comfortable and flattering and go with everything.
I think that's a wrap for August! All of the highlights all in one place. Happy end of the month, my friends! And happy almost FALL!