50 Hilarious Guess Who Questions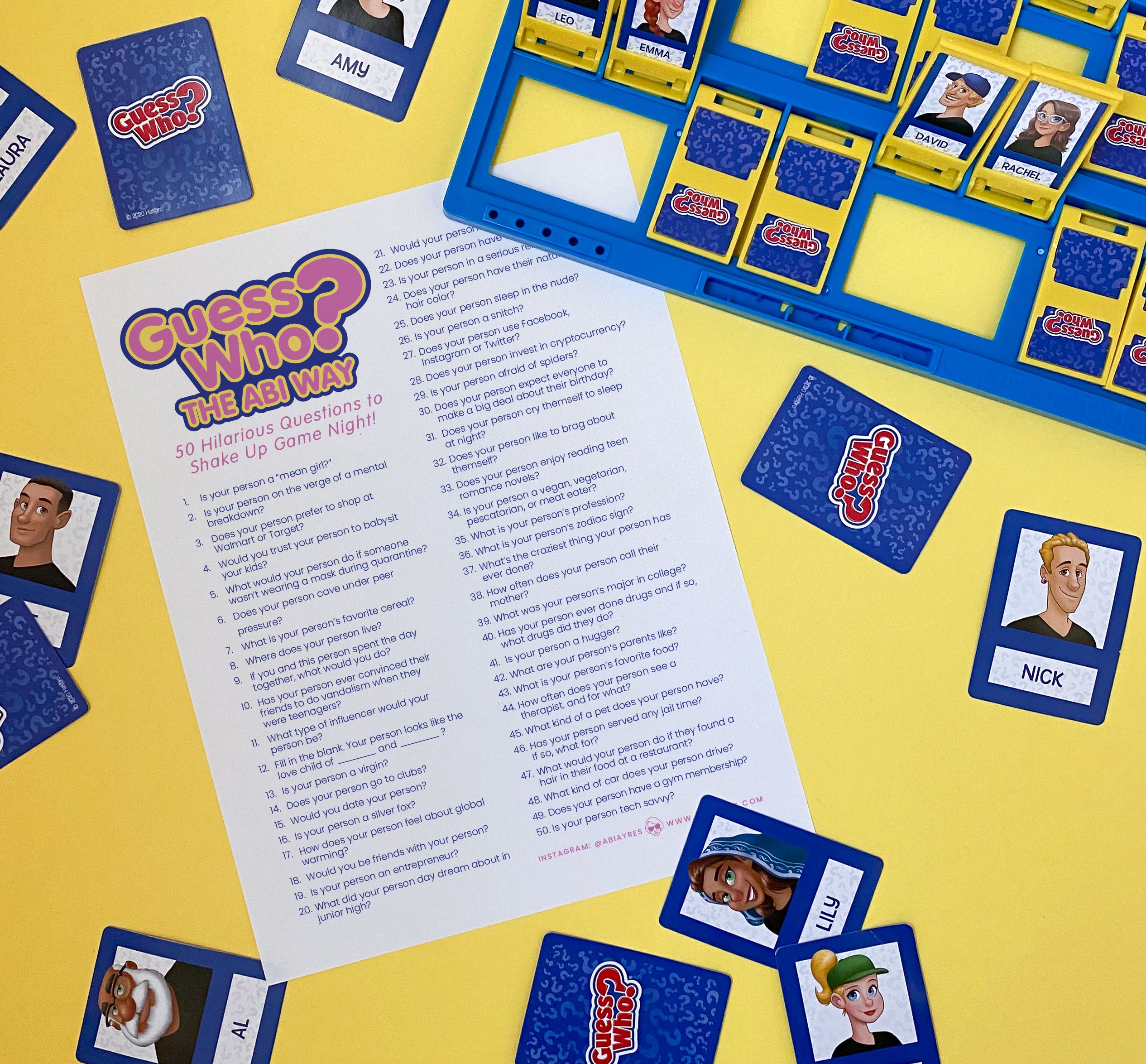 The Best Way to Play Guess Who
Guess Who was one of my all time favorite games growing up. I fondly remember playing for hours with my little brother Sam. As an adult it's still one of my go-to games, but now I play with a twist. If you've been here for a while you've probably seen the wacky way my family plays Guess Who. We ditch the regular rules where you ask questions about the person's appearance, and instead focus on the personality we imagine each character has. We ask a mixture of closed and open ended questions like, "Does your person have tattoos?" or "What is the craziest thing your person has ever done?" This twist makes the game absolutely hilarious and far more challenging!
One of my favorite reasons to play this way is to see how compatible my way of thinking is with the other player. For example, Ammon and I almost always guess each other's character correctly in the end, but my mom and I rarely get it right because we think so differently. No matter who I play with it's always a blast! Many of you have shared stories while playing Guess Who this way, and I absolutely love seeing it! Others have told me they don't know how to come up with fun questions, so I've made a list of 50 Hilarious Guess Who Questions to help get you started. Pull it up on your phone, or print it out, and have a game night like never before!
Guess Who Versions
There are a a few versions of Guess Who out there. Here are my favorites:
This is the most recent edition.
It's full of characters that look like people you know in real life.
This version
is full of the most bizarre looking caricatures! Each person's traits are very silly and exaggerated.
This is my all time favorite version!
It's the OG and every character seems to have their own unique story attached to their face.
This travel size version
is perfect for taking camping or on a plane.
I haven't tried this card game version yet,
but you better believe I'm buying it.
I'd love to hear any other funny Guess Who questions you guys come up with in the comments section below!
Love you guys! Have fun!